Smart renovations not only maximize resources and cash, they often result in some amazing homes that seem to showcase a style of their own. This fabulous house in the Gush Dan region of Israel was originally built in the '80s. When its latest owners bought the house, the initial idea was to build an entirely new residence in its place. But they were so mesmerized by the angular exterior, traditional silhouette and the gorgeous landscape around it, the project soon turned into an extensive renovation. The task fell to architect Dolphy Levy and interior designer Adi Hamitzer of Levy Hamitzer architects, who did deliver in style!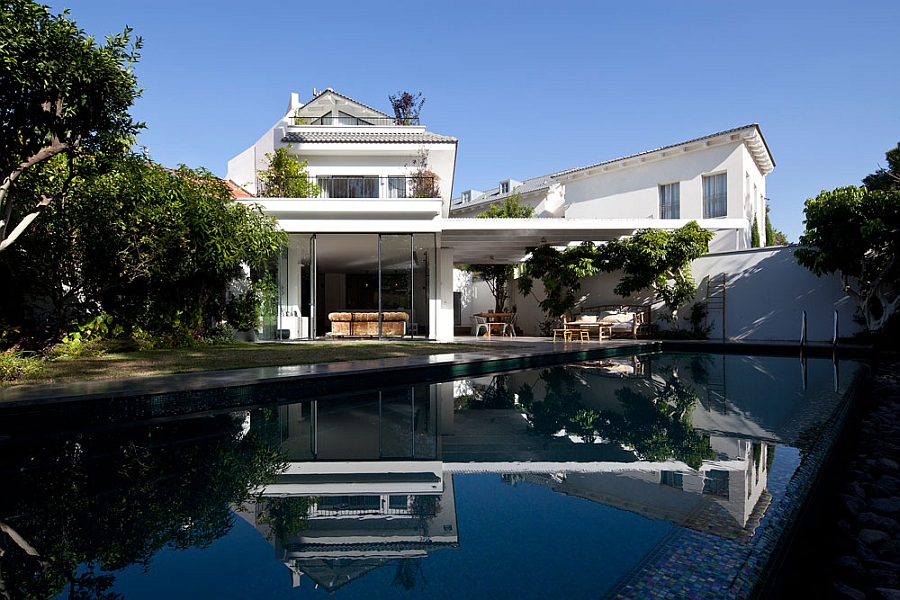 Despite keeping its classic exterior, the interior of the house sees some major changes as it embraces a more contemporary style with effortless ease. An open floor plan on the lower level features a gorgeous living room in white that is visually connected with the lush green backyard at all times. The large glass doors also bring in ample natural ventilation that illuminates the adjacent dining area and the kitchen. A sleek, modern kitchen with metallic finishes and a vintage dining area with homemade DIY pendants add to the inimitable charm of the residence.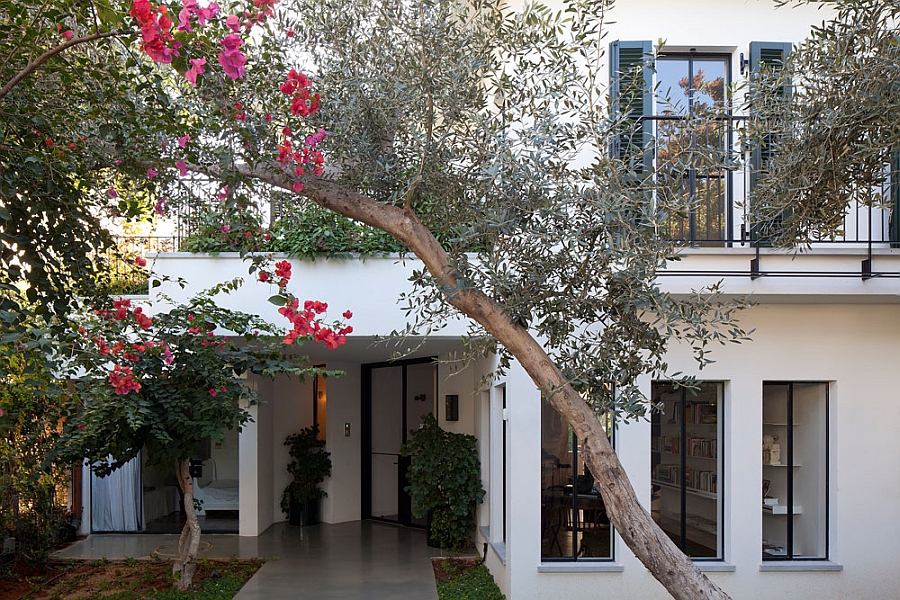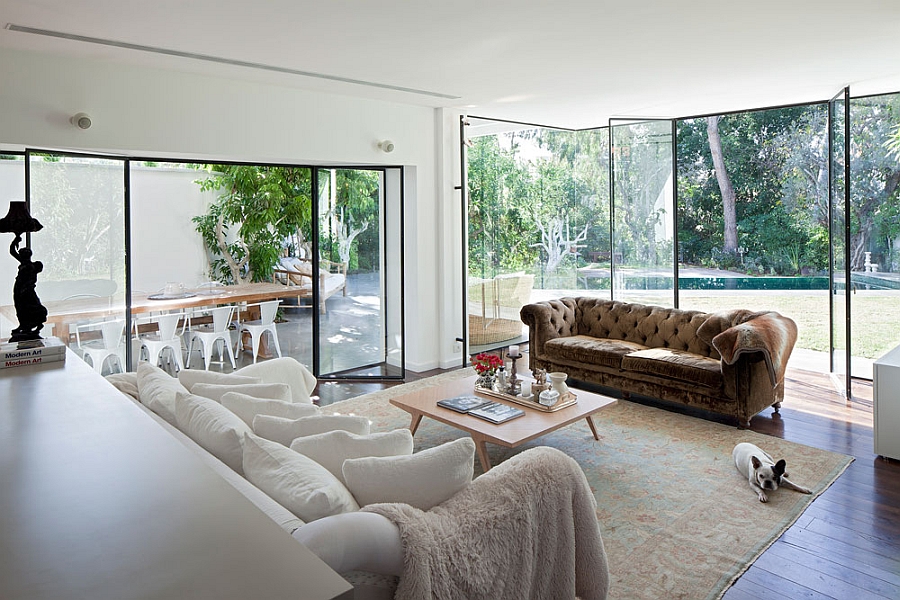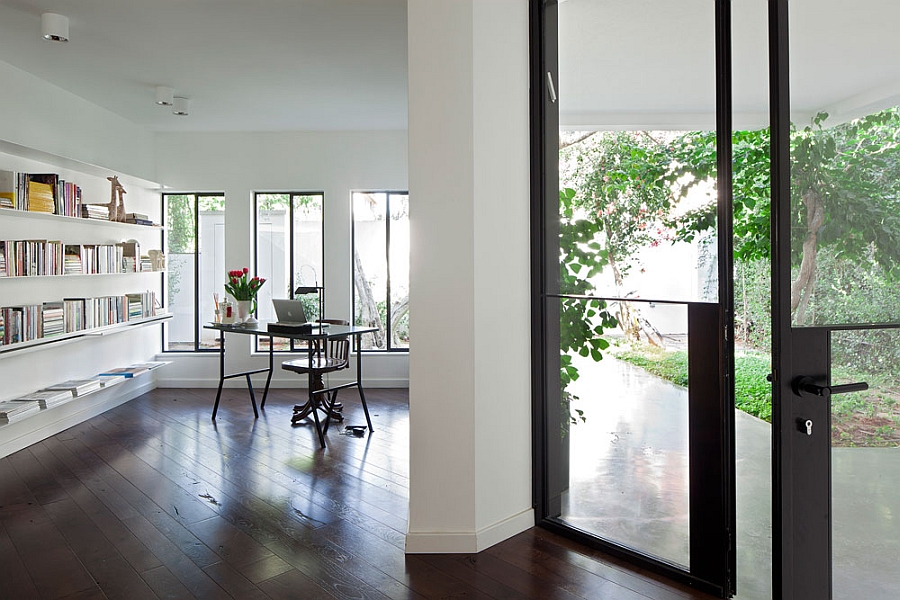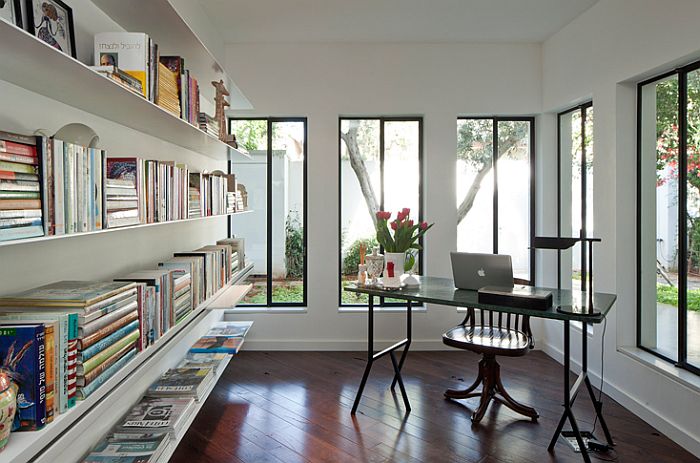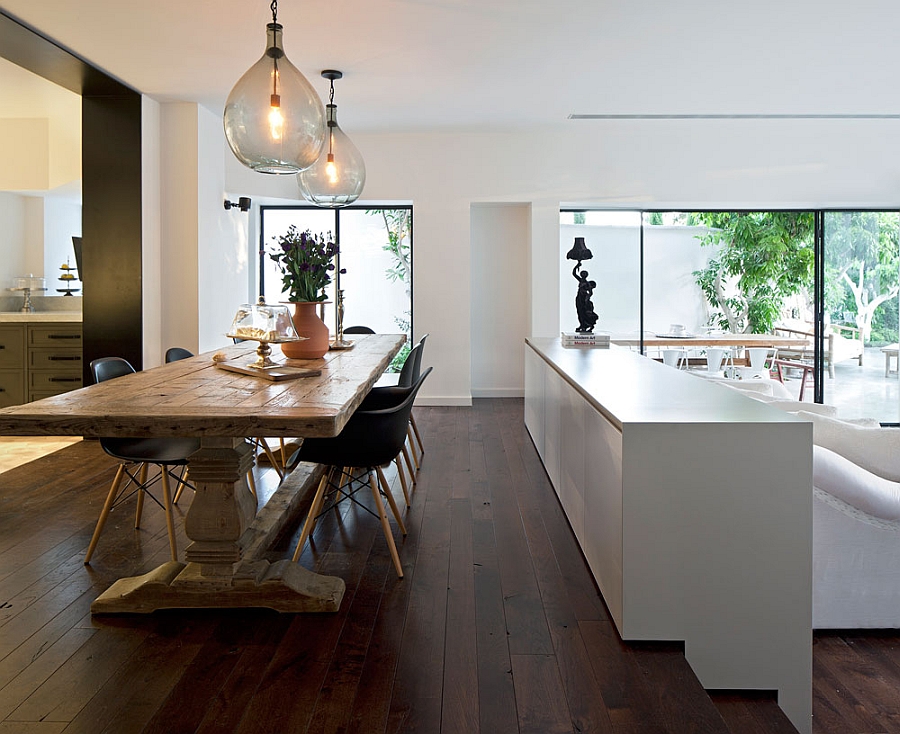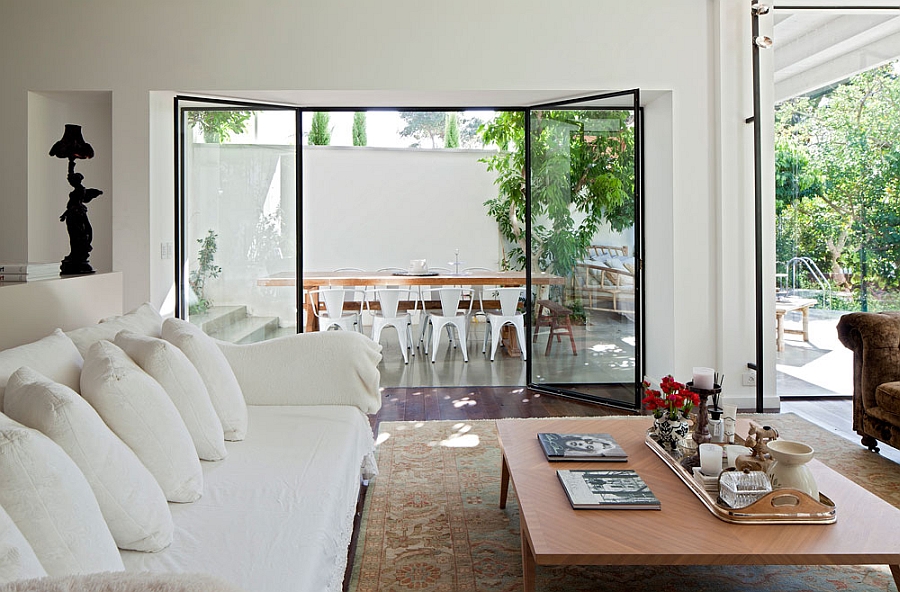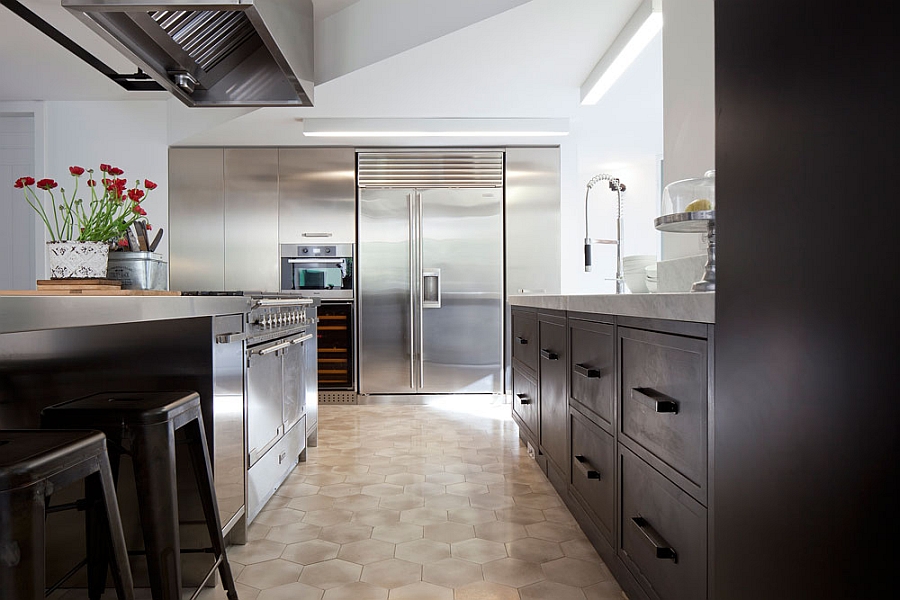 An outdoor dining area extends the living space beyond the walls of the house, and a refreshing pool adds to the appeal of the breezy backyard. The master suite and additional bedrooms are housed on the top level of the home, while a stunning, geometric staircase in black becomes the focal point of the renovated residence. With a beautiful balance between glass, stone and wood, the ergonomic house embraces a modern vibe with plenty of panache!