Designing a home that blends two different styles is a challenge that requires both skill and a hint of imagination. But get it right and the result can set your home apart from the rest. Nestled in the busy neighborhood of Ramat HaSharon in Israel, this fabulous private residence brings together traditional Middle Eastern form with modern design elements in an effortless manner. Crafted by Tel Aviv-based studio Pitsou Kedem Architects and architect Jonathan Munjak, the house has a cottage-style silhouette. Yet, the use of a steel frame and large glass windows gives it an inherent modern vibe.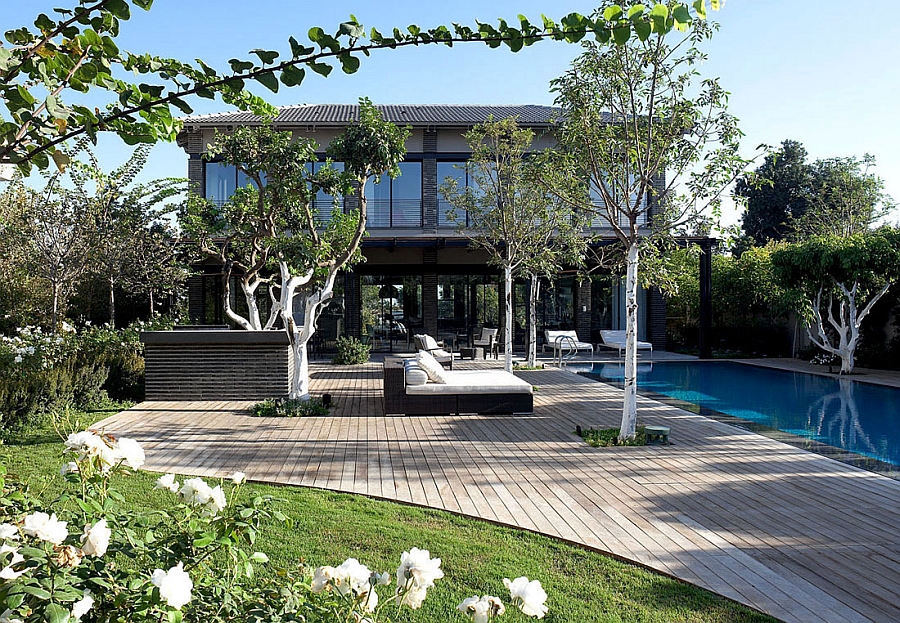 The defining feature of House 10 is its expansive backyard with a spacious wooden deck, luxurious seating and a lavish pool. Smartly placed trees and charming LED lighting further accentuate the tranquil appeal of this outdoor space. With large sliding doors blurring the line between the interior and the beautiful backyard, the homeowners could well be tempted to spend more time outside! On the inside, an open floor plan houses a spacious living room, a lovely dining area with a minimal white table and a posh kitchen in grey.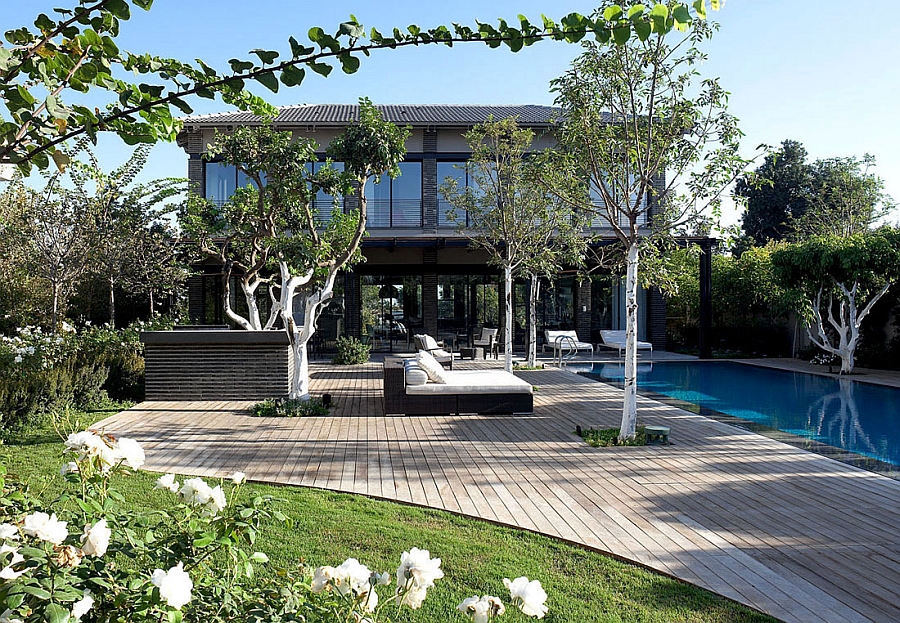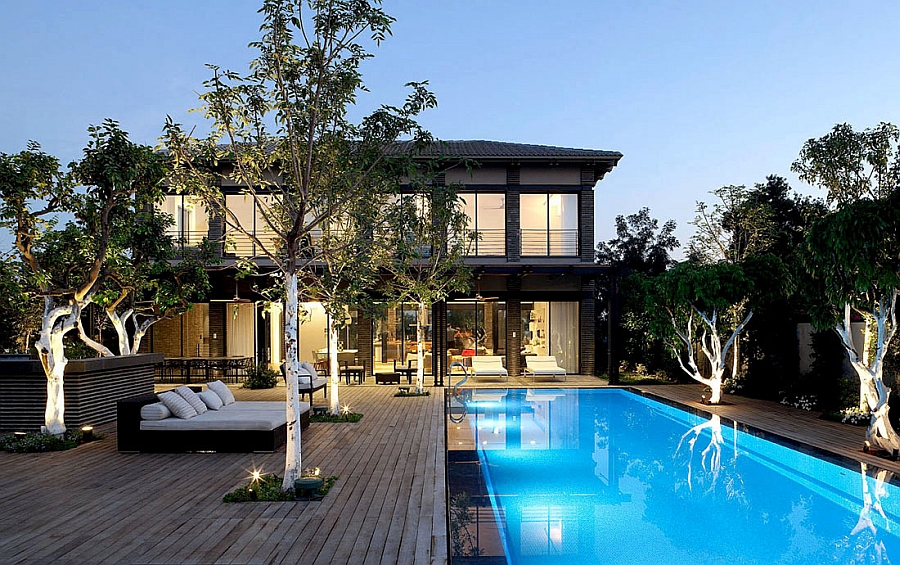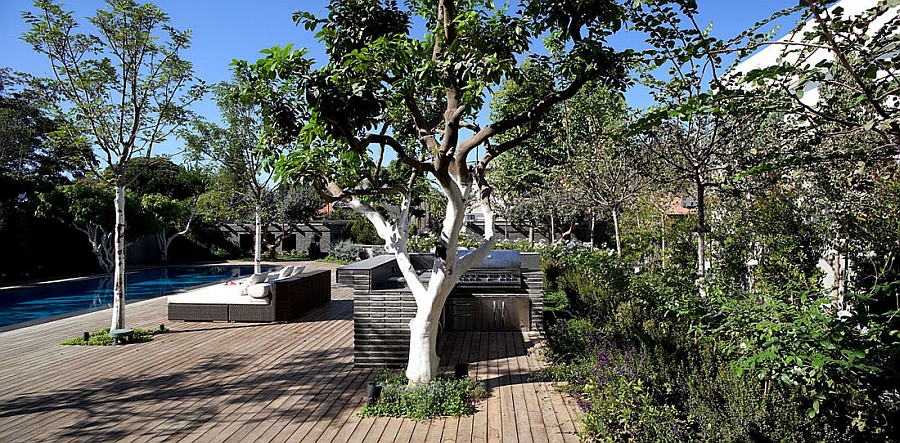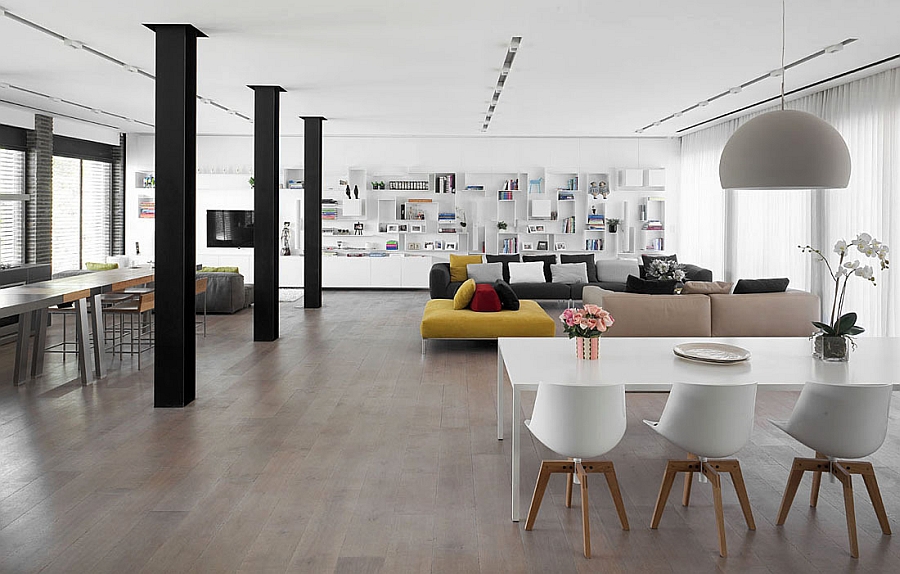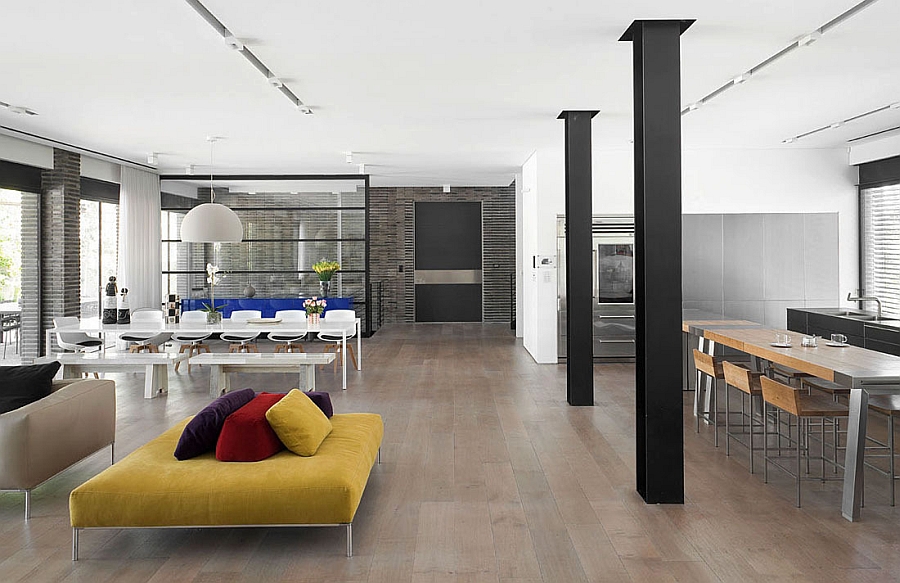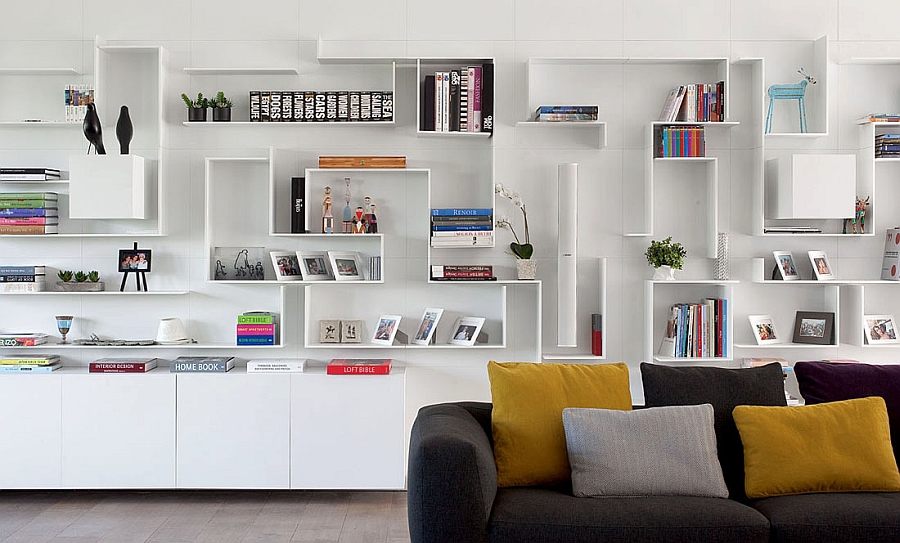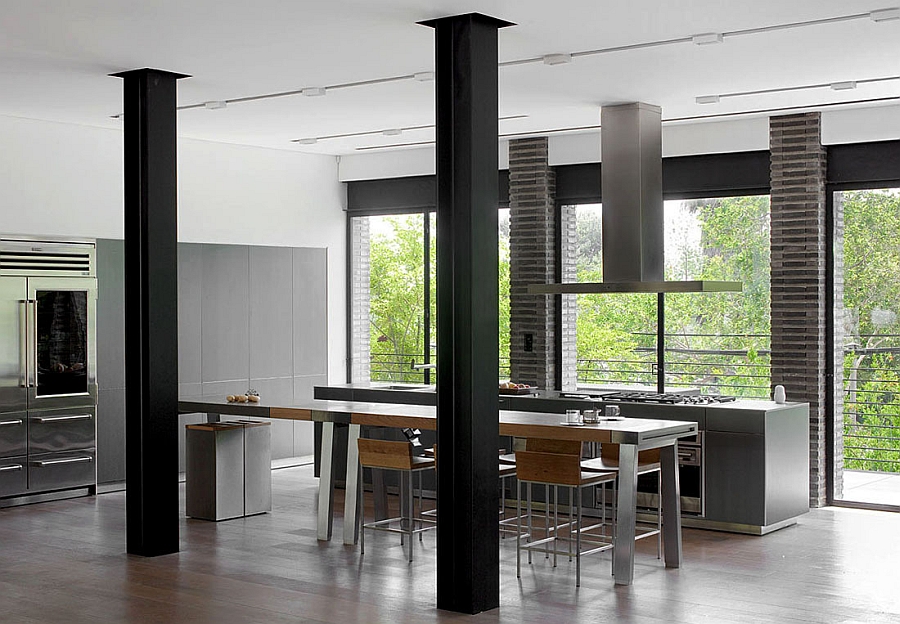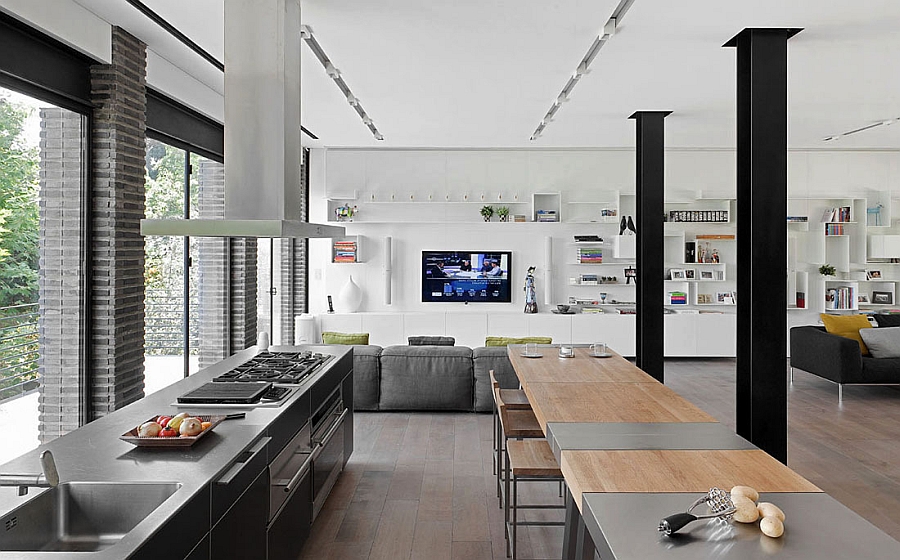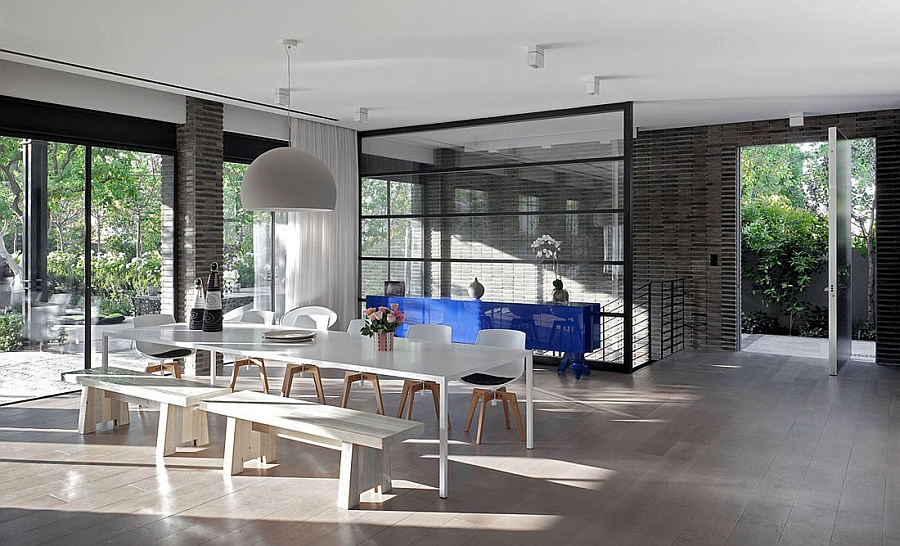 Though the house predominantly uses white and silvery grey, pops of yellow, green and blue add instant brightness and elevate the ambiance. An entertainment area, kids' bedrooms and the master bedroom and bath are tucked away on the top level. Exposed steel beams and the overwhelming presence of glass also give the home a hint of an industrial vibe. Easy on the eyes and ergonomic, the Ramat HaSharon House 10 showcases how to blend different styles in a delightful manner.