How often are we tempted to bring home a shiny new furnishing because we just made an impulse buy? When we think of renovations and restoration projects, our mind is often filled with thoughts of converting an old hub into a glossy, contemporary space filled with the most modern decor. But not Lior Danzig, who revamped this old house in Even Yehuda, Israel into an ergonomic, modern home even while embracing its past. The interior designer and photographer used old, second-hand items to truly bring in a 'rustic chic' appeal to the space while creating a breezy atmosphere.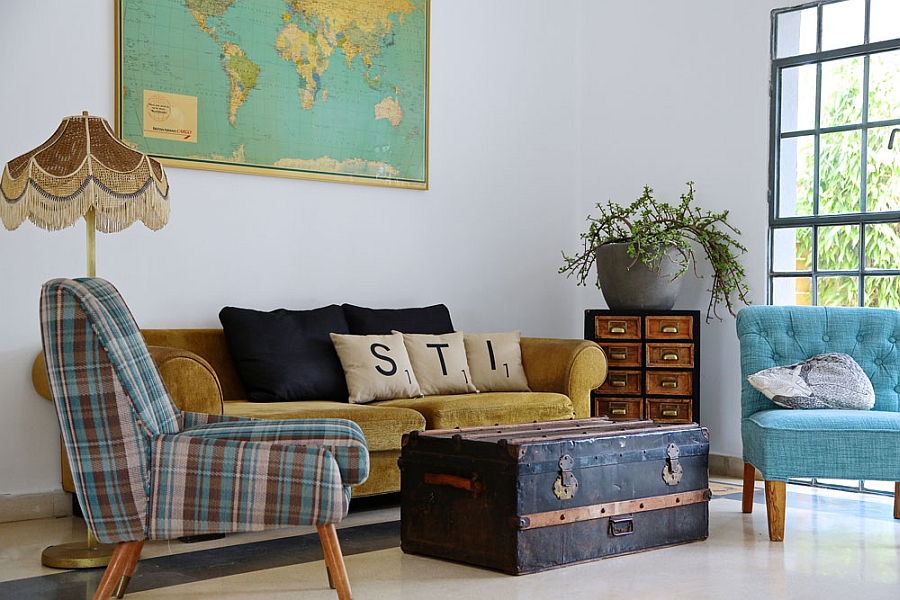 The home plays host to Danzig, her husband, two daughters and her parents, and the design of the new, revamped house was completed with the needs of every single member in mind. An open floor plan houses the living room, the dining space and the modern kitchen that is neatly tucked away in the corner. Reclaimed decor can be found everywhere with old sofas, washing machines, retro lamps from the '60s and vintage chairs that have been reupholstered making their presence felt. Every corner of the house features a furnishing that looks like a lovely DIY idea!
A large bedroom for children is shared by both daughters and was created combining two smaller rooms that existed in its place. Old, abandoned shelves and reclaimed wooden pallets have been turned into shelves with simple carpentry skills and some repainting! The master bedroom and bathroom follow a similar style, as one can see a variety of upcycled furnishings throughout.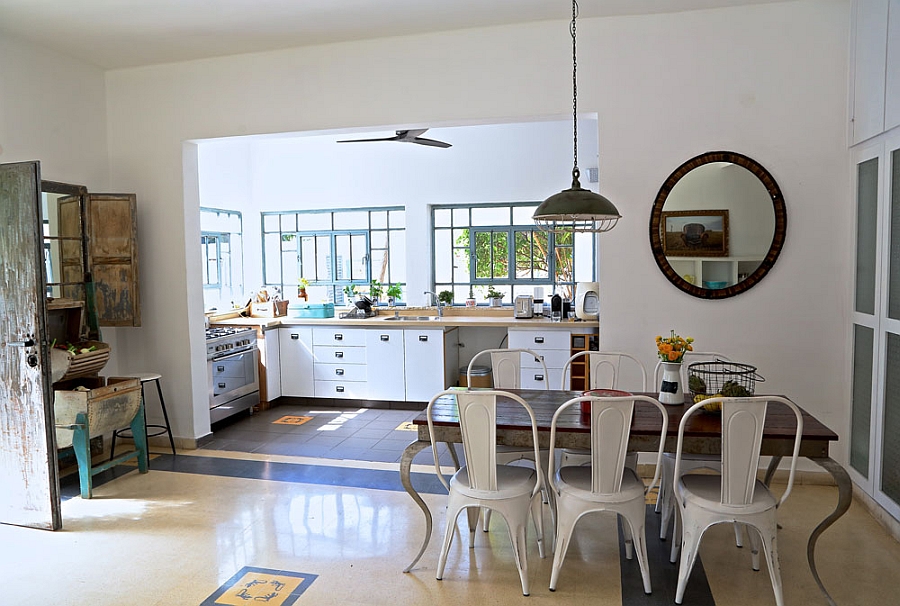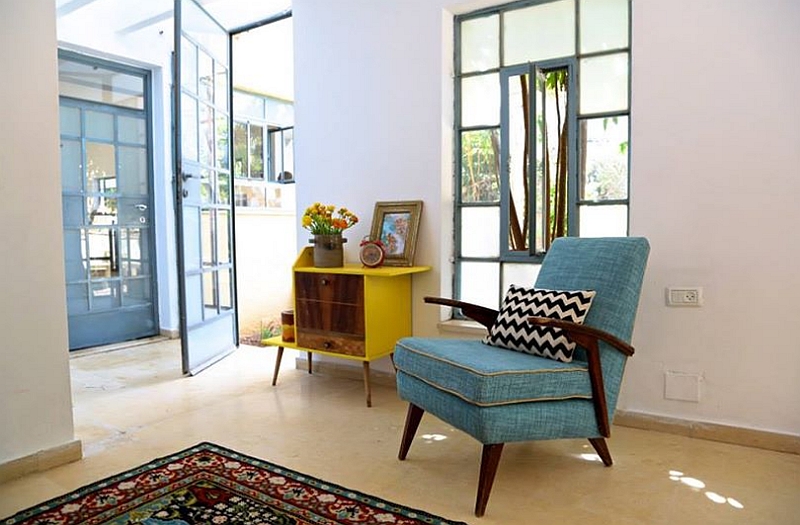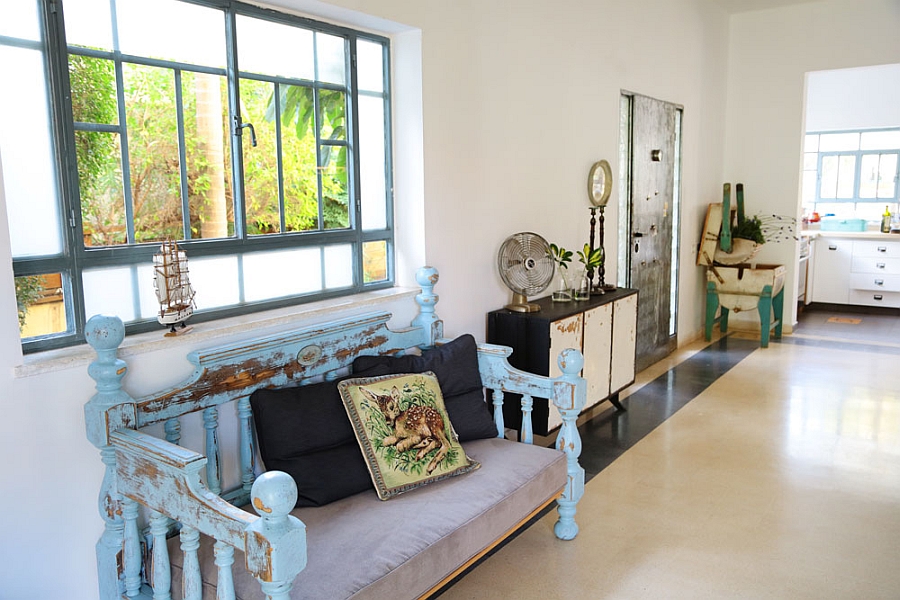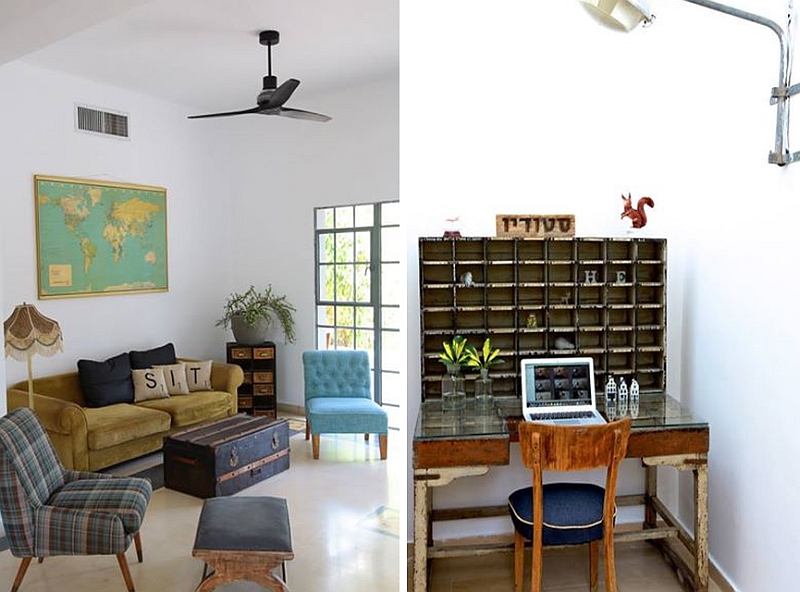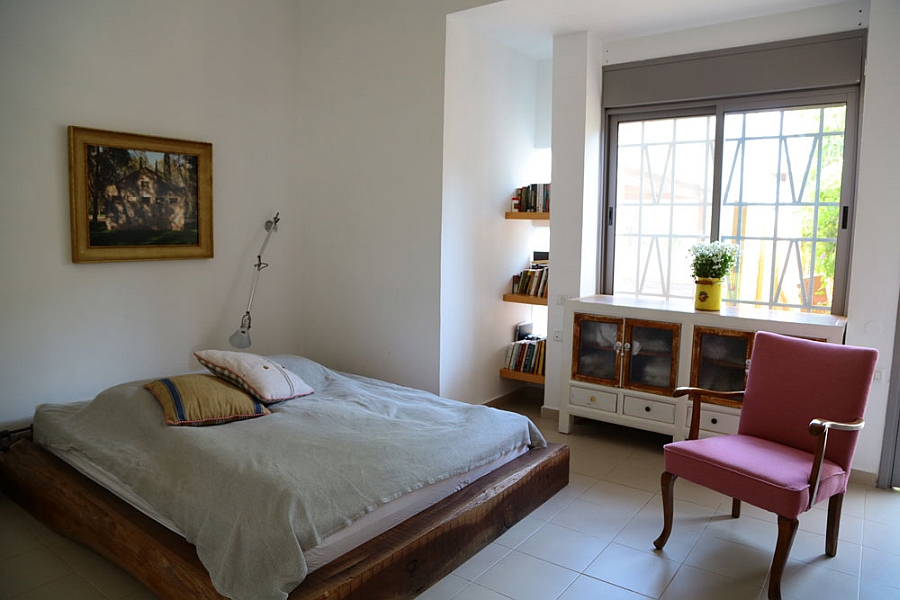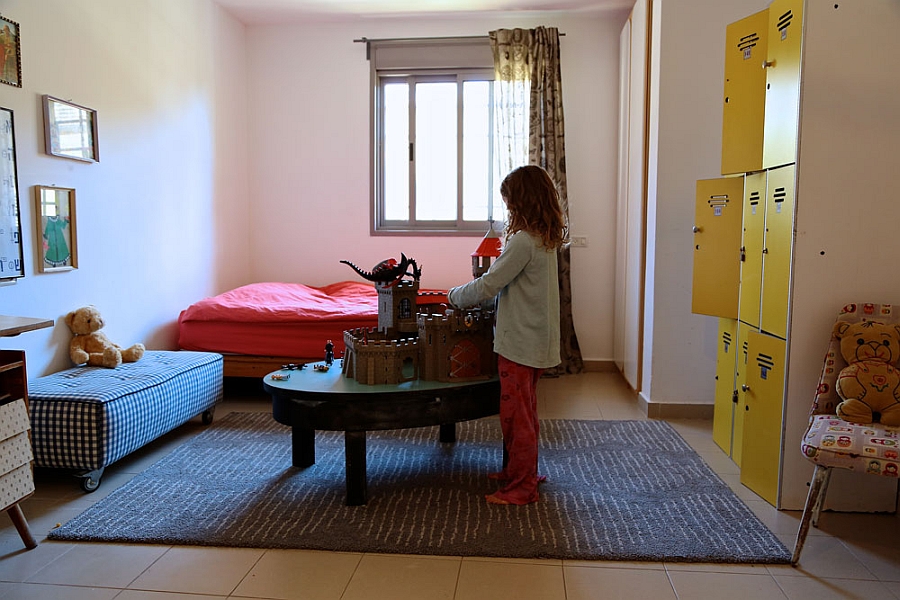 Beautiful, breezy and eco-conscious, this fabulous Israeli house shows that adopting a planet-friendly style is not just about using high-tech gadgets and turning towards alternate energy. Giving a new lease of life to old and discarded decor, this is one renovation that stands out from the pack!