The Milan International Furniture Fair is indeed one-of-a-kind, and the experience can be truly overwhelming for those who hit these stands for the very first time. Eurocucina 2014 is one amazing little corner of this grand gala that is dedicated to the celebration of kitchen design, and it has featured one of the most astounding creations we have encountered at the Milan Fair. Topping this list is the gorgeous array of 'vintage – modern' kitchens from Pedini that steal the show with their sophisticated design and warm, inviting ambiance.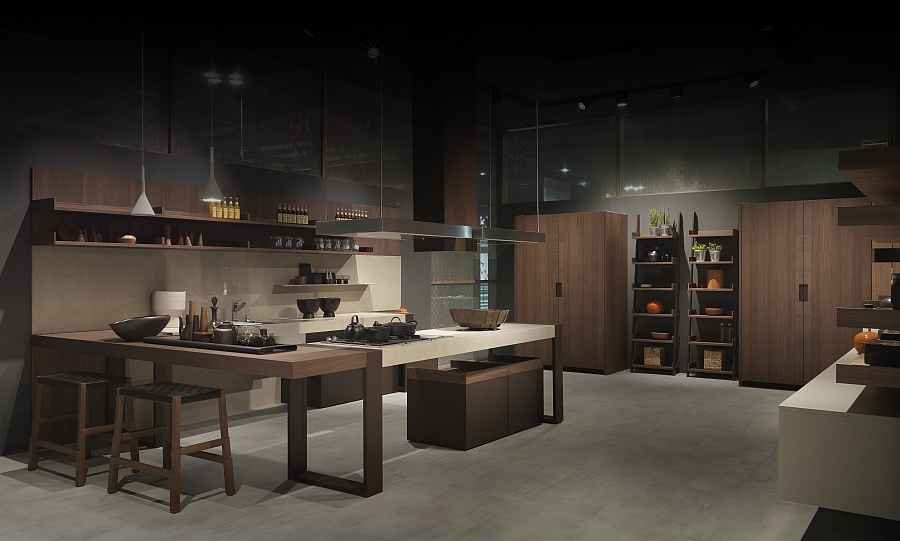 The Arts & Crafts Series of kitchens instantly draw your attention with their inventive blend of classic Italian style with modern minimalism and effortless functionality. Crafted in Urban Chic and Rustic Charm styles, these kitchens offer their own unique aura while keeping line with the handcrafted and completely customizable approach of all Pedini kitchens. Glossy matte finishes are coupled with walnut and natural oak surfaces to offer a kitchen that is simple, exquisite and in tune with the modern lifestyle.
Wall-mounted shelves made of canaletto walnut, cabinets that double as lovely displays and deft serving areas complete these stunning kitchens that seem both cozy and dynamic at the same time. Also on display was the Materika kitchen unit that dazzles with its wide variety of kitchen islands that vary from sparkling all-steel units to the ones with elegant natural knotty oak bases and white quartz worktops.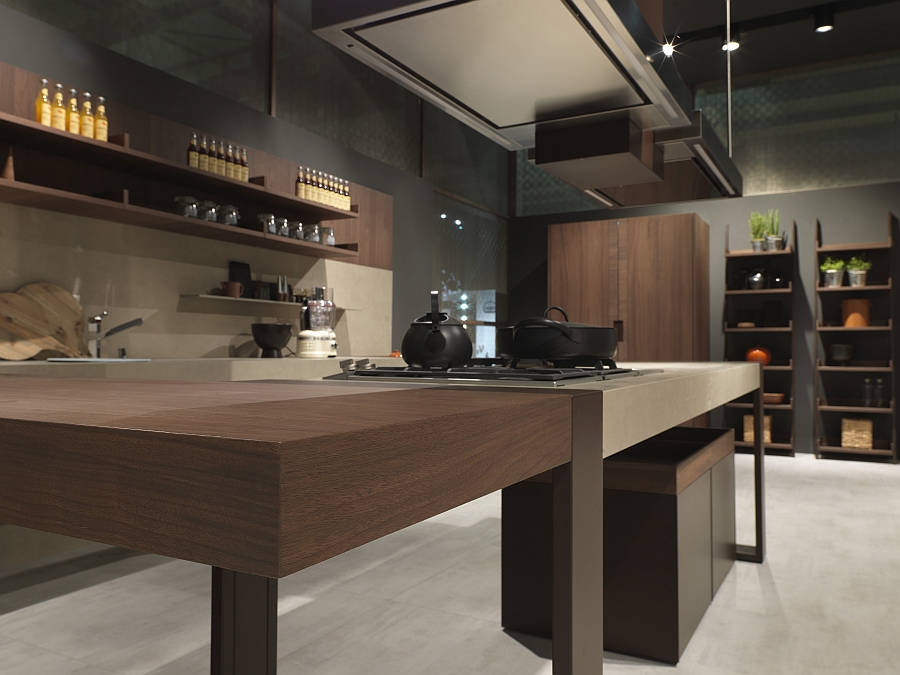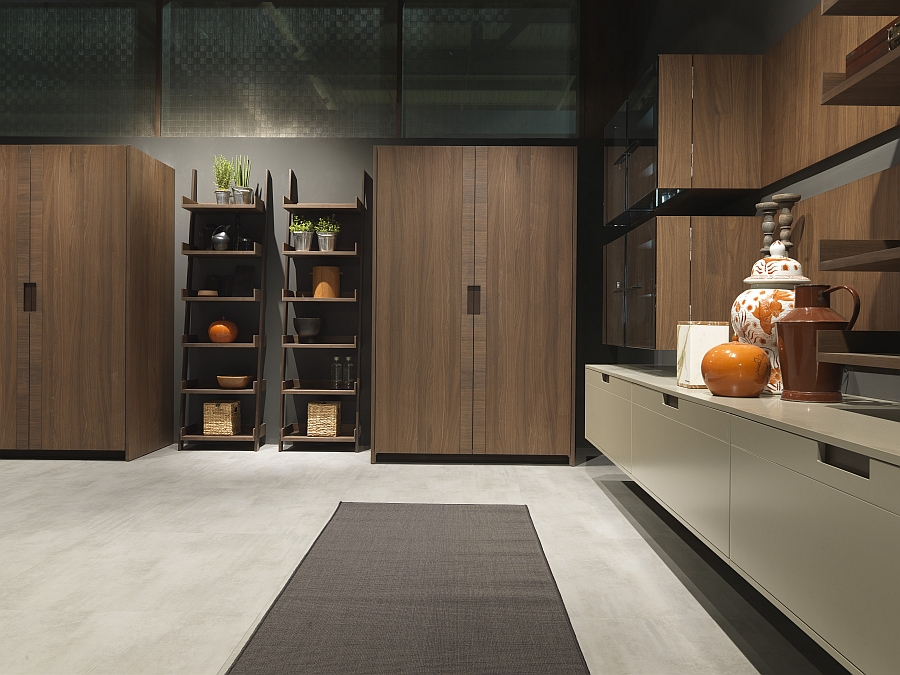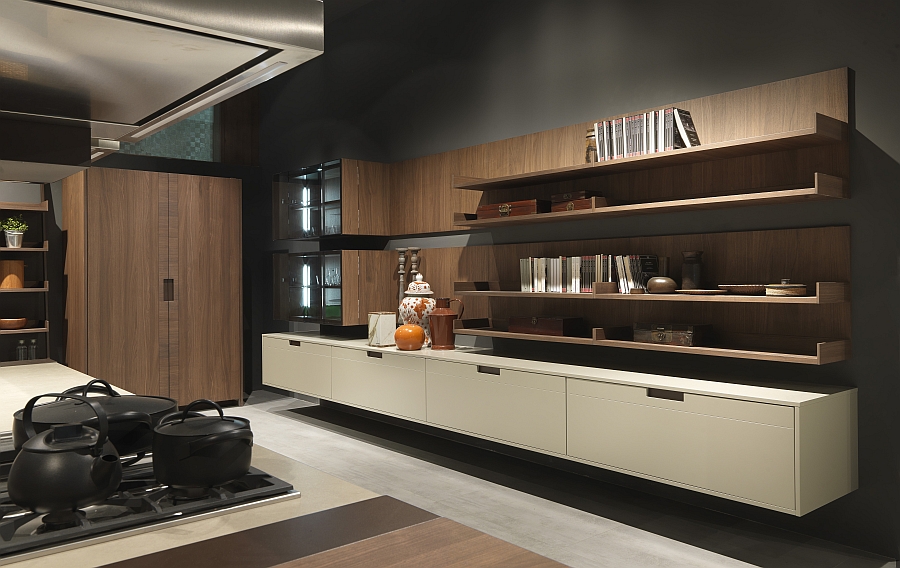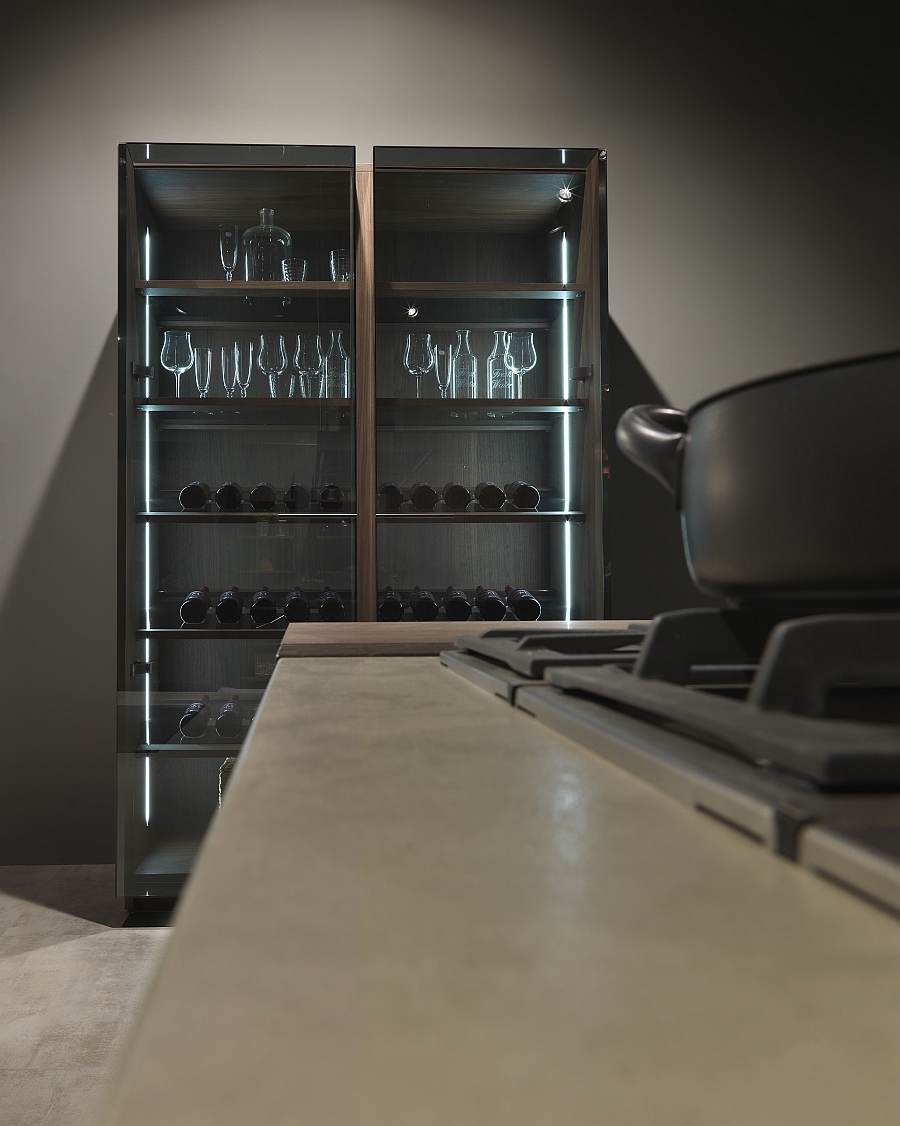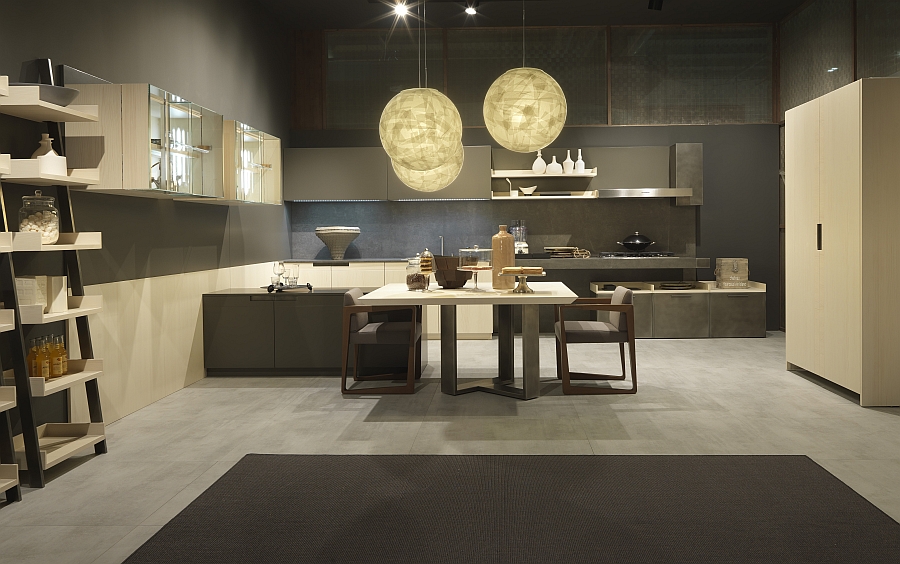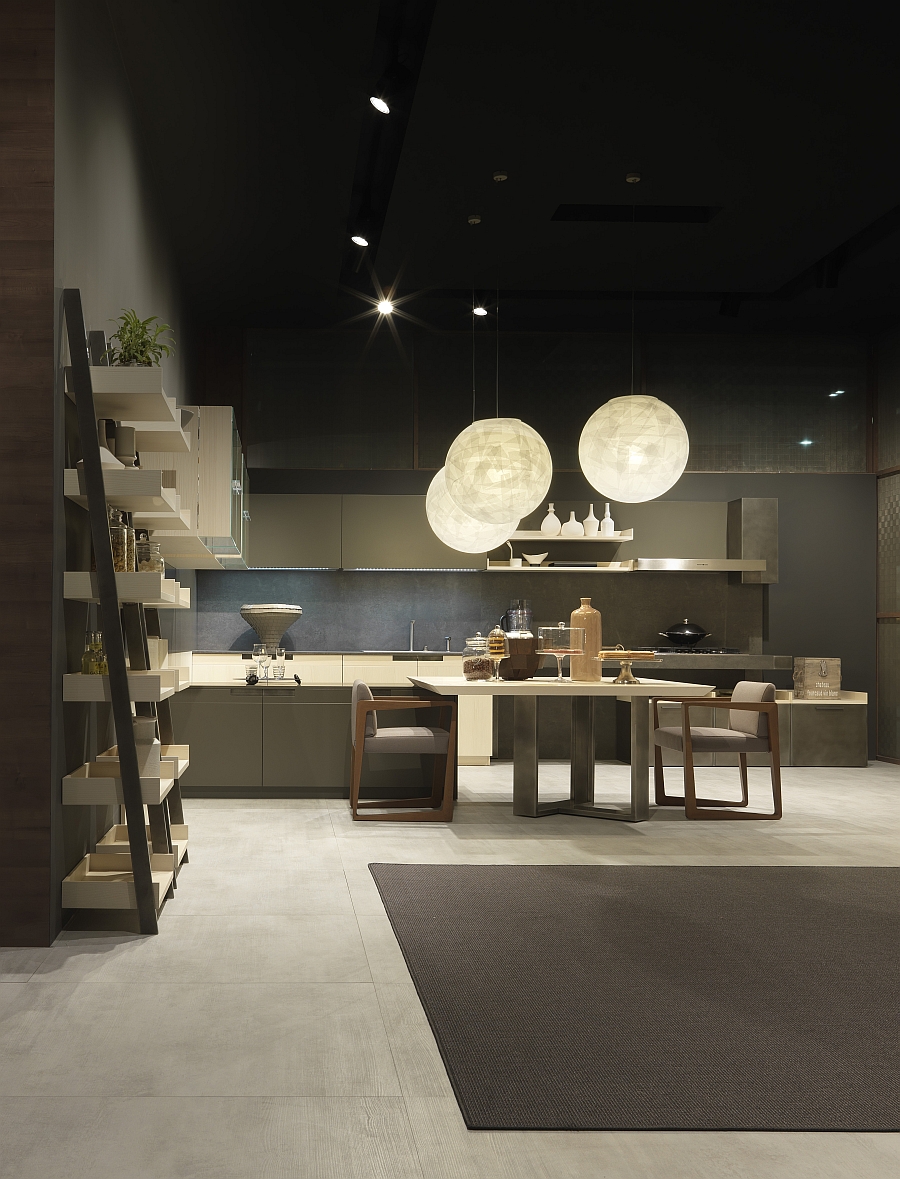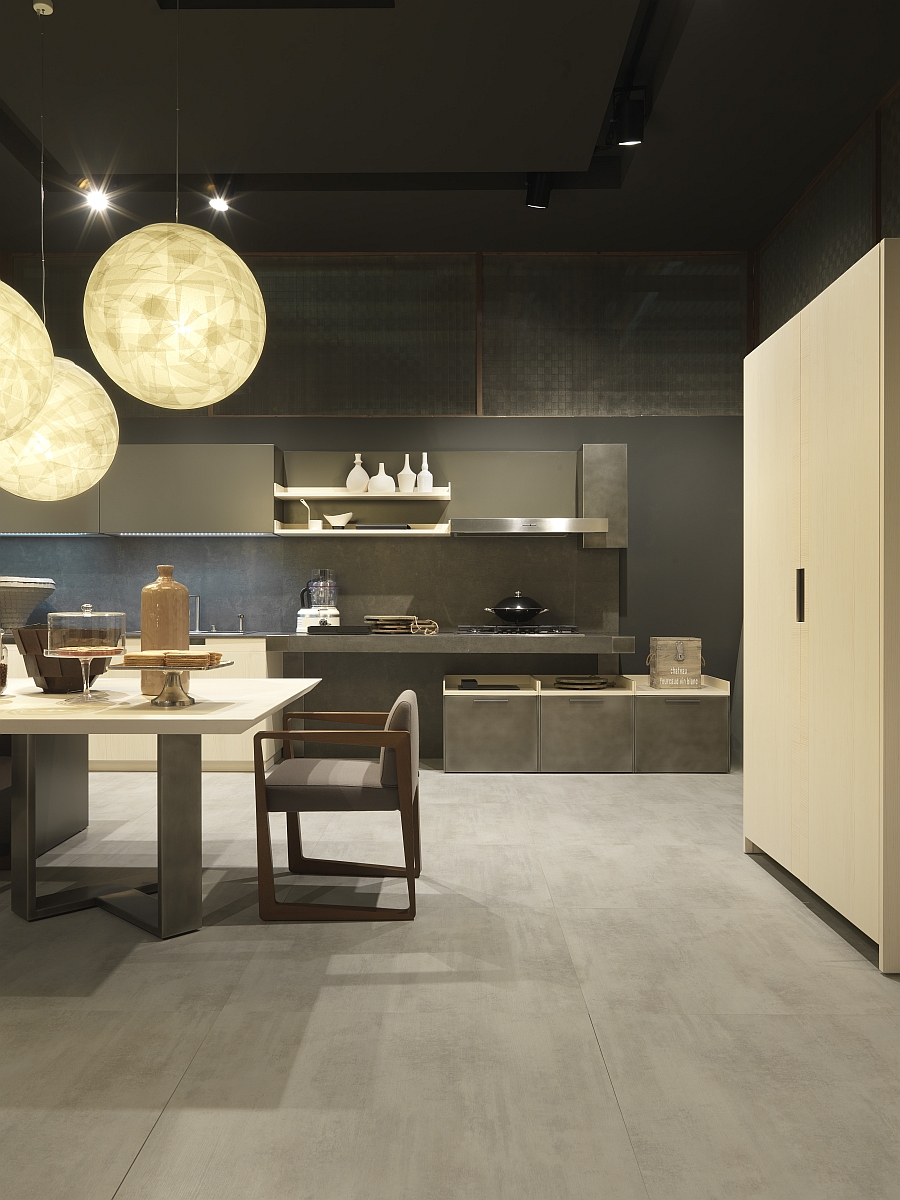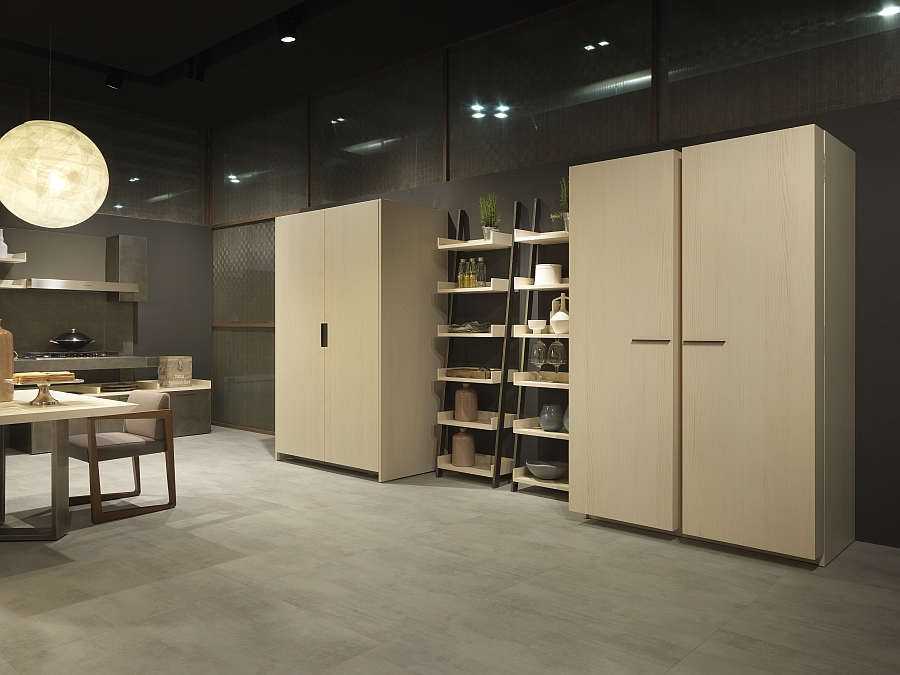 Keeping in line with the long-lasting tradition of immaculate Italian kitchens, the latest additions to the Pedini lineup at Eurocucina 2014 offer both versatility and flexibility. Bringing together an array of textures in a minimalist style, these truly seem like the perfect kitchens that drive the busy contemporary home!