Renovating an '80s home into a contemporary residence that fits the specific needs of a homeowner is a task that is challenging enough. But Marco Costanzi, the founder of Marco Costanzi Architetti, was faced with a challenge that is far more unconventional and demanded greater sensitivity. The transformation of an old windmill into a lovely single-family residence and home studio is no walk in the park. But the historic mill of Santa Cristina in Imola, Italy found a brand new lease on life, thanks to the ingenious makeover that it recently received.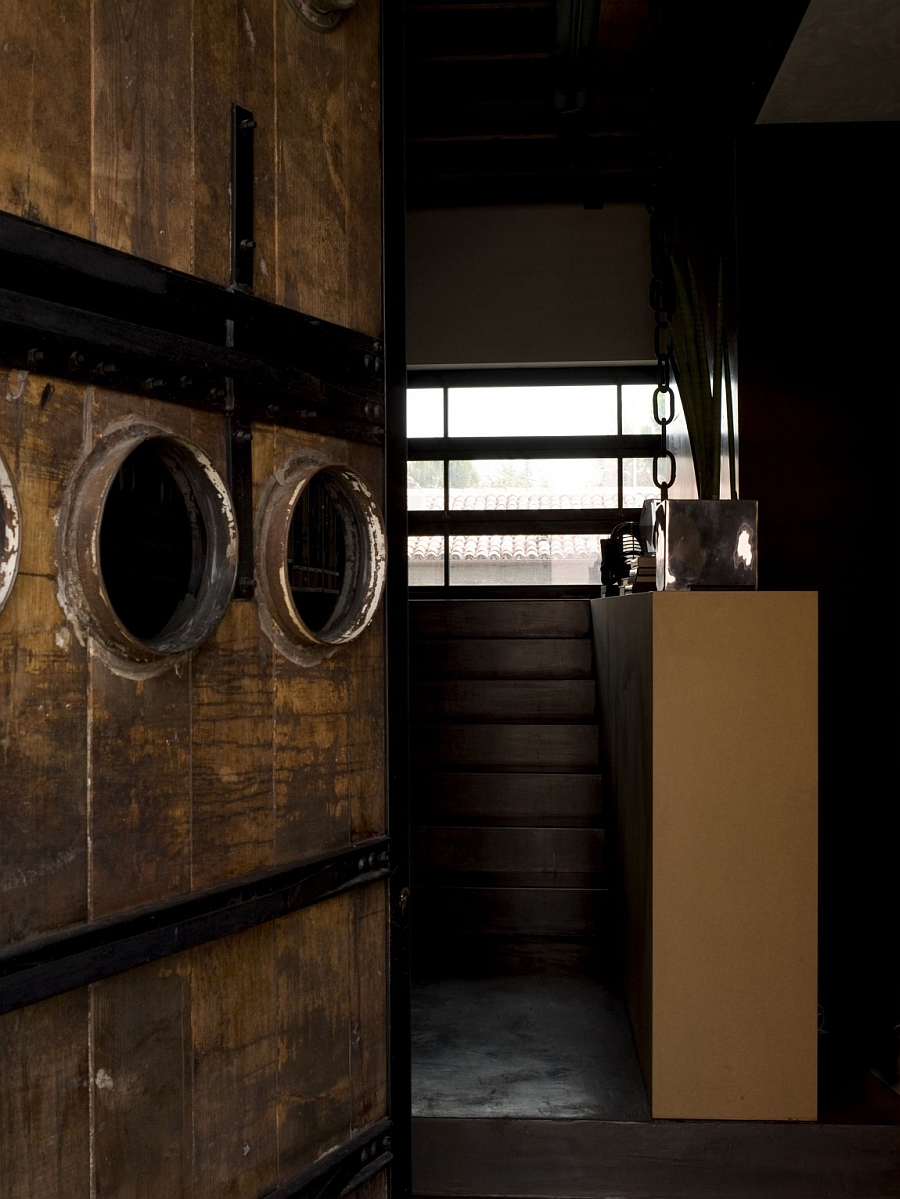 The original structure of the windmill dates back to the fourteenth century, and it was located in a complex of buildings that carry equal historic significance. This made it imperative for the architect to reinvent the interiors of the windmill while keeping many of the original elements of the older construction intact. The entryway and the façade were obviously left mostly untouched, while the interior seems to play with light, textures and design styles. There is indeed a very strong undercurrent of classic European style in the transformation that dates back to the early fifteenth century.
The original grain silos were elegantly incorporated into the floor plan of the new residence, and while a design studio occupies the lower level, the private quarters of the home are tucked away on the top level. Iconic Mid-Century modern Eames creations accentuate the appeal of the home. Sweeping interiors, a really high ceiling, exposed truss beams and the heavy wooden floor constantly remind you of the heritage of the place. Timeless and peerless, this is a home that we would love to move into any time!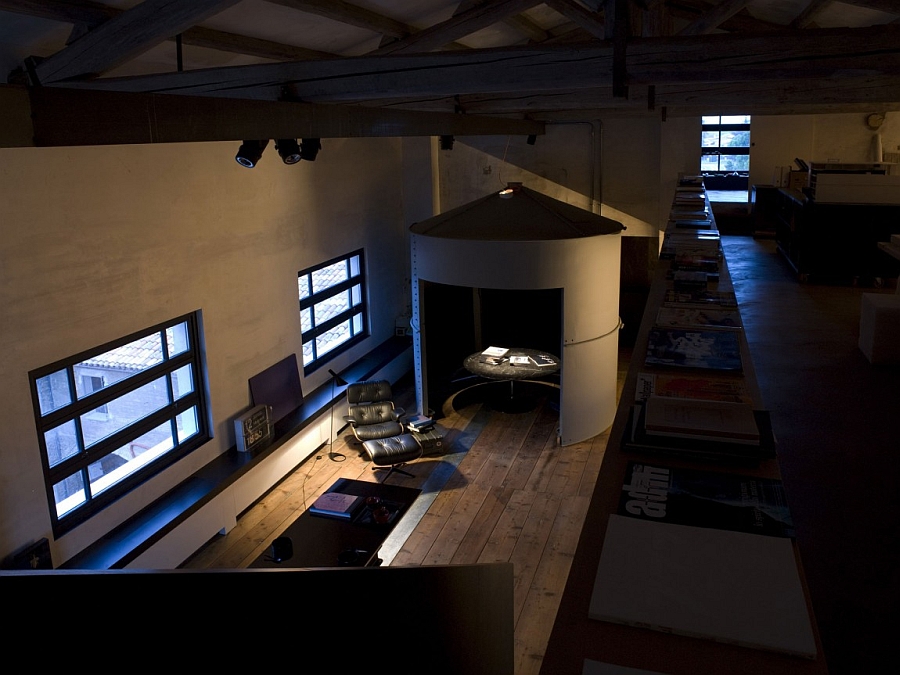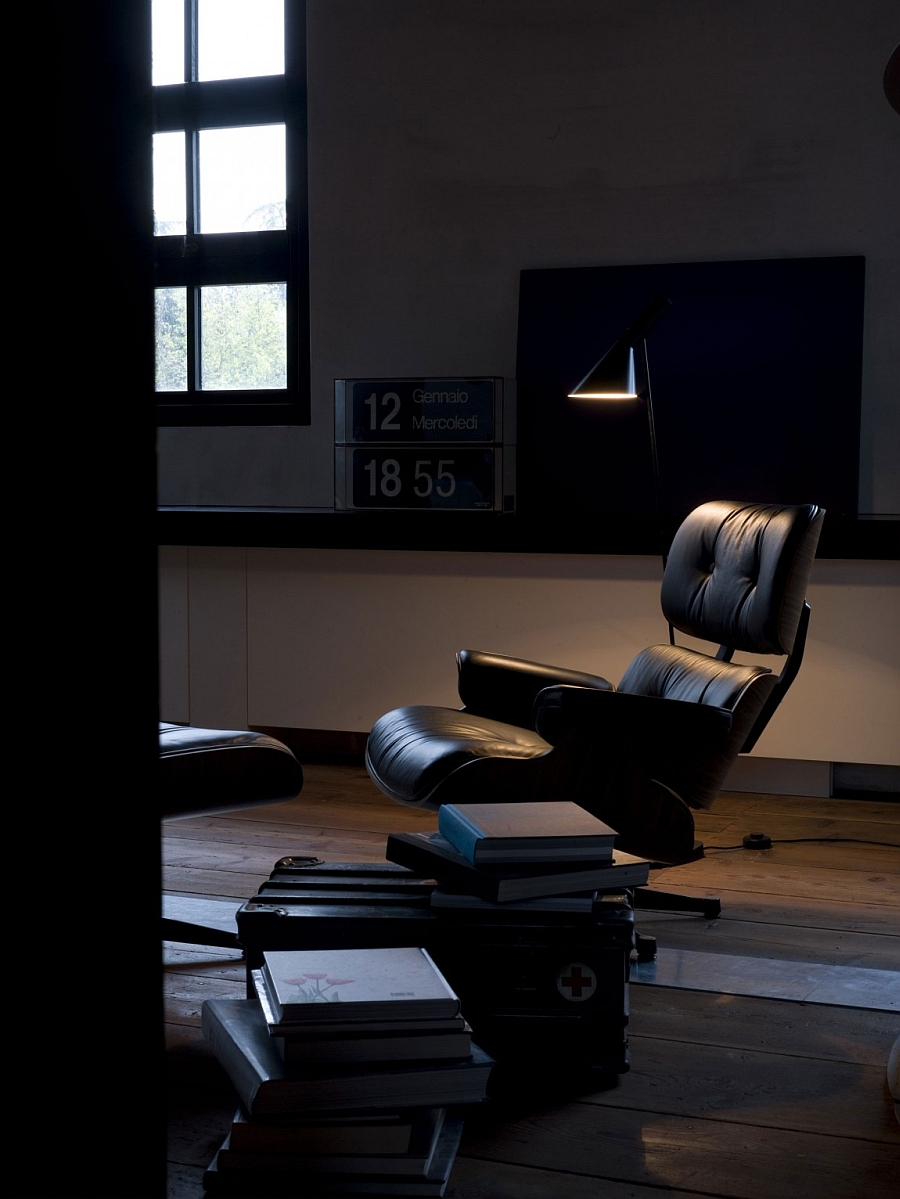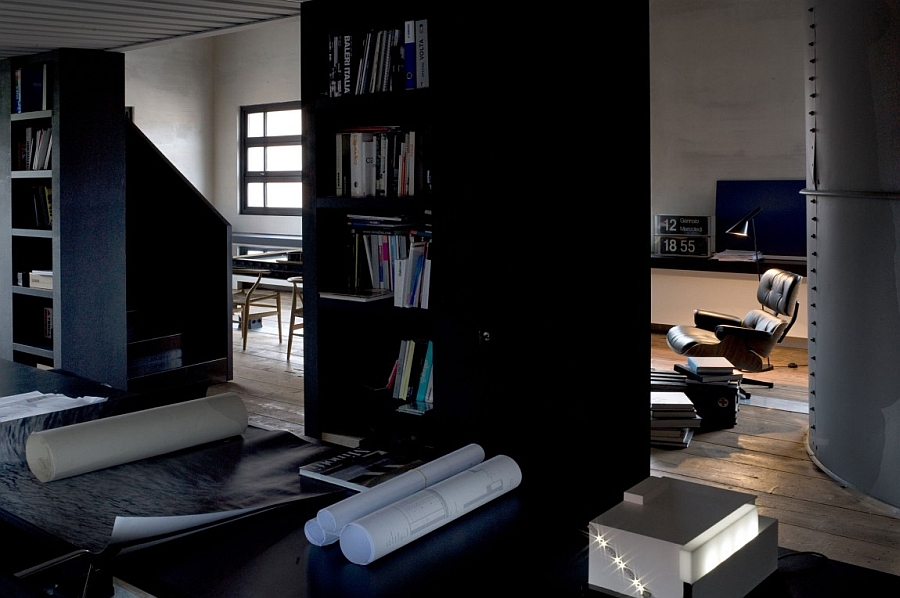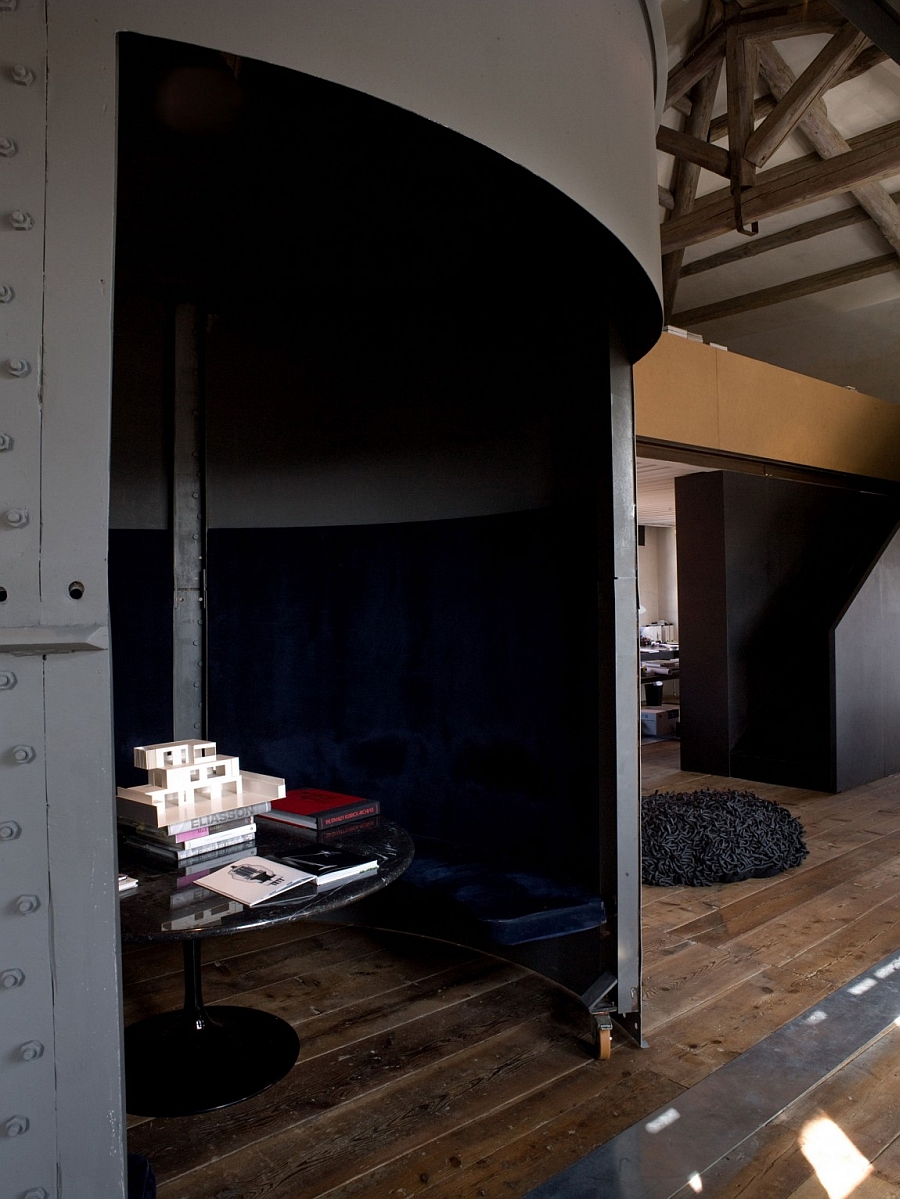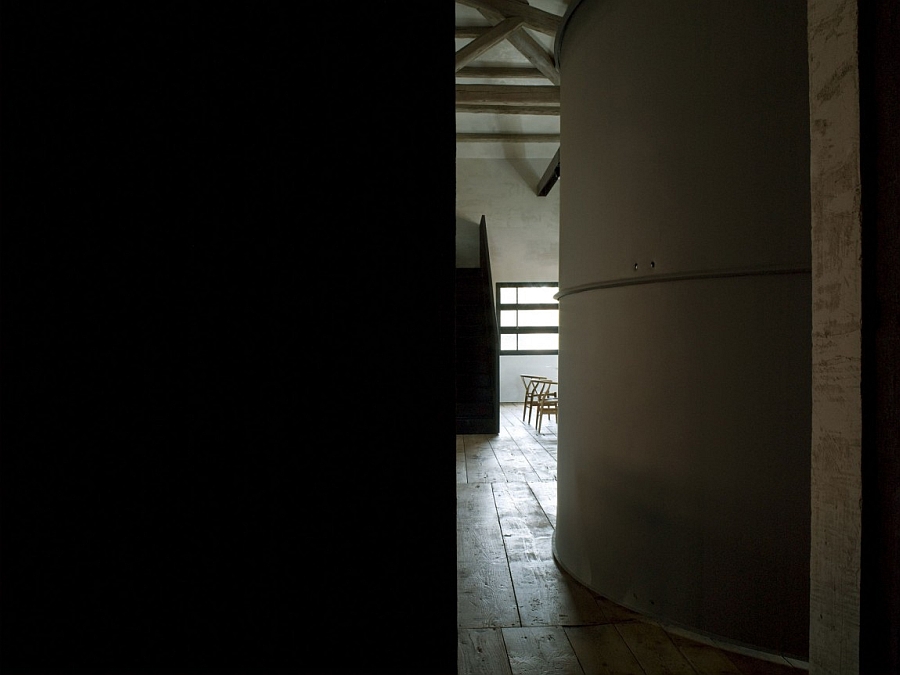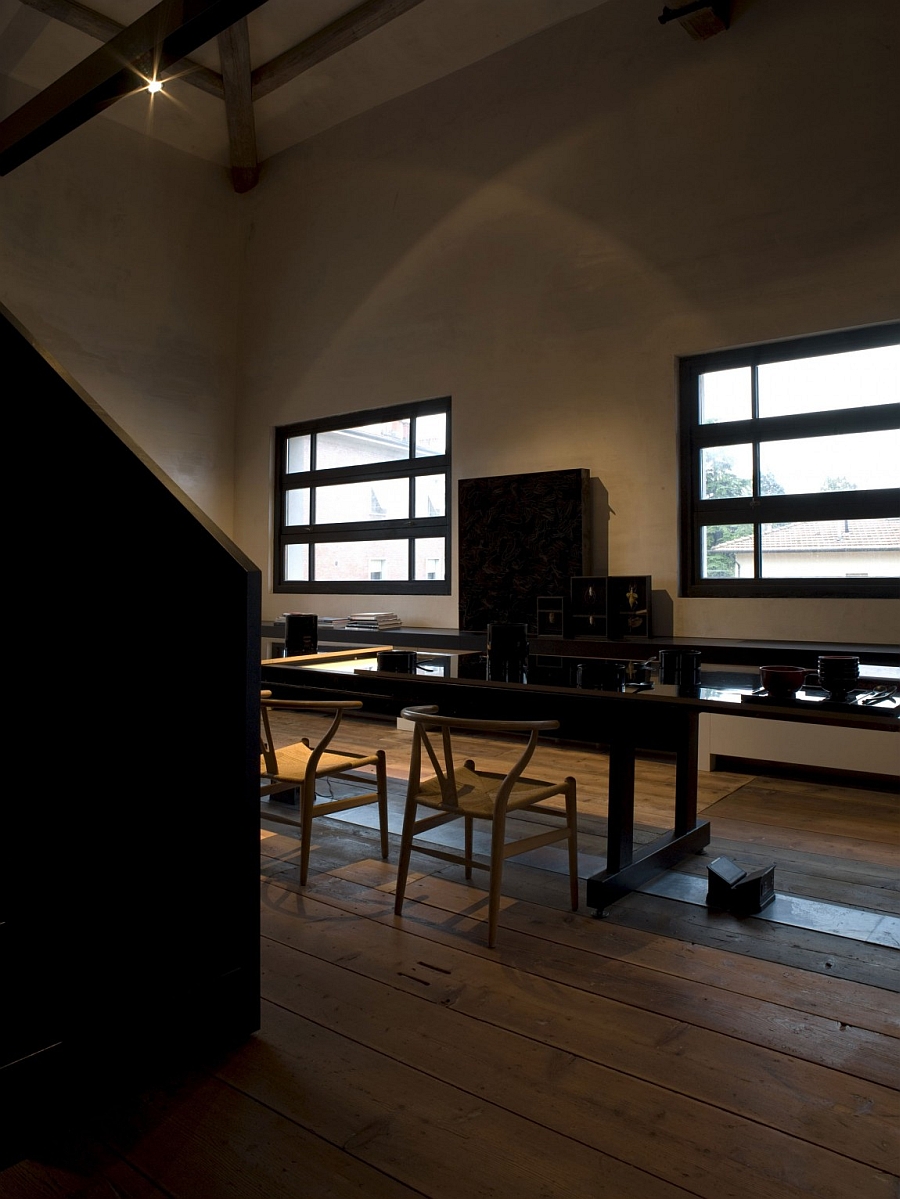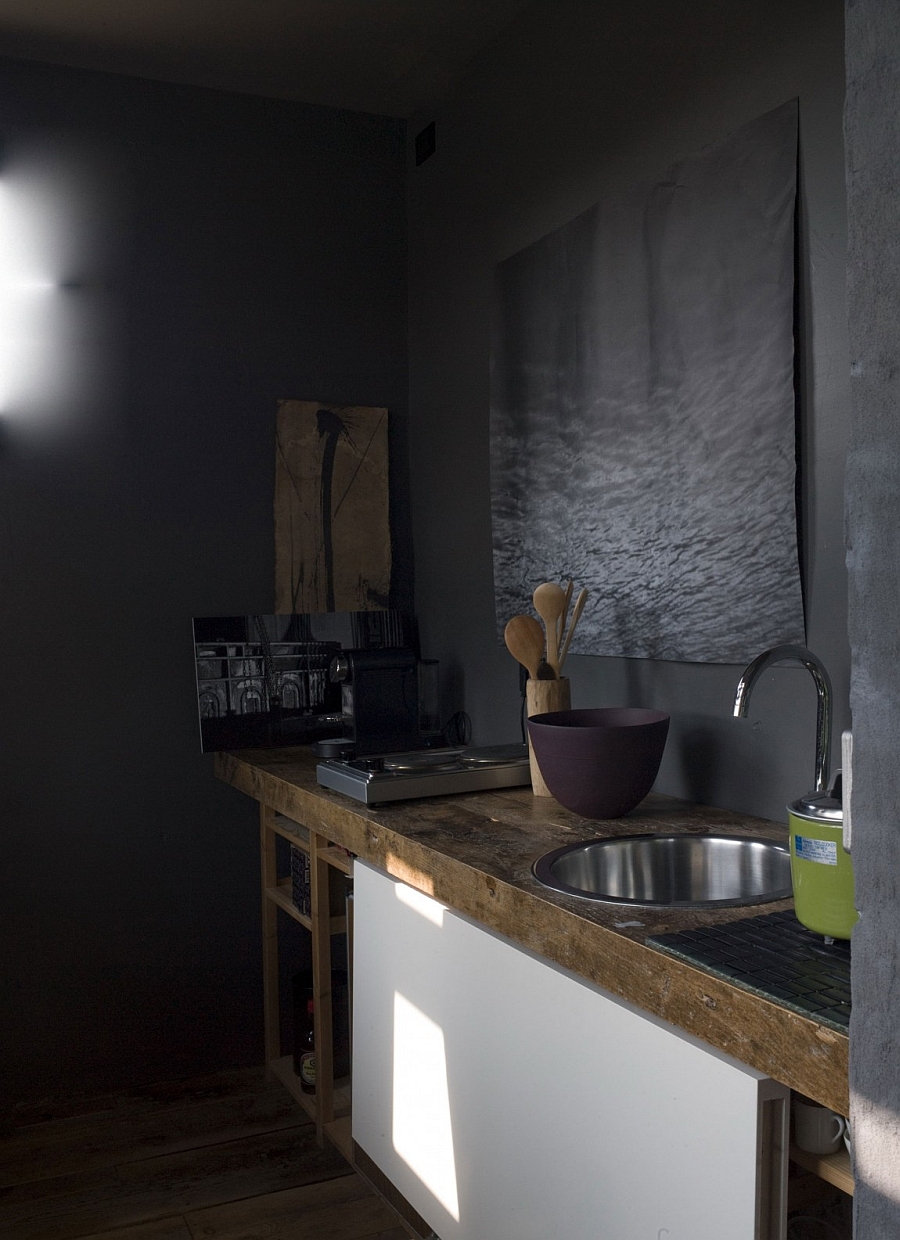 In ordered wait for the disordered; In tranquility wait for the clamorous; That is the way to control the mind!
– by Marco Costanzi