It started last year with the flamingos. Yes, the pink birds that rose to fame through the likes of '80s art and the opening credits of Miami Vice. Around the same time, pineapples made a stylish appearance on everything from glassware to tea towels. Soon after, I predicted that parrots would follow, and they have. [from Zara Home]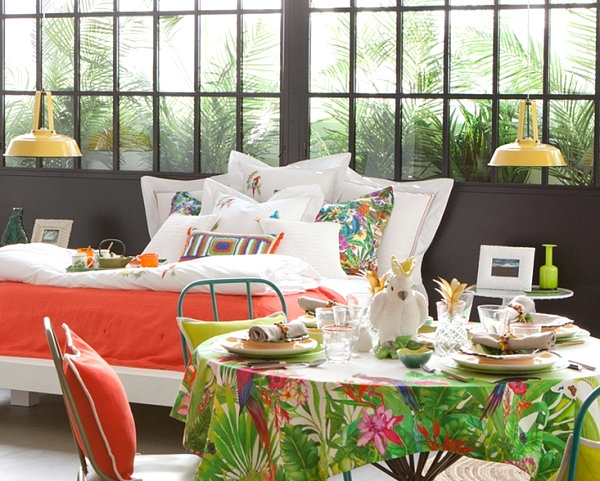 Not to mention, fruit-themed finds are everywhere this season, and we've got the pictures to prove it! Today's post is dedicated to all things tropical. No, summer hasn't yet arrived, but that's not stopping these tasty motifs from filling the shelves. Get ready for a refreshing, breezy selection of tropical decor…
Textiles Featuring Tropical Foliage
If you're not heading to the beach anytime soon, you can still experience the relaxing sway of the palm trees, thanks to some amazing new textiles from H&M Home. This King/Queen Duvet Cover Set features a tropical printed pattern in turquoise. A cotton duvet cover and two pillowcases are offered in this set, which is classic yet modern at the same time: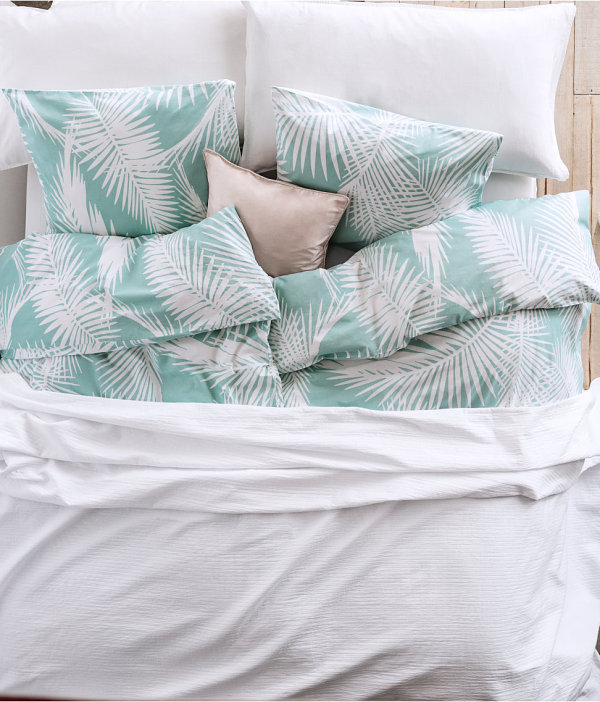 You can enjoy the pattern in different colors and formats, as shown by H&M Home's array of tropical decor. Below we see a variety of items, including the yellow Linen Cushion Cover: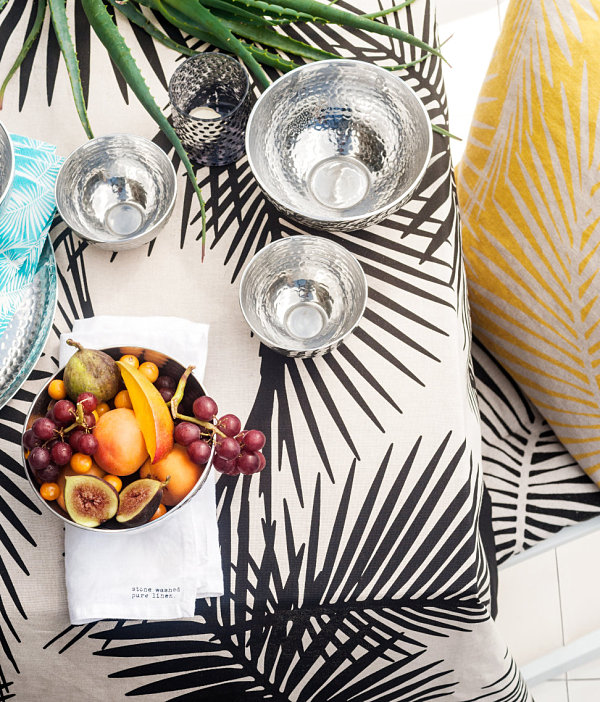 Fruit-Themed Motifs
Yes, pineapples are still going strong this season! I was thrilled to come across these Play Fruit Templates from Mr. Printables. These are free printables, folks! In addition to the pineapple and watermelon below, you can craft a variety of fruit selections, including bananas and blueberries. Simply print and cut out each template, score the dotted lines and glue the tabs. These make fabulous decorations for kids' rooms!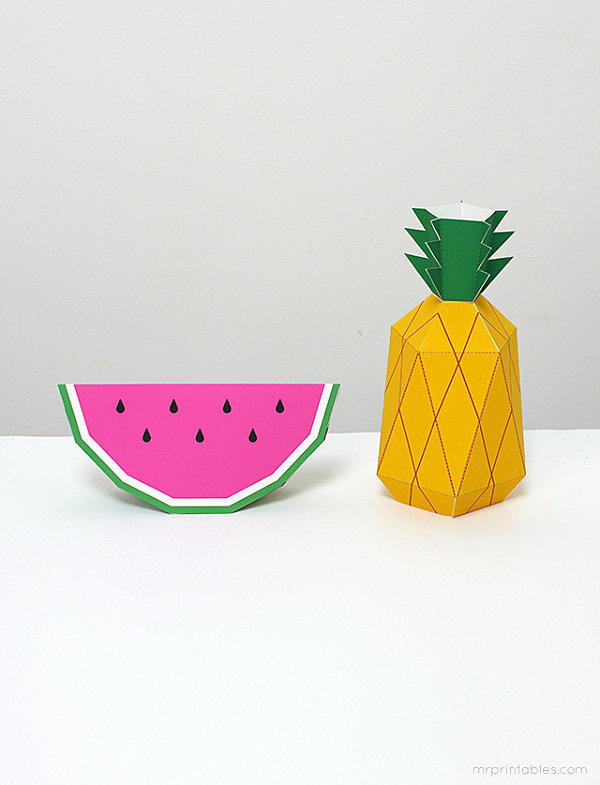 Did you catch the fun April fool's prank that blogger Joy Cho played on her audience April 1st? While the over-sized "friend tote" below (for carrying around your friend when her feet get tired–ha!) may not be an actual item from Joy's upcoming summer collection for Target, the fruit-themed bag is a very real concept. And it will be offered in a smaller size beginning in May. [from Oh Joy!]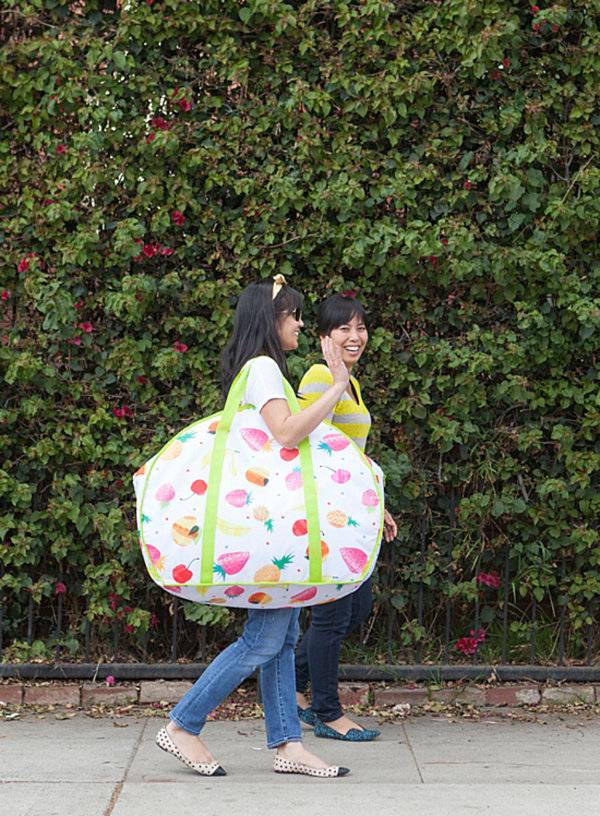 I love shopping for art on Etsy. You can find stylish pieces from talented artists in a variety of hues and motifs. There's something wonderfully colorful and geometric about this Original Pineapple Watercolor Painting from Etsy shop Jaschlos. Perfect for summer and evoking warm thoughts year-round: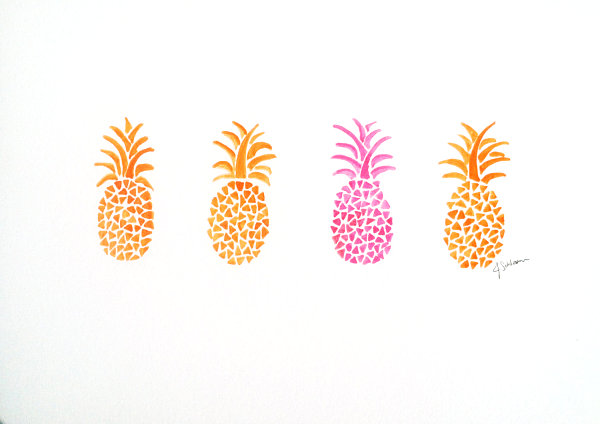 The room below is decked out in tropical finds. If you look a little closer you can see a couple of ceramic Decorative Pineapple Ornaments from Zara Home resting on the white table…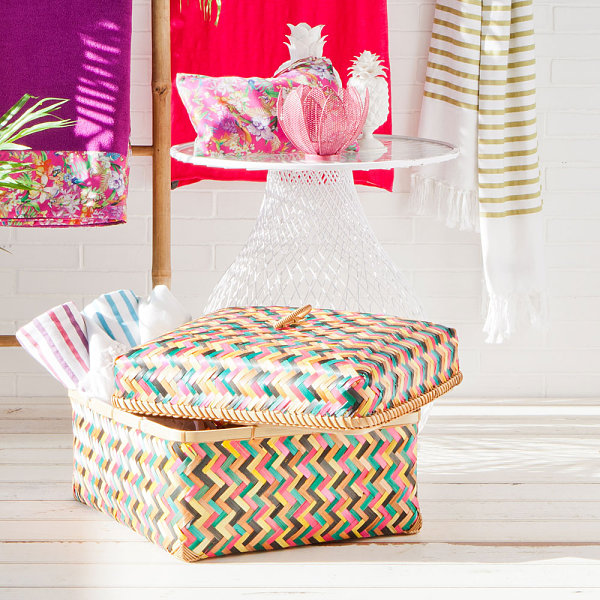 Decor Featuring Tropical Birds
From fruit to birds… Nobody has celebrated parrots this season quite like Zara Home! This Selva Lampshade makes a bold statement in linen, don't you think?! Let's hear it for jungle-print decor!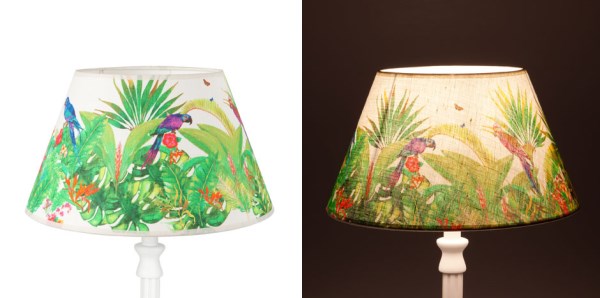 More parrot-filled fun can be found in Zara Home's Colorful Parrot Bookend and Jungle Paperweight, pictured below. I'm picturing a tropical update for my home office!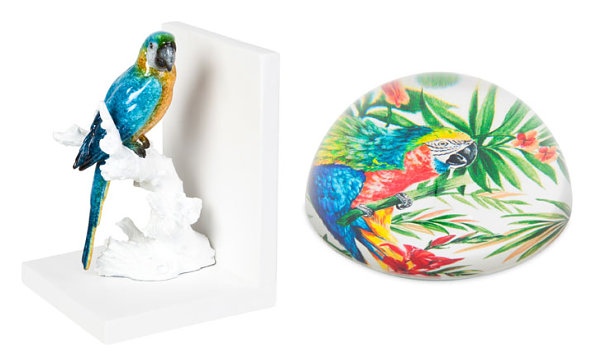 While these avian-themed pillows aren't specifically tropical, the Crewel Parakeet Pillow from West Elm (below, right) would look right at home in a beachy living space or bedroom. This vibrant pillow is embroidered with raised stitches for a textural feel: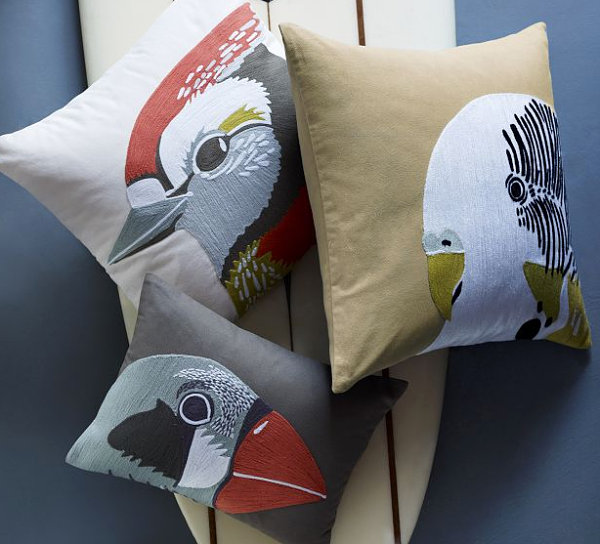 In case you were wondering, flamingos are still alive and well this season, thanks to decor such as the Lemon & Lime Mojito Classic Square Jar Candle from Flamingo Candles. This company offers a vibrant array of candles in a variety of scents and color combinations. Love the logo!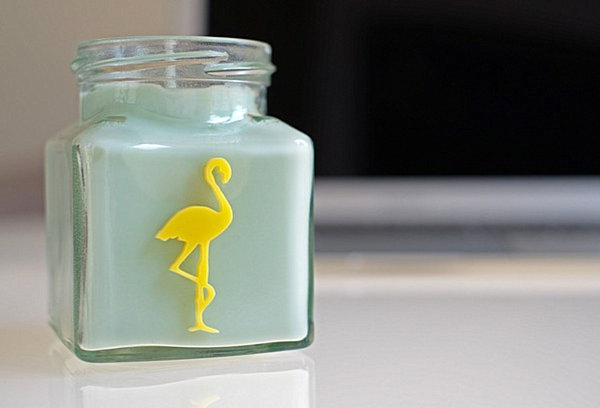 Are you ready to welcome tropical motifs into your home? I'm really tempted to start a collection of ceramic parrots, both vintage and new. What has piqued your interest?