The trend in contemporary interior design is to keep the backdrop of the room as neutral as possible in order to achieve the most striking visual impact. This creates a perfect opportunity for the accent colors to shine through. As a rule, the more neutral the room, the greater the prominence of the accent hues. Located in the historic city of Valencia, Spain, the dashing House V02 showcases this simple design rule with style and panache! Utilizing an unassuming color palette filled with whites and greys, the house exudes a sense of refined charm while featuring accent decor that adds bold pops of color.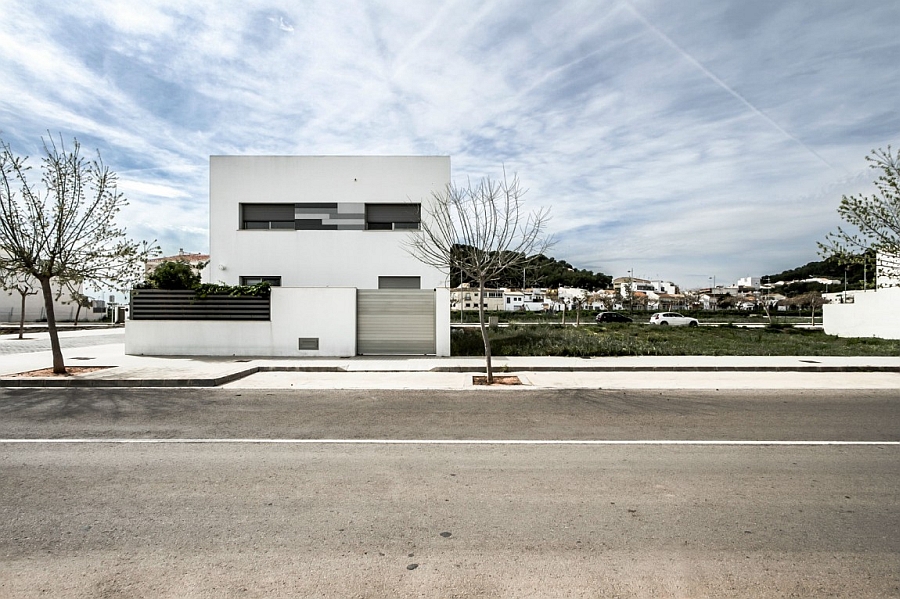 This sleek, sophisticated home was designed by architect Julio Vila Cortell along with studio Viraje Arquitectura, and its urbane contemporary flair is apparent from the get-go. The façade of the stylish home is shaped by clean, well defined straight lines and a pristine white sheen that is noticeable even from a distance. A long, narrow entryway leads to the lower level of the house, which features the living areas in an open floor plan.
The compact living area with a comfy couch and a bright red chair flows into the adjacent dining space. An exquisite kitchen in white and grey lies on the other side of the room and is separated spatially from the dining area using frameless glass doors. Twin Globus chairs in the kitchen add to the tasteful elegance of the setting.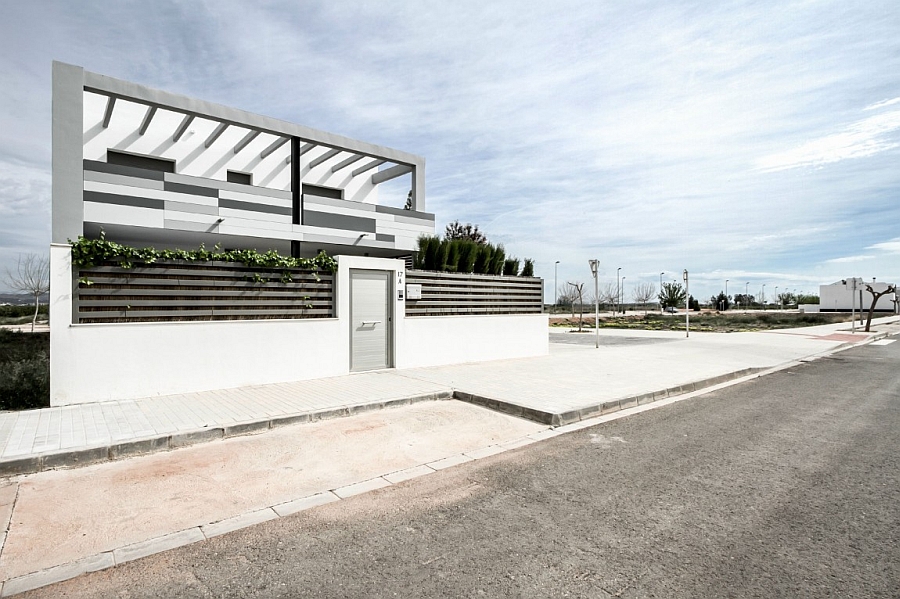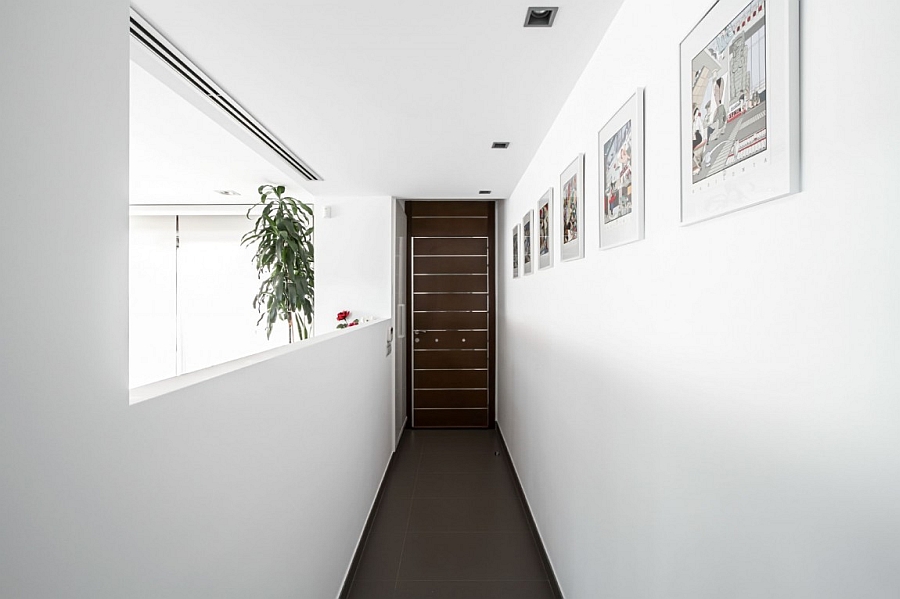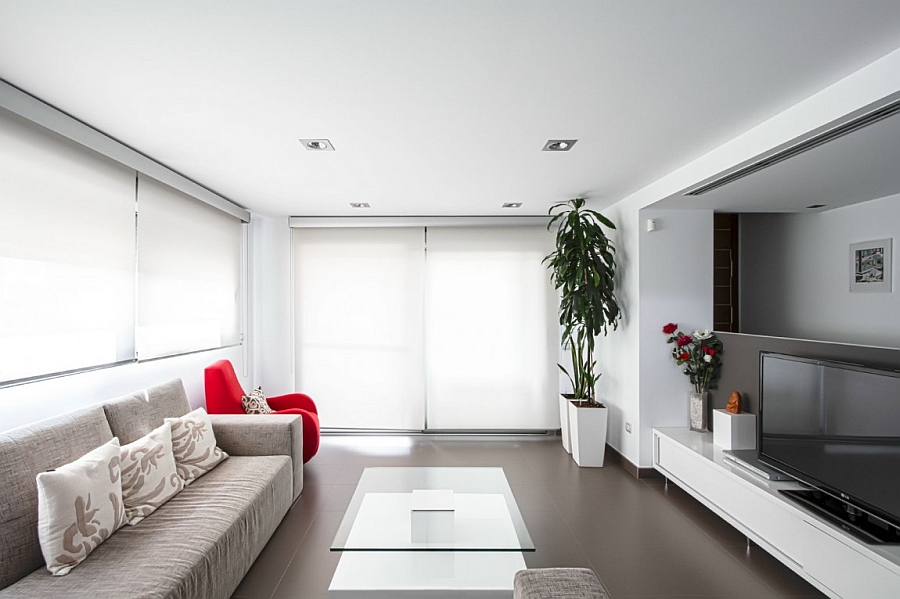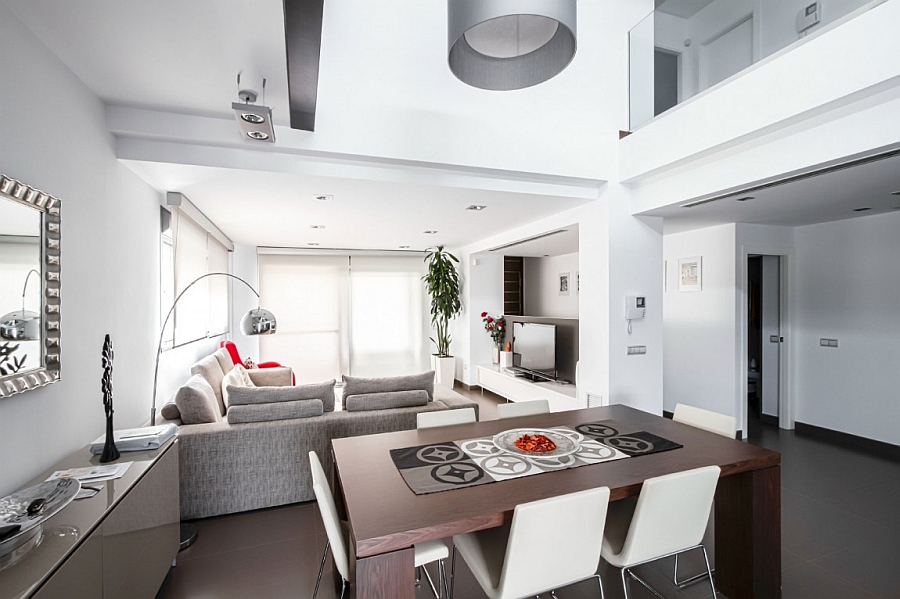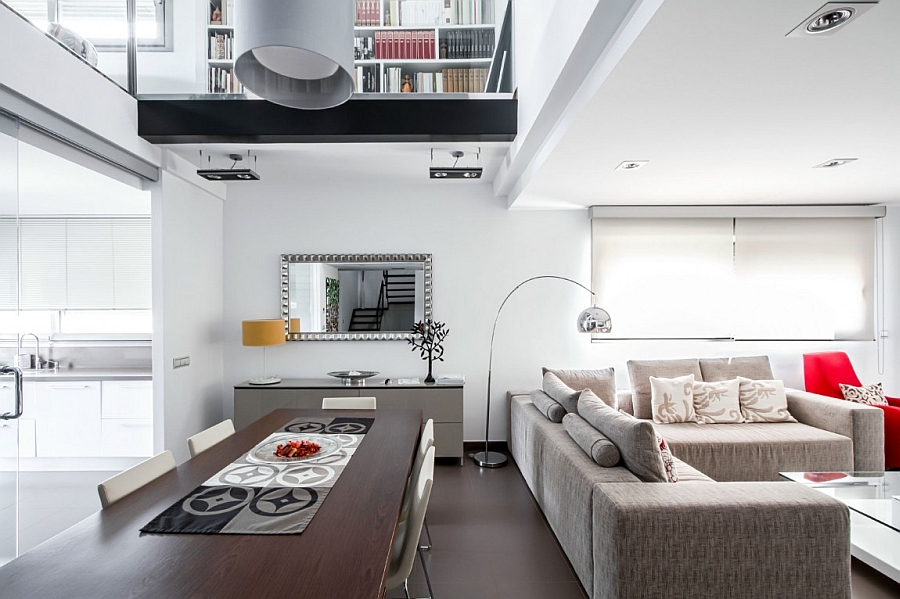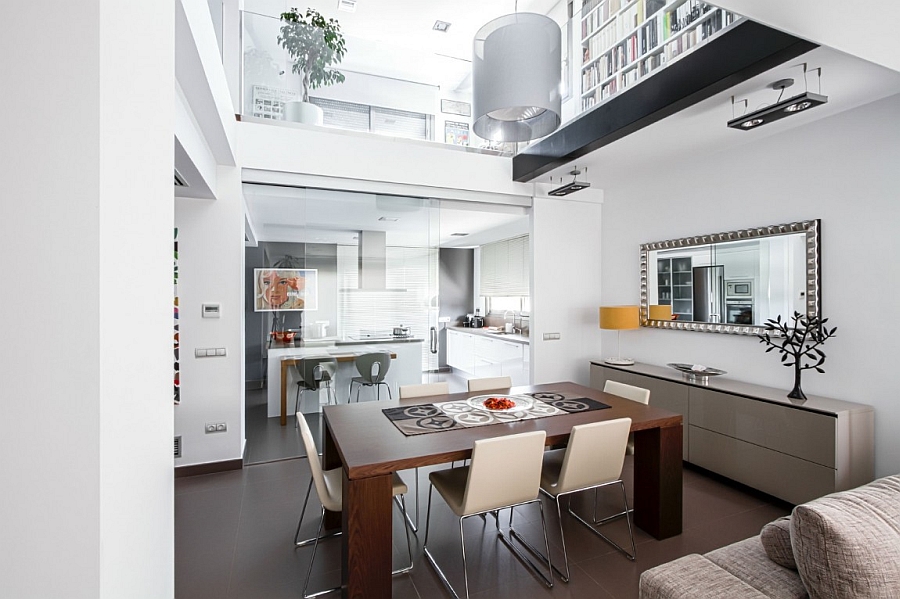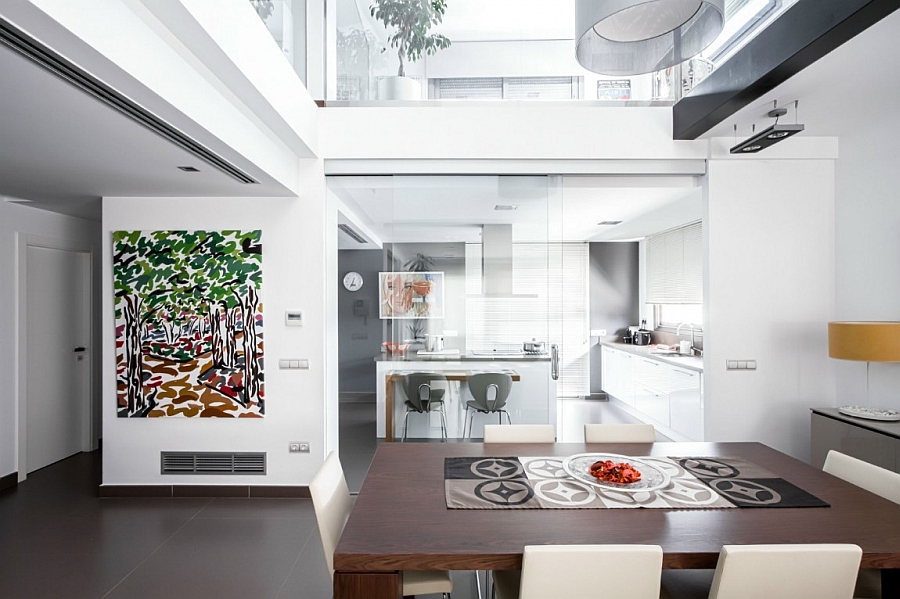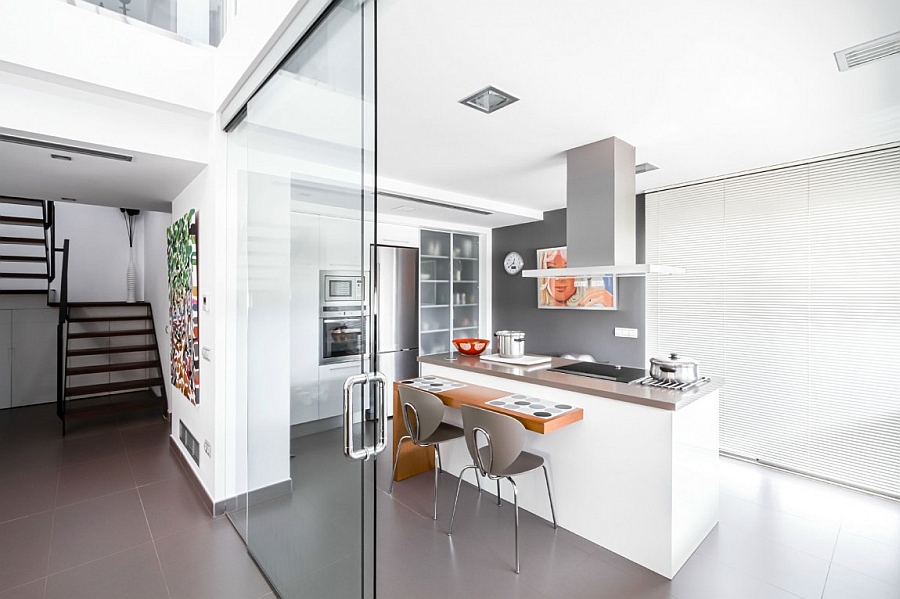 The top level features the private quarters along with a home workplace, while a gorgeous bookshelf is used to further add some color to the interior. Large pendants, bright lamp shades and creative wall art combine to drive away any sense of blandness that might emanate from the extensive use of neutral hues.