Even the grandest of homes often need a bit of a makeover after a decade or two. Designed originally by Amir Farr in 1973, this gorgeous Beverly Hills Mansion oozes the opulence and extravagance that the city of LA is renowned for. But with changing times and altering design trends, it was time to give its spacious interior a whole new sheen. This task fell to Maxime Jacquet, who gave the lavish space and entirely new dynamic with warm, neutral tones, a multitude of textures and striking artwork that makes a daring visual statement.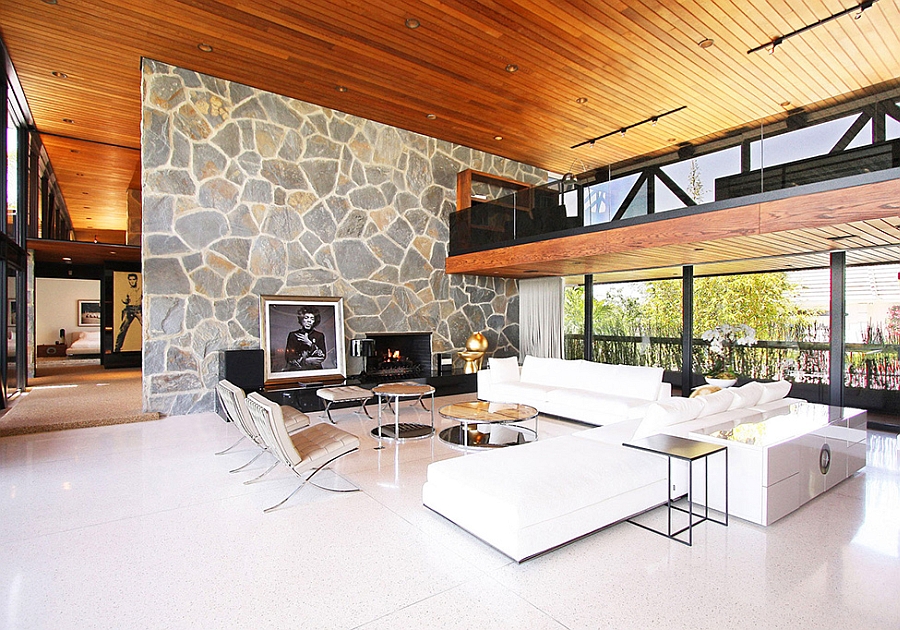 The impressive residence welcomes you with an airy living space that opens up into the lush green courtyard. Large glass walls and doors connect this area with the expansive courtyard that also features a refreshing pool. Offering unabated views of the city lights in the distance, this dreamy spot is filled with comfy decor, along with twin Barcelona chairs that steal the show. A delicate balance between wood, stone and glass and a beautiful mezzanine level capture your attention instantly.
Black and white framed photographs, a giant LOVE sculpture by Robert Indiana in grey and contemporary furnishings grace the adjacent dining area. Pop art additions seem to be an integral part of the design scheme of the house, as they make their imposing presence felt even in the bedrooms and the bathroom.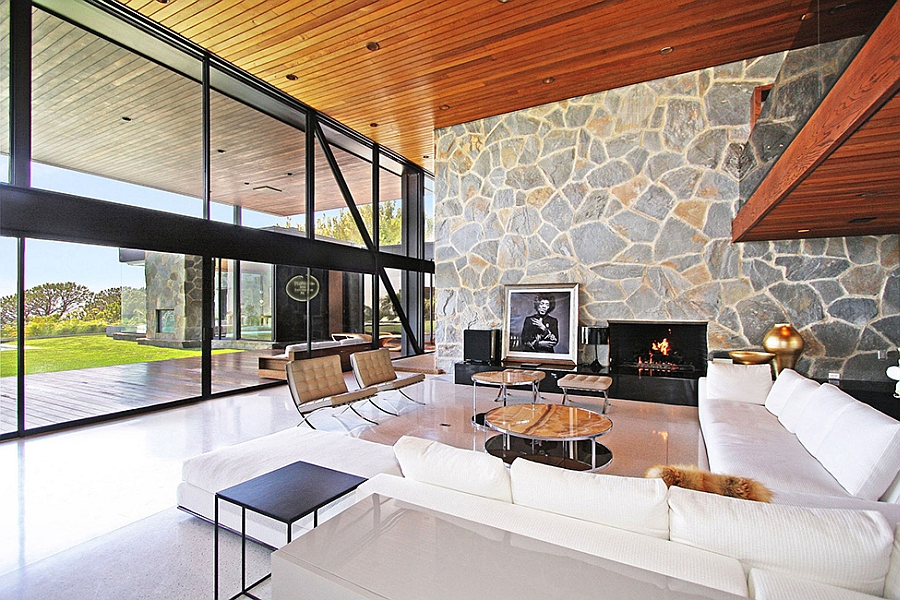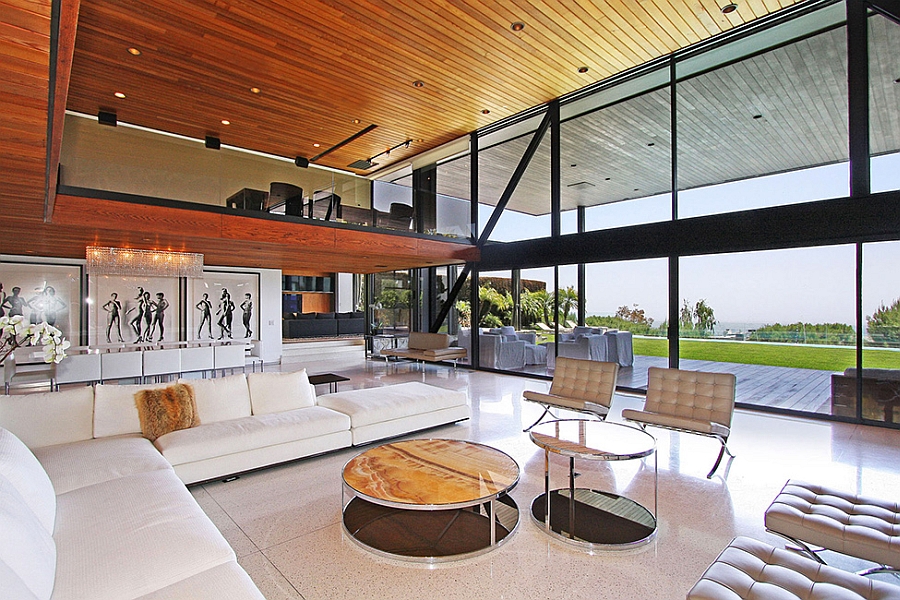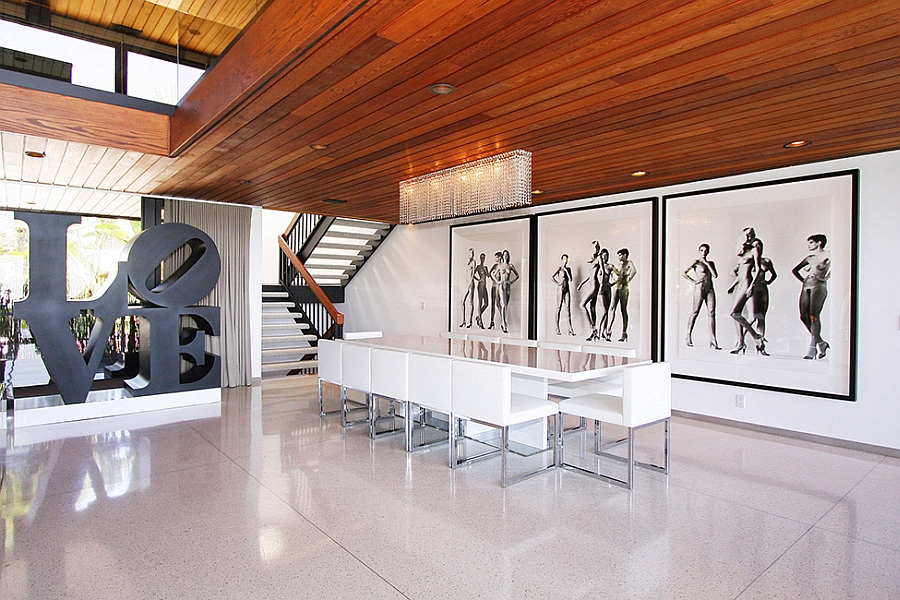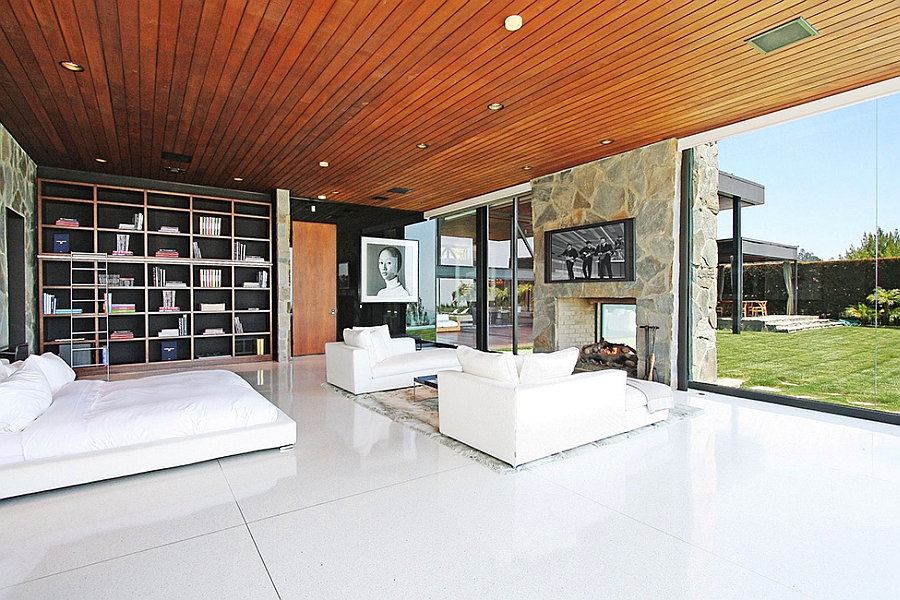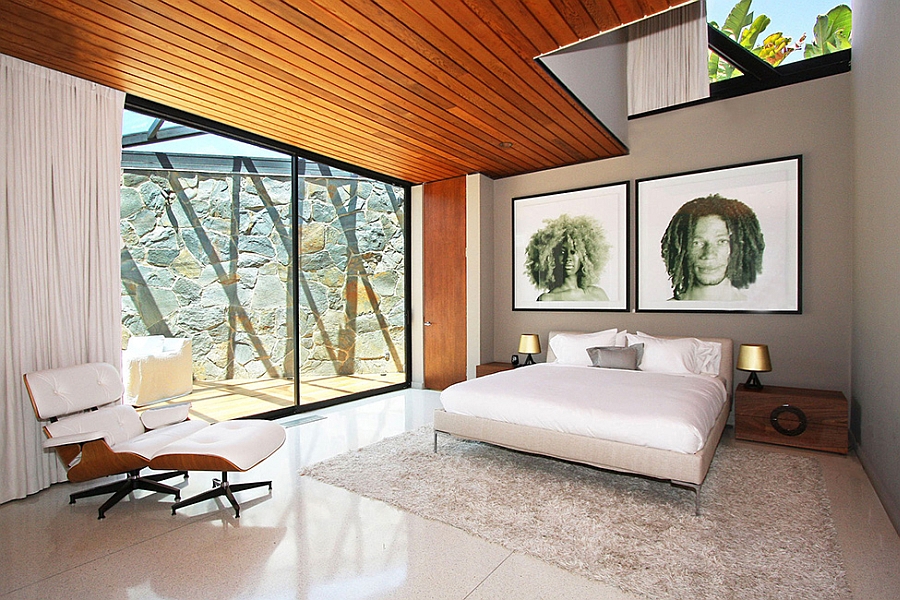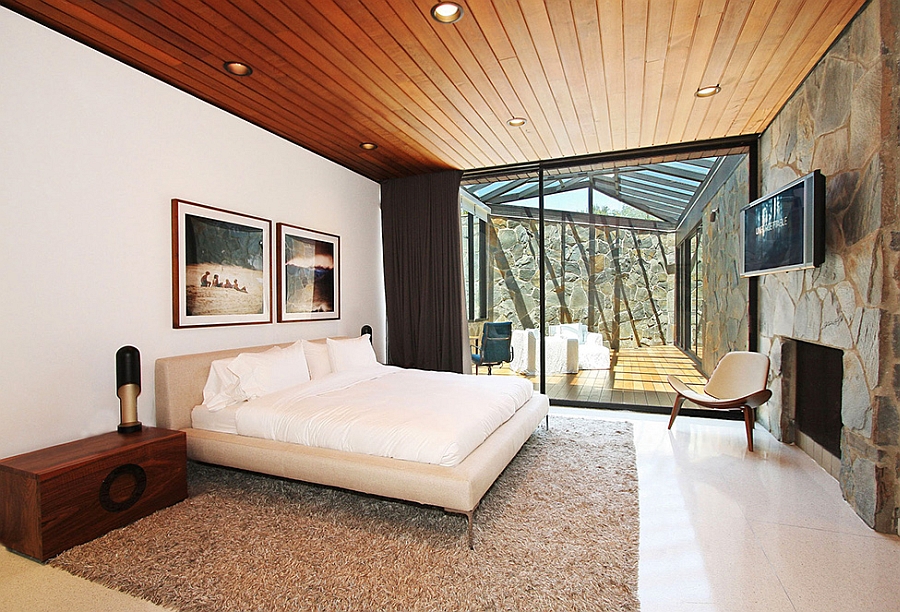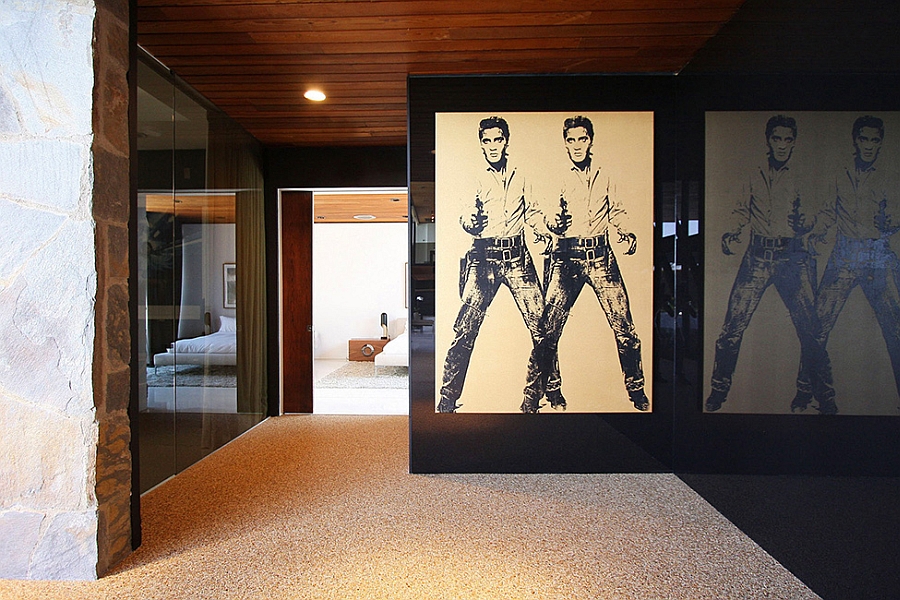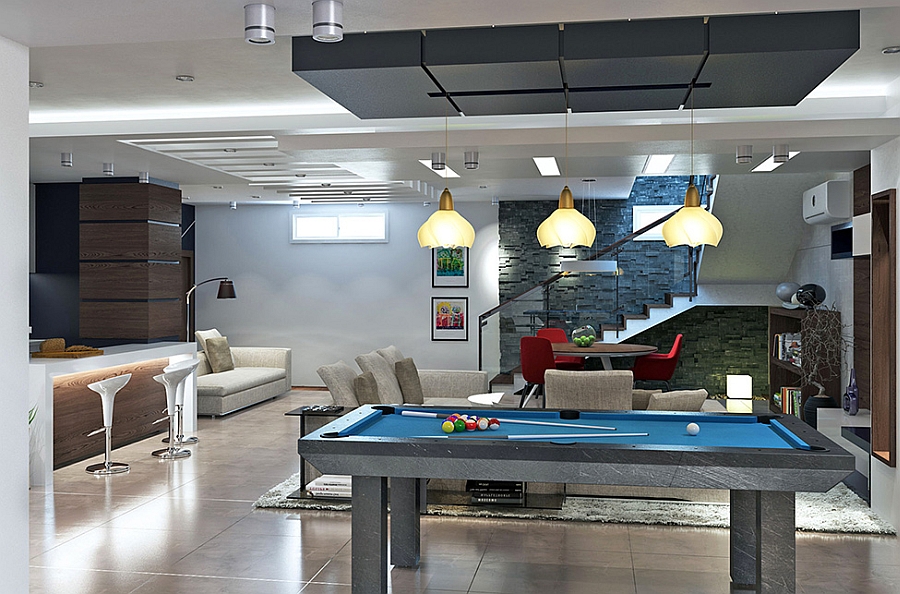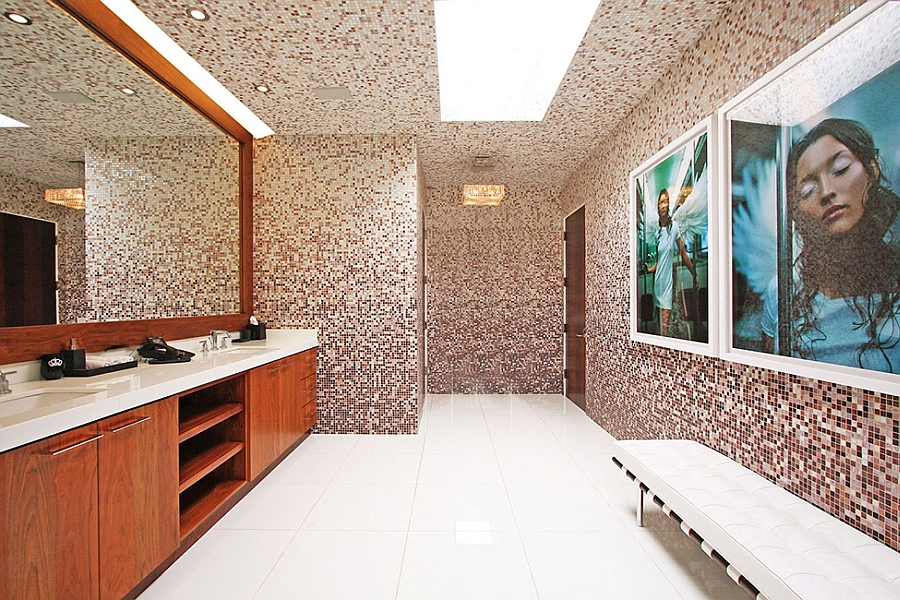 Relaxing bedrooms with the timeless furnishings of Charles and Ray Eames, a serene koi pong with Tom Dixon's copper pendants above and a stunning entertainment room complete with a pool table and a home bar lend modern sophistication to this marvelous mansion. And if you are overwhelmed by all the affluence inside, you can step out and enjoy the expansive wooden deck and the wonderful views it offers after sunset.