The modern urban trend is to make use of every inch of available space, and most homeowners do believe that bigger is indeed better. But the last few days have shown us that all the glitz and glamour cannot match a serene retreat that allows you to once again get in touch with nature's unadulterated goodness. If the Naked House in Ko Samui is all about spectacular views, the Ozone House in the suburbs of Sydney becomes one with the views! Its trendy black exterior allows it to blend effortlessly with the lush green treetops and Sydney's Freshwater neighborhood.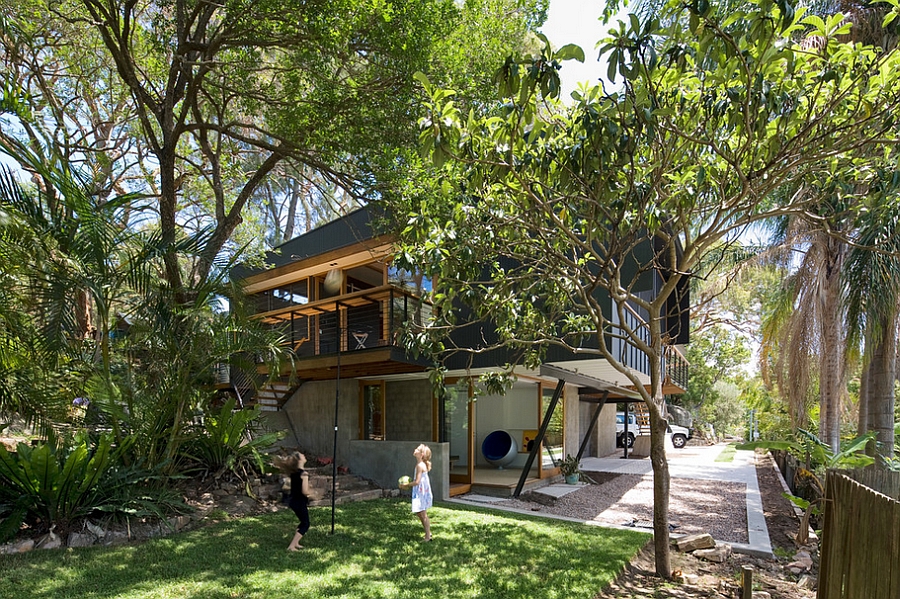 With an unabated view of the majestic valley below, this cool home was once a simple cottage that needed an extension and revamp, thanks to the growing needs of the family. In came architect Matt Elkan, who transformed the space while keeping the cozy cottage style firmly intact. One of the key elements defining the design is the presence of spaces that encourage family activity and constant interaction with nature. A separate television room with movable timber screens in the living area ensures that the kids' focus is largely kept away from television.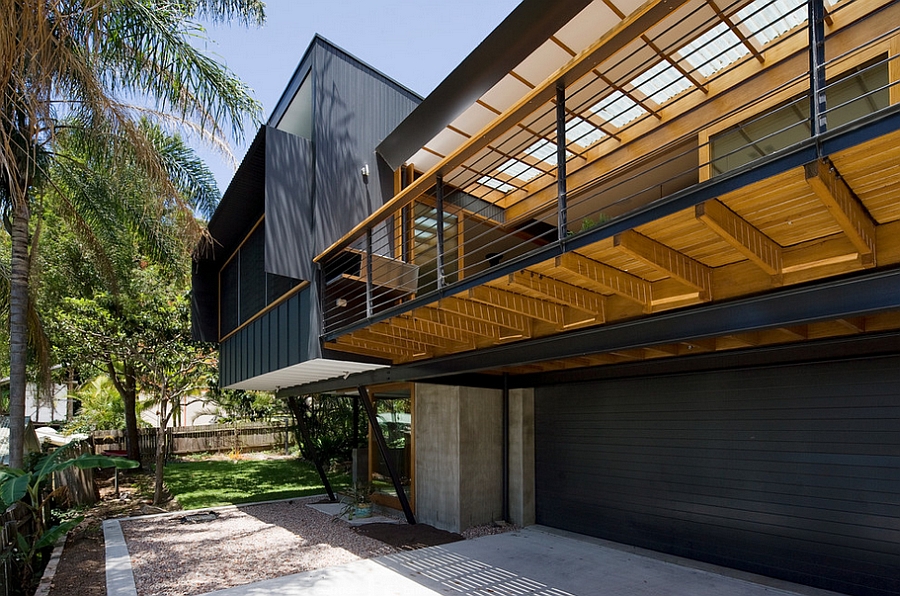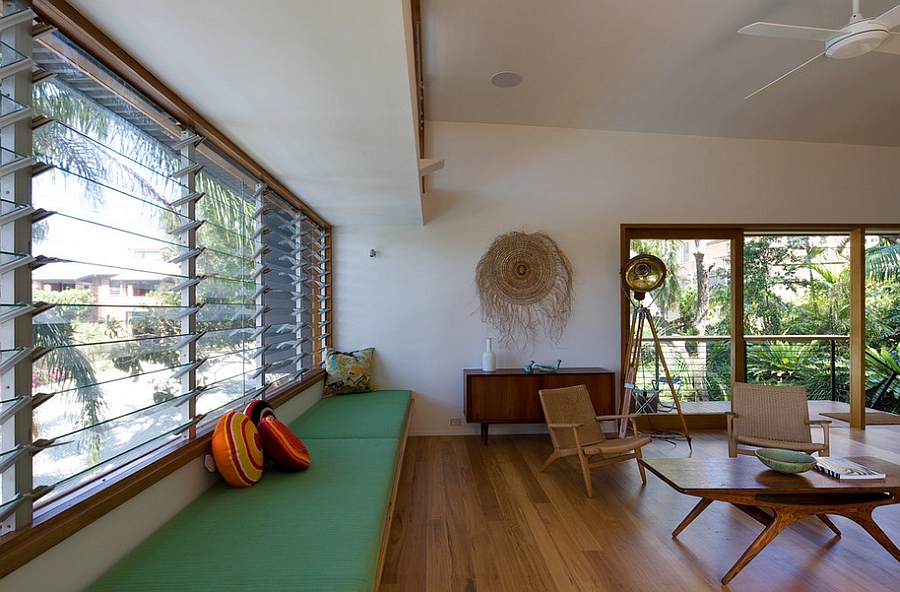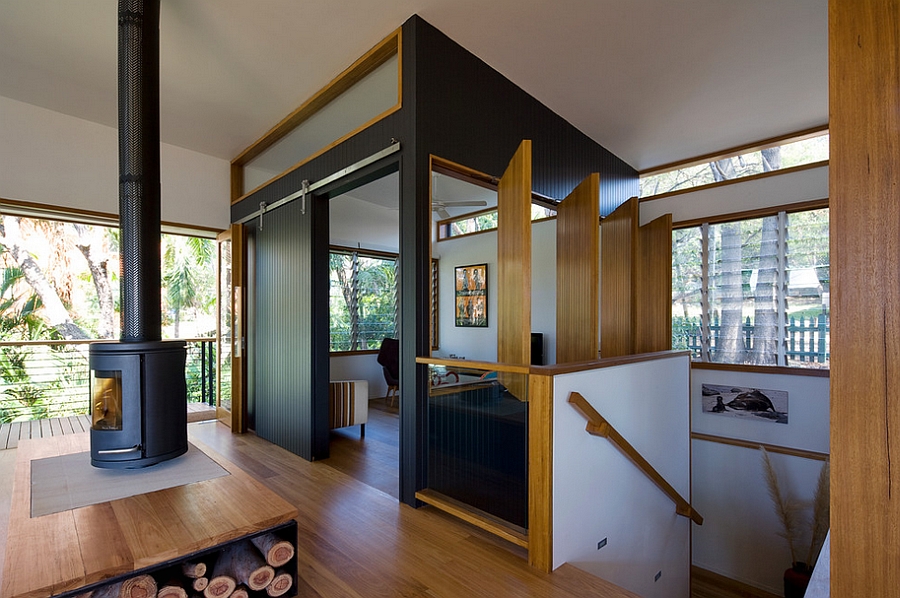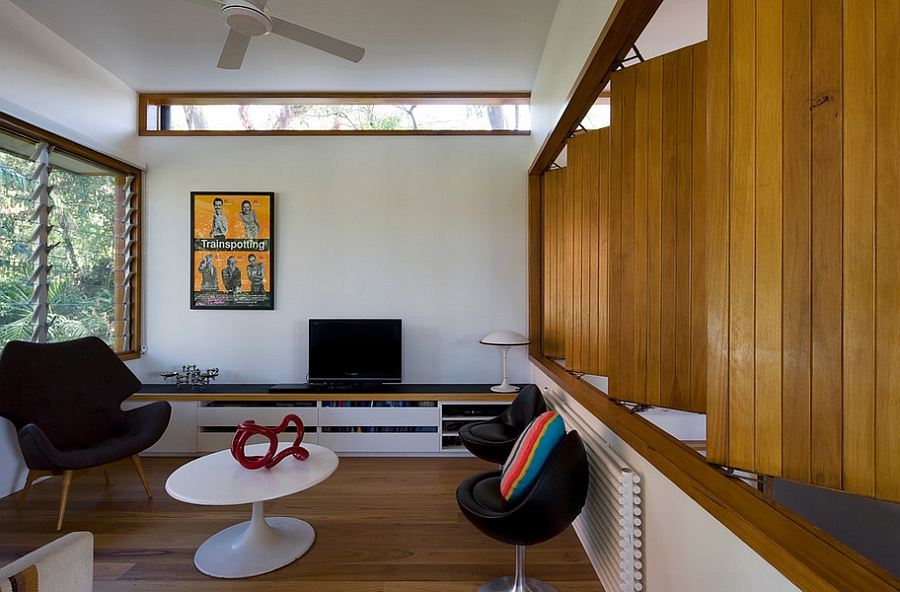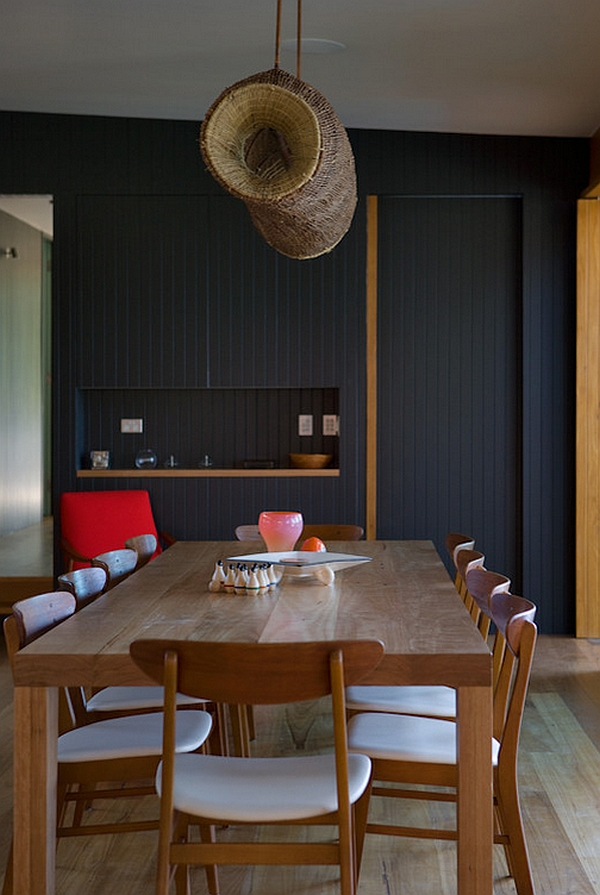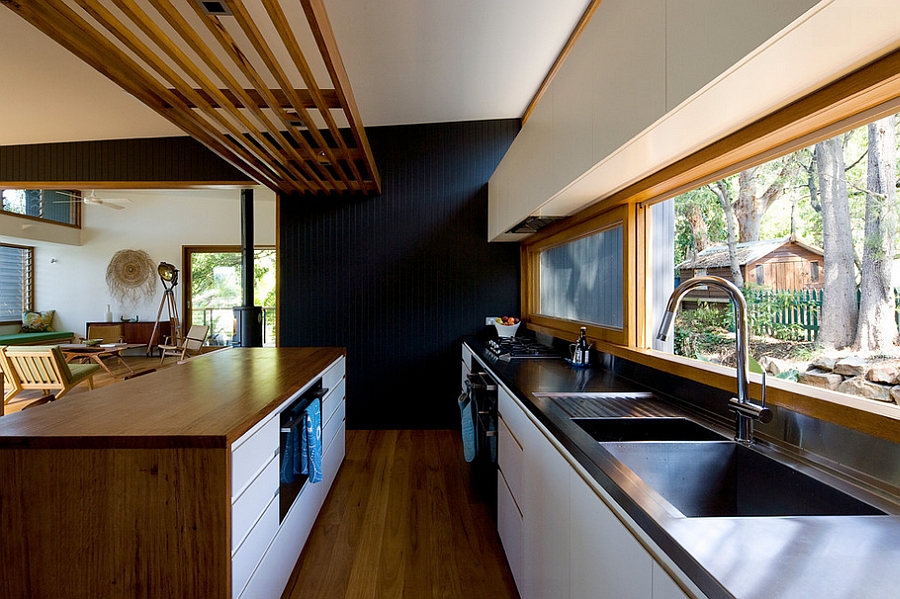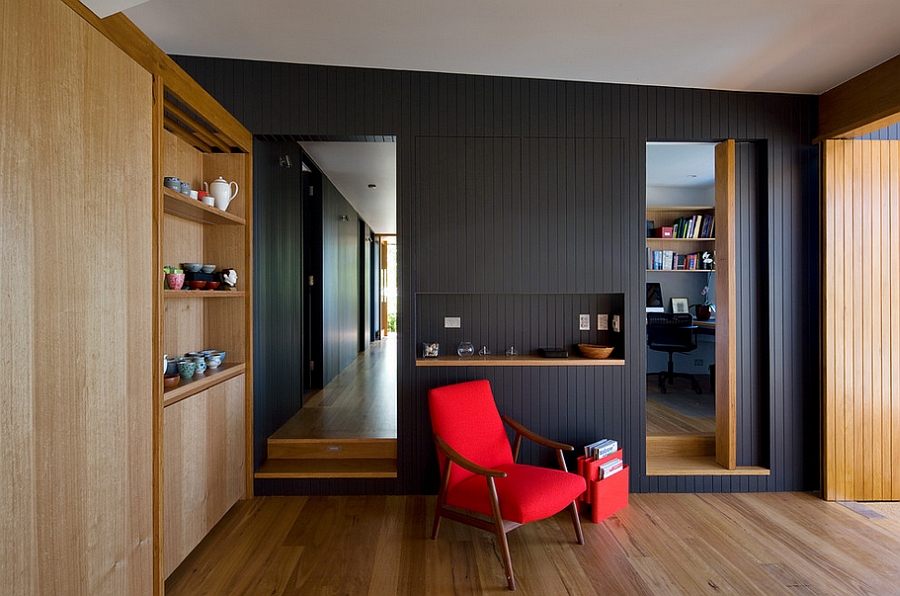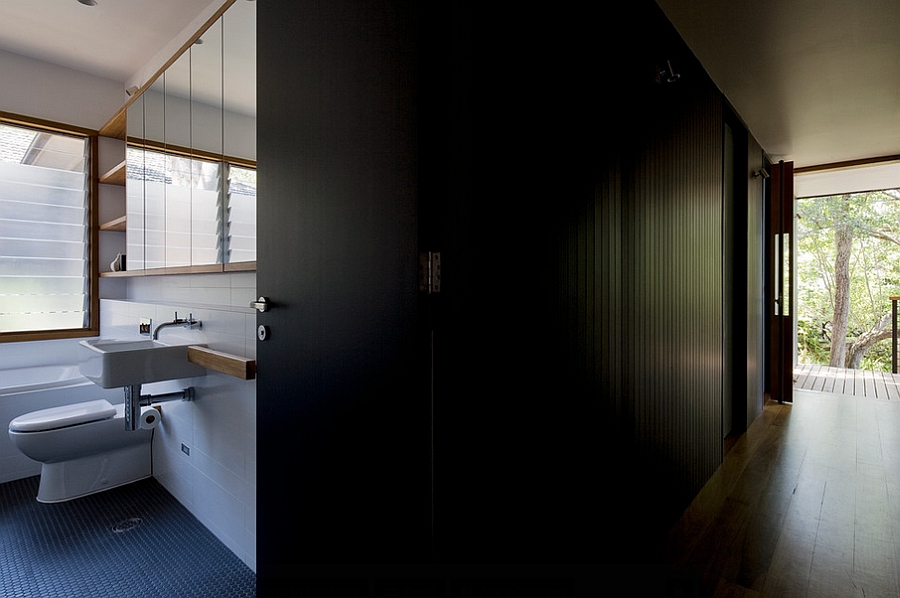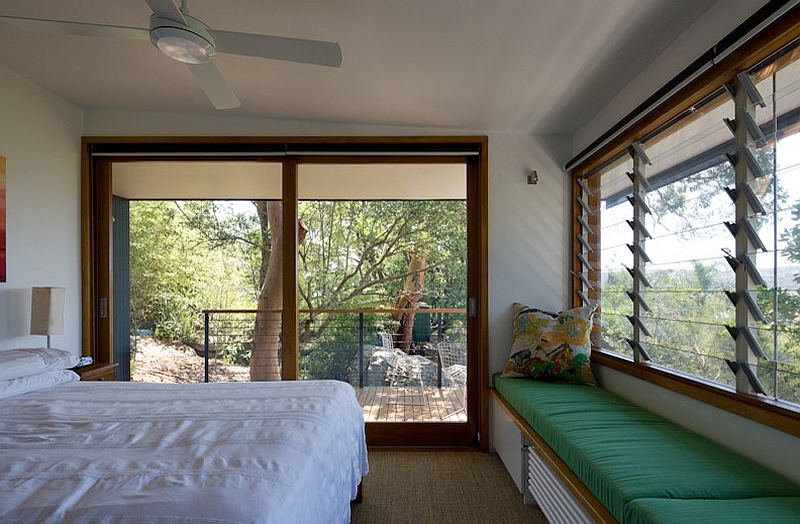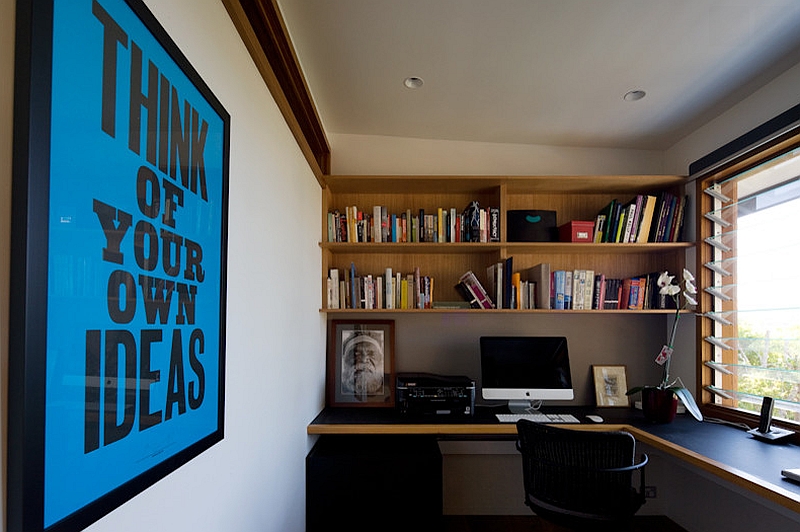 An open living area with a spacious dining room to entertain guests and a lovely kitchen with ample ventilation defines the house. A simple study that is partially connected with the living room, three bedrooms with large glass windows to offer unobstructed views and three contemporary baths complete the house. Despite the presence of ample space, the homeowners wanted a residence that was unassuming, organic and in tune with the scenic backdrop. Rainwater harvesting systems and the use of materials from the existing house (as much as possible) give it a green tinge.
Incorporating passive cooling techniques and blurring the lines between the indoors and the exterior, the house actually encourages its residents to spend as much time away from the hustle and bustle of modern life as possible. With understated class, frugality and eco-sensibility the Ozone House truly stands out from the pack!