It was just a couple of weeks ago that we featured the audacious and exciting Souldern Road Project that showcased a grand extension for a classic Victorian house. It seems the folks from DOS Architects are pretty fond of giant glass boxes, as they have come up with another cool project that features a similar style residence. Little Venice is a refreshingly charming English home that moves away from the mundane. Showcasing a cool contemporary extension that connects its modern kitchen with the smart backyard, the ingenious London house is filled with plenty of color!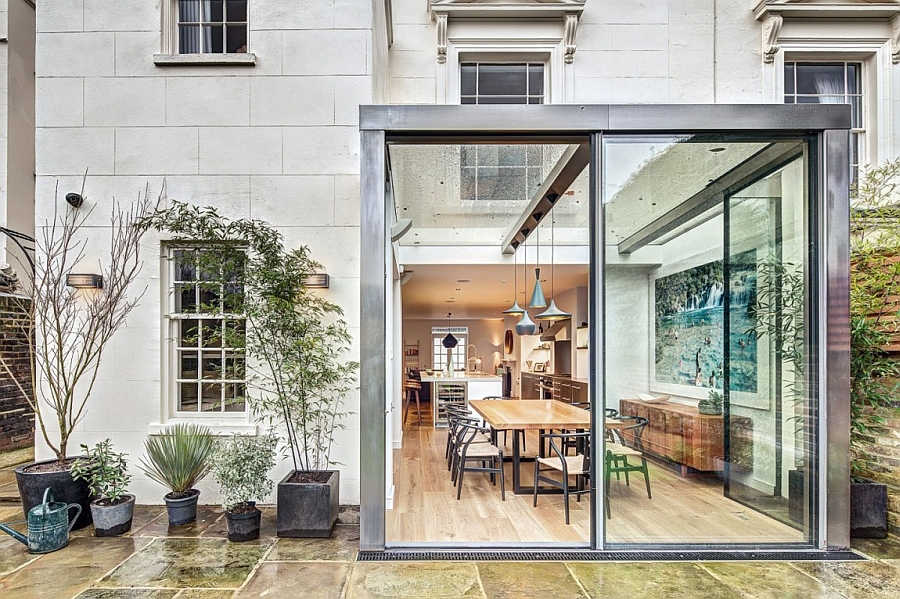 The snazzy glass box utilized to add additional living space to the existing residence allows the homeowners to enjoy the many sights and sounds outside in an unabated fashion. A smart dining room occupies this area and is filled with decor that will instantly impress any design aficionado. Apart from the lovely wooden dining table, the presence of the sculptural Wishbone chairs lends a Mid-Century Modern vibe to the setting. Add to it the charming Tom Dixon pendants that are hung from a steel beam above and you truly have a beautifully curated dining space.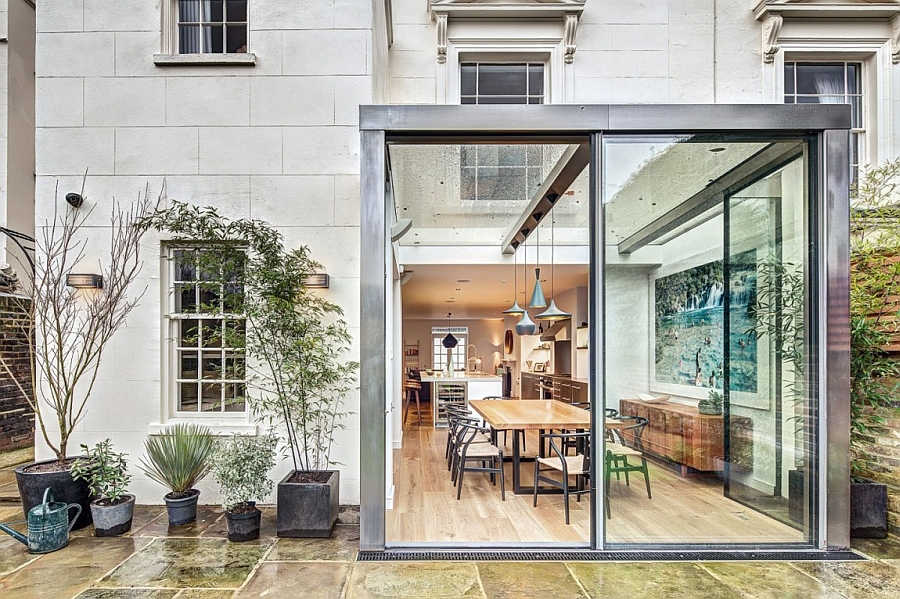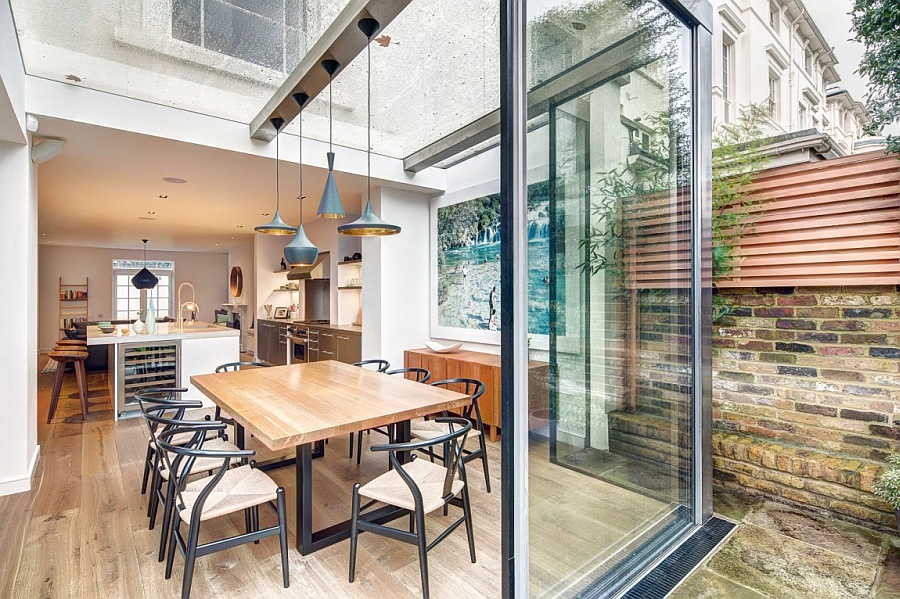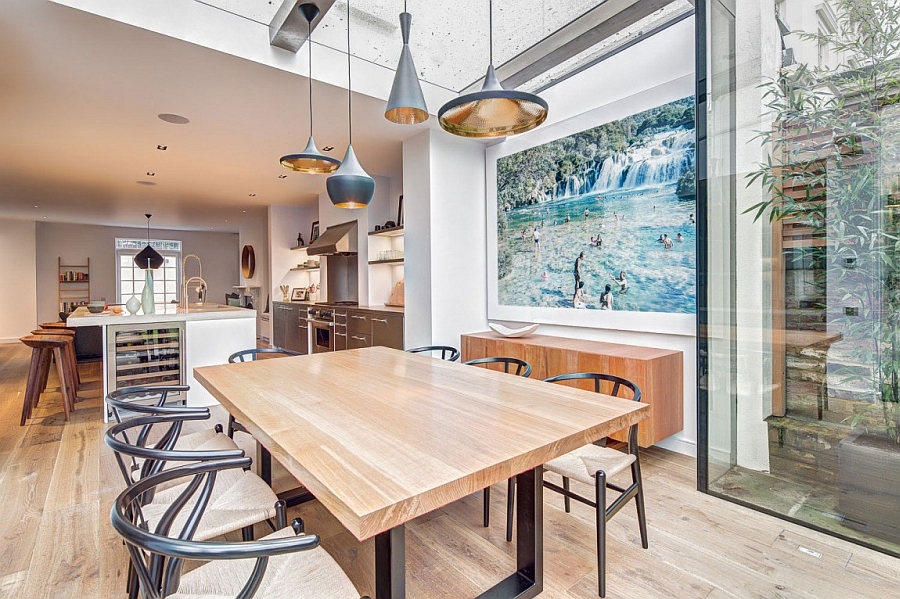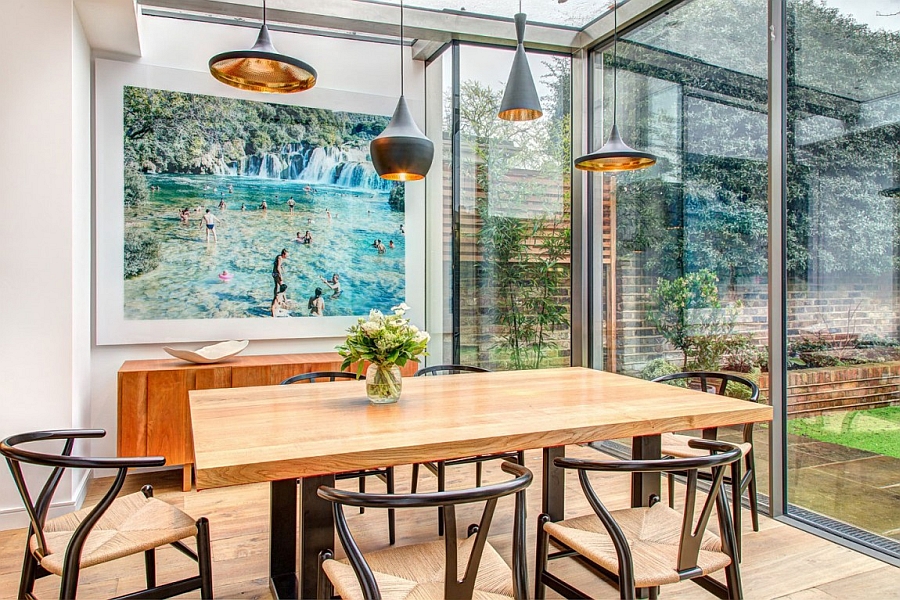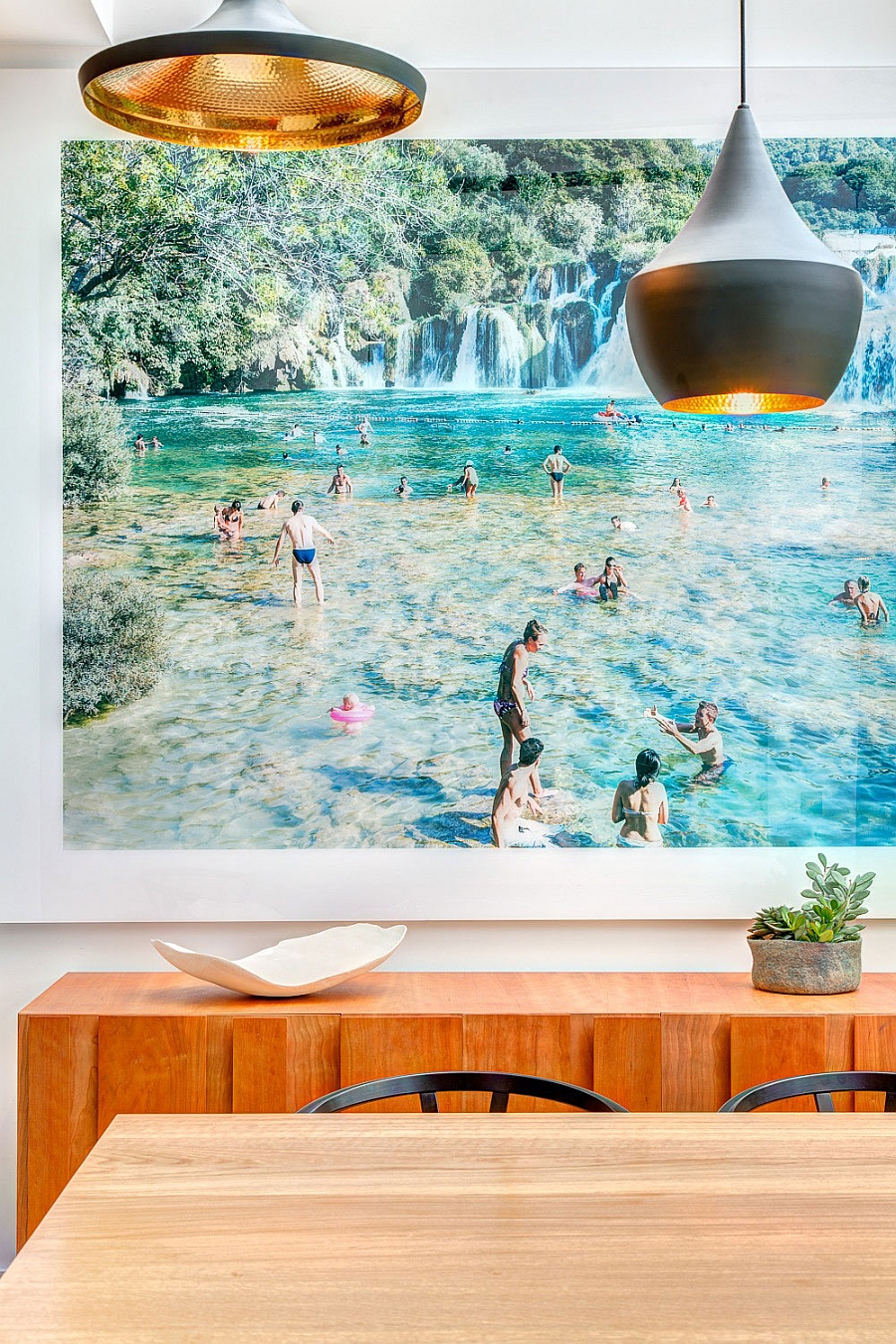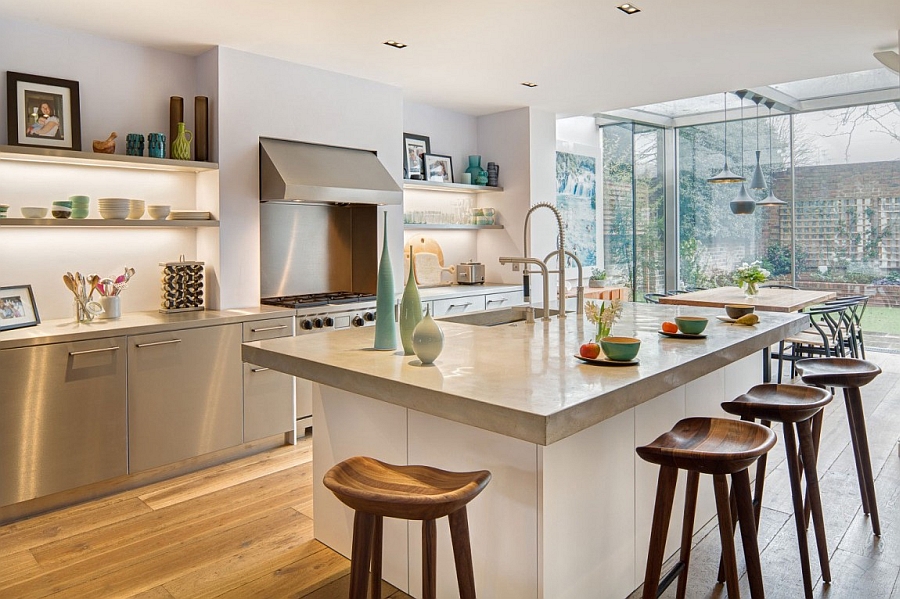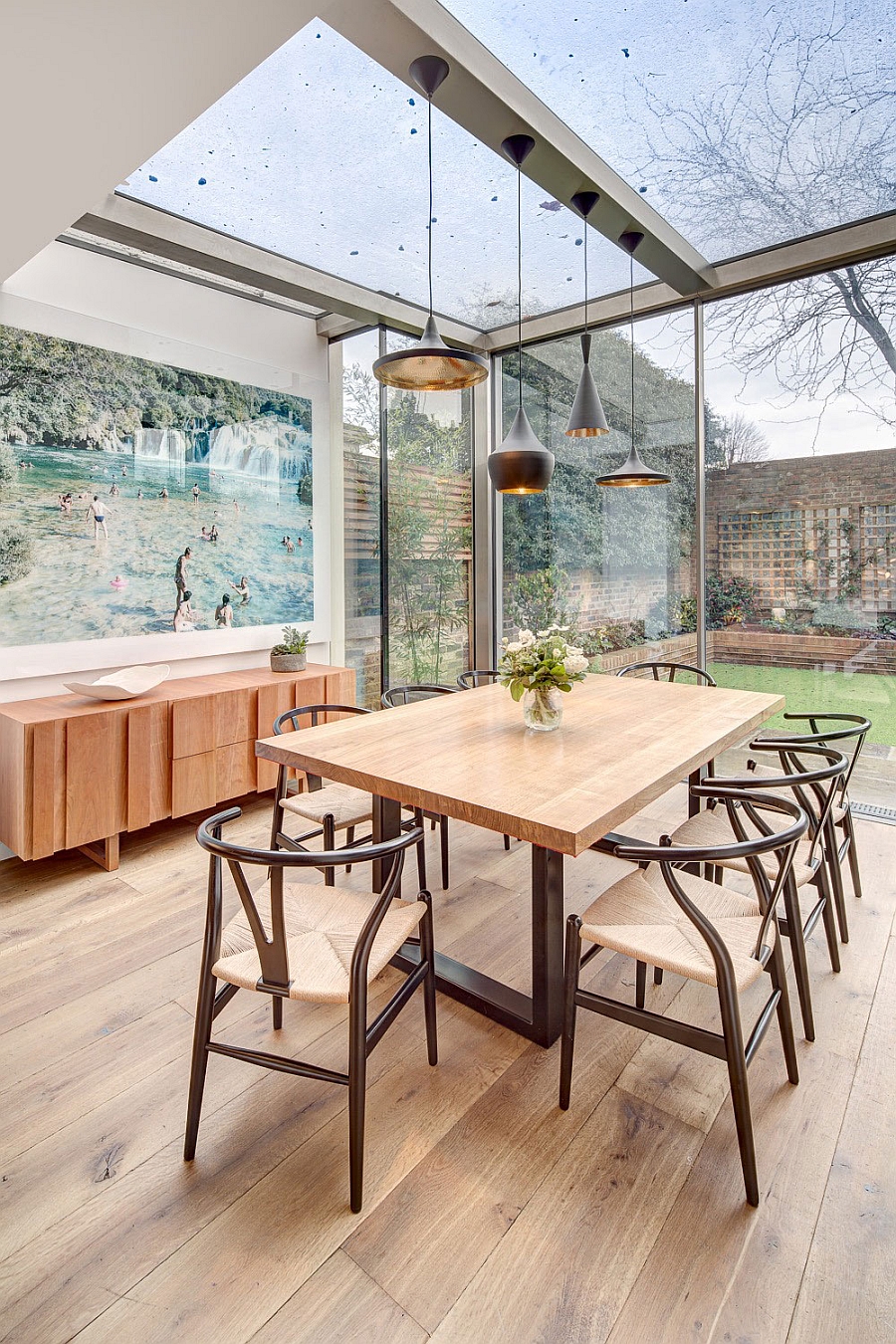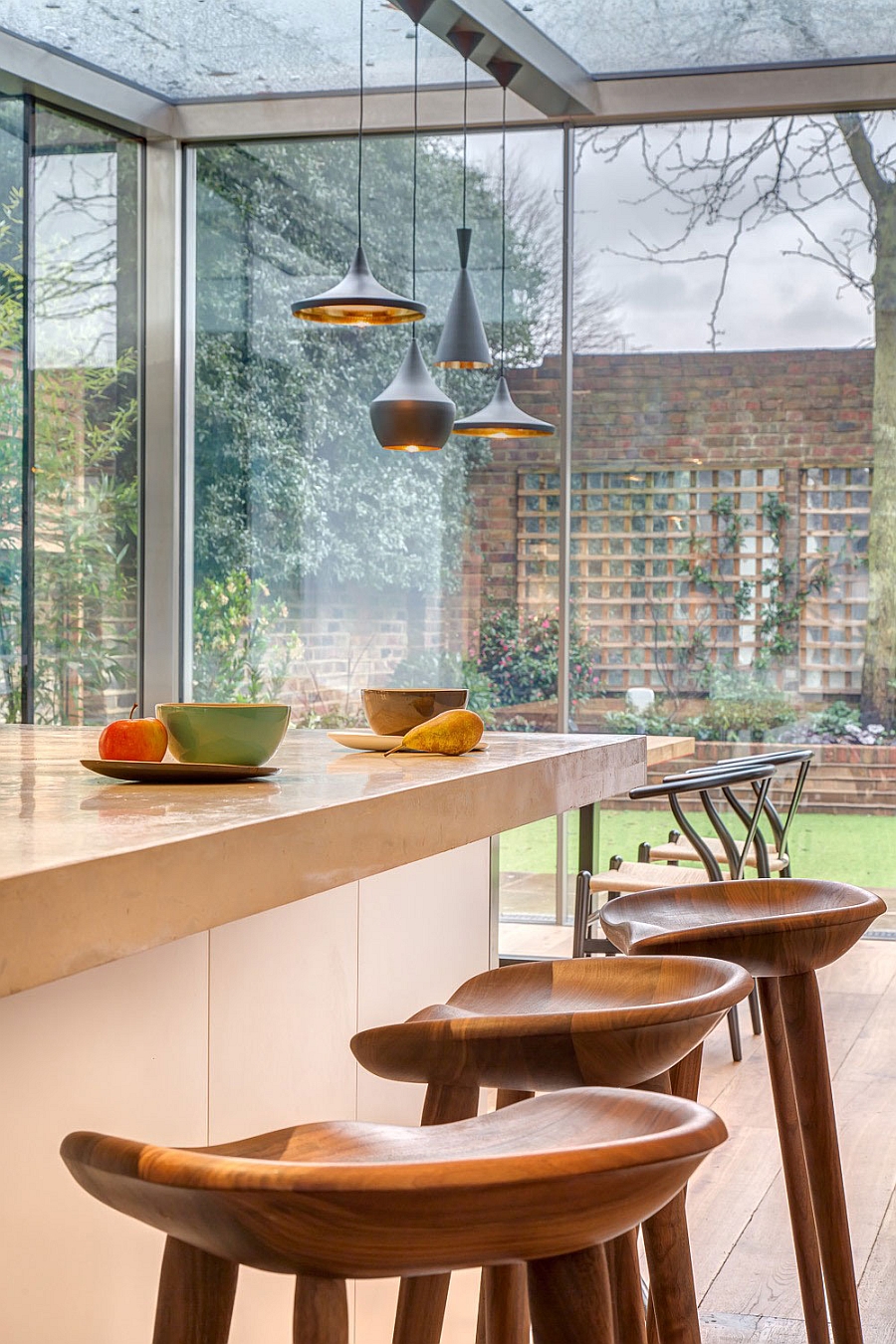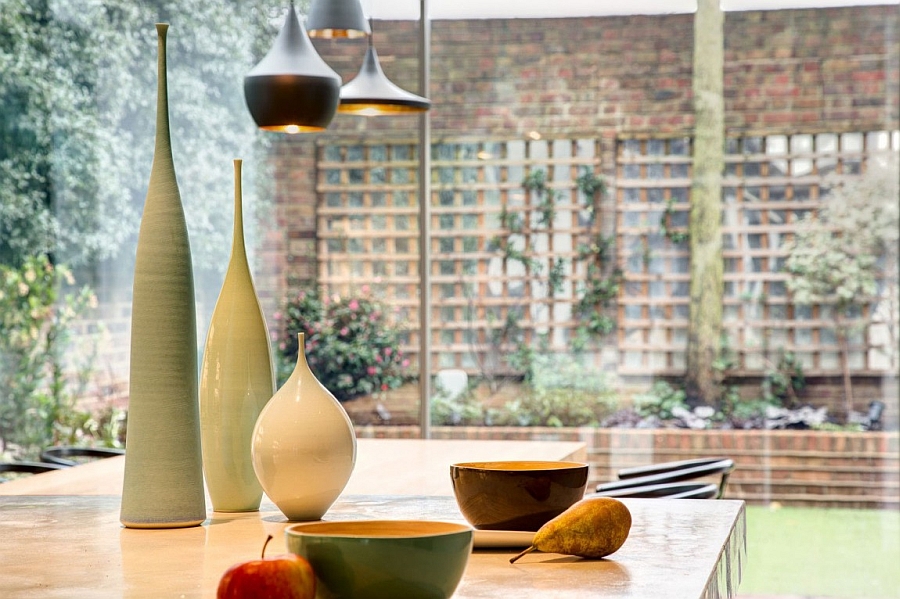 But the Little Venice Project holds more delightful surprises beyond the obvious extension and the dining area. Tucked behind the dining room is a modern kitchen in white and cream. The living room, bedroom, home office and kids' room follow a similar soft color scheme. Yet bright pops of orange, turquoise, blue, yellow and green enliven each room in a breezy and pleasant fashion. Plush decor and the Dixon pendants are a staple in every room, as the entire house seems to exude an understated coastal style.