The spring collections have been in stores for months now, and for many major retailers, the summer collections have already arrived–it's a great time of the year to reflect on the top trends of 2014. Today's post is dedicated to three popular fabric patterns that are modern, eye-catching and cutting edge. Check out the prints that follow and see what captures your attention. We think you'll agree that this season it's all about geometry!
The Diamond
We all know that geometric design is one of today's top trends, especially when triangle motifs are involved. However, triangle patterns have evolved over time to incorporate larger forms, created when triangular shapes merge and blend. What do you get when you stack two triangles–one on top of the other? A diamond! This Triangle Haze 18″ Pillow from CB2 features both triangles and diamonds. What you see all depends on how you look at it…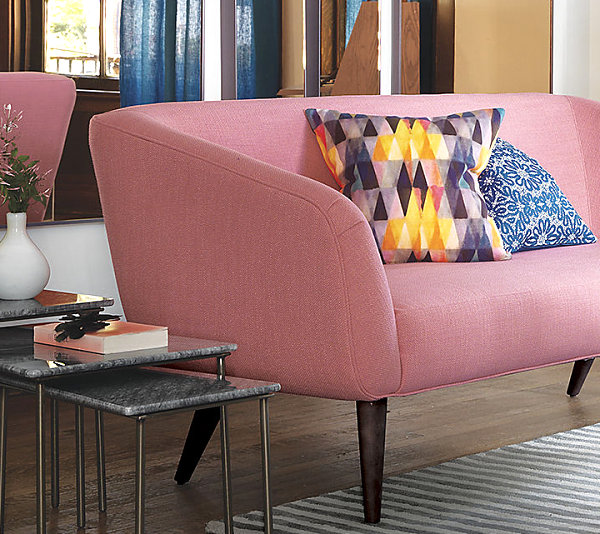 These Metallic Diamond Pillow Covers from West Elm are some of the modern retailer's most fetching new finds. The blend of natural linen and shiny forms is enticing, especially since the pillow covers feature a pattern based on the artwork of renowned British designer Sarah Campbell. So glam!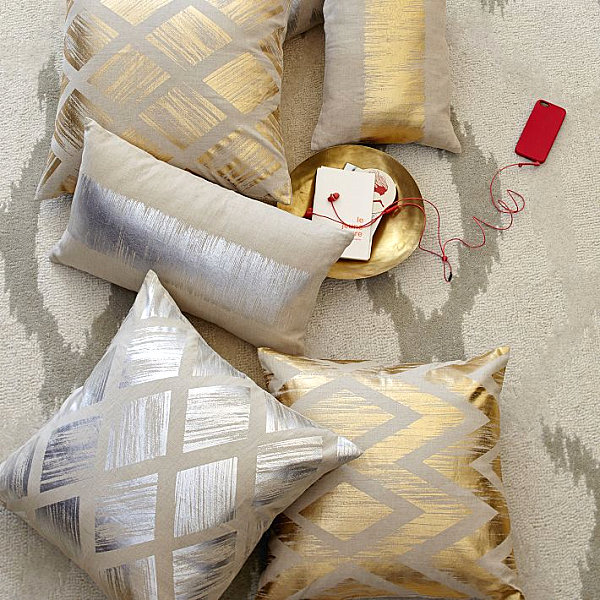 Once again we have an interplay of triangles and diamonds with the Mountain Lake Cushion from Ferm Living. Two reasons to love this pattern: the striking colors and the fact that the design is hand printed.
The diamond-studded fun has even reached the realm of rugs, thanks to designs such as the Marque Chindi Rug from CB2. A blend of geometric diamonds and freeform bands, this item can blend with a variety of styles, from the earthy and tribal to the contemporary and trendy.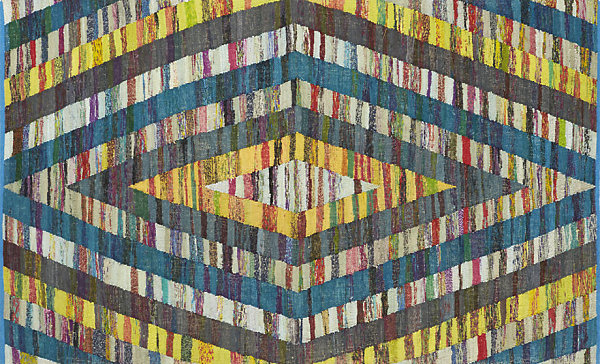 The Plus Sign
Next up: the plus sign. It's hard to put our finger on exactly why this design is becoming increasingly popular, but there's something modern, symbol-based and "pop art" about the plus pattern, also known as the cross pattern. Below we see the Bisect 16″ Pillow from CB2, embellished with hints of bright green for some playful variety.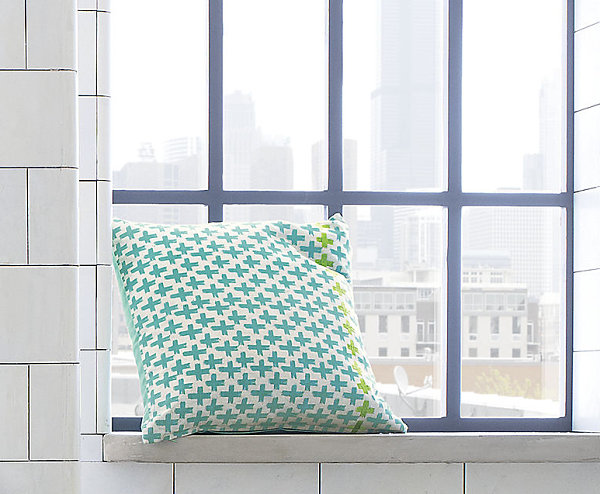 There's nothing light bright red forms against a white background! This Red Cross Pillow from Etsy shop Classic By Nature features a hand-printed design created by a wood block printing technique, which results in a stylishly uneven texture.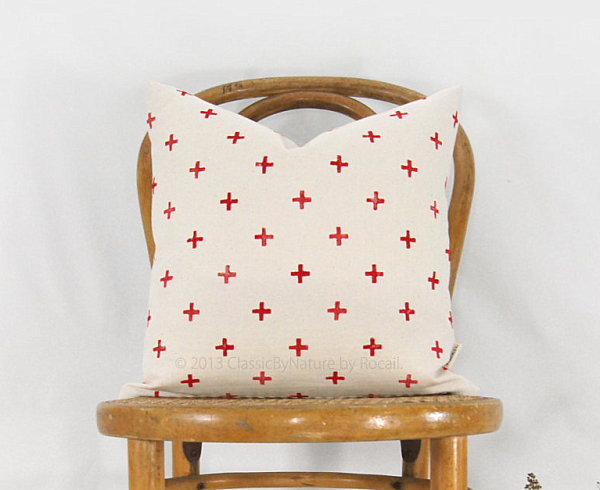 Sometimes less is more. This Reversible Black and Natural Cross Pop Throw Pillow from Jonathan Adler features one black cross against a white background. The wool pillow has a '60s pop vibe that is also very of-the-moment: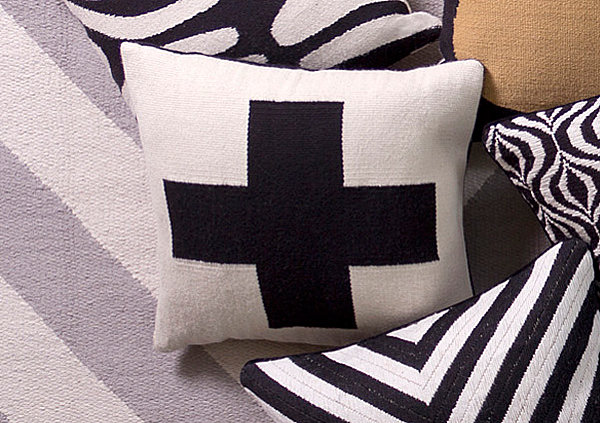 Jonathan Adler is no stranger to plus sign popularity. For years he's embedded this symbol in one of his most popular geometric patterns. Below we see the designer's Striped Richard Nixon Alpaca Throw , which blends the plus print with a blue-and-white stripe motif.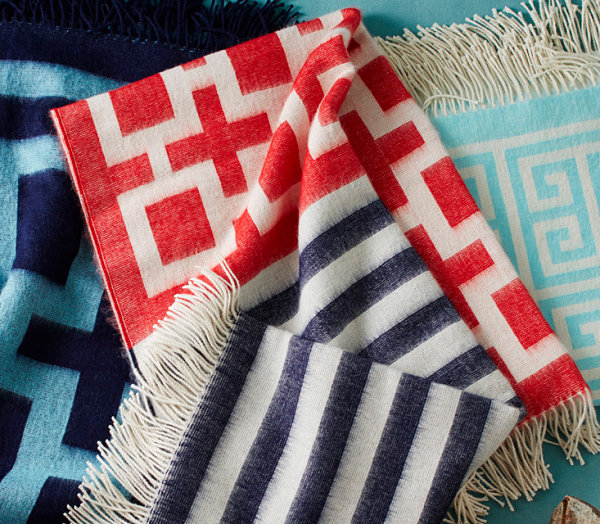 The Semi-Circle
Some call it a half moon. Others call it a semi-circle. Or even a crescent. However you look at it, our last featured motif features a circle cut in half, and it takes center stage on the Half Moon Throw Pillow from Etsy shop K. Lewis Art + Illustration. A crisp yet whimsical blue-on-white design is fabric pattern perfection: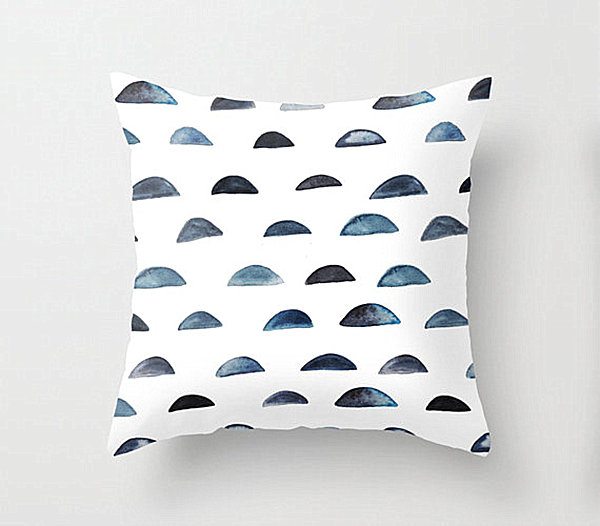 The Outdoor Wood Grain Crescent Pillow from West Elm combines shades of orange with a warm gray tone in a design inspired by Mid-century patterns. These weather-resistant items are perfect for outdoor seating.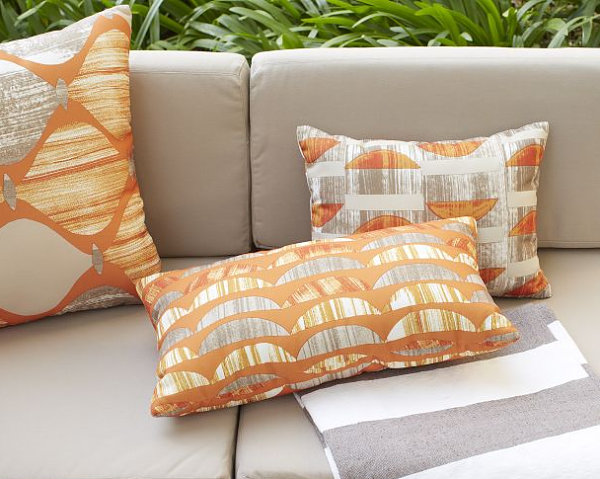 Bring on the semicircles, and stack them with pride! This Black Semicircle Cushion from ferm LIVING celebrates the power of numbers, as well as the power of geometric forms. Not to mention, the black-on-white color palette is sure to get noticed.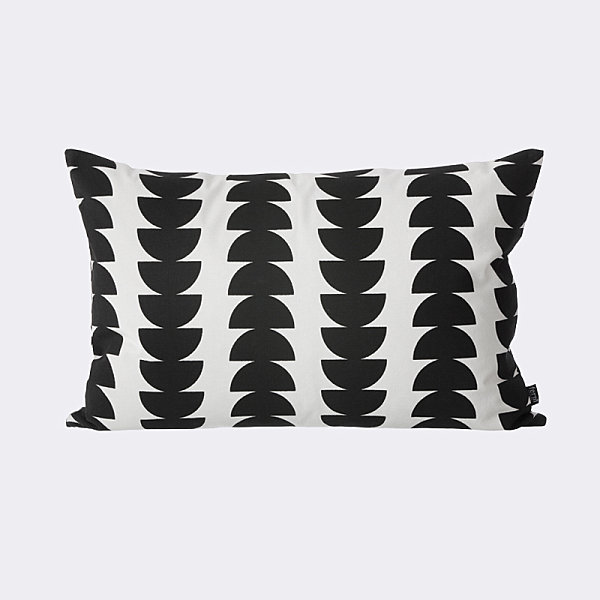 Semicircles are all over this season's finds from ferm LIVING, such as the Inka Cushion, shown in grey below (the pillow on the far right). Note how the half circles combine with other forms such as triangles for a geometric design that's as memorable as it is unique!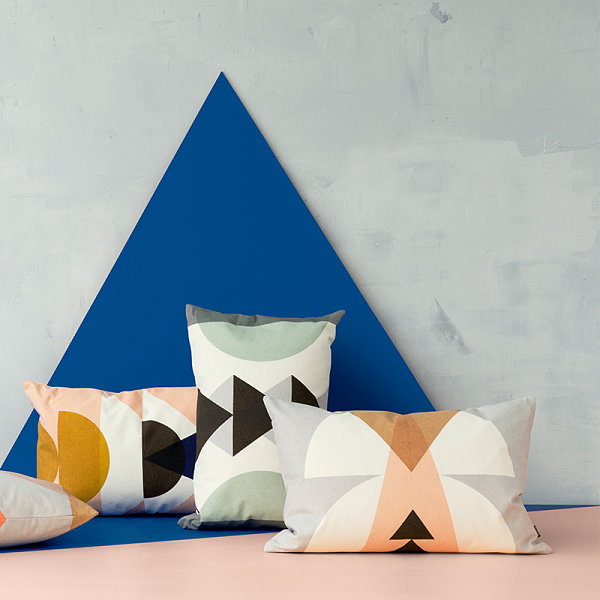 It's been fun to watch today's featured patterns evolve over time. For example, the diamond pattern is often created by a combination of triangles, which have grown increasingly popular in the realm of design. The semicircle is a sharper version of popular patterns such as the scallop. Any ideas about what's next in the world of fabric patterns? Share your thoughts below…