We at Decoist absolutely adore tiny home ideas that aim at offering an affordable and sustainable housing solution to everyone. Designed and delivered to pretty much any site of your choice in North America, the ESCAPE is a wonderful mobile home that is technically dubbed as an RV! Yup, say goodbye to headlights and exhaust. ESCAPE is only a 'Recreational Vehicle' in the legal sense of the word. While that might vary depending on the state you live in, the idea behind calling it a Park Model RV is to ensure that you will not have to pay all those hefty house taxes and get a multitude of permissions!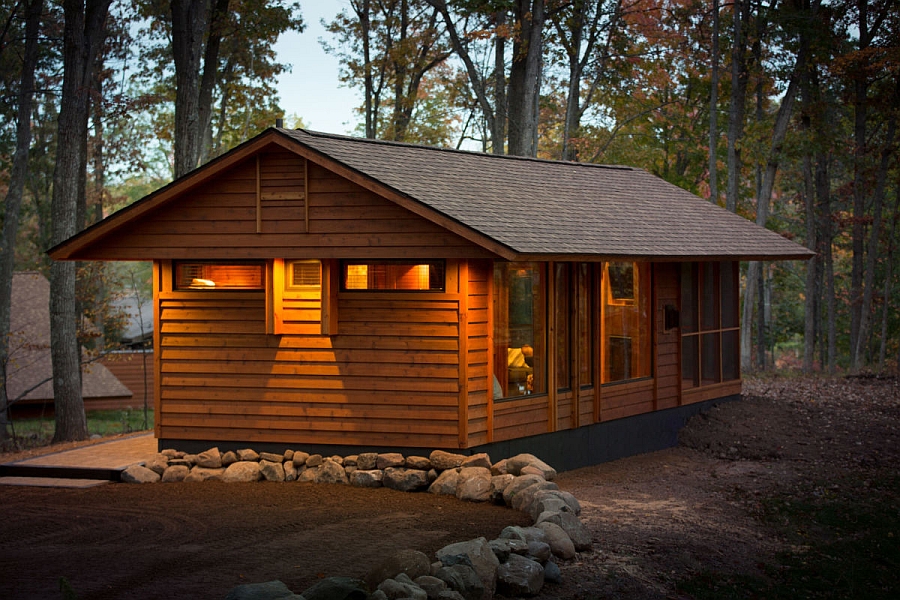 Crafted by a Wisconsin-based company, the ESCAPE is in fact an ultra-mobile home that can be easily transported from one place to another using a truck. Not to mention, it serves as a perfect cabin retreat in the woods or a beautiful beach house without being too taxing on your pocket. Occupying a mere 400 square feet, the home offers a comfortable lifestyle and brings that rustic and woodsy appeal to any backdrop that it graces. Much like the incredibly popular metallic prefab homes, ESCAPE can also be delivered to any corner of the country and is set up in absolutely no time.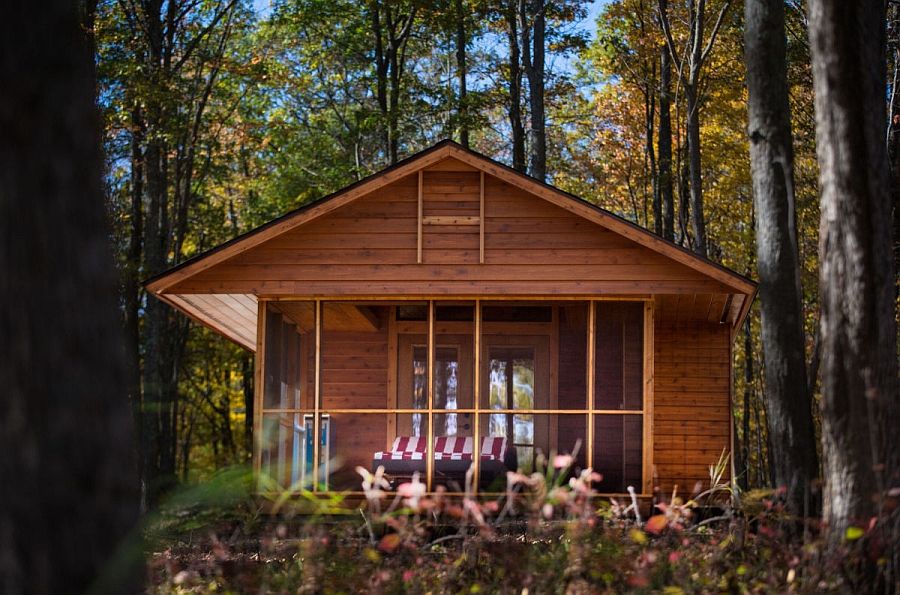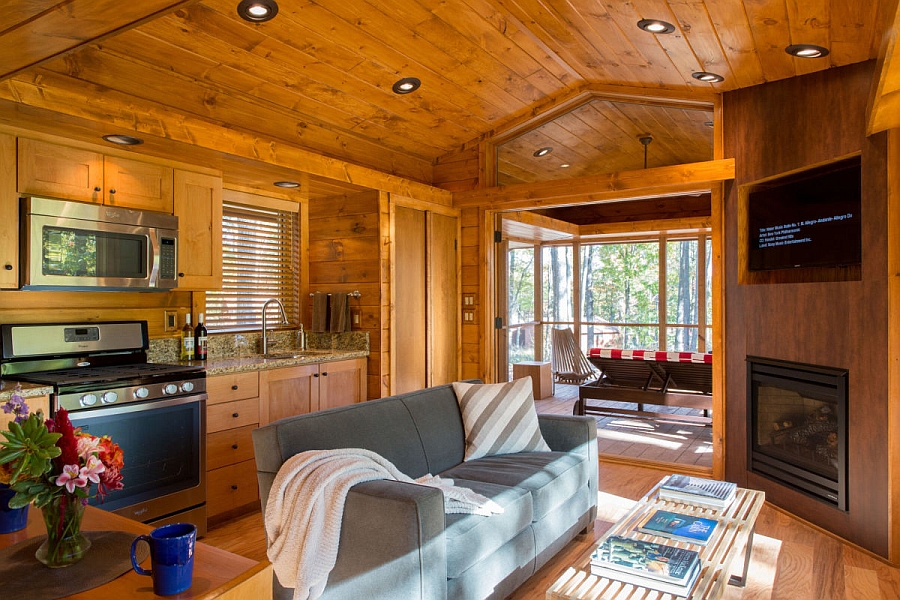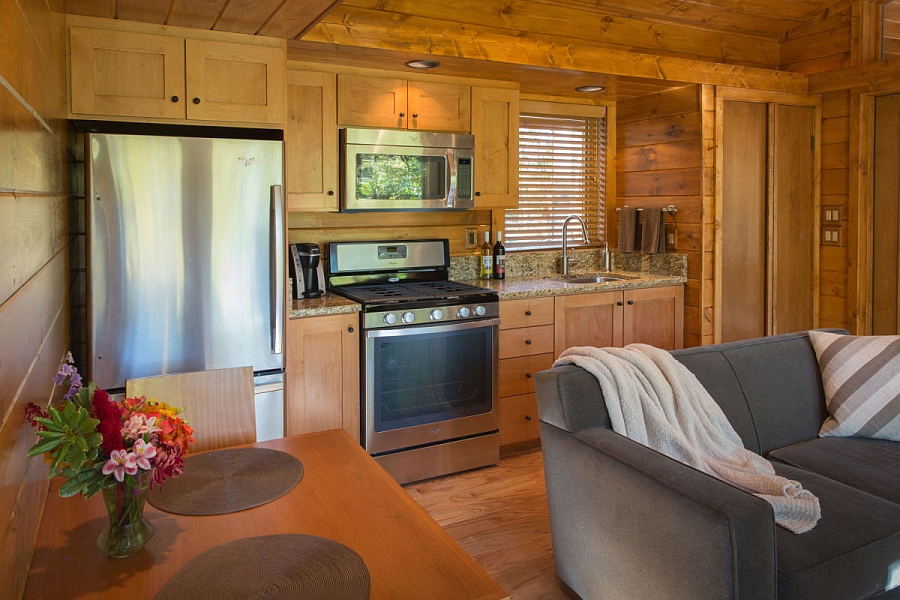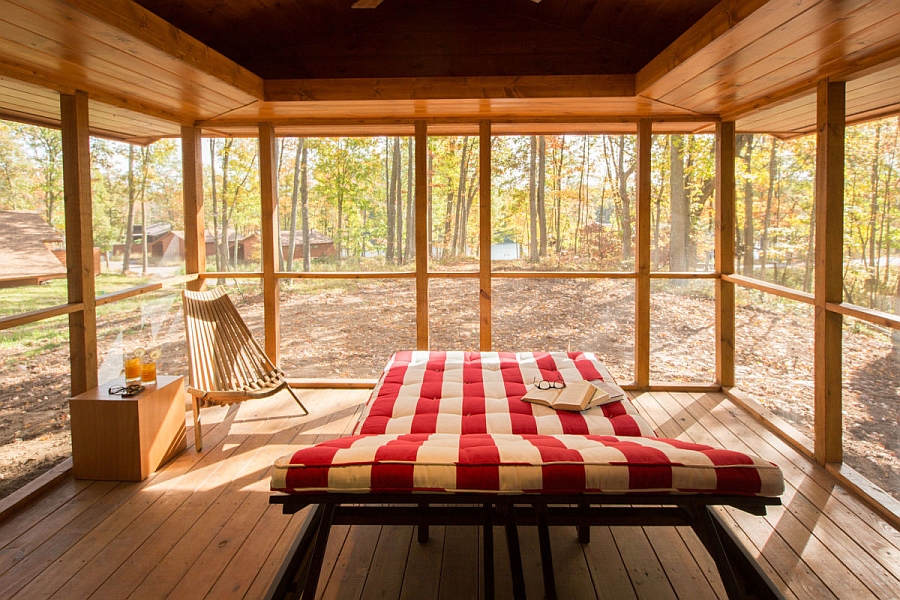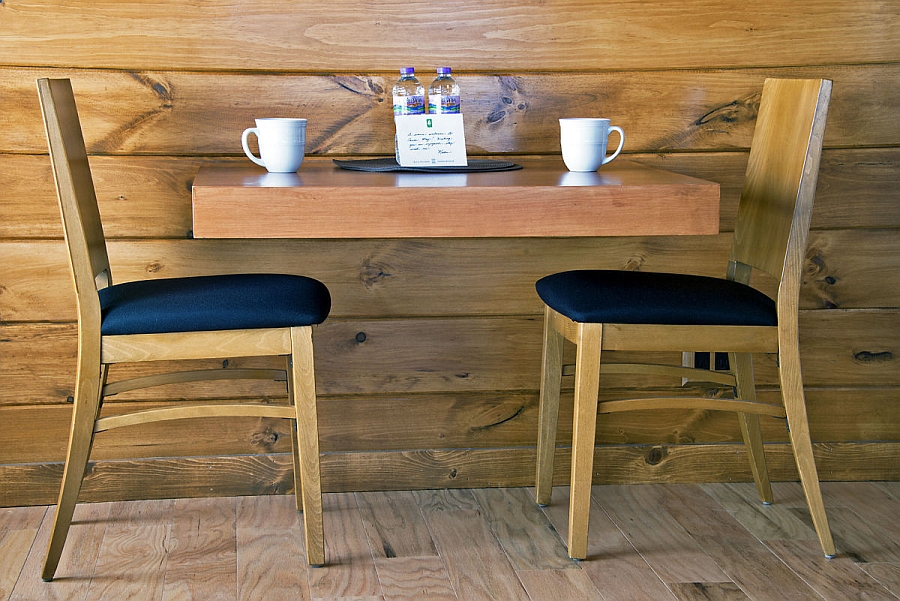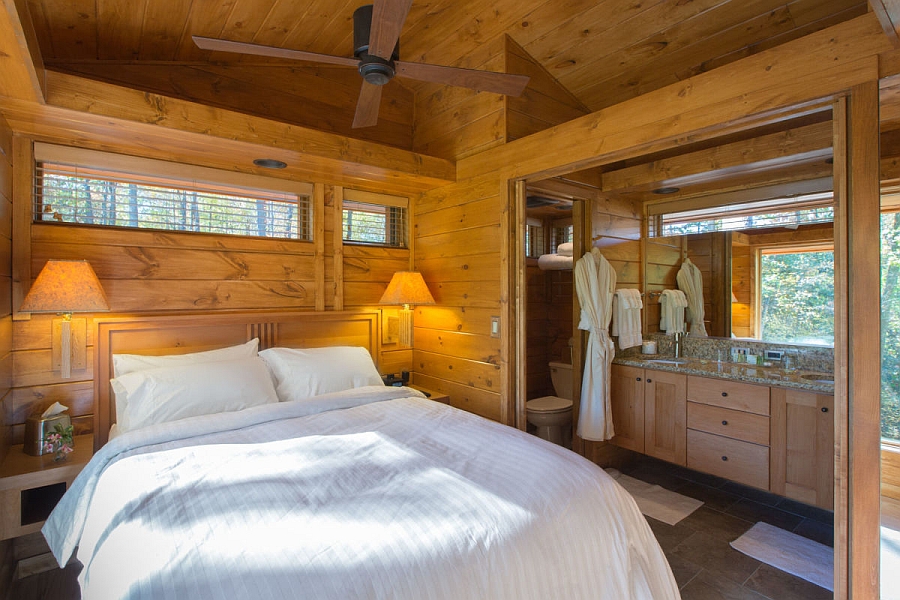 The hand-made cabin is clad entirely in warm wood and energy-saving appliances coupled with brilliant LED lighting and perfect insulation ensure that the small, mobile home consumes as little energy as possible. If you happen to live in an area that is blessed with sunshine all year long, then just hook this simple structure to a few photovoltaic panels and you can tap into clean solar energy effortlessly! Featuring a screened porch on the outside and a lovely living space, kitchen, dining area, bedroom and bath inside, it is the complete home for those who are green at heart.
Cool, elegant and eco-friendly, ESCAPE is all about taking the small housing revolution a step further and making homes affordable for everyone. And even if you already own a lavish home, it does make a convenient and appealing summer retreat in the woods. Big things do come in small packages!