Have you ever walked into a bedroom, and beautiful as it might be, it both looked and felt like it was missing something? I know I have… I used to sleep in one of those bedrooms until someone suggested a chandelier. "In my bedroom?" I thought, "That seems weird, but I'll give it a try."
Guess what happened? The look and feel of my room changed drastically, and I loved the drama of the chandelier right above my bed. Not to mention that any time it was on, it sparkled like crazy and made the room look magical. Want to see what I mean? Here are some great examples:
Bedroom Chandeliers with Sparkle
The modern and vintage mix works so well in this neutral room by The Velvet Door. The sparkle is repeated in the circular mirror on the wall and then on the gorgeous bedside table.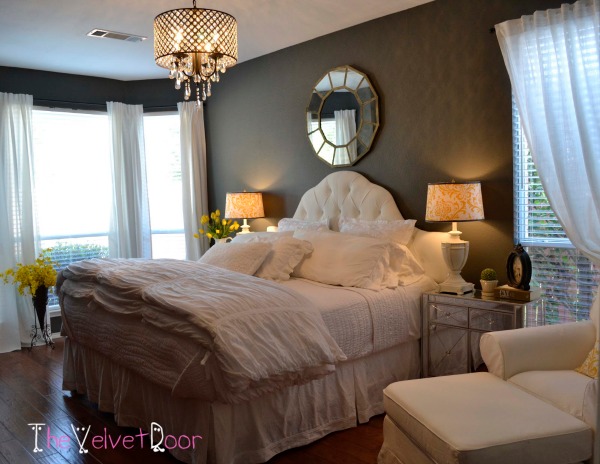 In a more masculine and traditional room, it may be hard to imagine having a chandelier with crystals, but Tommy Smythe masterfully mixes dark wood tones, plaid, florals and antlers with this perfect brass-toned chandelier. The piece stands out just enough, without taking away from all of the other awesomeness happening in the room.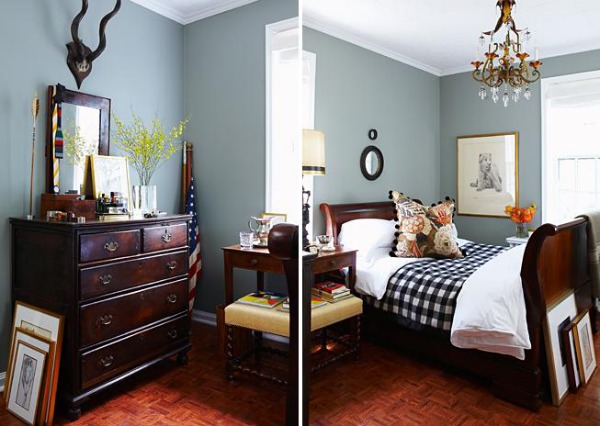 Speaking of brass, a little polished metal goes a long way to add sparkle to your room, even during the day. The light reflecting off of these three small but mighty pendant lights brings shine into this otherwise muted bedroom from Agent Bauer.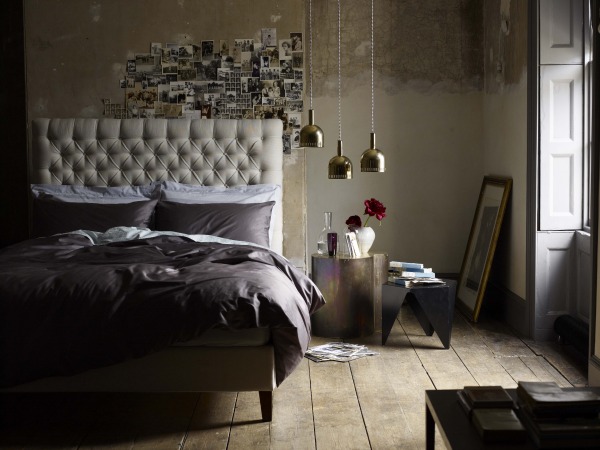 White Bedroom Chandeliers
A simple drum shade adds just enough interest to this bedroom, which is so light and airy that the heaviness of a more intricate chandelier may have completely changed the feel of the room. Not to mention, the headboard already does such a great job of standing out, the understated chandelier perfectly combines an ideal amount of beauty and function in this room by Opal Design Group.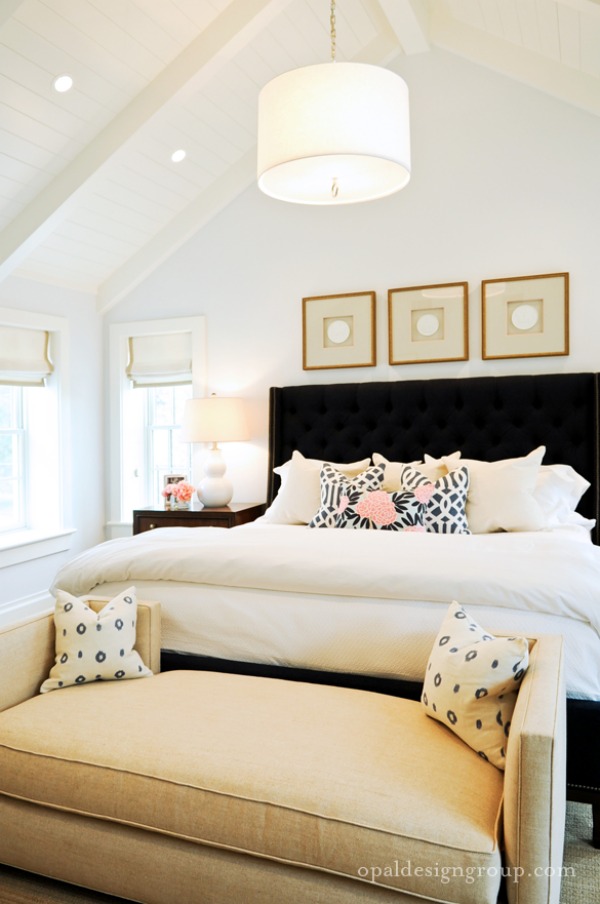 Here is another instance where the chandelier is just right, without taking the spotlight away from all other elements of the room. The Nester used a traditional chandelier mixed with modern spherical light bulbs, which are an unexpected touch.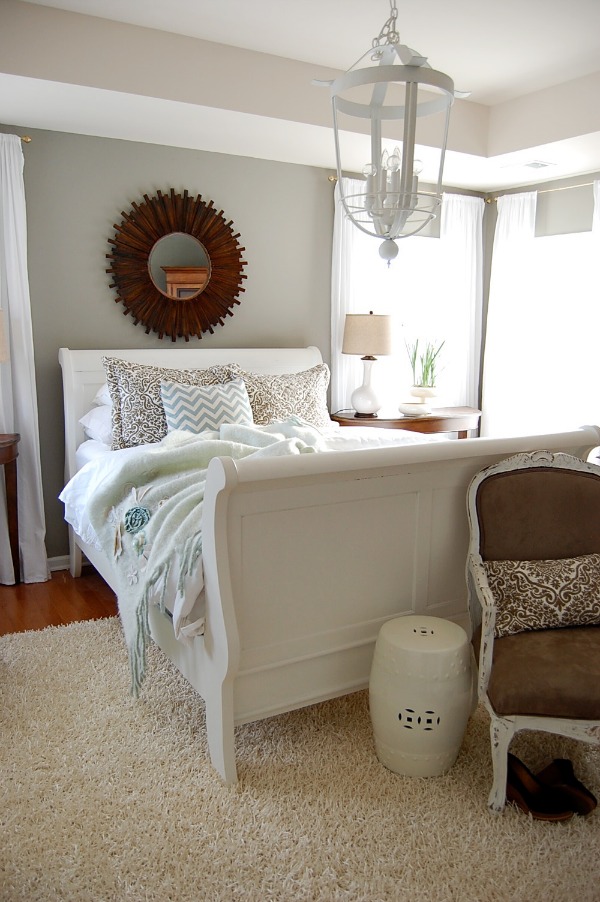 Textured Bedroom Chandeliers
This bowl-shaped beauty is an obvious focal point in this bedroom found at Interior Collective, and for good reason. The rope-like texture and the pattern are soft, yet interesting enough that you just want to touch it!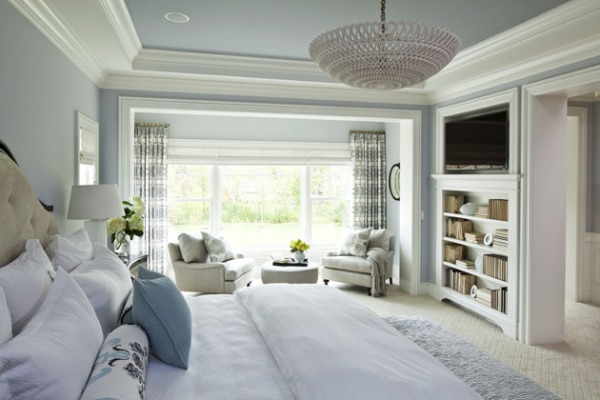 Believe it or not, this is a DIY project by Tatertots and Jello. This was, once upon a time, an inexpensive hardware store chandelier and is now transformed with wooden beads that give this light fixture such a unique look and feel.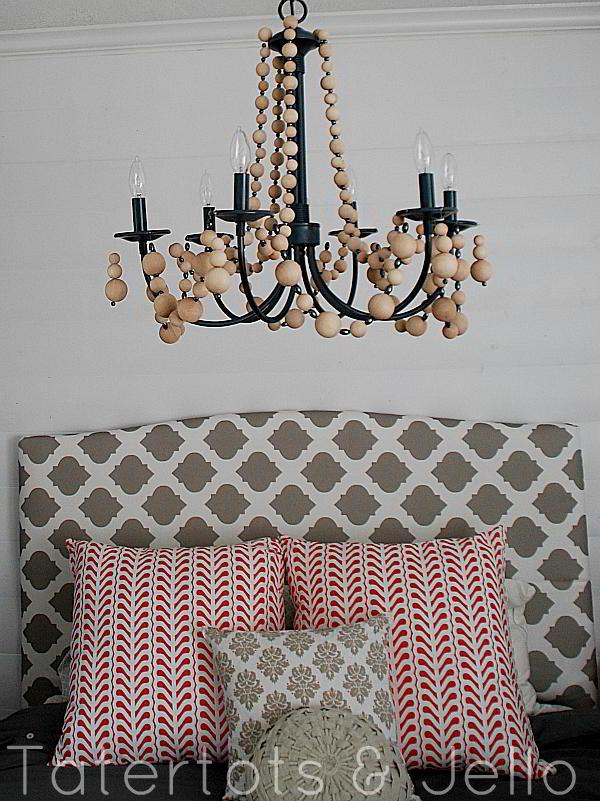 Modern Bedroom Chandeliers
The brass. The black details. The modern bulbs. There is nothing wrong with this chandelier, that's for sure! The perfect mix of masculine and feminine, this room no doubt belongs to a couple as cool as that chandelier! Room design by Emily Henderson, chandelier by Jonathan Adler.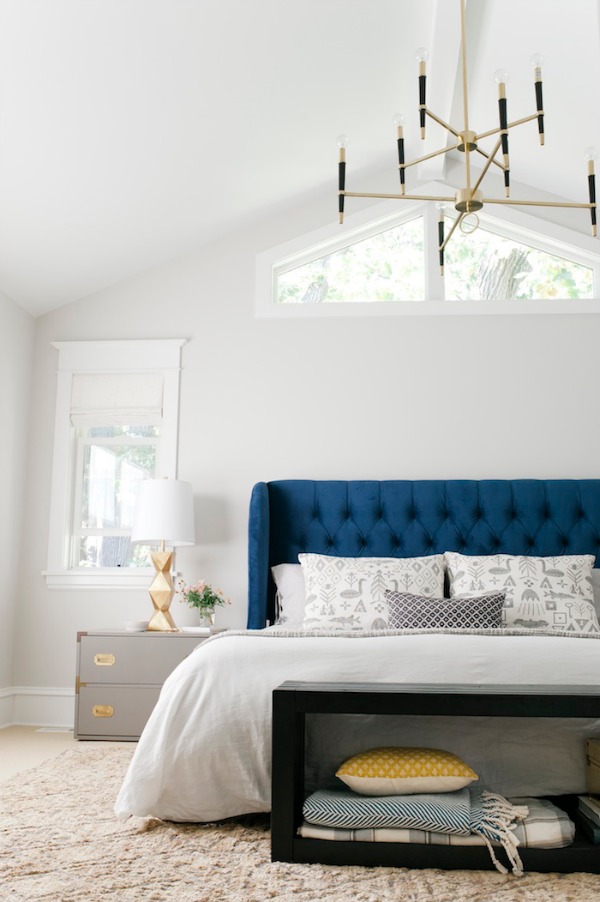 Here is another DIY project that looks mega expensive and professionally manufactured. Little Green Notebook used materials from the hardware store to create this massive and impressive fixture.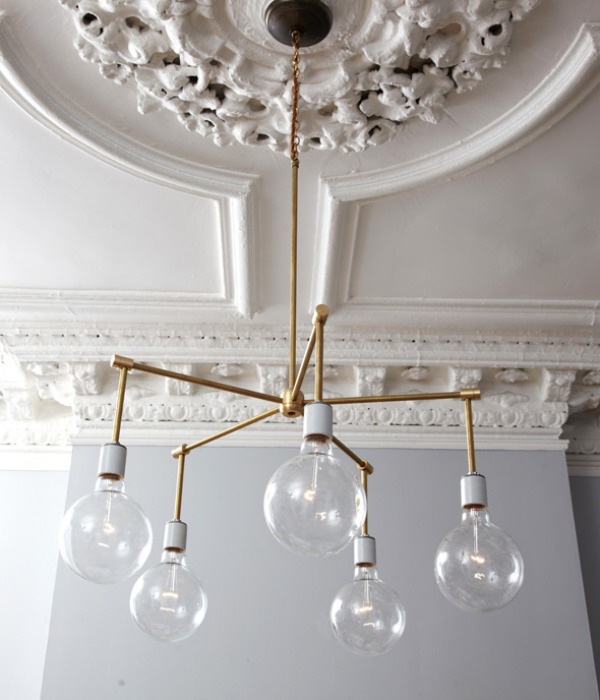 In this otherwise very pink room (hey, nothing wrong with that – it's a fabulous color), this chandelier is definitely a standalone piece with tons of personality. Plus, it's huge! Nicole of Making it Lovely toyed with the idea of more traditional chandeliers, but thank goodness she decided to stick with this Edison beauty!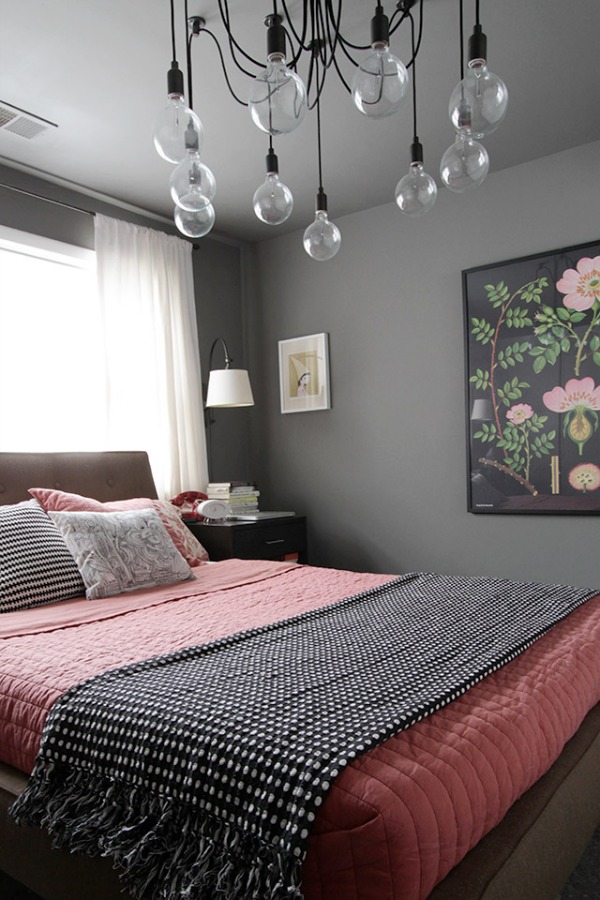 And there you have it. I hope this inspires you to be bold and go for something extraordinary with your bedroom chandelier because it deserves to shine! (Sorry about the bad pun!)