It's that time of the year again when we dig into the many lighting and furniture marvels that are on display at the iconic Stockholm Design Week and the Furniture & Light Fair. This annual event that showcases the very best of Scandinavian design and decor has become an integral part of the image of this beautiful city. Today we take a look at three brilliant lamps that Lighyears has brought to this convention that puts stylish Nordic designs under the spotlight. Inspirational, ingenious and even eco-friendly, each of these lamps has an incandescent aura of its own!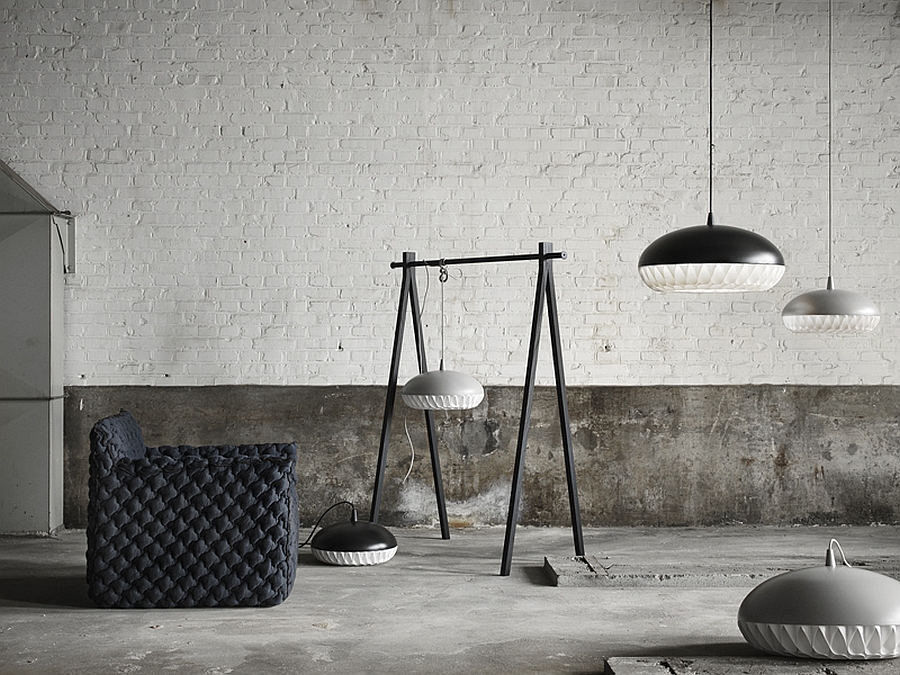 Aeon Rocket Pendant Light
All the three lamps on display today bring something new to the table, and the Aeon Rocket offers a blend of metal and polypropylene that has been brought together in inimitable style by Morten Voss. This elegant pendant lamp looks like a lovely orb that is gently floating in the air with sophistication and flair. Even when not in use, the beautiful pendant doubles as a lovely sculptural addition. With a metal upper shade, the pendant is a wonderful choice for those looking to bring some focused lighting to their dining area or kitchen island. Balance is the defining feature of this exclusive pendant with 8 light bands made of recyclable polypropylene.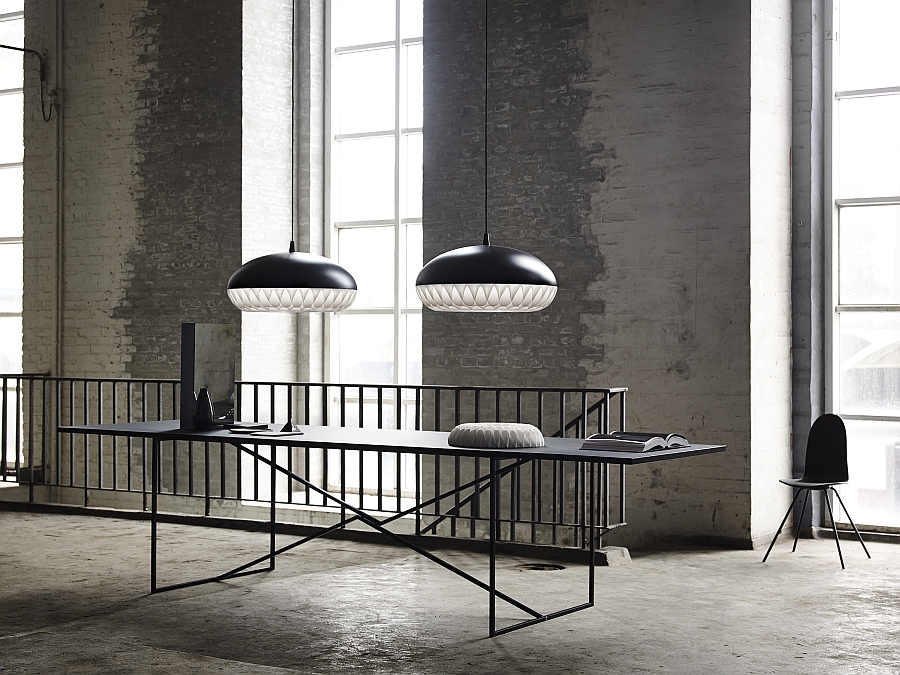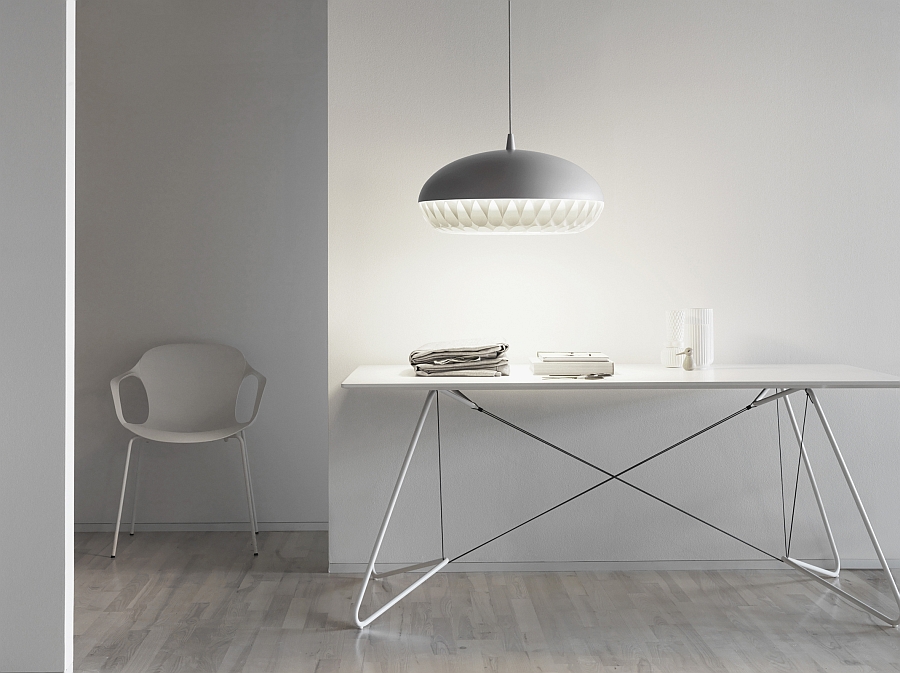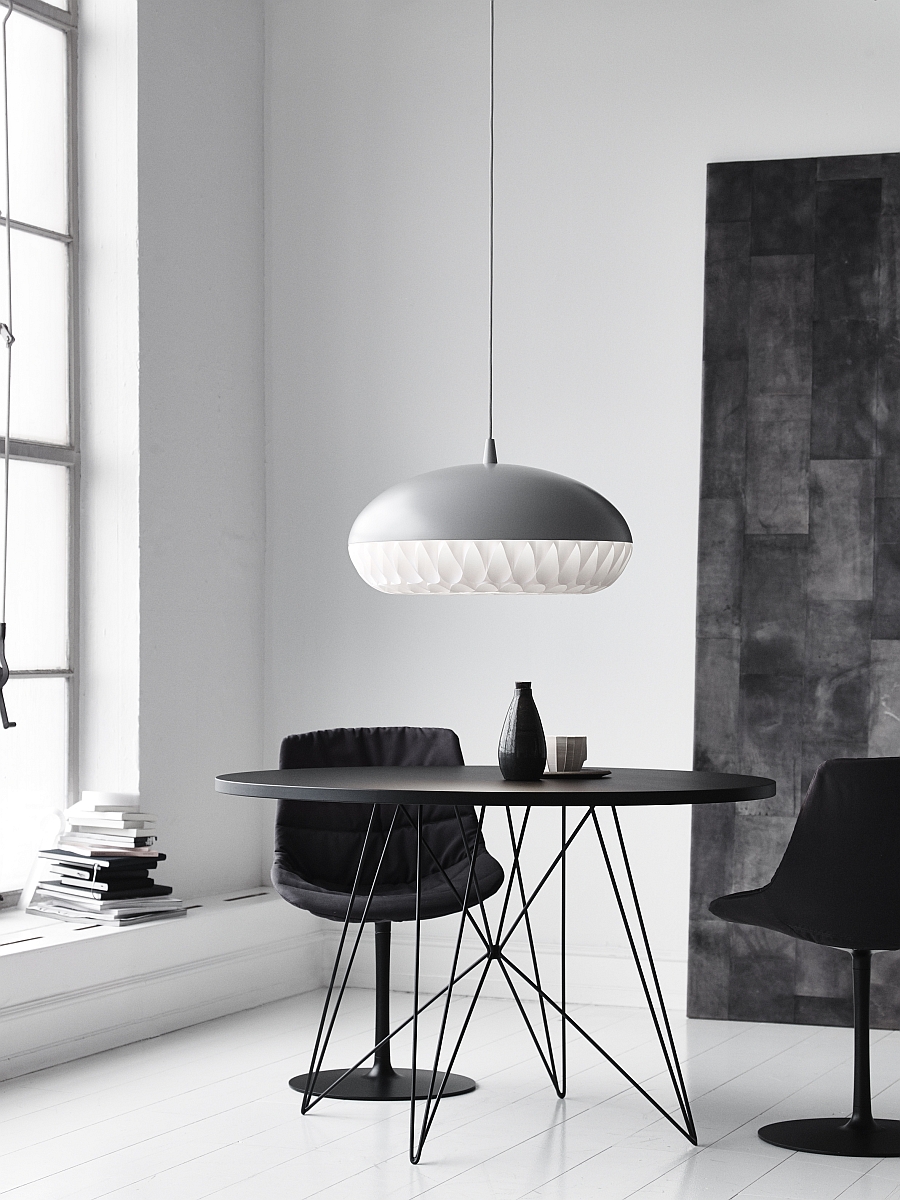 Lullaby Stone Paper Pendants
We have always loved the sculptural lighting innovations of Isamu Noguchi, along with many of his curvy furnishings and coffee tables. Inspired by this Mid-Century modern master, Monica Förster has created the organic and sustainable Lullaby pendant lights. Crafted using stone paper with ash lamellae, these pentagonal delights ooze contemporary style that has been cleverly altered to bring in that classic Asian touch. Much like the Japanese paper lanterns that we are so familiar with, the inward tuck in the design of Lullaby gives it a distinct and aesthetic form. Available in three different sizes, its inviting warmth and natural appearance draw you in instantly!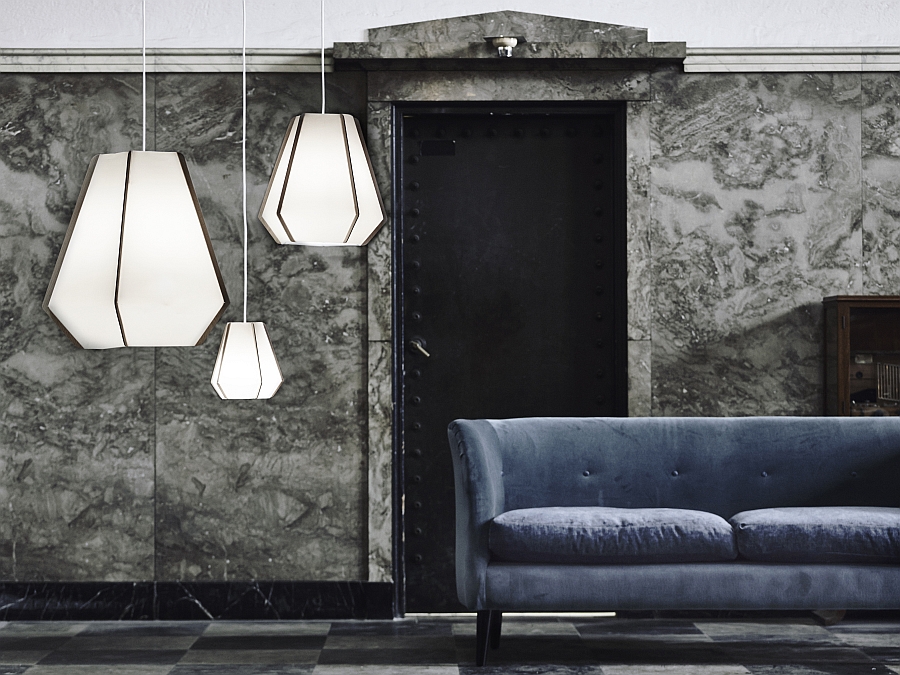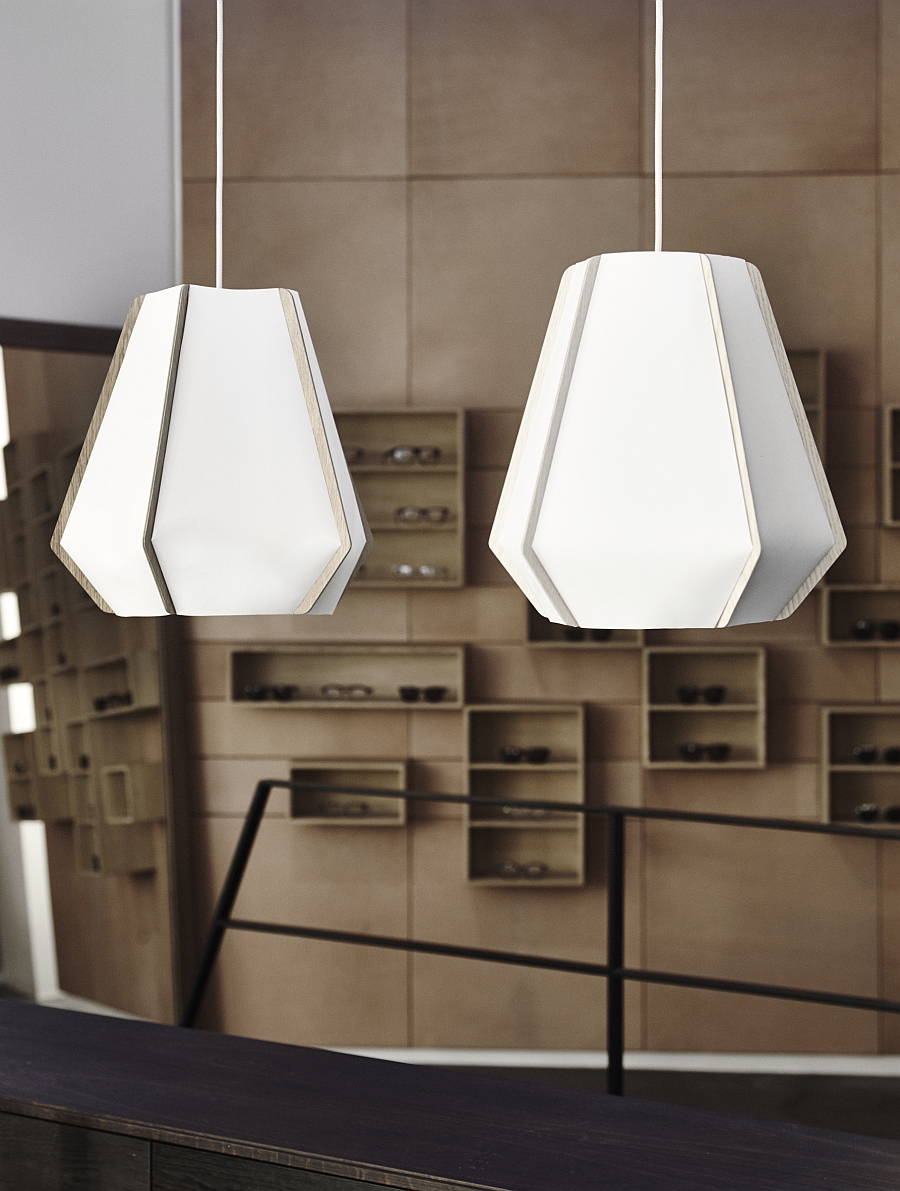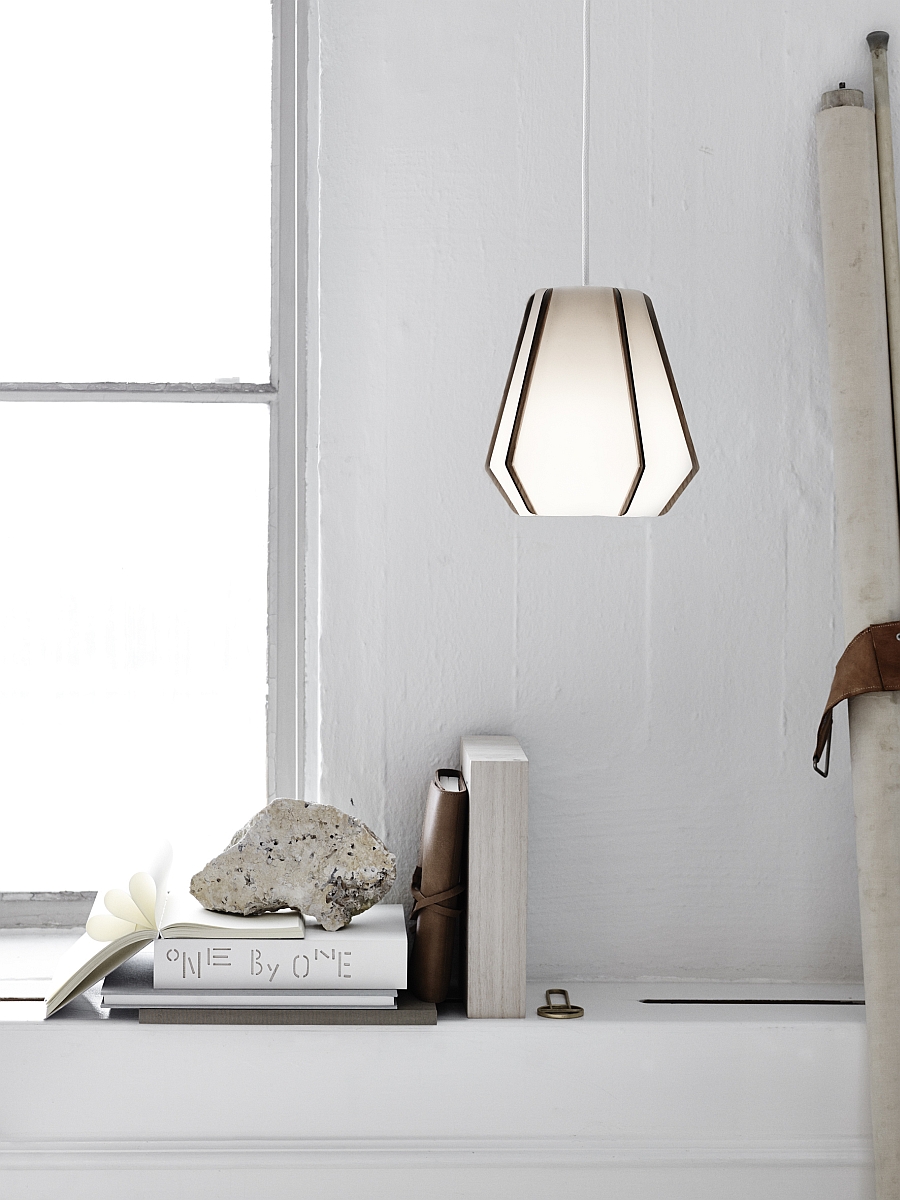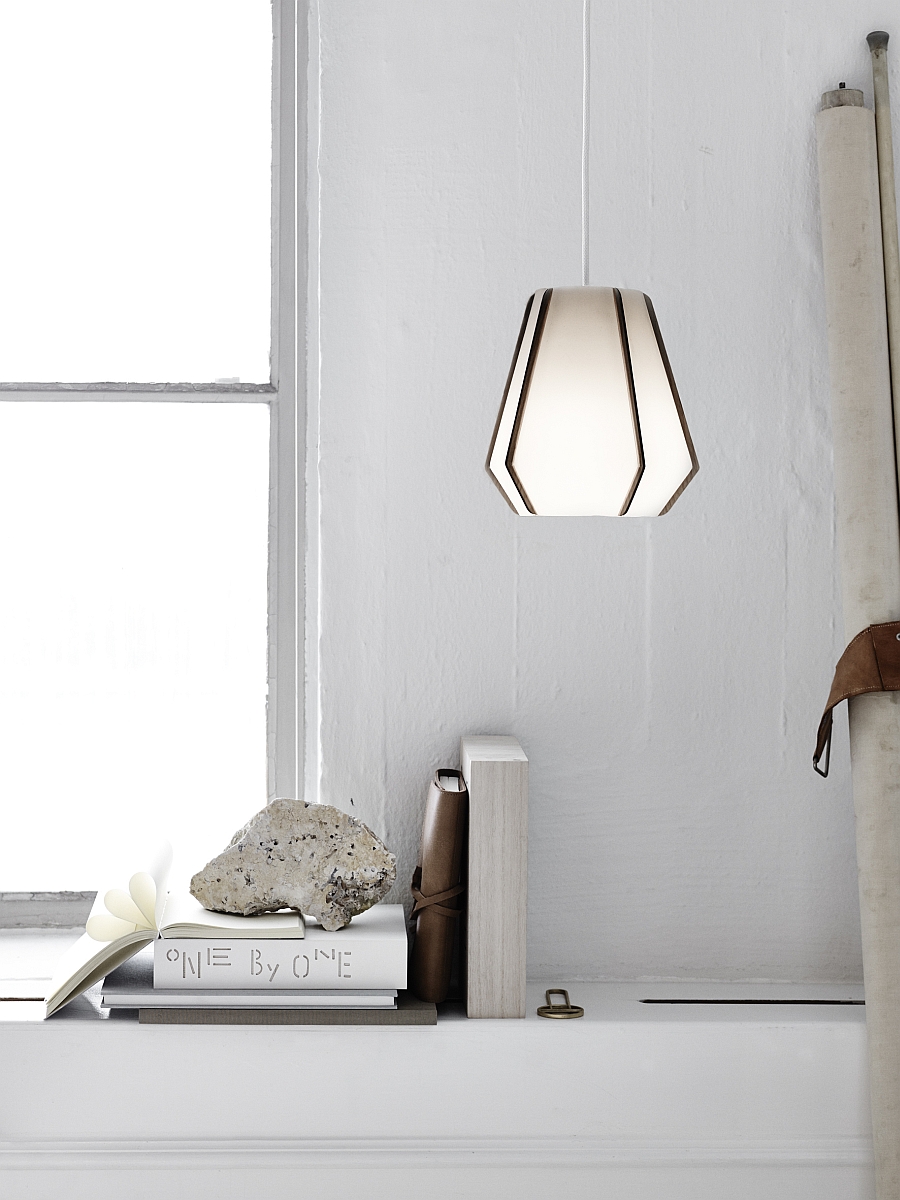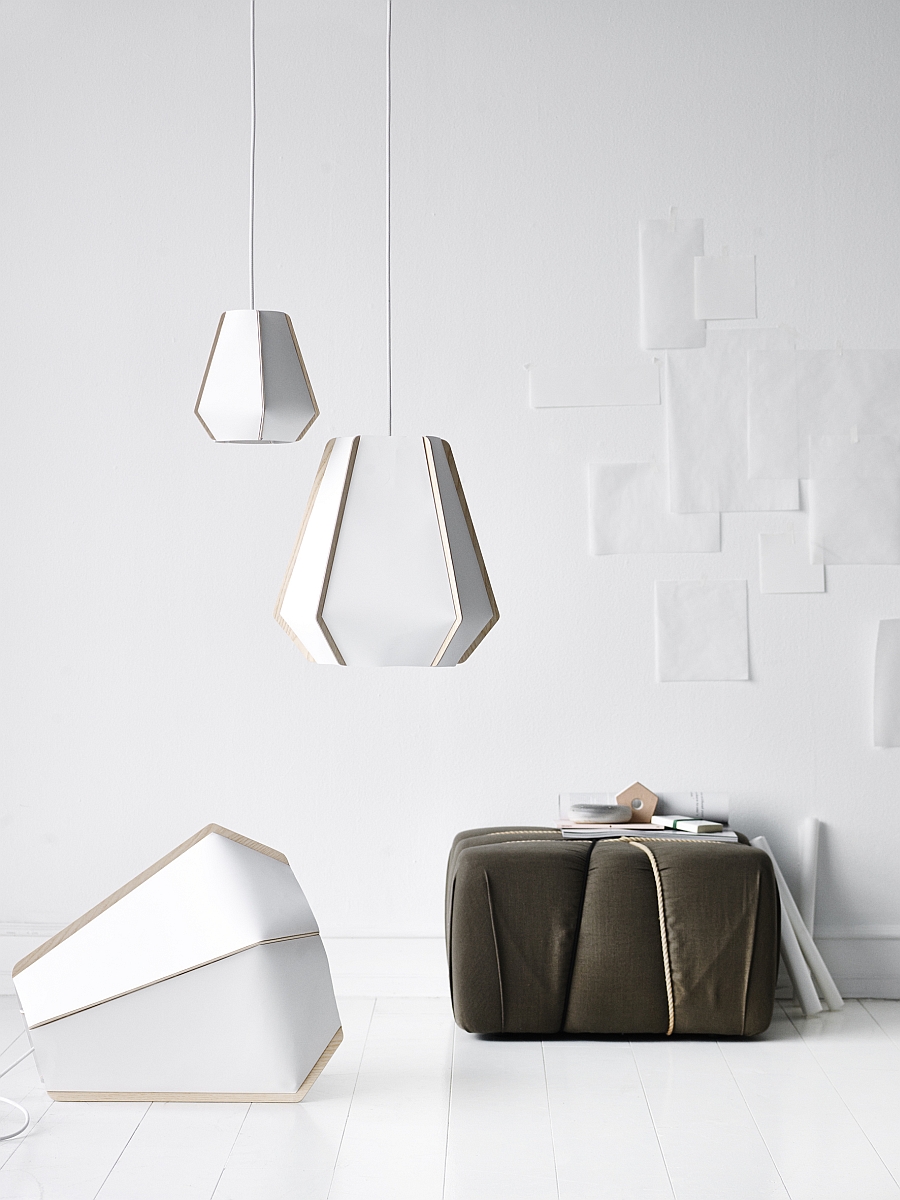 Volume LED Table Lamp
While pendant lights are pretty popular and probably lead the lighting fixture world with their amazing variety, table lamps are not all that far behind. And the Volume by GamFratesi is a throwback to those simpler times when life was far less complicated and you had to actually walk all the way up to the television box just to change a channel! Inspired by the form of buttons on an original stereo amplifier, the Volume is an LED table lamp that dips into those nostalgic memories. This minimal and elegant lighting fixture allows you to change the intensity of lighting by a simple rotation of the shade. Available in three colors, it sure is a perfect fit for the compact bedside table.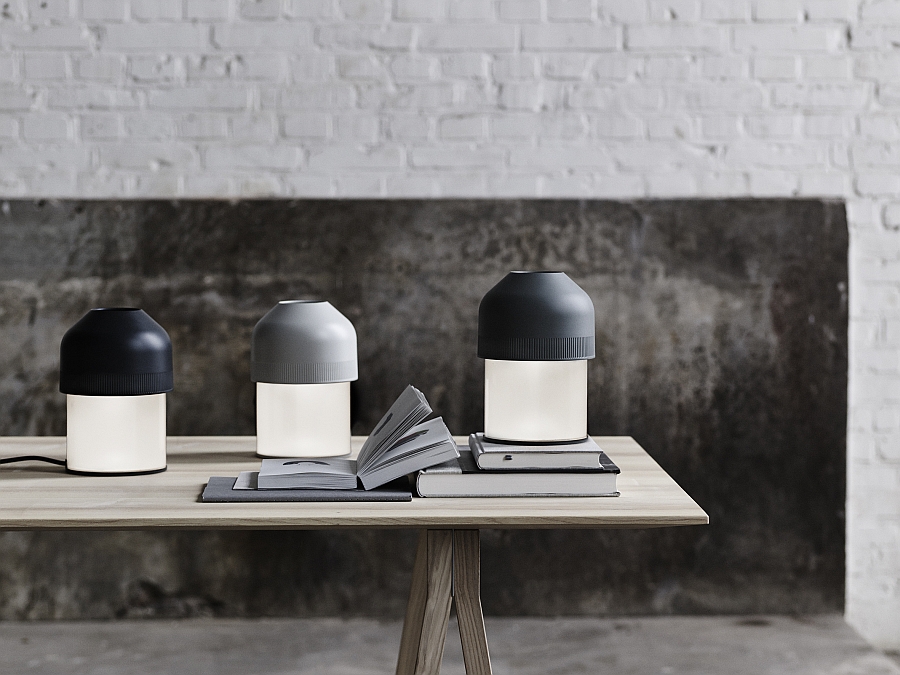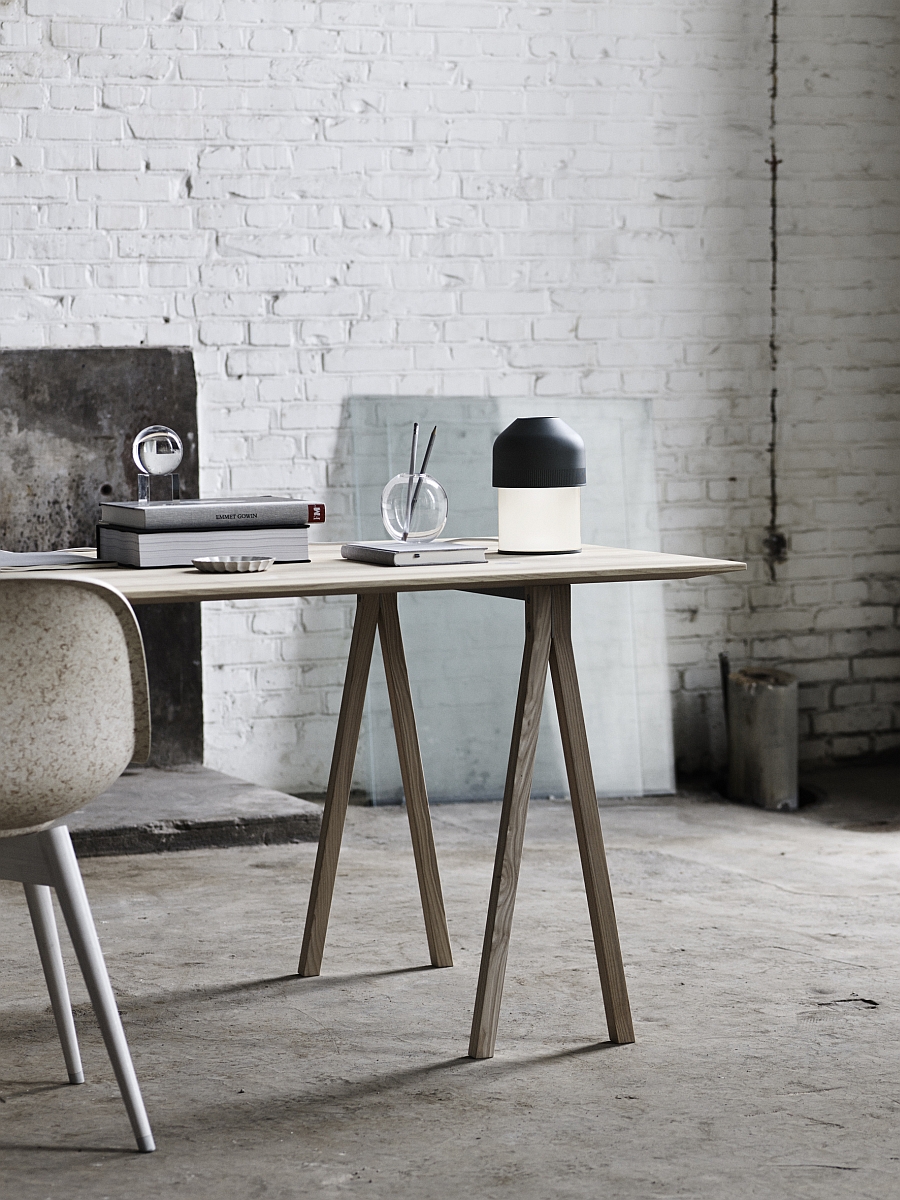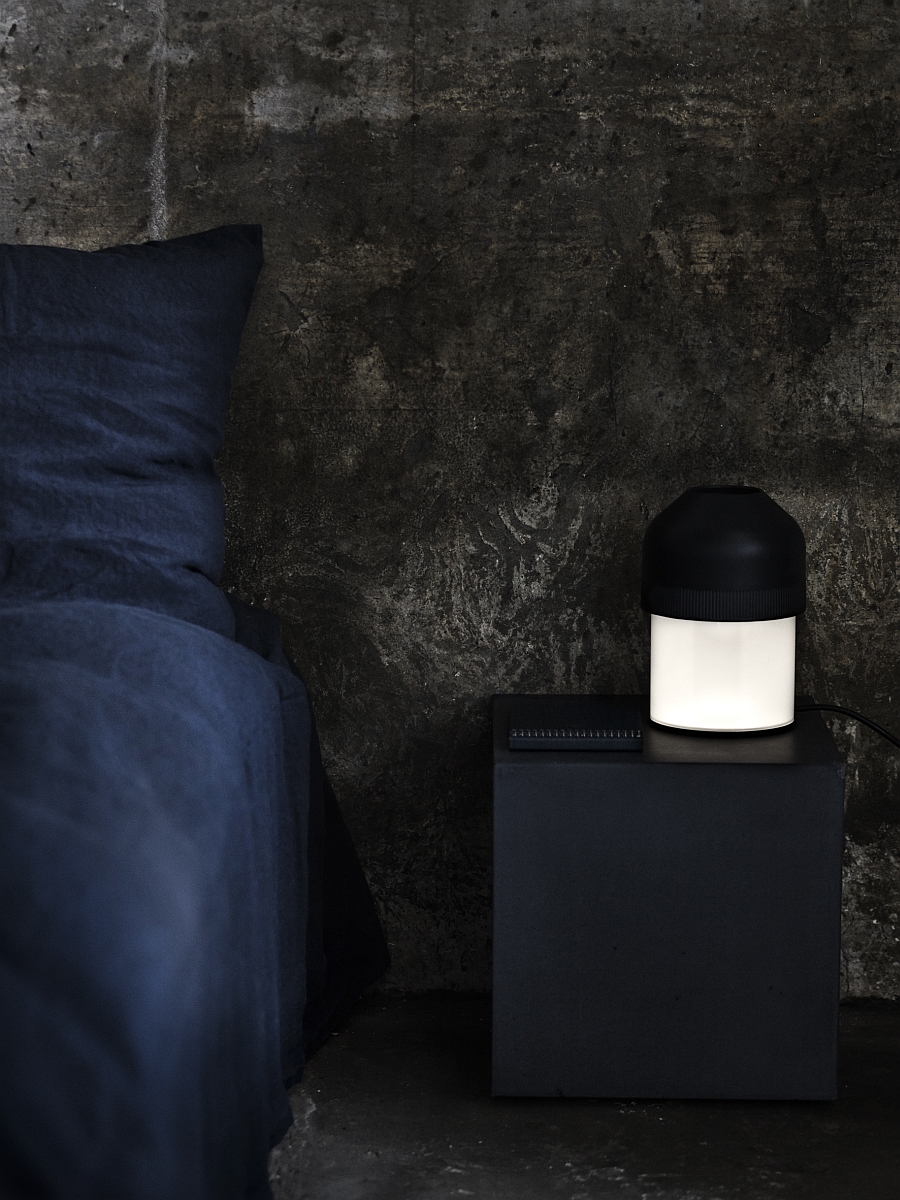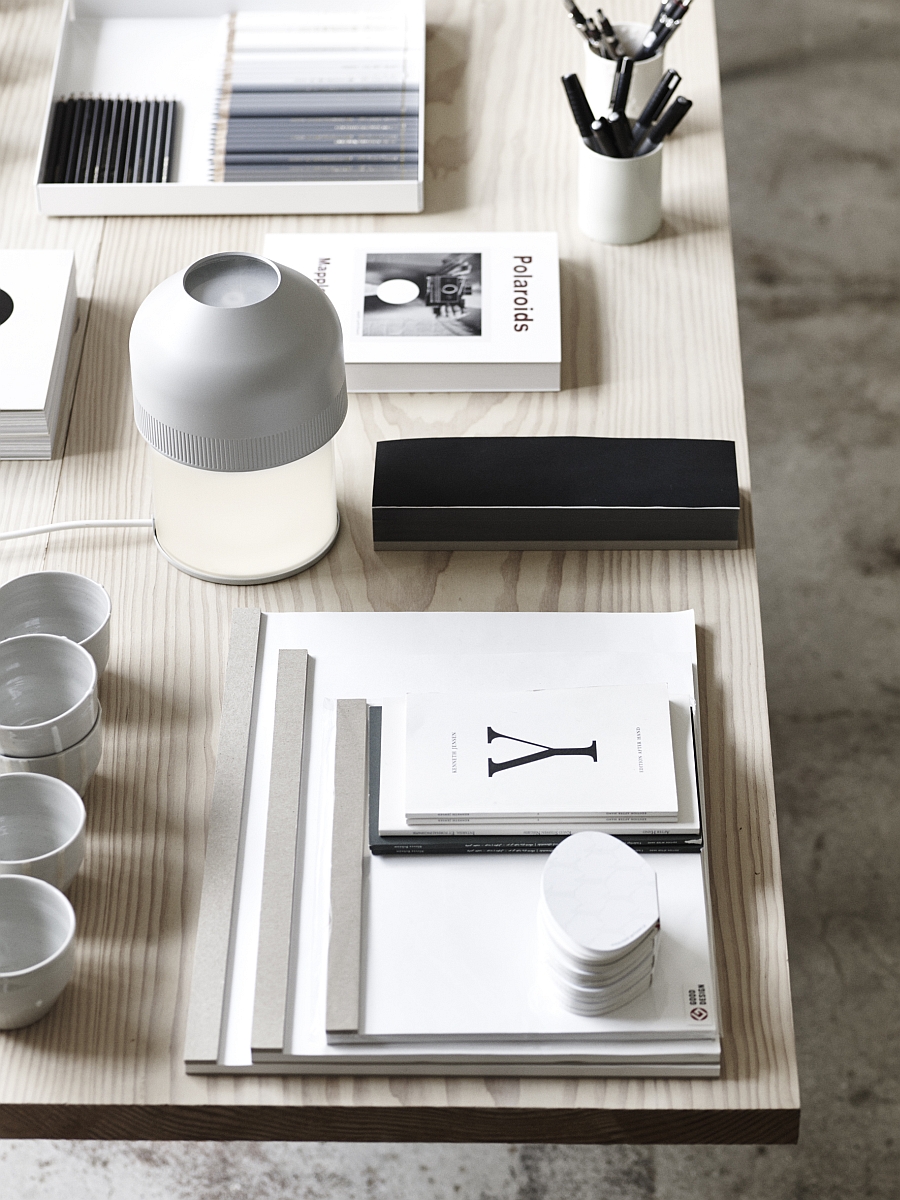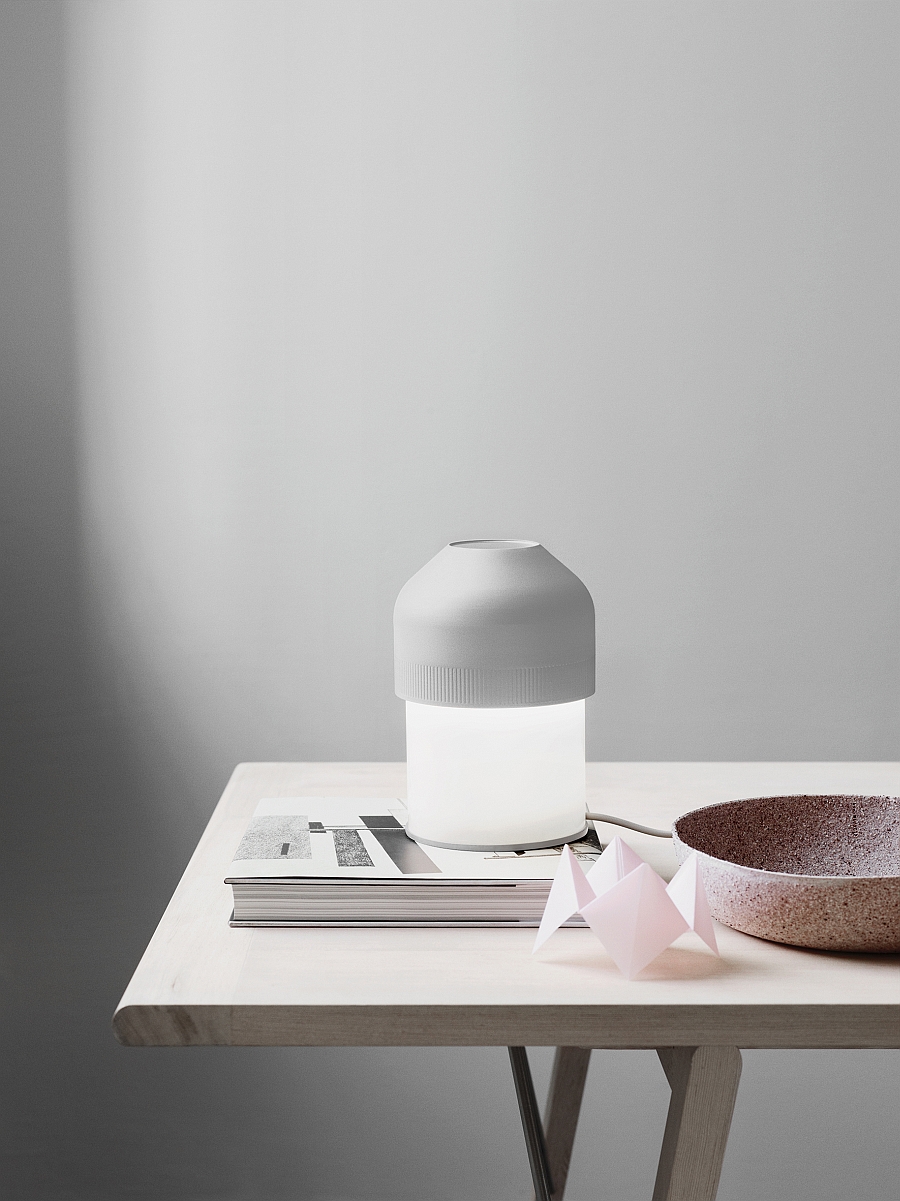 So, which of these three do you love the most? Stay tuned to Decoist as we bring you more decor inspiration from the Stockholm Design Week and the Furniture & Light Fair.