Sophistication is a design mantra that is no longer relegated to the living room and bedroom alone. If anything, modern kitchen spaces seem to be taking over in terms of innovations that blend space-saving solutions with elegant aesthetics. The Sax Kitchen from Scavolini is a perfect example of such brilliant kitchen designs that seem as refined and ravishing as some of the more classy office spaces across the globe! With young homeowners and designers increasingly opting for open floor plans that visually connect the kitchen and the dining areas with the living room, Sax has been crafted to effortlessly connect with the rest of the house; both in terms of form and function.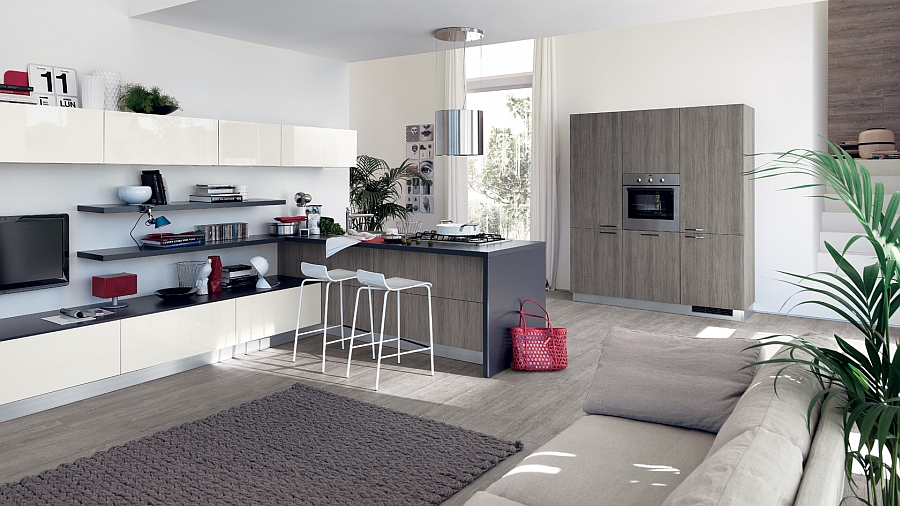 Integration of the kitchen and the living room is the core idea behind the creation of Sax. Its beautiful shelves and trendy countertops ensure that it looks like a continuation of the living room. But the real key to achieving the open effect is the many finishes and color combinations that this stunning kitchen promises. From glossy lacquered surfaces that add sparkle to the doors to beautiful and organic bamboo laminates that usher in a natural vibe; the kitchen can be customized to suit the existing color scheme and theme of your home's interior.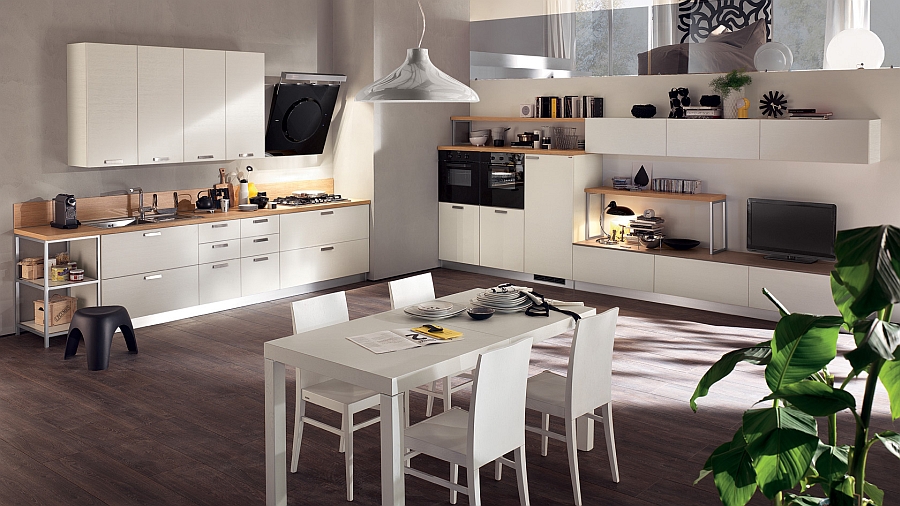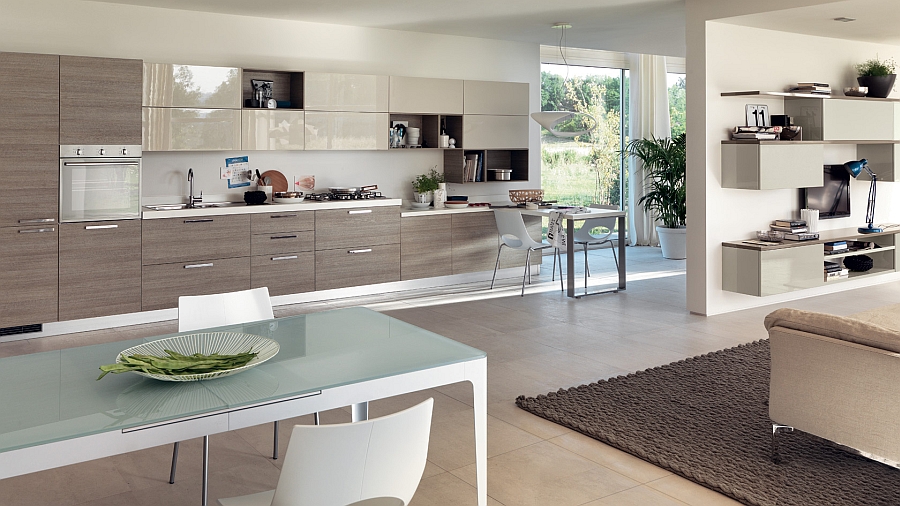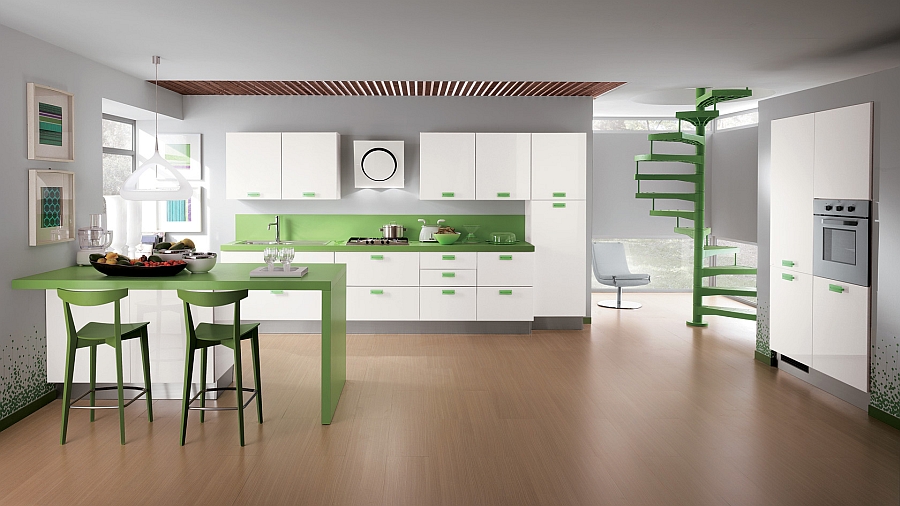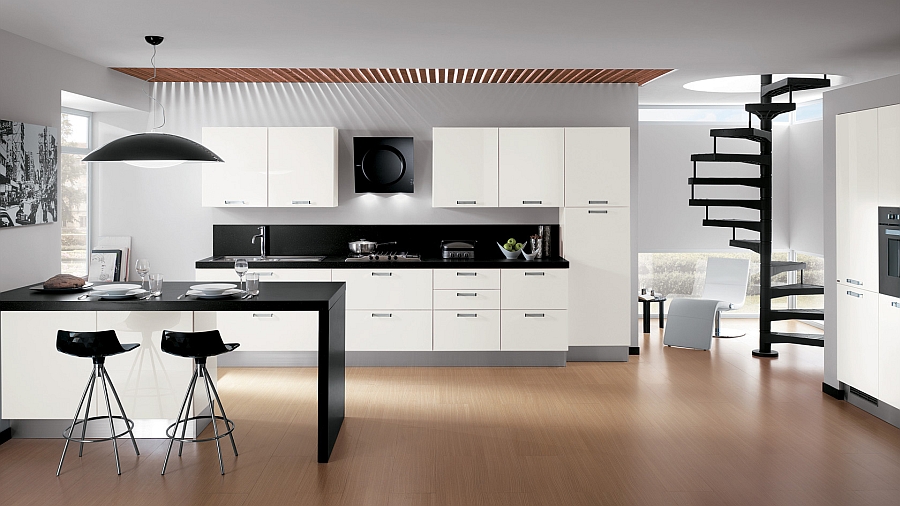 You also have 18 different handle options to choose from, apart from the frosted glass door cabinets that add a whole new texture to your kitchen. For those short on space, Sax can be reconfigured with ease to make maximum use of the available room. With a series of cabinets that exploit the vertical space on offer and gorgeous shelves that double as captivating displays, Sax has a bit of something for everyone. Much like the Atelier lineup we featured earlier, it is another sparkling gem from Scavolini!