For quick seating and brisk eating, bar stools are the most comfortable seating arrangement in the kitchen. These high-rise, individualistic stools not only give the dining area a cleaner appearance, but they are also extremely versatile. Move them to the living room for your guests when you have a small gathering, place them on the back porch for any barbecue occasion, or use them as a prop for the bags of groceries you just bought.
Though bar stool are more normally depicted in movies and magazines as selections undeserving of a design renewal, some designers have made it their passion to discover and reinvent these classic elements, keeping in mind all themes of interior design. Now there are bar stools selections that fit in just about every kind of home atmosphere, ranging from sublime contemporary to countryside coziness. Don't believe me? Check out the beautiful arrangements in today's post!
A Touch of Simplicity
Granted there's not a whole lot you can do to transform a bar stool, but simple tricks like switching out the seat cover every now and again could make all the difference in the kitchen. For summer, you can tie citrus colored cushions to the tops of the stools. And once winter is around the corner, swap out the vibrant colors for some cool, refreshing fabrics that allude to the snowy scene.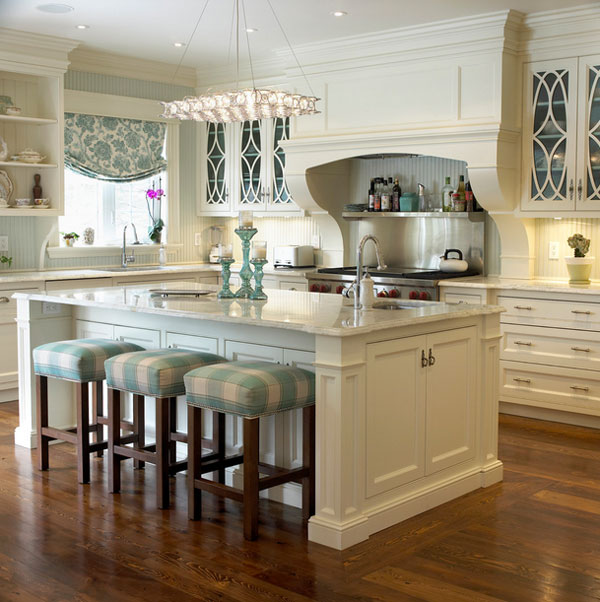 by Bloomsbury Kitchens and Fine Cabinetry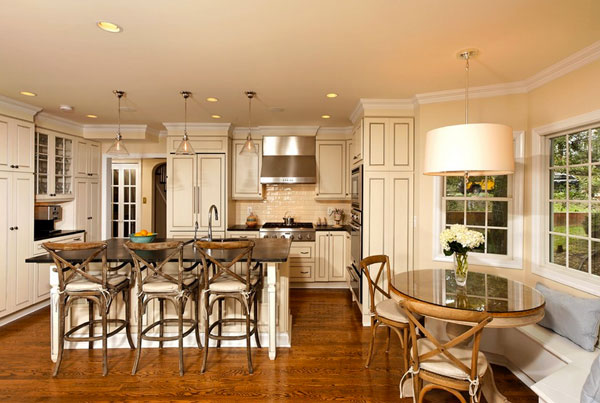 by Christine Kelley Architectural Design
Contemporary Chic
If you aren't a fan of the whole DIY project theme for bar stools, perhaps selections that feature padded seats in their original design will suit your tastes. Aimed at people who are always looking to create a posh living space, contemporary spinoffs of the classic bar stool design provide both form and function.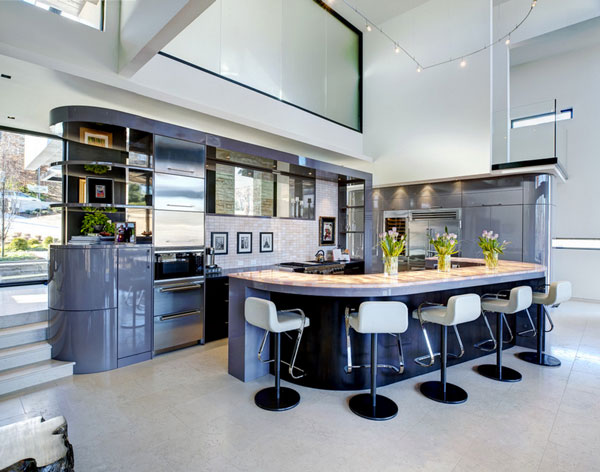 by Calik Enterprises
Stools with footrests offer better comfort than regular dining room furniture because you have an option to dangle your feet, which I can't think of any reason not to dislike!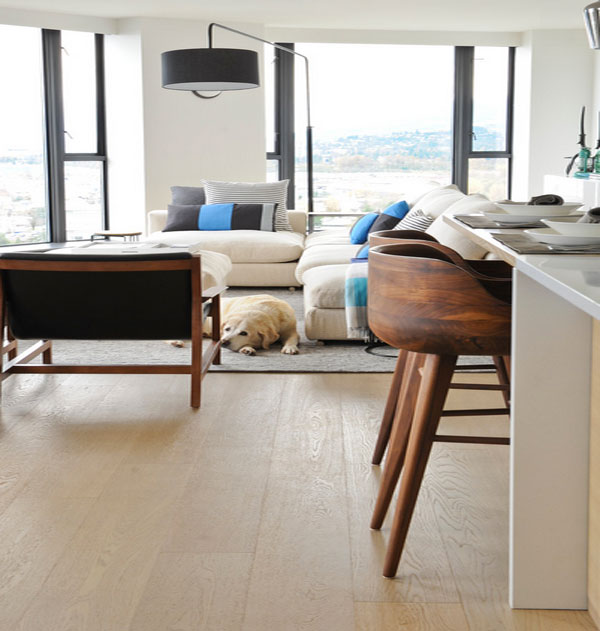 by Galle Guevara
Especially since the design world is fascinated by all things sustainable and minimalistic, bar stools that are carved out of wood make for interesting accents in the kitchen and dining area. With its husky appearance and sturdy build, these smart options of elevated seating will help bring together the dining scene in a way that's boasting with elegance.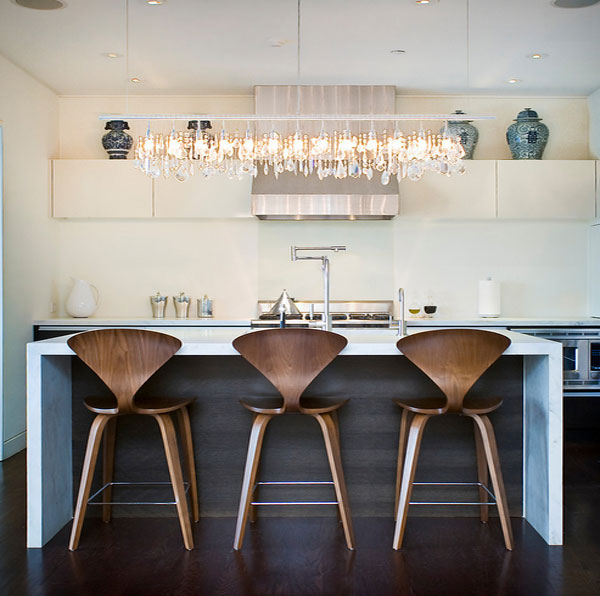 by Maria Shwank Interiors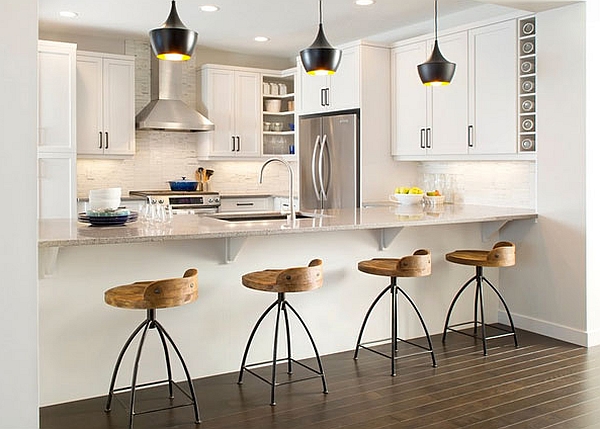 by Sabai Homes
A Bit of Leather
For an edgier vibe, bar stool cushions wrapped in leather are absolutely irresistible. Unlike fabrics that will be ruined with a single drop of red wine, leather gives you that reactionary response time necessary for some fast-action cleanup should there ever a liquid spill.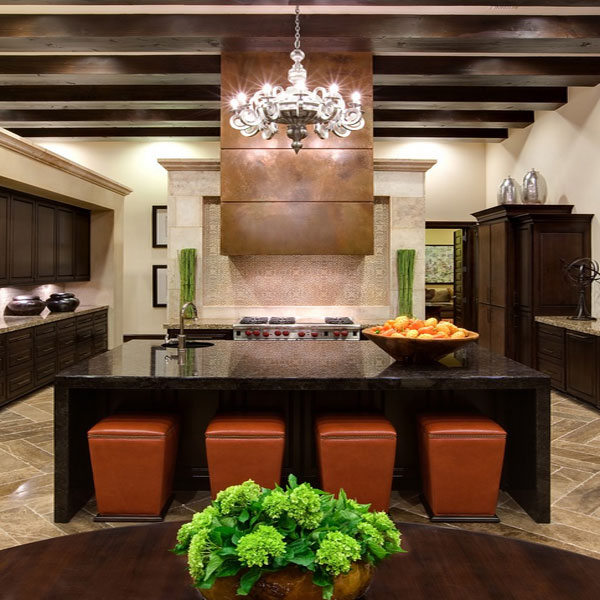 by Jauregui Architecture Interiors
You've probably never seen a bar stool set that hugs the floor as close as the one above. If you are thinking this set defeats the purpose of bar stools, then you are largely mistaken! Like any other stool, this one provides comfort, style and a unique design. Not to mention, it complements the modern kitchen with exquisite tastes.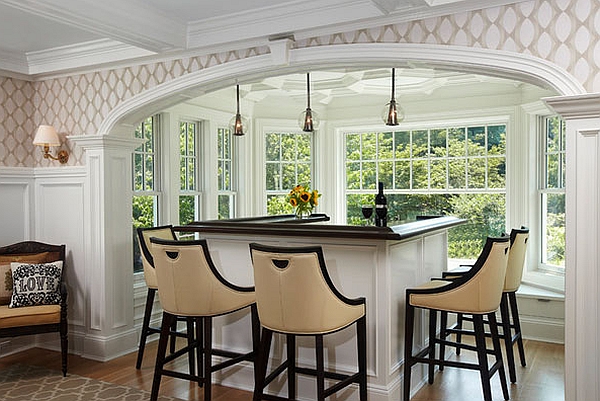 by Ken Kelly Inc
Colorful Stools For a Change in Pace
One thing I like about stools is that they can double as functional art. There's no better way to brighten up the kitchen than with a set of colorful, somewhat oddly-shaped stools. Instead of choosing cold-looking metal stools and earthy wood seats for your home, look for high-gloss plastic ones because these styles are interesting decor experiments that you will be proud of.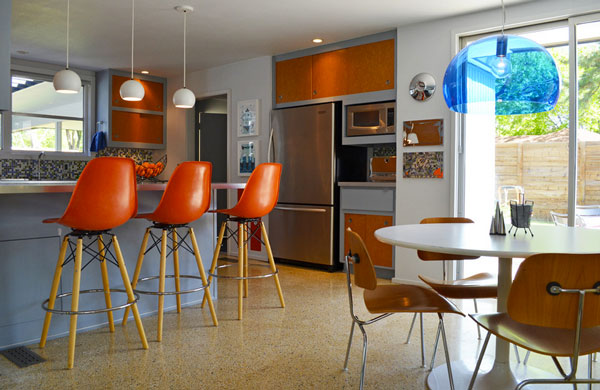 by Sarah Greeman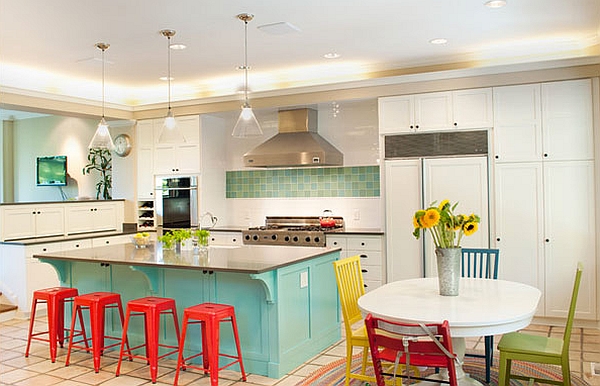 by Tammara Sound Design
Minimalistic Twist
Redecorating the kitchen does not require you to go out of your way to find attractive furniture, instead all you need to do is secure a set of fashionably attractive bar stools minted with a minimalistic charm.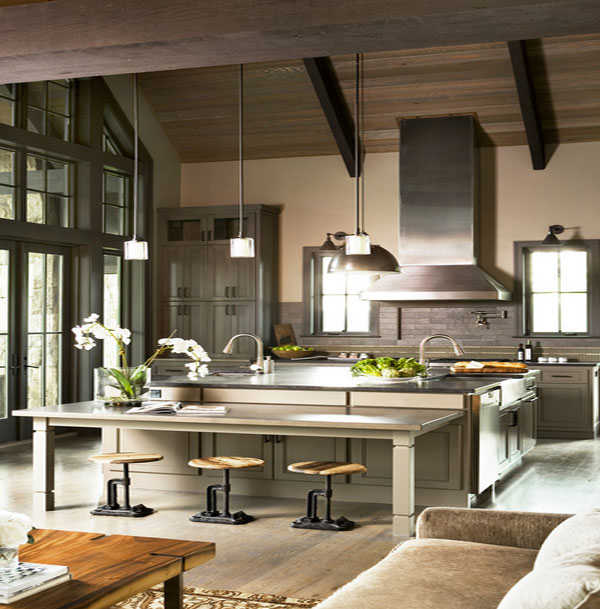 by The Berry Group
With nothing more than a steel base and a circular seat, the stool above is a fabulous choice for kitchens that demonstrate an industrial vibe.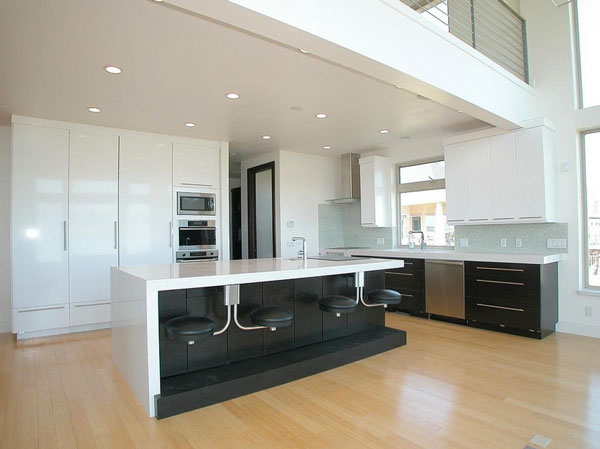 by Upland Development Inc.
Pull-out stools that feature no legs are something you don't see everyday, marking a fusion of modern design and simple elegance. Space-saving and extremely handsome, the stool selection above would be great for homes in the urban scene.
by Vanessa Deleon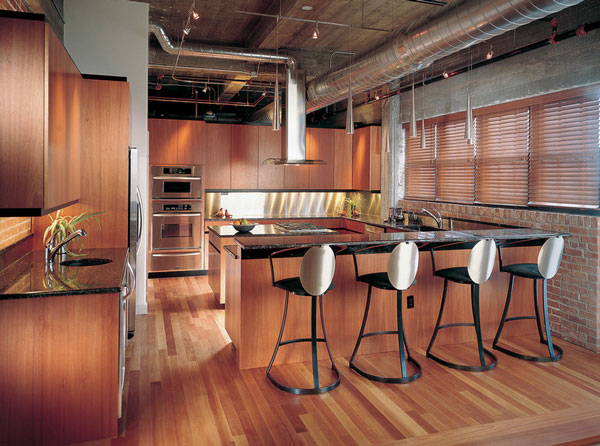 by Kleppinger Design Group
Liked the story? Share it with friends.