Dramatic in its design, soothing in its ambiance and lavish in the myriad of comforts that it unravels, this grand villa in Rotterdam is an absolute treat for the senses. Combining current interior design trends with surprising and creative living solutions, the splendid Dutch residence features opulence at every turn inside. Designed with inimitable panache by KOLENIK Eco Chic Design, the interior of this comfy home is a touch different from the usual lineup of contemporary homes that we stumble across. Instead of opting for cool neutral tones, designer Robert Kolenik utilizes bold dark shades that draw you in instantly with their warmth.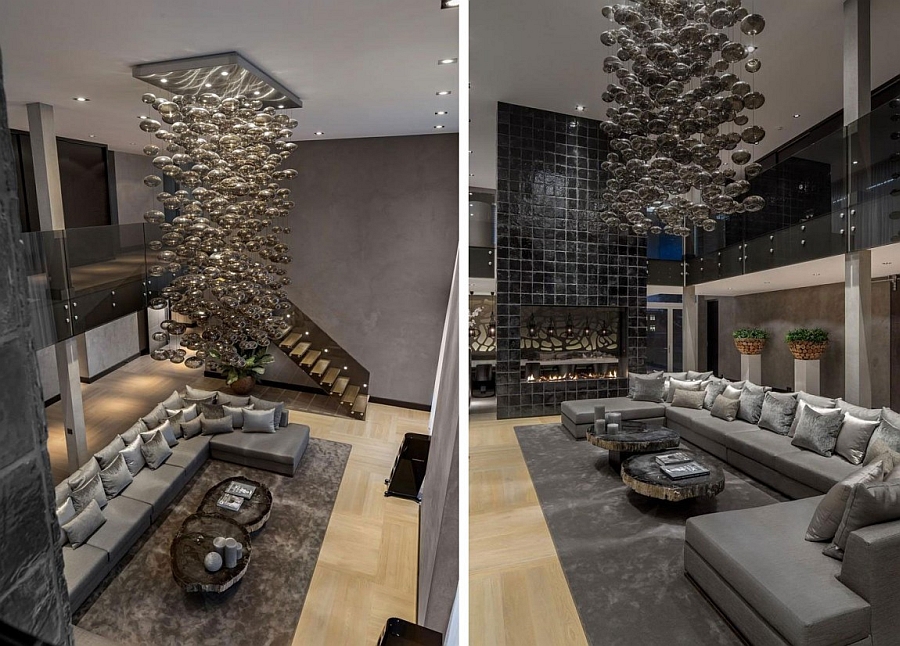 This unique use of dark hues along with decor in chocolate brown, grey and cool leather ensures that the entire villa has an inherently masculine appeal that we often come across in modern bachelor pads. Yet, the kitchen and the dining room offer a refreshing change of pace with the large pristine white kitchen island and the stunning dining table that features an illuminated pure white onyx tabletop and a gorgeous lychee tree trunk base. This defining feature of the house steals the show with ease, even though the living room with its high ceiling sports an equally spectacular staggered glass chandelier along with a custom-made 21-foot-long couch!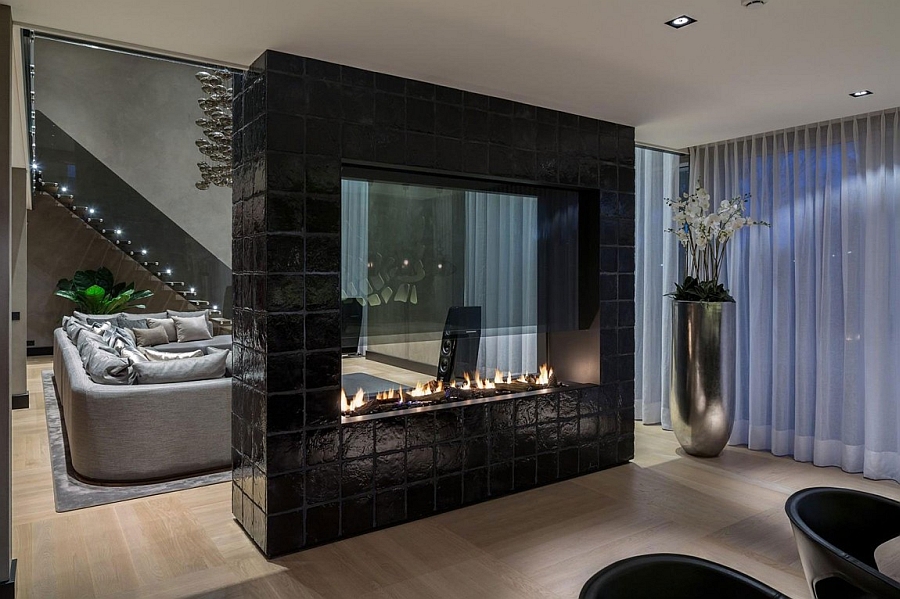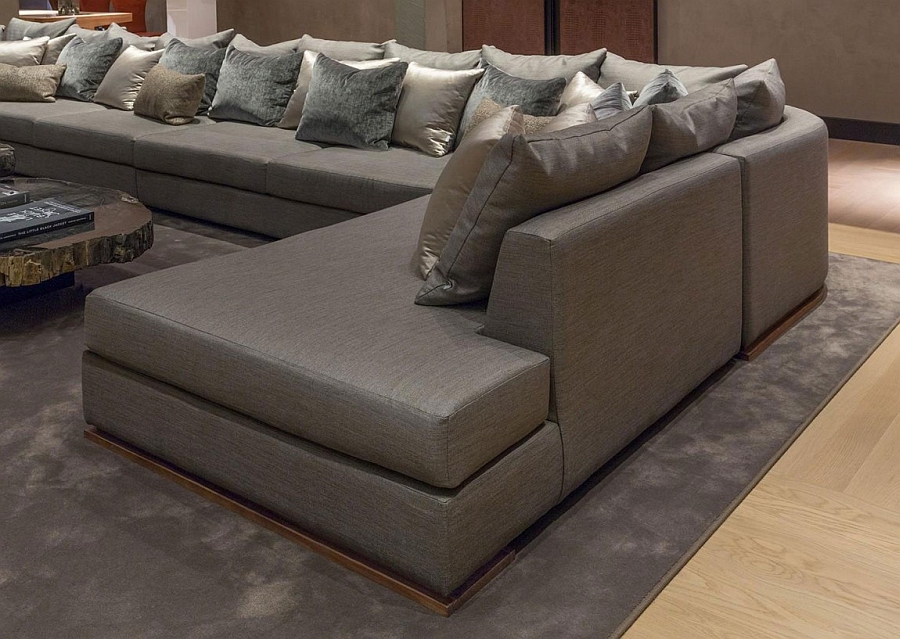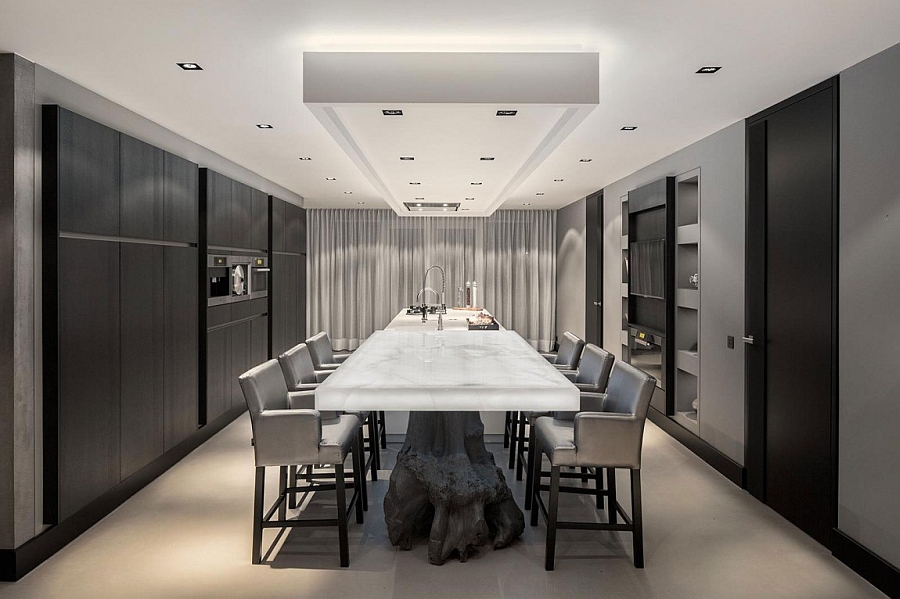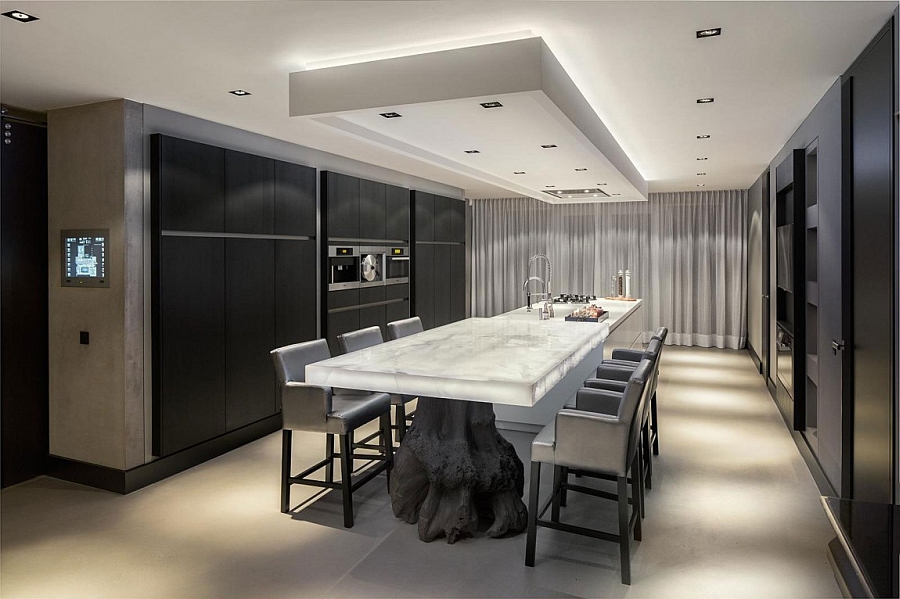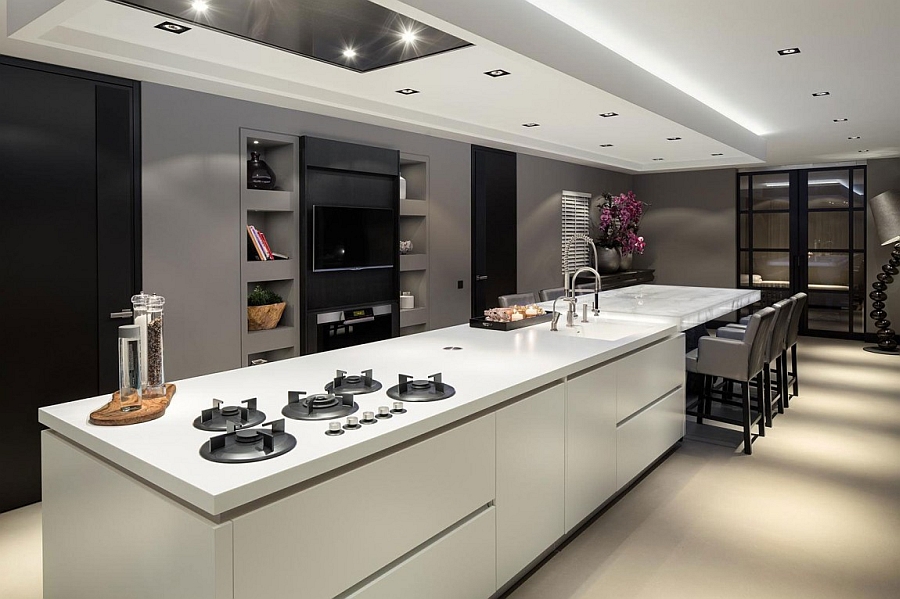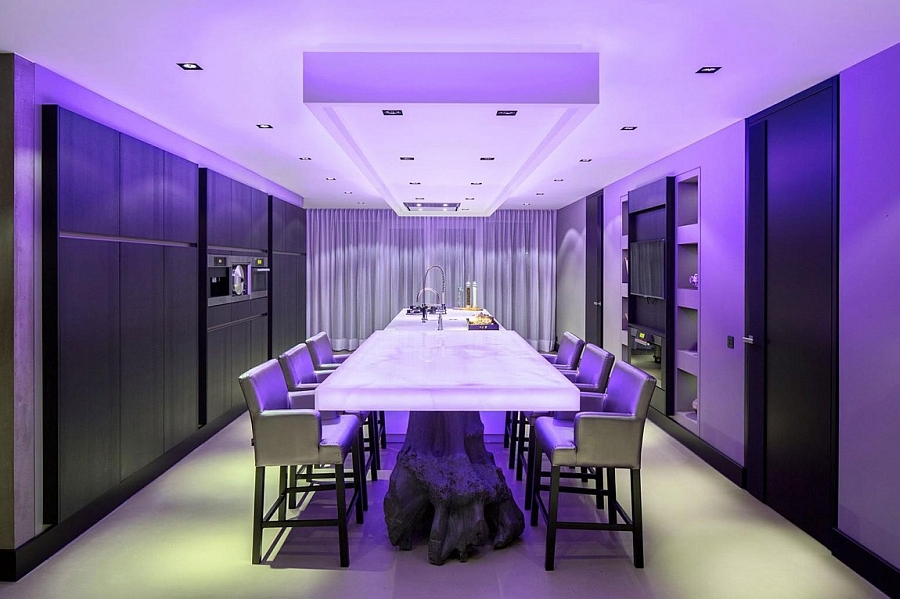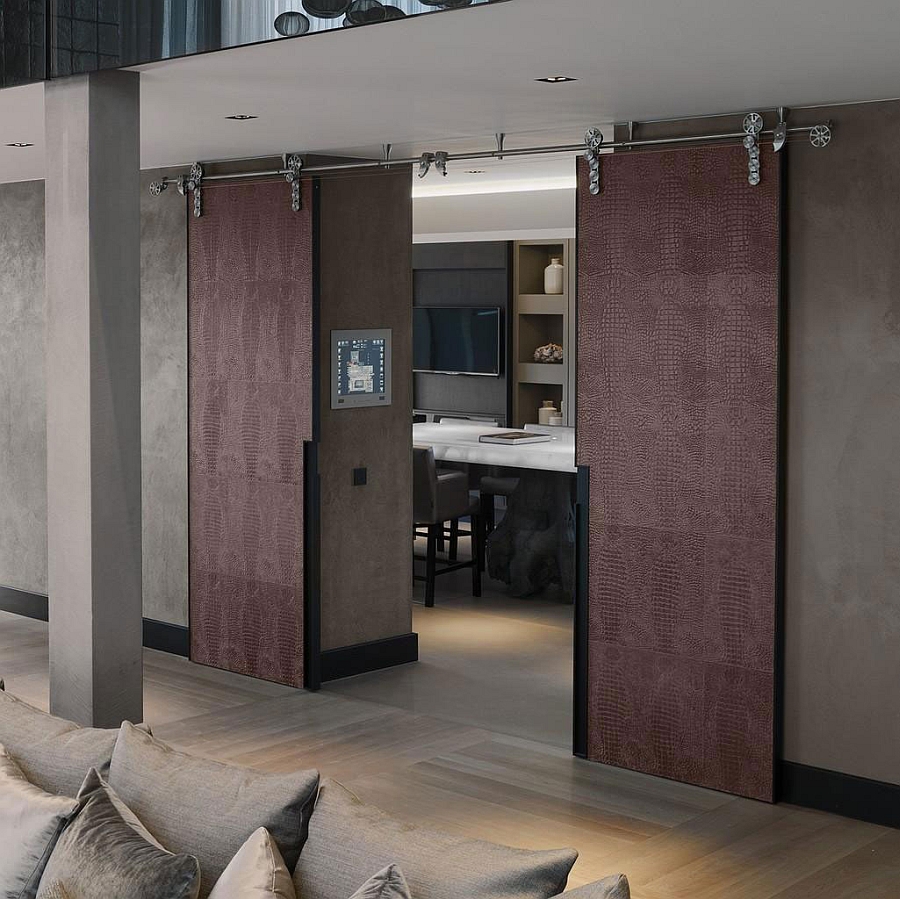 A home theater system and a bar in the basement, automated electronic systems that manage all the controls of the residence from a single integrated hub, a comfortable home work area, a divine master bedroom and spa-like bathrooms complete the posh house. Not to mention, with large walk-in closets and swish leather furnishings, this is one villa designed to pamper you endlessly!