We are indeed featuring some of the hot design trends of the year in the first month of 2014, so that avid Decoist readers and even casual design followers can pick and choose the styles and themes that they like the most. It is a wonderful time for redecorating and giving your home an entirely new look. It was just earlier today that Kate introduced you to some amazing geometric designs in warm wood. And if you were looking for more such fascinating decor finds, then the Trendy Scando Oak Collection from Domus Arte fits the billing perfectly!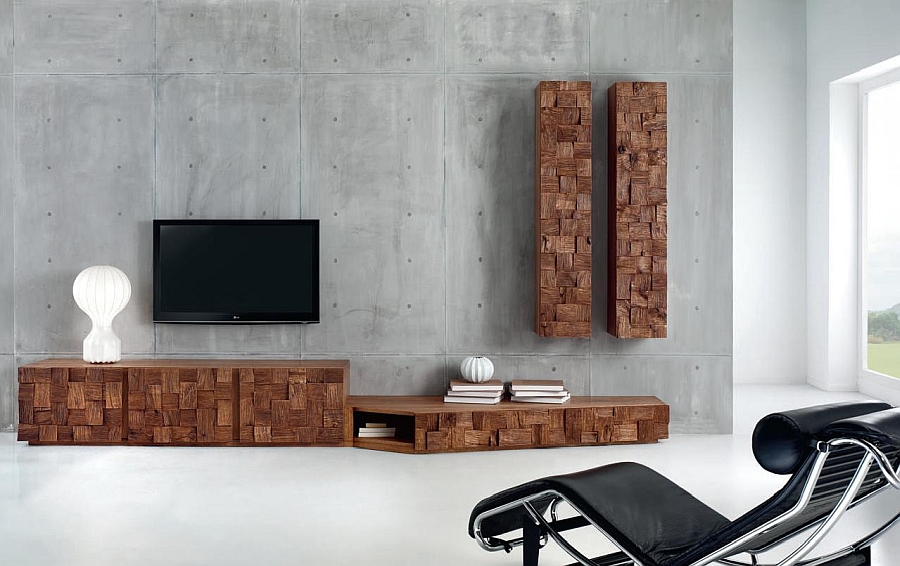 With winter assuming a cloak that is extra white this year, wood is an easy and natural way of bringing in a hint of chic cabin style along with that snug, inviting appeal. The Scando Collection combines clean and well defined silhouettes with solid oak blocks that are placed in a relief pattern. Random yet minimal in its appearance, each shelf and cabinet in this amazing series doubles as an engaging and captivating sculptural addition that elevates the ambiance of your home.
Fitting in seamlessly with any existing theme that varies from the contemporary to the rustic, the lineup features a cabinet, a wardrobe and elegant floating shelves. There is also a 5-sided media cabinet that is bound to become the shining star of your living room entertainment unit. Creating an artistic wooden figurine, each shelf is crafted using wood from cultivated oak forests, making these additions both sustainable and stylish!