If any of your tables need revamping, this post is for you! Your dining room table might just be the most important piece of furniture in your home. Not to get sentimental, but the table is where family and friends spend time together and relationships are made – over a meal. So if you don't have a table that suits you, your family, or your space, its time to make a custom table for your home! [DIY from Remodelista]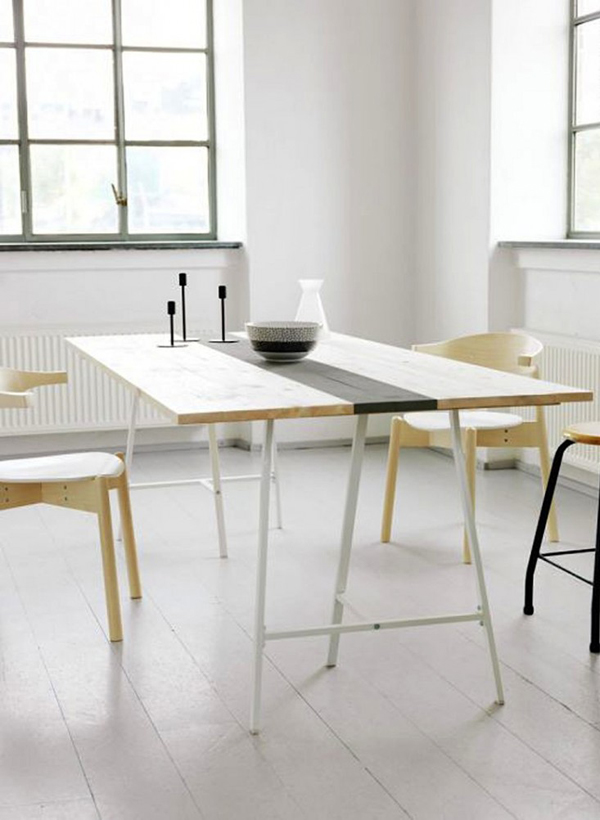 Making your own table may seem like a daunting task, but it's not, and Decoist is here to help you through it! There are several benefits to making your own table. For example, you can customize the size to fit perfectly in your space. You can also choose the color and finishes, and save some money while you're at it! I've found the easiest and most stylish tables on the web for our Decoist readers. So find a table you like and get to work!
Table Basics
All you need to make a table is a surface and four legs. Sounds easy, right?! There are so many resources now for DIYers, creating a table actually is that easy. There are suppliers for stylish table legs (like the classic hairpin leg), meaning all you have to do is screw them on. We will also explore other table leg options like pipe legs and sawhorse legs, but they are all simple. For your tabletop, you just might have a gorgeous piece of raw natural wood or a barn door lying around … if you do, I'm jealous! That means your job will be easy. [from Treboard]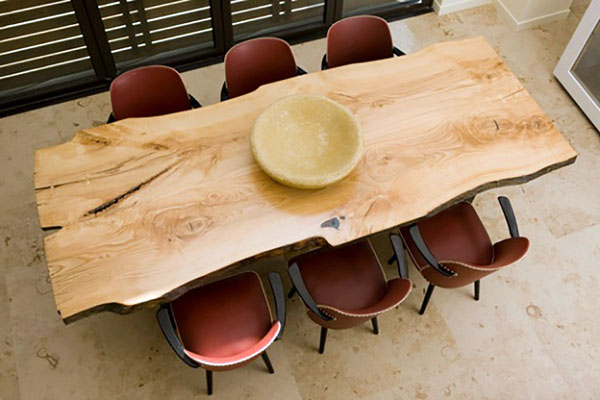 If you want a piece of wood like this, you can probably acquire it for your table. You will have to find a specialty lumber yard in your area, but it won't be cheap. If you don't have a gorgeous piece of wood, don't fret! With the help of Homemade Modern, we will show you how to turn regular old boards into a gorgeous table!
Homemade Modern is a fantastic resource for DIYers who love modern design. They provide easy and affordable DIY tutorials with quality materials for a quality product. Below is one of their videos that will teach you all you need to know to make a fantastic table! (Note: If you do not have a saw, you can get your wood precut at your local home improvement store.)
Now that you know how to make a table top, you can find any table legs that suit you. Another great leg is the sawhorse-style table base. These bases look industrial and modern. The table legs pictured below are from Ikea. [DIY from Creature Comforts]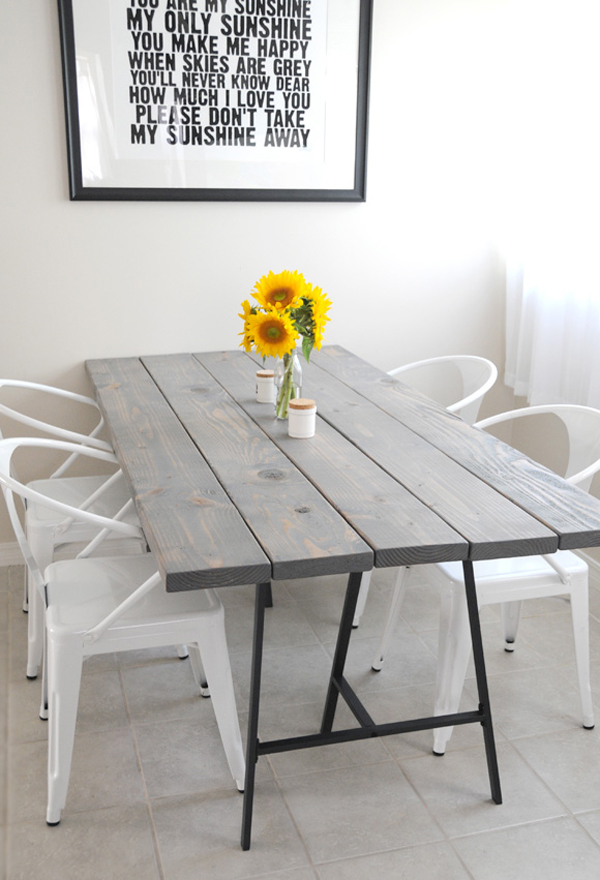 If you look closely at this beautiful table, you can see the base consists of painted wooden sawhorses … amazing! [from Lonny]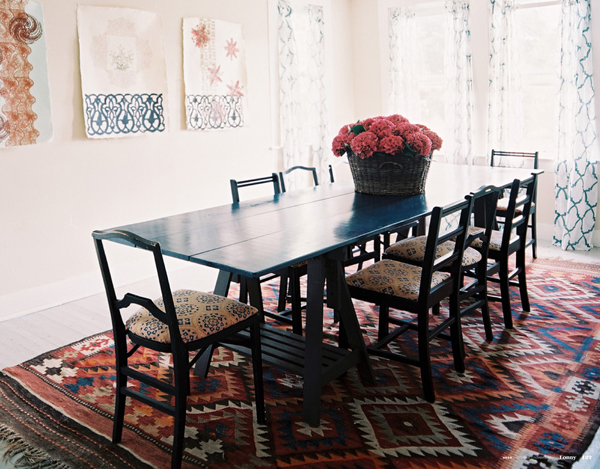 Get Creative with your Tables
Now that you know the basics for table making, it's time to get creative with your table design. You can branch out from the dining room table and get started on desks, coffee tables, side tables, and benches. Nothing will be harder than the dining room table, and that was easy! You can get creative embellishing your tables too. Below are some simple ideas to get your imagination flowing.
This beautiful DIY coffee table is from The Brick House. I love the pop of color on the bottom of those hairpin legs.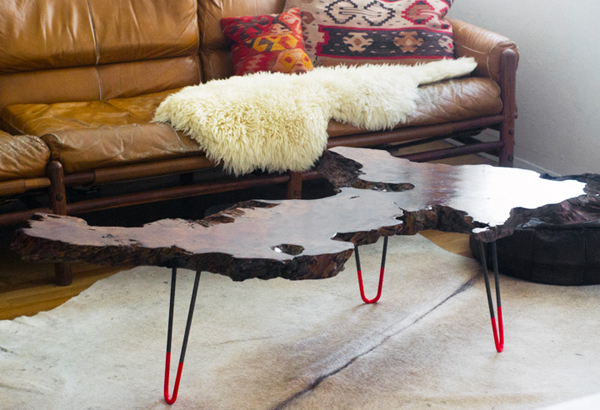 Add more color to your table with this easy DIY using copper tubing. [DIY from Design Sponge]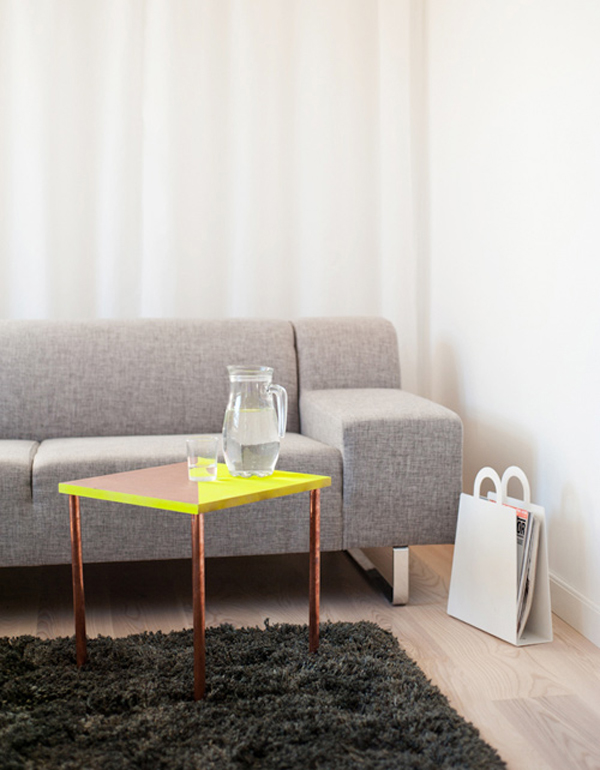 This desk is built just like the sawhorse tables we saw earlier. Though this table was embellished with a gilded edge for added style. [DIY from Camille Styles]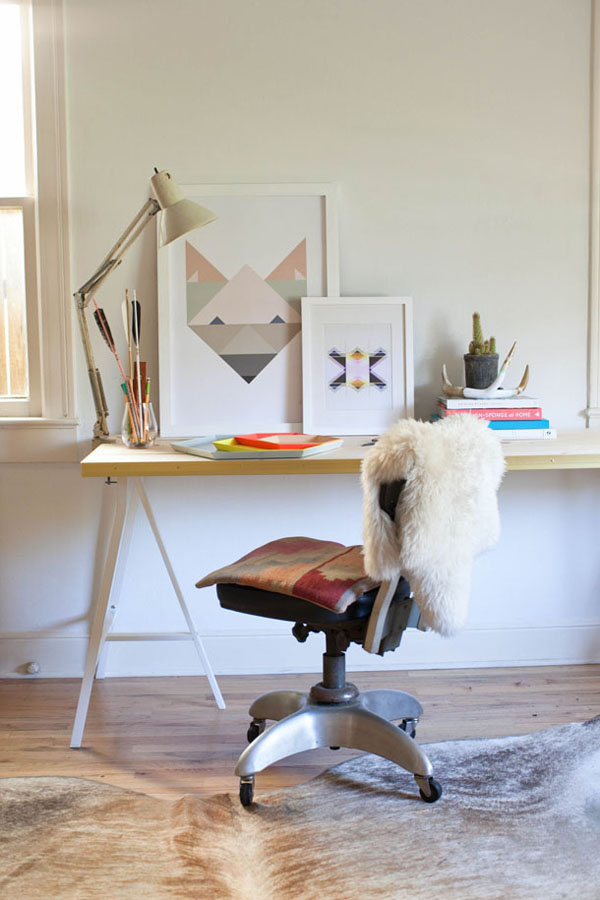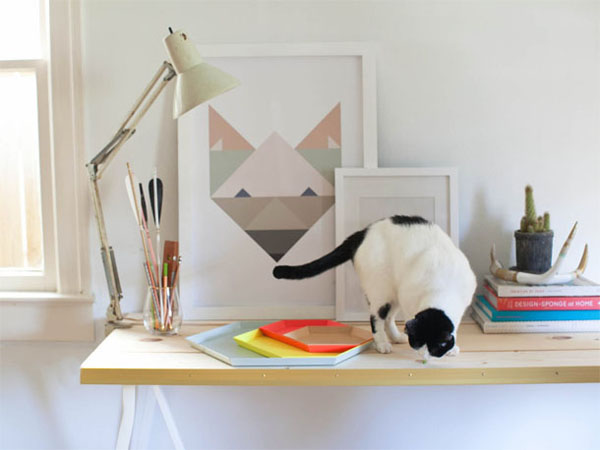 Perfect for small spaces, the desk below folds up for easy wall storage when it's not in use. [DIY from Homemade Modern]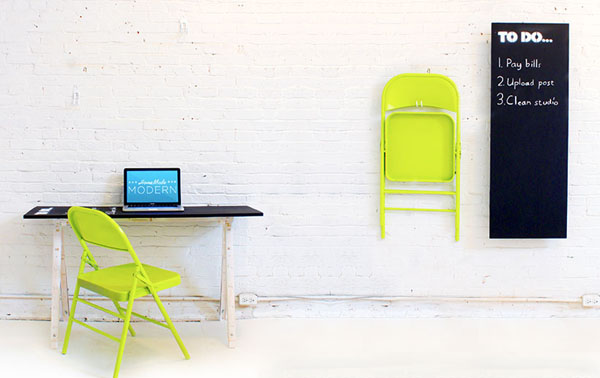 I am quite confident that you are now prepared to start making your table! You have all of the resources you need, but don't be afraid to stray from your source. Take creative freedom and make your table your own.
Let us know how your table turns out by commenting below!