While living in a big city often has its perks, there comes a time when all of us would love to get away from the unending rush and the taxing lifestyle. This stylish modern house was designed by architect Sharon Weiser to serve the needs of a family that decided to move away from the constant hustle and bustle of life in Tel Aviv. While offering the owners a tranquil and luxurious retreat, the architect also aimed to bring a sleek, contemporary design style to the fabulous residence.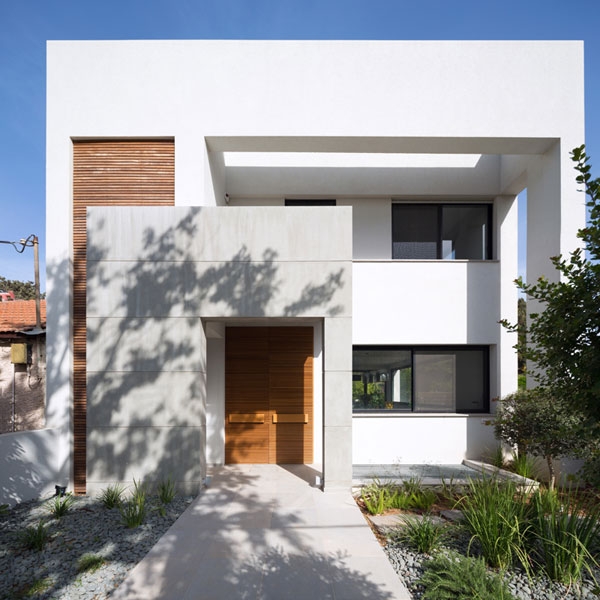 The spacious house is spread across three different levels with the ground floor featuring the living room, the dining area and the kitchen. The private quarters and bathrooms are housed on the top floor. The architect also chalked out a basement that offers the family additional space for guest quarters. A pristine white backdrop graces the entire house and gives it a clean and refined appeal. Pops of bright accent color are confined to the odd ottoman in cobalt blue, lovely pendant lights in steel and a touch of natural greenery placed elegantly in the kitchen.
Large glass windows offer seamless connectivity between the open living area on the lower level and the grand landscape outdoors. A lavish deck area next to the refreshing pool allows the owners to lounge in style while they take in the many sights and sounds that surround this beautiful house.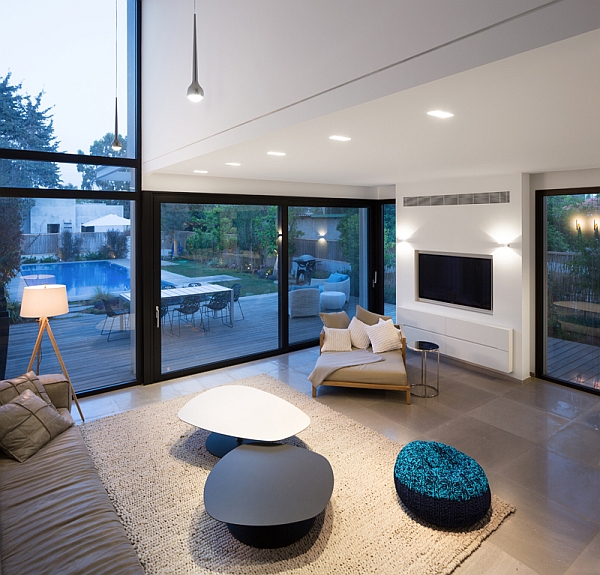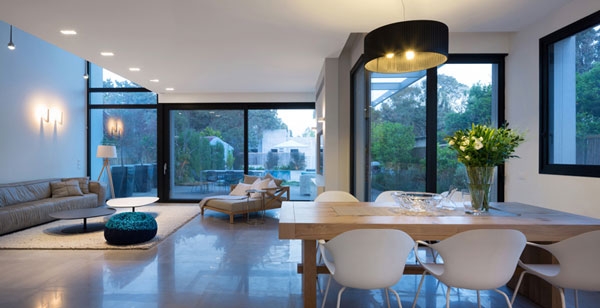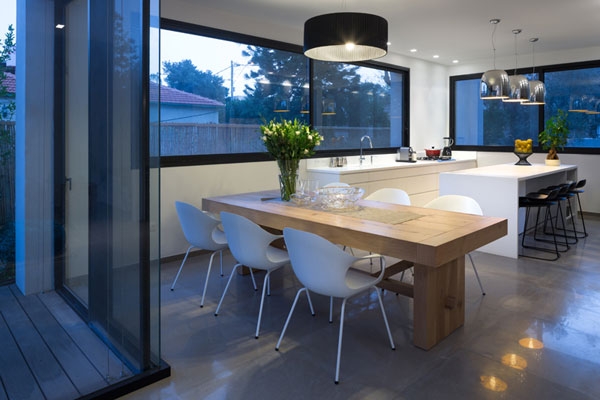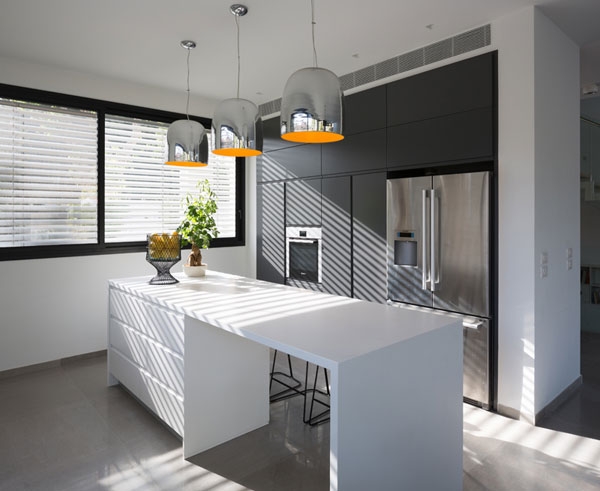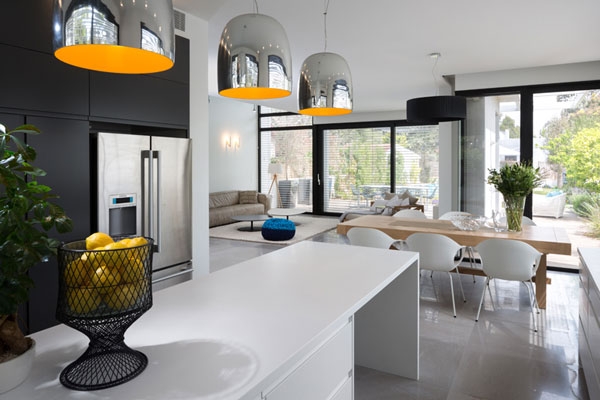 A cool staircase flanked by a floating book display leads to the master bedroom and the two additional bedrooms on the first floor. Each of these rooms exudes a soothing, relaxed vibe, while large wall cabinets that melt away into the backdrop offer ample storage space. Carefully designed luxurious bathrooms cap off this exquisite house that promotes a peaceful and pleasant lifestyle.