Getting back to work after a fun and relaxing weekend can drain the joy out of your life pretty quickly. But that doesn't always have to be the case. Modern offices are rapidly redefining the way we look at interior design in the workplace, and they are creating an environment that is vibrant and engaging. Endless lines of boring old cubicles in beige and grey are now a thing of the past. The current trend is to fashion a cool, chic office that is efficient, ergonomic, inspiring and a touch eclectic at its heart. Incorporating all of these virtues along with a dash of green goodness, the innovative iQuest office in Cluj, Romania was conceived by Atelier Mass.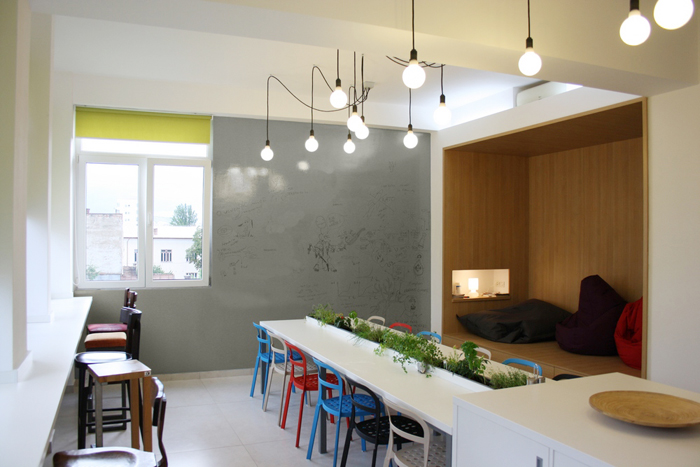 At the heart of this creative and inviting office is a large dining area that allows employees to catch a break, share ideas, take a little power nap and enjoy a cup of coffee after a long hard day. The vivacious dining area was designed to incorporate one of the principle philosophies of this IT firm – Green iQuest. A row of aromatic plants and herbs sits in the middle of the long dining table, giving the room plenty of natural freshness. Recycled and reused bar stools are coupled with colorful dining table chairs to further enliven the neutral interior.
The large dining hall also contains a small resourceful kitchen that allows employees to prepare a quick meal. The kitchen also includes an espresso machine and plenty of room for storage. Another striking feature of the room is the giant wooden nook with plush beanbags and cushions that allow you to rest and re-energize before you go hunting for the next big idea! A whiteboard wall to quickly scribble down an idea or two completes this novel space.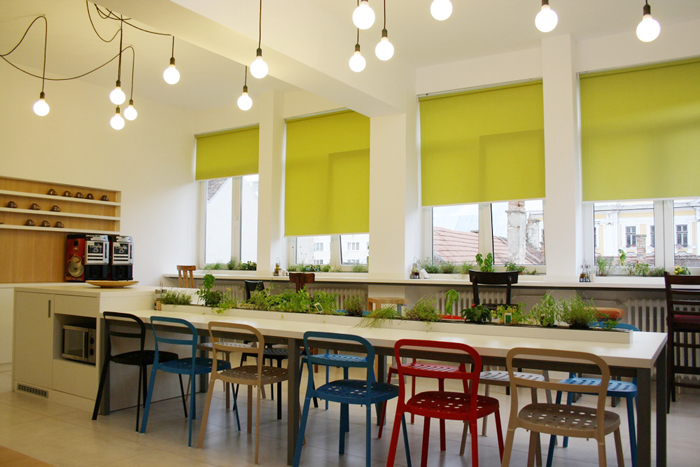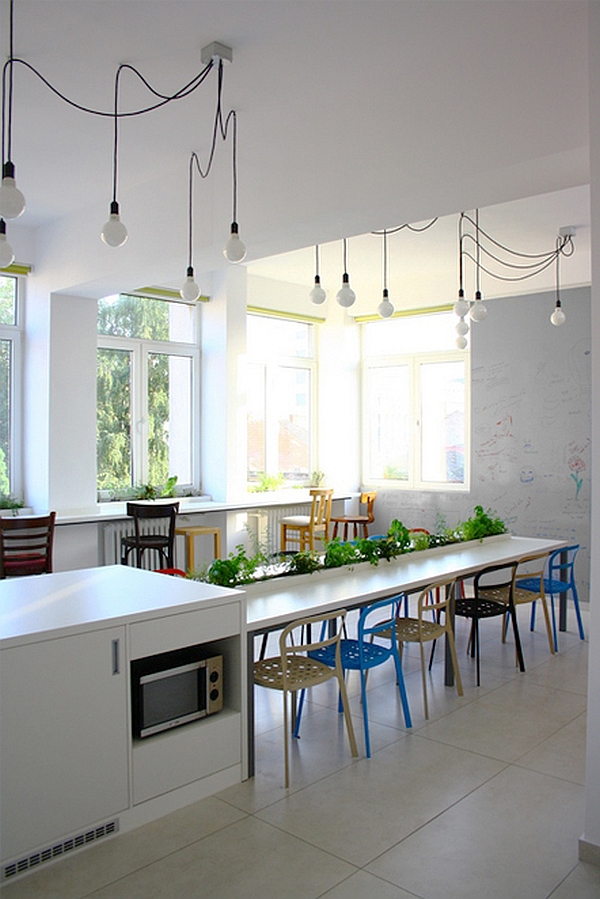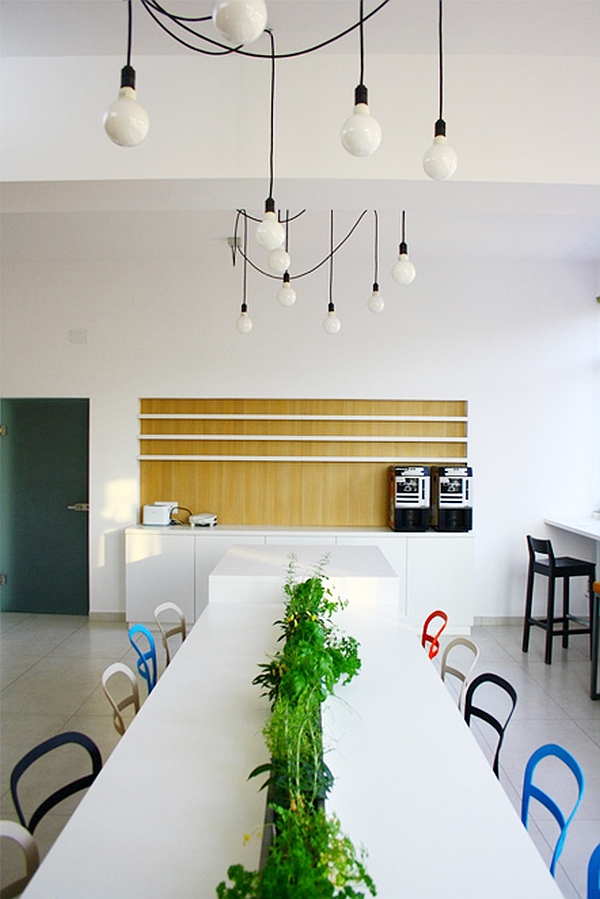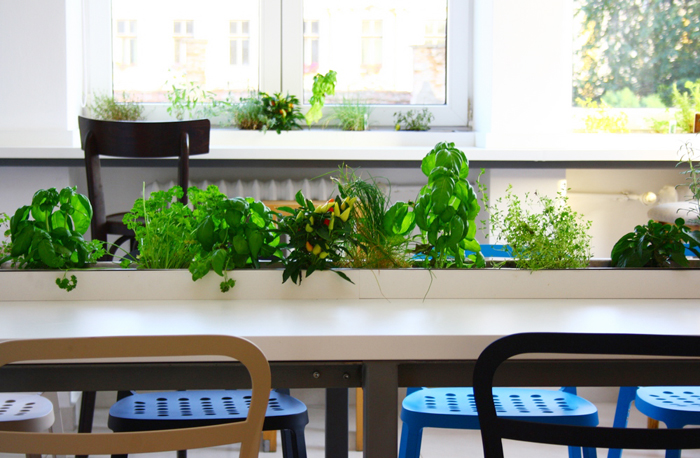 Original, charming and attractive, the iQuest office is a wonderful example of an office design that is anything but mundane and repetitive. Feel free to explore our recent posts showcasing the headquarters of Inaugure Hospitality Group in Barcelona and the Pinterest Office in San Francisco for more dazzling inspiration…