If you're lucky to live in a home with a separate dining room, you have an entire space devoted to enjoying a delicious meal with friends and family. But sometimes decorating this space can be a bit intimidating… After all, the living room houses comfy seating, entertainment and more. The bedroom is a sleeping space that doubles as a sanctuary. The dining room holds a table and chairs, but filling the rest of the space may take some time, especially if you're using this room to make a grand statement. In fact, when it comes to the walls, it can be difficult to make decisions about artwork. Should you put a painting on every wall? Do you stick with one or two main colors for each piece?
Today's post is dedicated to wall decor ideas for the modern dining room. It's not all about paintings, folks. Wall sculptures, mirrors and shelving can also be incorporated into the design, adding dimension, depth and creativity to the room. We've rounded up our favorite artistic finds below, and there's a selection for every price range. Happy browsing…
Dining Room Wall Art
The silver and gold trend is still going strong! Rather than blinding you with its shine, this color combo can be quite soothing, especially when incorporated into a piece of modern art. Below we see Fortive from Z Gallerie, a piece by Joshua Schicker that features shades of linen, taupe and gray.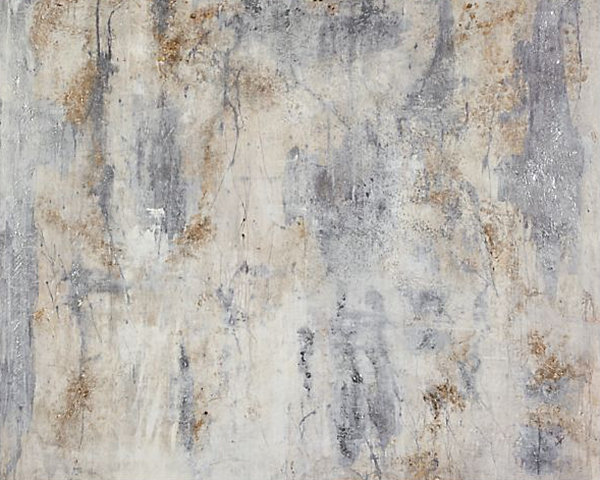 It's official: Radiant Orchid is Pantone's Color of the Year for 2014. Welcome the shade into your dining room in the form of an Abstract Art Painting from Etsy shop Art by Heroux…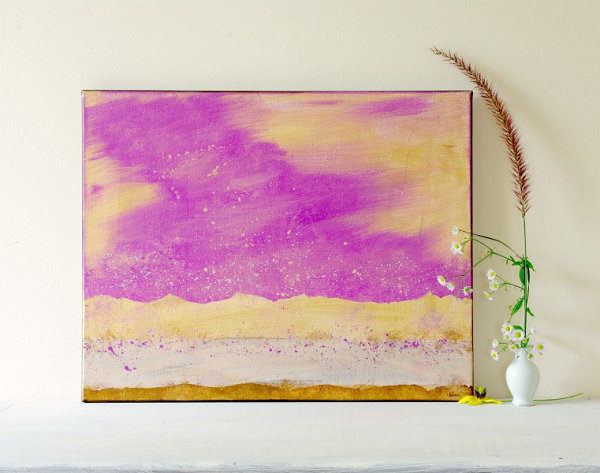 For an elegant shine that celebrates warm tones and visual motion, check out Golden Voyage, a piece of artwork created by L. Bodine for Z Gallerie. The beauty of metallic tones: they can be mixed with a variety of colors, from your wall color to the hues showcased in other nearby works of art.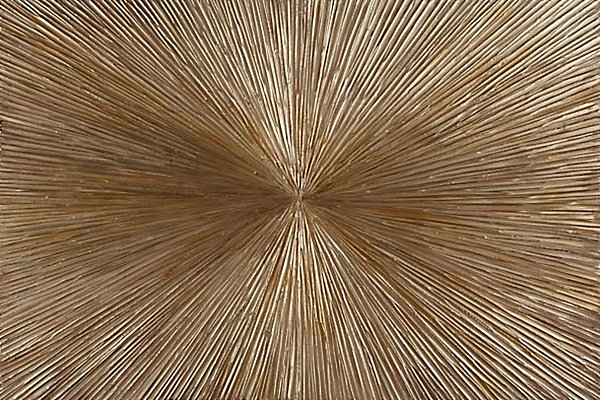 Don't hesitate to group a collection of art pieces with a similar motif. Geometry reigns in this Geo Stitch Wall Art from West Elm, made from hand-stitched thread on linen and velvet backing: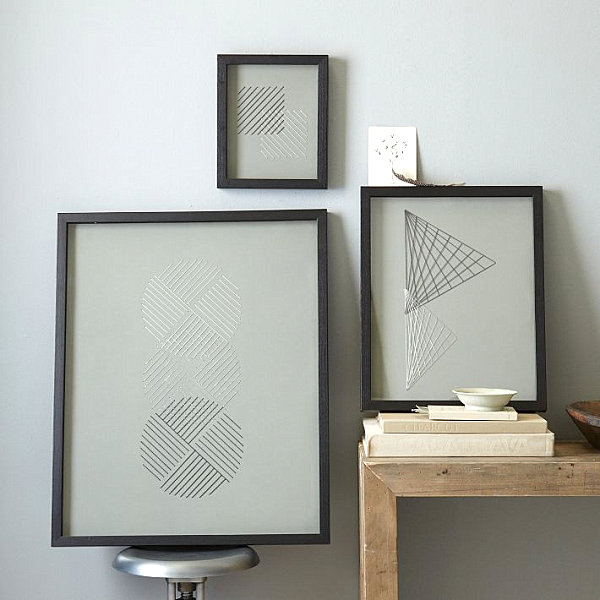 Dining Room Mirrors
If you have a group of paintings that nicely complement one another, hang them all over your dining room and don't look back! But hanging paintings on every wall can create a heavy look. Breaking up artwork with mirrors adds variety and reflective shine. For an iconic piece that makes a bold statement, check out the C. Jeré Raindrops Mirror from Jonathan Adler: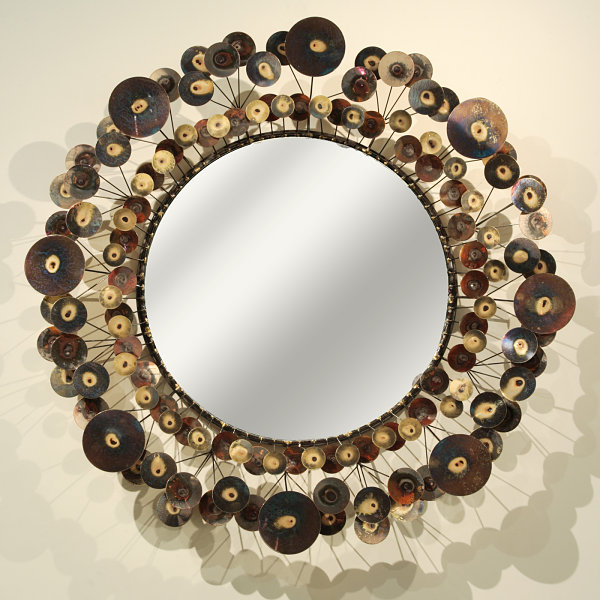 Just as you might create a grouping of artwork, don't hesitate to hang a group of mirrors on the wall for a gallery-style effect. These Monte Mirrors from West Elm feature aluminum frames with a plated brass finish. Love the geometric outlines!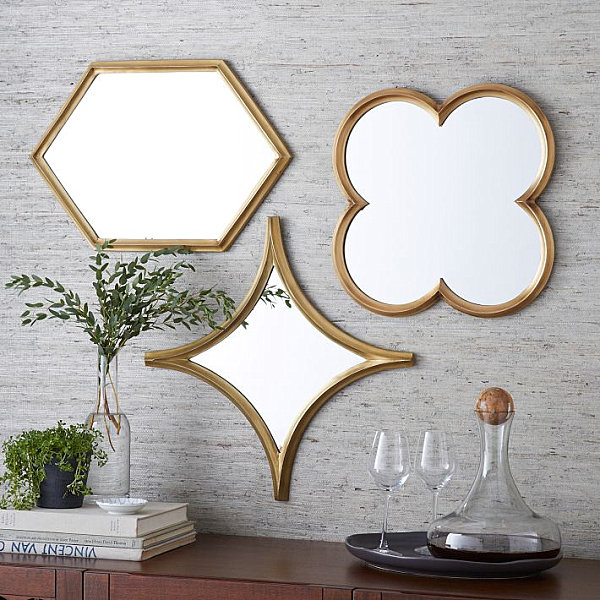 Our last featured mirror pulls double duty. It's the Strand Wall Shelf from Z Gallerie, a stylish mirror/shelf combo featuring beveled mirrors on all sides. Display items on top of this shelf, or place them inside…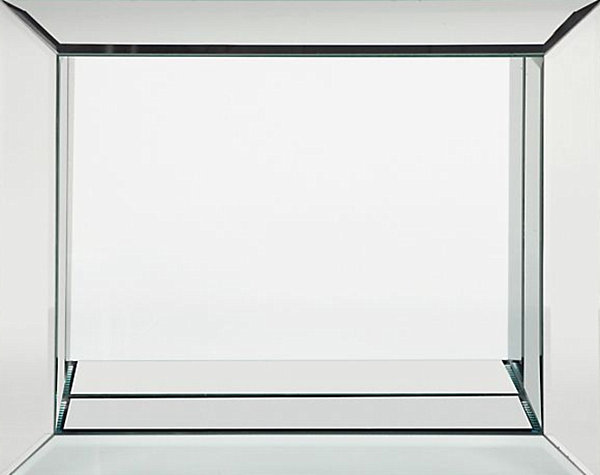 Wall Sculptures for the Dining Room
A wall sculpture is an artistic way to add 3-D style to your dining space. These Papier-Mache Reindeer Animal Sculptures from West Elm are handmade in Haiti from recycled materials. They showcase the drama of wall-mounted antlers while being animal-friendly at the same time!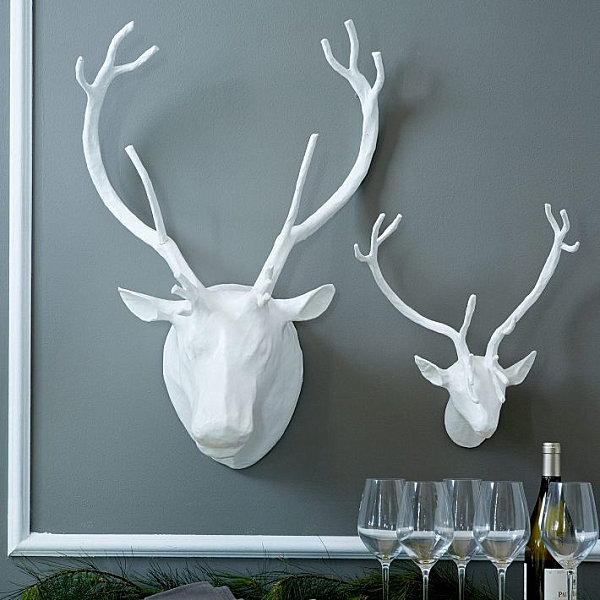 There's nothing like a metallic wall sculpture with Mid-Century modern style! This C. Jeré Urchin Sculpture from Jonathan Adler is made of brass, and its spiny design adds retro-meets-contemporary style to any space.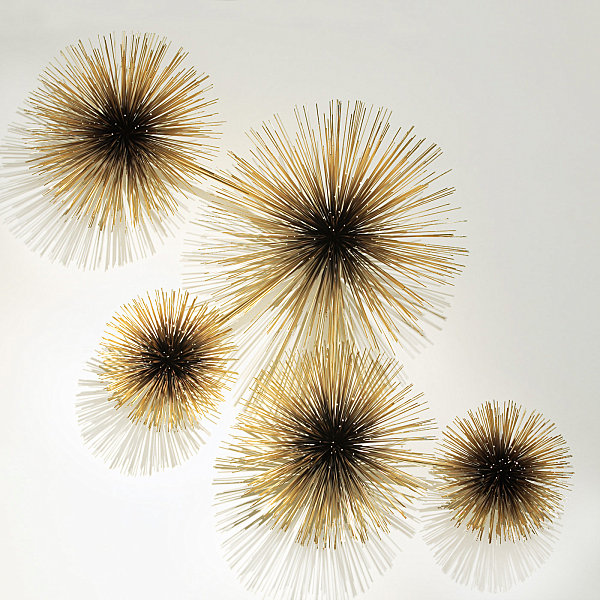 In fact, Jonathan Adler has partnered with the C. Jeré studio to reissue the most popular Mid-Century designs. Like this Raindrops Sculpture, which comes in both gold and silver: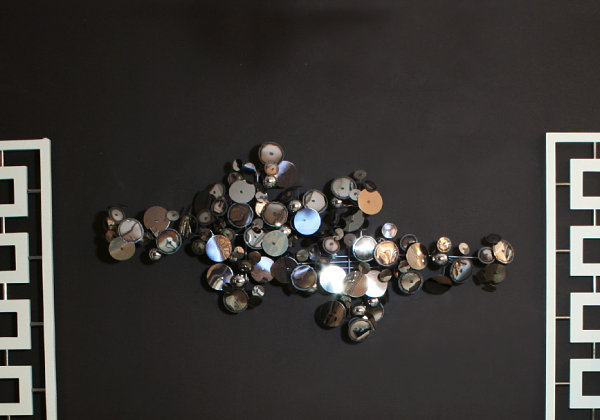 Iconic wall sculptures are irresistible. But if your budget prevents you from purchasing the high end selections, know that there are others that deliver big style for a fraction of the price. This Curved Metal Wall Art from West Elm showcases bent forms in powder-coated iron. Once again, note the silver and gold tones…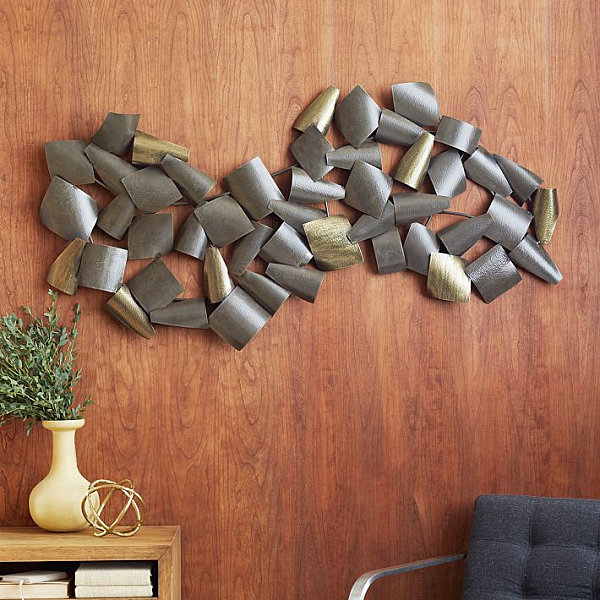 Channeling the style of C. Jeré, this Scoppio Wall Decor from Z Gallerie comes in three different sizes. Combine a plethora of these gold-toned pieces to create one large spread, or purchase a few and hang them in a small grouping…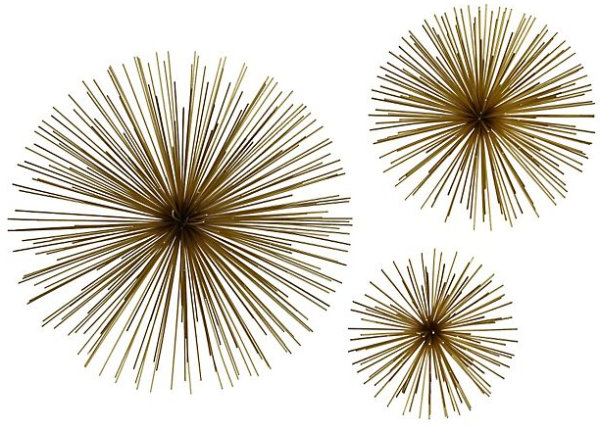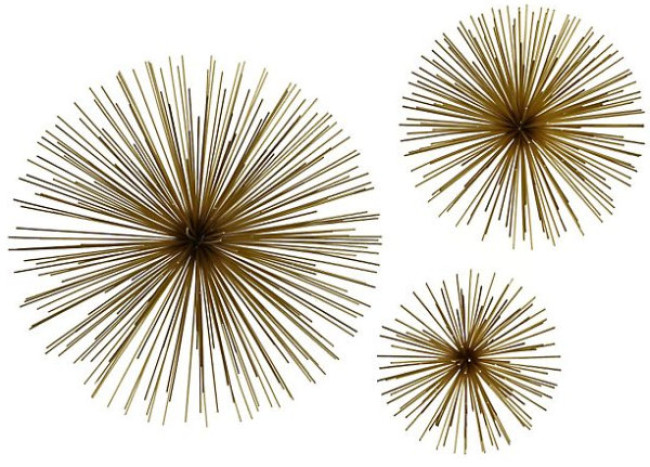 This 3-Piece Brass Wire Cube Set from CB2 is the perfect way to create your own wall sculpture. In fact, the writer of this very post ordered 5 sets to create a spread for her dining room wall! The grid design featuring brass-plated iron makes a modern geometric statement…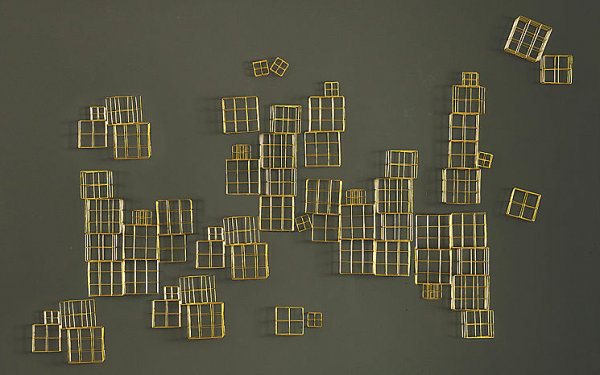 Dining Room Wall Shelves
Don't forget about the decorative power of shelving! Shelves are functional and stylish–perfect for a space that holds small decor items such as vases, teacups and dishware. Use shelves to display collectibles, serving pieces and more! This Set of 3 Floating Shelves from CB2 is crafted of powdercoated iron. As you can see in the image below, purchasing several sets and grouping them together creates quite the chic statement on a dining room wall!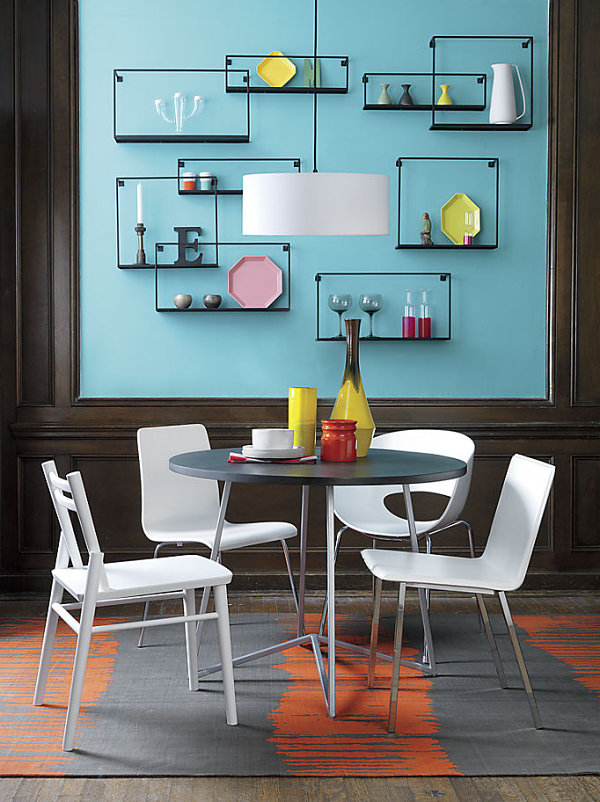 Belted shelves are all the rage, especially since they blend clean-lined wood with raw leather for an earthy-meets-modern look. This Belt Shelf from CB2 is constructed from plantation-grown sustainable mango wood…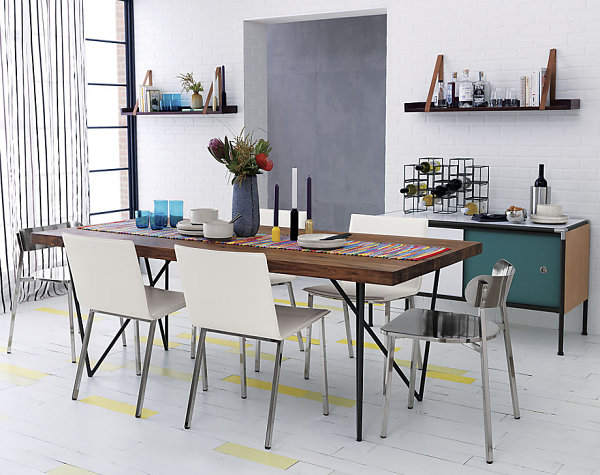 Got a tiny dining space? Maybe one that's part of the kitchen? No problem! Shelving is a great way to add storage and style. Use the Alcove Wall Shelf from CB2 to hold glassware, coffee supplies and more. A sheet metal and steel frame features nine handy ledges…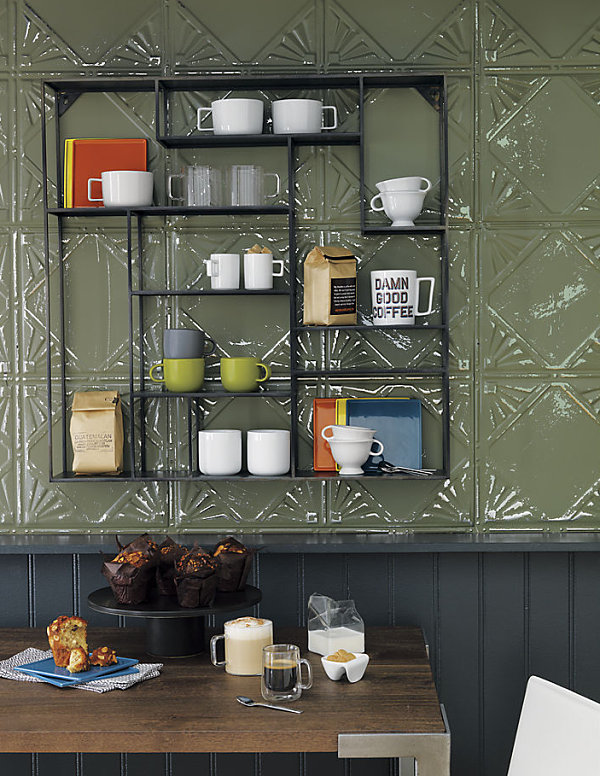 For an elegant shelving option that's perfect for glossy spaces, check out the Pascual Wall Shelf from Z Gallerie. A metallic framework and antique mirrored finish make this piece ultra glamorous. Plus, it's ideal for displaying decor!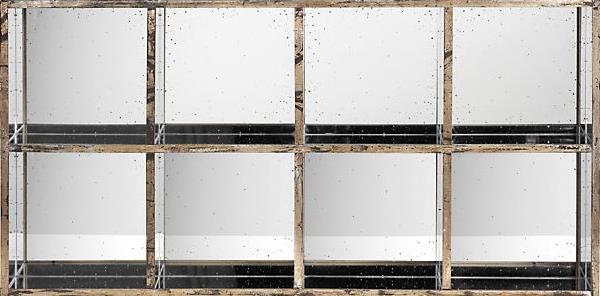 Wall sculptures? Artwork? Mirrors? Shelving? The possibilities for dining room wall decor are endless. Try one or all of these solutions to create an eye-catching space of your own!