Located in Brasov, Romania, Colaj Café left its first impressions on now-devoted clients in September 2012. Since then, this eclectic coffee shop has been offering an inviting space where artists, architects and creative minds come to replenish their creativity.
A collage of all things cultural, a movement towards the new that implies respect for the past–this is what defines Colaj. Concerts, workshops, movie nights, wine tastings and concept parties all fit in this sophisticated, fresh space. Manuel Teicu is not only the owner, but the designer who envisioned this vibrant collage of visual details, tastes and sounds.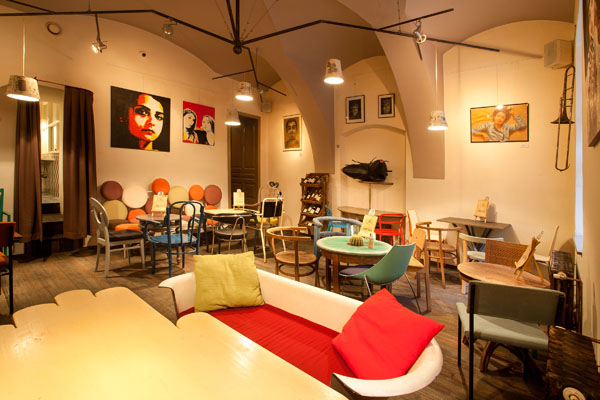 The 300-year-old building sheltering an attractive mixture of shapes and colors underwent minor renovations that accentuate the elegant architectural details in the newly imagined scene. Accommodating 50 people inside and doubling this number with the outdoor terrace, Colaj welcomes its guest inside, past the bar lined with half doors, into the cozy, colorful main room. In the back, there is a smaller area where couples and groups can enjoy privacy.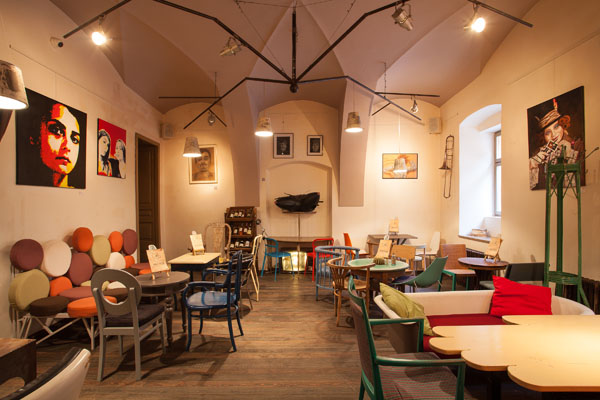 Colaj merges pastels and bright colors in a truly inspiring setting. Chairs reviving the historic decadence of the Thonet, Jugendstil, Baroc and Art Deco styles were matched with a Breuer replica, a Panton chair and an old dentist chair used back in the '20s. Other eye-catching additions are the bathtub sofa and the sofa made from colorful upholstered discs. Each detail was carefully chosen to provoke creativity and explore connections between people and the arts.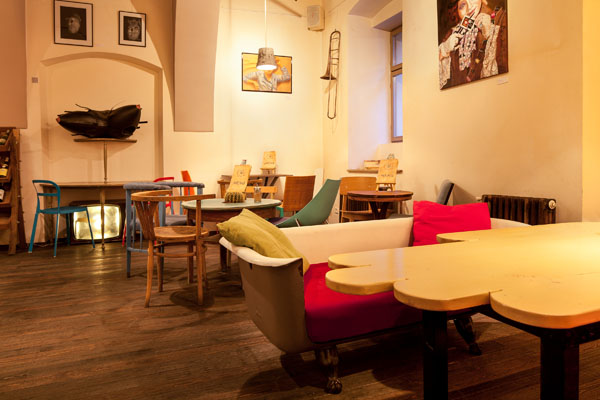 The vaulted ceiling was adorned with a customized lighting system made from iron. Spot lights and metal buckets hang from this spider-like structure, creating the desired atmosphere for each event held inside. White walls provide a gallery space for the constantly changing expositions that recalibrate the interior once a month. Even the menus present themselves as cute little easels, adding the final touches to this visual and cultural collage.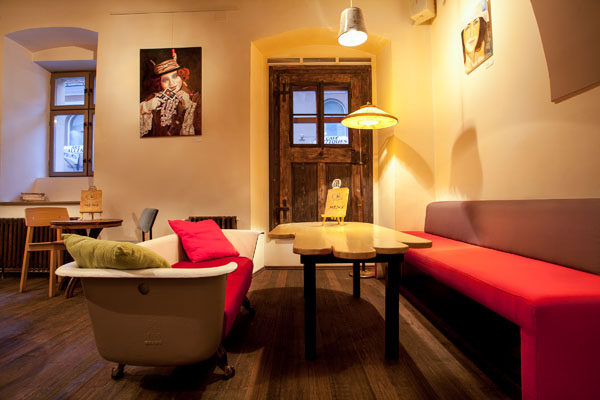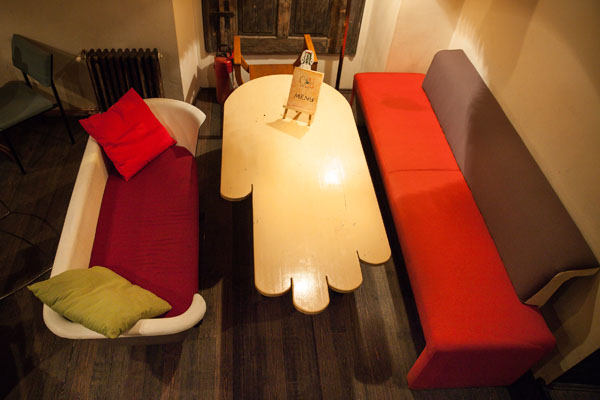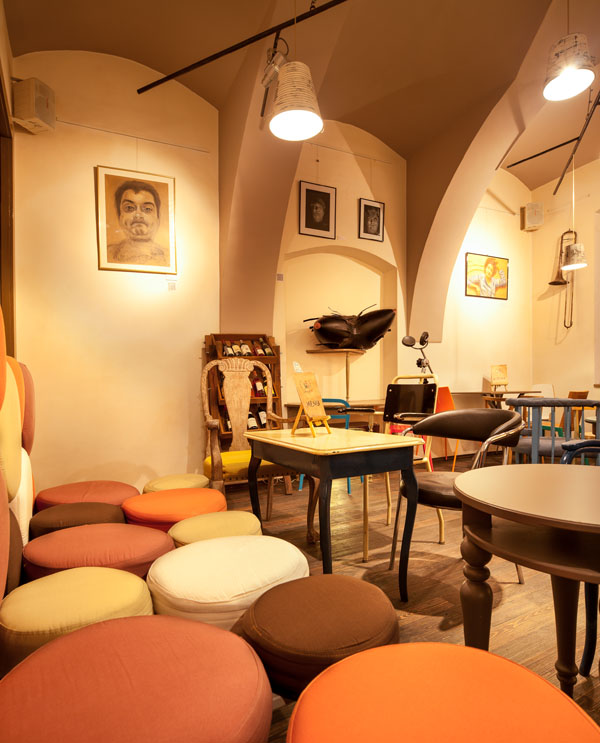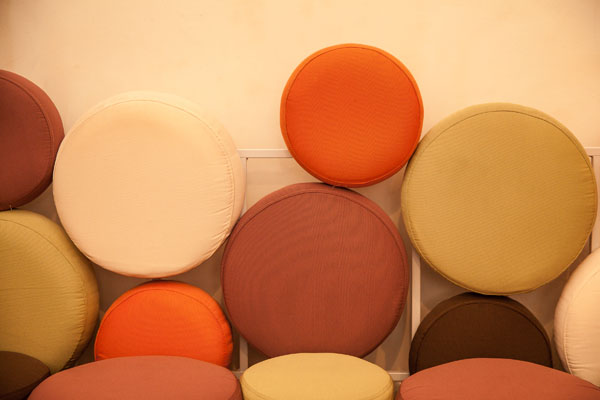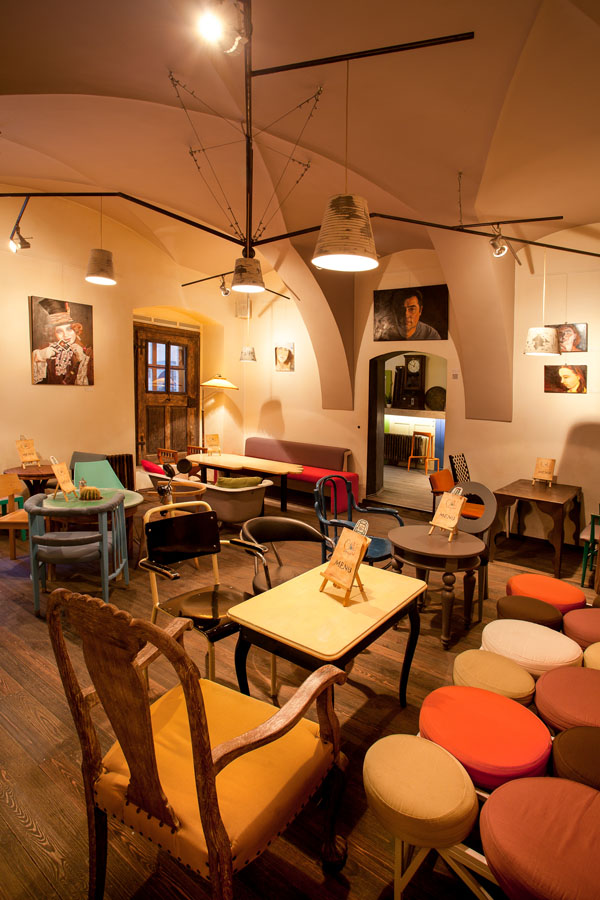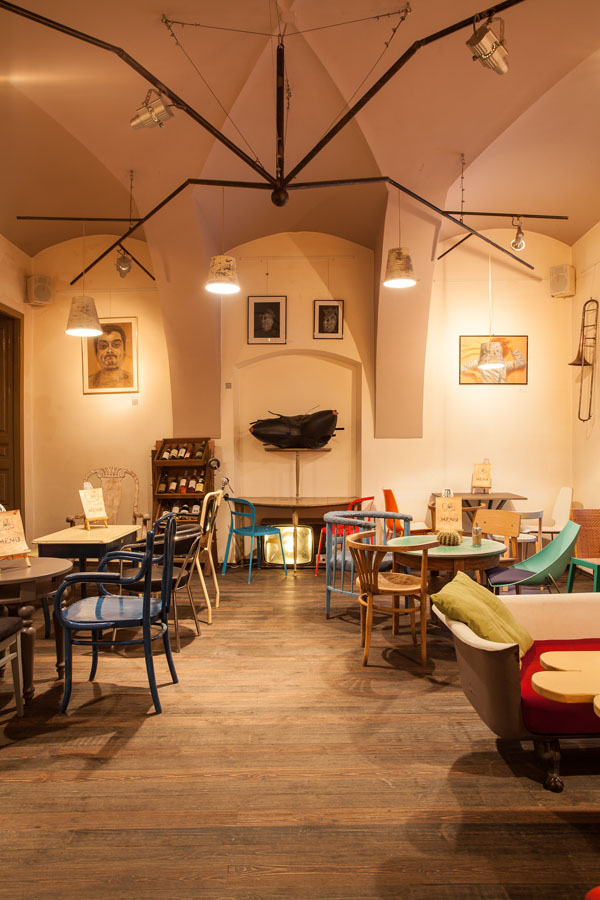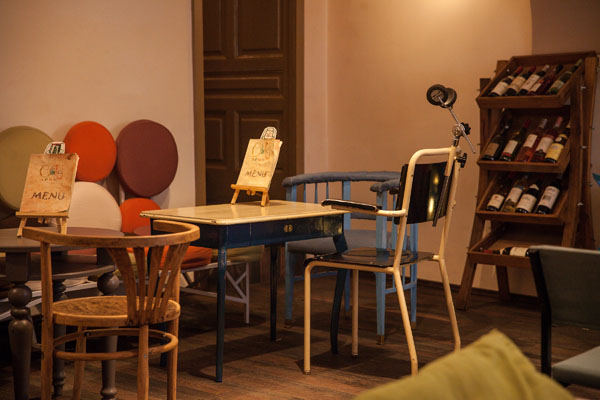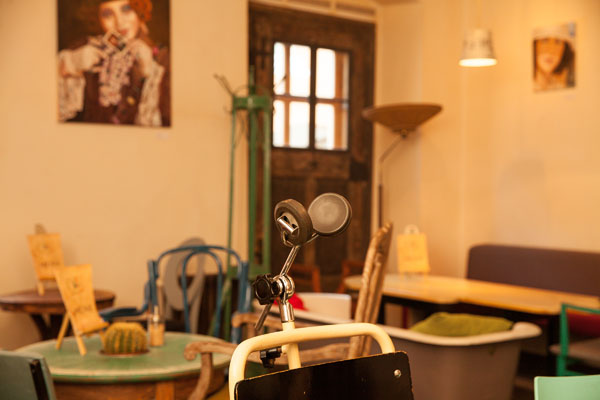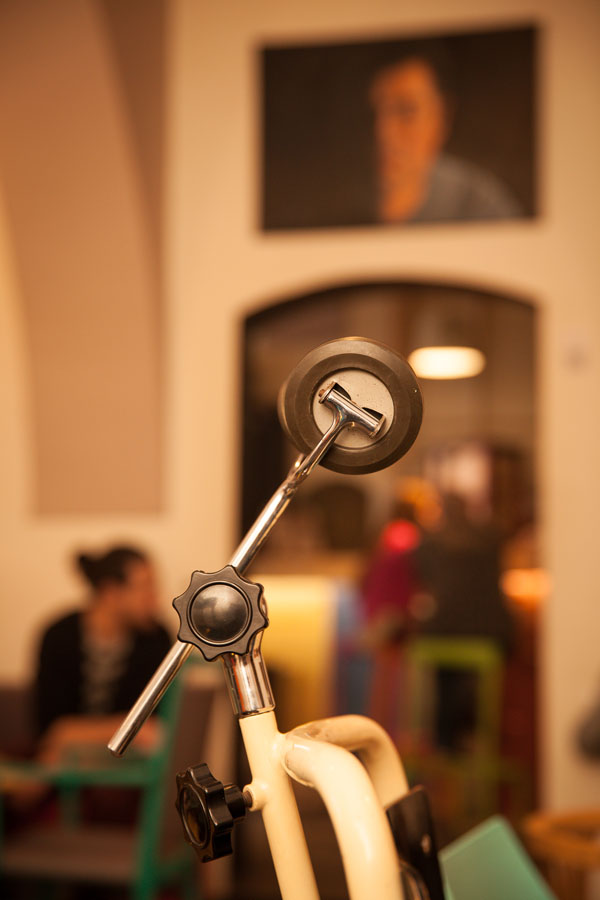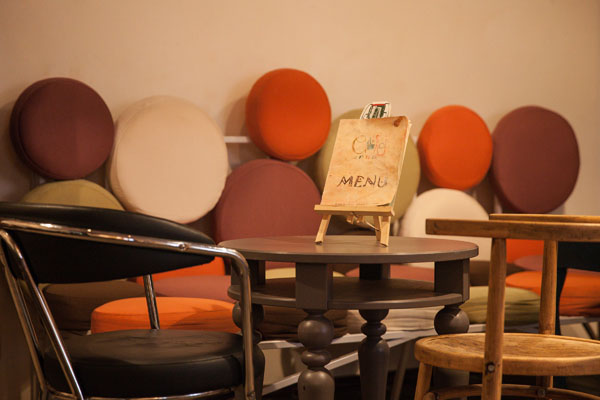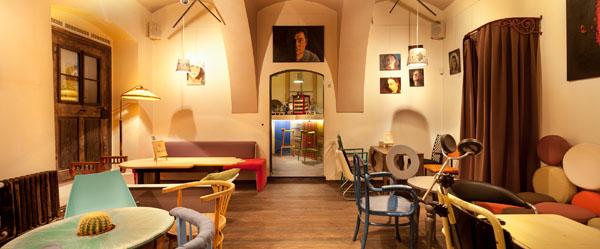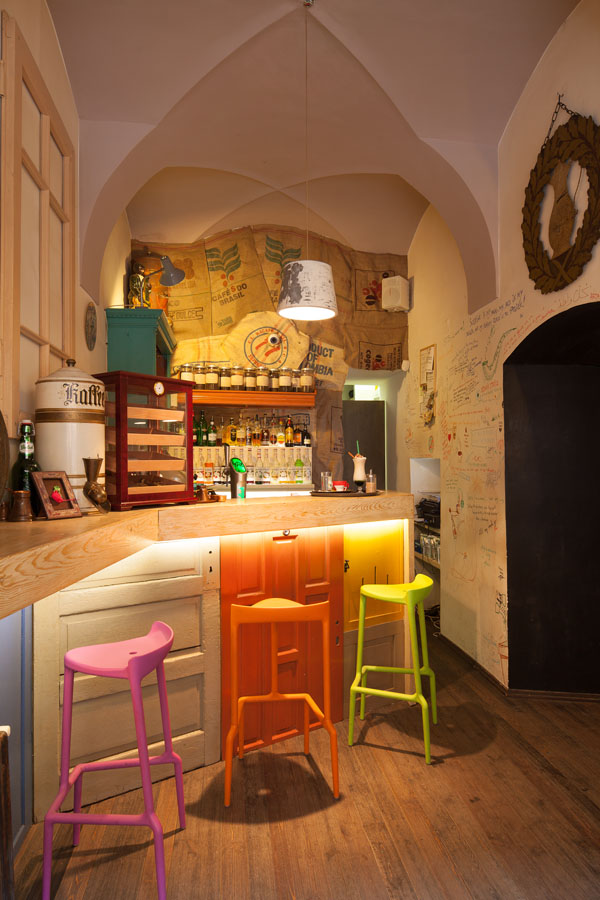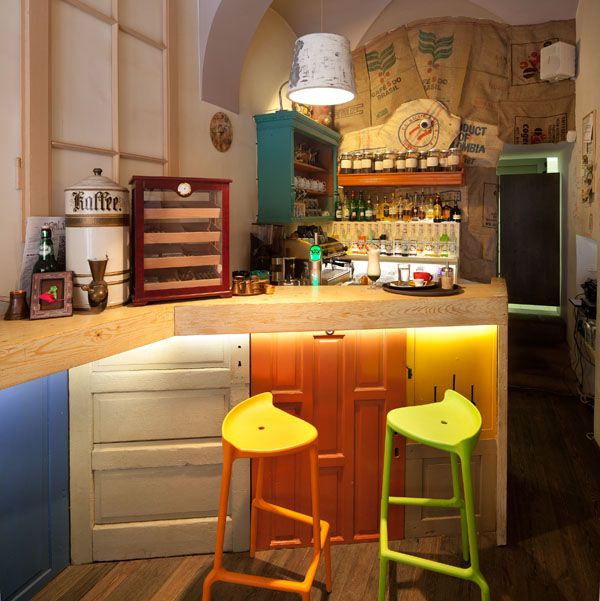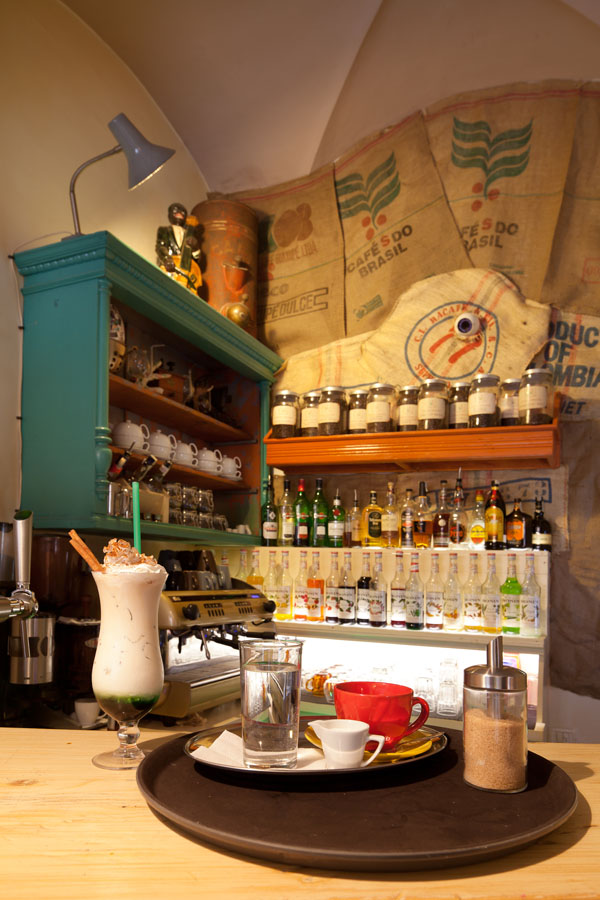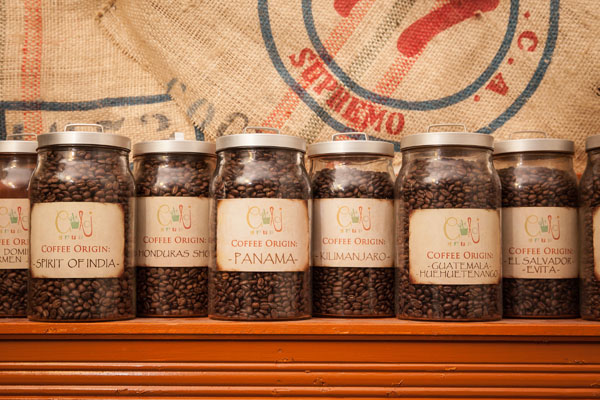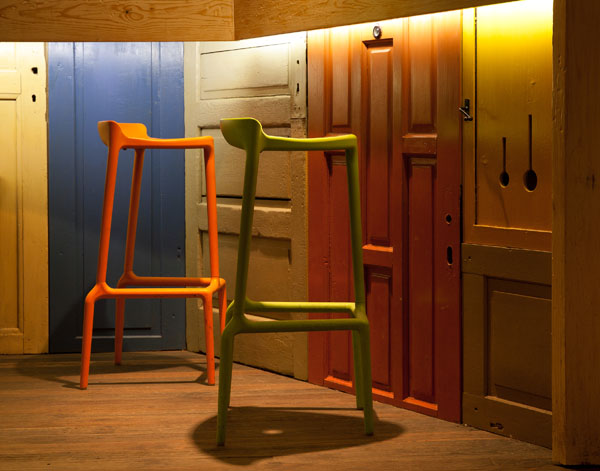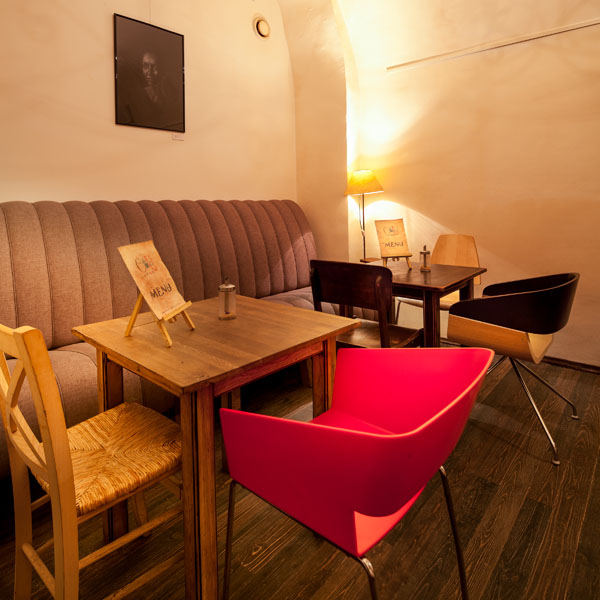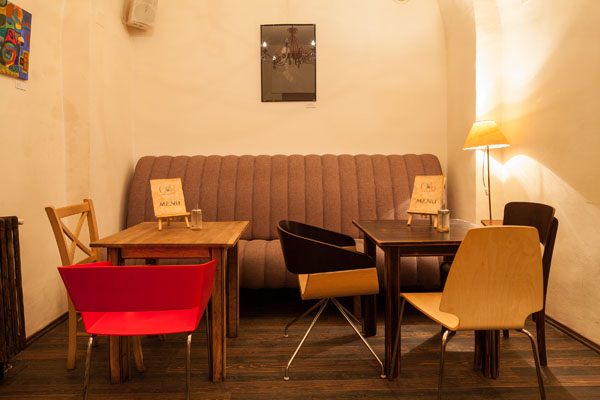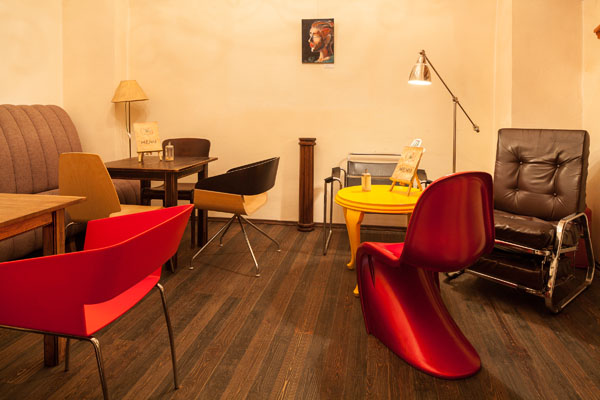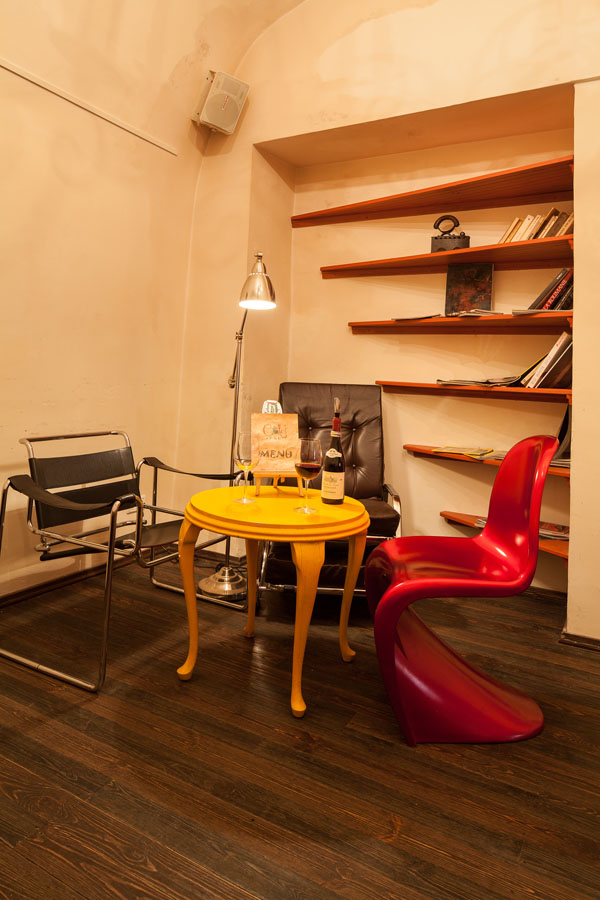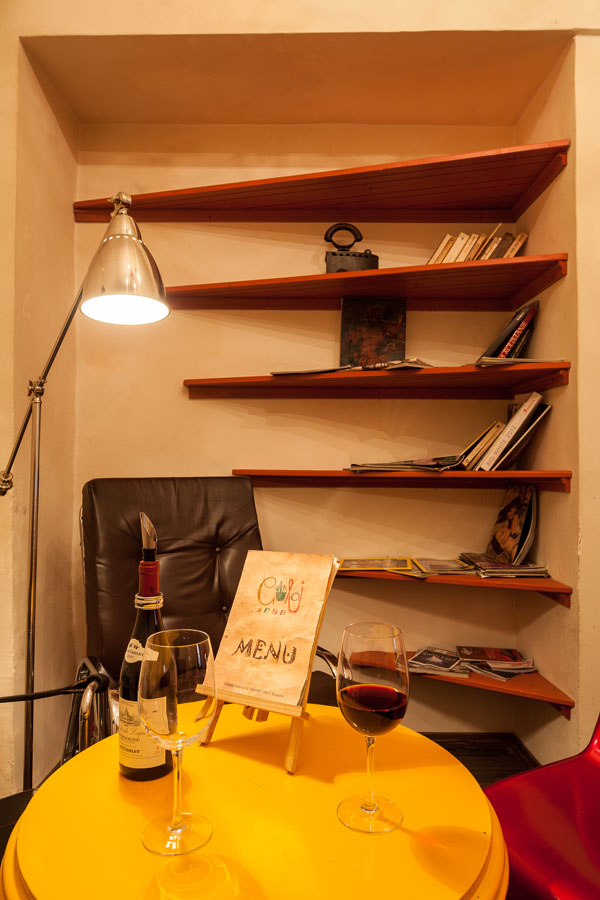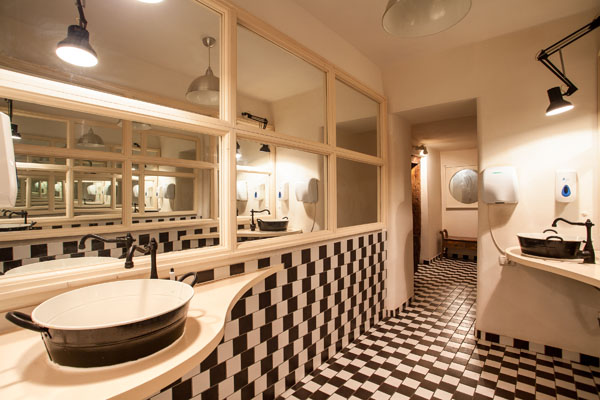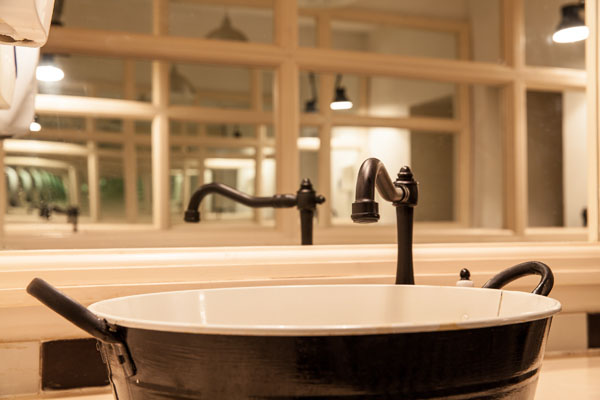 Liked the story? Share it with friends.