Modern design and architecture are all about finding the right balance between captivating interiors and an unhindered visual access to the gorgeous views outside. Located in the beautiful suburb of Greenwich, Australia, this lovely house designed by VOLPATOHATZ effortlessly combines sleek, contemporary interiors with panoramic bay views. Occupying the northern part of the famous Sydney Harbor peninsula , Greenwich combines the inimitable charm of nearby Sydney with a more relaxed and serene atmosphere that is perfect for those looking to escape the big city rush.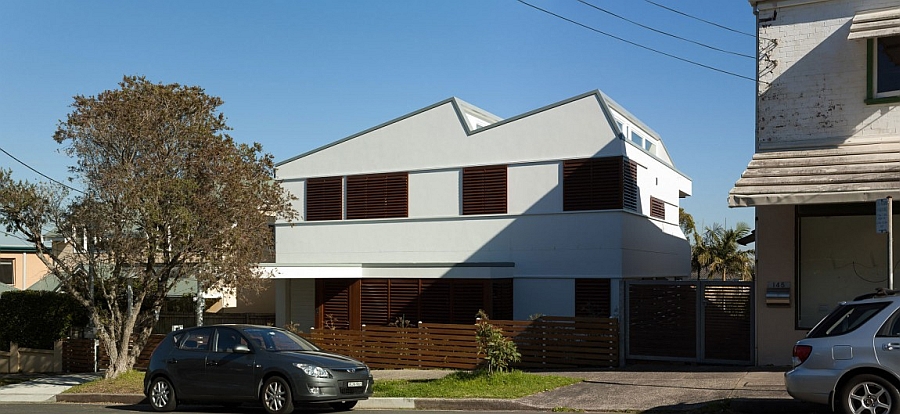 The stylish residence features a perfect window that allows the owners of the place to enjoy some of the best views that the town has to offer. While most homes tend to feature the living area on the lower level, architects of this classy house decided to create a large open-plan living space on the top floor so that those inside could enjoy unabated views while spending some quality family time. Large glass doors and windows offer seamless connectivity with the large wooden balcony outside, while cool seating options like the Butterfly Chair allow you to unwind while you enjoy the many sights and sounds outside.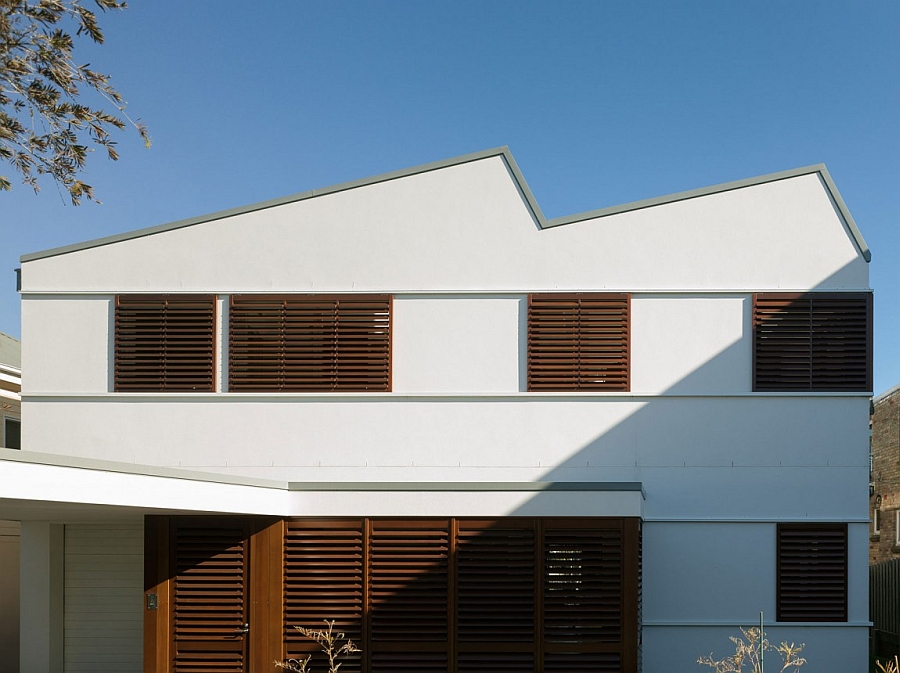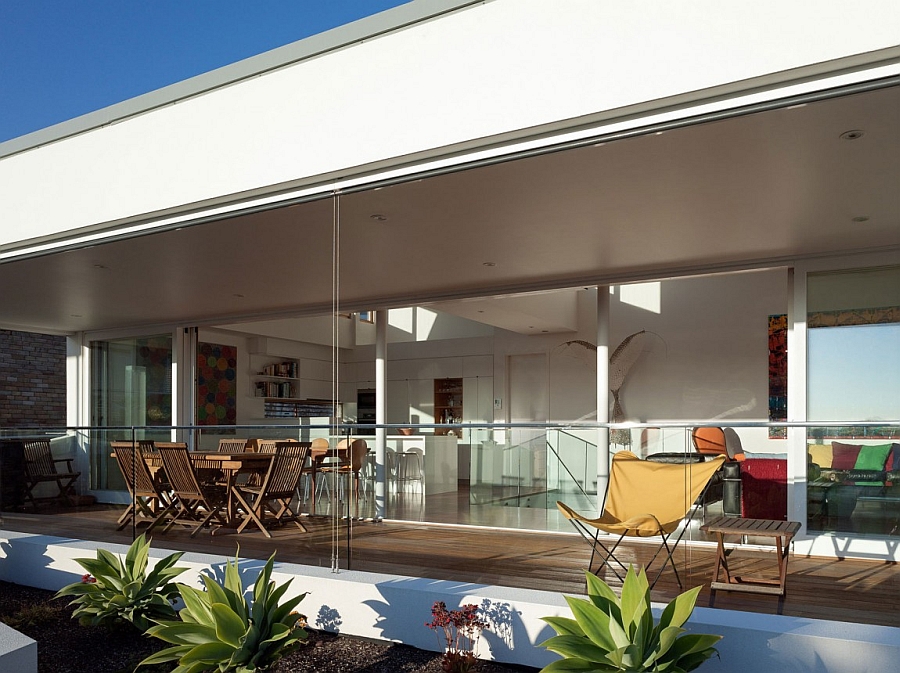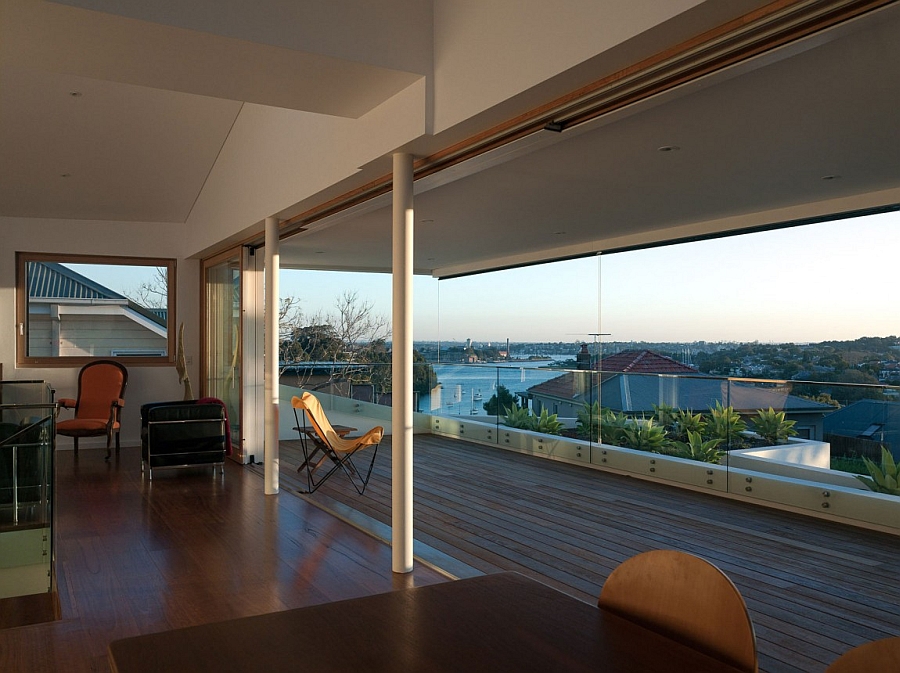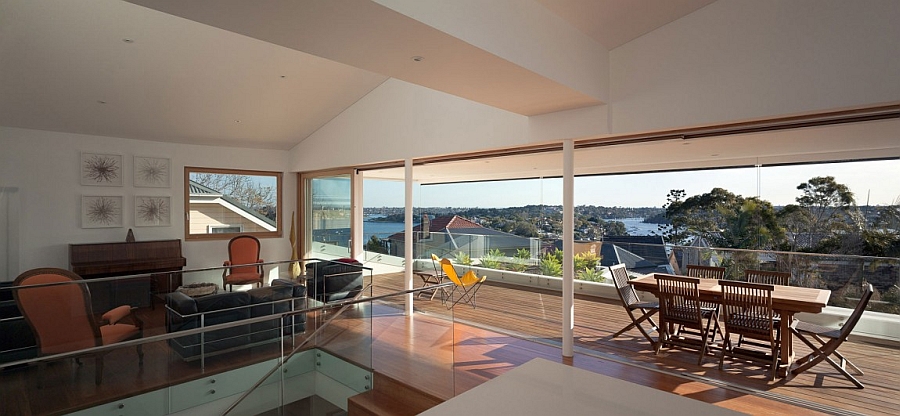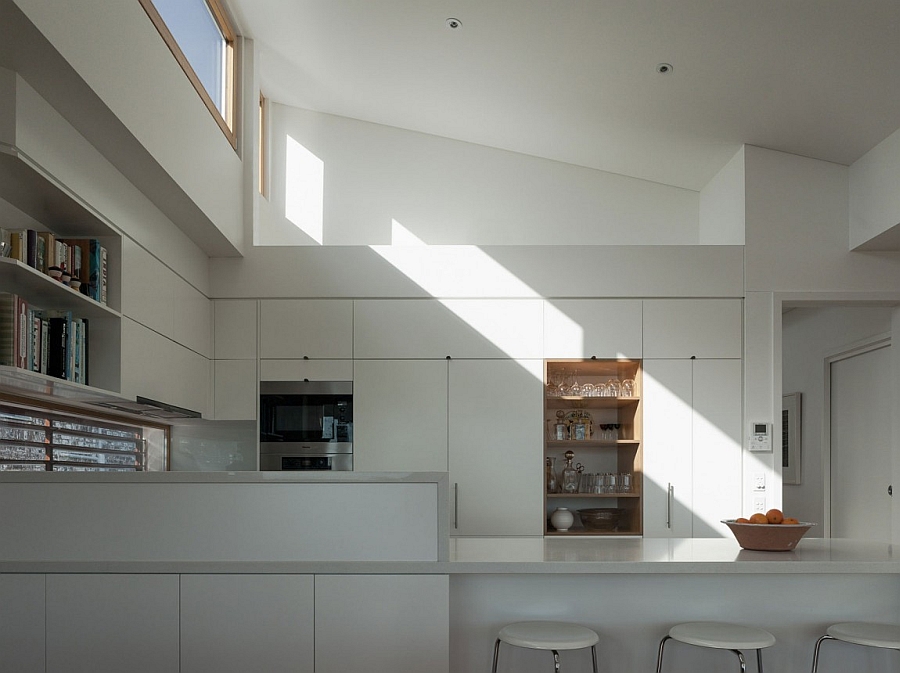 A spacious dining area and an ultra-modern kitchen in white complete the upper level. Both the ground level and the first floor feature bedrooms and bathrooms, while a cool home library and a space-conscious workspace complete this trendy modern residence. Draped largely in white, warm wooden surfaces and glass walls usher in the necessary visual and textural contrast. While in most homes white is used to accentuate cold minimalism, it is used cleverly by architects here to create a warm, inviting and cozy ambiance…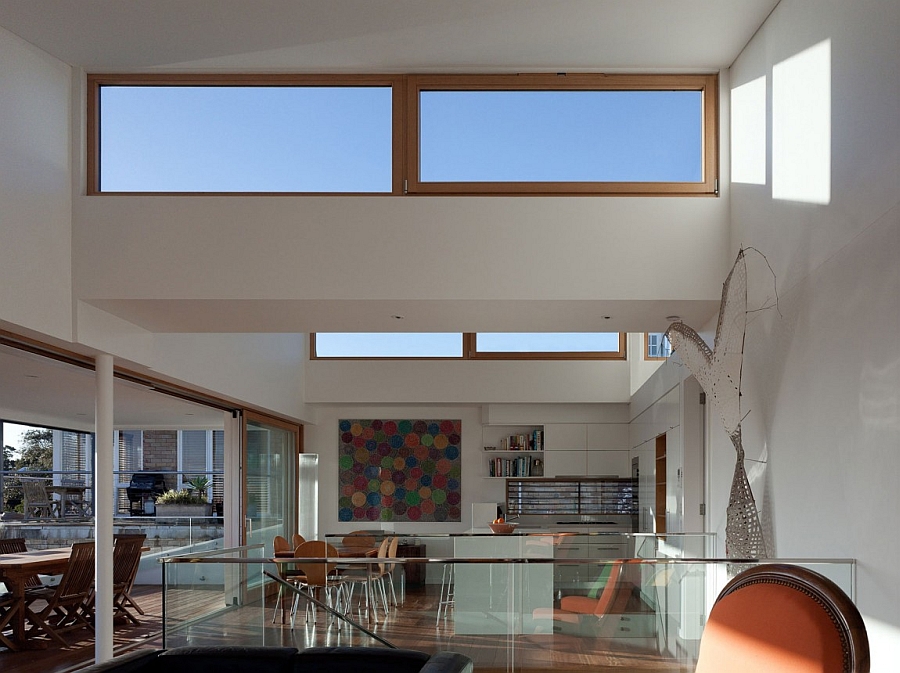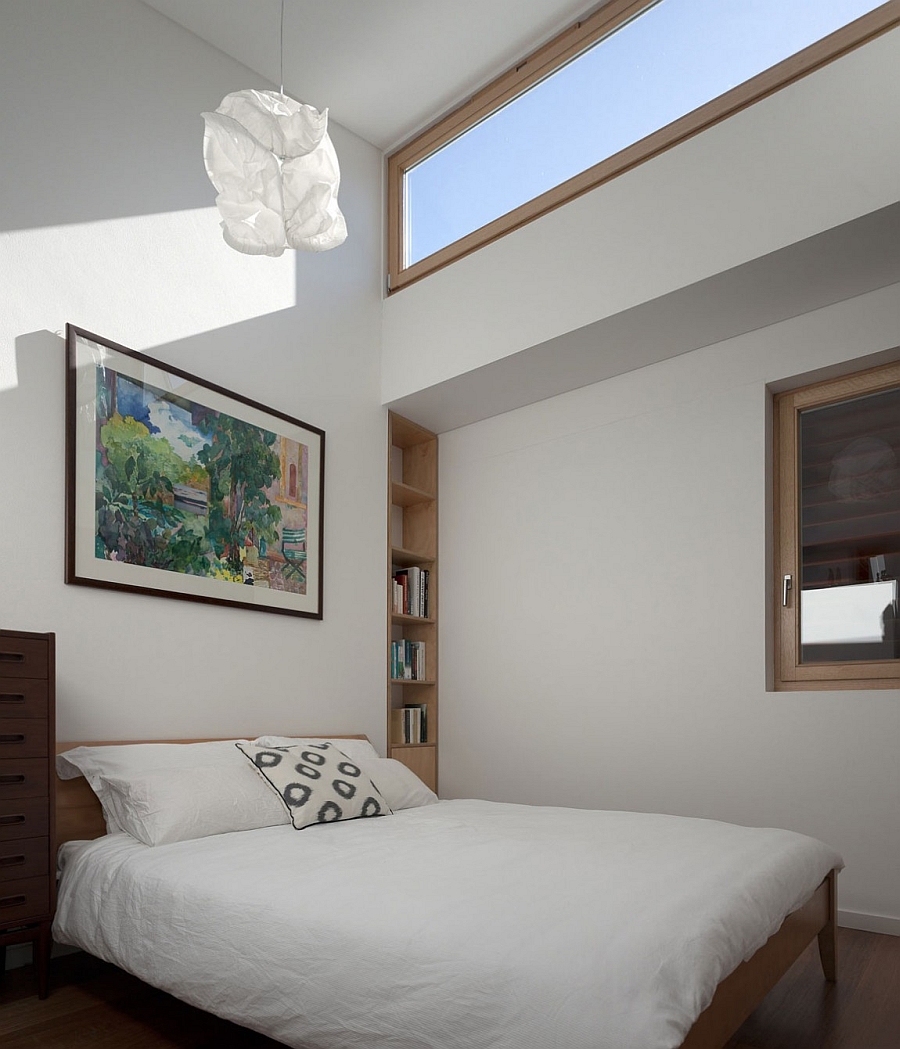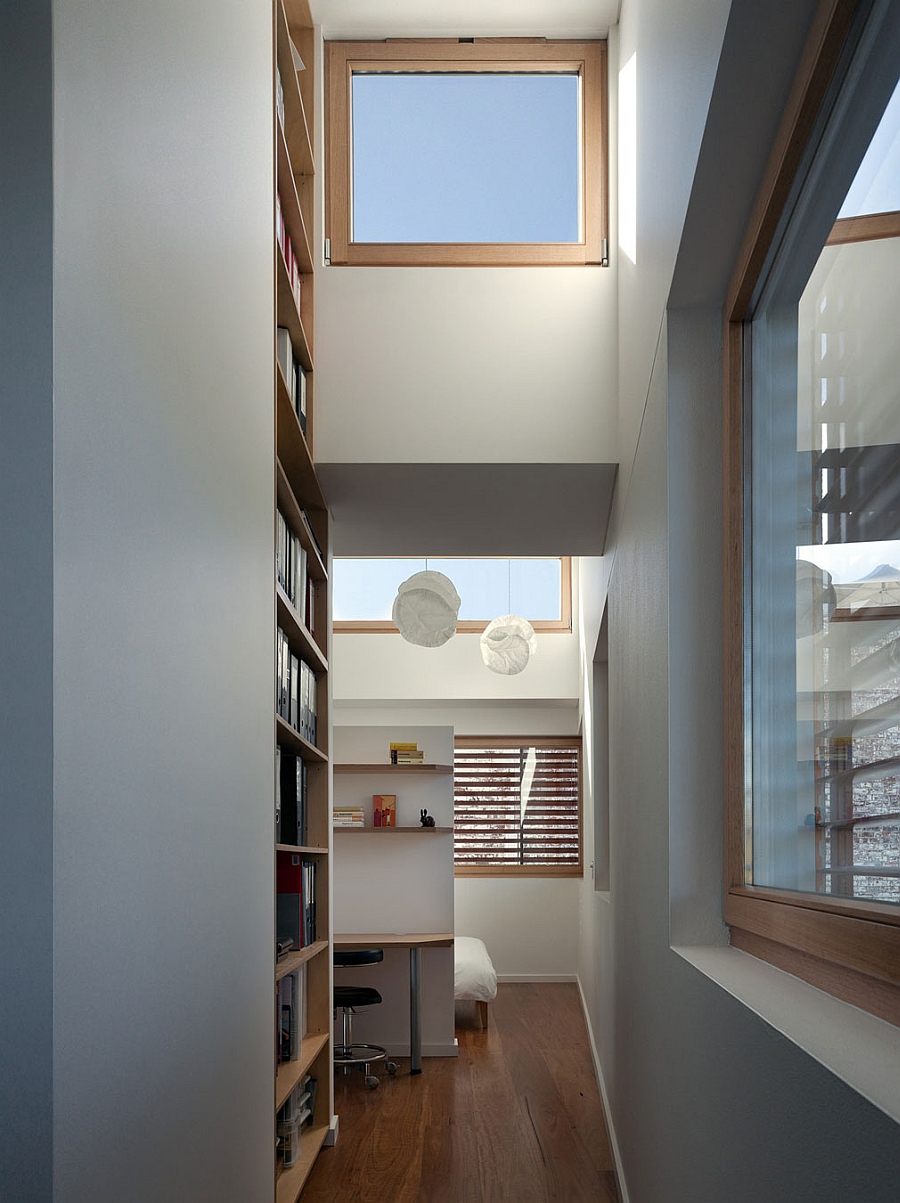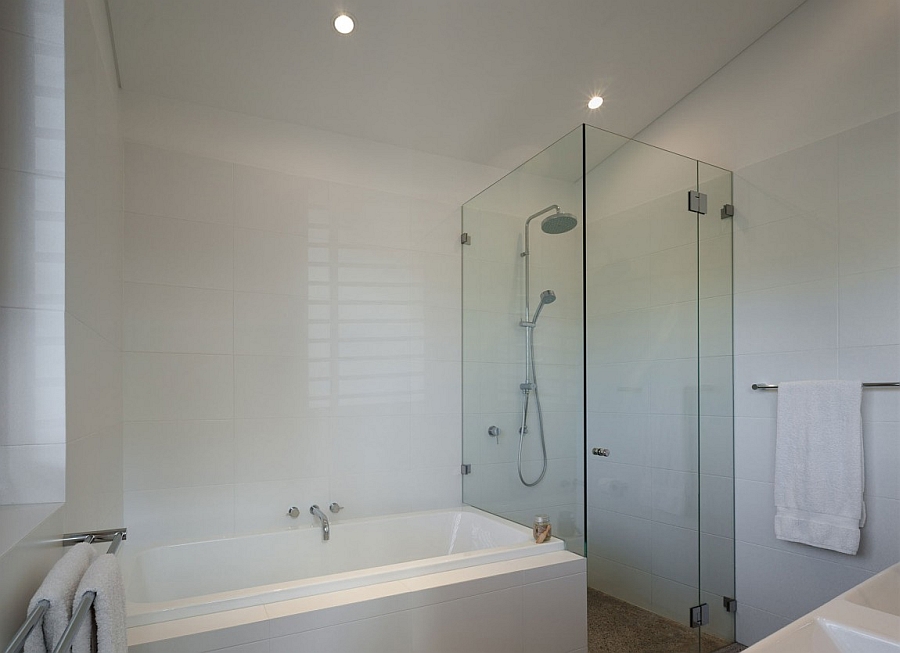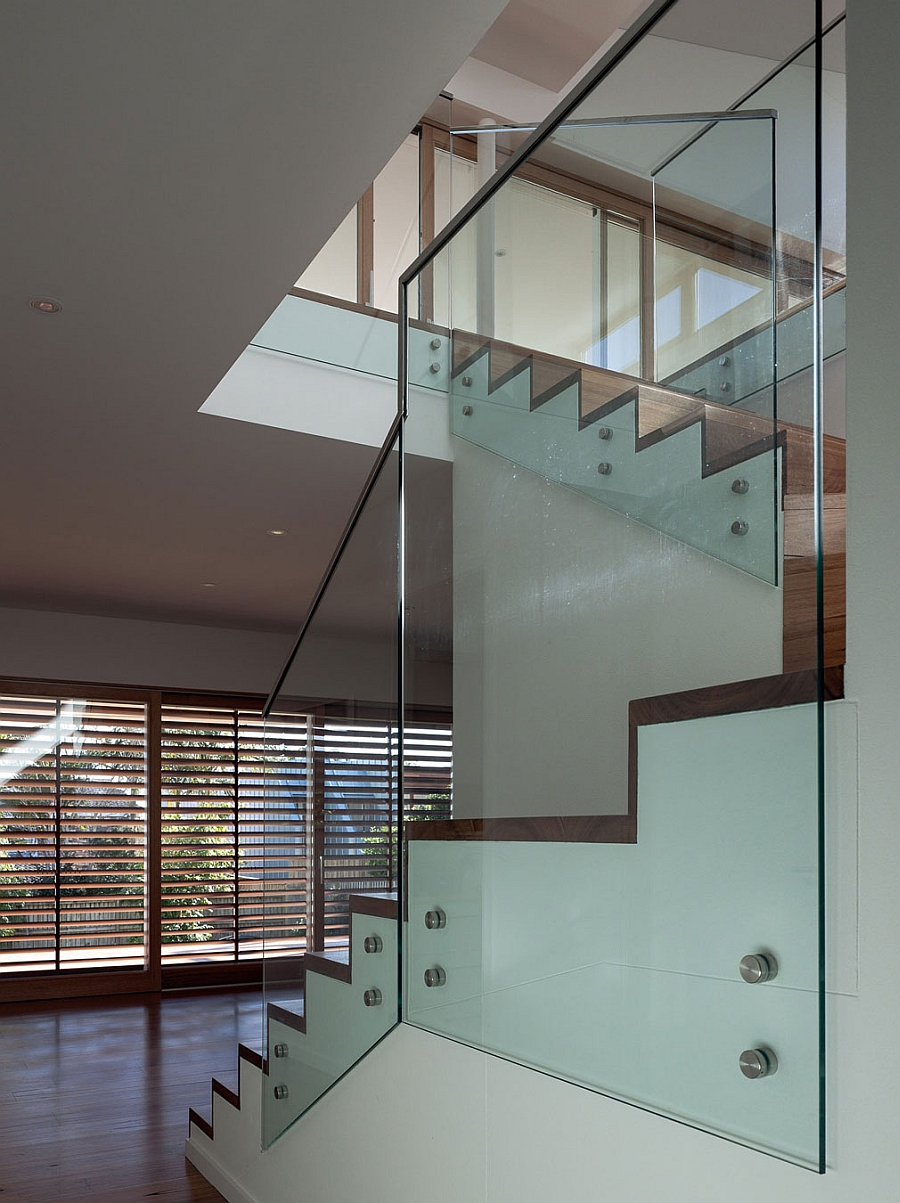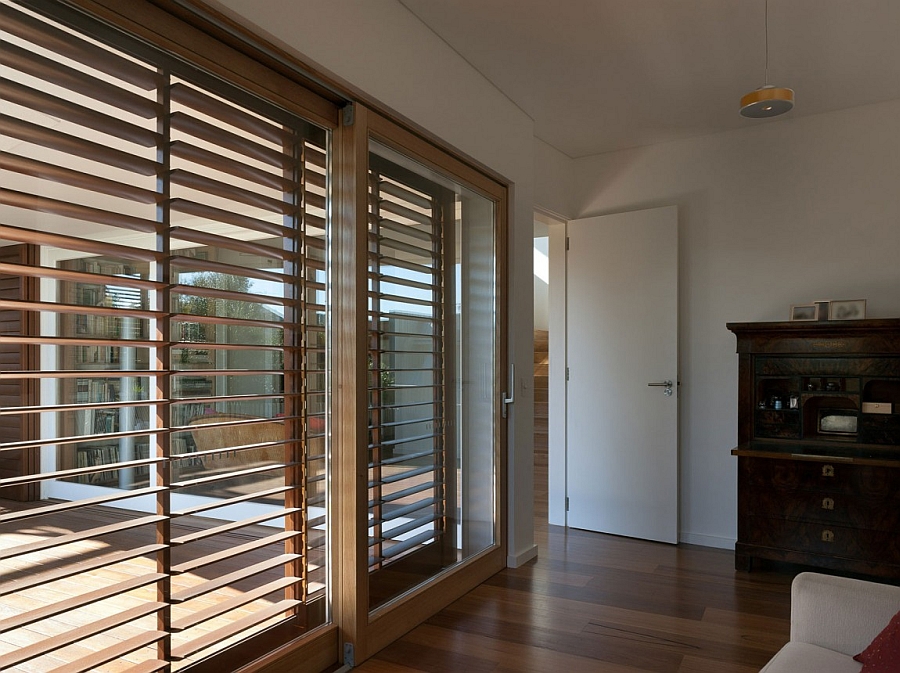 The project incorporates advanced systems for efficiency including a bespoke rainwater tank below the deck, solar evacuated tubing panels providing hot water and hydraulic in-slab heating, and a landscaped roof above the ground level study. The upper level highlight windows allow the northern winter light to warm the interiors.