Great decor often doubles as brilliant sculptural installations that redefine and elevate the appeal of your interiors. Designed by Alfredo Häberli for Schiffini, the gorgeous Pampa Kitchen combines clean and bold straight lines of contemporary design with beautiful, timeless wooden textures. Paying a fitting tribute to the classic Cina Kitchen that started the trend of handle-less designs from Schiffini, Pampa uses cleverly concealed wooden slits to create a kitchen that does away with the use of handles altogether.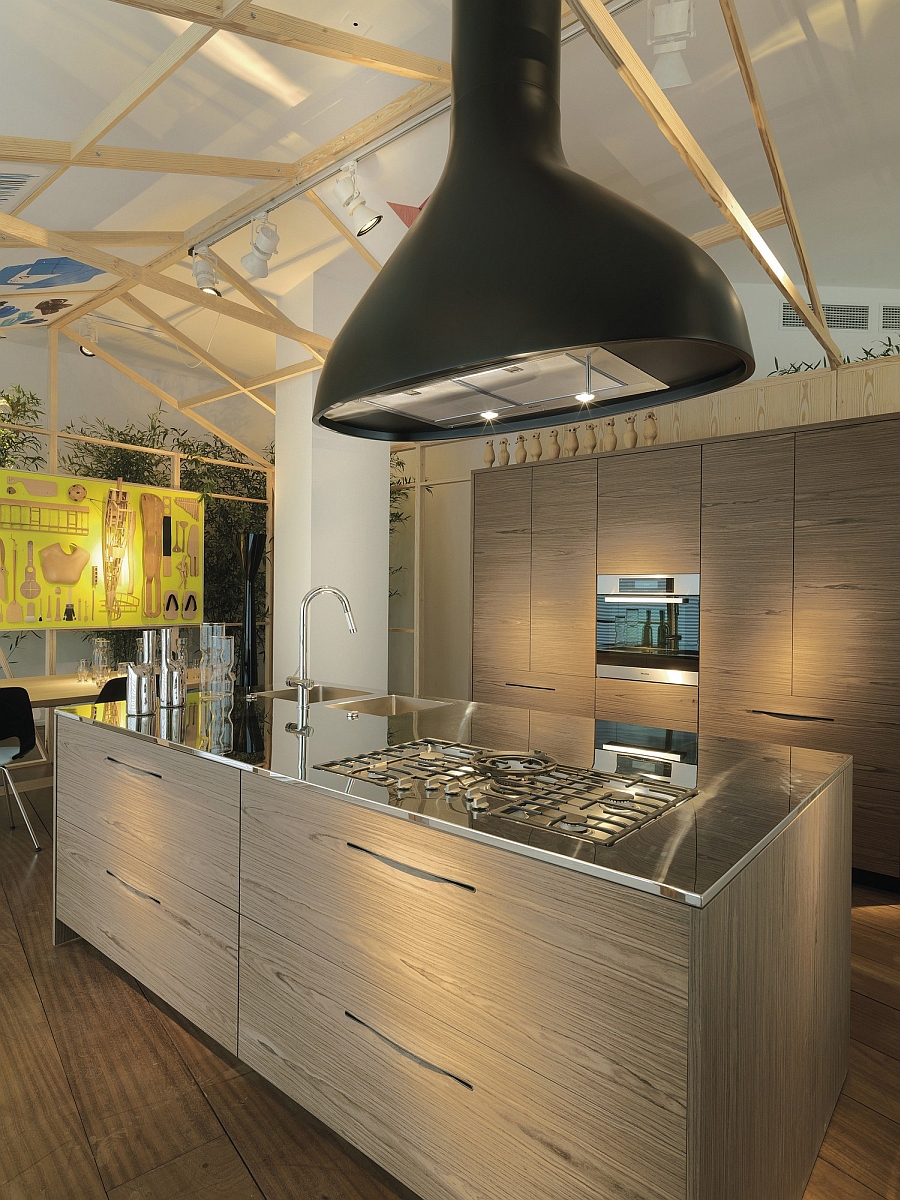 Blending the warmth of rich wooden surfaces with a sleek, modern stainless steel countertop and shelves that exude eloquent minimalism, this remarkable kitchen is nothing short of a compelling work of art! The creation of the wave-like handle slits was achieved by carefully using a series of using moulds and counter-moulds that are seamlessly integrated into the cabinet structure. Aesthetic and functional, the ample storage space offered by Pampa allows you to tuck away all the kitchenware without any hassles, and the overpowering timber tones relegate even the appliances to the backdrop.
Crafted in natural oak, natural American walnut and smoked dark oak, each of these kitchens has a unique aura of its own. Making complete use of the ample available vertical space, the shelving units are nicely stacked on top of one another and can be customized to suit the floor plan of your own kitchen. Sophisticated, trendy and much like the exclusive Atelier lineup, Pampa might tempt even the unseasoned cook to finally venture into the kitchen!