Nestled at the foot of the imposing Badger Mountain and overlooking the beautiful Columbia River, this elegant modern residence is all about blurring the lines between the indoors and the scenery outside. Designed by First Lamp Architecture, the lavish residence tries to blend in with the beautiful countryside, while clean, well defined design and plush decor give it a sleek and posh appeal. Located in the quiet little town of Richland, Washington, the Badger Mountain House was designed with the primary goal of fulfilling the needs of a large family while bringing some urbane style to a rustic setting.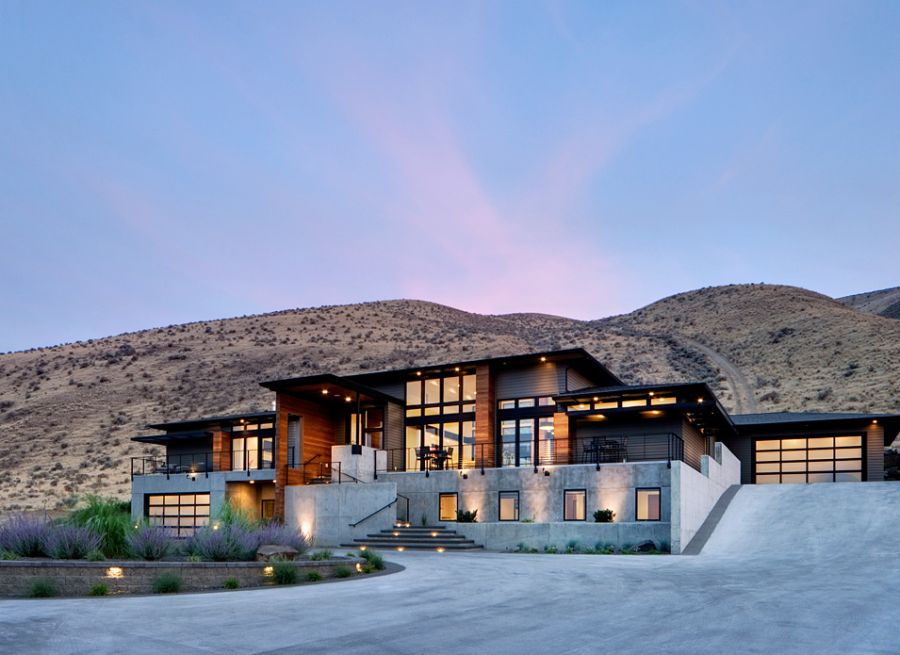 The exterior of the house takes its inspiration from Japanese design, as clean lines and a semi-minimalist approach give the structure a very unique, understated style. Exposed concrete is combined with warm wooden surfaces to create an inviting setting. Once inside, large pendant light installations, exquisite decor and a cool color palette take over. One can't help but notice an unmistakable Asian style indoors, as stylish wooden accents offer the necessary textural contrast.
Elaborate glass windows and doors connect the living area with the extravagant outdoor patio that sports a large swimming pool and a fabulous deck. Just one look at the patio with its huge seating area and fireplace, and you will quickly realize that space is not a constraint at the Badger Mountain House!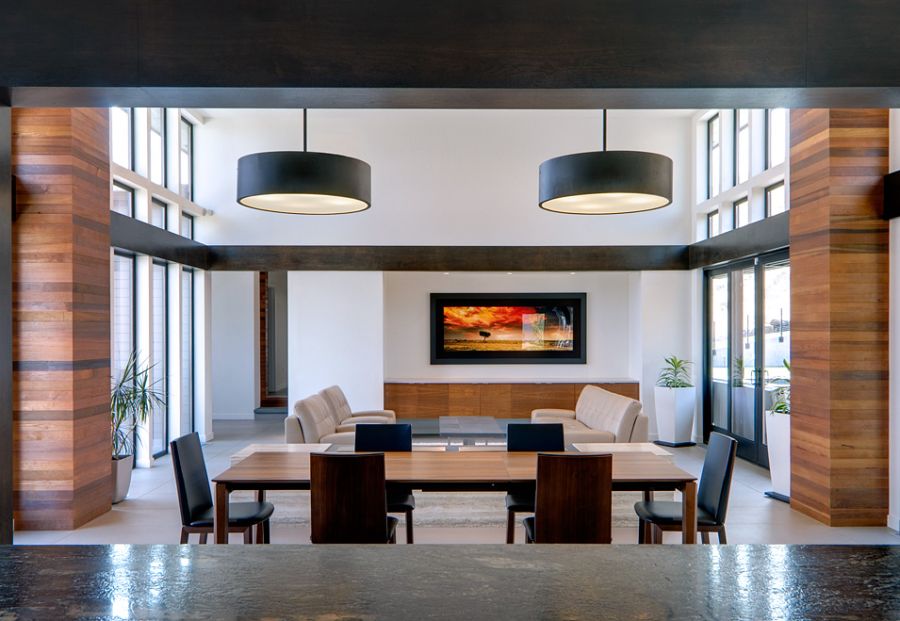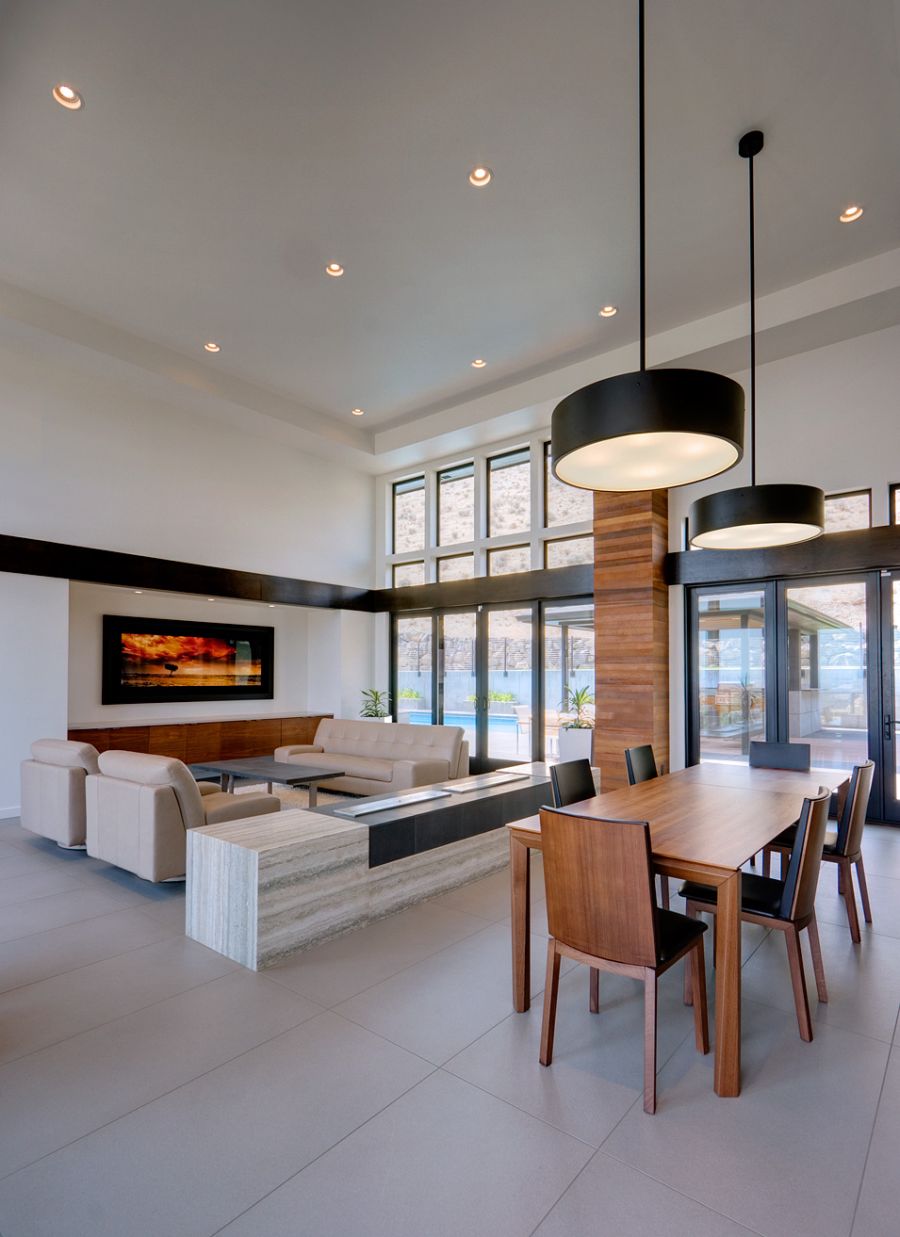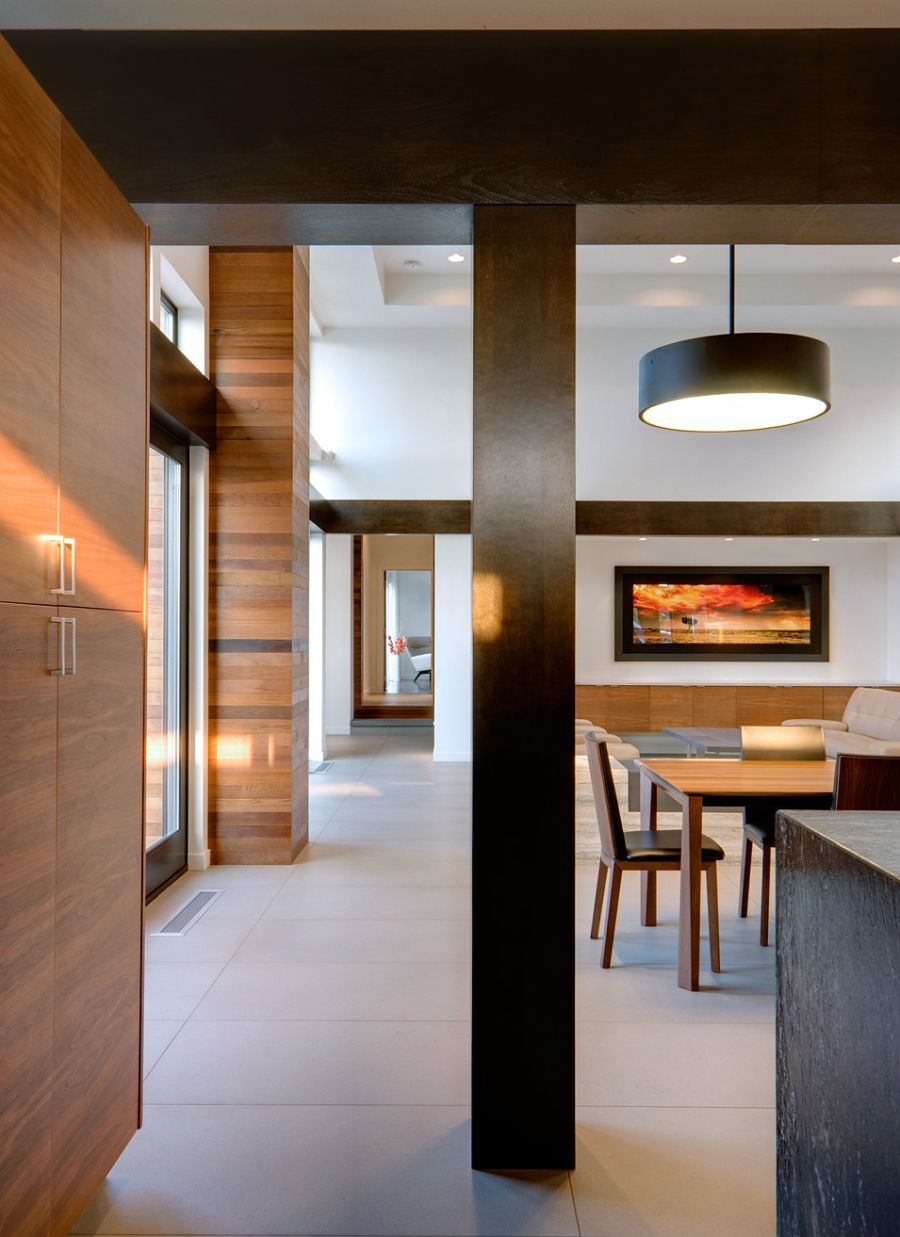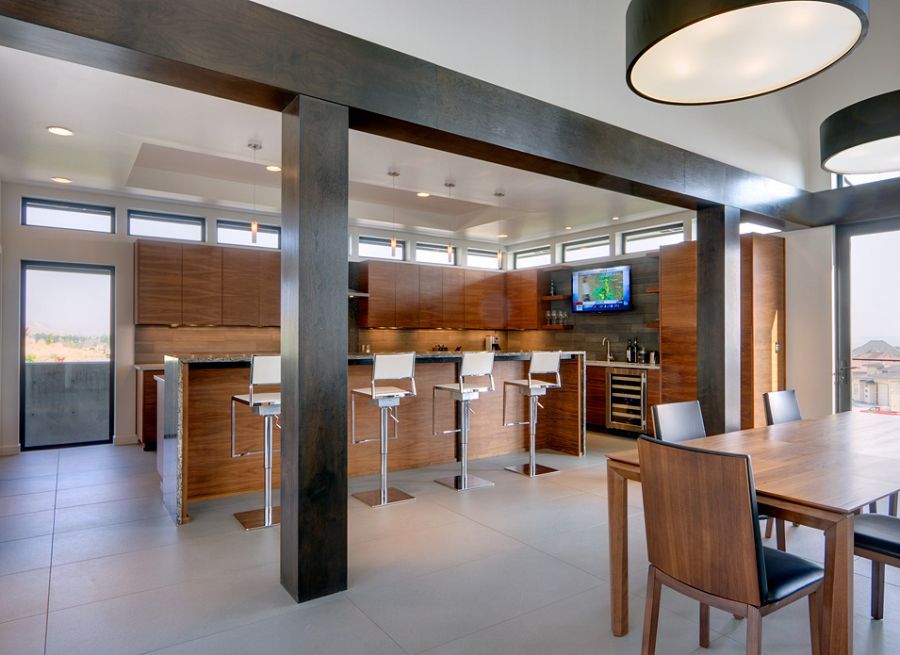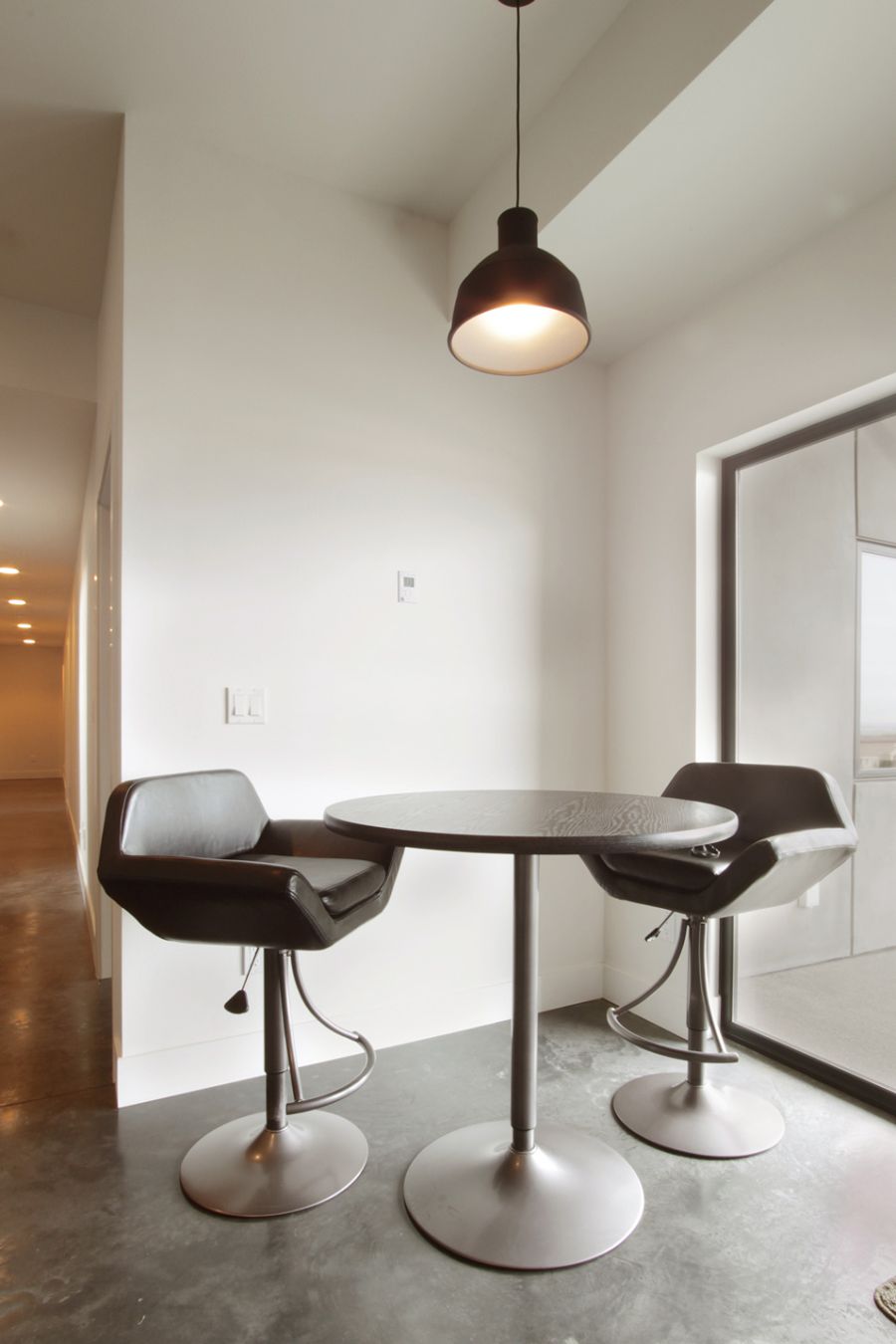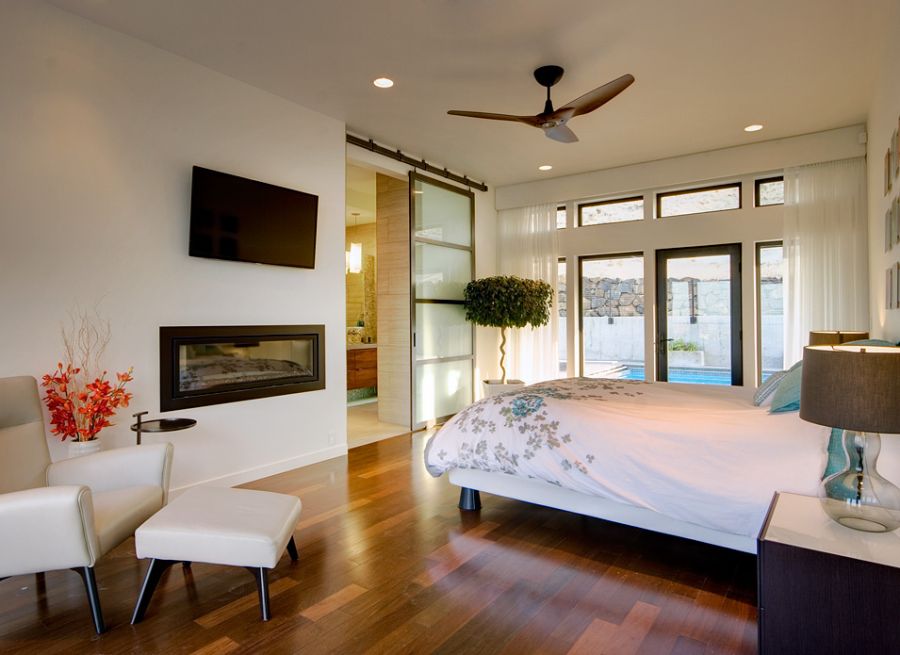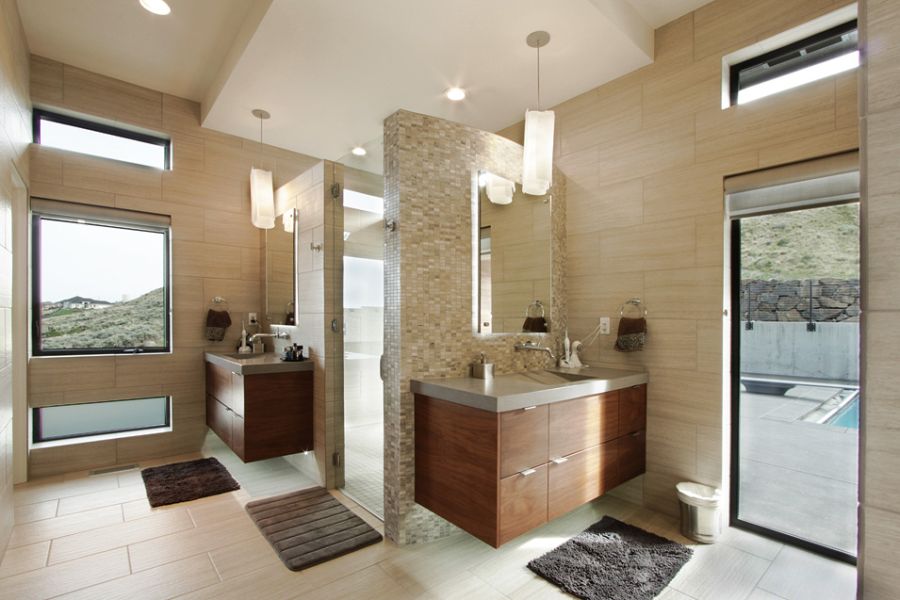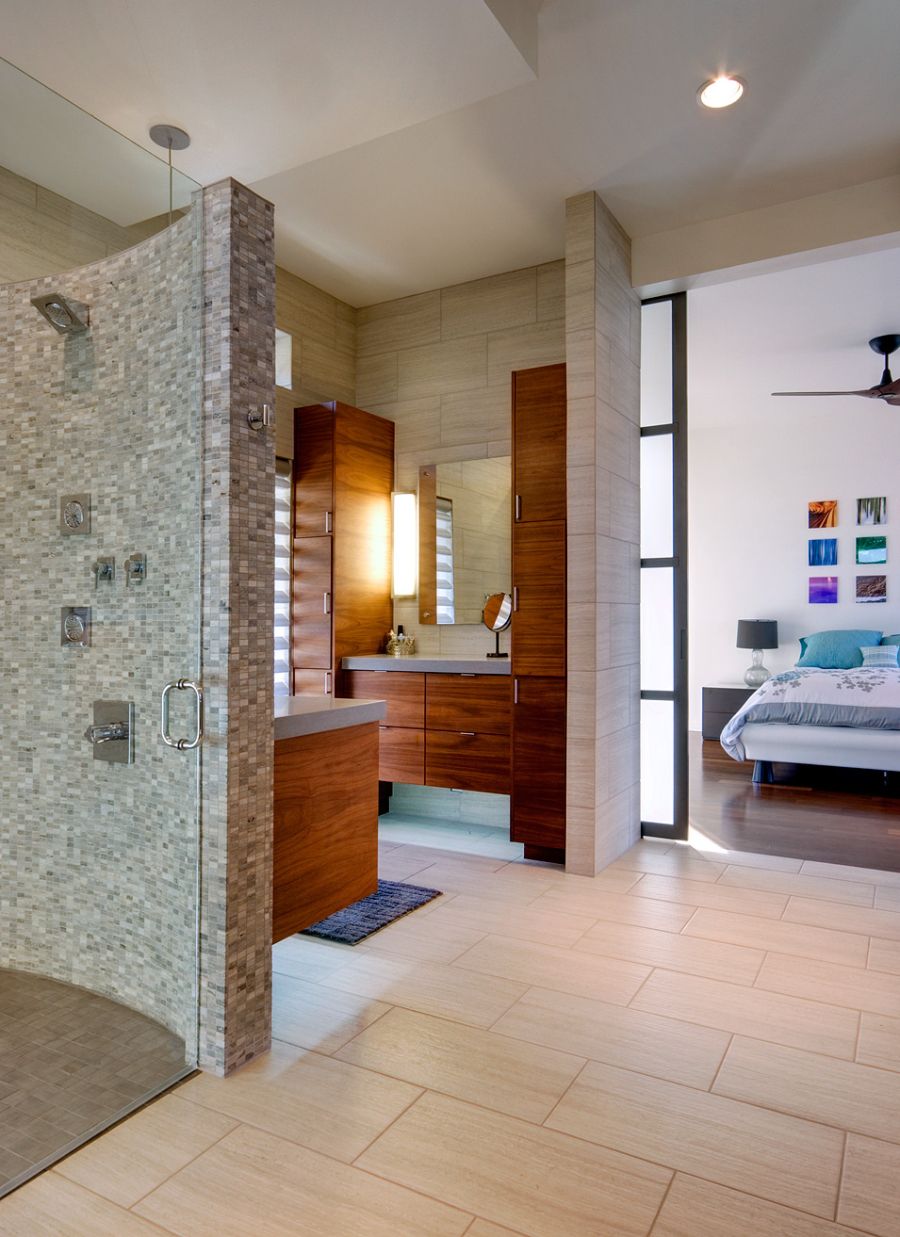 While the living room, dining area and kitchen are located on the lower level of the house, the bedrooms and the bathrooms are placed on the top floor. With unabated and sweeping views of the Columbia River and the peak of the Badger Mountain, life at this luxurious villa is all about connecting with nature.