Showcasing a warm industrial look with unmistakable contemporary overtones, the dramatic Warehaus in Perth, Australia is all about stylish sophistication. Designed with flair and elegance by Residential Attitudes, this modern residence Down Under uses glass extensively to blur the lines between the interior and the courtyard outside. Spread across two different levels, the home was specifically designed for multi-generational living, with each floor capable of functioning as a complete independent house.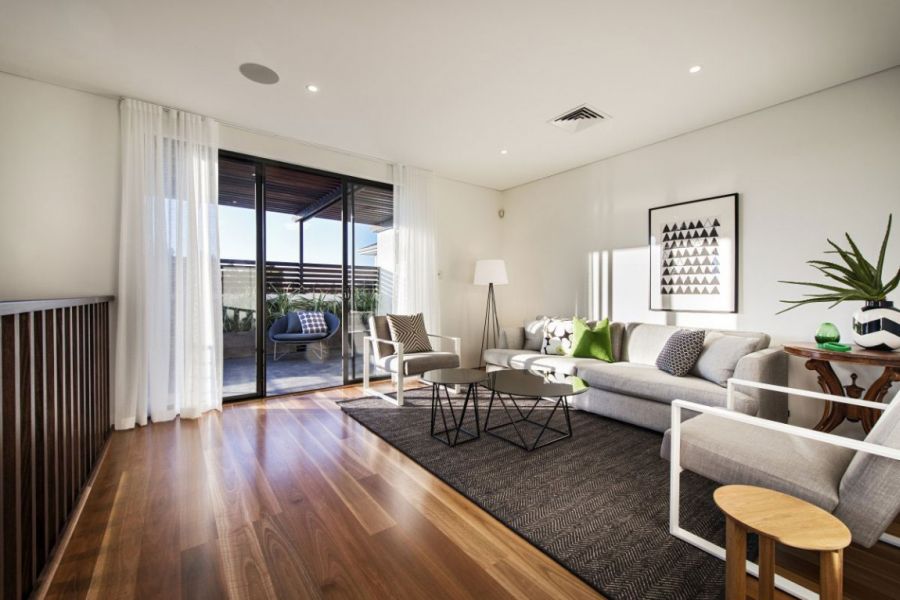 A fabulous central courtyard is at the heart of this posh urban home, and sliding glass doors visually connect the bedrooms and the living rooms on both levels with this open central area. The upper level of the house consists of a lovely living room, spacious bedrooms with a shared bathroom, a beautiful little balcony and a modern kitchenette. Step down to the lower level and a generous living area, a dining space and an exquisite contemporary kitchen greet you in style!
Clad in a cool neutral color palette, the home is also enhanced by trendy accent colors used throughout the residence to create a vivacious, appealing visual statement. A master wing on the lower level complete with its own private courtyard, a compact laundry room with ergonomic shelves and a library with home office space complete this striking Perth house.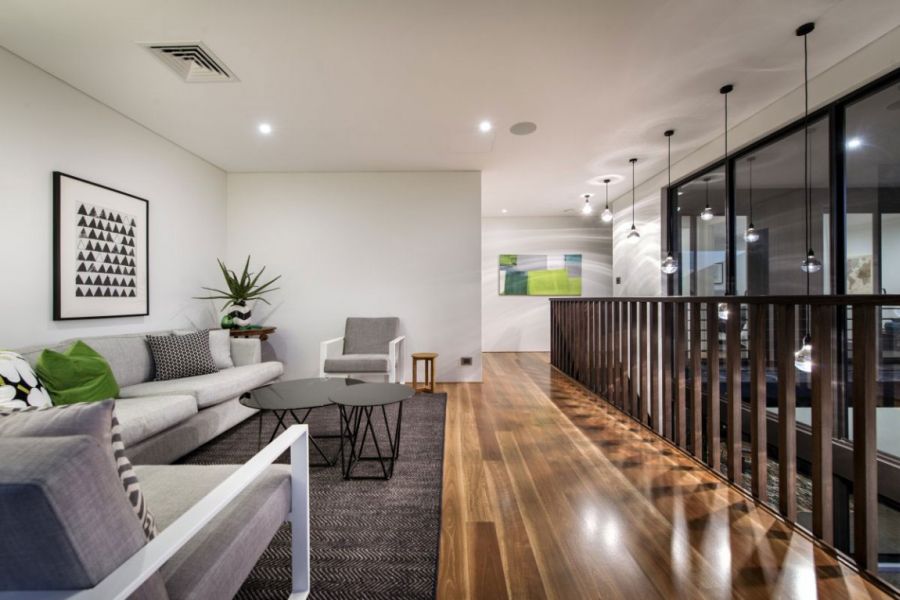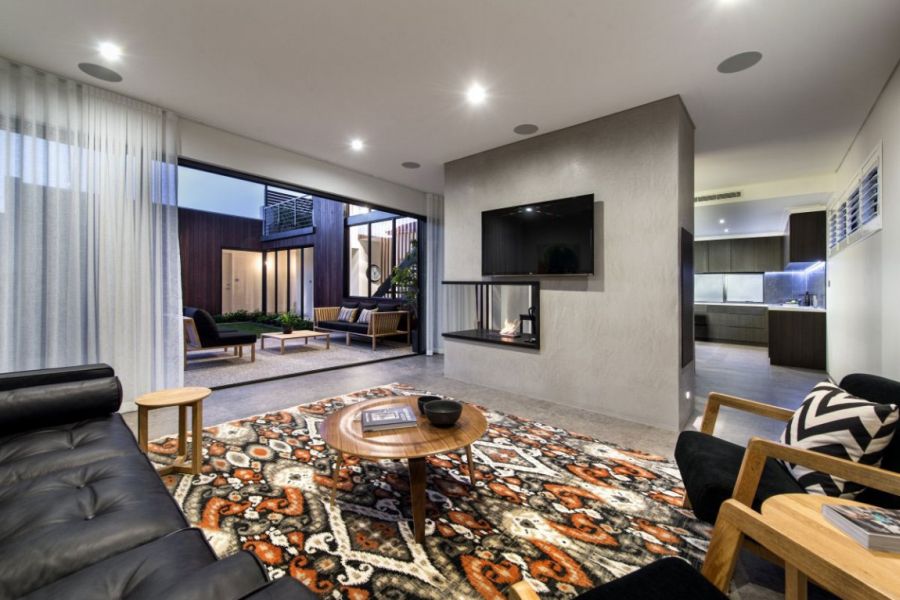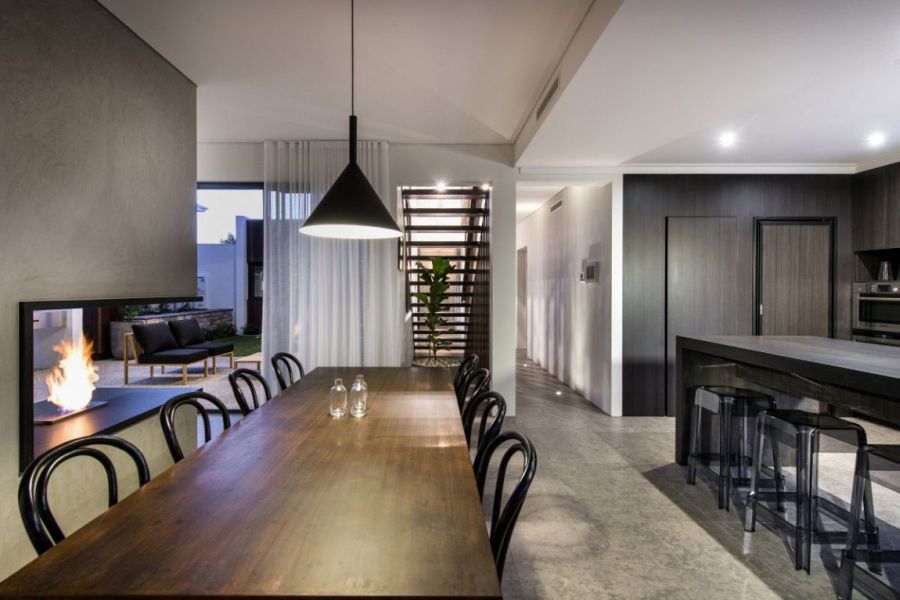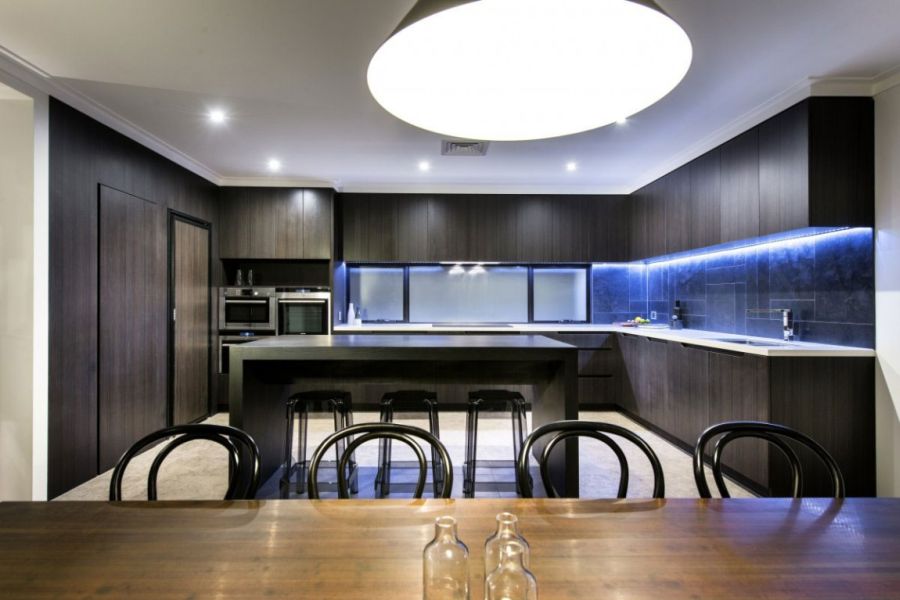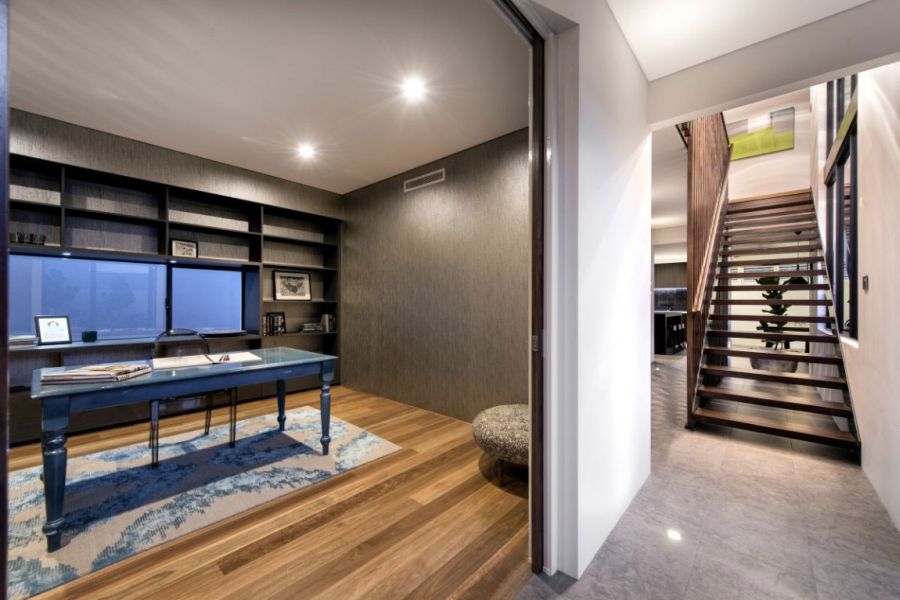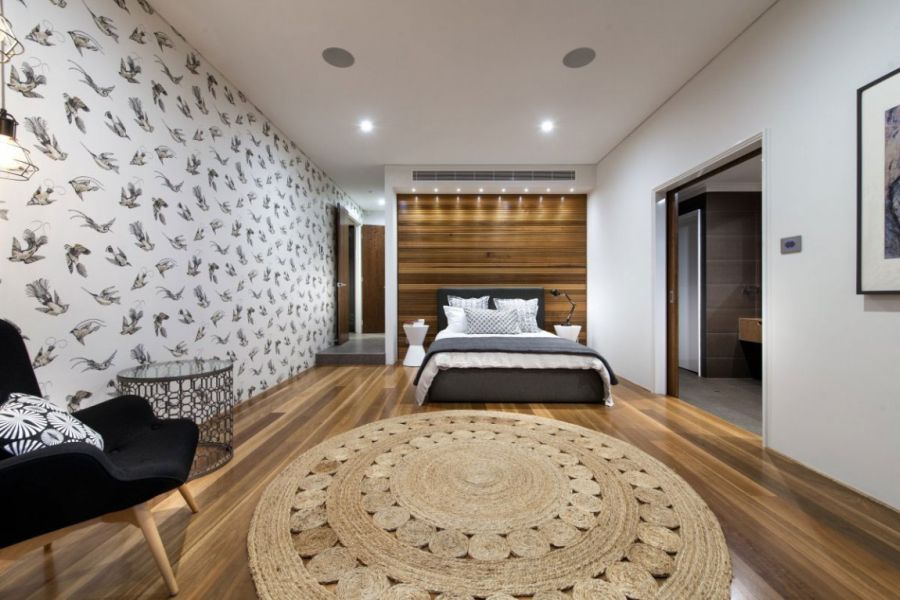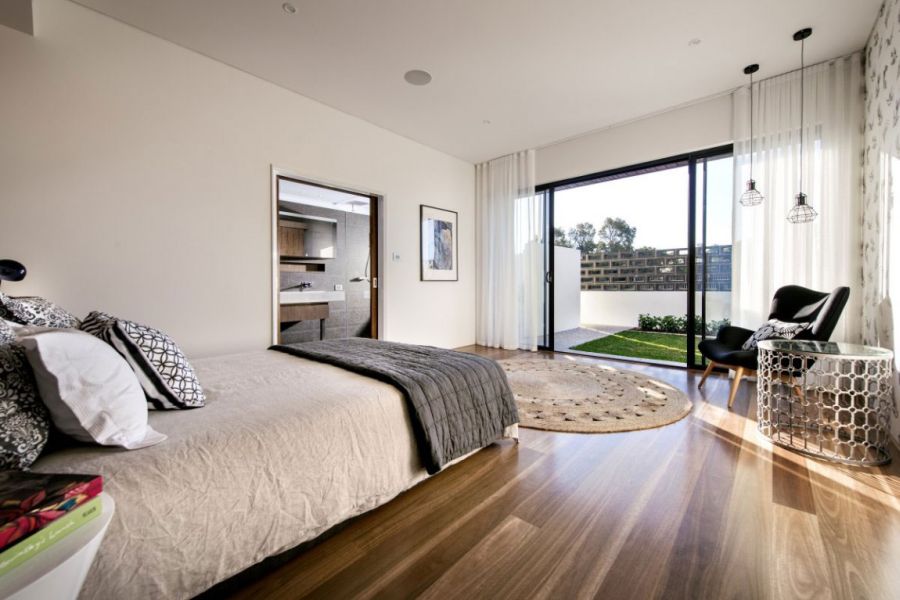 Light, volume & space were the primary influences behind this passive solar designed residence. Solar access to the front and a busy road to the rear drove the creation of a central courtyard with a two-story alfresco and mezzanine walkway that forms the focal point of the home.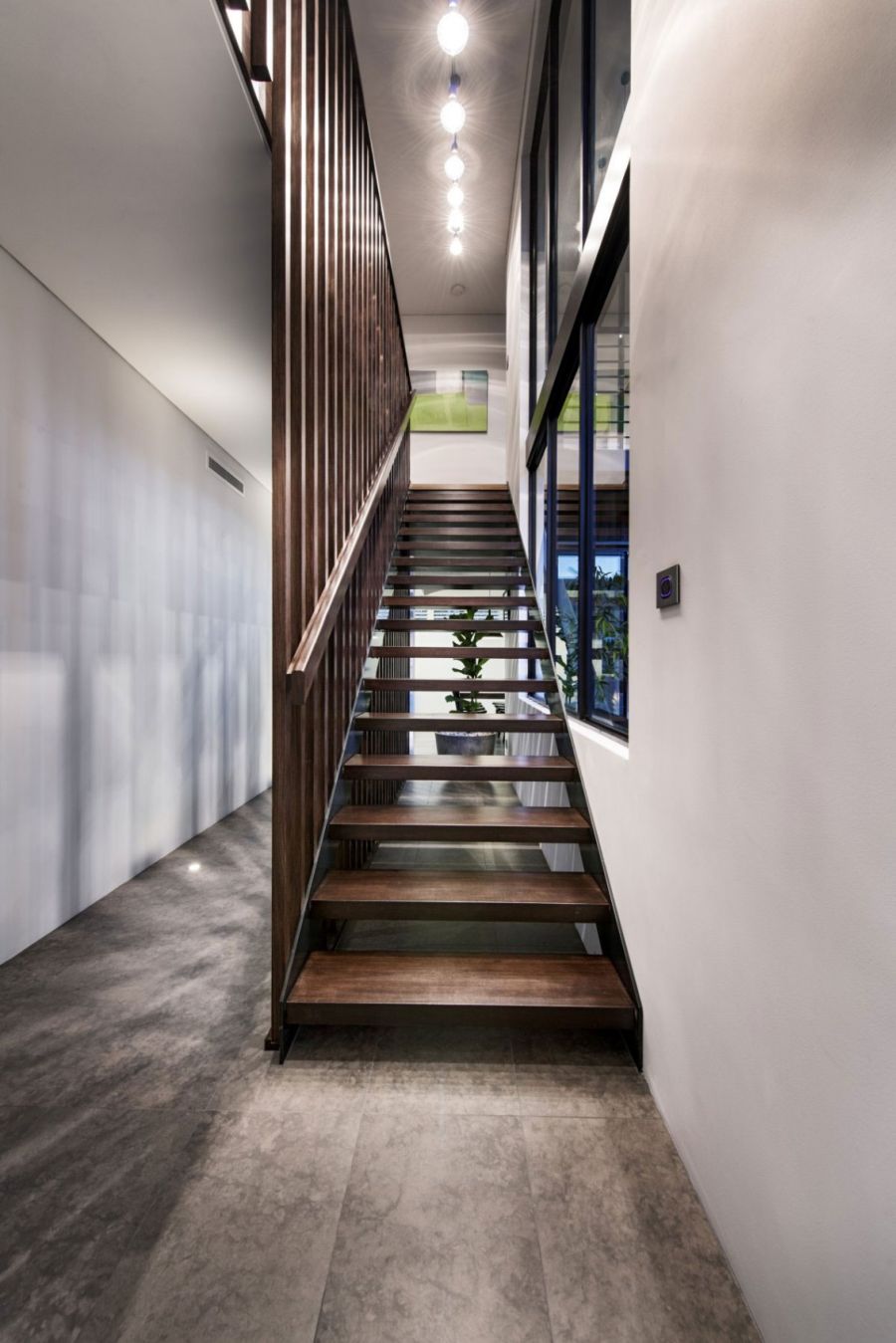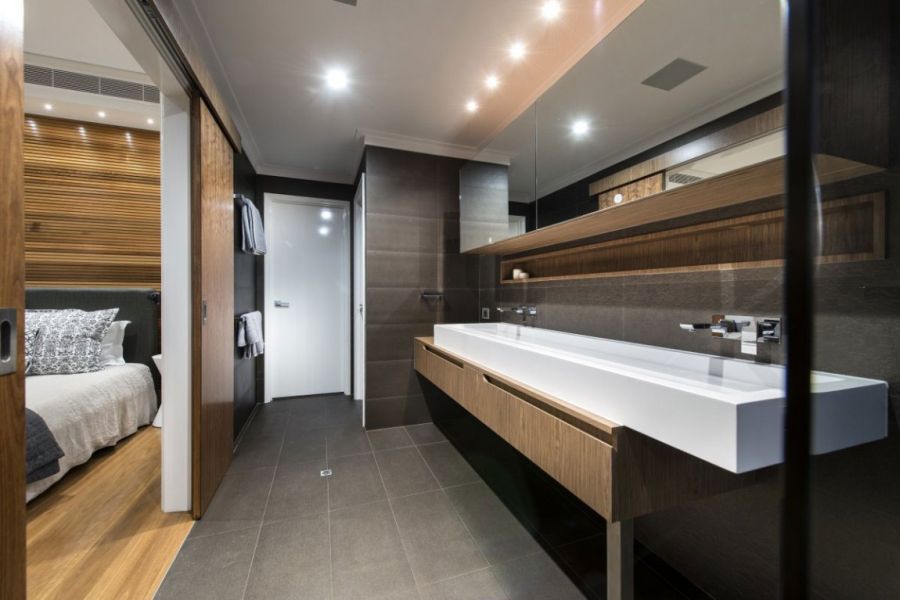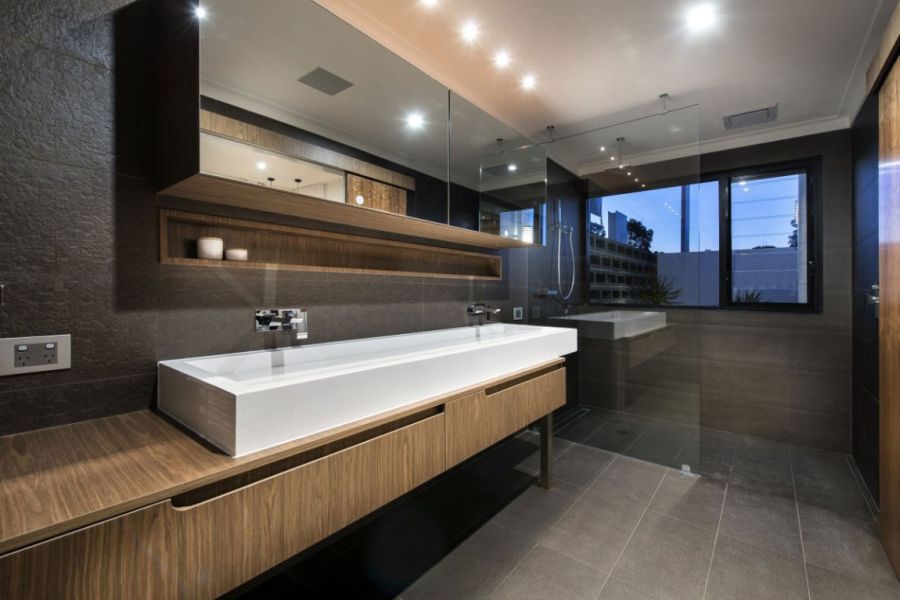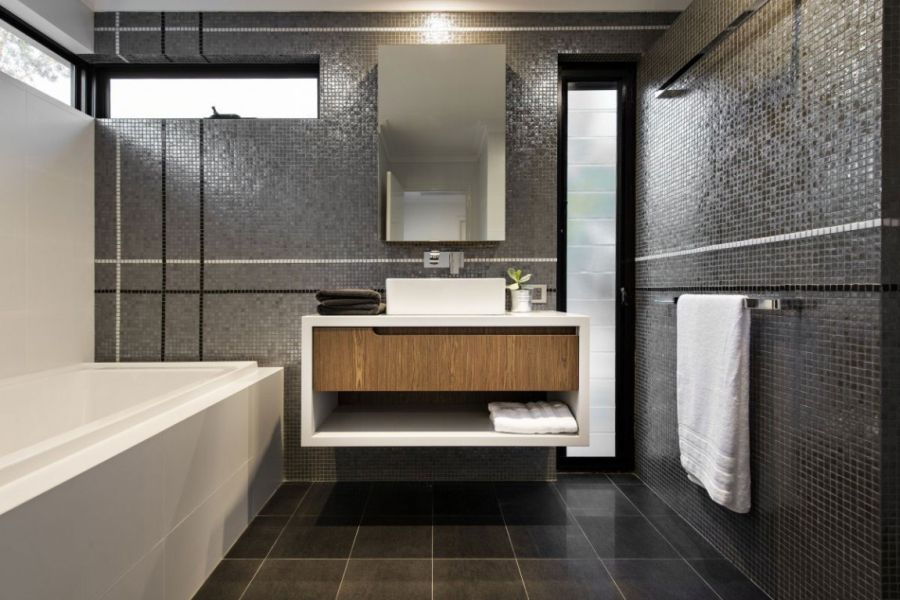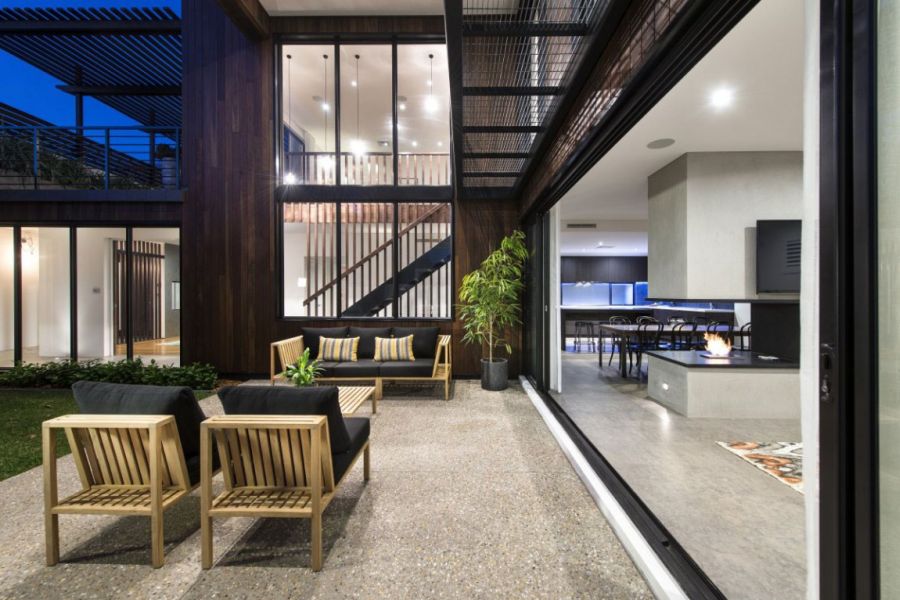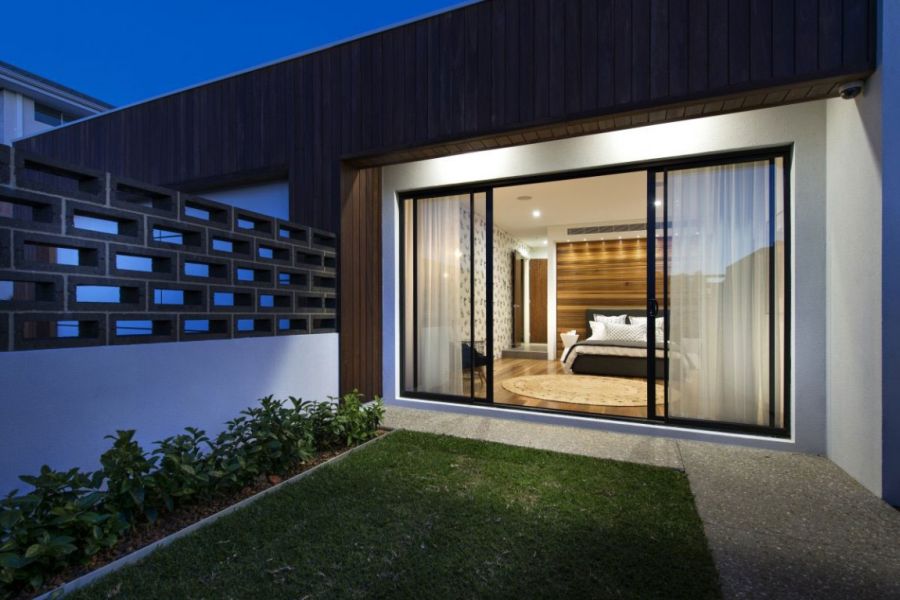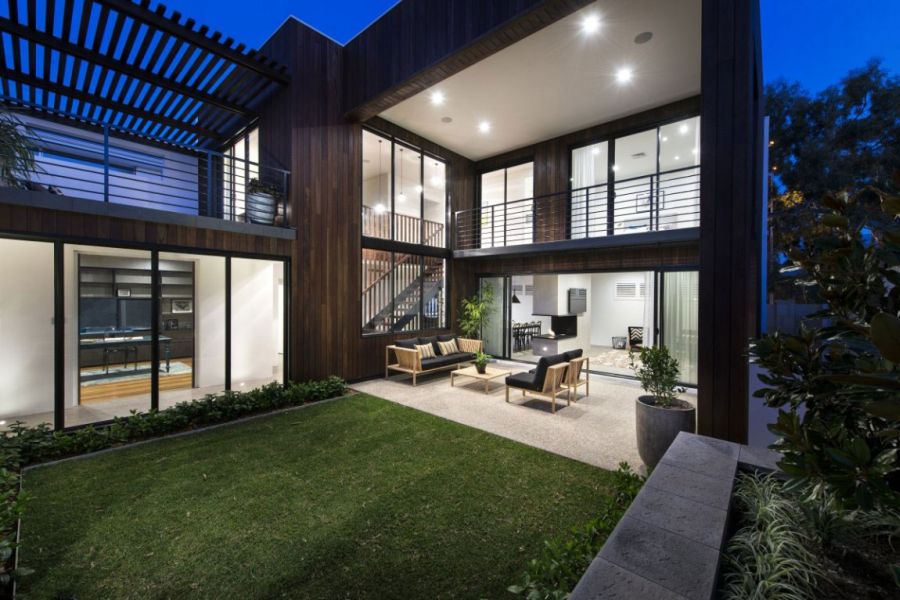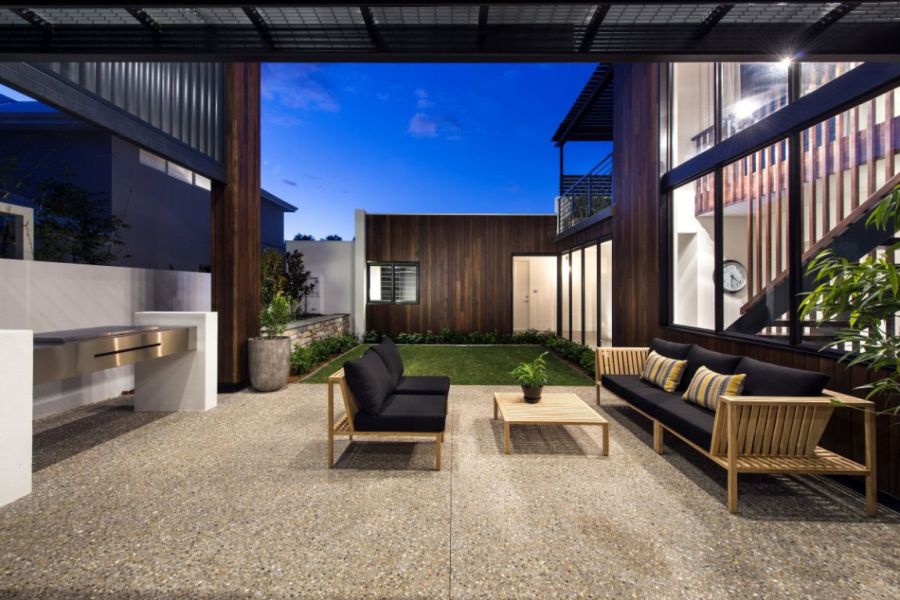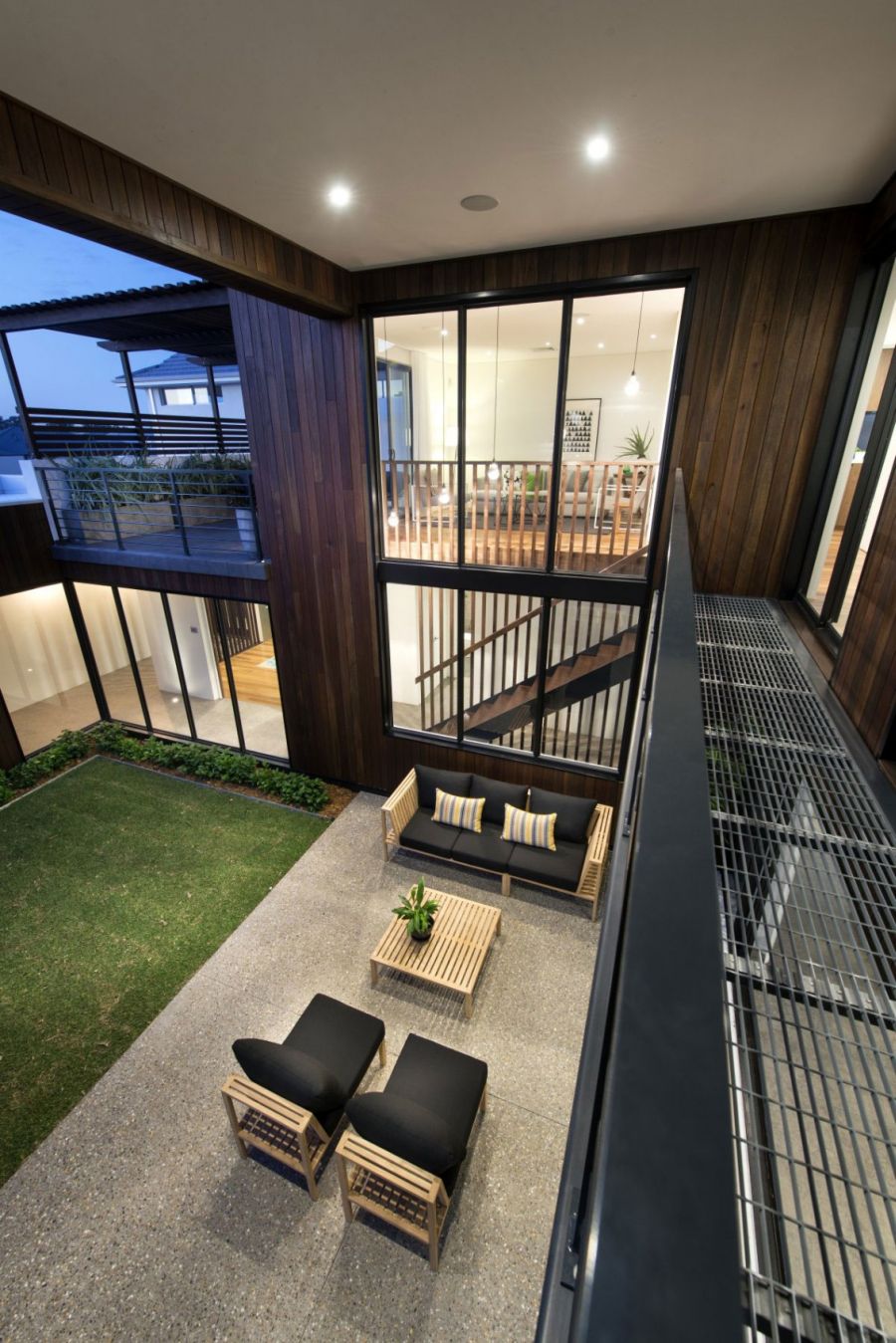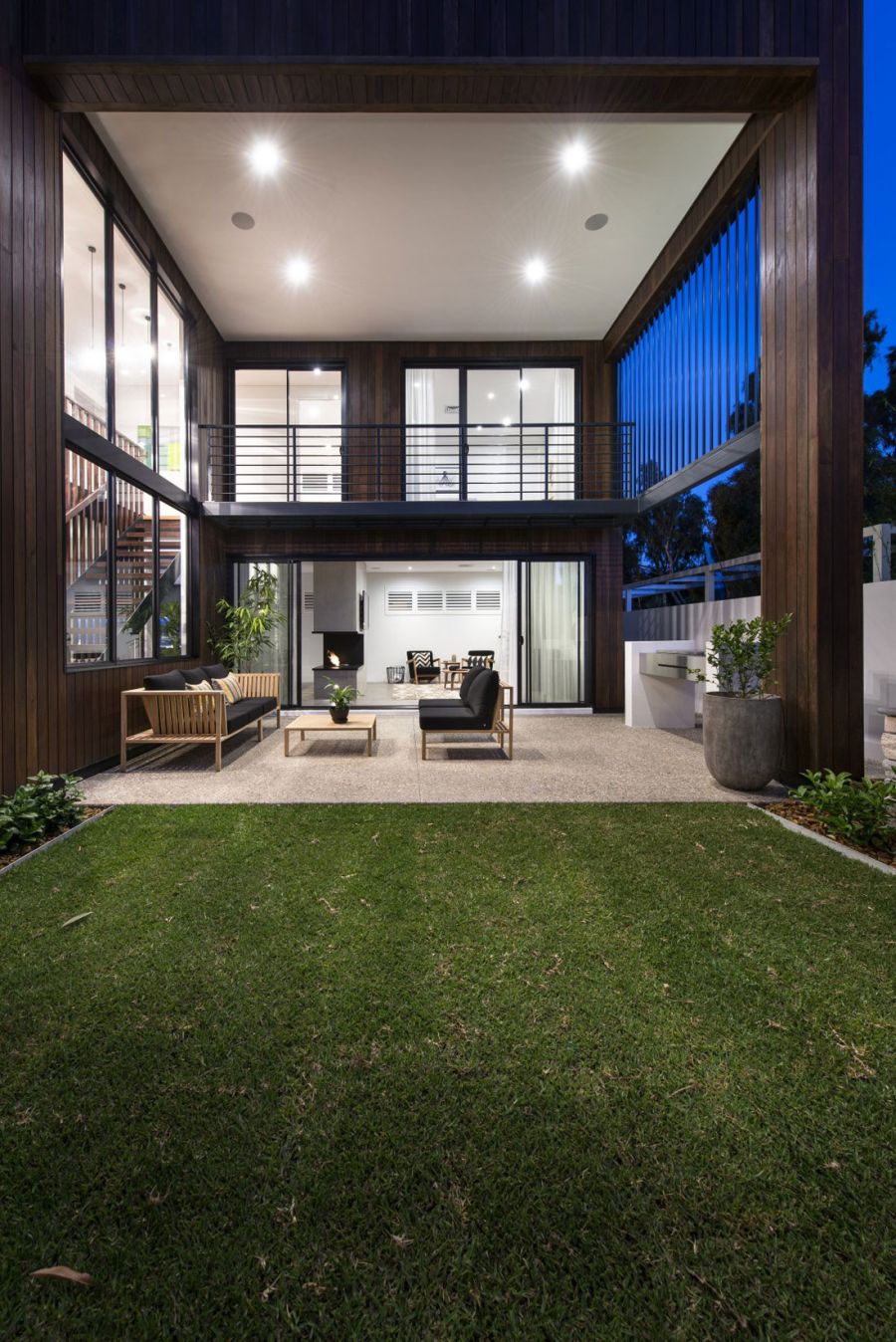 Liked the story? Share it with friends.