Located in the lovely Pedras Salgadas Eco Resort & Spa, Portugal are two captivating structures that aim to redefine our perception of tree houses. Designed by Luis Rebelo de Andrade and Tiago Rebelo de Andrade, these striking cabins evoke the image of a tree snake effortlessly gliding through a green canopy. Each tree house sports a cantilevered single cabin room that can be accessed through a long entrance, which gives these cabins their inimitable serpentine style!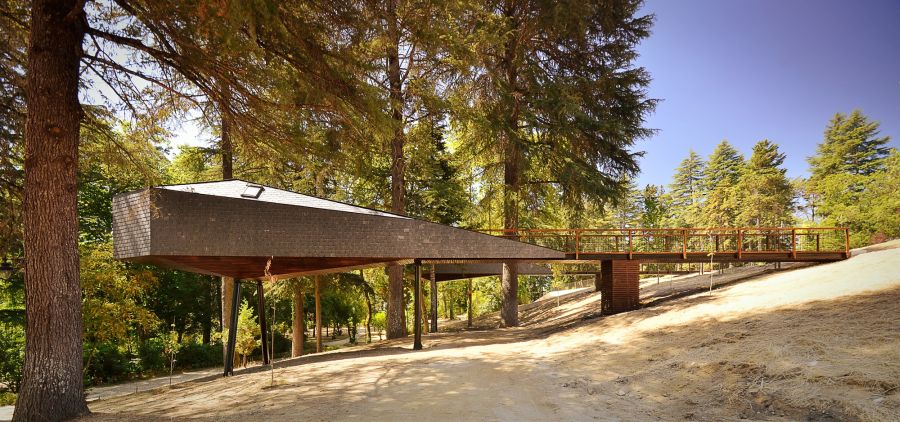 Combining the design of a traditional hut with the imagery of a wild animal, the Tree Snake Houses are accessed using a long ramp that gradually widens as you reach the entrance of the cabin. Each cabin sports a bedroom, kitchen and bathroom that allow you to sit back and enjoy the tranquil ambiance of the Pedras Salgadas. The interior embraces an uber-minimal look with organic wooden textures and pristine white decor accentuating the soothing vibe of the Tree Snake Houses.
The bedroom of each cabin also comes with a skylight and a front-facing window that allows you to take in the many sights and sounds outside, especially as you spend a few lovely nights gazing at the star-studded sky. Crafted in an eco-friendly and sustainable manner, these prefabricated units come equipped with everything from a greywater harvesting system to solar panels that keep the carbon footprint to a bare minimum.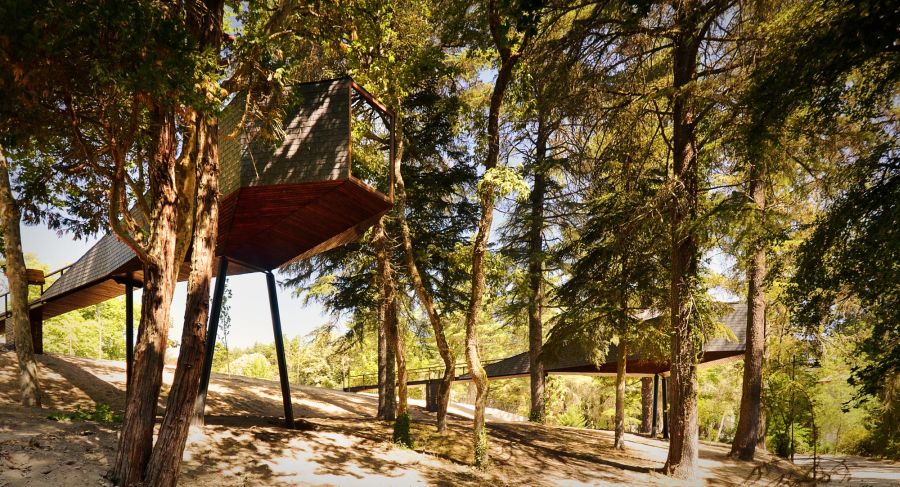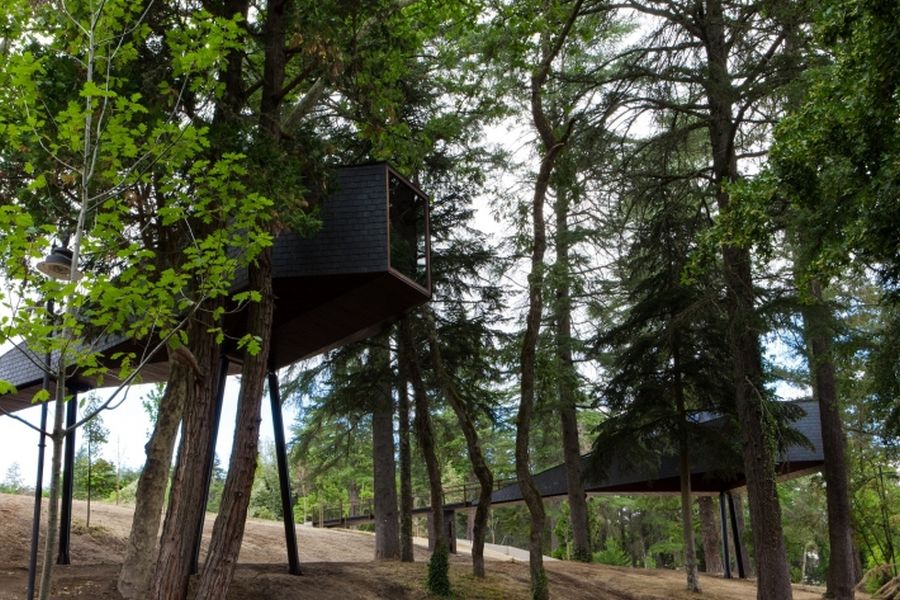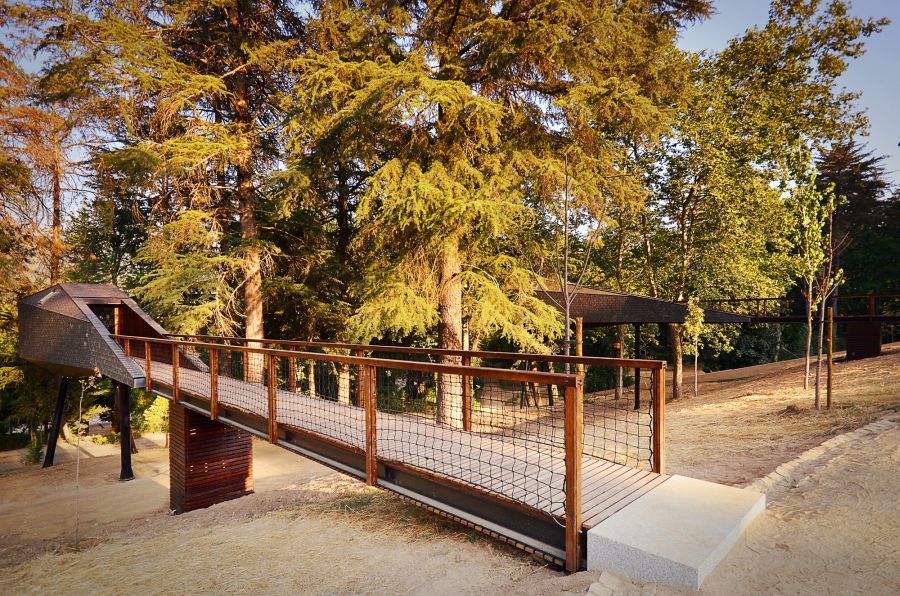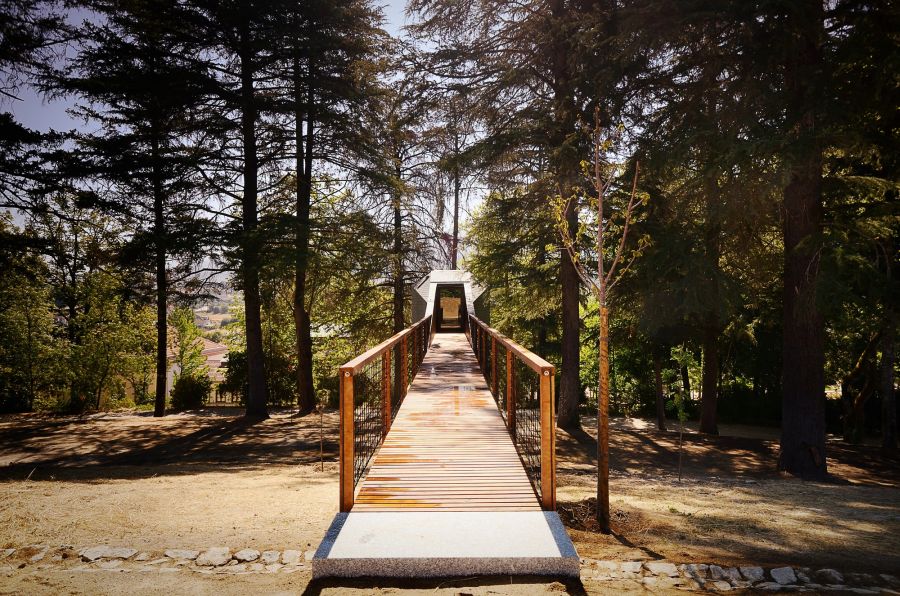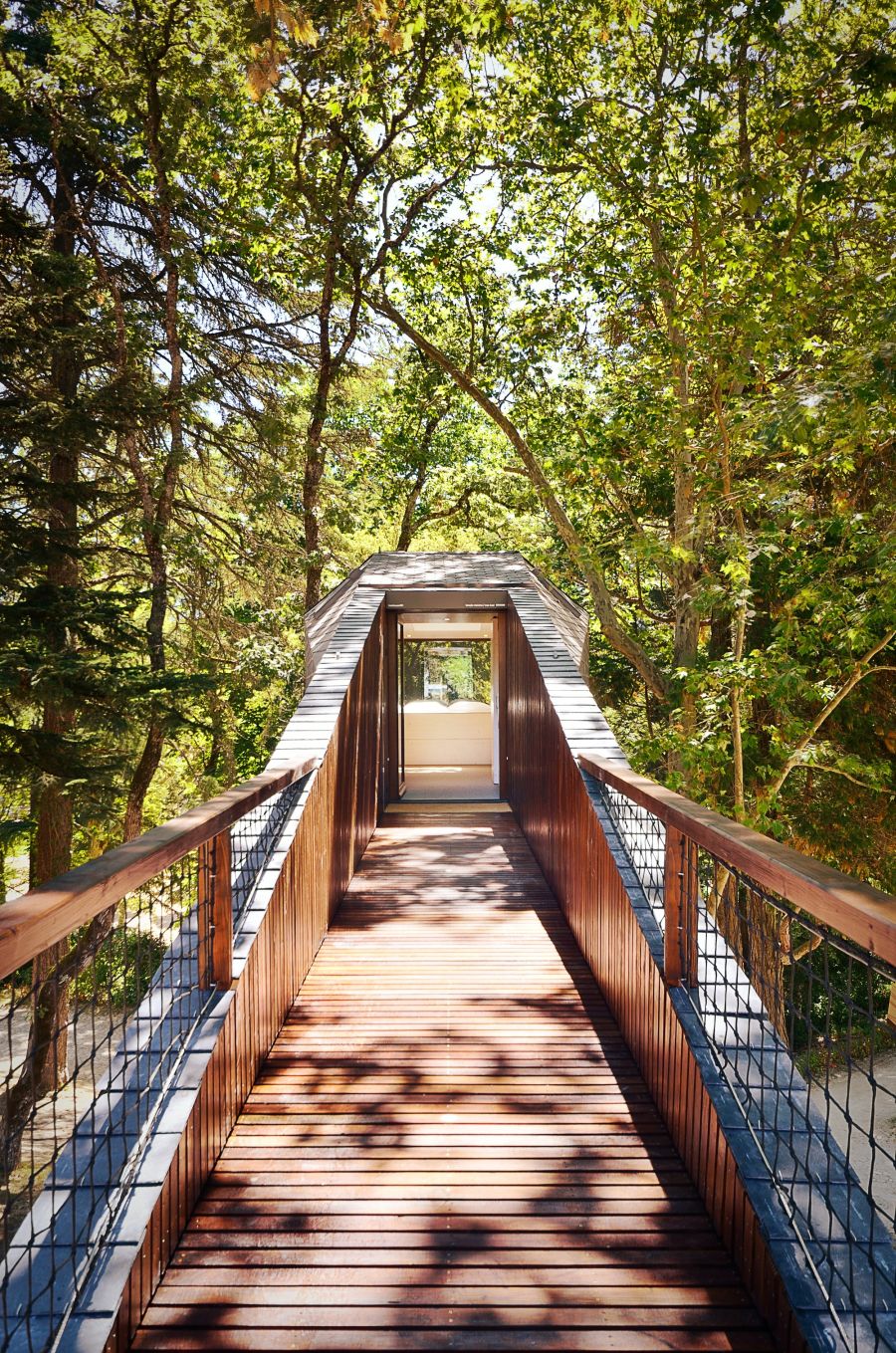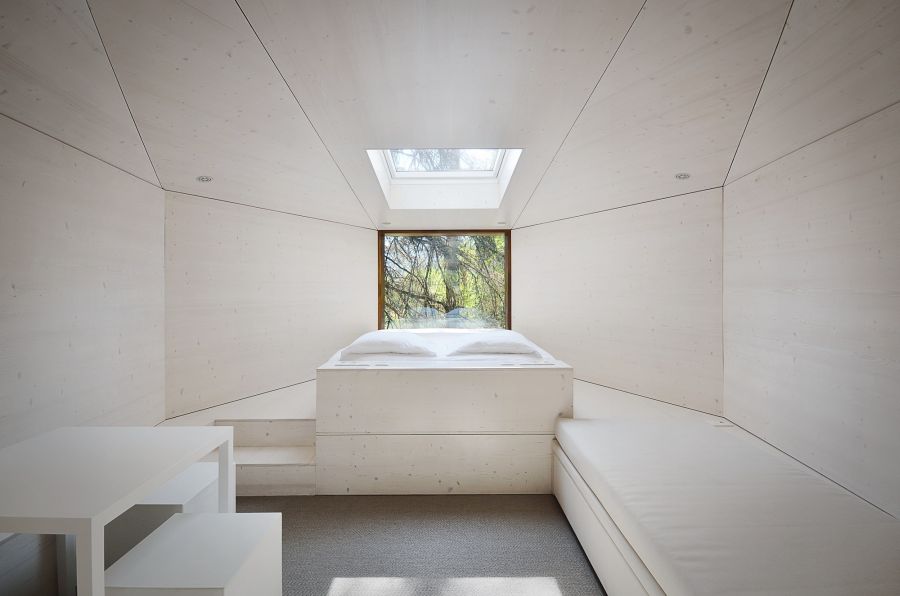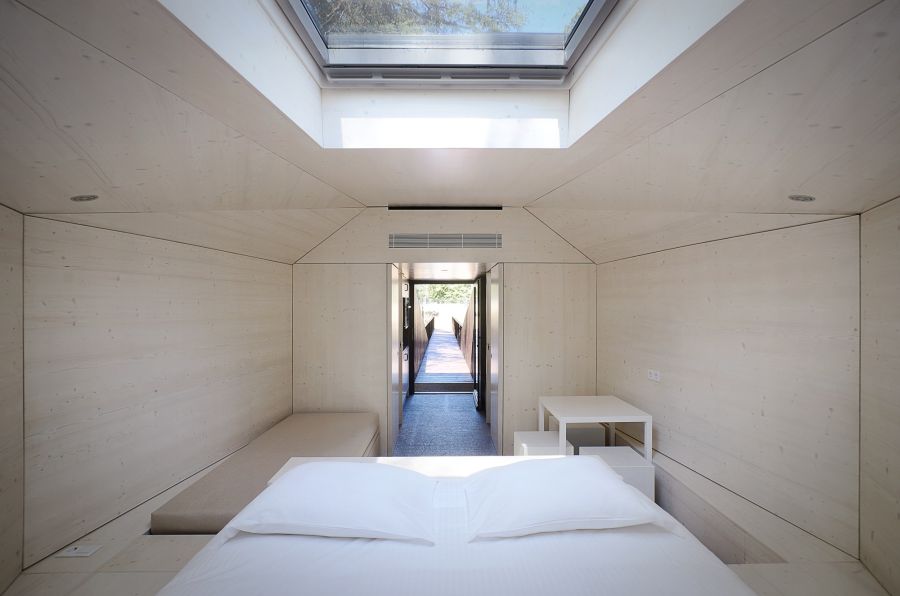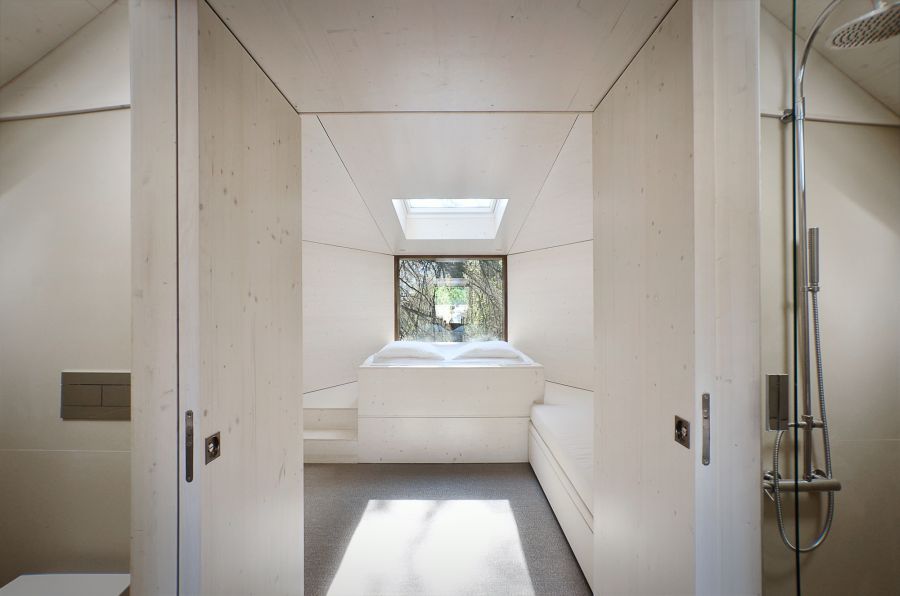 Sustainability and ecology have always been one of the major concerns during the development of the project. The consistency and rationale for the intervention were attained by the layers and reinforced insulation, heating systems, the low consumption lighting system using LED technology as well as the option of keeping the soil without any impermeable system, among other solutions.