Big cities and their busy lifestyle can pretty quickly create a dull and repetitive monotony to life. Yet a lovely home that acts as a relaxing personal refuge can ease away all those woes after a long, hard day at work. Designed by BEEF Architekti, this fabulous, comforting penthouse apartment in Bratislava, Slovakia does exactly that. Overlooking the majesty of the River Danube at its beautiful best, the Riverpark apartment quickly transports you into an almost cabin-style retreat that helps its owners escape the hustle and bustle of the Slovakian capital.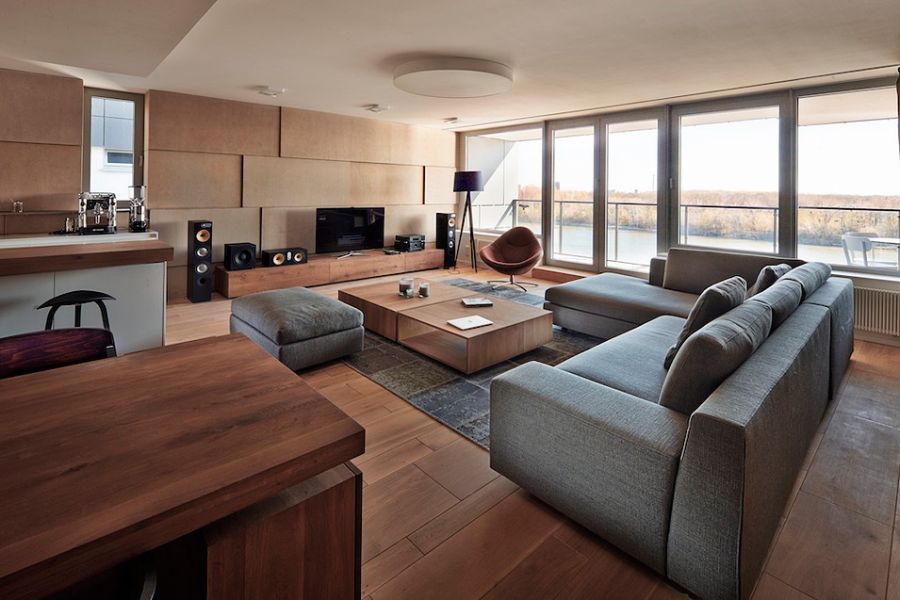 While most contemporary houses tend to opt for a sophisticated and refined design that uses concrete and glass extensively, the Riverpark apartment employs plush wooden surfaces to bring in a peaceful and warm appeal. The widely used rich oak wood also offers great visual and textural variety, as the ergonomic kitchen in polished white and the sparse metallic fixtures bring in a hint of contrast. An open floor plan ensures that the kitchen, dining area and living space seamlessly flow into one another to create one large, airy room.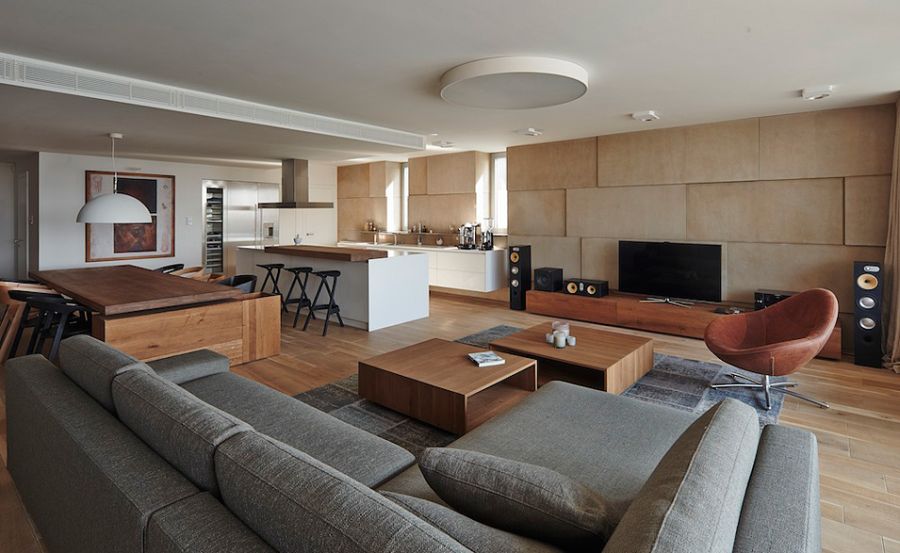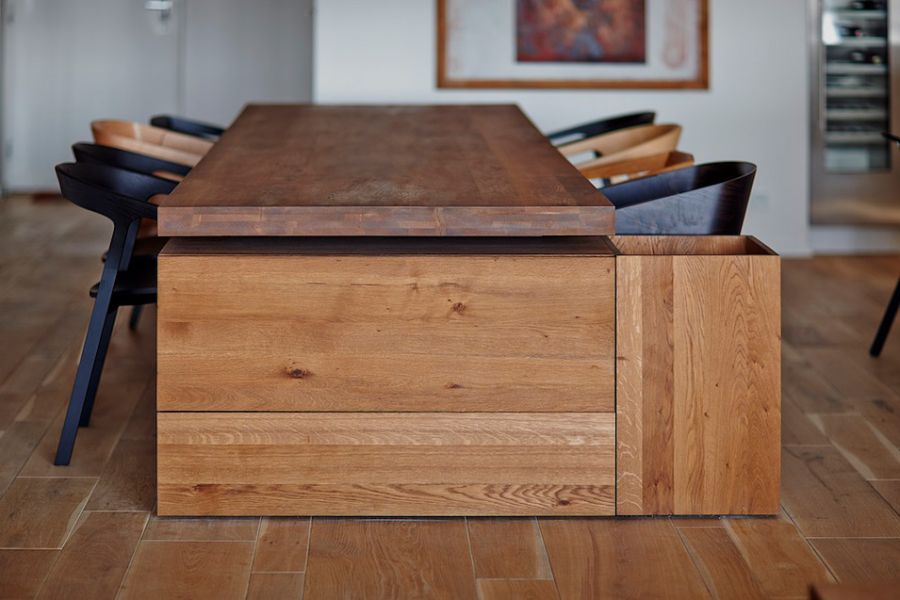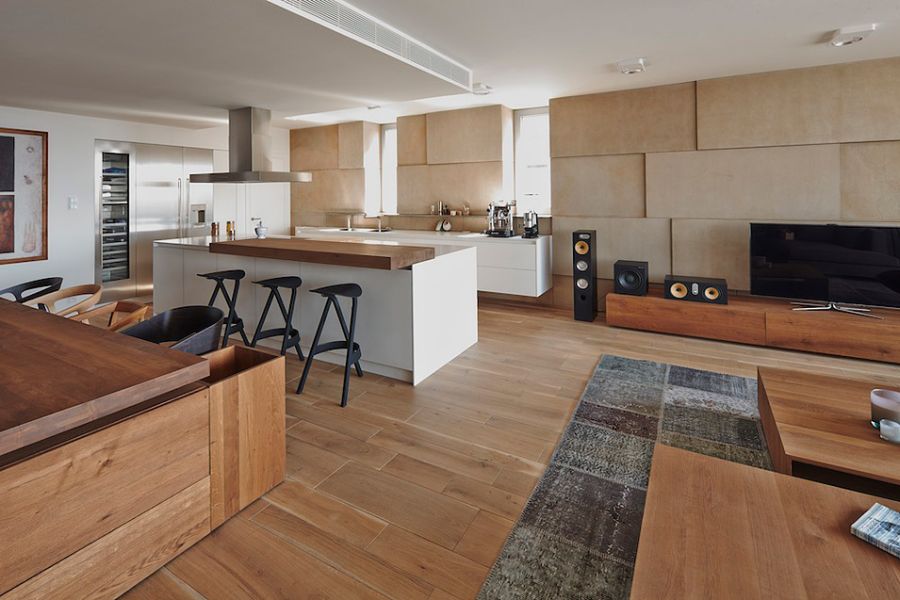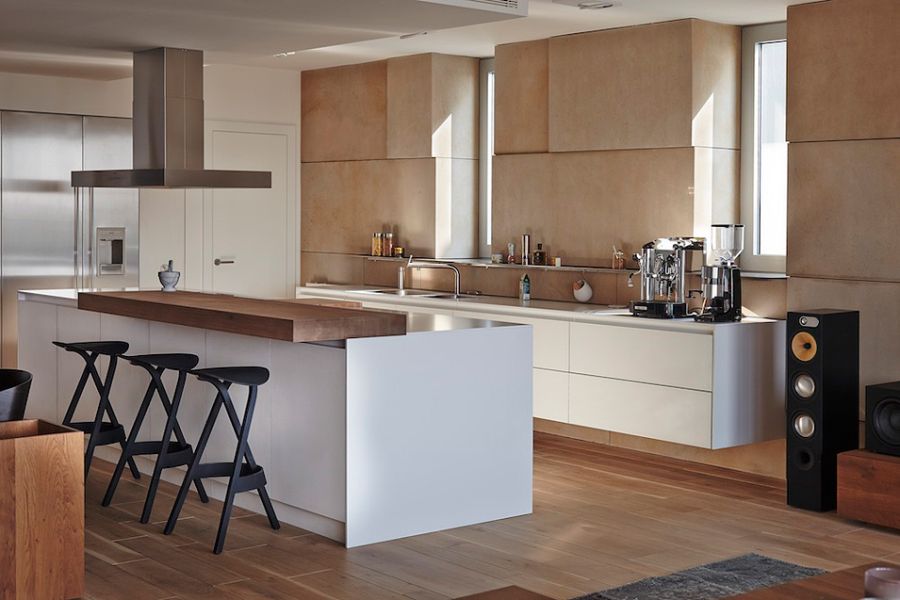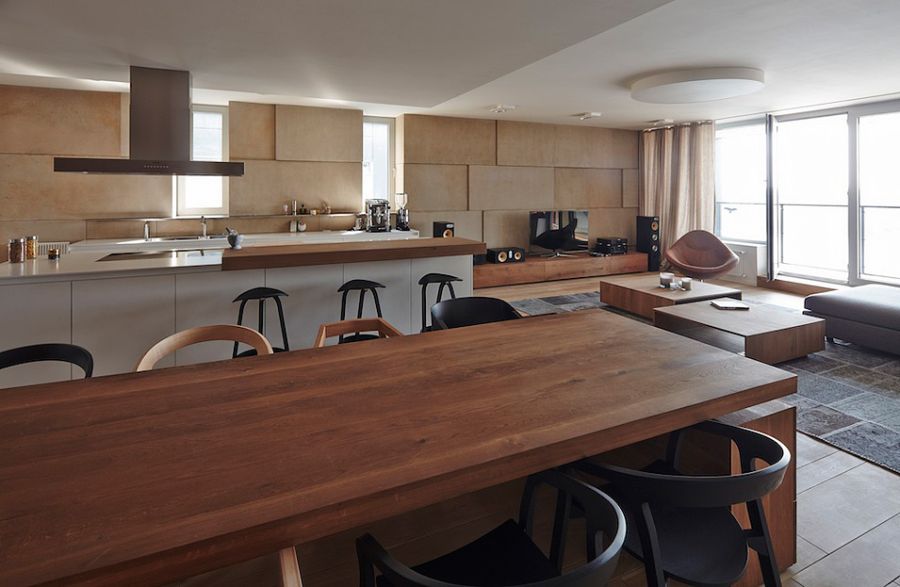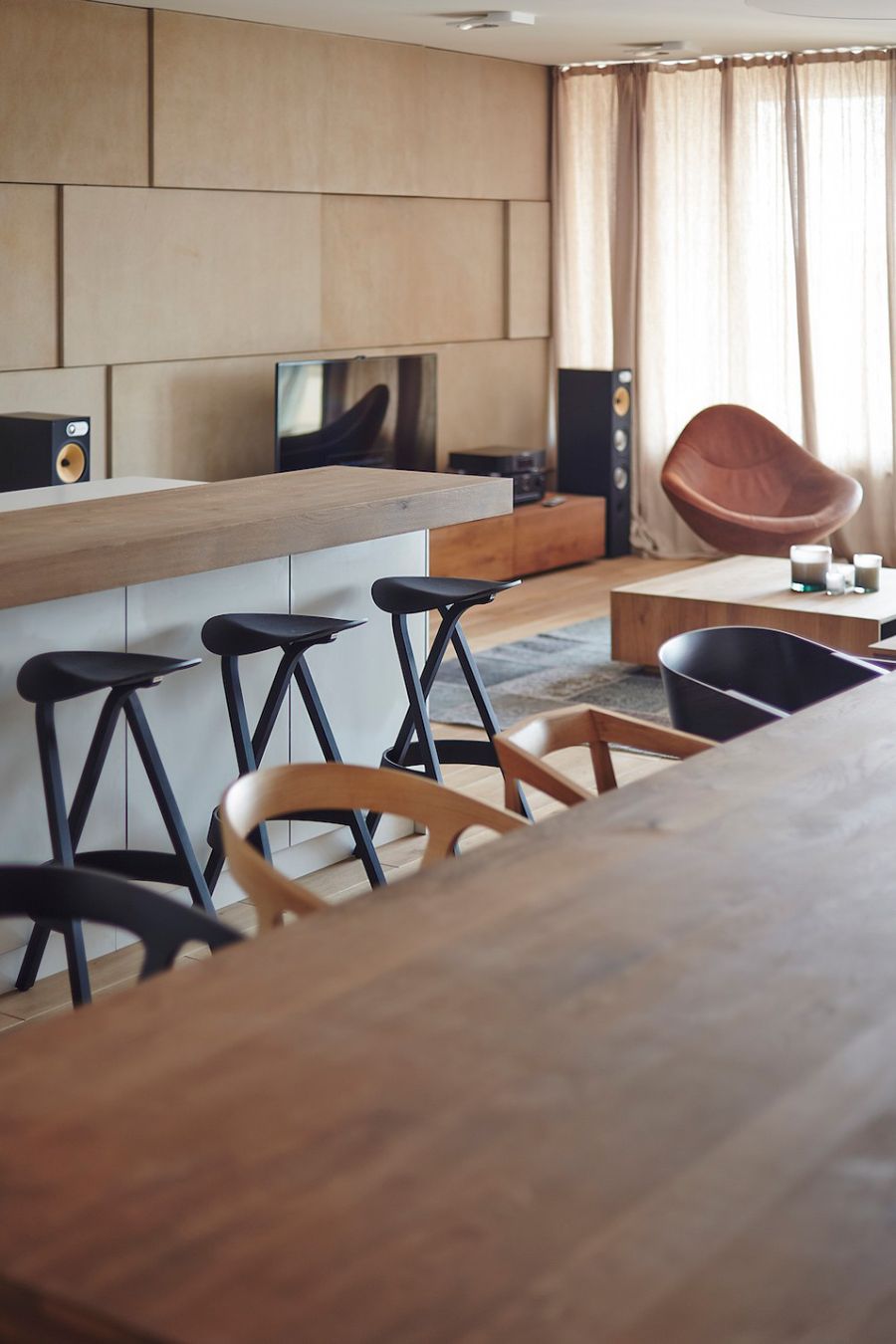 The apartment also features a generous master suite, along with an additional bedroom and bathroom for the guests. Large glass windows offer unabated views of the Danube River from nearly every room, even as the stunning balcony allows you to take in the many sights and sounds while sharing a few fleeting moments under the night sky.
Simple neutral tones, warm textures and a contemporary design style give this penthouse apartment a truly remarkable and inimitable appeal. The home also brilliantly showcases the charm of organic interiors and the way it brings tranquility with unassuming panache!