Most contemporary renovation and restoration projects are aimed at working with the existing structure as much as possible while giving it a new lease of life. Most often the site conditions and its topography shape the silhouette of any new additions and the Elm & Willow House in Canterbury, Melbourne is no different. In fact, it is one of those brilliant designs that plays off of the existing canopy to create an inimitable new home with a bright and spacious look. Designed by Architects EAT, the new residence blurs the borders between the indoor and the outdoor with smart use of glass doors and windows.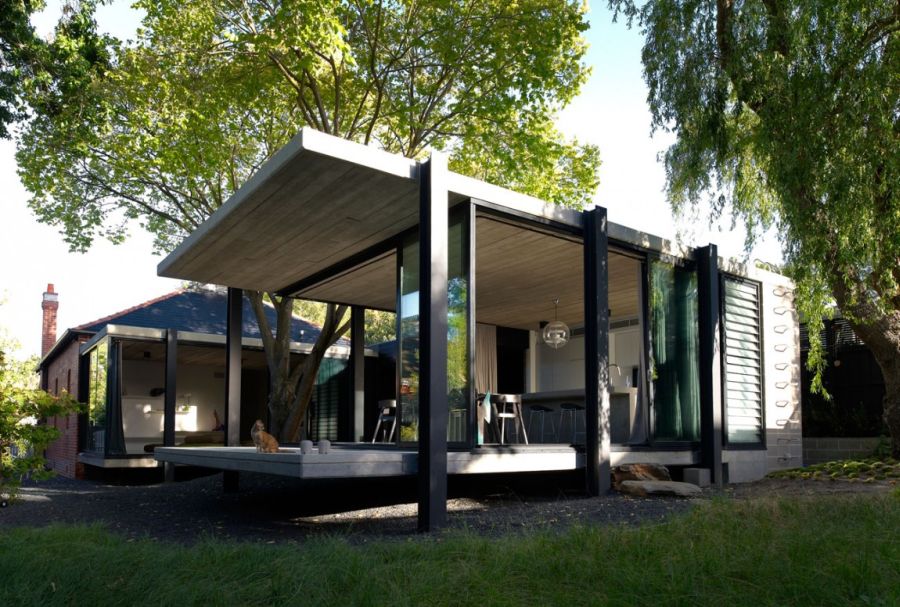 The project involved restoration of an old Edwardian house in the Melbourne suburbs along with the addition of an entirely new structure at the rear. With the lot covered in deciduous greenery, architects from EAT decided to use the natural vegetation to offer some much needed shade for the new courtyard addition. Existing Elm and Willow trees are at the heart of the design as a U-shaped cantilevered structure was planned around the two.
Transparency and openness were the two key elements of the new additions as large sliding glass walls coupled with drapes take over from the original brick façade of the classic Edwardian home. This pretty much makes the entire courtyard a natural and seamless extension of the living space.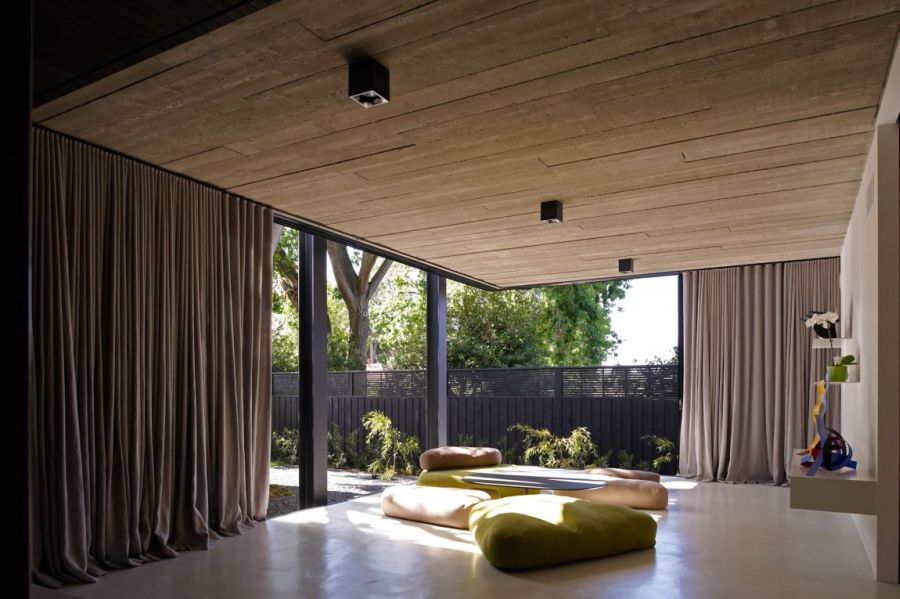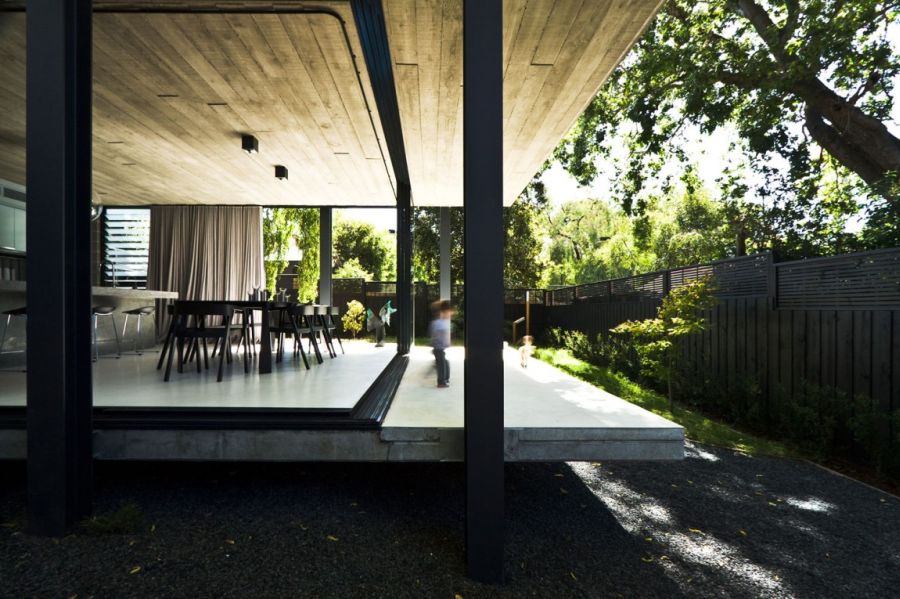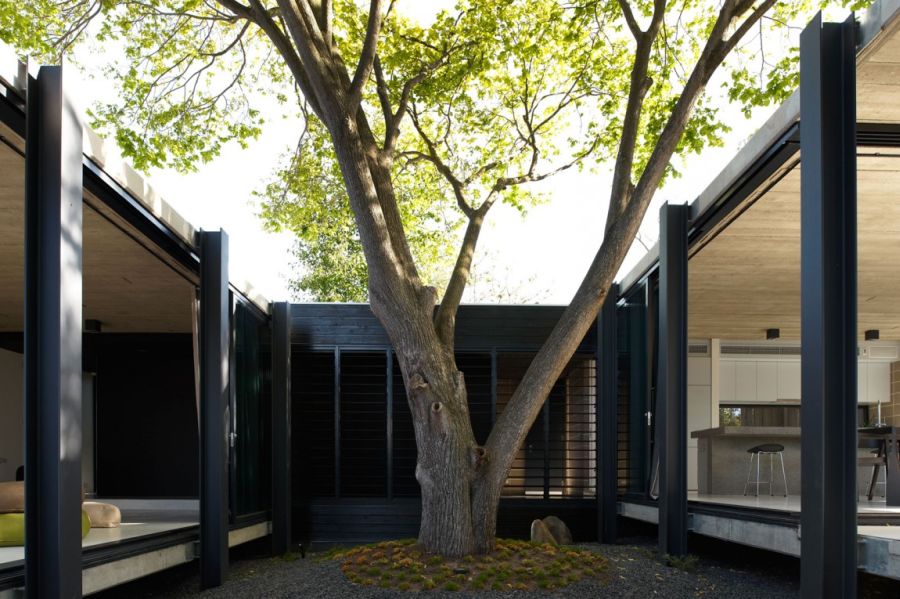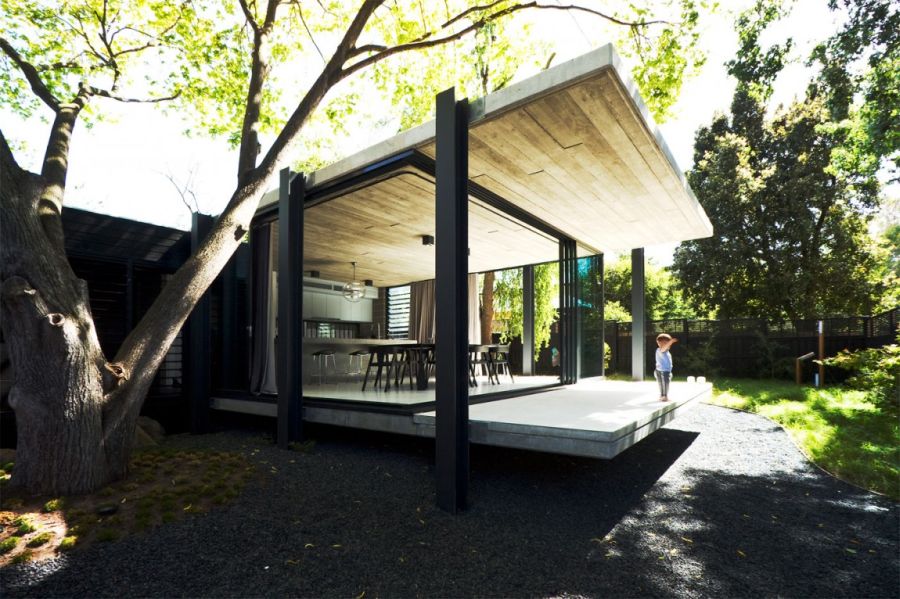 Double-glazed surfaces, a passive ventilation system, rainwater harvesting and solar energy usher in some more planet-friendly features. Combining renovation, restoration and addition projects the new house is an effortless amalgamation of contrasting elements that represent the old and the new. Offering a harmonious and soothing natural getaway in the courtyard, it promises a wonderful private sanctuary!