Modern homes and contemporary apartment spaces are far from being a haven for kids. Most often they are designed to utilize the available square footage to the hilt, leaving little space for kids and their wide array of energetic activities! This cool apartment though tries its best to combine a sleek and suave environment with a kid-friendly setting, to create the best possible space for a young family. The interior of the apartment is clean, uncluttered and has a sense of openness about it thanks to the flowing design.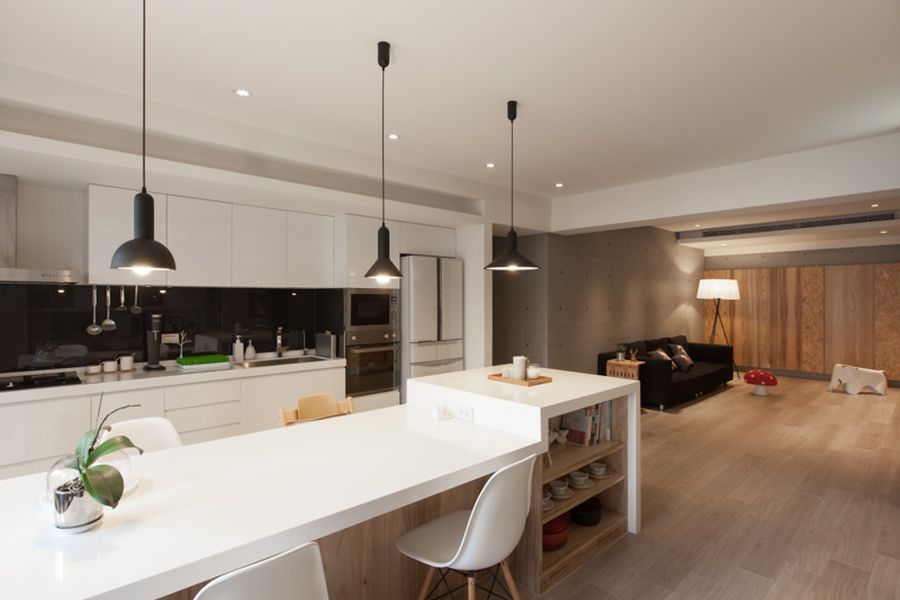 The living room, kitchen and the dining area are all connected visually as part of an open floor living plan that opens up into the small balcony. Decor and furnishings are kept to a minimum and large shelves in wooden tones add warmth to the home even as they allow the owners to tuck away the mess. A cool mushroom stool in the living room, bold pendant lights above the dining table and a bold floor lamp stand out instantly.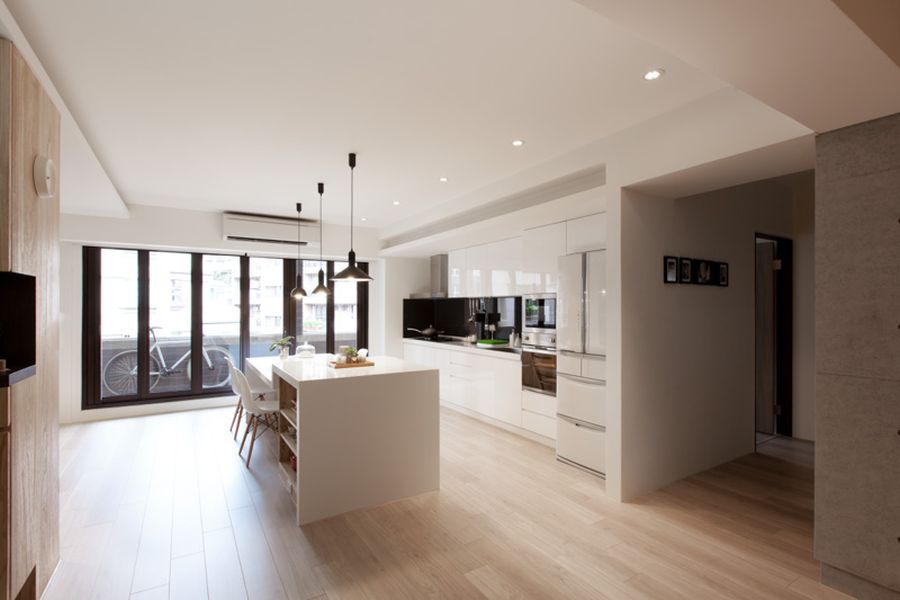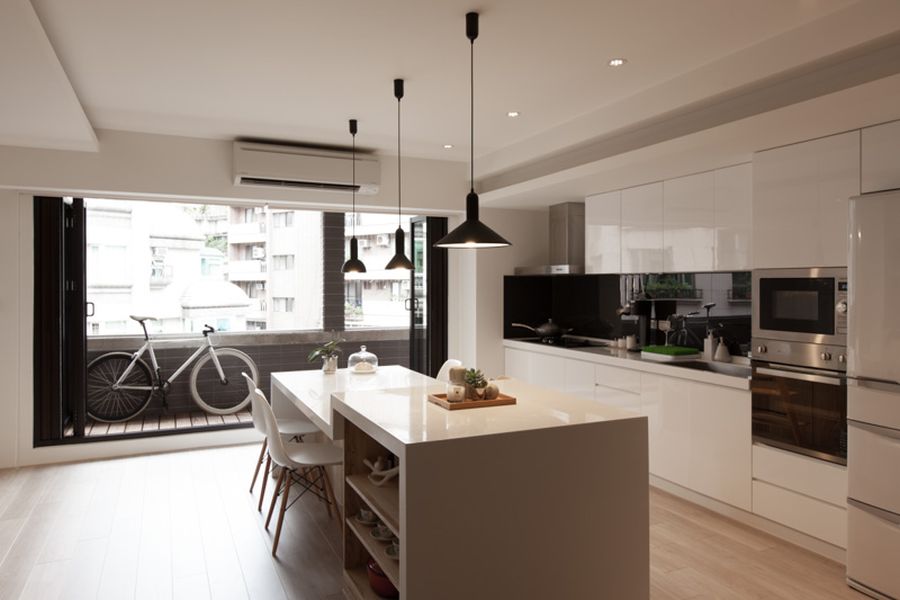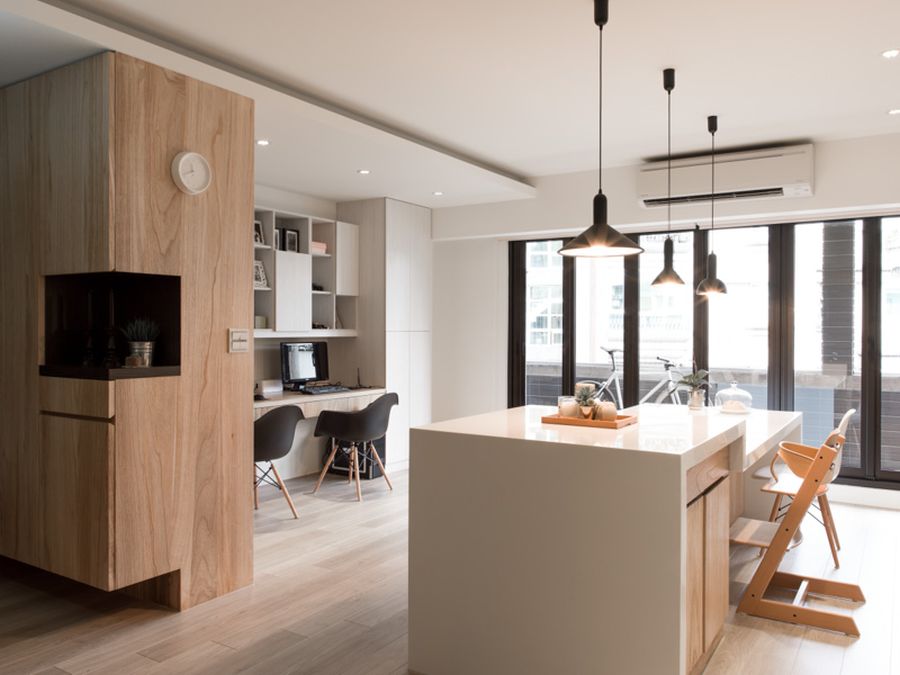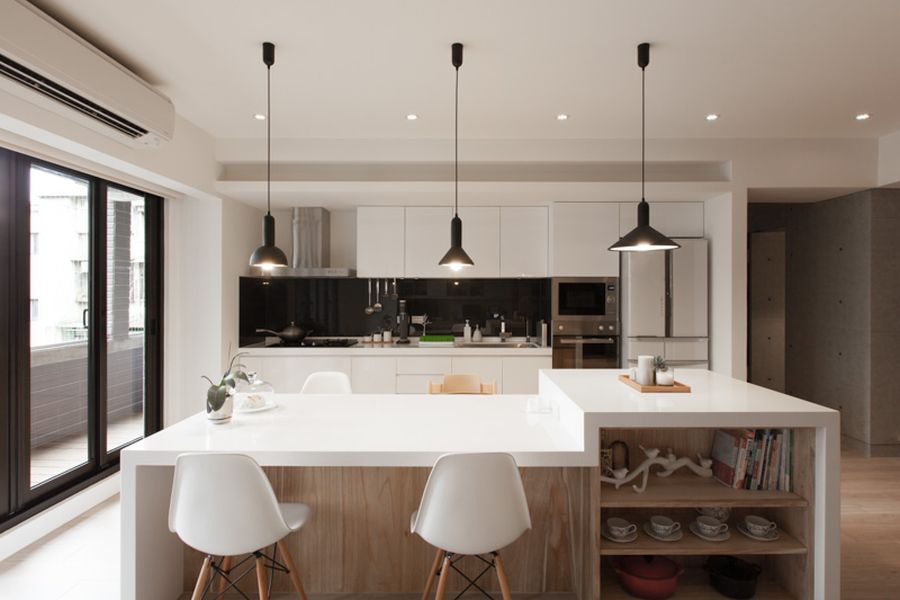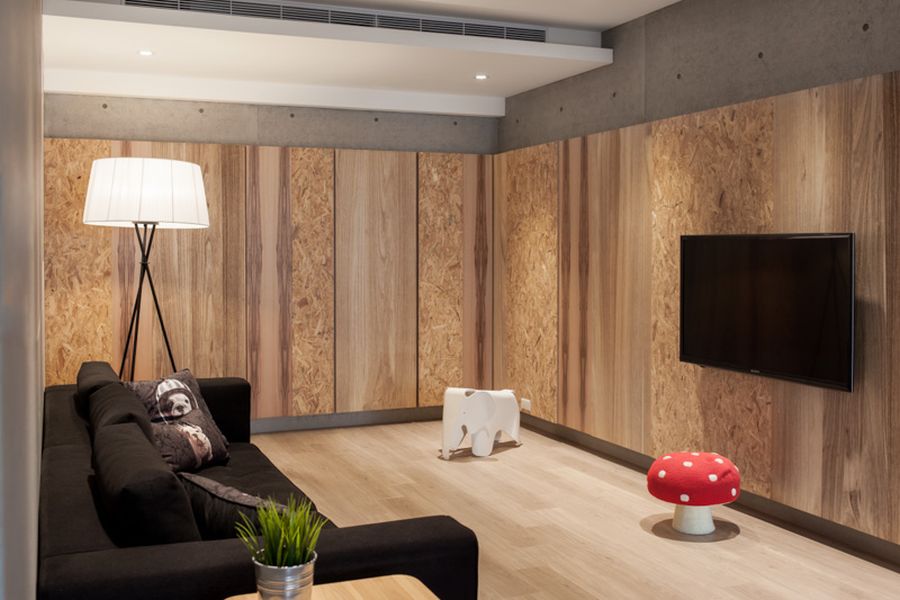 A workstation with twin chairs is set up right next to the kitchen and with plenty of shelves surrounding it, there is lots of storage room. Designed in a smart and ergonomic fashion, the dining area is integrated with the kitchen island to save up on space, while large sliding glass doors give the entire area an airy appeal. Colorful wall decals in the kids' bedrooms add hints of red and blue even as accent fabric and pillows are used to bring in more vivid shades.
Cool neutral colors have been used throughout the apartment with semi-minimalist style adding the necessary sophistication in an unassuming manner. The posh bathroom in cool gray slate completes the chic and trendy home that seems like a perfect crib for both adults and kids alike!