The Tel Aviv Metropolitan Area (Gush Dan) is a locality where space is an absolute premium. Nestled on a 300 square meter plot, this gorgeous contemporary residence in the urbane neighborhood of Israel charms you with its exclusive blend of open and spacious interior coupled with ample privacy. The modern house uses a series of slats which ensure that the bedrooms located on the top level are shielded away from any prying eyes. Designed by Tula Amir Architecture, it amalgamates a hint of local Mediterranean style with clean and well defined lines to create an exceptional ambiance indoors.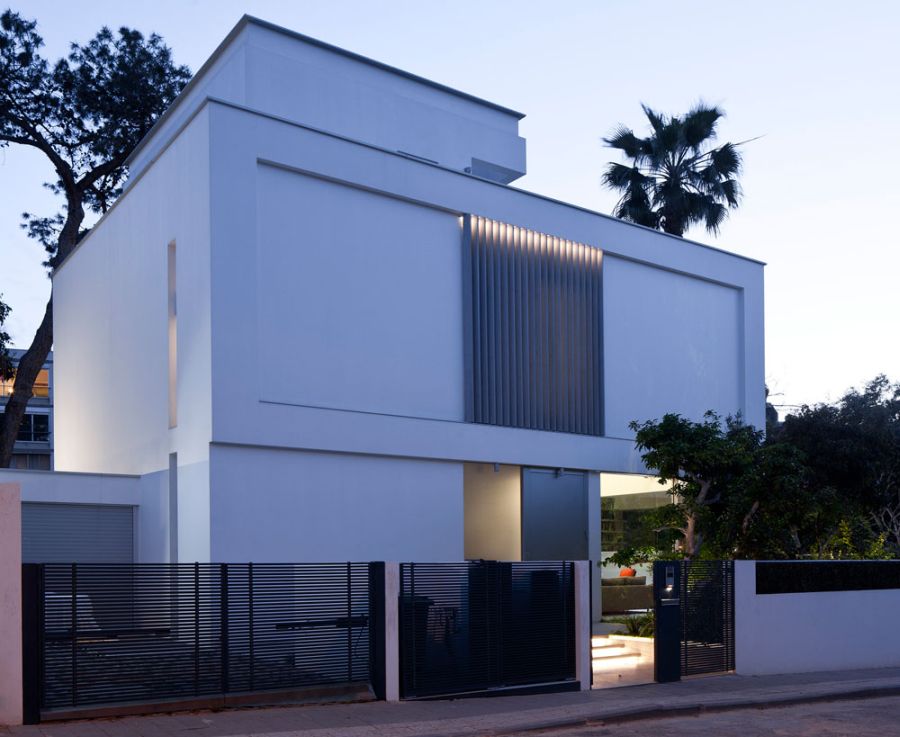 While the cool slats give the façade of the home a distinct look, step inside ad you will charmed by the stylish décor and the opulent furnishings. Architects employed a high ceiling in the living room to bring in a sense of openness and sparkle. Use of large glass windows and a glass wall on one side of the living room keeps those inside constantly connected with the refreshing pool outdoors. This extravagant use of glass also brings in ample natural ventilation even as it extends visually the living area into the backyard.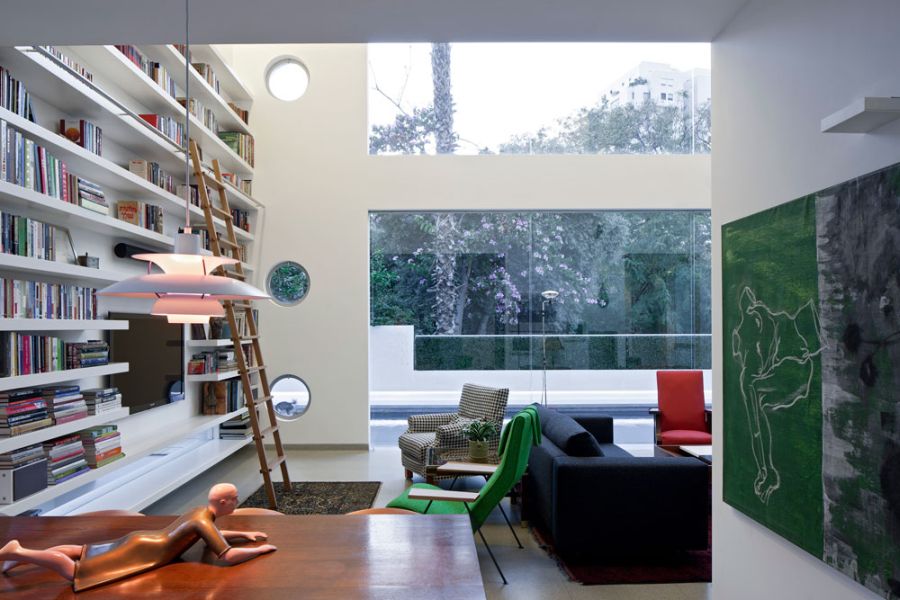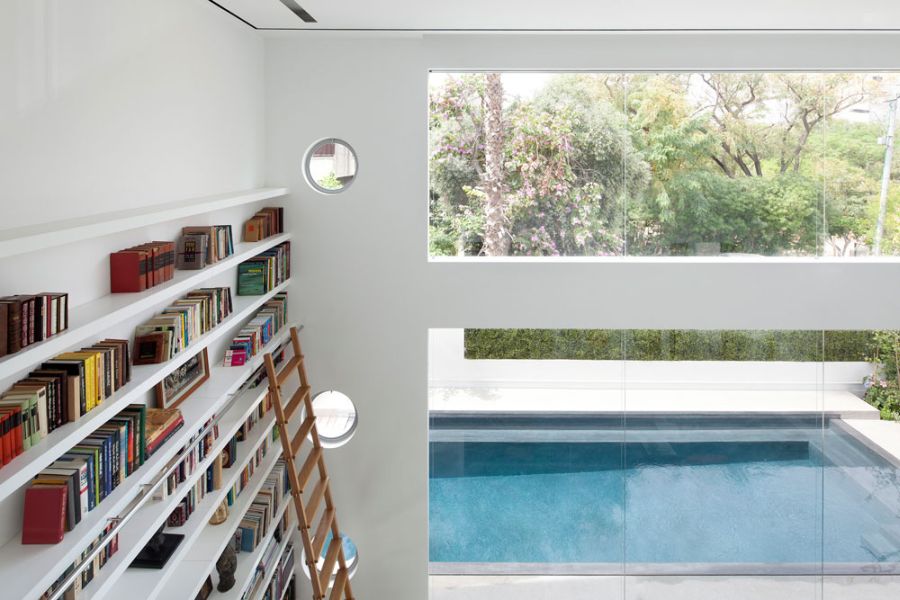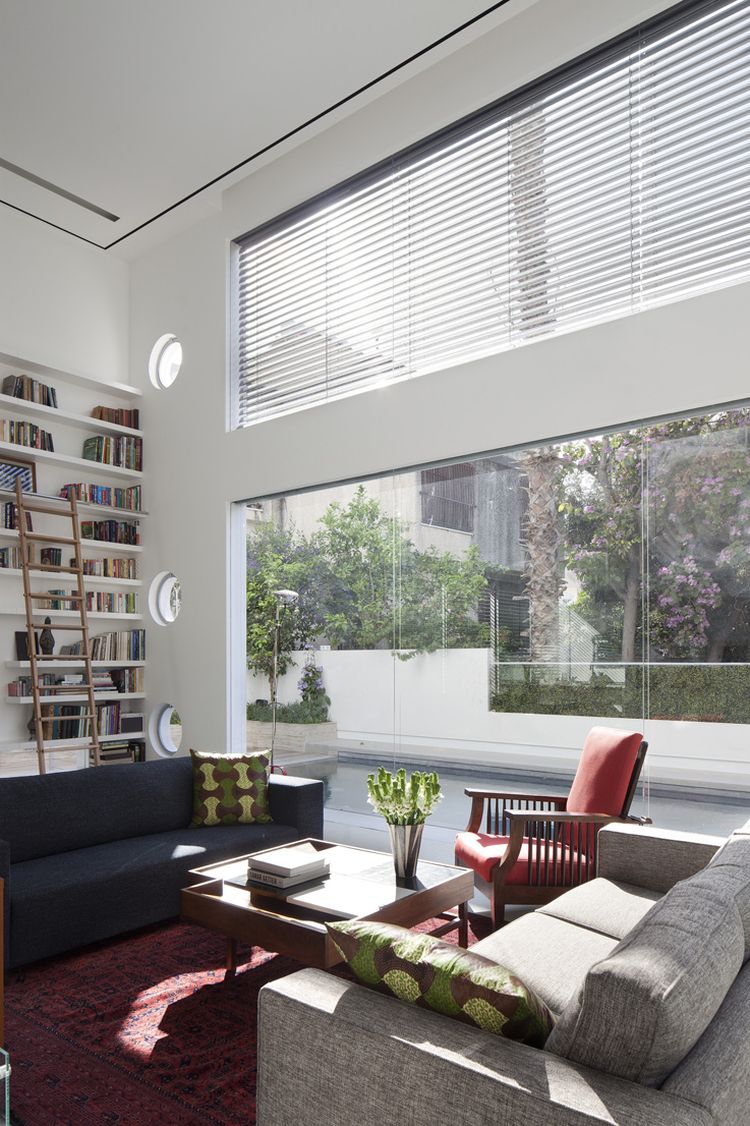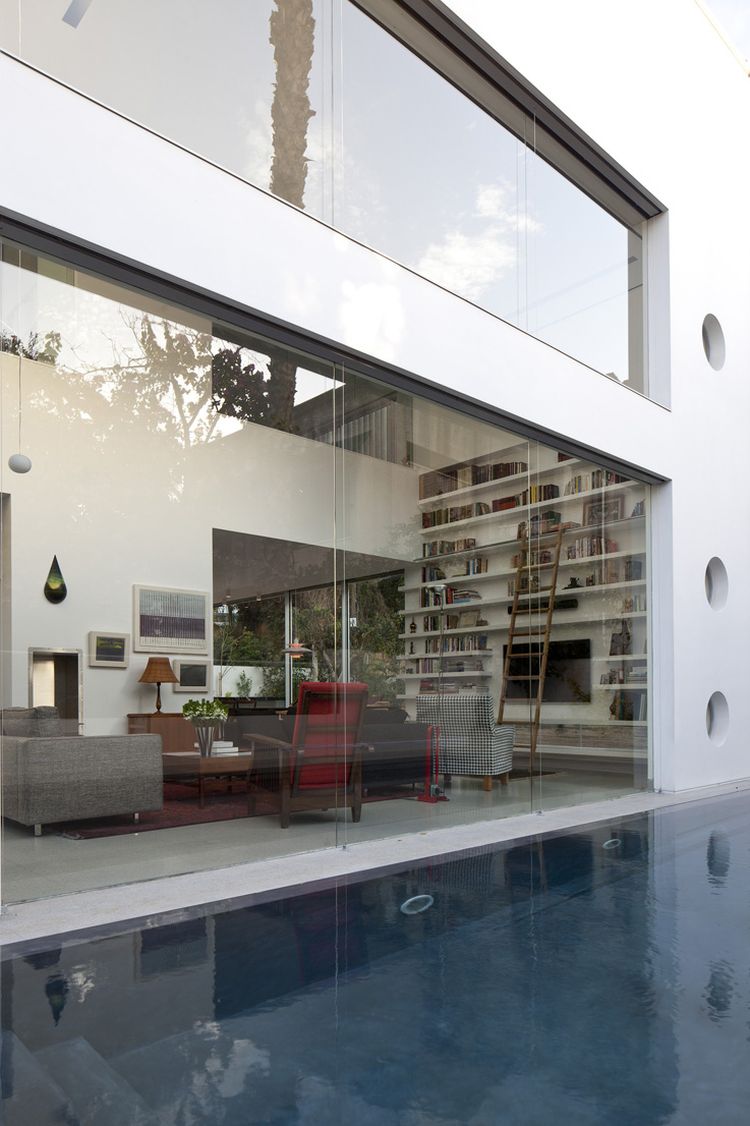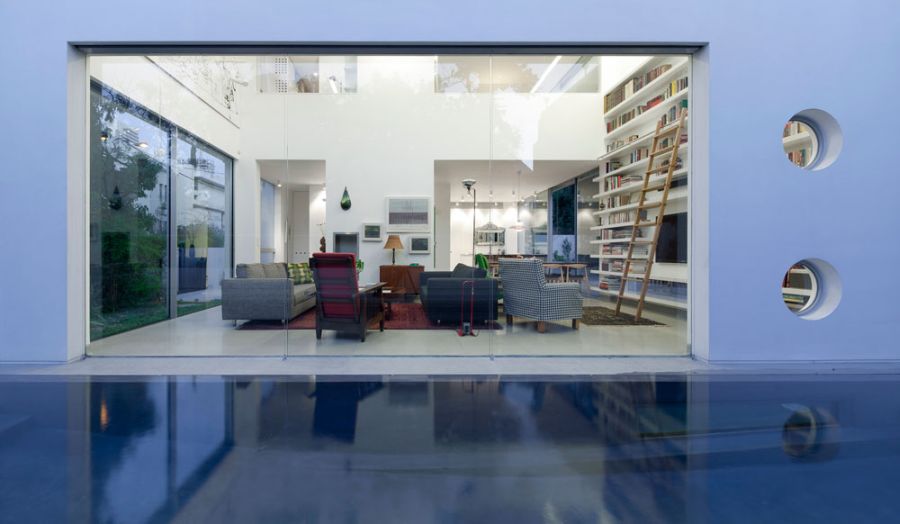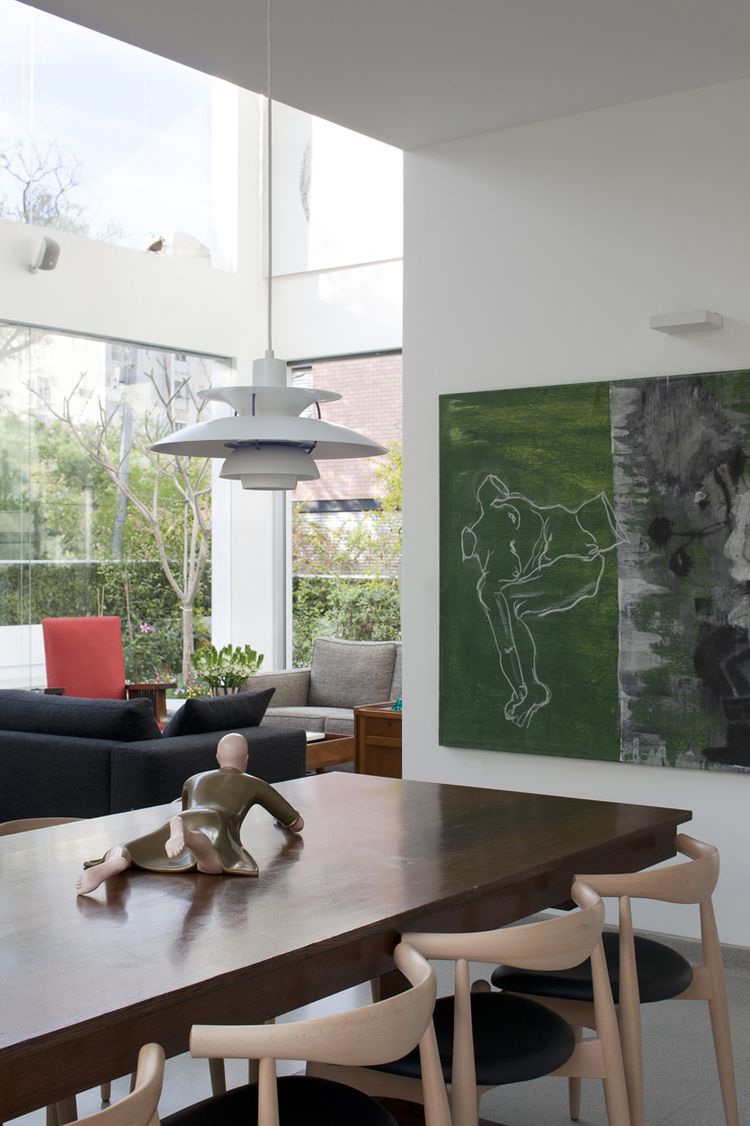 The living space can be divided into a seating area and a large library with an open bookcase. It is not very often that one stumbles upon such smart addition of bookshelves in the living room and it is a blueprint that will interest many a book lover! A modern kitchen in white with a black stone countertop, large dining area grace the lower level while the master bedroom and bathroom are housed on the top level. Children's bedrooms have been accommodated in the basement even as colorful hues and interesting art work are splurged carefully throughout the villa.
Showcasing a richness of detail and lavish décor, the architects have employed drapes, blinds and curtains extensively to create an environment where the family can switch easily between private and public spaces. Topping off this striking home is a lush green outdoor garden and a relaxing pool deck.