Ushering in a sense of sophistication coupled with a hint of glamorous Hollywood regency style, this fabulous flat in Moscow is for those who love modern design along with a dash of opulence. Balancing contemporary style with accents of vivacious brilliance, the one-bedroom apartment paints a beautiful and refreshing picture. Conceptualized and brought to life by Taras Bezrukov and Stas Samkovich of TS Design, the compact 52-square meter space sports a kitchen, bedroom, living room, bathroom and an exclusive dressing area.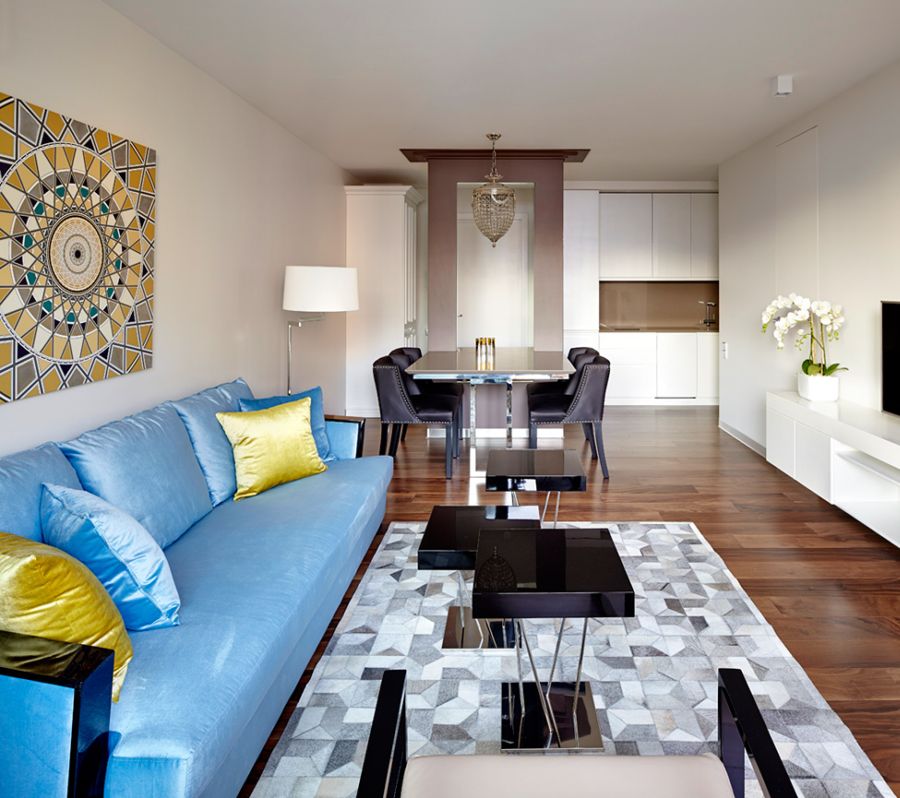 Though the apartment is relatively small, it makes use of the available room to the hilt. Form and function are amalgamated with ease as each space flows seamlessly into the next, creating an airy and bright setting. With cool neutral colors being used to paint the backdrop, there is no visual fragmentation of the area. A bright blue couch, innovative sconce lights in the dining area along with a matching chandelier, stylish ottomans and snazzy art work give it an inimitable air of exclusivity.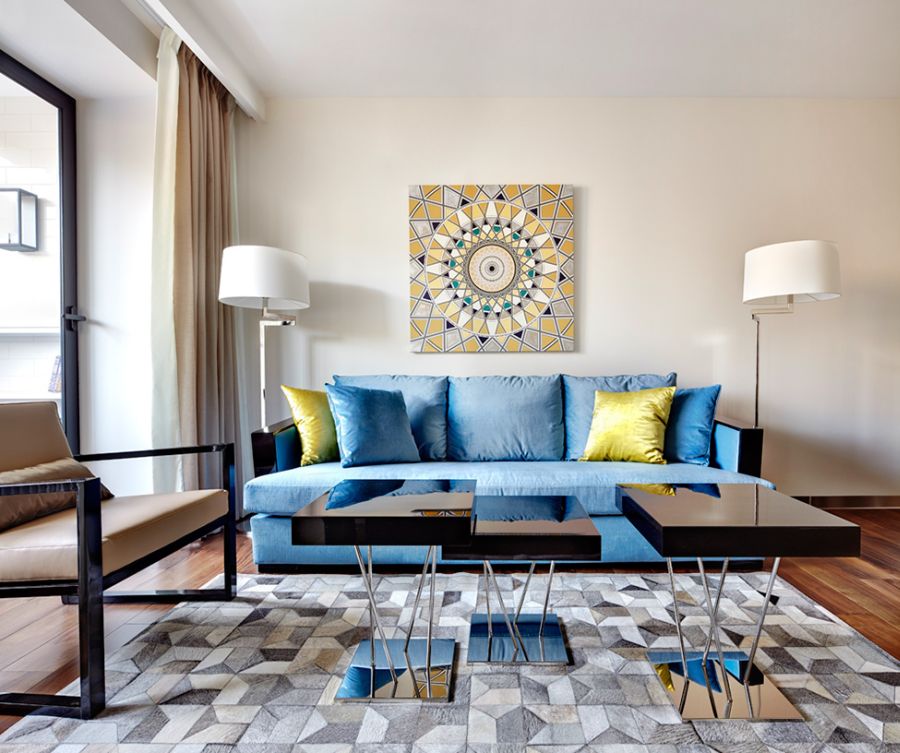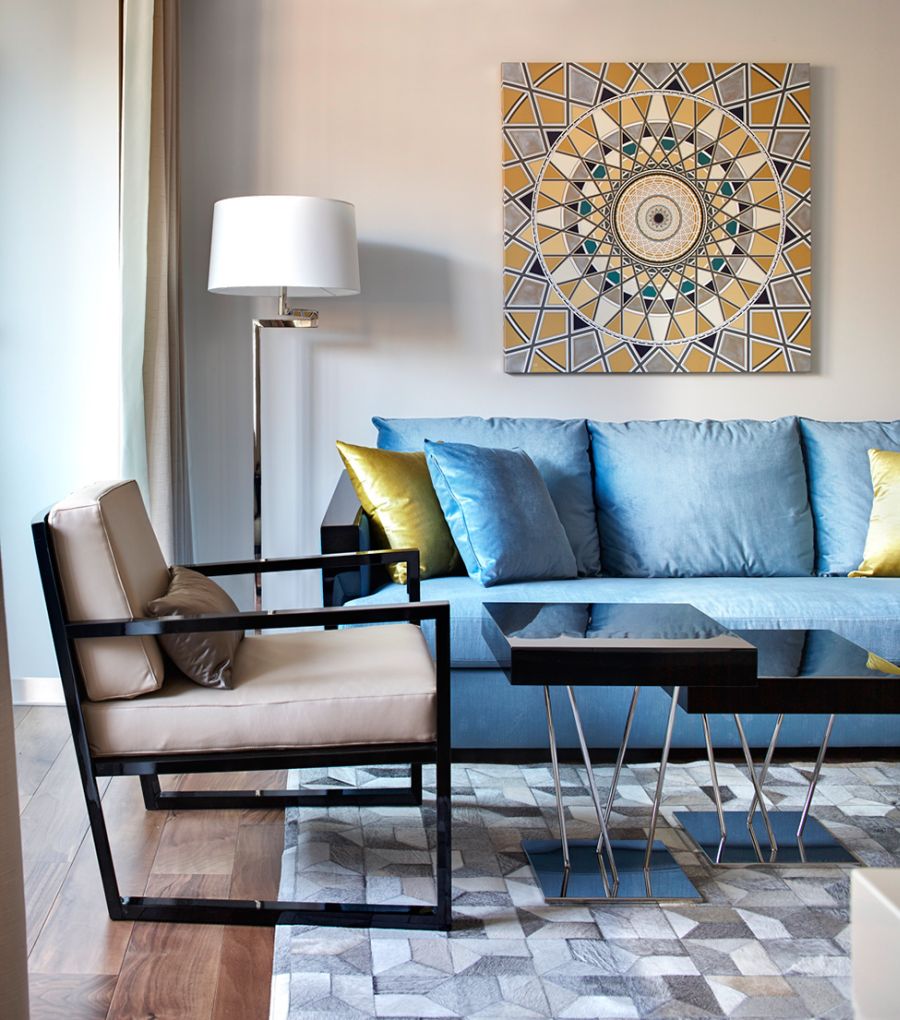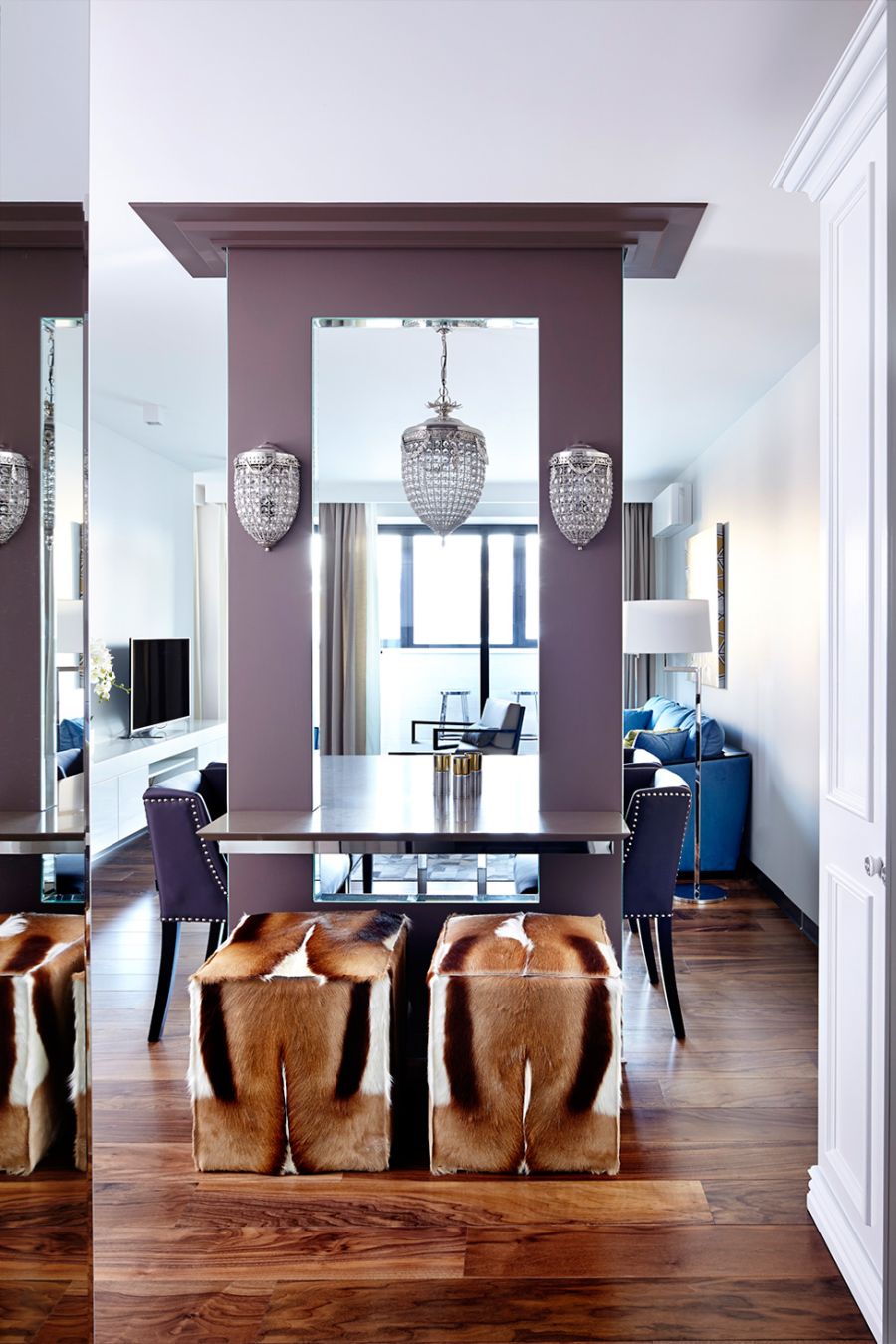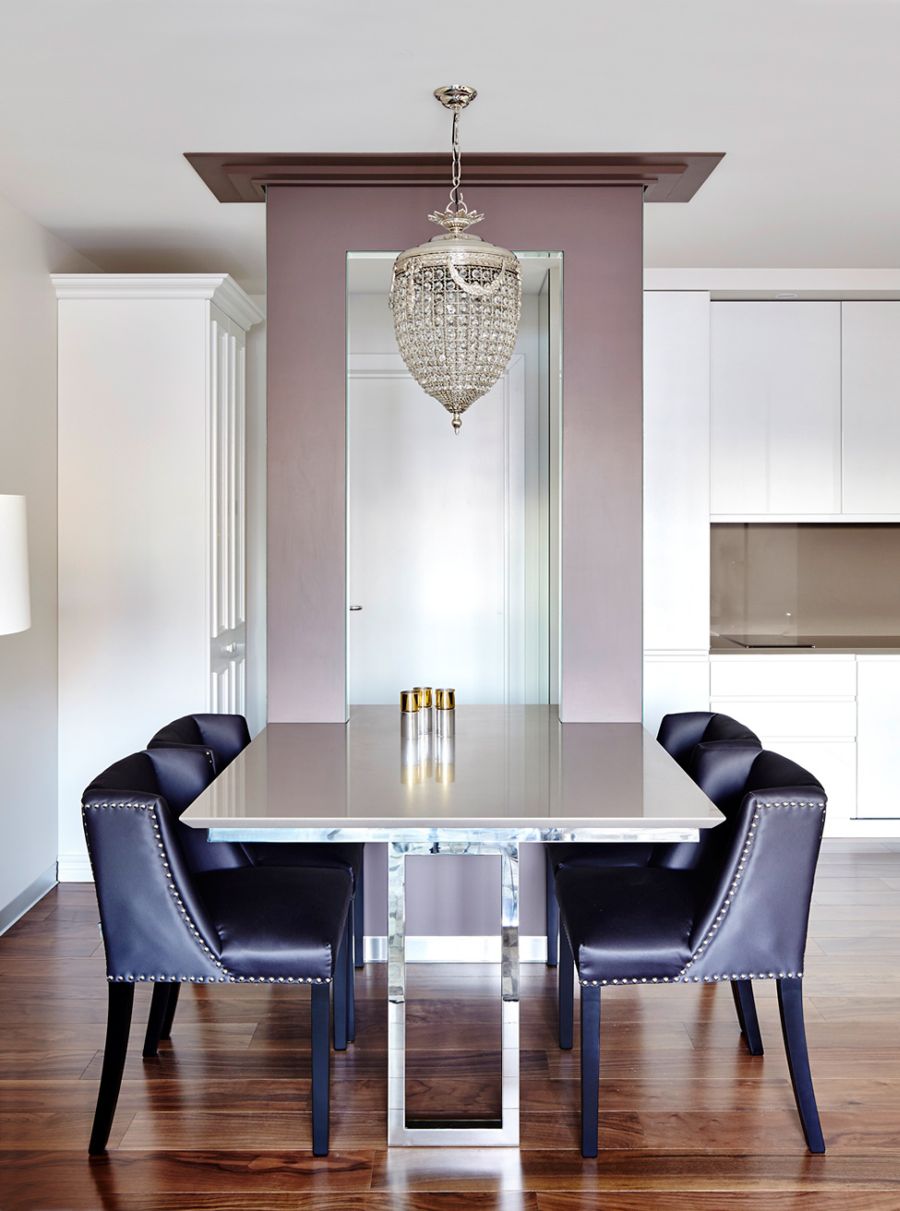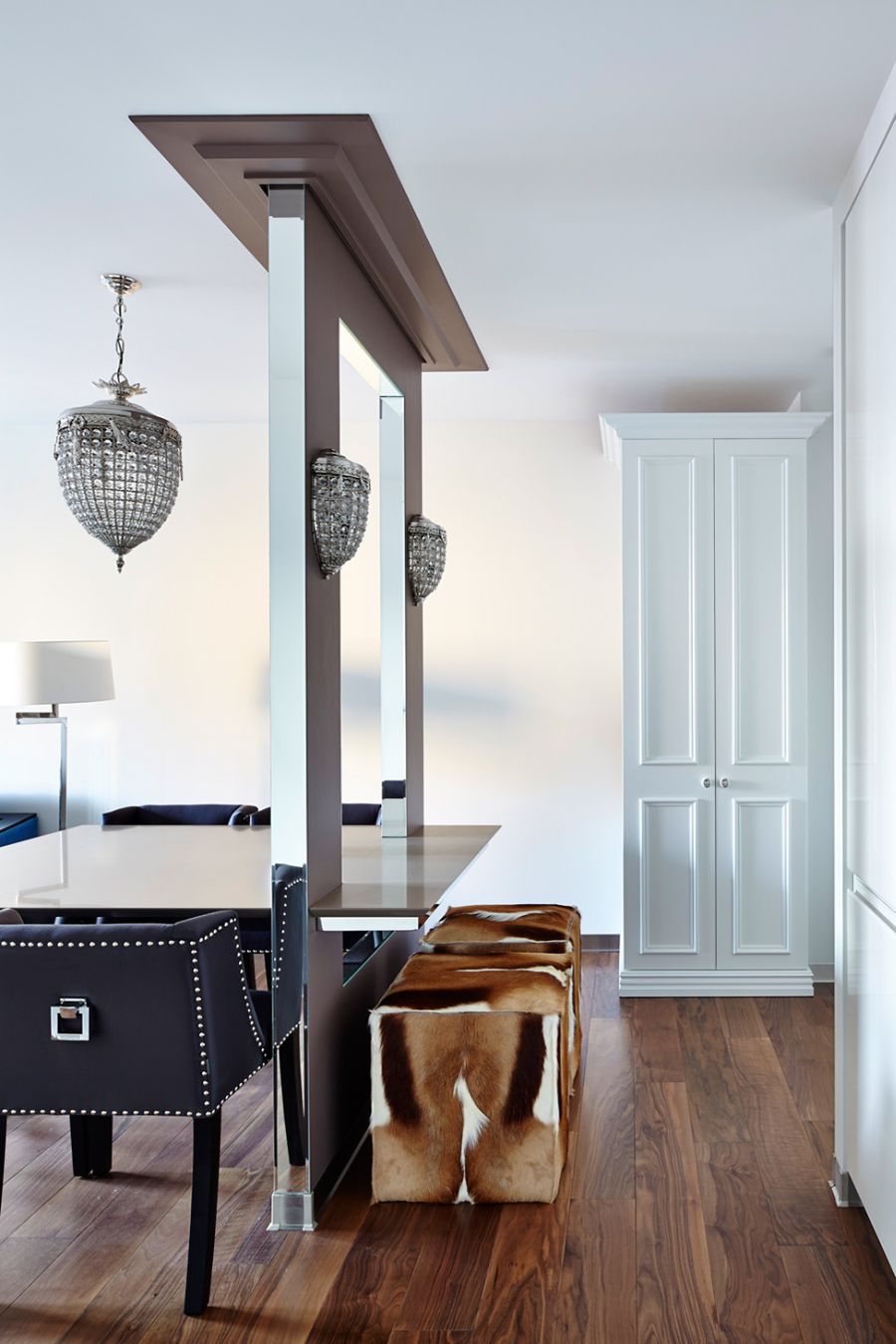 A series of small, yet distinct coffee tables in the living room instantly grab your attention as they offer both textural and geometric contrast. Even though the entire apartment oozes refined elegance, a sense of playfulness can be found at every turn thanks to rich purples, refreshing blues and even the sleek acrylic chairs that surprise you with their presence. The lovely bedroom with an interesting accent wall and a modern bathroom complete this trendy Moscow apartment.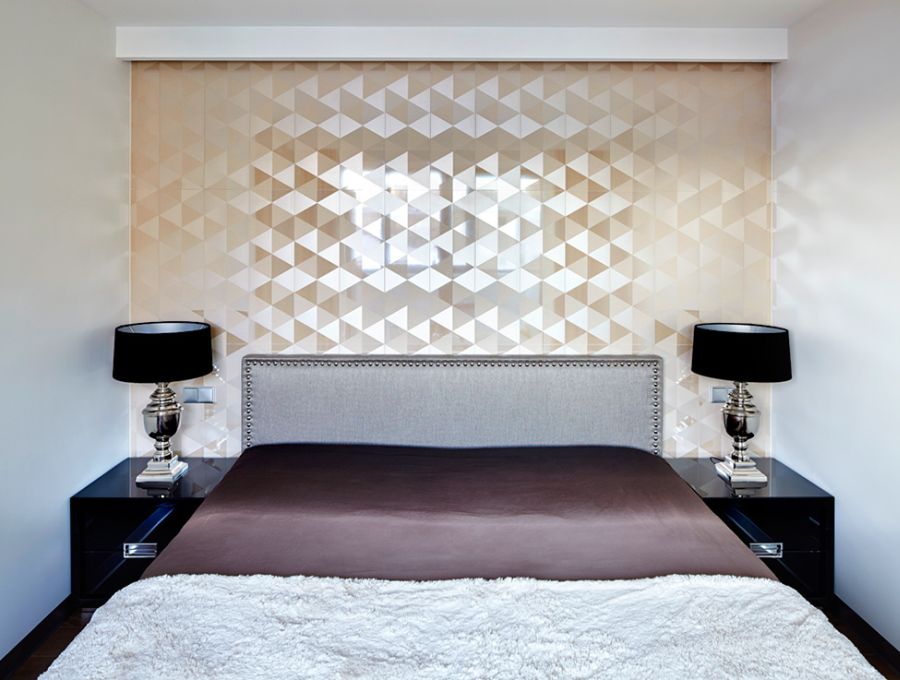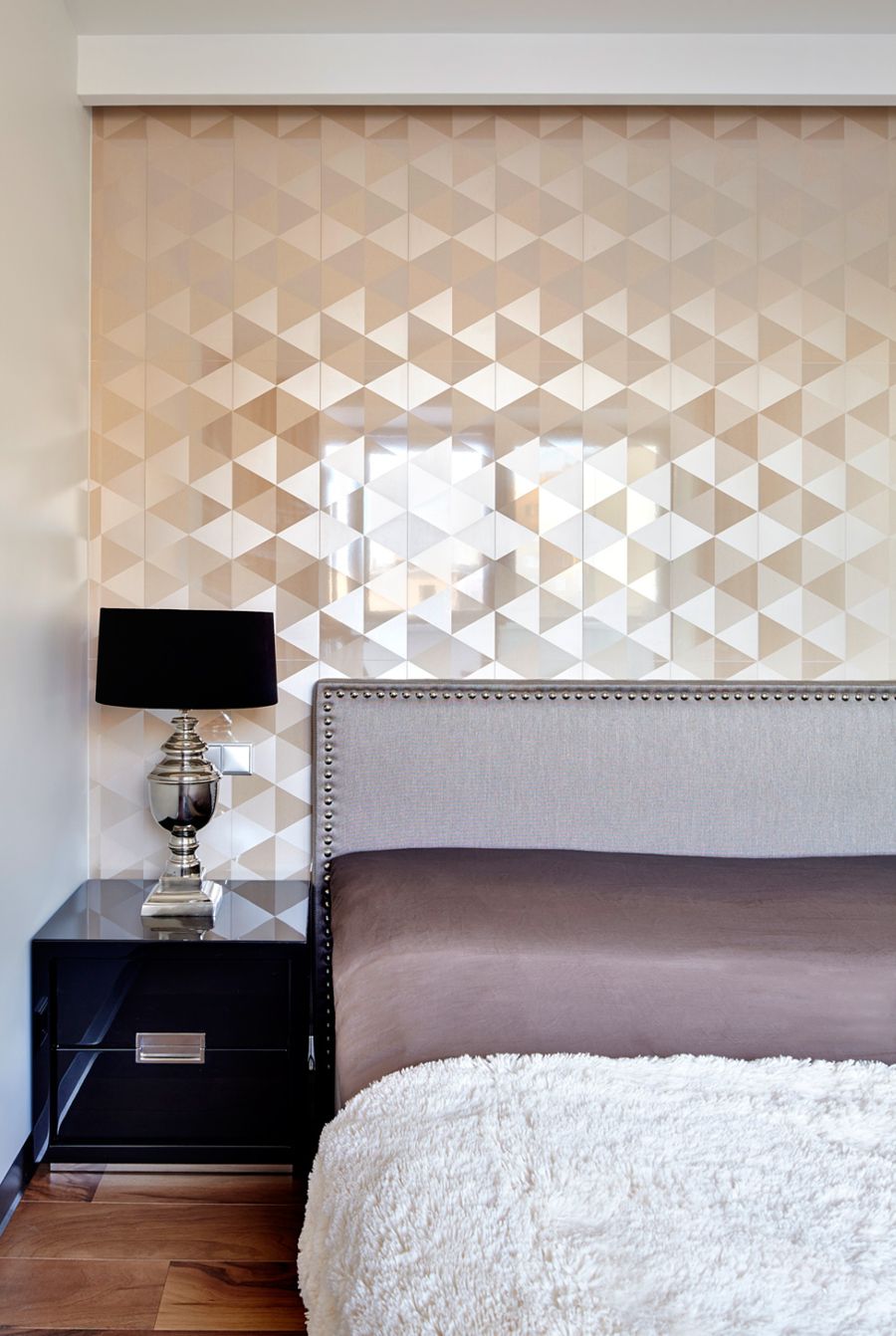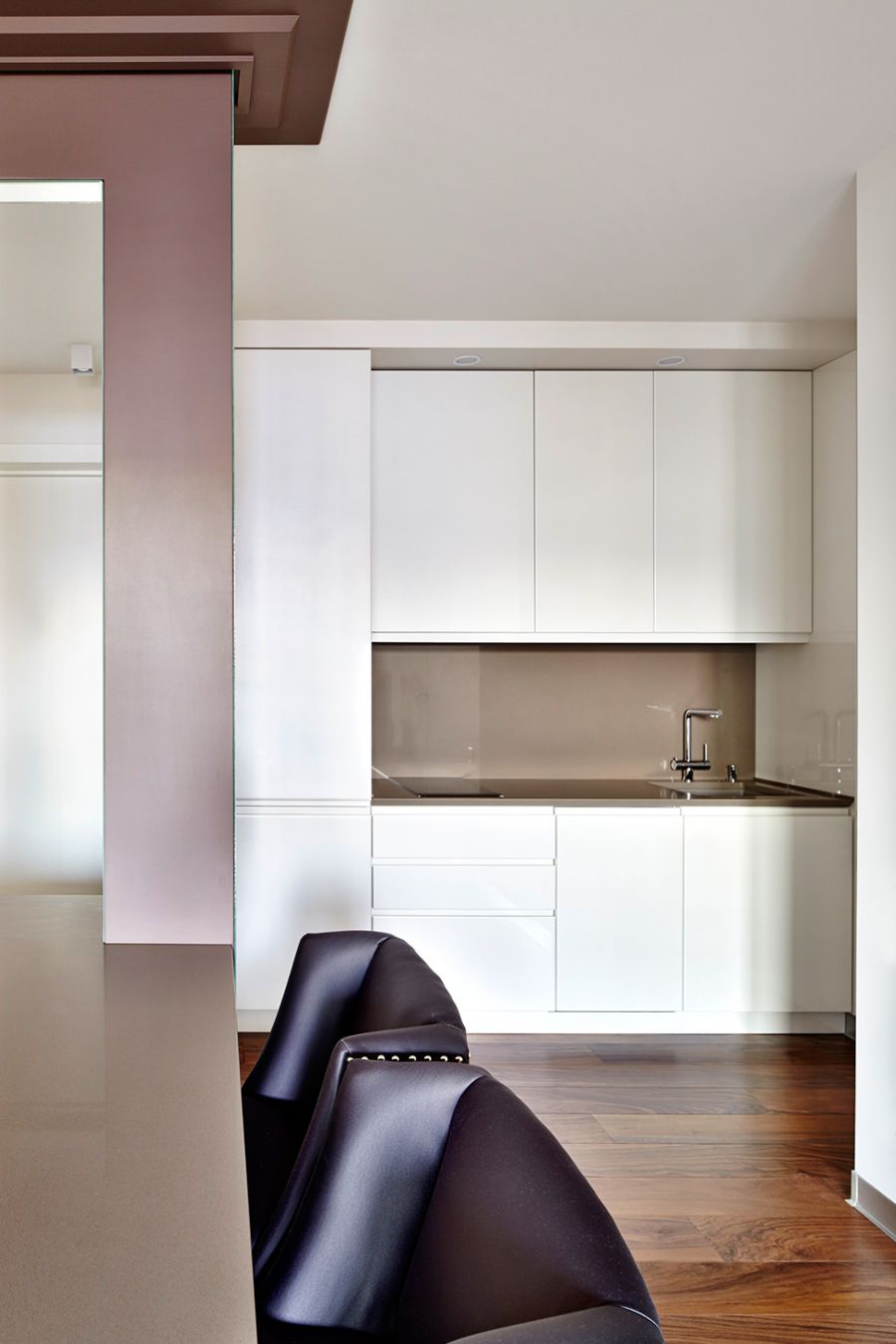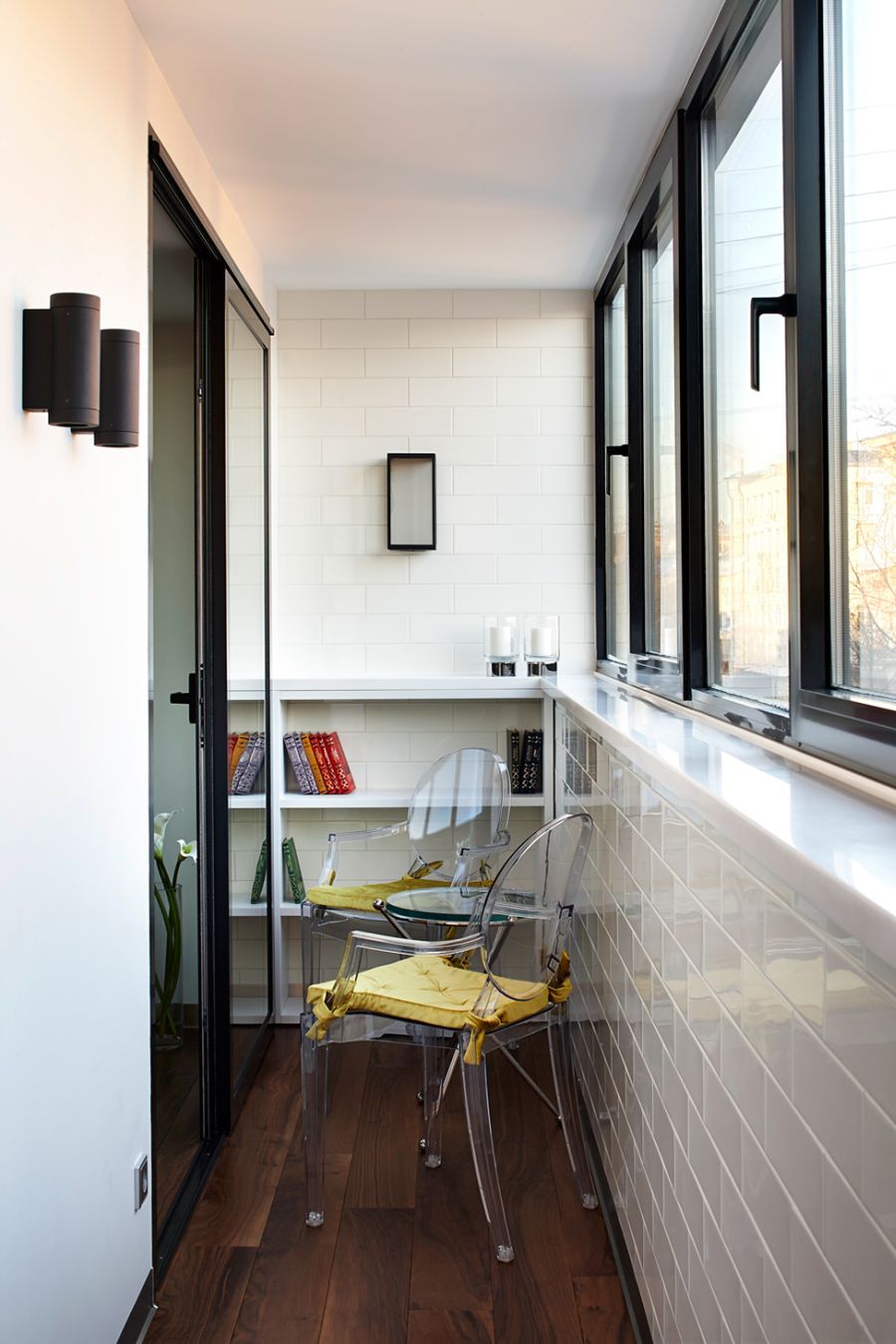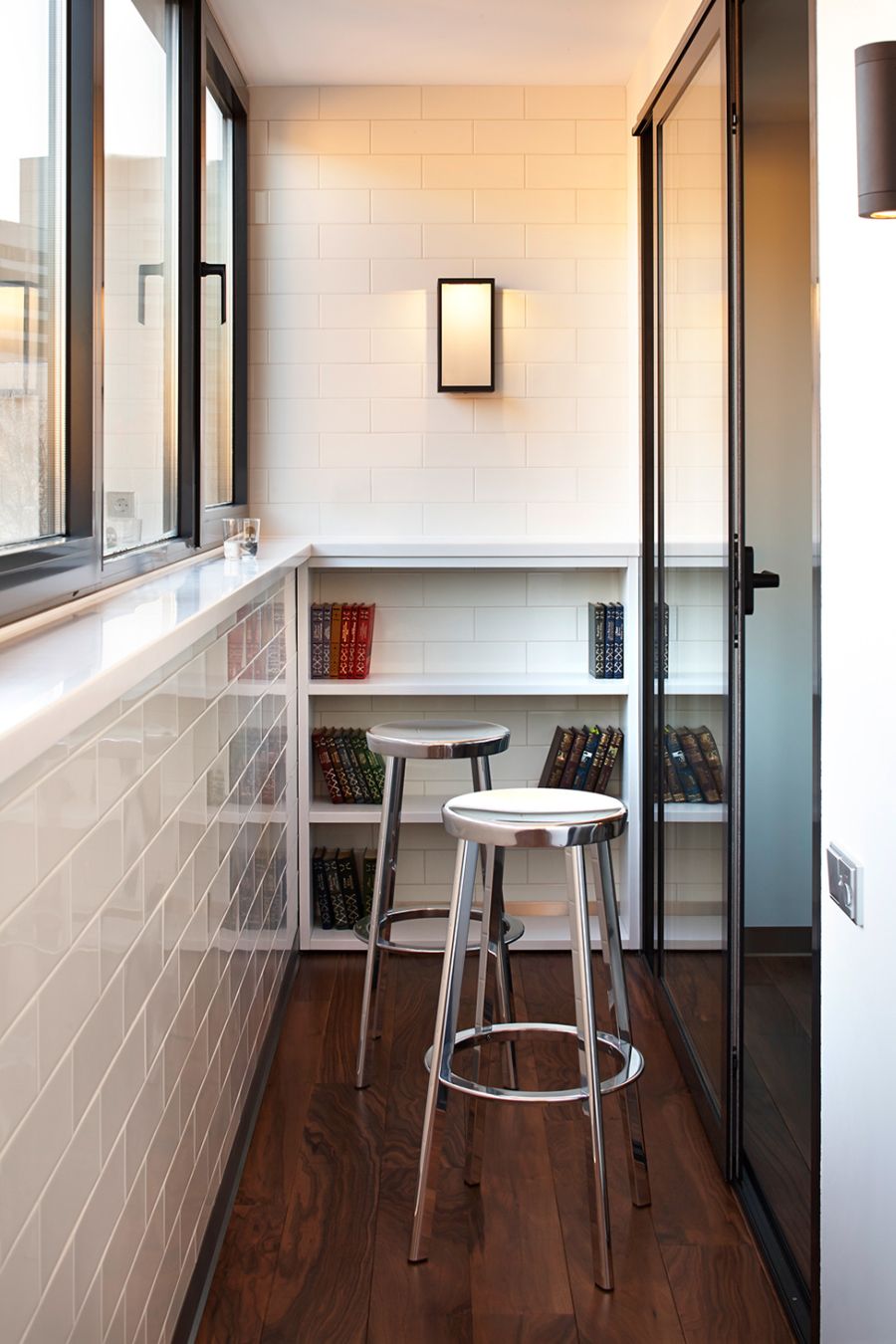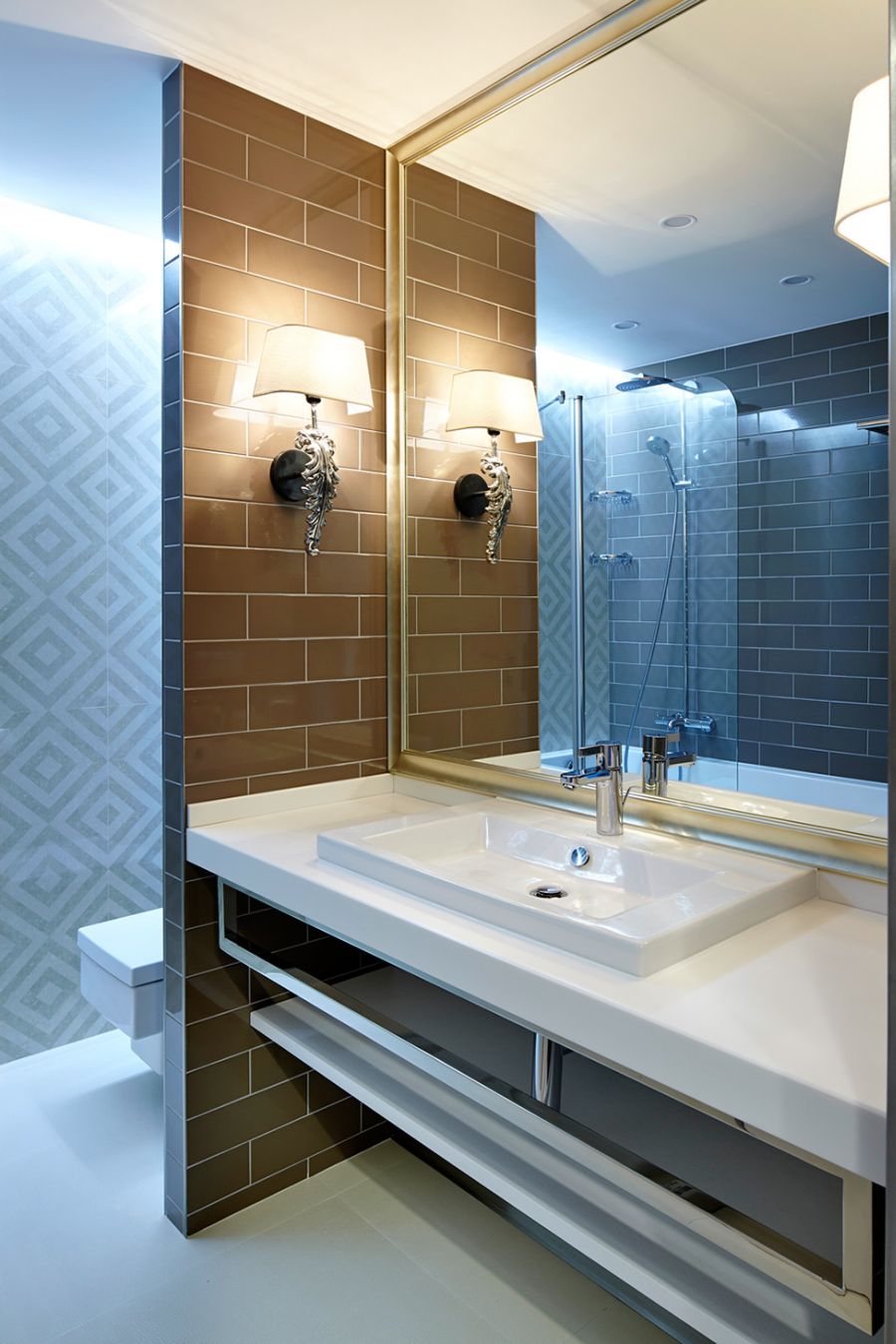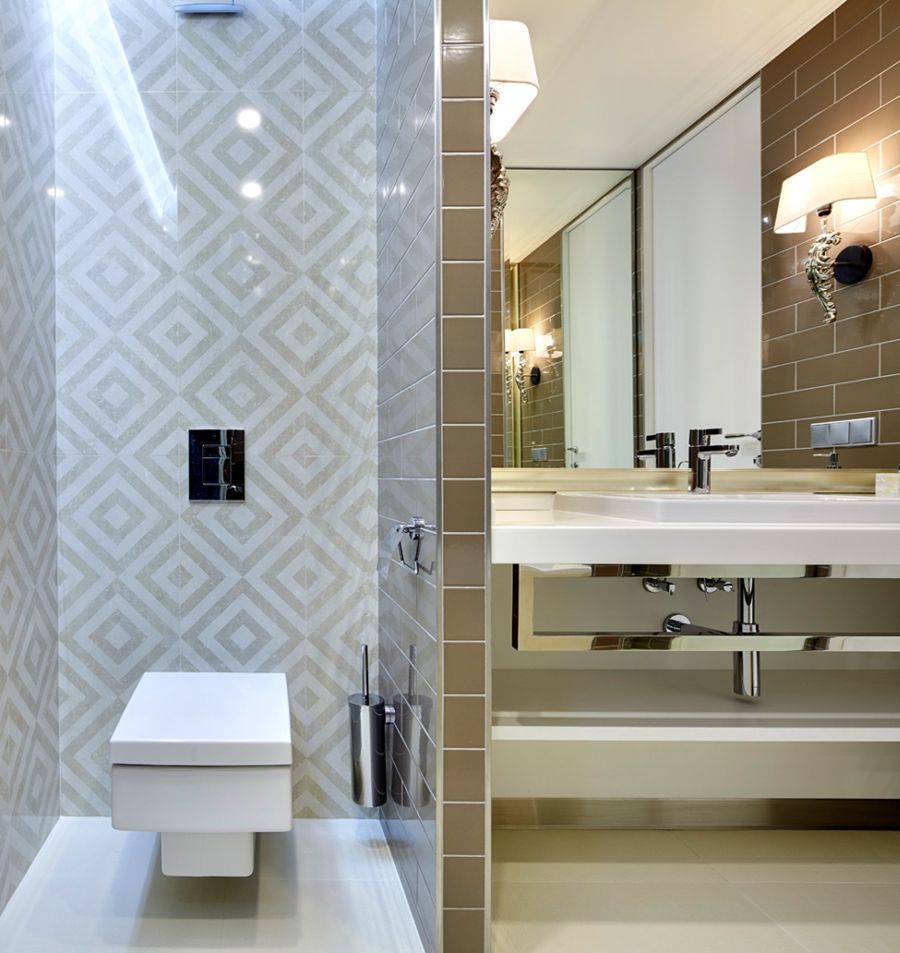 Liked the story? Share it with friends.