Renovations are often tasks that demand plenty of ingenuity. With home owners now opting for renovations and extensions that are both cost effective and convenient, a greater number of classic homes and heritage structures are now getting a new lease of life. Located in Kew, Melbourne, Australia, this beautiful home sports a chic contemporary renovation that showcases an open lifestyle and a transparent design. The project was carried out by Canny Design and it combines a multitude of design elements to create a fabulous modern residence Down Under.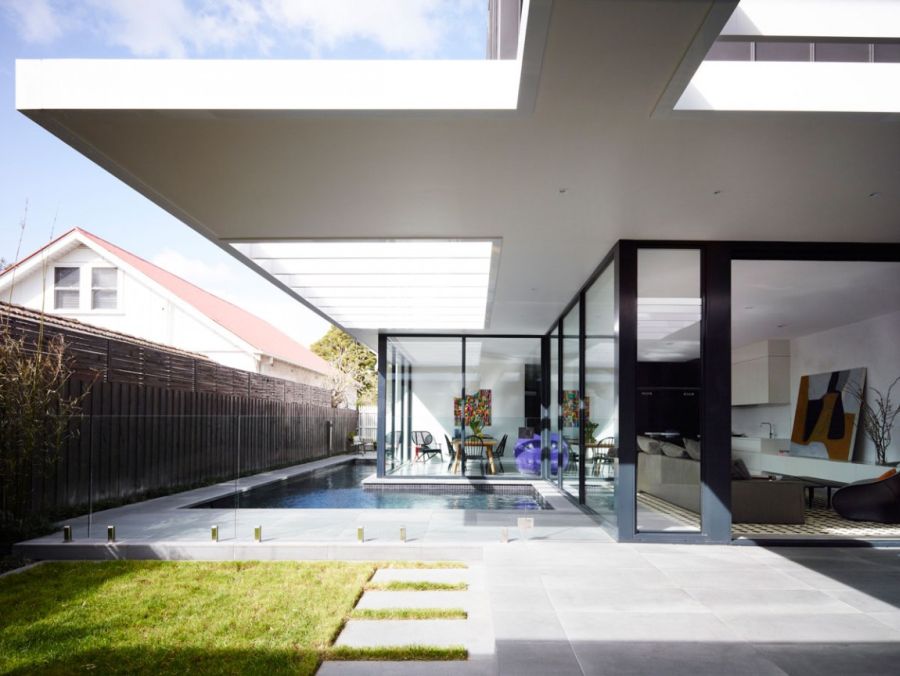 The most apparent feature of the renovation is an extravagant use of glass in the form of fixed windows and sliding glass doors. This blurs the borders between the indoors and the world outside while making sure that the outdoor patio is visually connected with the interior at all times. Plush décor and a neutral color scheme are combined with pops of brilliant orange and luxurious purple to create a vivacious home.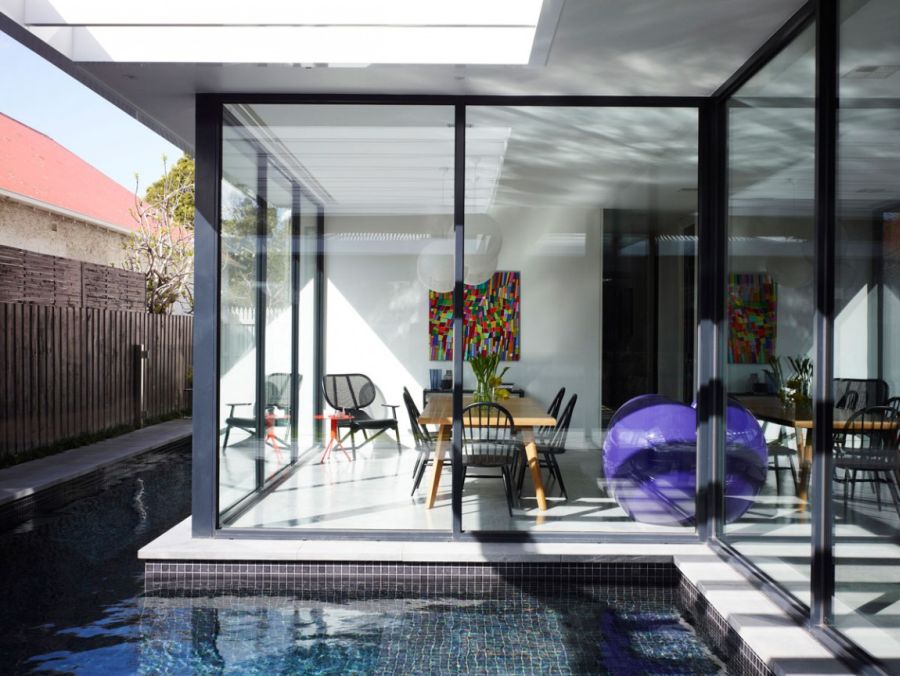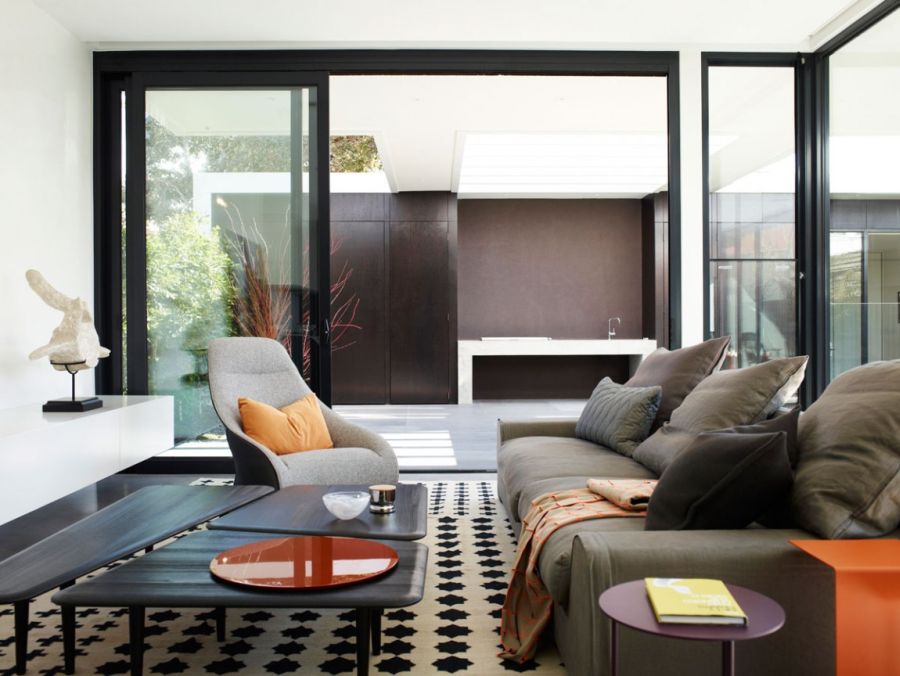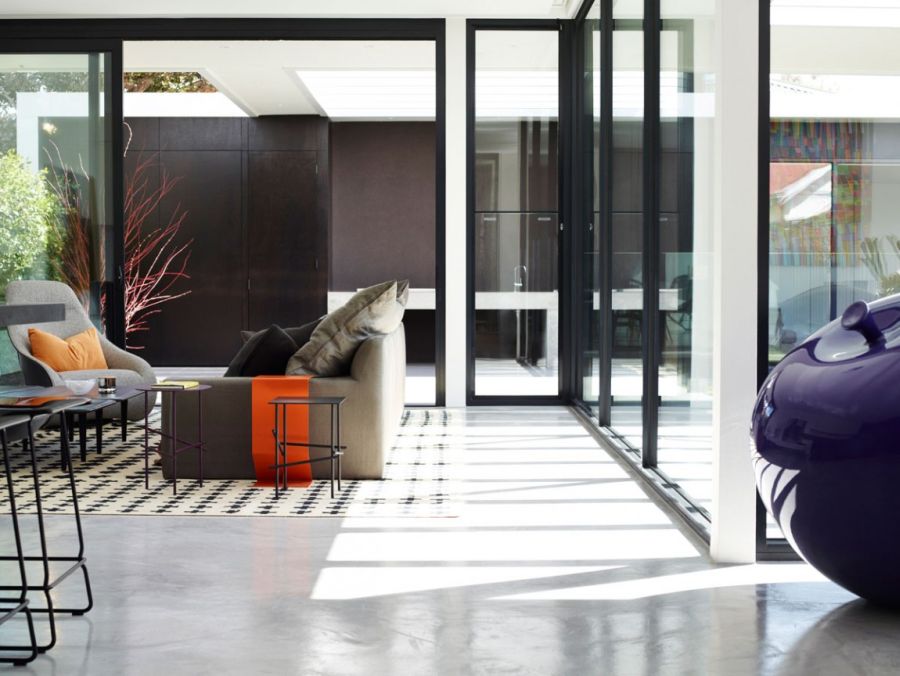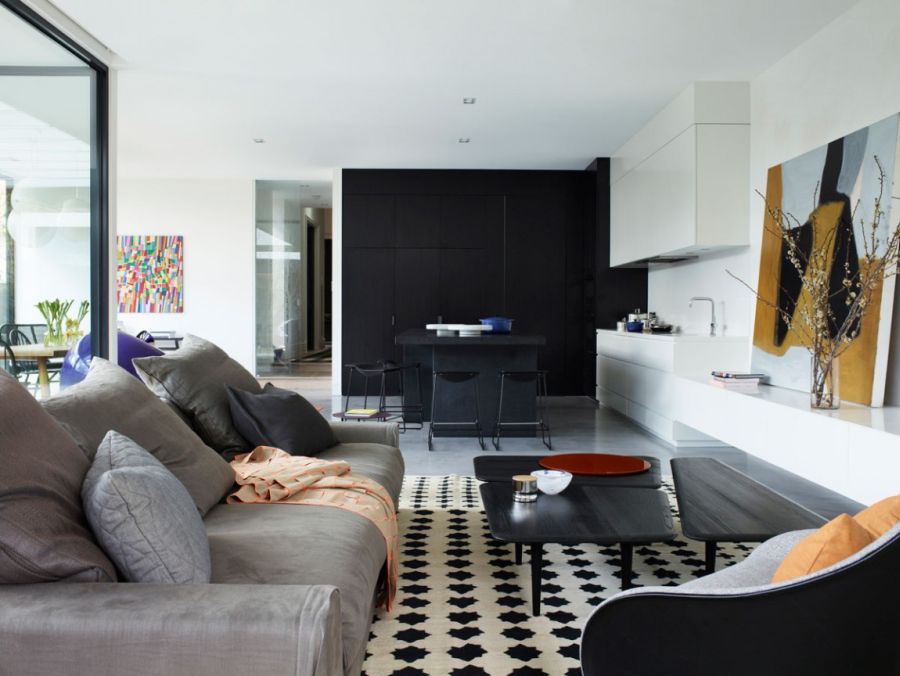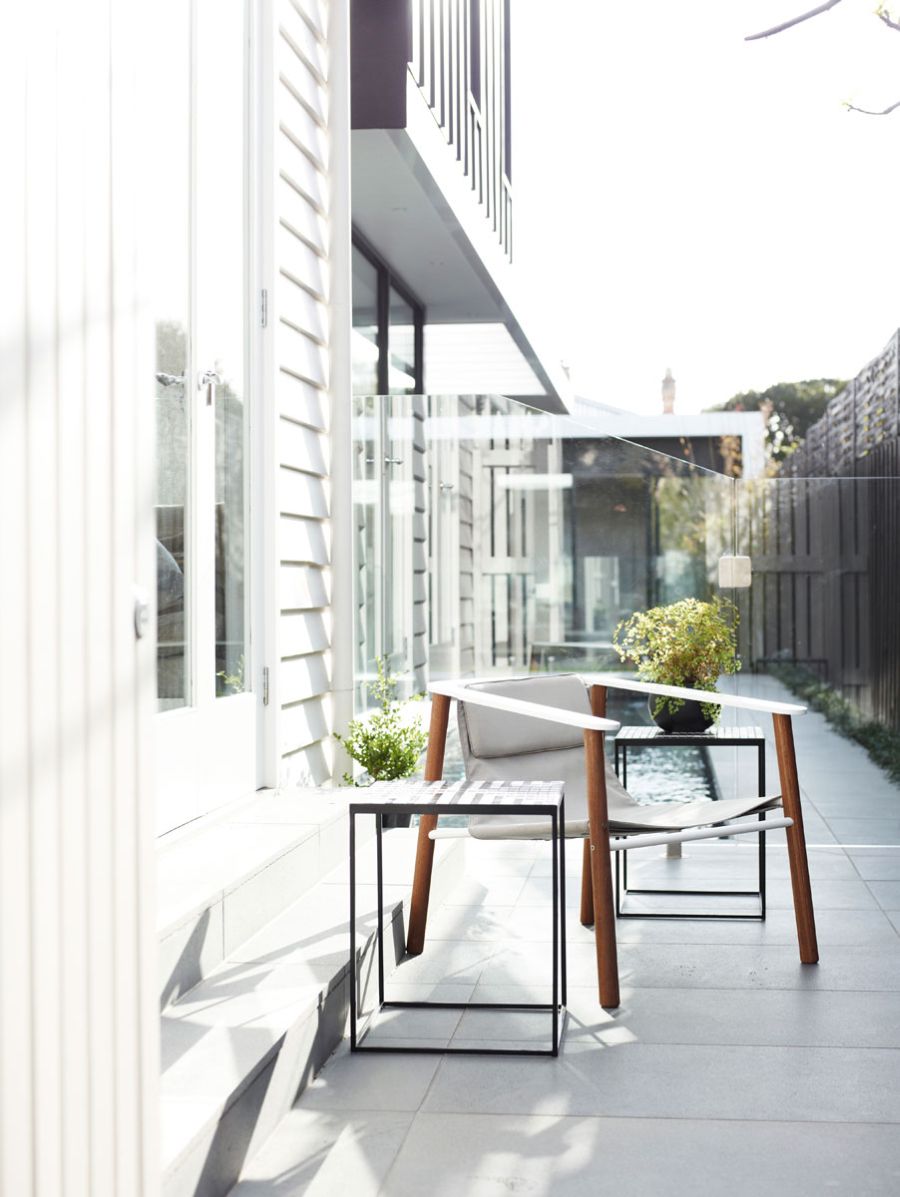 A stylish L-shaped water body around the house helps in creating a cooling effect during the hot summer days even as it elevates the aesthetics of the residence. A modern kitchen with shelves in pristine white and an island clad in beautiful black, offers stark visual contrast as it stands out instantly. An eclectic collection of décor and smart fabric accents give the home a fresh and playful appeal. Smart lighting installations and lovely pendants further help light up this newly redone Aussie home that sparkles with transparent glee!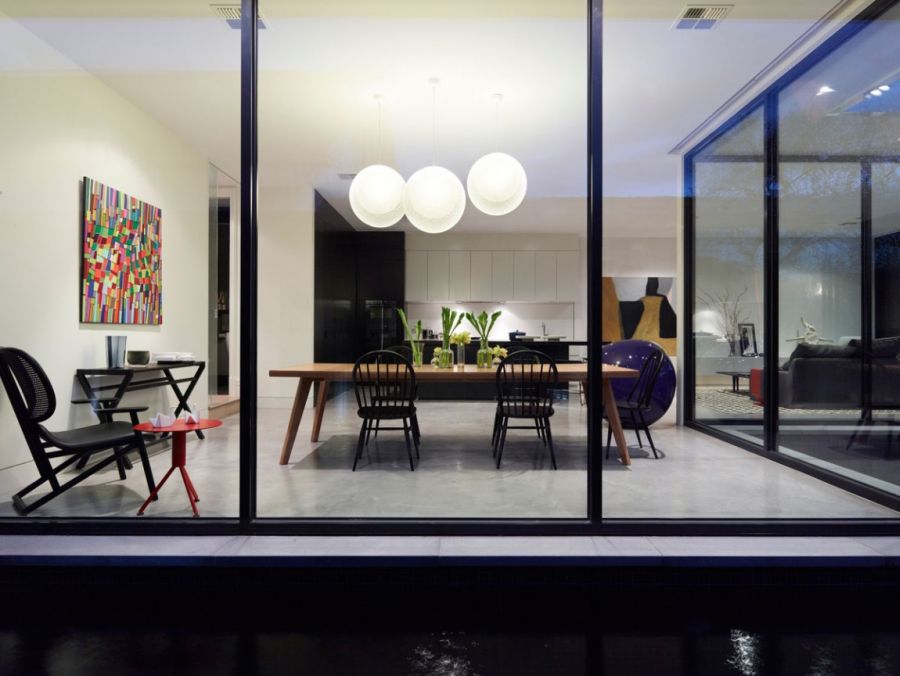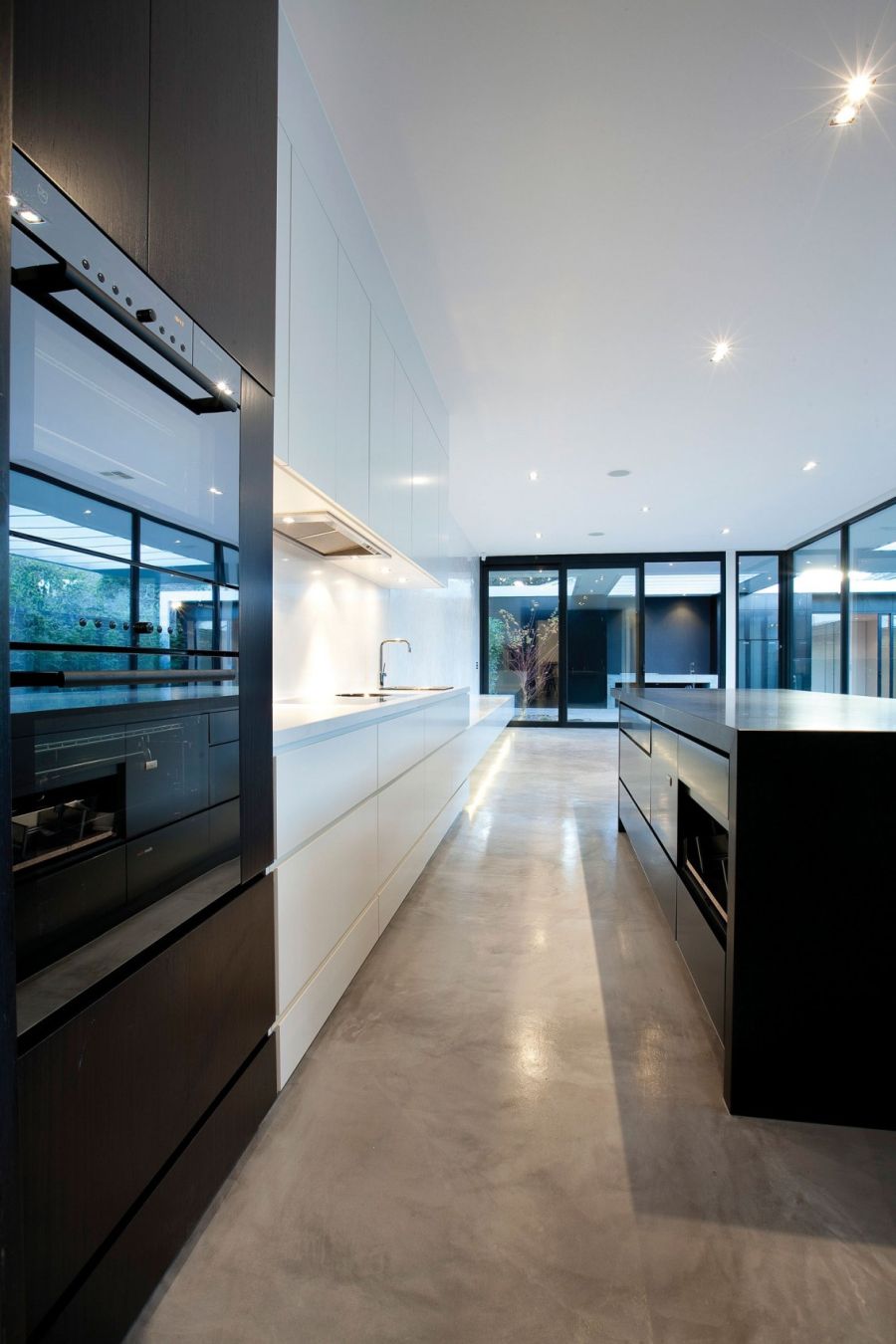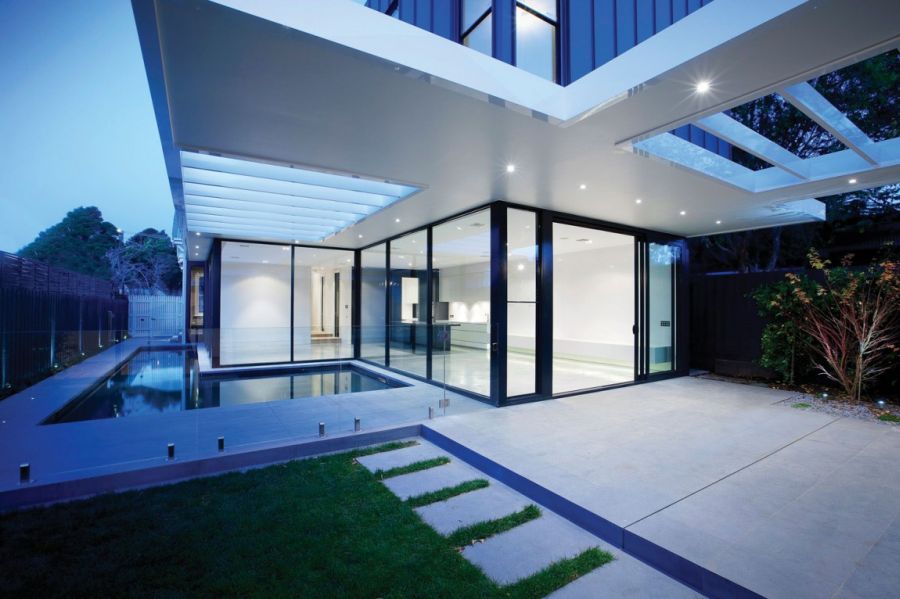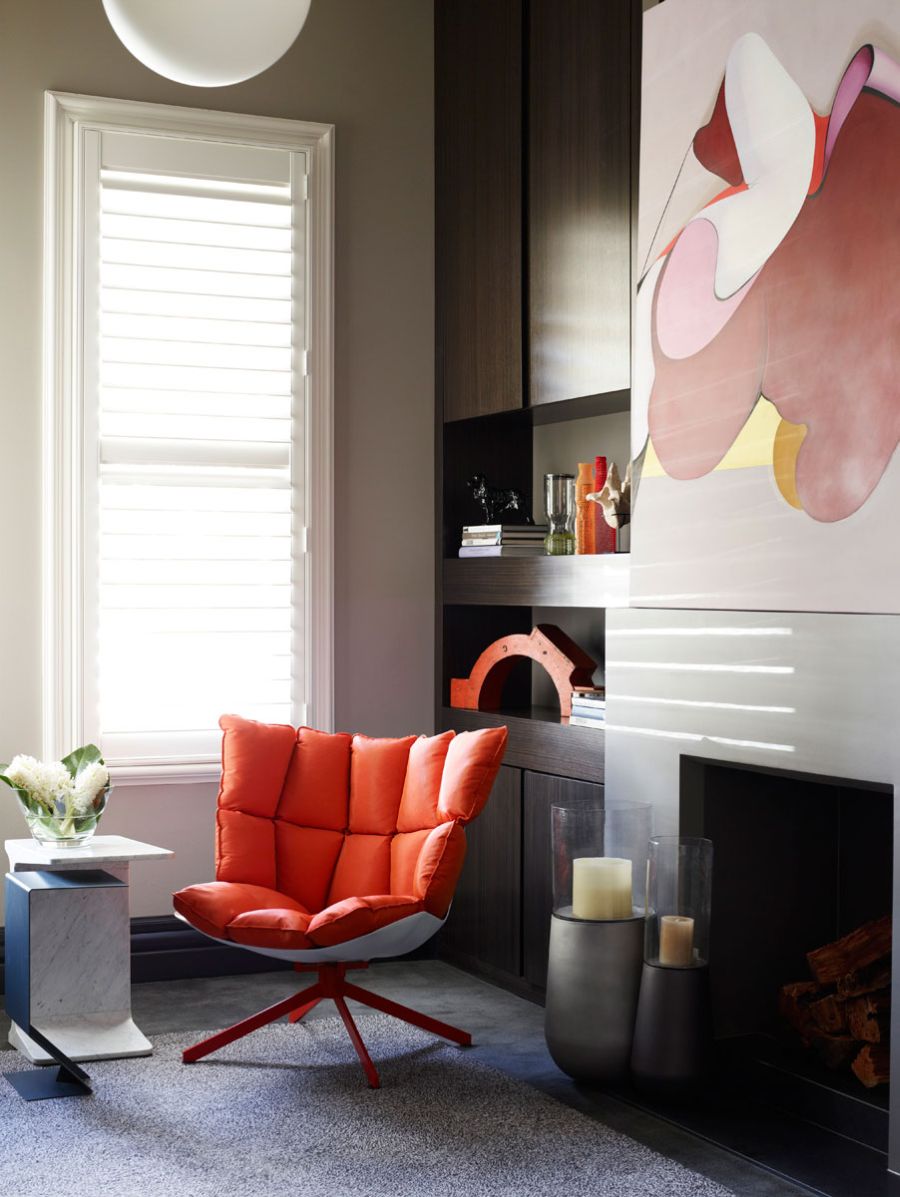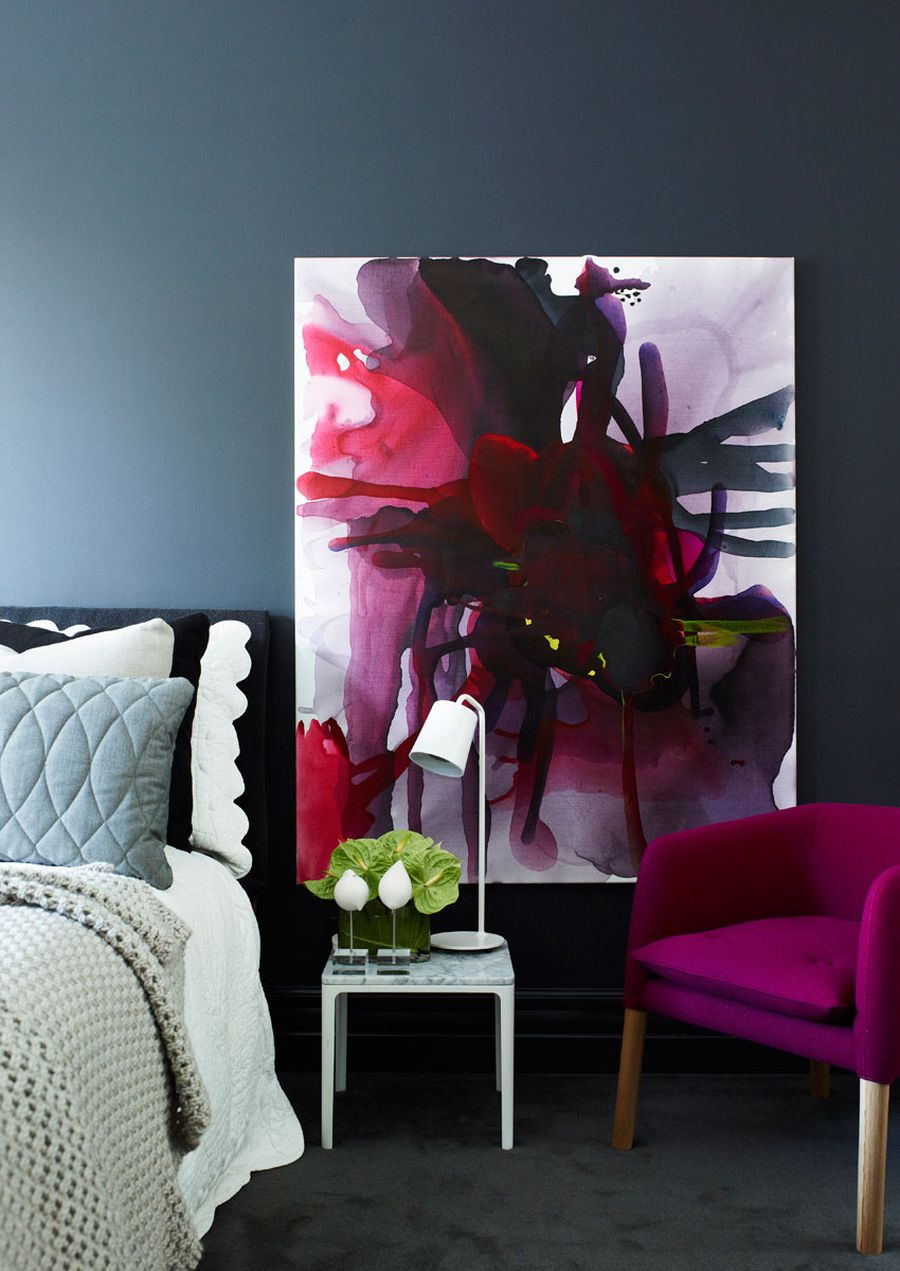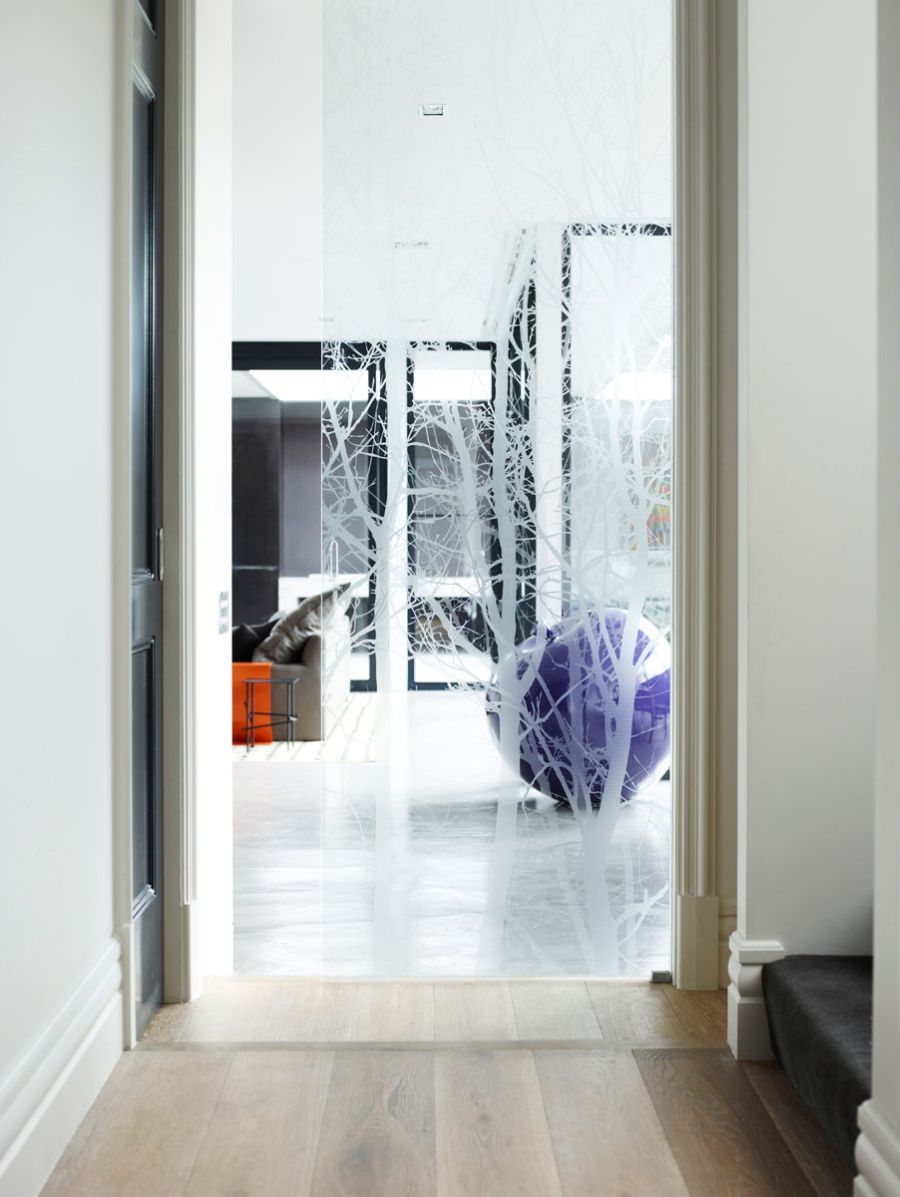 Liked the story? Share it with friends.