The key to a beautiful minimalistic home is to find the right balance between form and function. There is little purpose in creating a residence that is visually stunning, yet uncomfortable to live in. Designed with sensible style by ZE|Workroom Studio, this lovely contemporary apartment in Moscow brings together elegance and ergonomics in a flawless fashion. Embracing a neutral color palette and warm wooden tones that lend a relaxed vibe to the interior, the apartment surprises you with bold use of refreshing blue hues.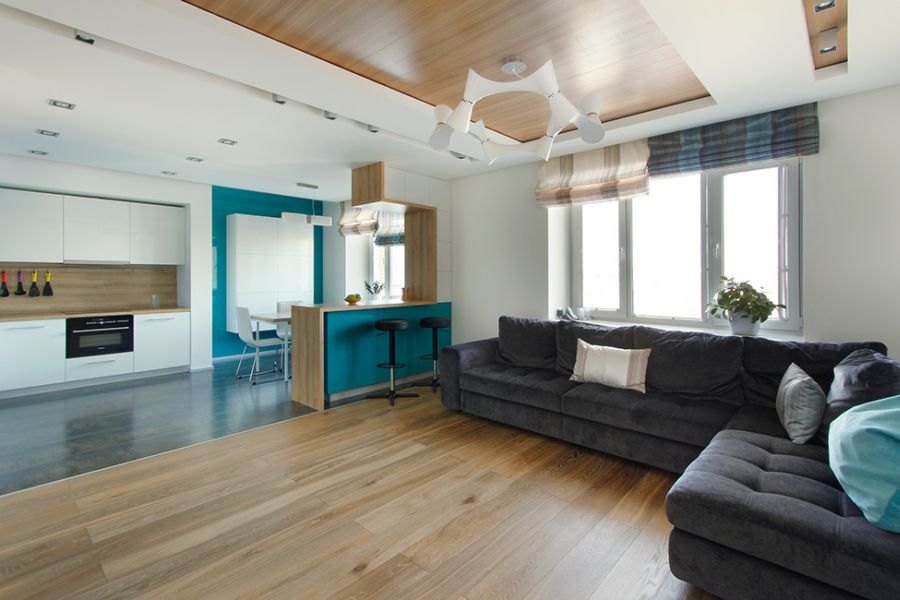 Lacquered blue and white grace the apartment at every turn and ensure that the space remains attractive despite being minimalist in theme. The sparkling finish of these surfaces also presents a wonderful textural contrast to the more rough wooden tones that are placed throughout the home. Large windows allow for ample natural ventilation even as the sophisticated window shades add color to the interior in a subtle and understated manner.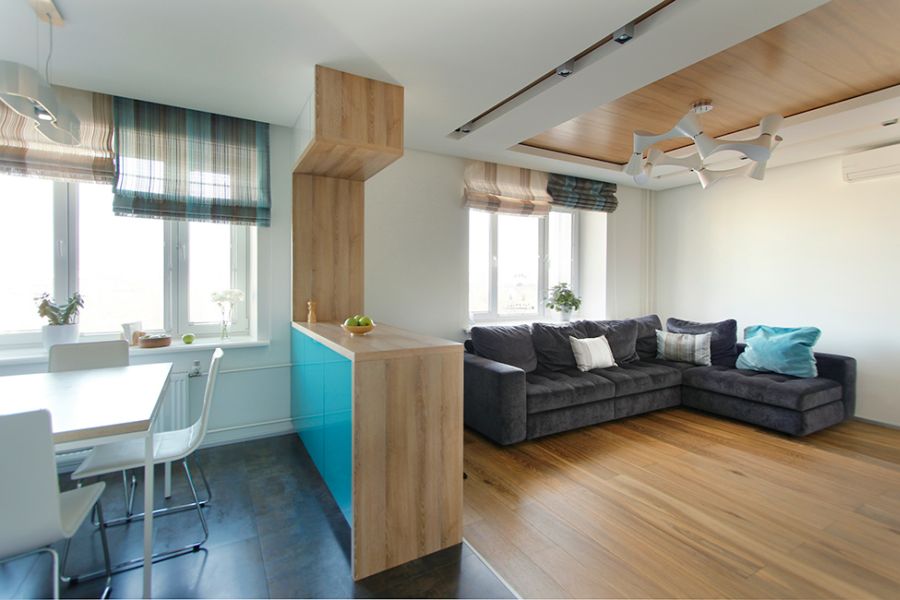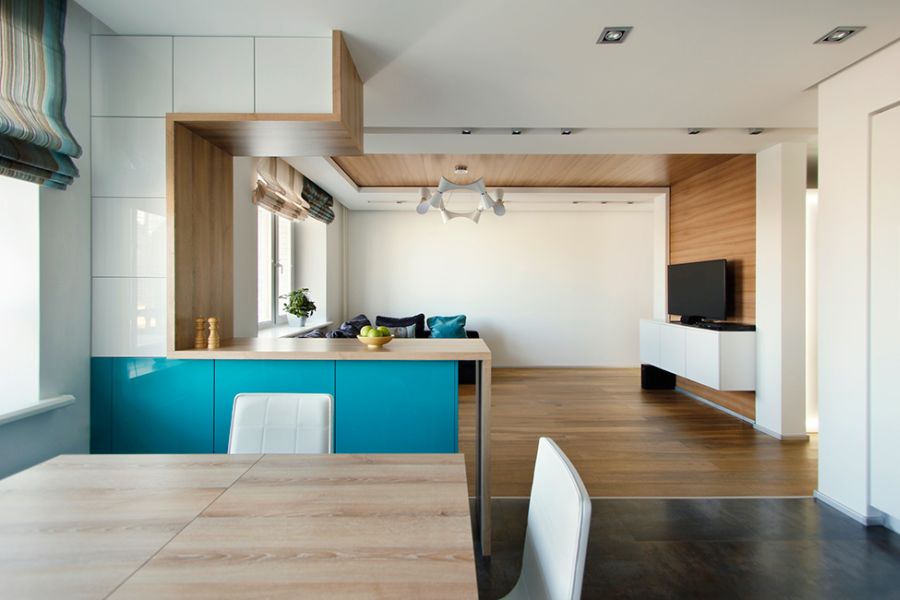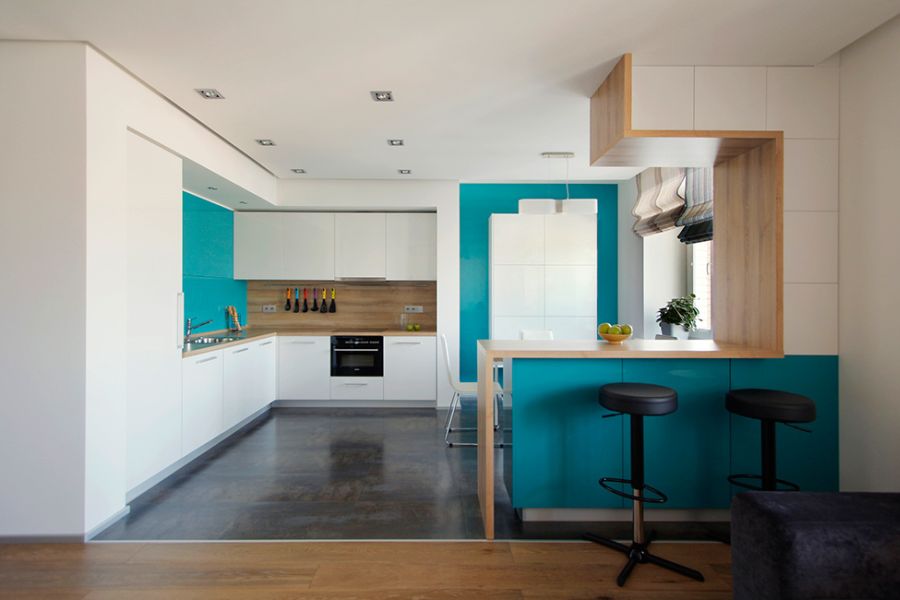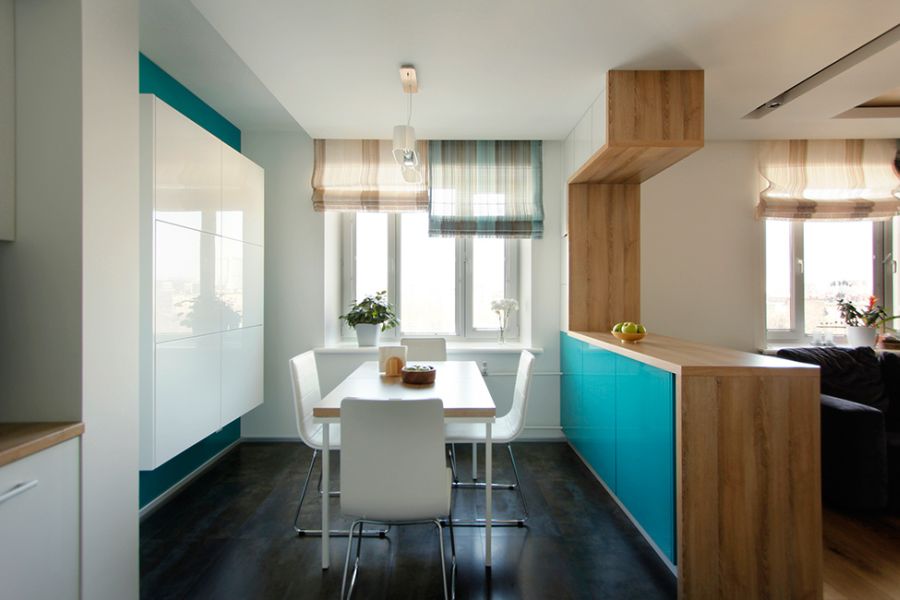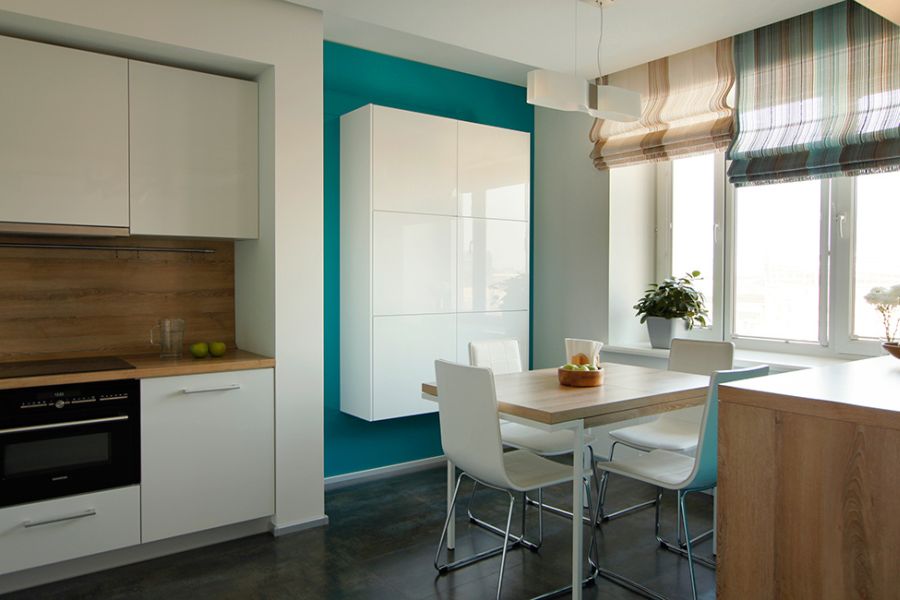 Smart storage units and shelves that disappear into the walls allow the interior to remain uncluttered even as the open floor living plan gives the apartment an airy and spacious appeal. Cool pendant lights and beautiful recessed lighting help accentuate the ambiance of the residence. Bright and bold, it is the use of the trendy blue accents along with a design that embraces a clean and well defined look that give this Moscow Apartment its inimitable charm and distinct individuality!