If you were looking for one word to describe The Cresta, in San Diego, California, then unconventional would be a pretty good choice. And we mean that in the best way possible! This striking structure conjured up and brought to life by Jonathan Segal FAIA, challenges our idea of contemporary design while pushing the envelope of creativity. One of its most striking features is the way it pretty much wipes out the boundaries between the indoors and the world outside. The public spaces of the home seem constantly connected with the deck area and the lounge outside thanks to the extensive use of glass.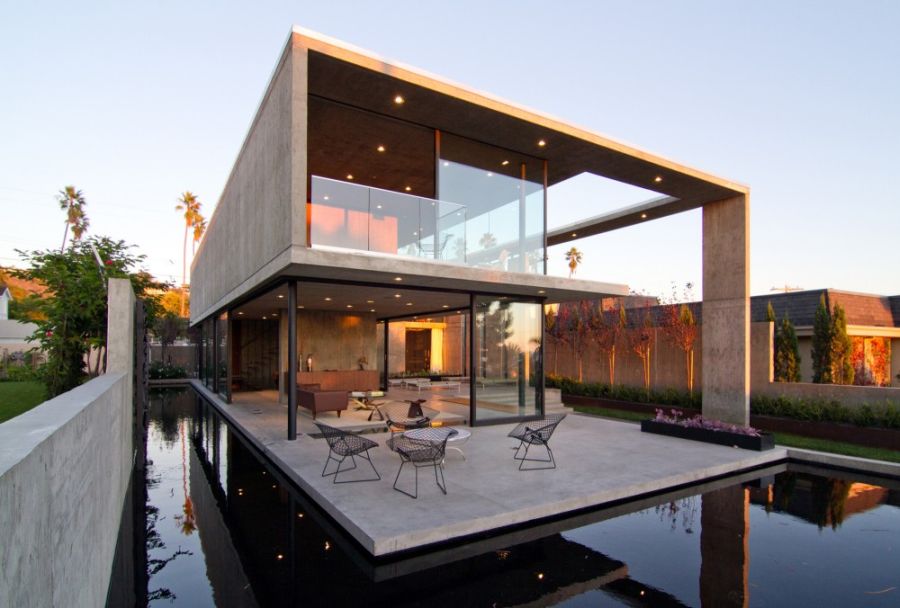 An exclusive L-shaped pond around the house is another distinct feature that immediately captures your attention. While the outdoor dining and lounge feature offer ample space to hand out, the exceptional water feature steals the show with ease. The public areas on both levels of the house are open in their design, while the private quarters provide the necessary solitude when needed.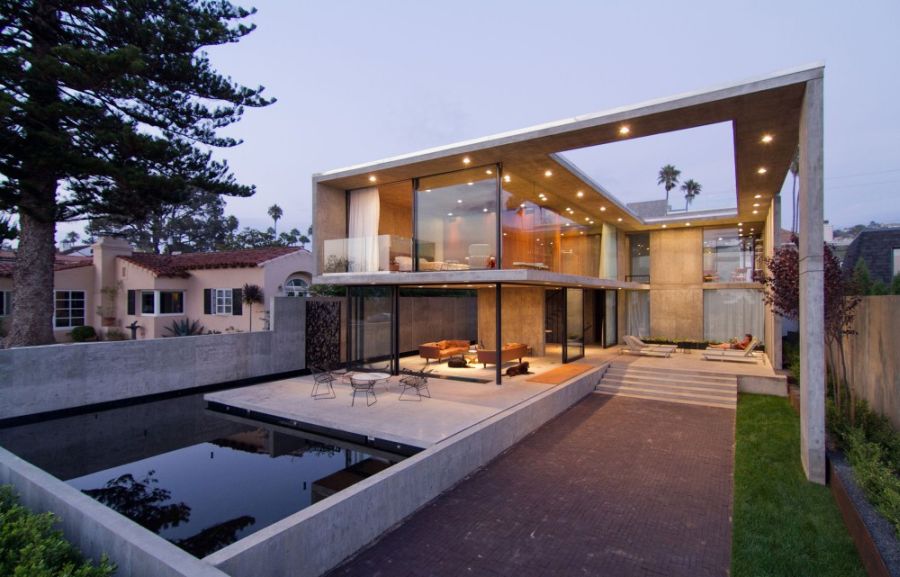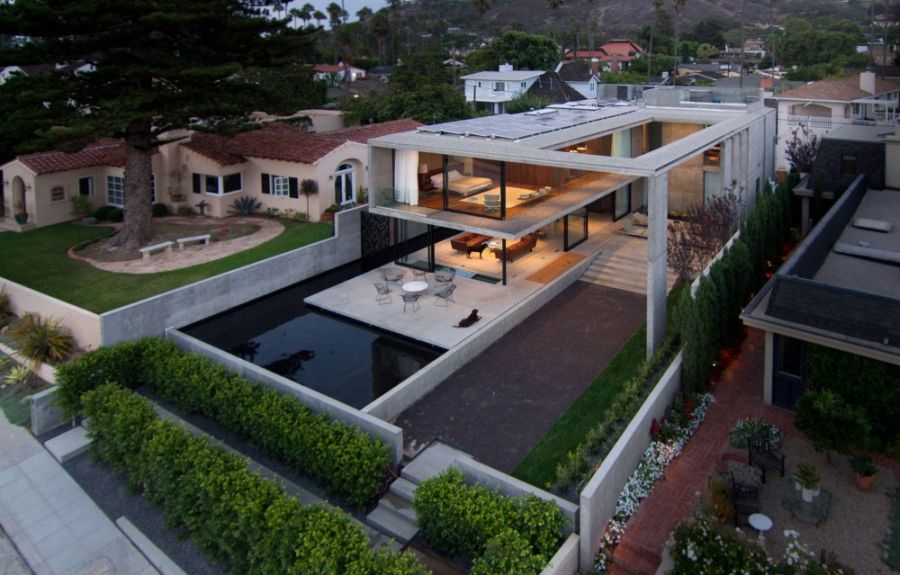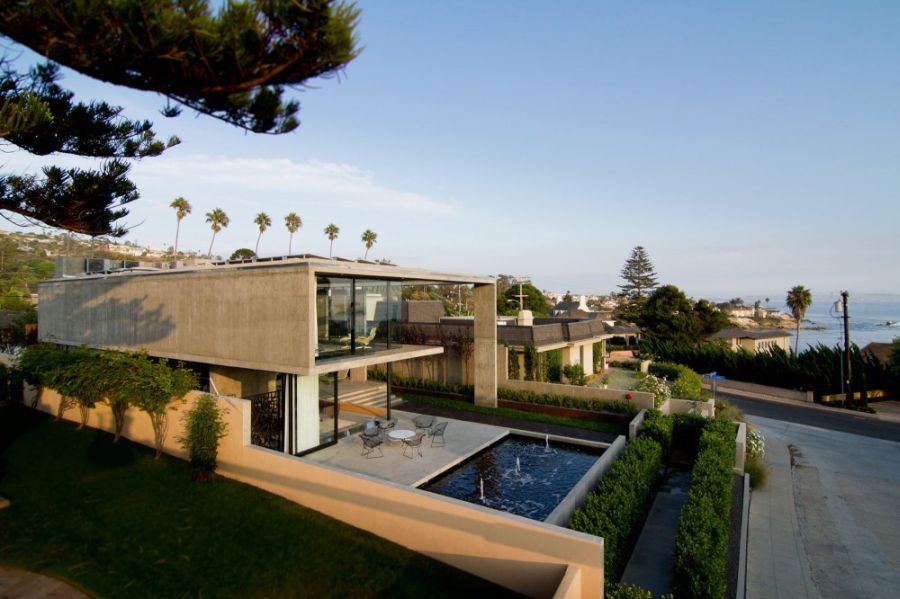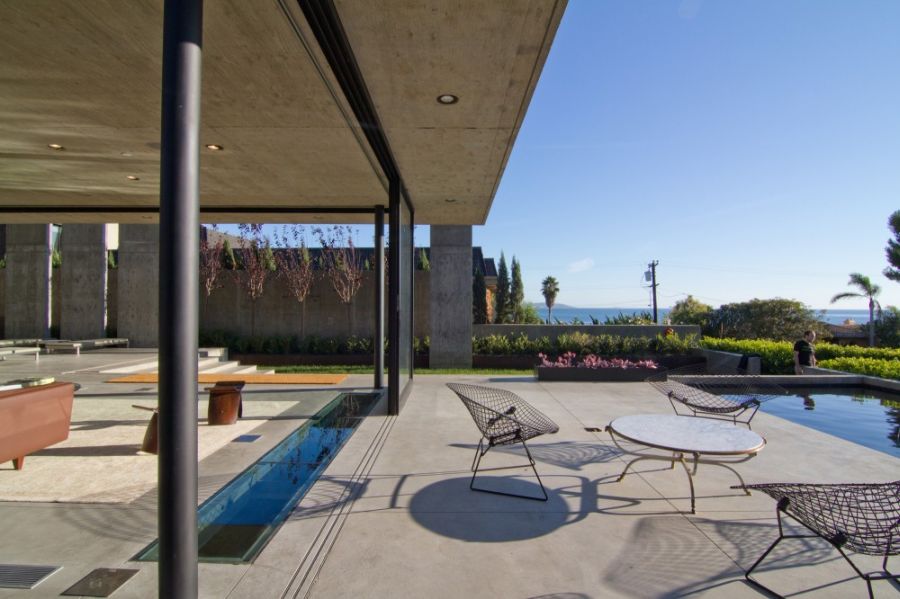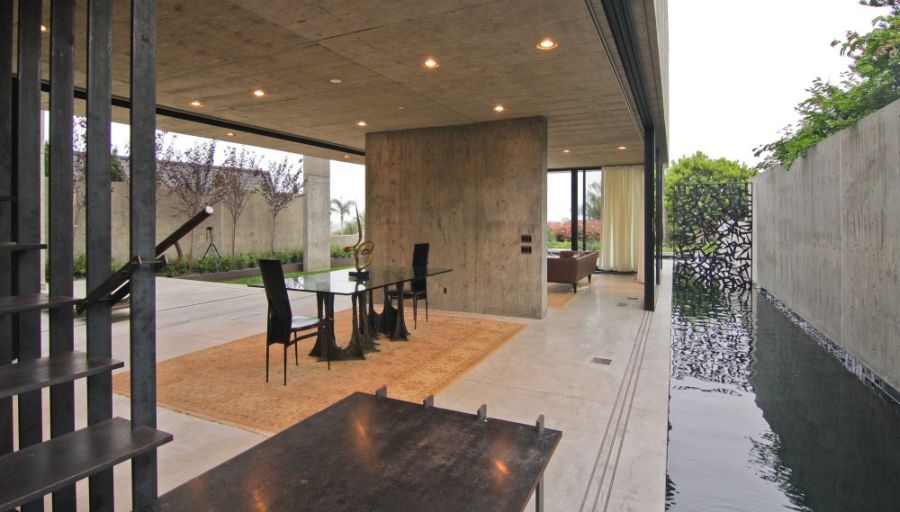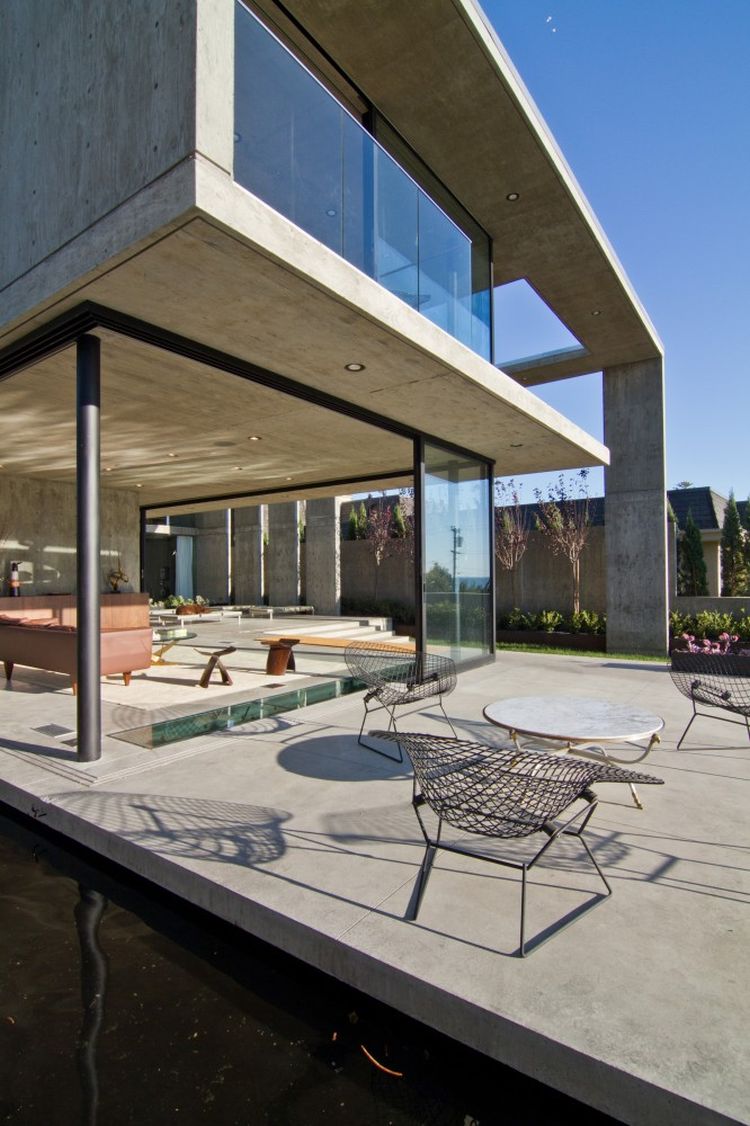 The open floor plan sees each room effortlessly lead to another as the entire home embraces a single, minimalist style with great charm. Despite the expansive and luxurious design of the home, its décor is unassuming and neutral in color. Interior sports exposed concrete walls and wooden flooring that bring in a touch of industrial style.
Lovely recessed lighting takes over the house after sunset. Opulent yet understated, the allure of Cresta lies in its original design and an ingenious execution of that idea!