Modern design focuses as much on the outdoors, as it does on stunning interiors. And there are occasions when the great backyards, beautiful lawns and flowing outdoor spaces end up stealing the spotlight. This gorgeous contemporary home in Caulfield North, a suburb of Melbourne, Australia, definitely fits that billing. Conjured up and created by COS Design, the Balaclava Road residence sports a gorgeous pool deck and outdoor space that sparkles with glee. In fact, the home's owner, David McCallum of DDB Design and Build, might be tempted to spend more summer evenings outside than indoors!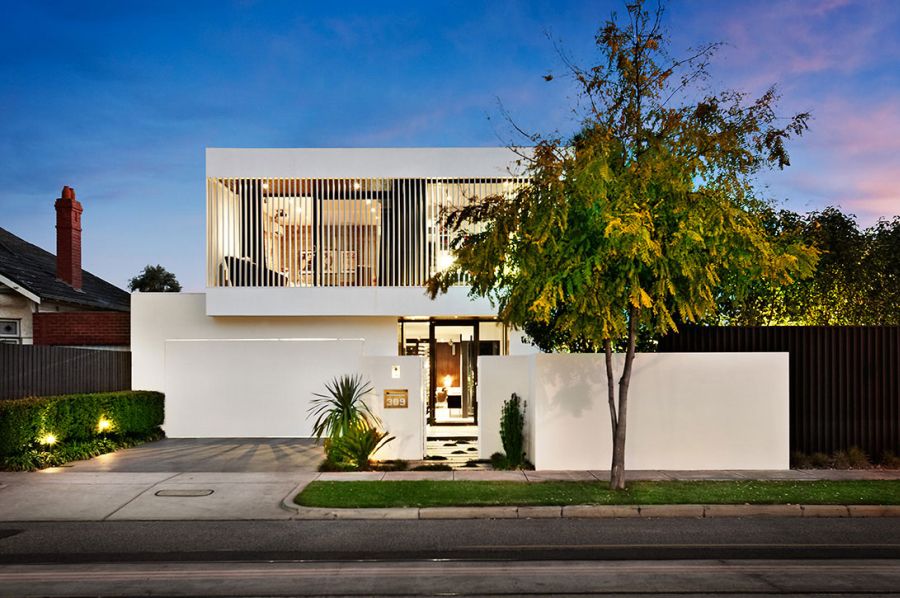 David McCallum decided to undertake the project of building his dream house and he sought a bit of help from the folk at COS Design. The result is a spectacular single-family home that has even earned the prestigious MBAV home design of year award. We bet the rear pool space definitely helped a great deal in bringing home that award along with turning several heads in the process. A combination of an inviting wooden deck, spacious seating arrangement, artistically crafted roof and a sleek and refreshing pool, the entire area seems to ooze opulence.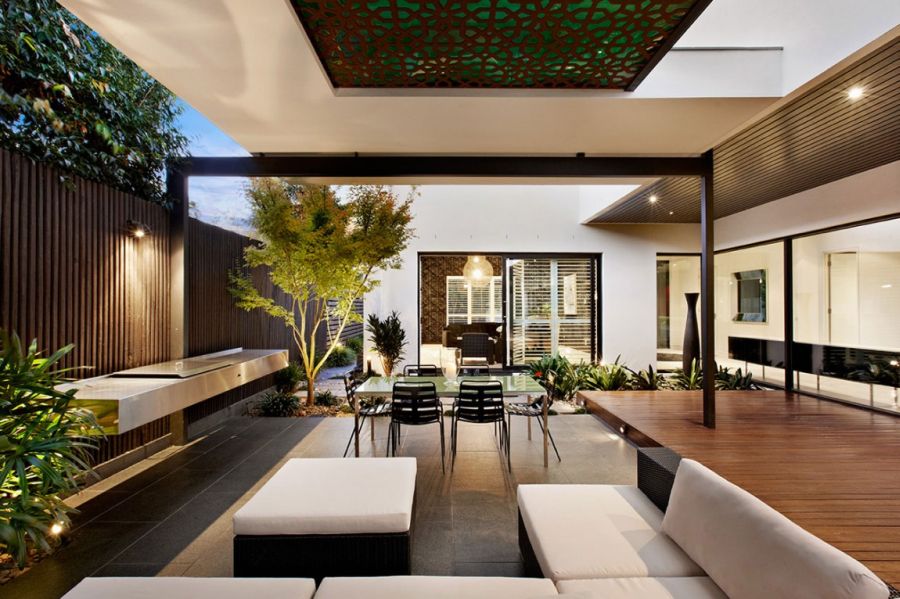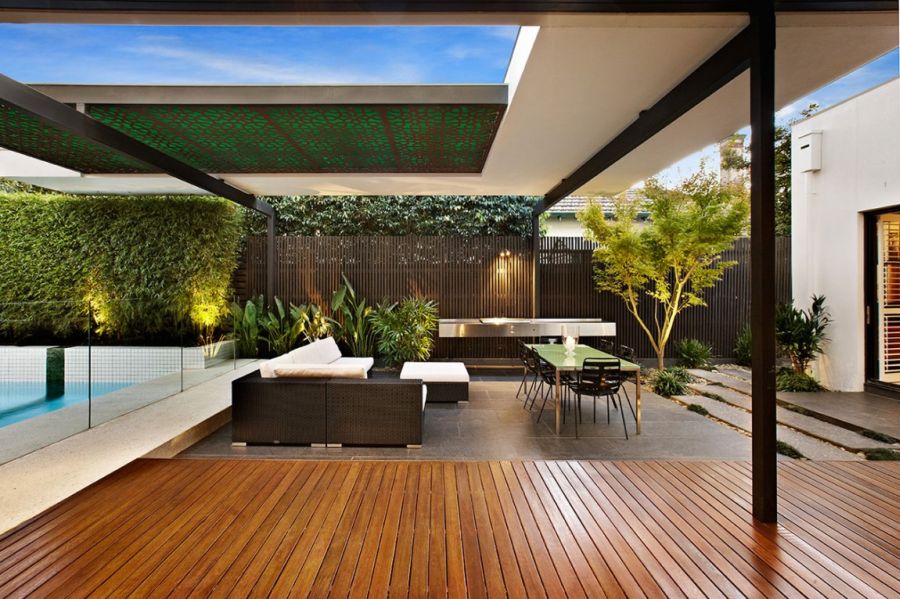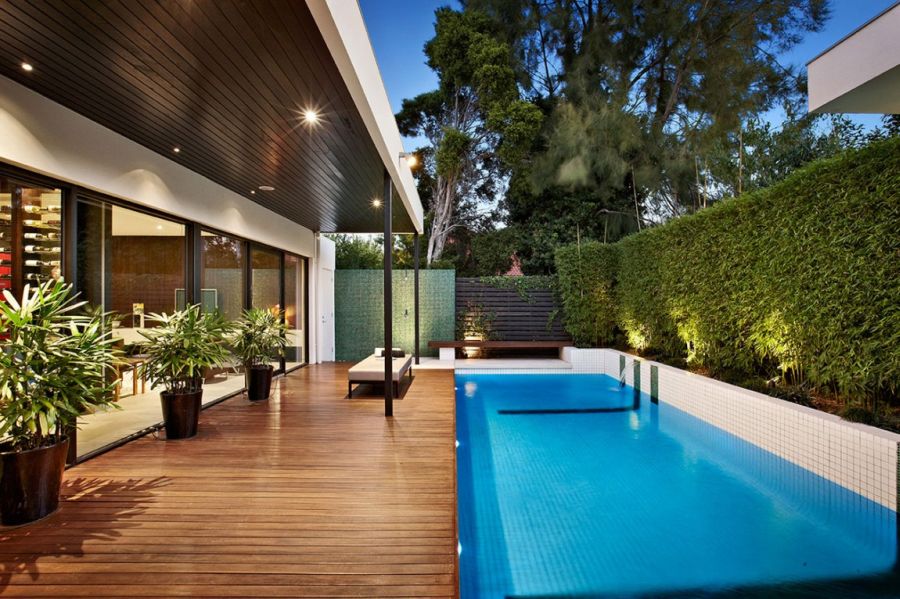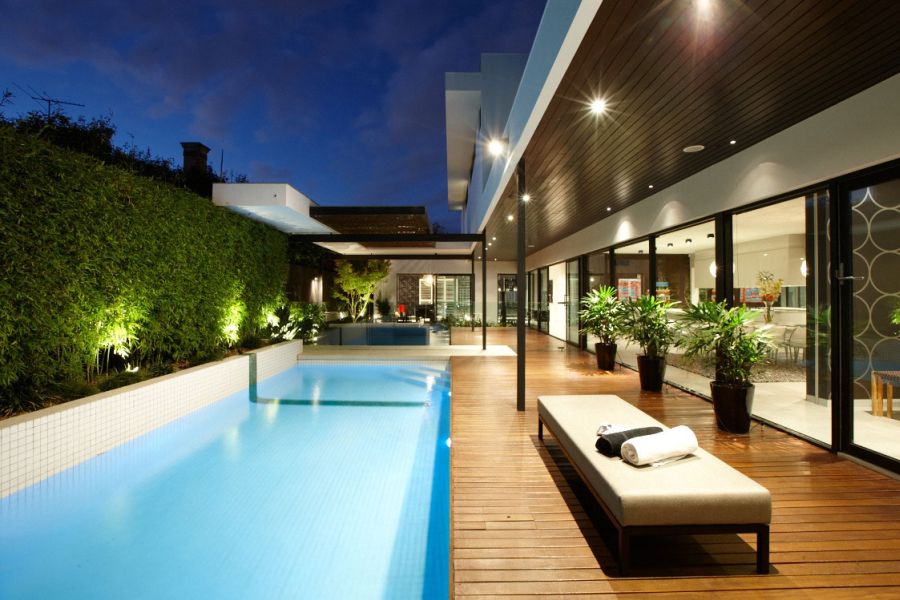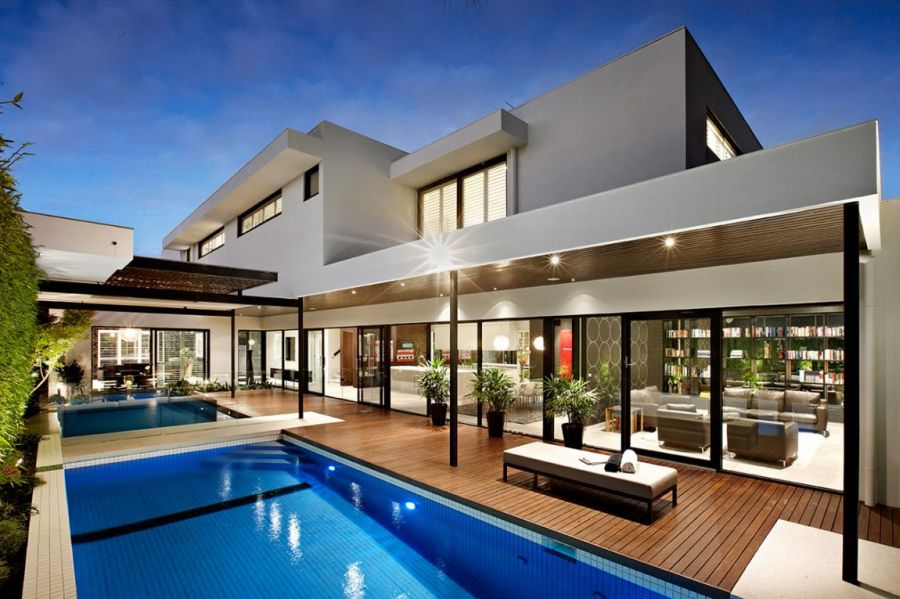 Large glass windows and doors connect this vibrant outdoor space with the interior in a seamless manner. The house itself sports an open living plan with a large living area, modern kitchen and lovely dining space on the lower level. A minimalist approach is apparent throughout the design as a neutral color scheme of gray, white and black graces the structure.
Accents of red and intricate pendant lights add the necessary pops of color. An absolute visual treat, the Balaclava Road house brings images of luxury, style and chic contemporary design.