Would you like to step into a world of luxury through a big, red door? Does sound like an opening to a fabulous modern fairytale! The Chatsworth Residence designed ever so vivaciously by Cambuild, is no different. The home reinforces our belief that pops of bright color are an absolute must for a modern home with a sleek and stylish contemporary vibe. You might differ on the color of choice. But you cannot turn your head away for a moment from the fabulous picture that the Chatsworth House paints. And those bright red accents are very much an integral part of it all.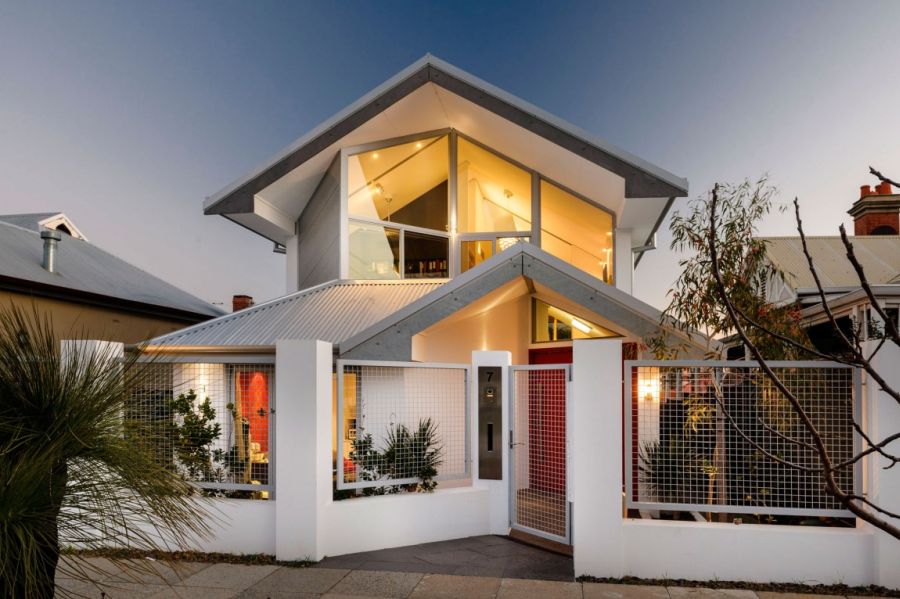 This custom-designed, two-bedroom luxury home is all about adding pops of surprising color against a backdrop in flowing neutral color palette. The façade of the home is where its distinctive identity begins. With a unique projection, brilliant lighting that takes over after sunset and bold red vibes, Chatsworth home draws you in instantly.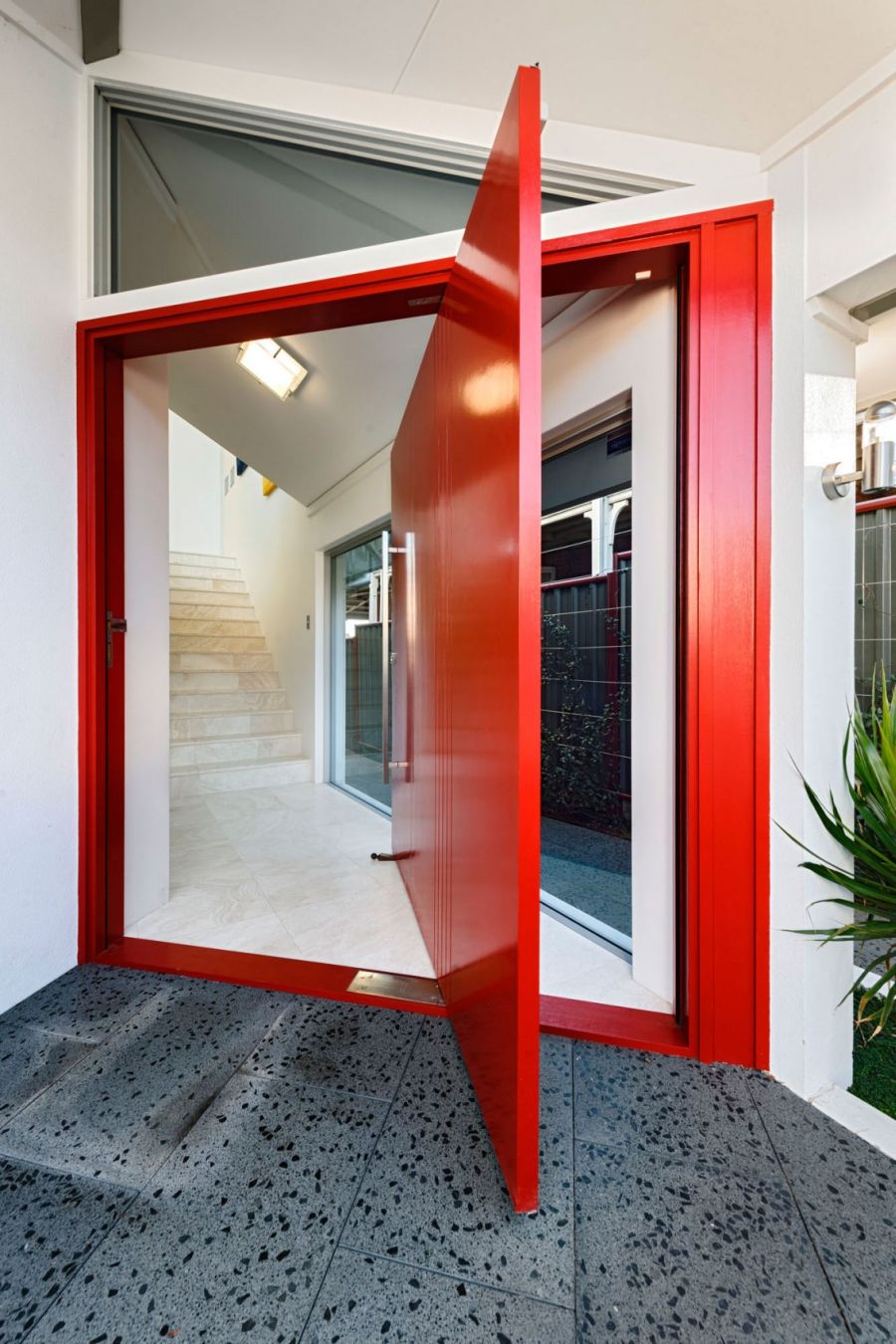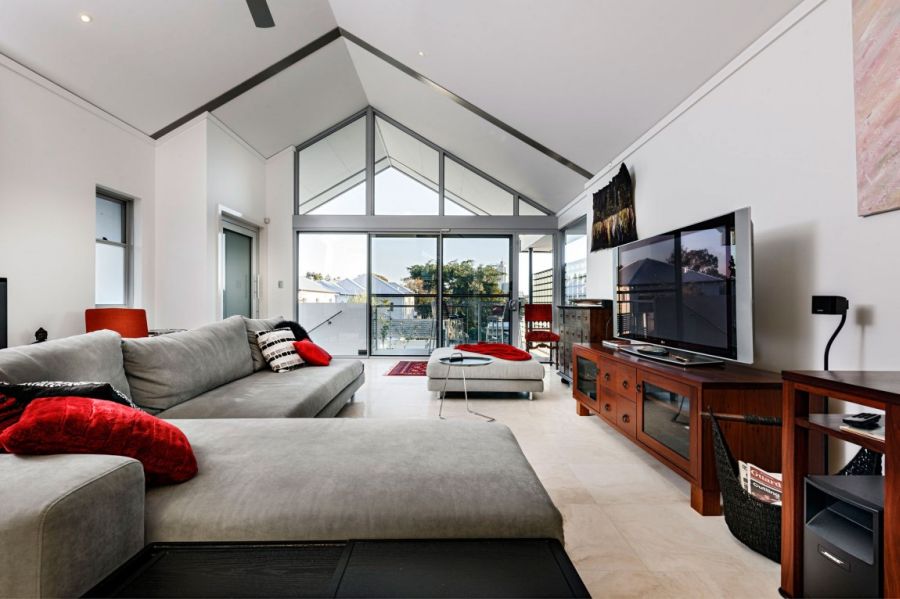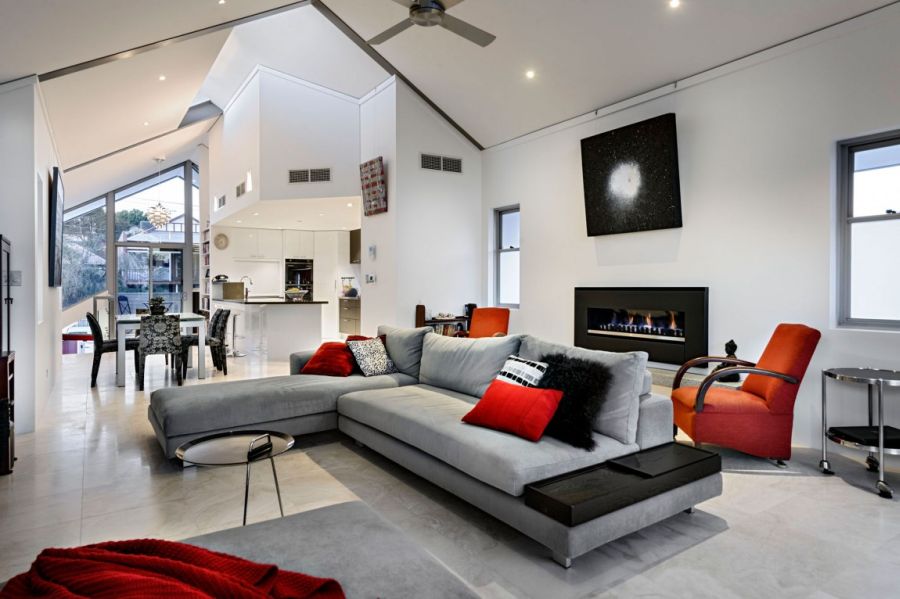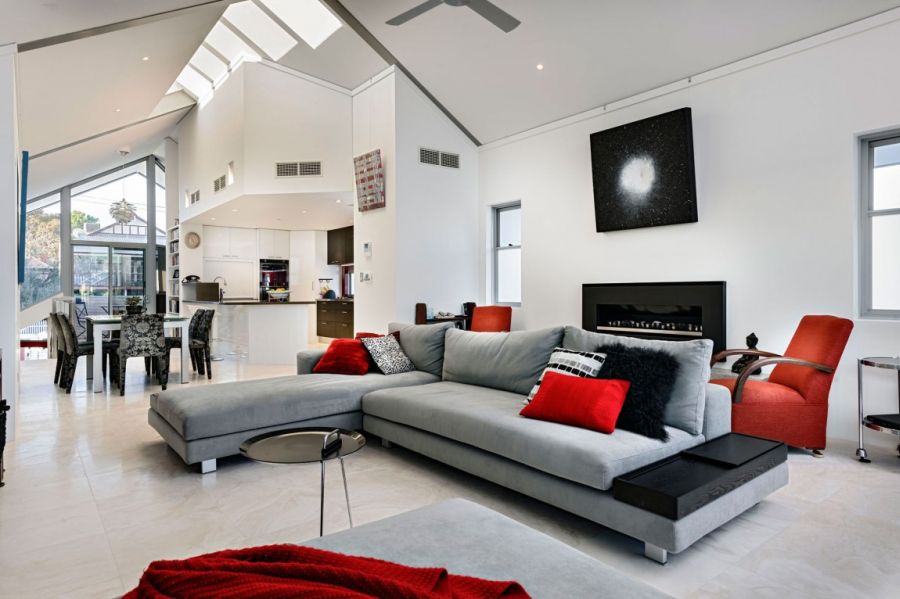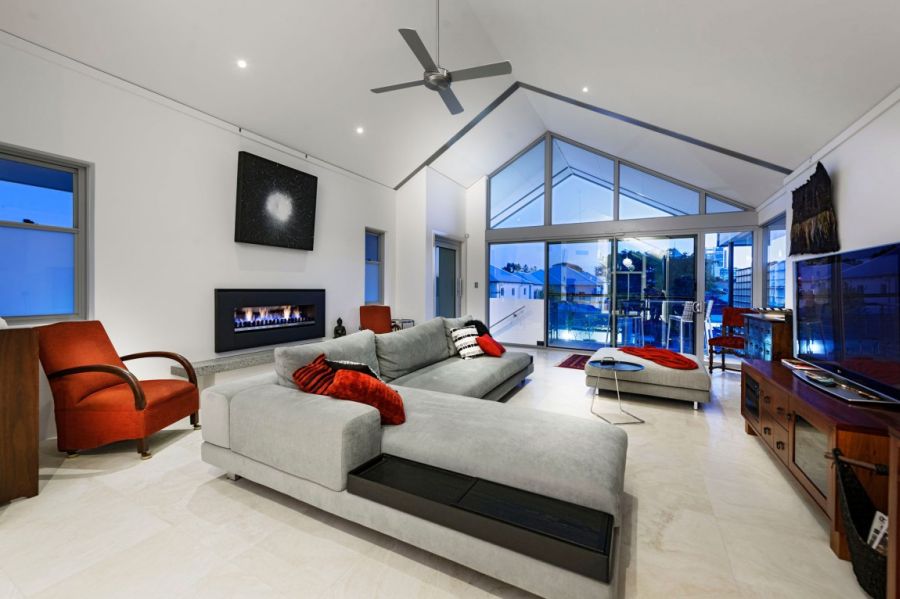 With its sweeping rooftop outlook and city views, this chic two-bedroom residence has been carefully designed to be contemporary yet sympathetic to the traditional streetscape, stylish yet functional, luxurious yet energy efficient, built to proven passive solar principles.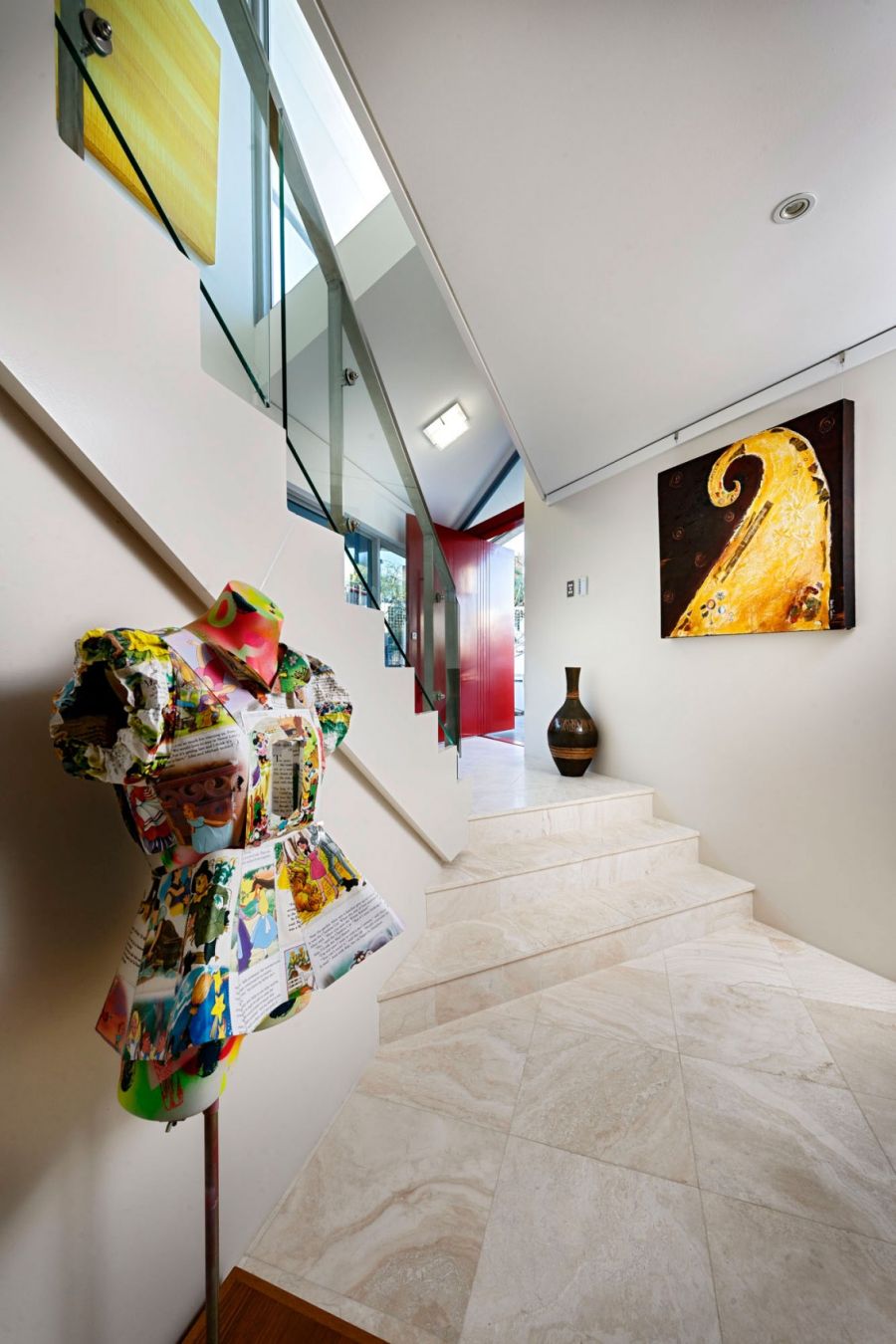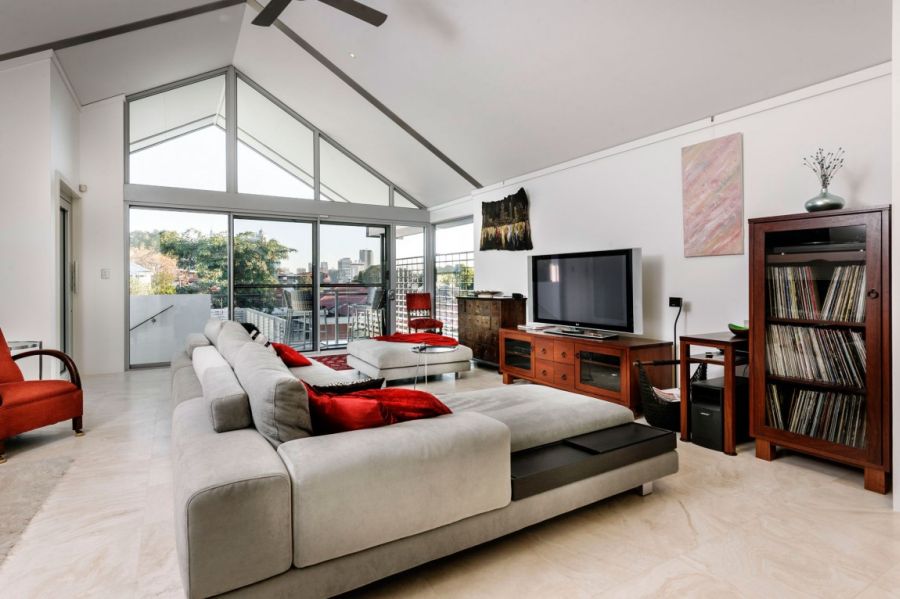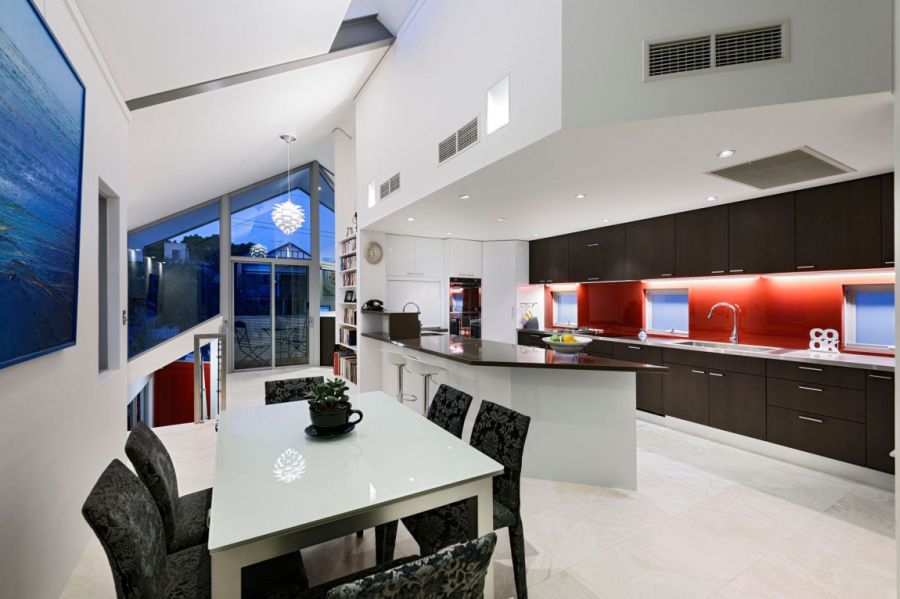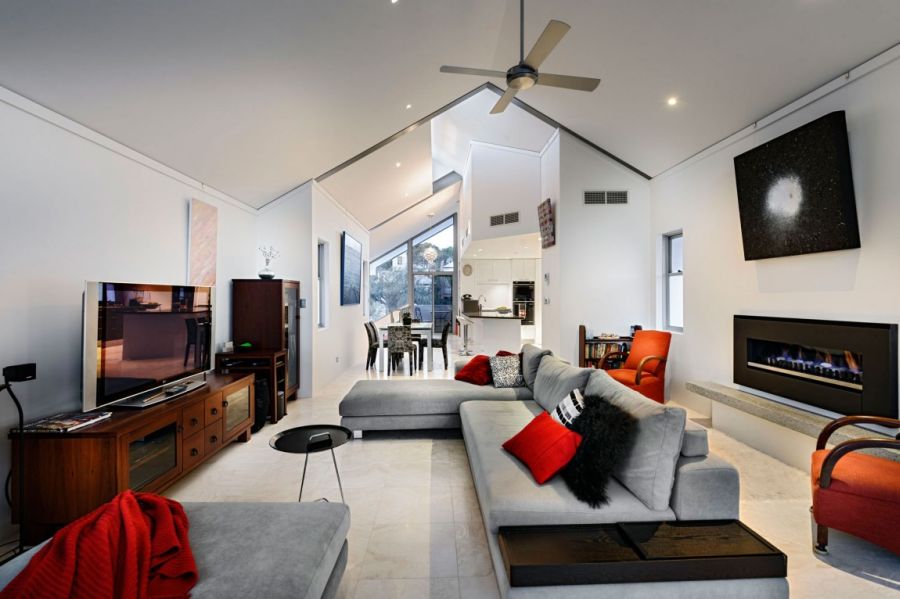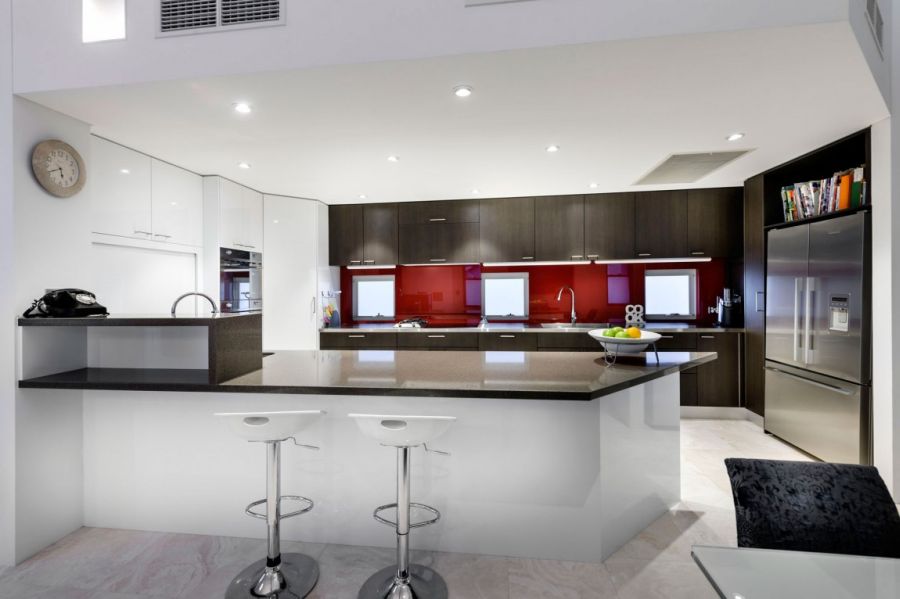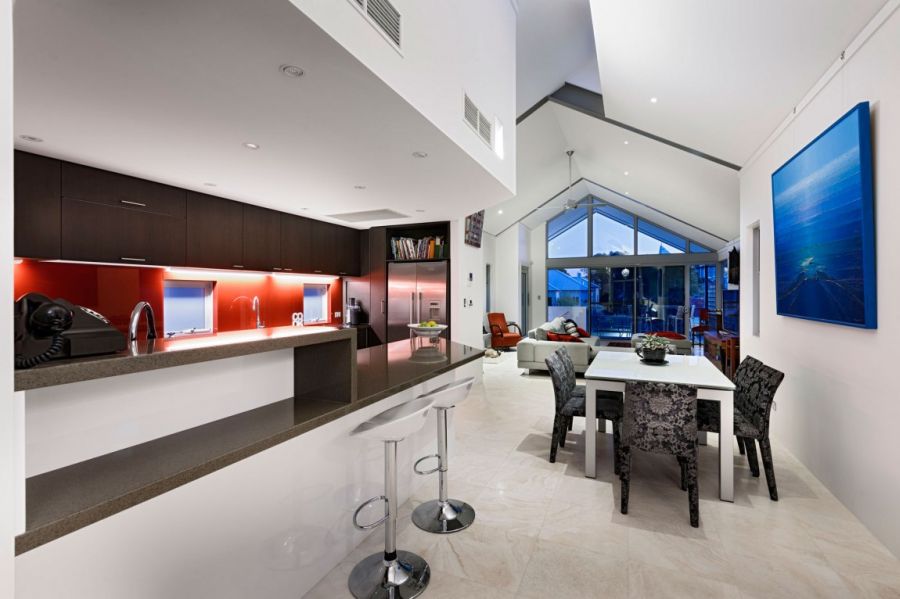 A high ceiling inside the house ensures that the interior is spacious and airy while plush décor, marble floors, glossy finishes and interesting art work further elevate the place. The lower level of the home features the living area, a large kitchen and dining space in an open floor plan while the top floor sports the bedrooms, bathrooms and a home workstation that is neatly tucked away. Offering wonderful views, a cool terrace complete the Chatsworth.
Red throw pillows, furnishings and subtle hints of metallic steel combine with soothing grays and cool whites to give the house its exclusive appeal. A perfect abode for those who love energy-savvy, contemporary opulence with a hint of brilliance!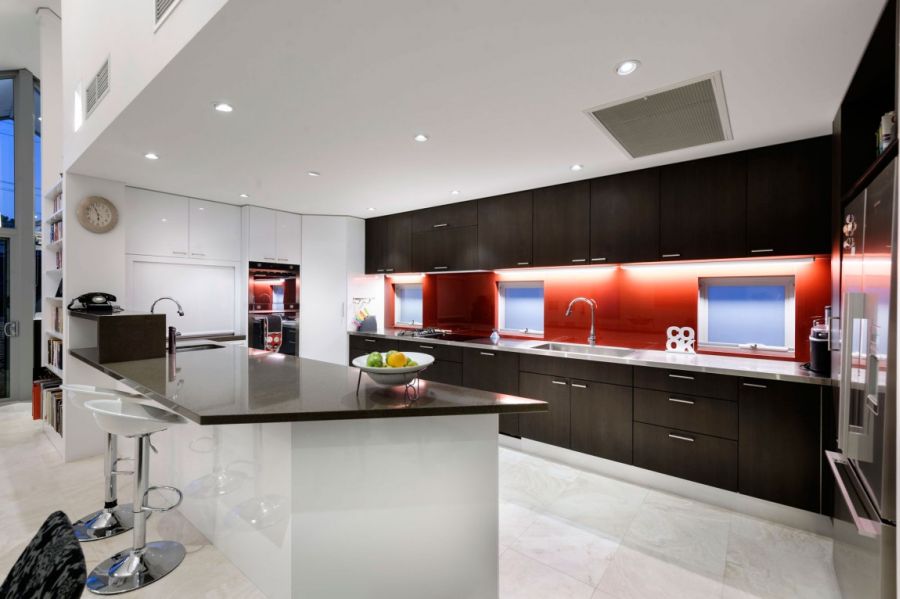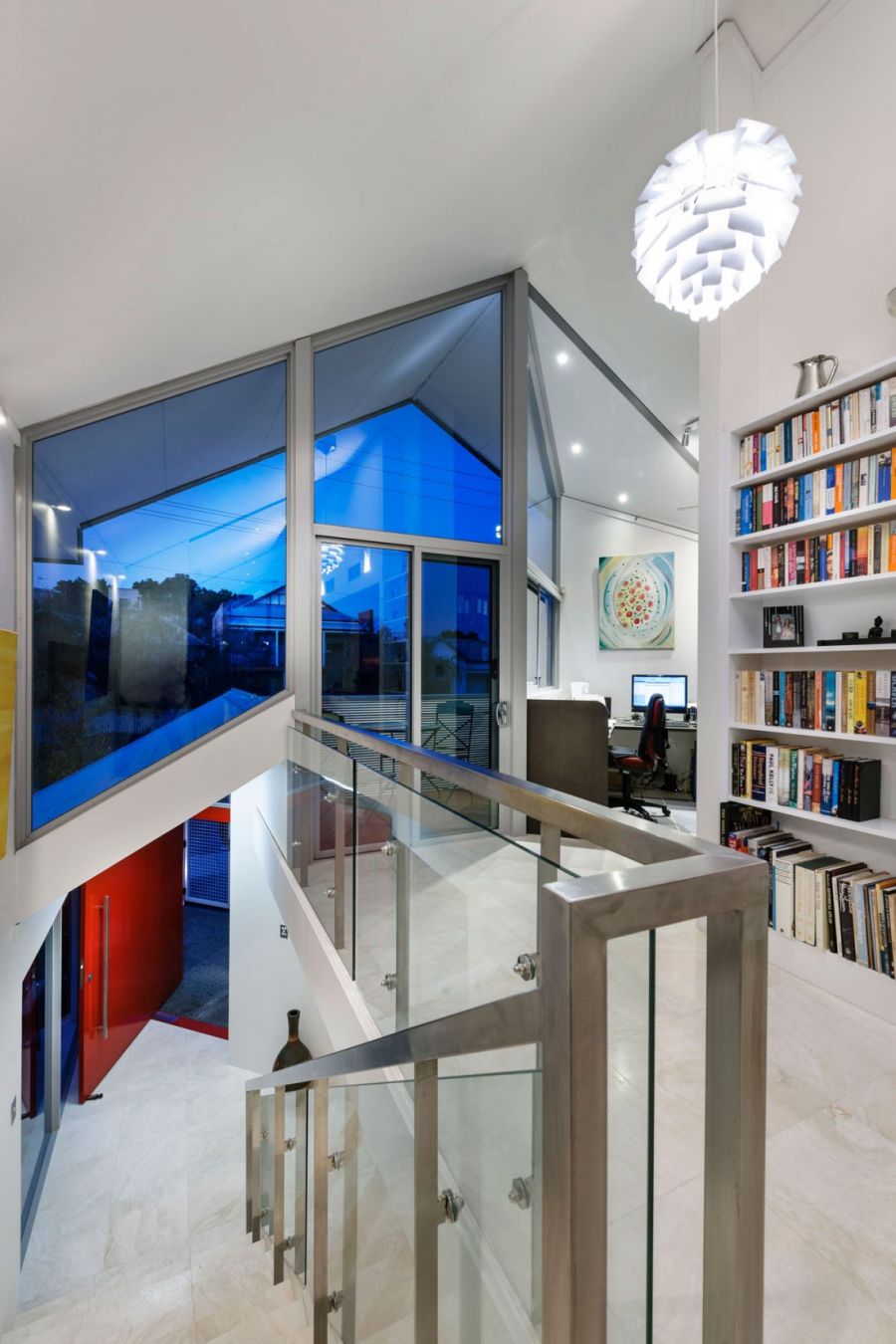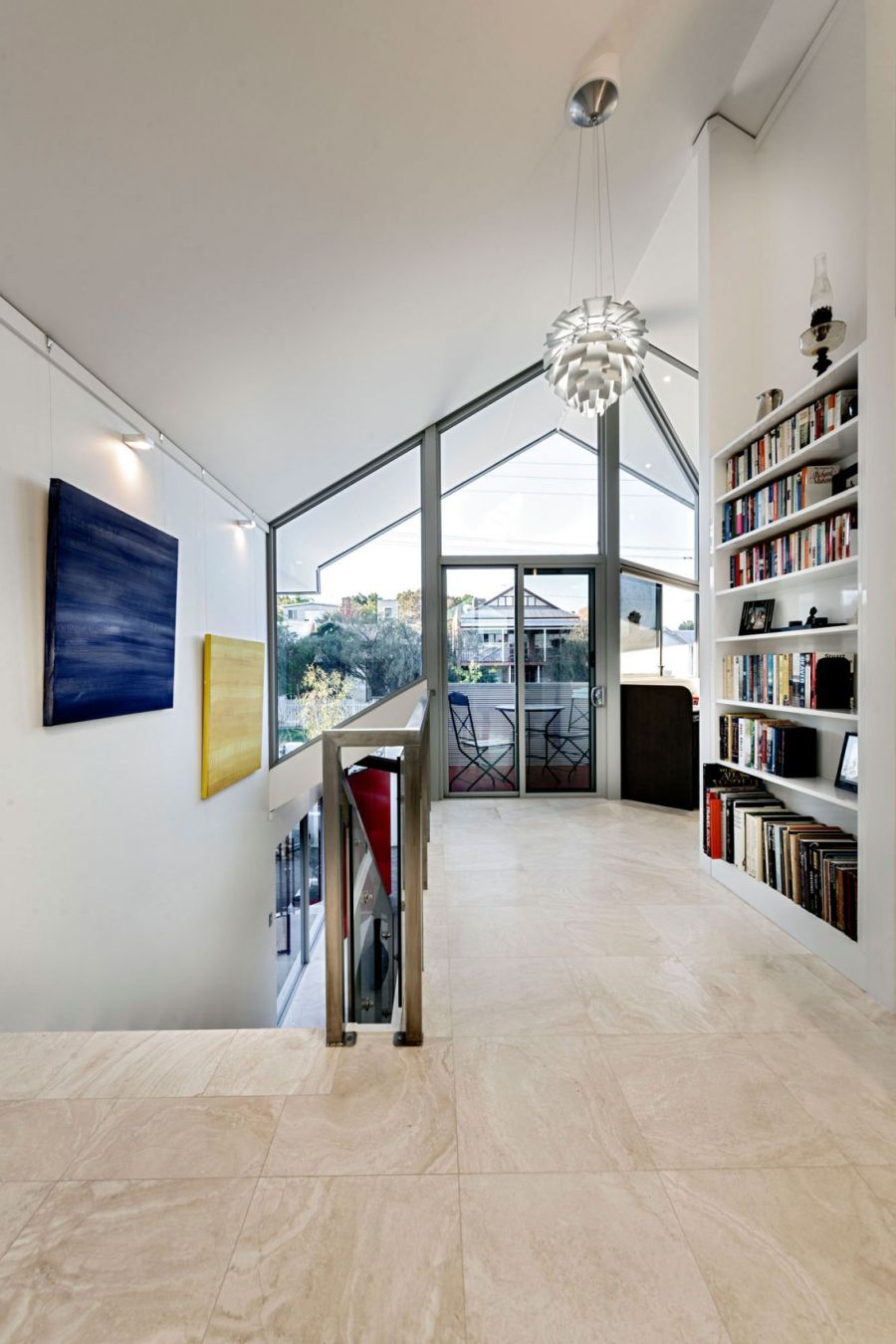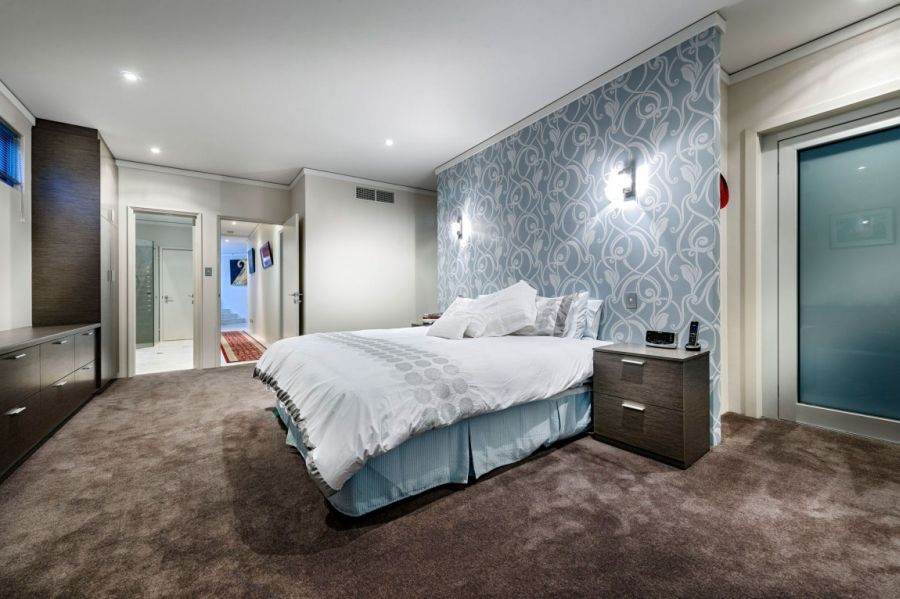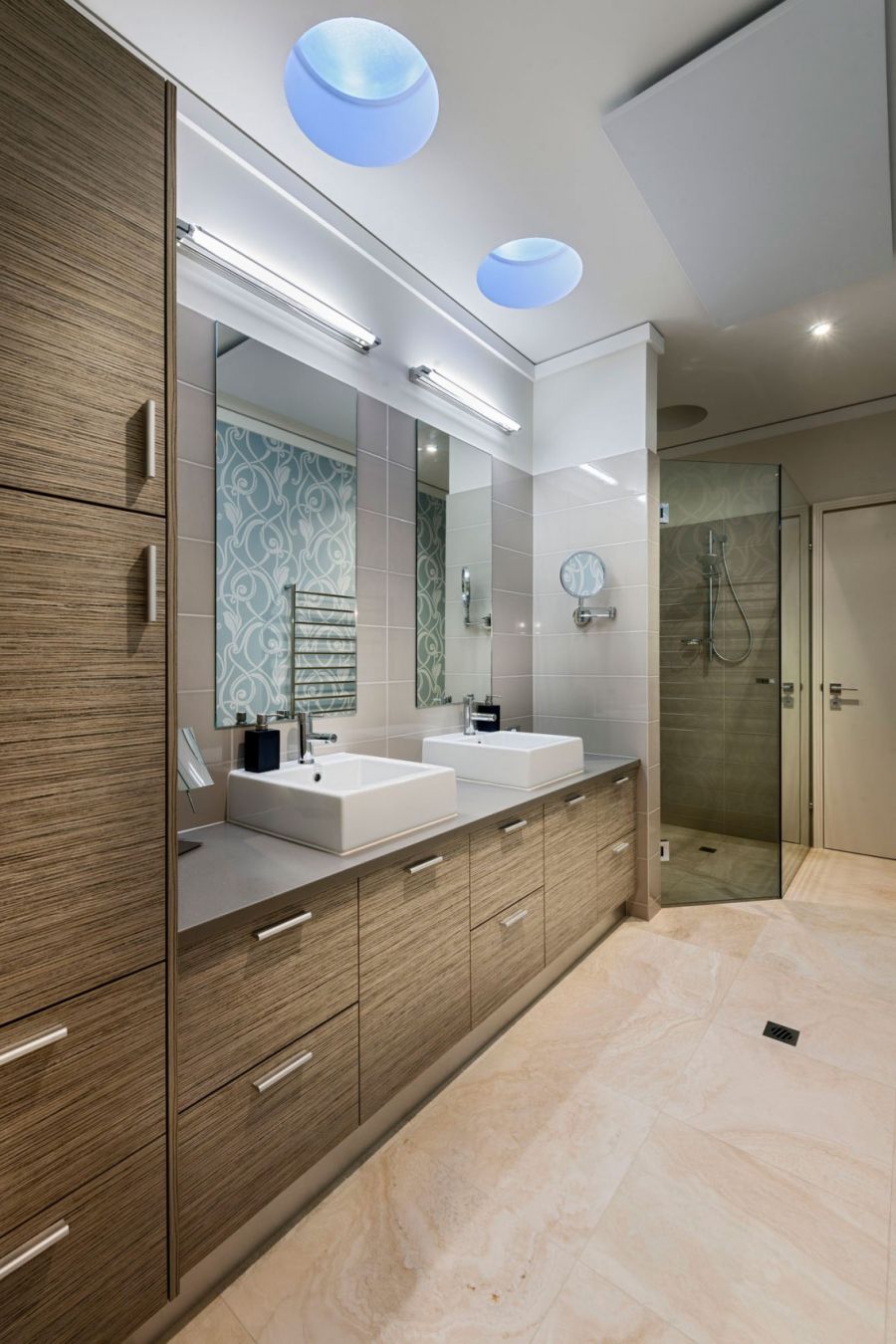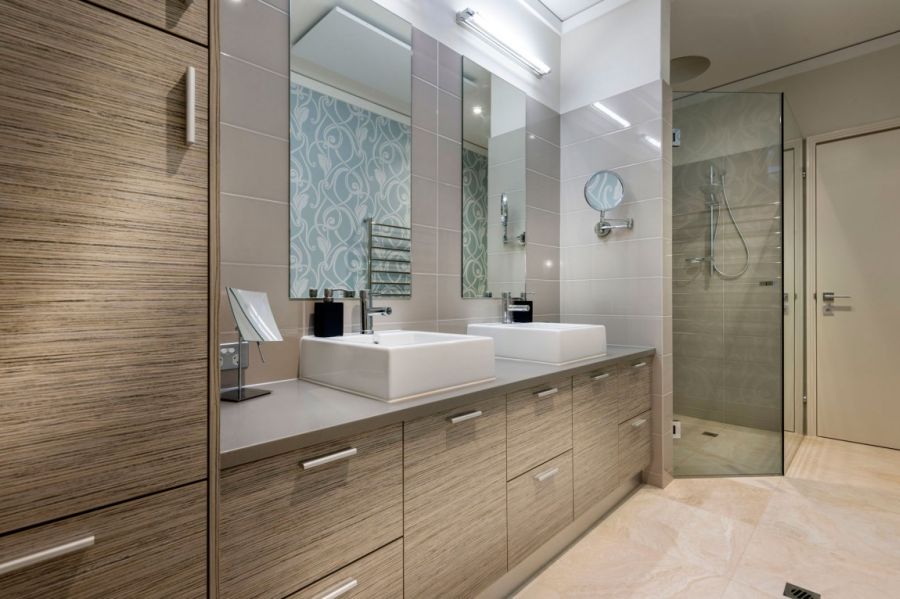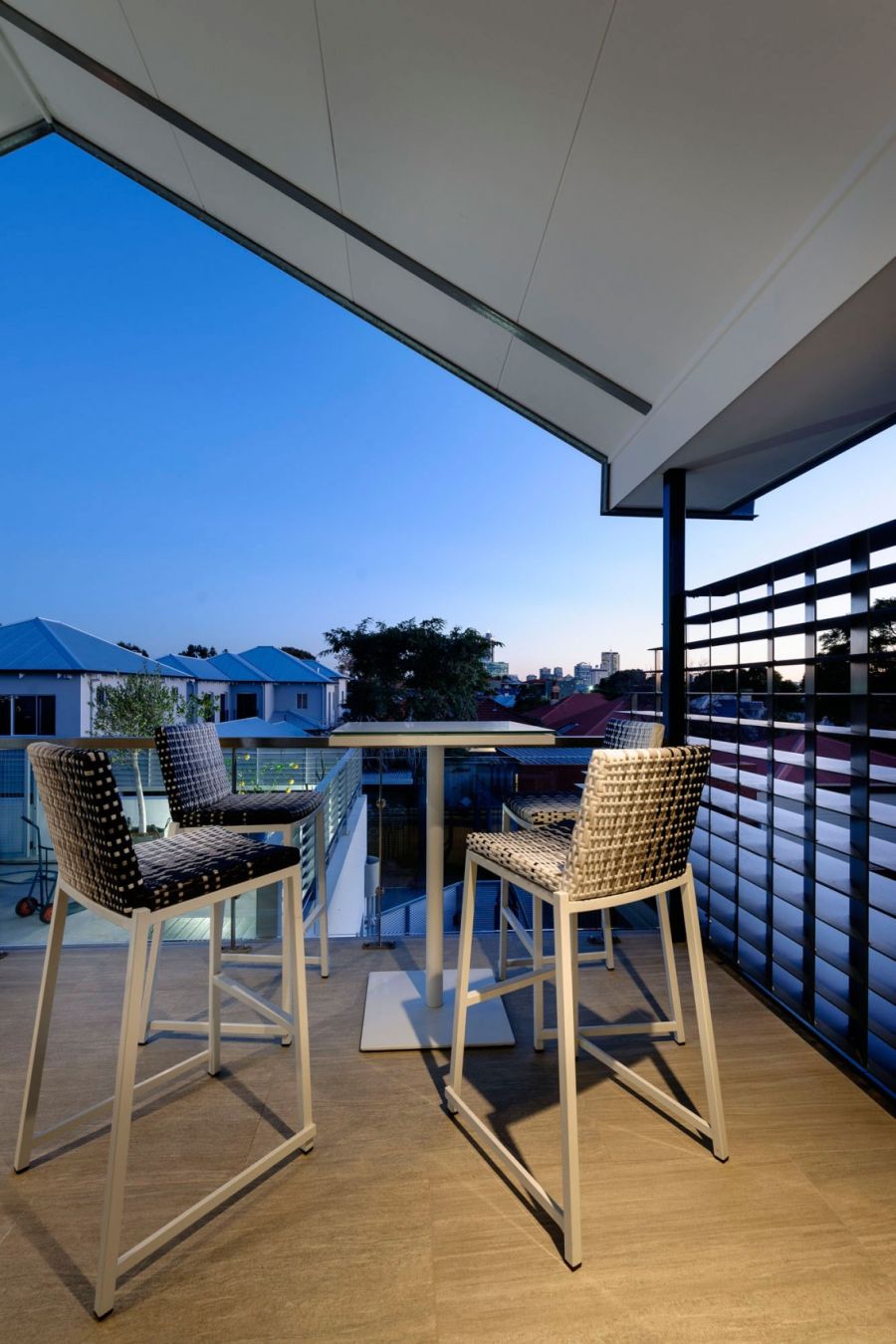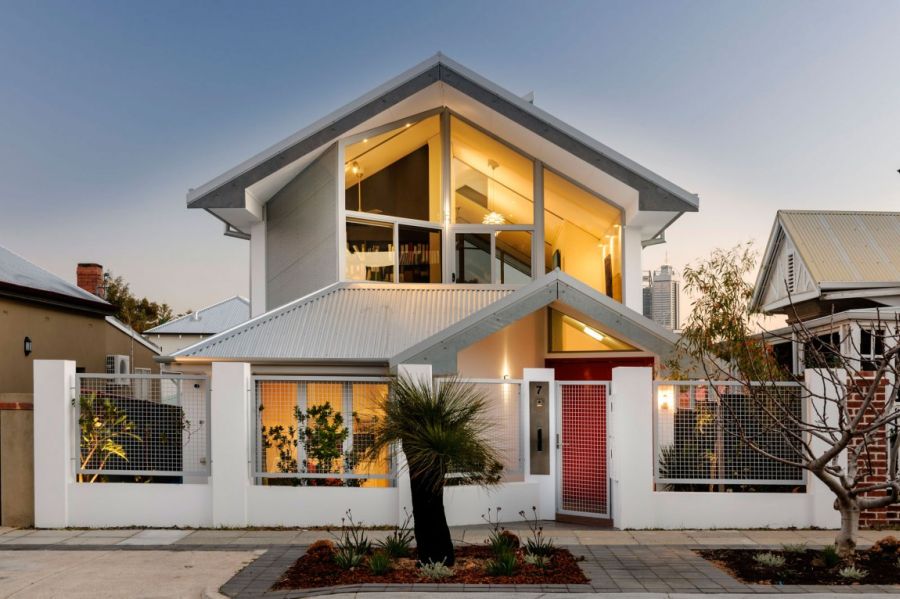 Liked the story? Share it with friends.