Through reclaimed furniture, we rediscover pieces with a history and invite them into our homes. In turn, we get items with true character, and our interiors are the richer for it. Many of today's most popular furnishings involve the use of reclaimed wood. Whether this wood comes from old docks or shipping pallets, it's filled with character. Grooves, knots and grains are beautiful with the wisdom of age, making these reclaimed pieces as lovely as they are eco-friendly.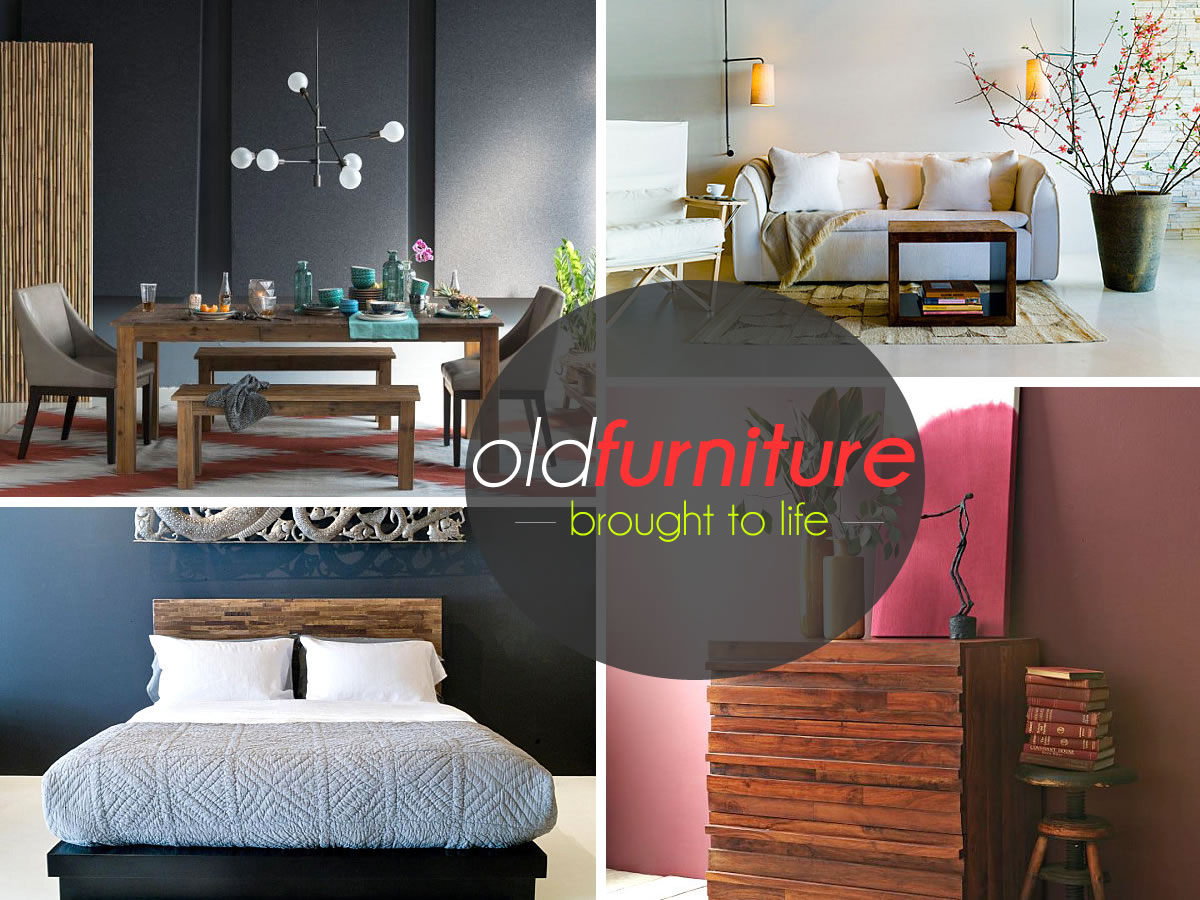 Today we round up our favorites… Browse the images below, then tell us about your favorites by leaving a comment at the end of the post!
Reclaimed Seating Options
We begin with seating. In fact, many of today's most popular reclaimed seating pieces involve both recycled wood and cloth! Take the Walter Chair (pictured below), created by notable French designer Marc Berthier. Over-sized armrests make this chair extra comfy, and you can select either reclaimed army tent in charcoal or 100% recycled fiber in white for the upholstery. Did we mention that the frame is available in reclaimed teak or FSC certified beechwood? [available through Environment Furniture]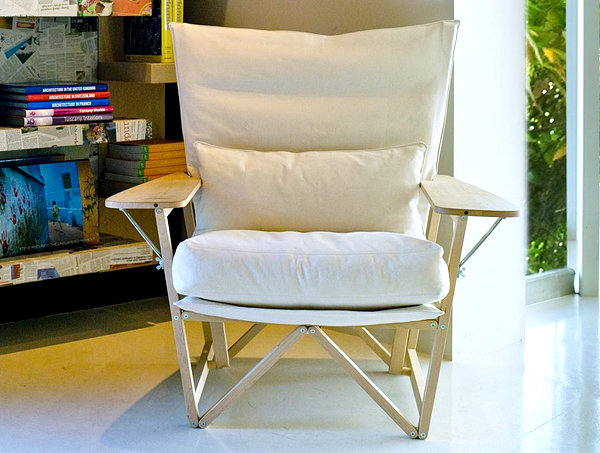 Though it's pictured here with a desk, the Ipanema Chair from Environment Furniture can bring comfort and style to your dining room. Named after Brazil's renowned beach, this piece is crafted from reclaimed planks of Brazilian Peroba set on a mahogany frame. Gorgeous and solid!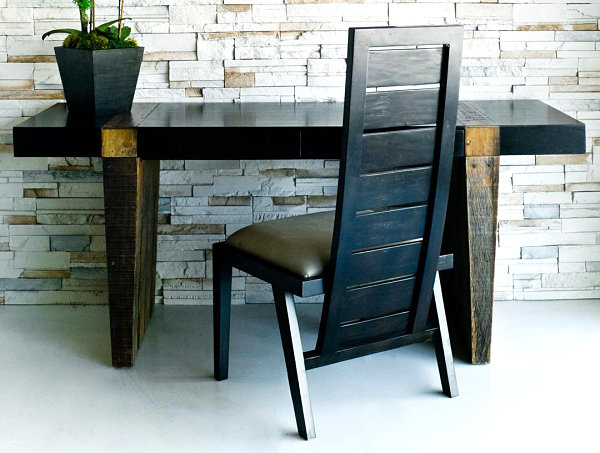 Looking for seating that can accommodate more than one? This Reclaimed Redwood Daybed from Etsy shop MezWorks features a steel frame, as well as redwood sourced from deck tear downs. And in true daybed fashion, this piece is fitted for a twin mattress, so it's the perfect sleeping space for guests. Use it as a couch during the day–we know we would!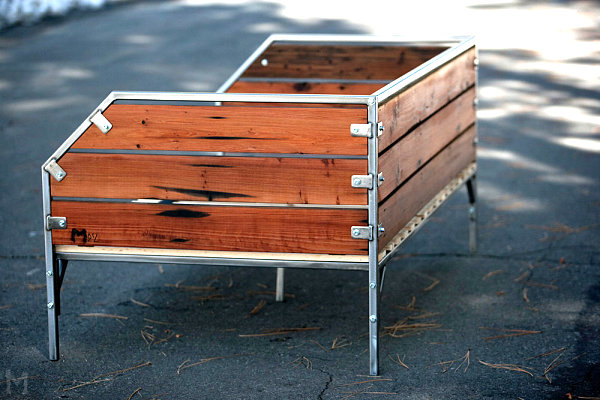 Reclaimed Tables
Reclaimed tables bring a rustic, earthy look to your space. While often weathered, they also have the ability to look truly modern. In fact, clean lines seem to be a standard for reclaimed furnishings, likely because the simplicity of the design lets the character of the wood take center stage. Below we see the Emmerson Coffee Table from West Elm, made from reclaimed solid pine certified by the Forest Stewardship Council® (FSC®). FYI: The pine is harvested from old pine shipping pallets. And those knots you see–they're what give the piece true personality!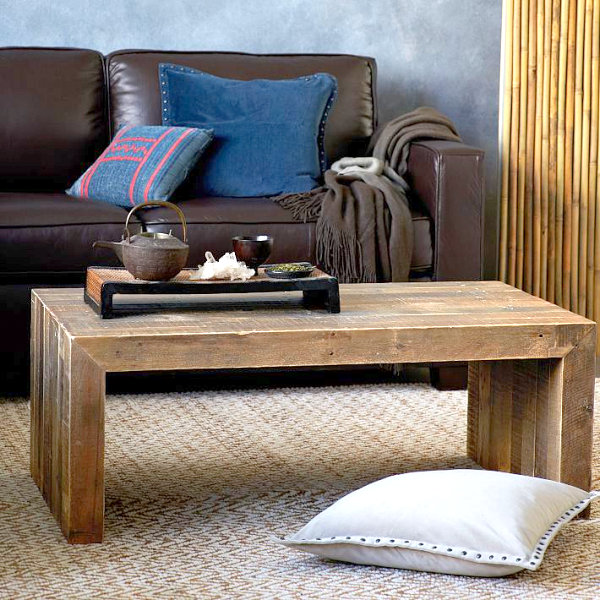 For a smaller piece that can be placed beside a couch or used as a compact coffee table, check out the Carioca Side Table from Environment Furniture, made from reclaimed Brazilian Peroba Rosa wood. Clean lines and under-table storage give this item extra appeal…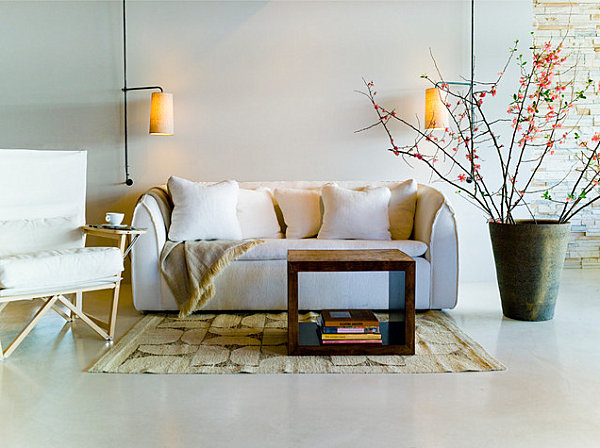 And then there are those artisan pieces crafted with such care it's hard to imagine them anywhere but a museum. But we'll take one anyway! This Shazam Glass Low table with Spalted Maple Microslab #0187.1 is a stunning reclaimed wood and glass table by John Houshmand. While Houshmand's showroom is in New York City, it's his farm in Upstate New York where the magical craftsmanship takes place…  [from Mod Design Guru]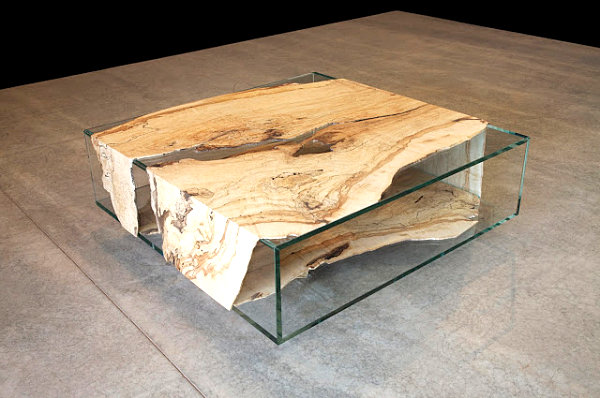 Ah, the magic of a reclaimed dining table! In fact, although wonderfully earthy, these pieces truly sparkle under modern lighting and mix well with a variety of styles. Especially if the lines are clean! Speaking of clean lines, we can't take our eyes off the sleek design of the Expandable Farm Table from West Elm. Pair it with benches or leather chairs–all of it works with this versatile selection!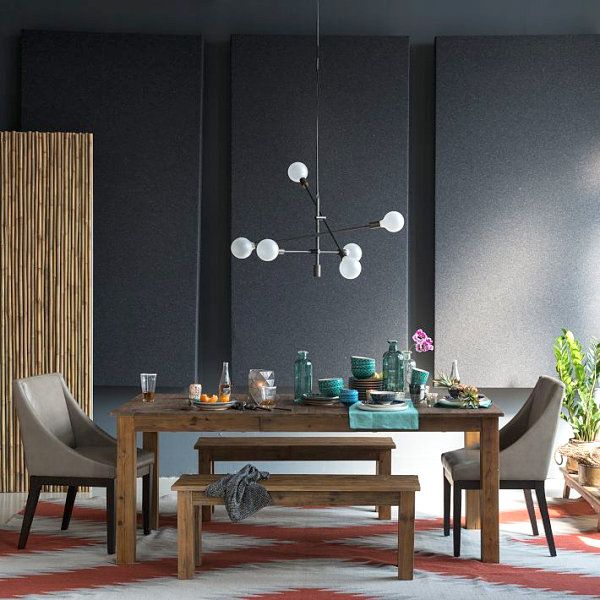 The detail in the Santomer Dining Table from Environment Furniture is created from pieces of Peroba Rosa recovered from an old Brazilian coffee factory. In fact, these pieces were trimmed into 1" strips, then tiled together in a pattern that shows off the wood's true diversity. And we're loving that contemporary mahogany base…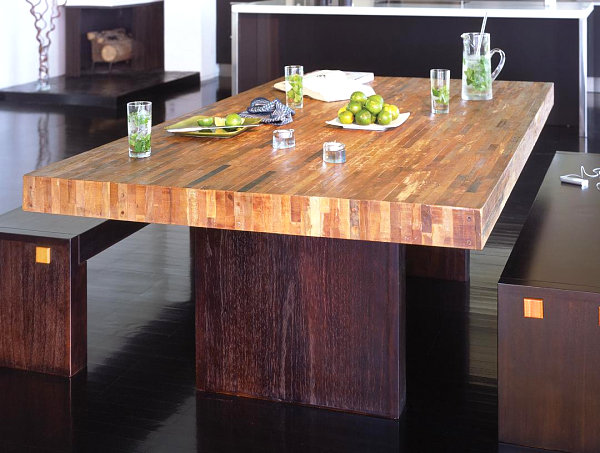 Reclaimed Dressers
Interested in purchasing a reclaimed dresser? We understand why–these stunning pieces bring originality to the boudoir, especially since no two reclaimed pieces are exactly alike. Take the Stria 3-Drawer Dresser from West Elm, featuring drawer fronts crafted from reclaimed saal wood originally used in Indian railway trestles: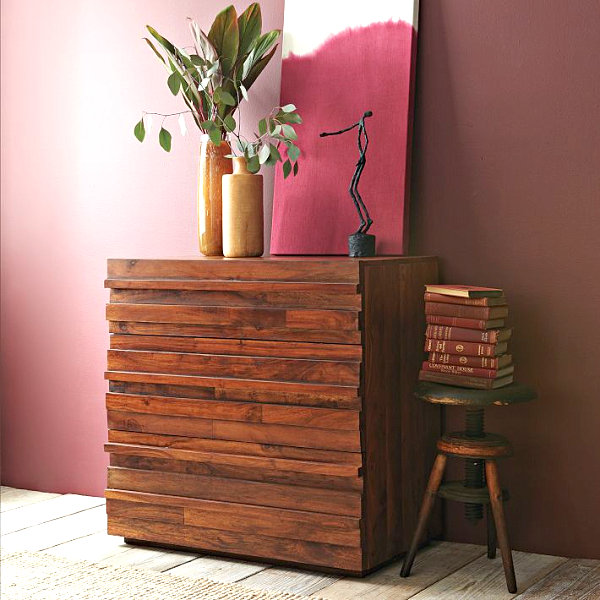 Don't underestimate the power of Etsy, a great source for reclaimed pieces. This Beautifully Modern Reclaimed Old Growth Dresser from Etsy shop Blake Avenue recently came across our radar screen, and we're very drawn to its sleek simplicity. Crafted of reclaimed wood from a century-old farm house, this piece is anchored by a recycled steel frame.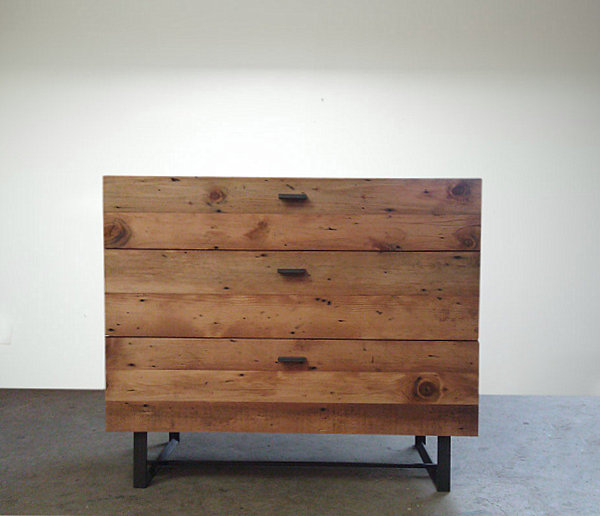 Reclaimed Beds
We end with a pair of reclaimed beds that bring modern style to the bedroom. Are you a fan of the Stria dresser above? Meet its relative, the Stria Bed Set from West Elm. Yes, this stunning piece is also crafted of reclaimed saal wood. And note that it comes with both a headboard and a footboard: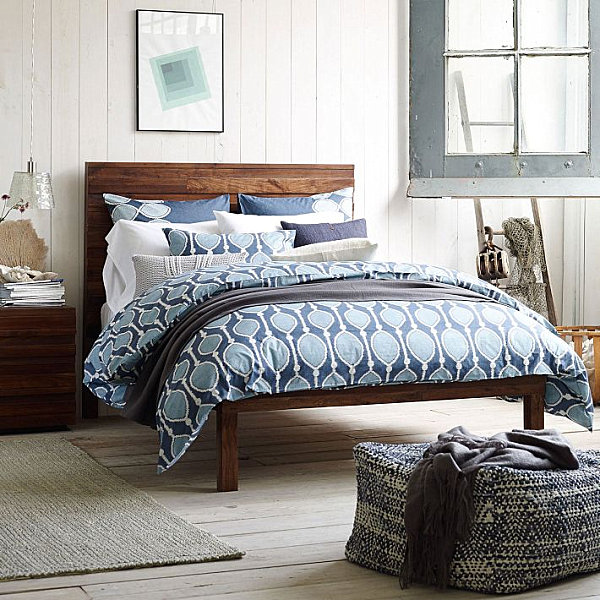 Remember the wonderfully detailed strips of the Santomer Dining Table above? The multi-dimensional style can also be adapted to the bedroom, thanks to the Santomer Low Headboard Bed from Environment Furniture. In fact, this low-to-the-ground bed has a Zen feel that can't help but create a feeling of serenity in your sleeping space: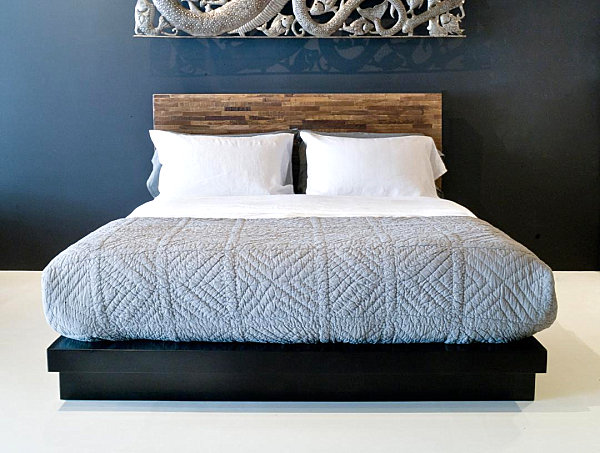 Our favorite thing about reclaimed furnishings: No two pieces are alike! Now tell us about YOUR favorite pieces from today's post. We look forward to your comments…