These days a greater emphasis is being placed on earth-friendly decor. As more design enthusiasts jump on the "green" bandwagon the use of synthetic materials is being replaced with natural alternatives. The element of choice? Reclaimed wood. Reviving worn wood into beloved home additions is grabbing the DIY spotlight. Curious about this trend? Here are a few projects we've spotted recently.
Artistic Touches
This DIY by Julie of Let's Do This combines two decor trends: typography and the use of reclaimed wood. This discarded fence turned recycled decor shows green decorating at its best. When featuring inspirational quotes on wall art, be sure to choose a saying that is representative of your style or family.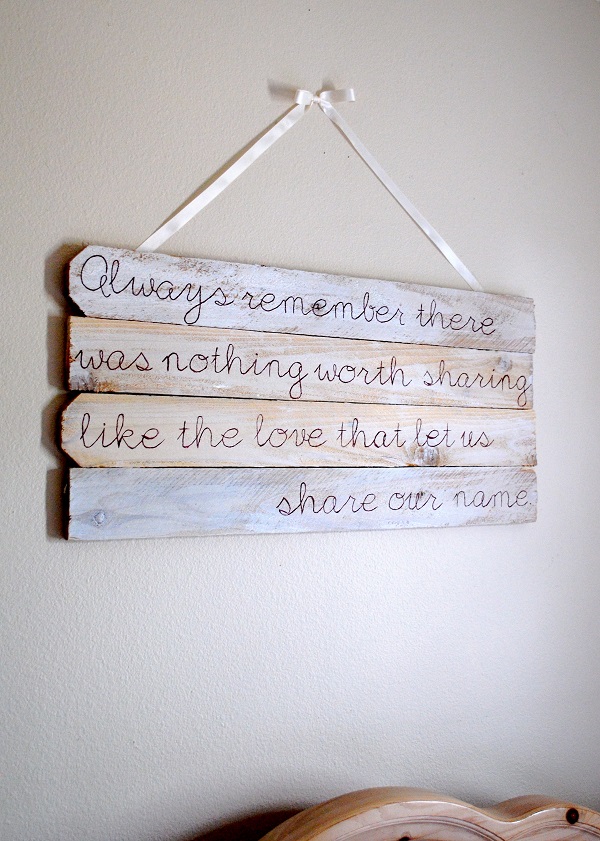 Add a little country market charm to your kitchen with this sign made by Tammy of Homespun Happenings. Turn used wood and and an old picture frame into a stenciled work of art. If you aren't a fan of paint or want to safe some time, vinyl letters are a great alternative.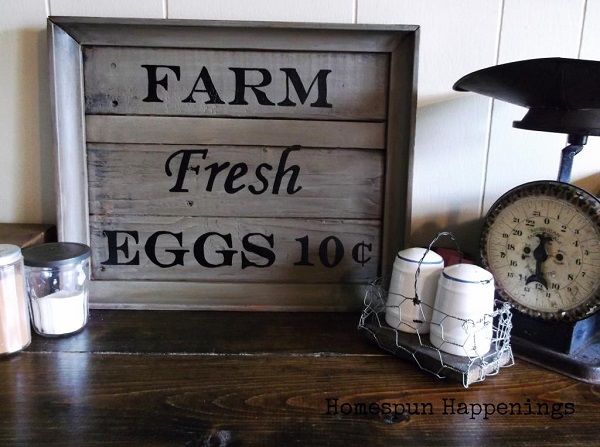 The popular string art technique gets a green edge with this kitchen-friendly design made by Yvonne of Dress This Nest. Worn white wood boards became an ideal dining room accent on an otherwise-empty wall.
Wall Dressings
You don't need a lot of money to nail this clock DIY by Larissa of Prodigal Pieces. Reclaimed wood is the material of choice for this delightful, quirky wall clock. When laying out your numbers, use a manufactured clock for reference to get the positions just right.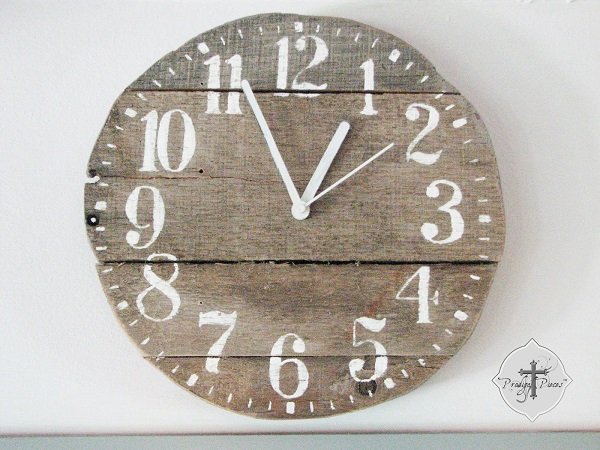 Show off your family's proudest moments with this unique gallery display made by Amanda of Amanda Carver Designs. Palette wood gets an artistic twist when mounted on a blank wall. When choosing photos for such a prominent feature, invest in quality matting and frames. Those small details will keep your DIY looking timeless for years to come.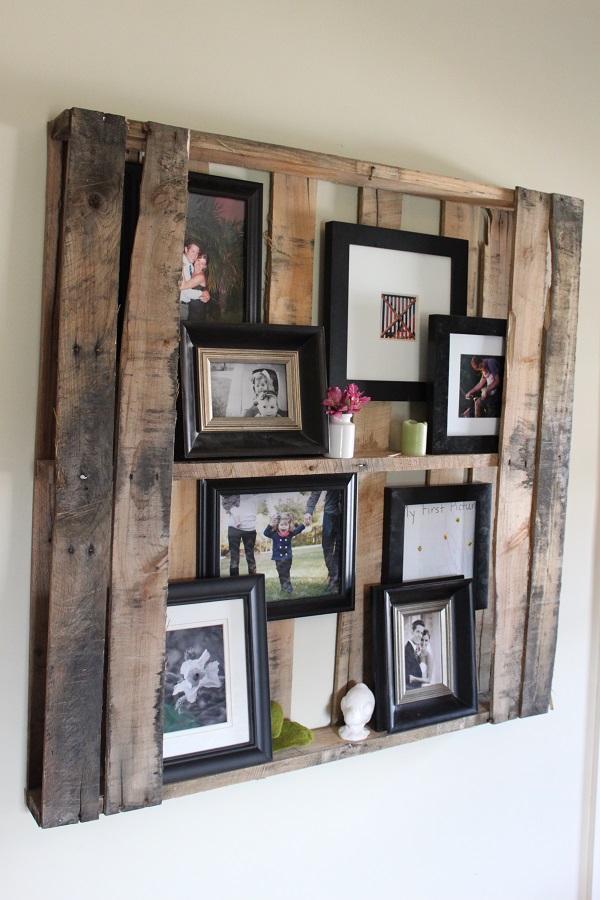 Winter lodge decor gets a modern facelift with this DIY created by Stephanie of Simply Swider. The moose head silhouette is a fun update to the stuffed hunting trophy found in older homes. This project allows you to use different types of wood, so consider combining reclaimed remnants that hold a special meaning or have sentimental value.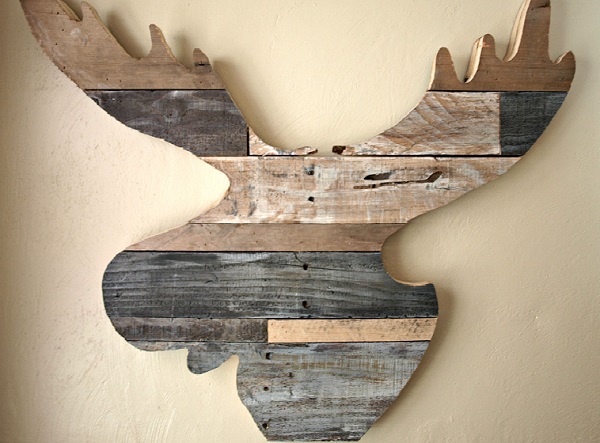 Creative Furniture
Add a little rustic charm to your kitchen with this project by Andrea of Keeping It Cozy. The wear and tear of the reclaimed wood creates a versatile shelving unit that would compliment almost any kitchen. When working with reclaimed wood, consider using oil instead of stain to preserve the original color.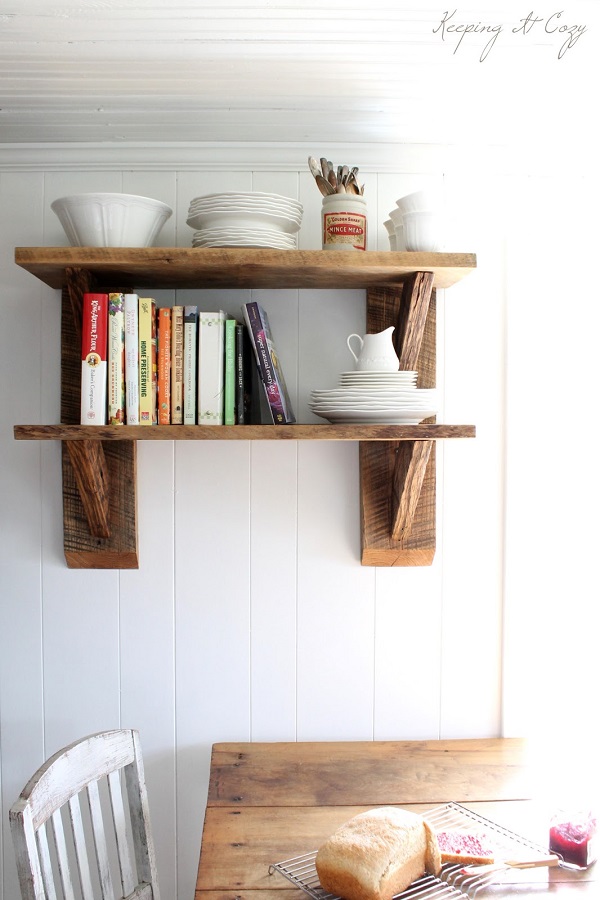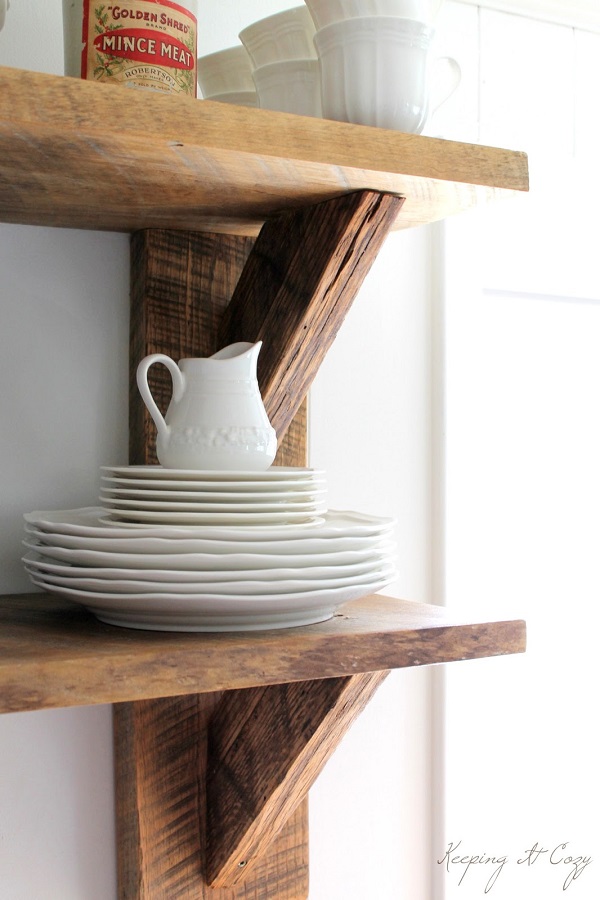 Worn palette wood can make beautiful furniture- just look at this headboard made by Nina of Stylizimo. The beachy cottage feel of this bedroom provides the perfect home for this shabby chic DIY. To mimic this aged appearance on newer wood, use a white washing solution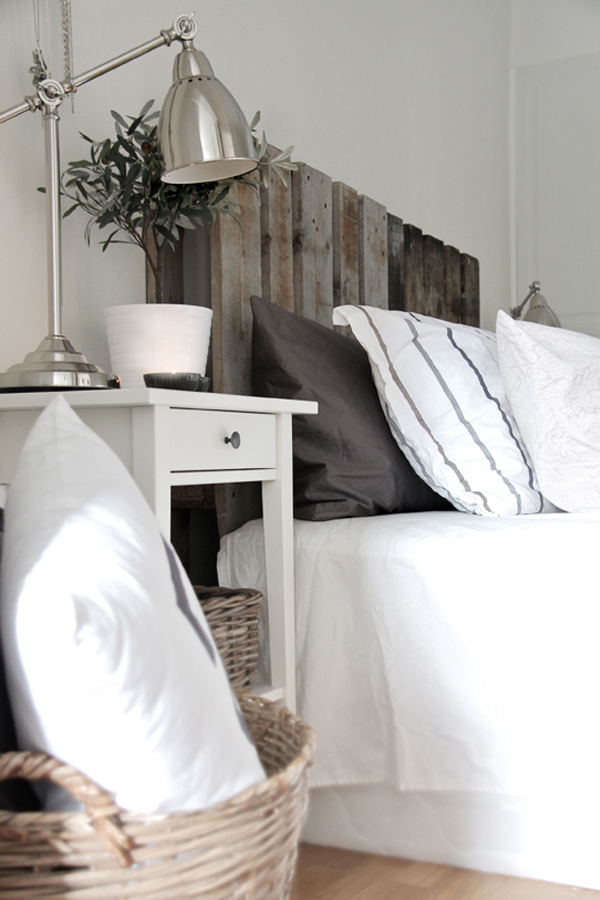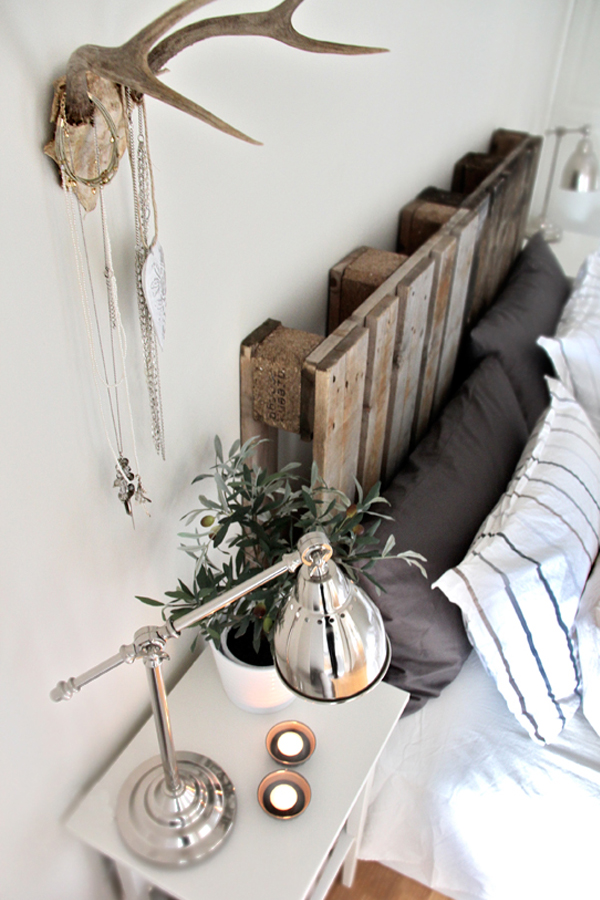 The next time you want to toss out old wooden furniture or a worn fence, think twice! Inspiration for your next decor DIY could lie in its shabby appearance. Have you ever made a project out of reclaimed wood? Tell us about your creation in a comment below.