Contemporary renovations and stylish extensions are become more and more popular with each passing day. One of the biggest positives to come out of this trend is the desire of both home owners and architects to keep the original traditional structure intact. Revamped with brilliant color and a sense of modern freshness by Rolf Ockert Design, the 46 North Avenue is another sparkling case in the point. Gone are the days when old structures are completely dismantled to construct modern ones. The healthy new trend is to showcase the old and new together!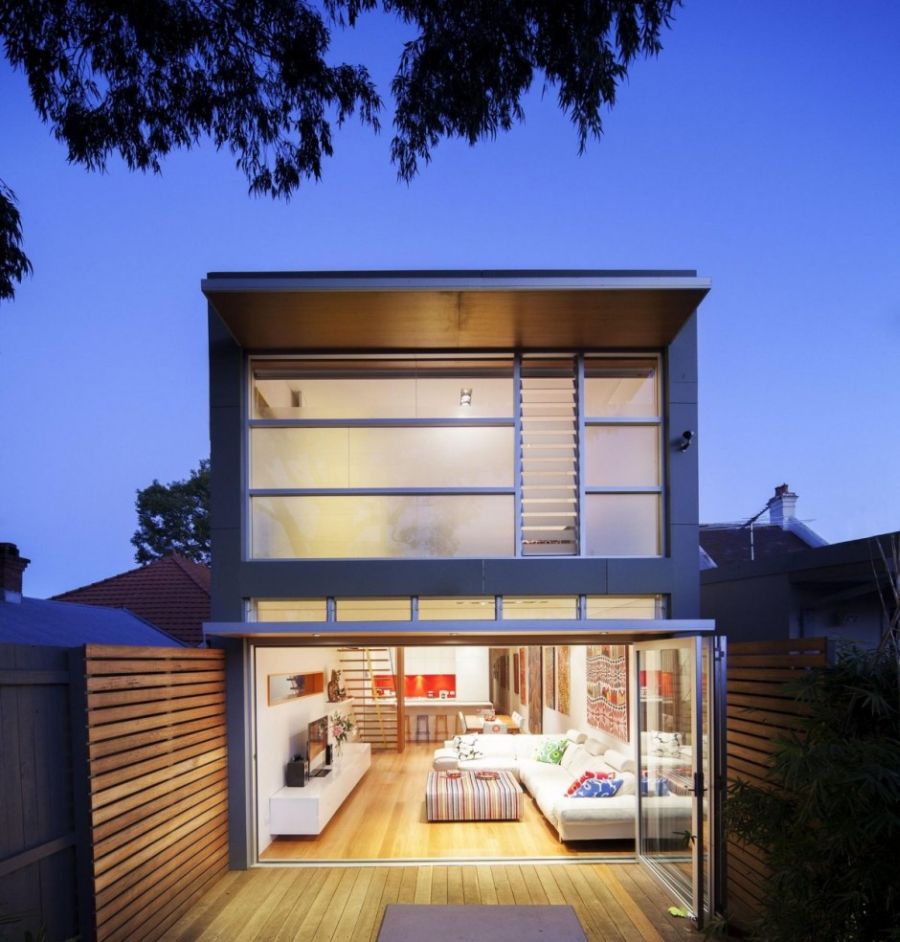 This heritage home in Sydney was set on a 100 square meter plot and that made any chance of adding additional interior space to the existing home pretty much impossible. With an intent to accommodate the growing needs of a family, designers at Rolf Ockert Design came up with an ingenious extension that adds contemporary flair with chic pops of color. The new two story modern structure sports a cool gray exterior and pristine white interior.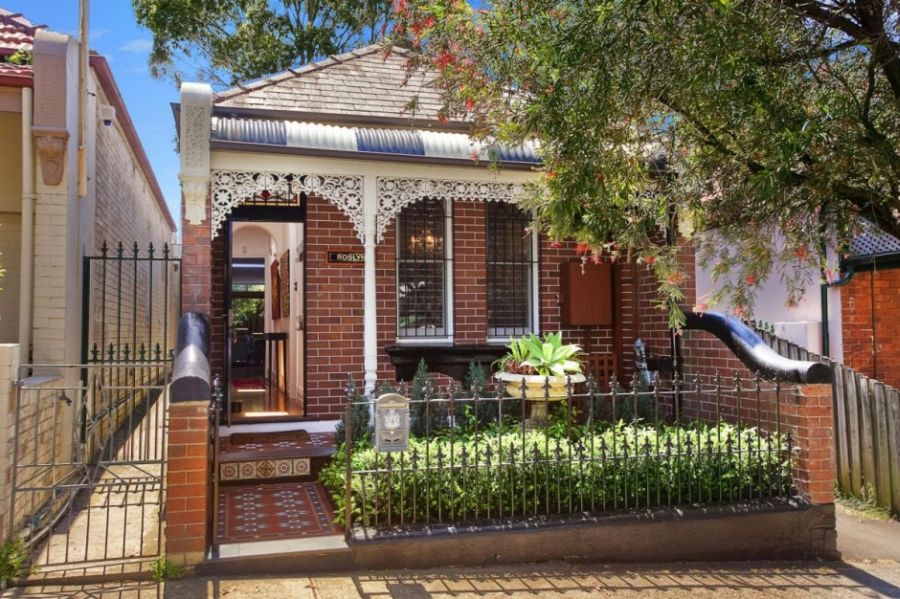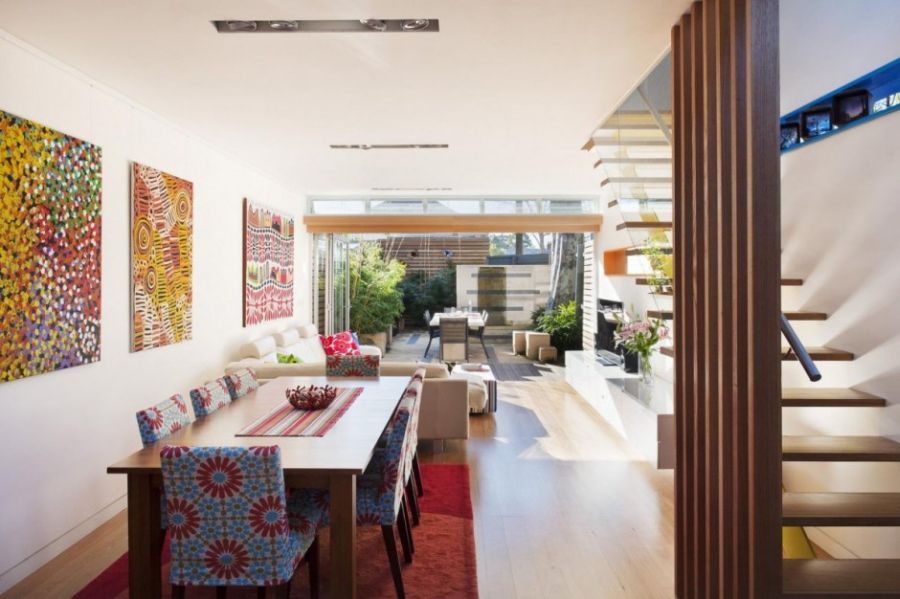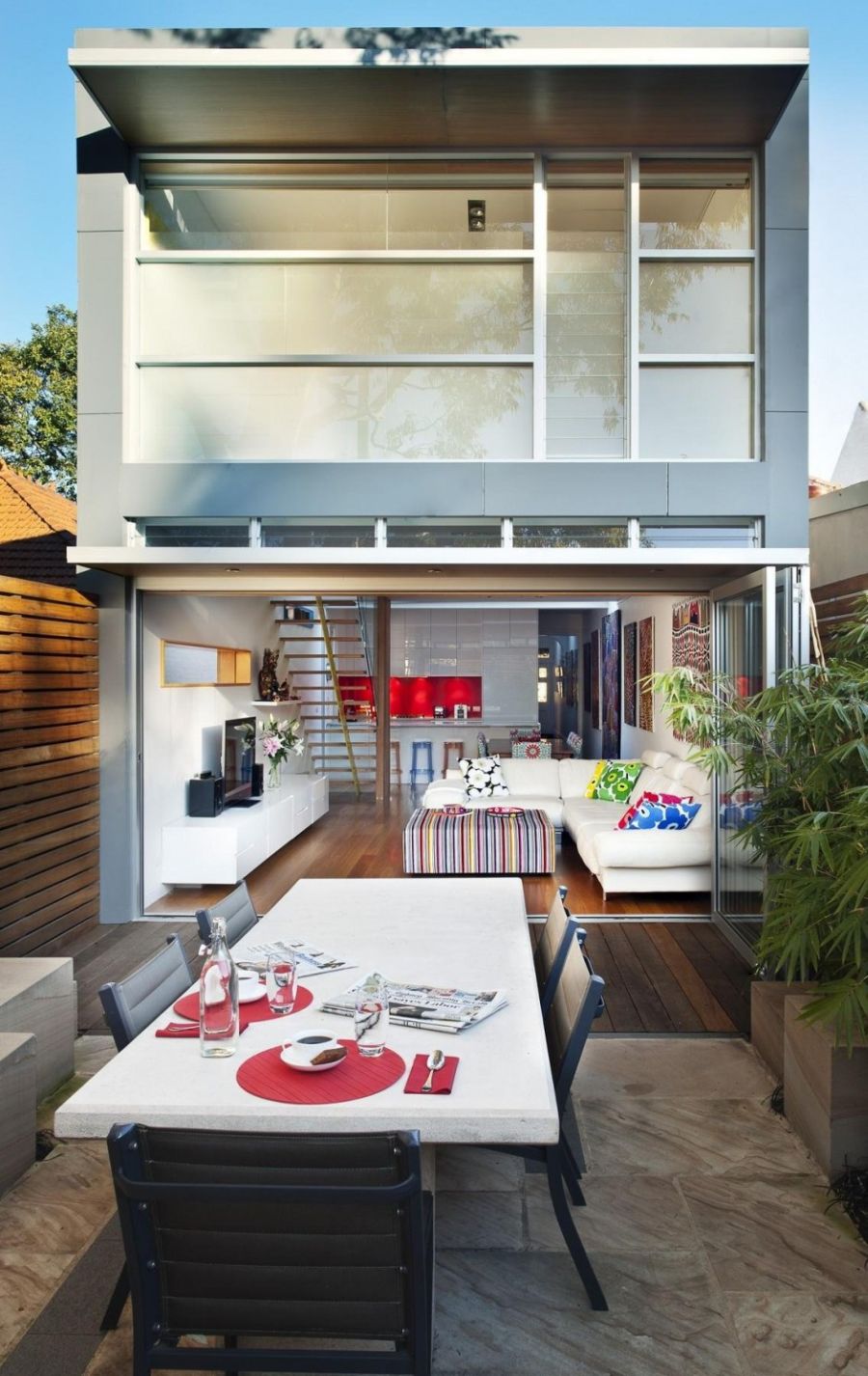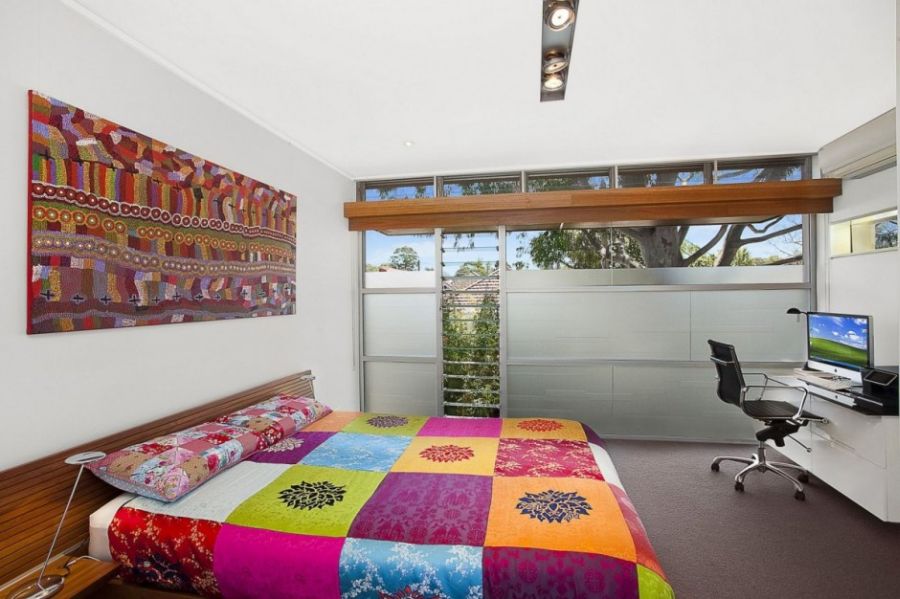 Vivacious reds, subtle greens, warm yellows and bright blues are carefully sprayed around the home to drive away any sense of blandness. Large folding glass doors connect the wooden deck space and an outdoor dining area with the living space. Gorgeous lighting, bold chandeliers and a floating staircase with underlying hues of yellow, ensure that sleek minimalism and sparkling color go hand-in-hand. The top level sports the bedrooms and private quarters that are shielded from public view using translucent glass.
Multicolored décor and fabric additions further drive home the inimitable flair of this fabulous Sydney home. Yet, if you walked up the façade of the original heritage home, you probably would never know that there is such a cheerful addition tucked behind it. That is what makes this extension all the more special!