Located in the Pole Mokotoskie Park neighborhood in Warsaw, Poland, this lovely apartment designed by Soma Architekci showcases hip industrial charm. Most Polish apartments we stumble upon tend to adopt a clean Scandinavian approach to design with a light and neutral color backdrop. This apartment though goes in the opposite direction as it embraces a darker and more opaque color scheme. While the walls are still kept largely white, warm wooden tones, shiny metallic surfaces and décor in rich color combine to lend the space its inimitable appeal.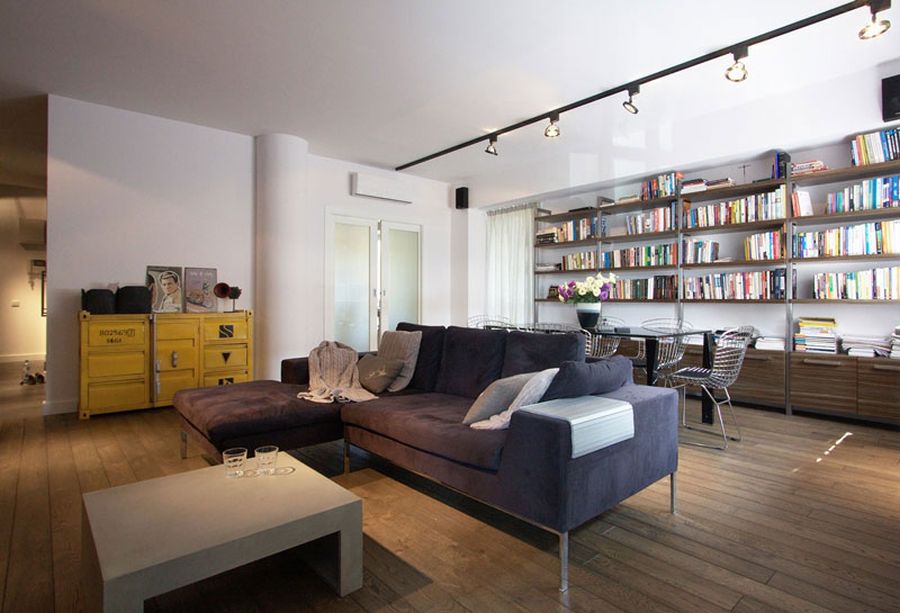 Sporting an open living room, ergonomic kitchen, two modern bathrooms, a cozy bedroom and an improvised home office, the apartment stands out thanks to the rough oak flooring and the exposed brick walls that run throughout the interior. Track lighting, hanging pendant lights that border on Steampunk-style and exposed metal surfaces give the home its industrial appeal. An eclectic combination of bold colors and large open bookshelves add to its audacious design.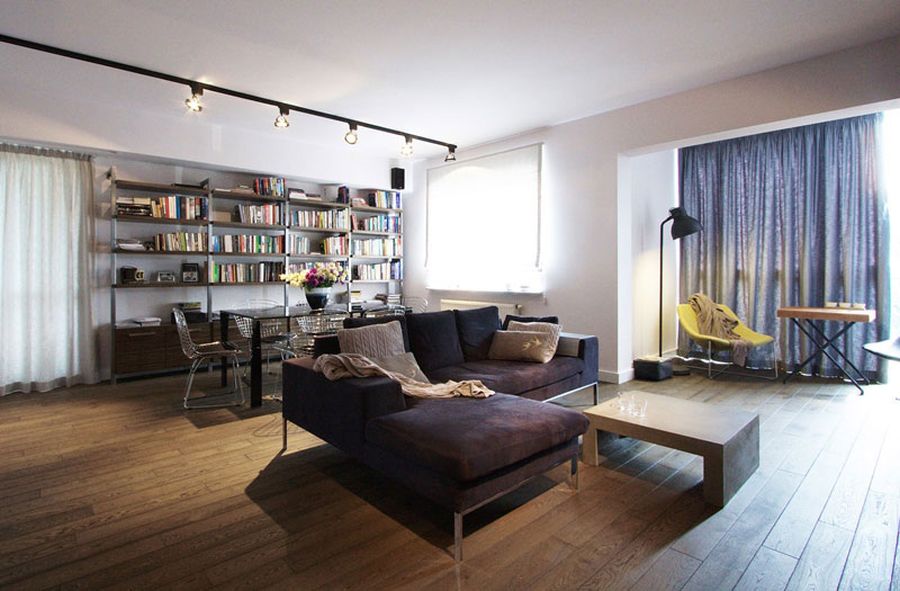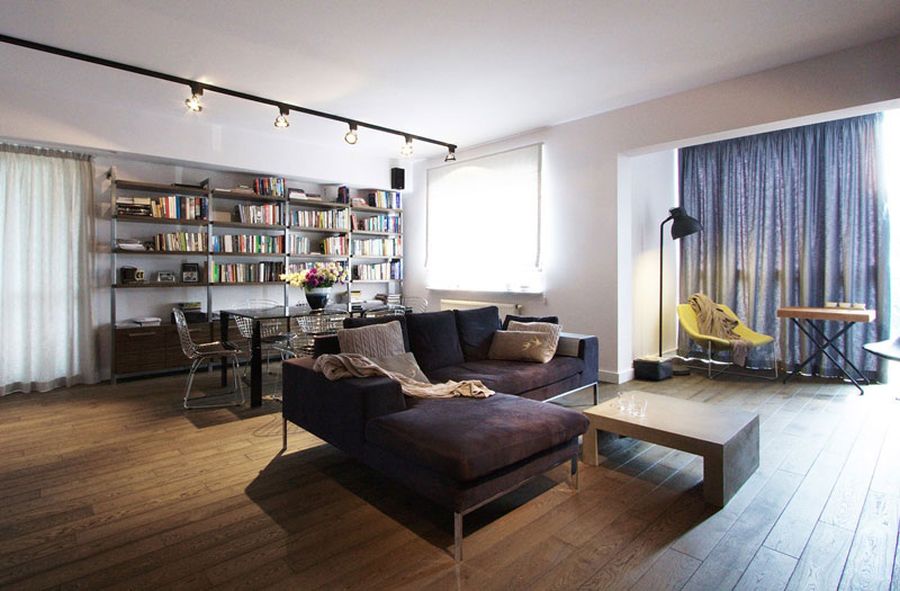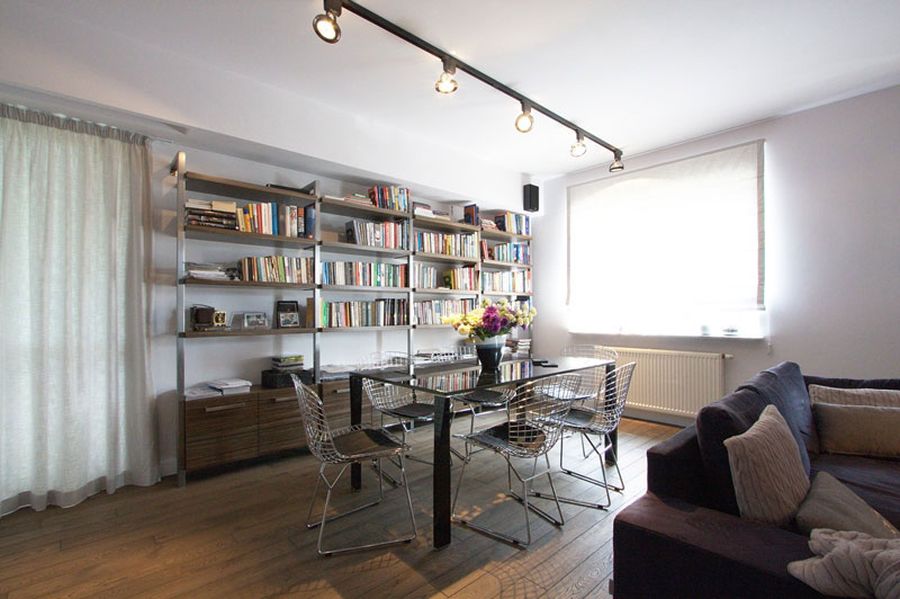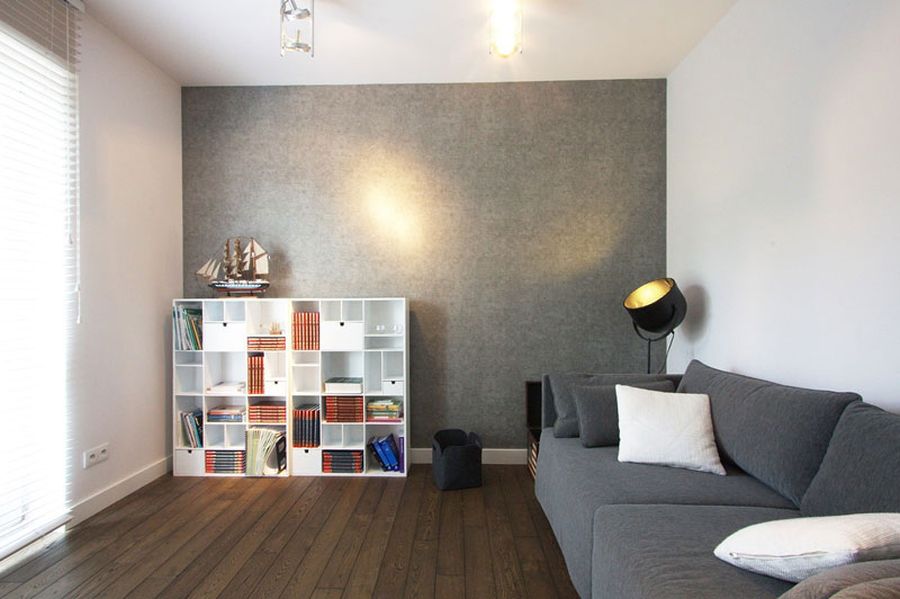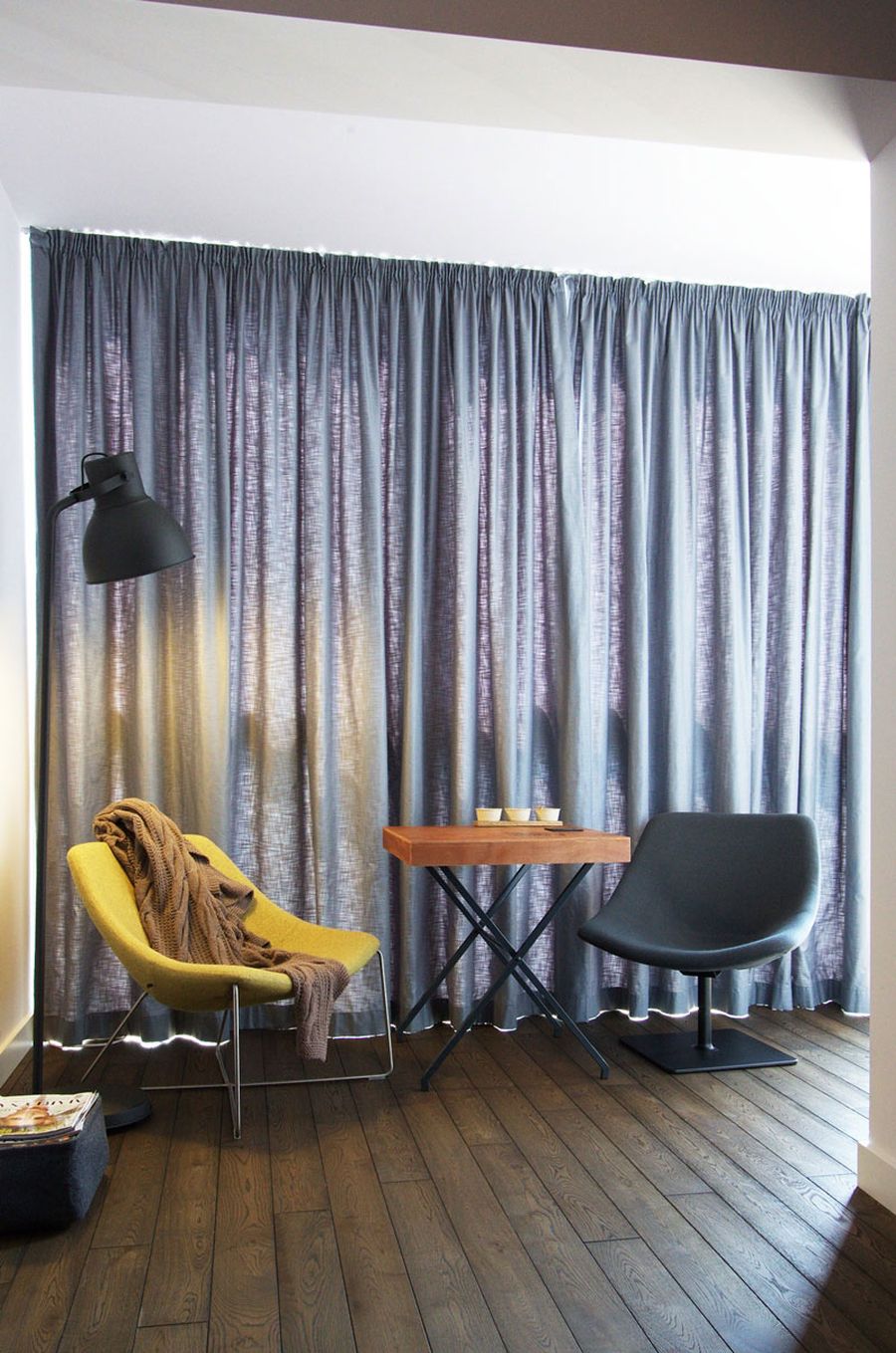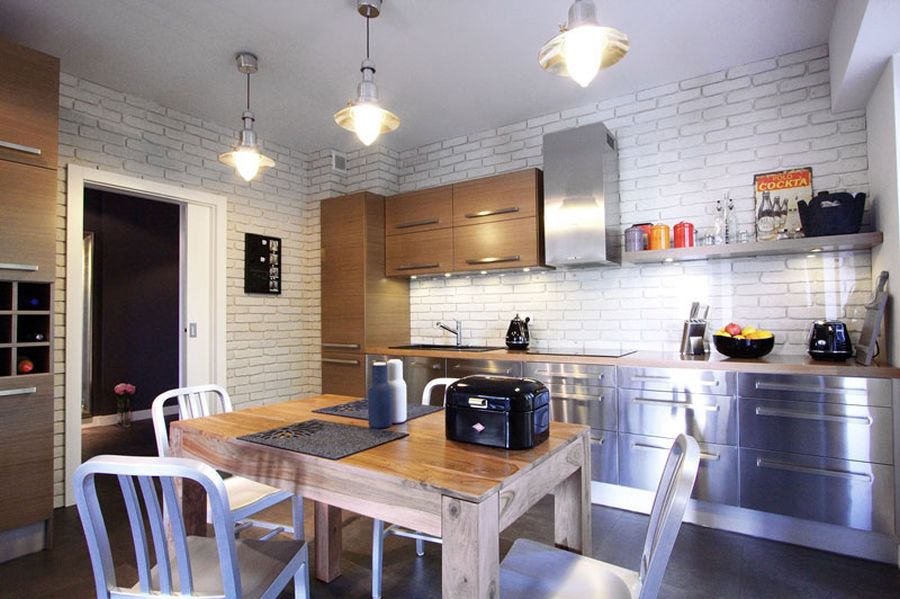 The rustic charm is kept intact by deftly utilizing rough wooden surfaces in the kitchen and the dining area. Moving away from the more conventional crisp and contemporary approach, the home is a refreshing take on combining distinctive aesthetics with flowing ergonomics.
Not sacrificing on comfort, the apartment uses décor that is only made out of natural material. The blue living room sofa and a purple bed stand out as the exclamation points in this fascinating Polish home.