Nestled in the lavish and relaxing landscape of the famous Balearic Islands in Spain, this gorgeous holiday home is all about capturing the spirit of Mediterranean design at its soothing best. Designed by ecoDESIGNfinca, the beautiful and stylish villa is the perfect getaway from which you can explore the turquoise blue waters and the immaculate white sandy beaches of the famous four in Spain. An open design coupled with extravagant use of glass windows ensures that those inside this Mallorca residence constantly stay connected with the outdoors.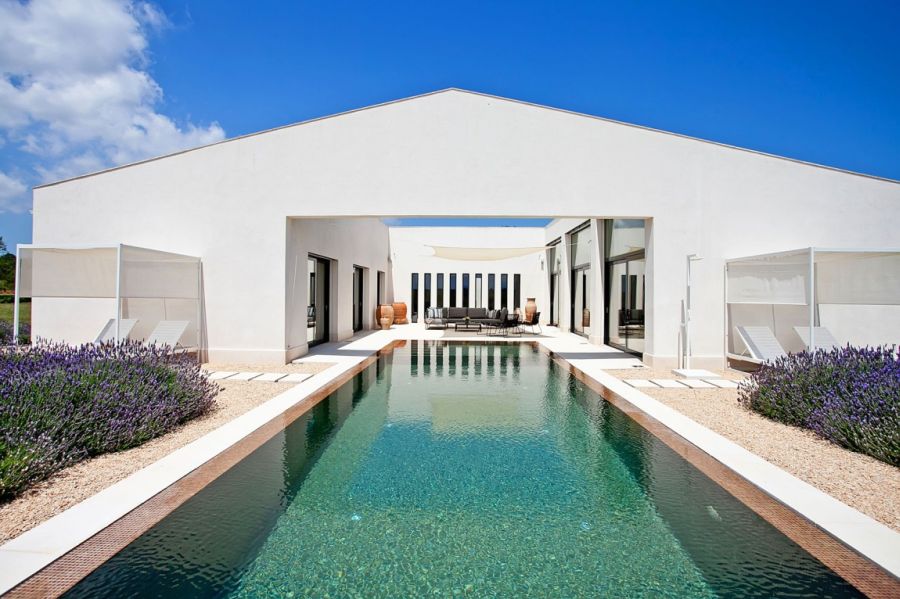 The stylish country villa was built on a 17,000 square meter plot and hence has plenty of space for not just expansive indoors, but also scenic outdoors. The breezy home sports a H-shape design and an elegant interior courtyard with a refreshing pool stand at its heart. Large picture windows not only blur the lines between indoors and the courtyard, but also bring in loads of natural light. Cool neutral colors are used throughout the home with pristine white making up the ideal backdrop.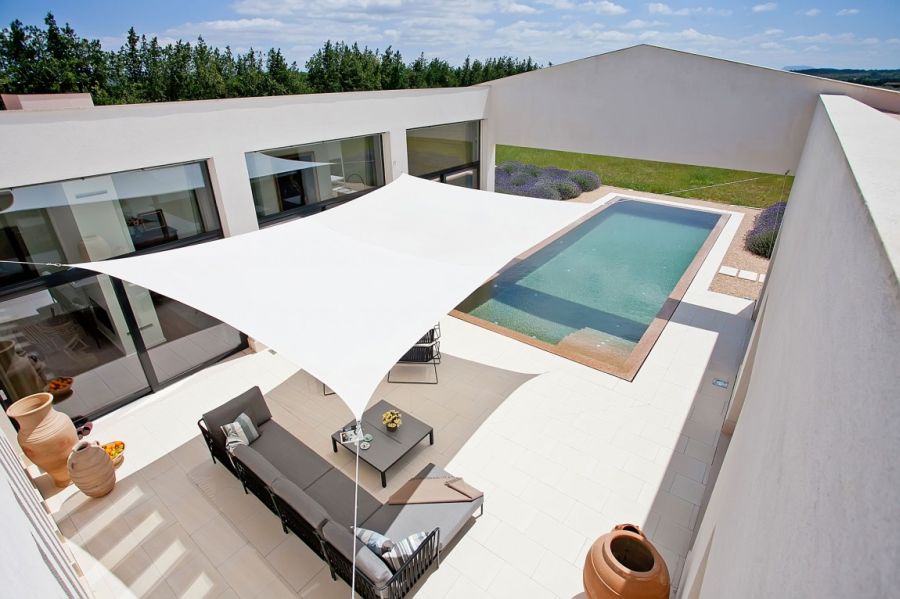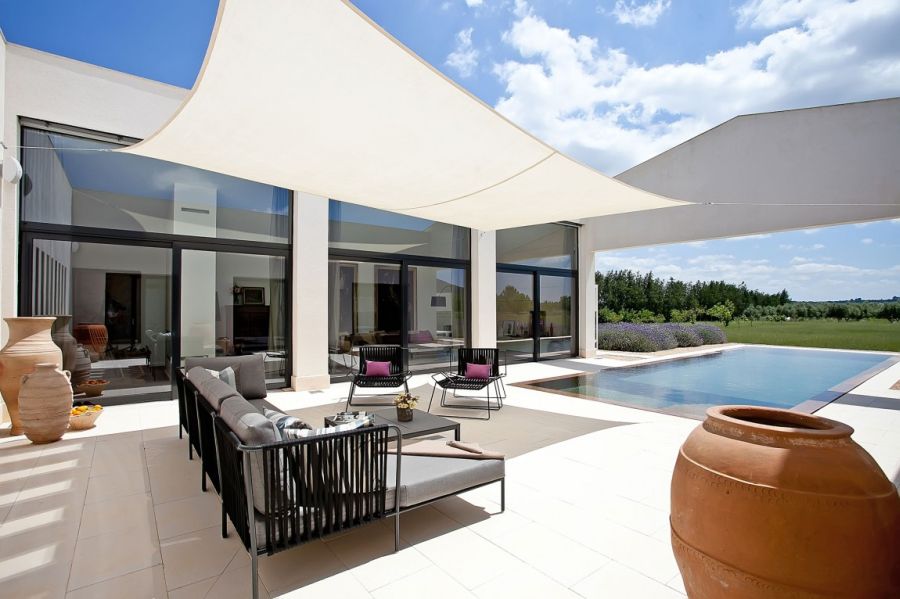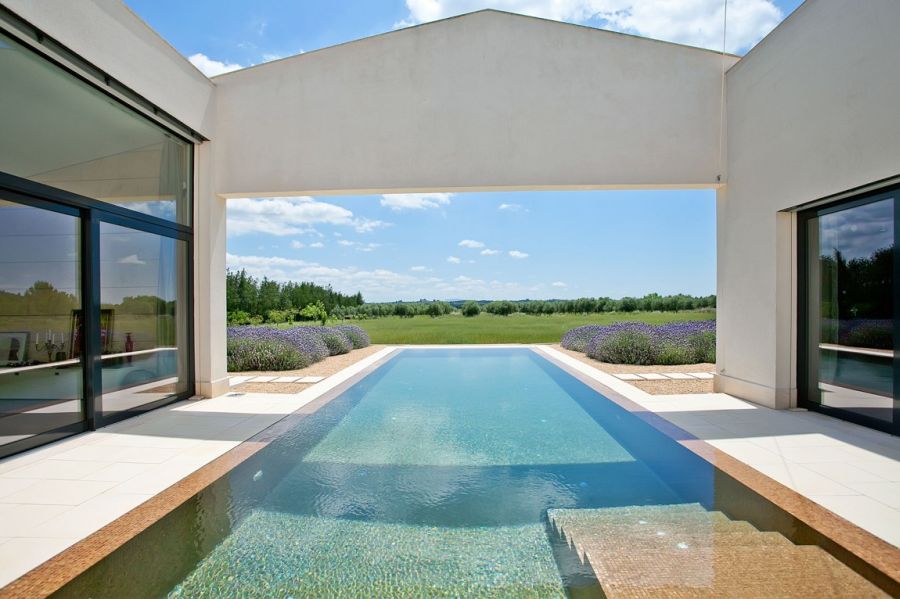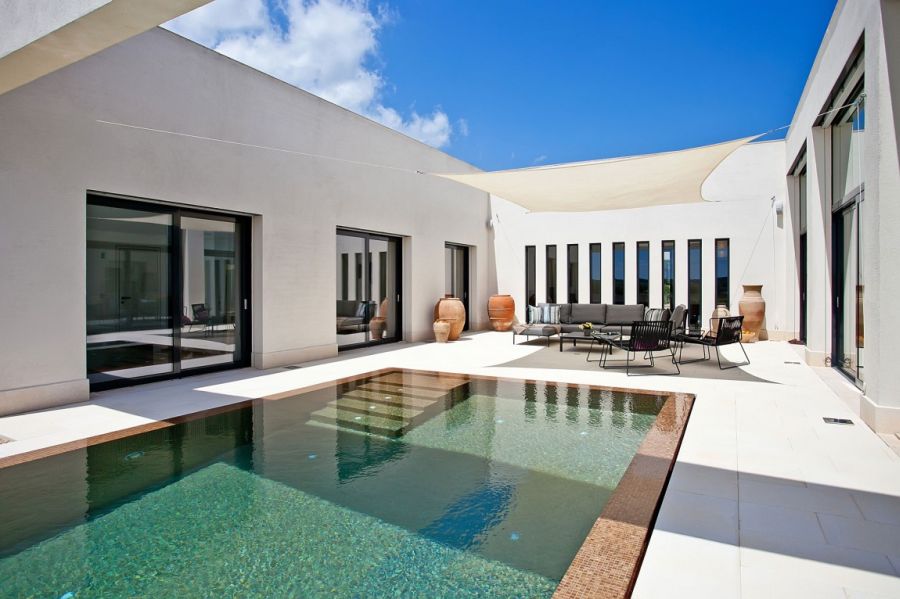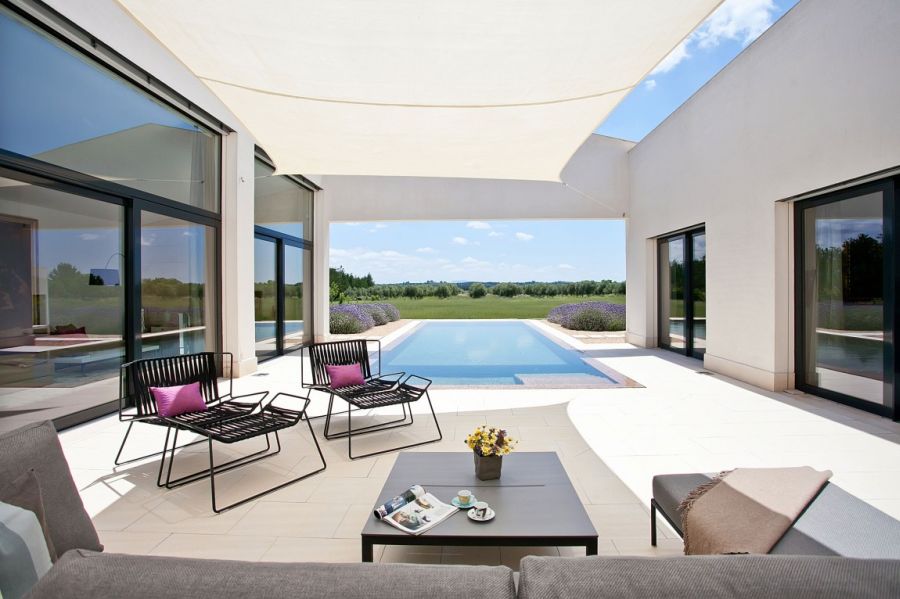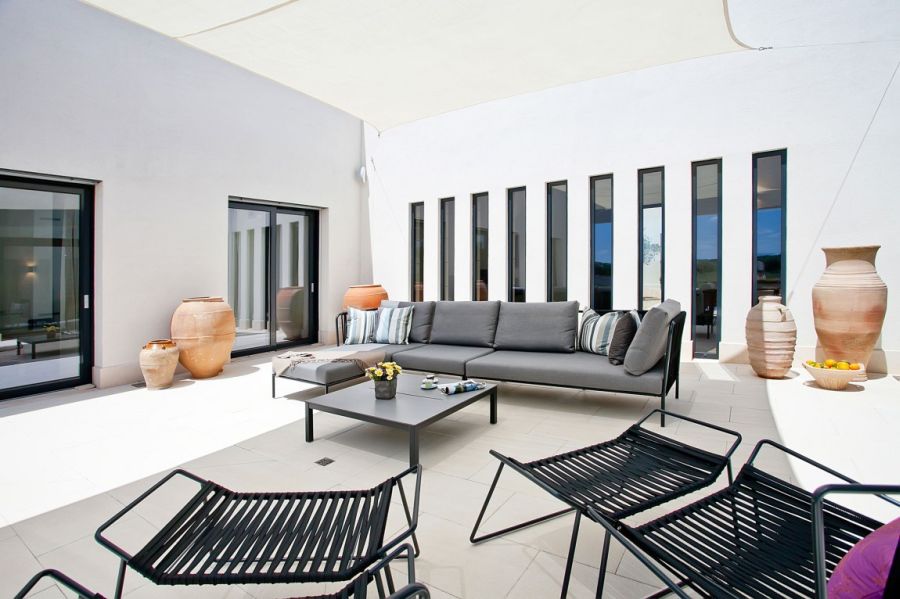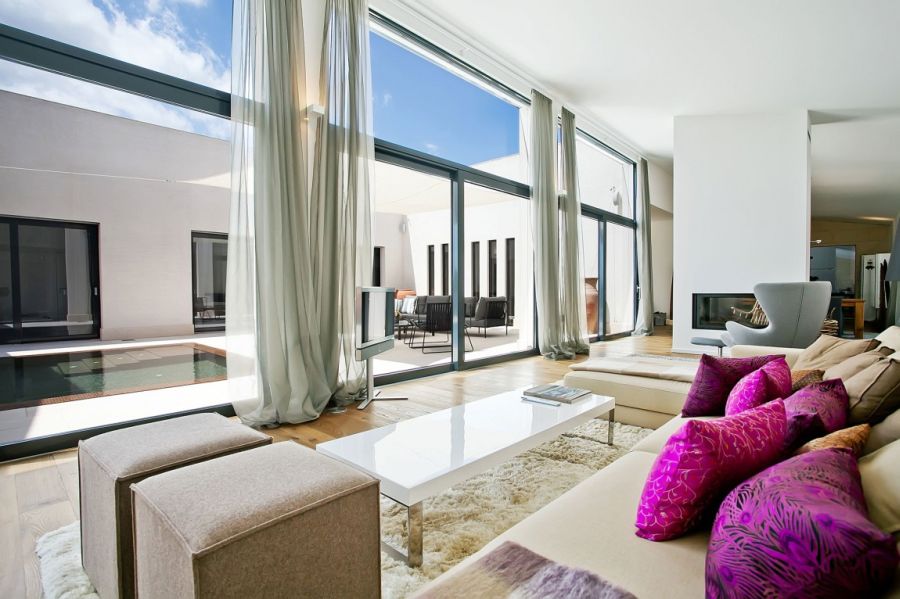 Gentle cream and light grays further bring in that inimitable Mediterranean touch to the home. Plush décor is an integral part of the design even as bright fuchsia accents bring in hints of vivacious color sporadically. Apart from the contemporary living space, the villa comes with an ergonomic modern kitchen, four luxurious bedrooms, three bathrooms, a master bedroom with dressing room and a bathroom en suite. An elaborate spa and sauna, jacuzzi along with guest quarters complete this chic residence.
Coming from the gateway to the Balearic, we expect nothing less from this marvelous holiday home. With vast undeveloped property that comes attached, the possibilities are endless here. And in case you are planning to make Mallorca your home, this seems like the perfect retreat that brings together comfort and class.