Collecting stones is something most of us have indulged in at some point or another. As kids, many of us might have spent endless hours walking along that rocky and sandy coastline trying to pick the most beautiful, colorful and smooth little rocks we can get our hands on. A camping trip in the woods or a trip to the nearby creek also involves similar memories. While some of us polished the rocks with sandpaper, others used the more fancy rock polishers. Modern designers inspired by nature and its many rocky wonders, have replicated the aura of a natural stone with various artificial materials.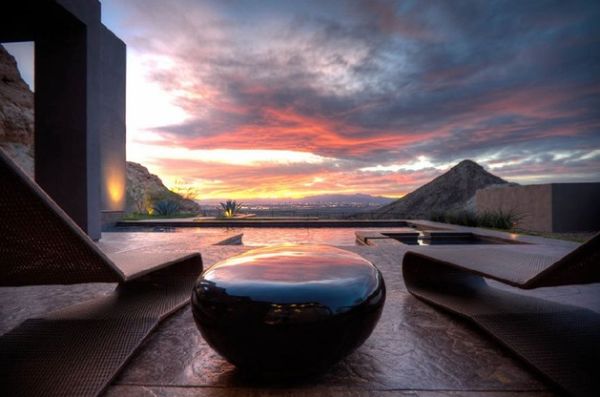 Felted wool stones, gorgeous lacquer coffee tables and rugged beautiful rugs make up this fabulous collection. Visually bold, they often become instant focal points in any room. Contemporary, stylish and sophisticated, here are a few is a look at these stony inspirations.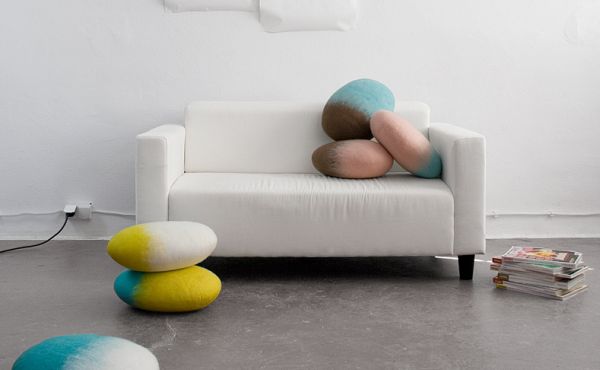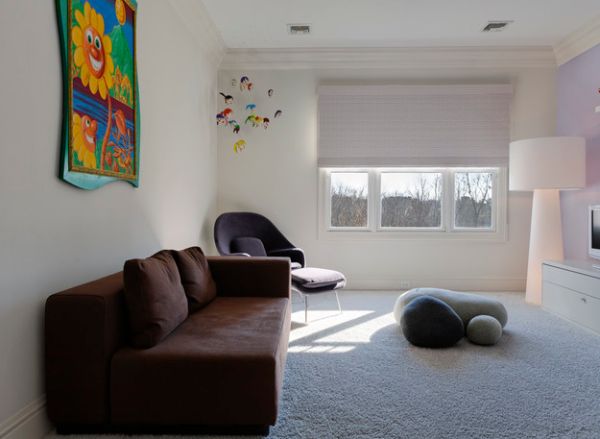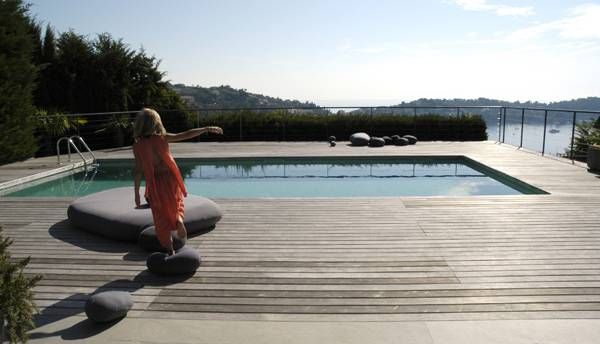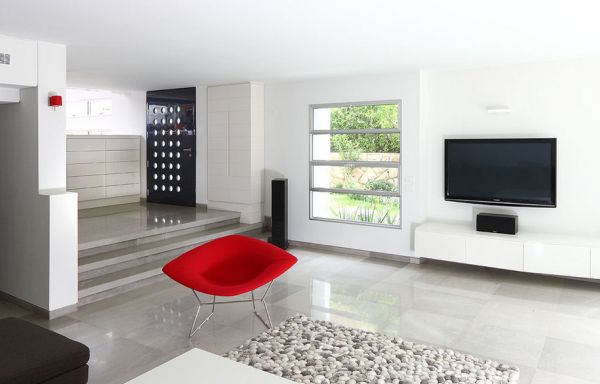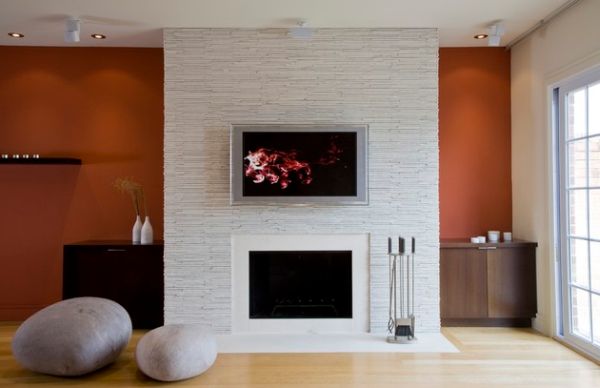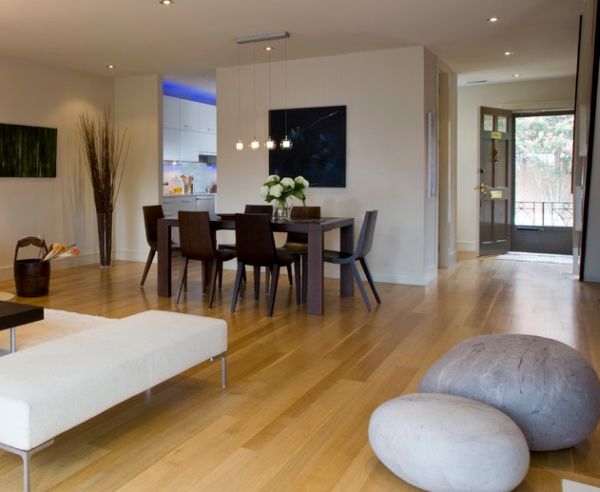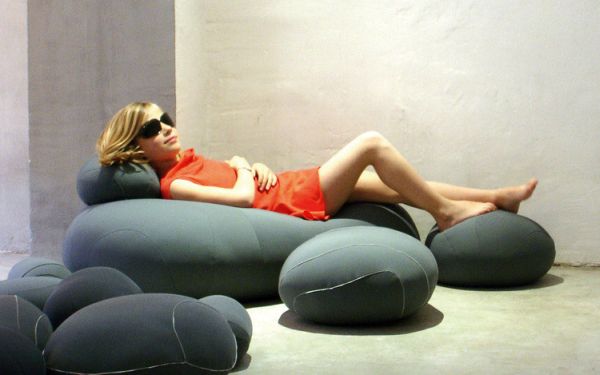 Fluffy Felted Wool Stones
Stones weathered, shaped and smoothened out by the elements have a magnetic charm of their own. Much like an old and battle-hardened veteran, they tell a great story! The collection of felted wool stones, pillows and seating solutions bring along with them a similar vibe. While we might not always be able to roll in those big beautiful boulders, the light weight felted wool alternatives are the perfect substitutes. They often can fool people into believing that they are the real deal. Ergonomic and stylish, they act as perfect sculptural additions even while bringing a fun and playful atmosphere.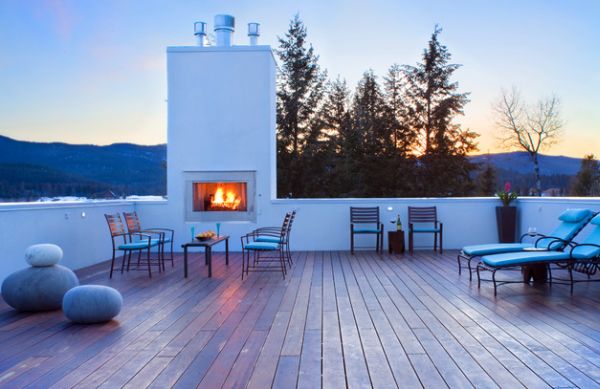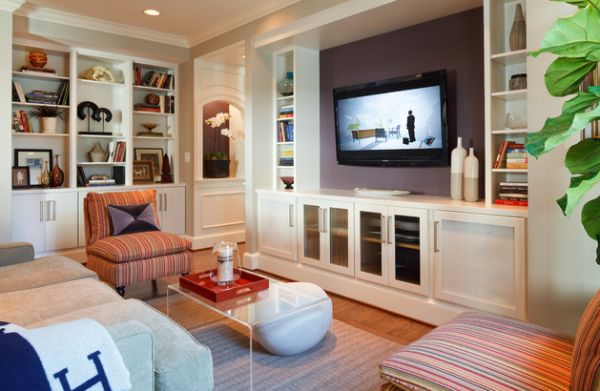 Some of the popular makers of the felted wool stones you see here include textile designer Ronel Jordaan and a French design company called Smarin that offers a wide range of pillows and seating options under the Livingstones Collection. The colorful and snazzy versions of the cuddly stones are crafted by a design and architecture firm in Poland by the name of Fivetimesone.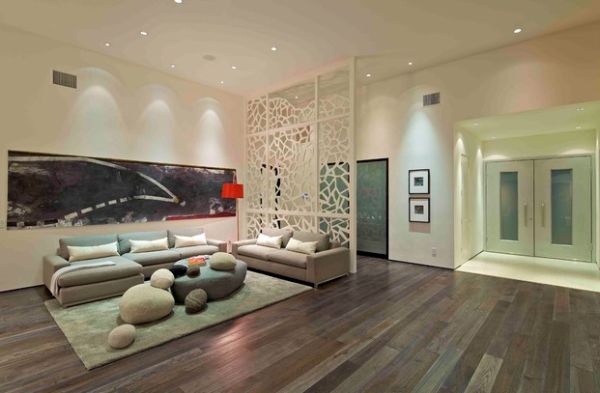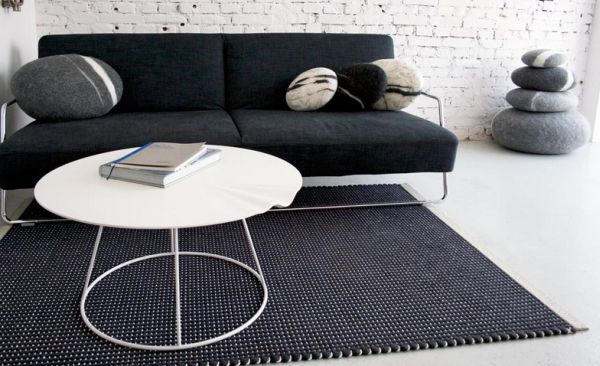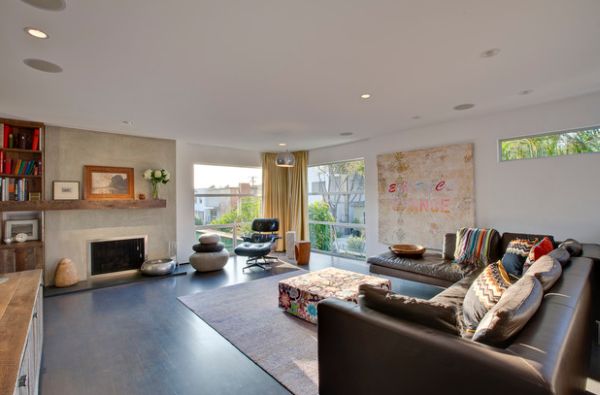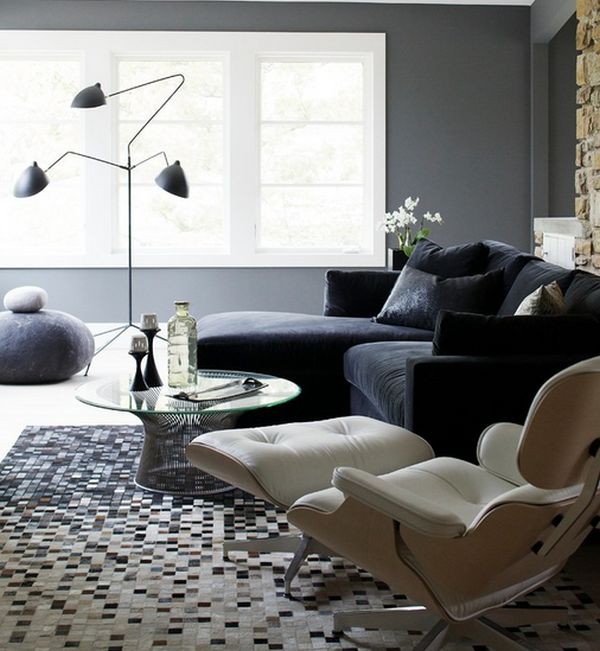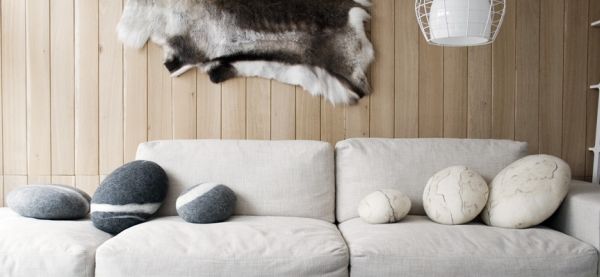 Dreamy River Stone Table!
This is one of our personal favorites when it comes to beautiful and minimalist modern coffee tables. The River Stone Table designed by Jason Phillips, is indeed one of those deceptively simple, yet stunning décor additions that oozes with panache and sophistication. The lacquered resin table is perfect for both indoors and outdoors and is also available as a cocktail table. Coming in several different finishes, it is the glossy black that seems to pack quite a punch aesthetically!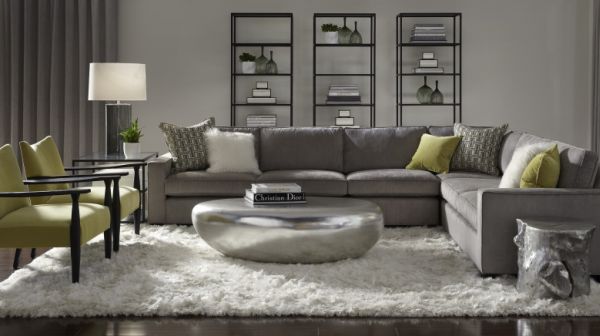 The curvy design of the table inspired by the weathered river stone is a wonderful example of designers translating a simple and efficient natural design into a lovely product. Adding geometric contrast to contemporary spaces clad in clean straight lines, the Rive Stone Table is both dramatic and trendy.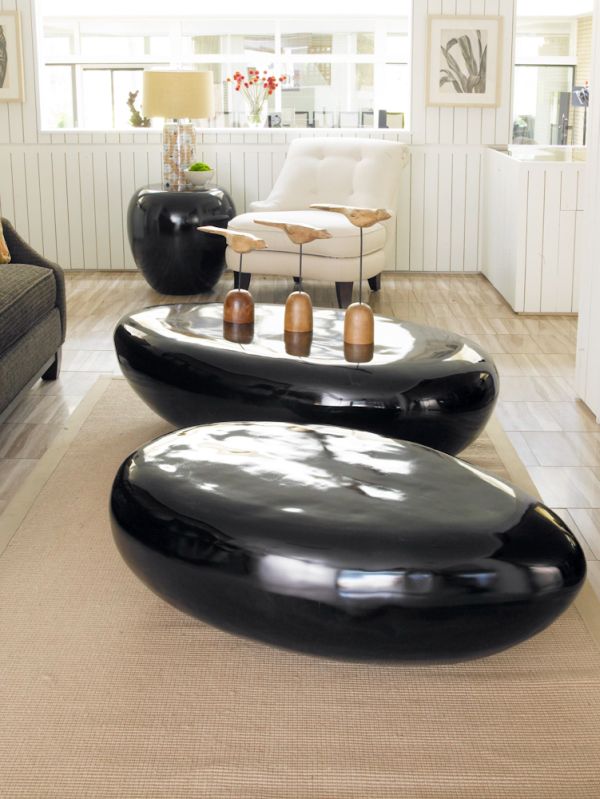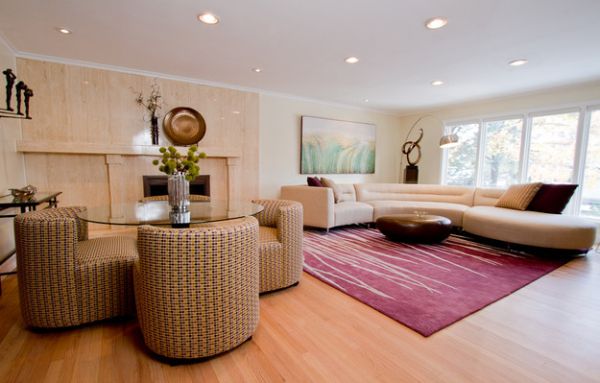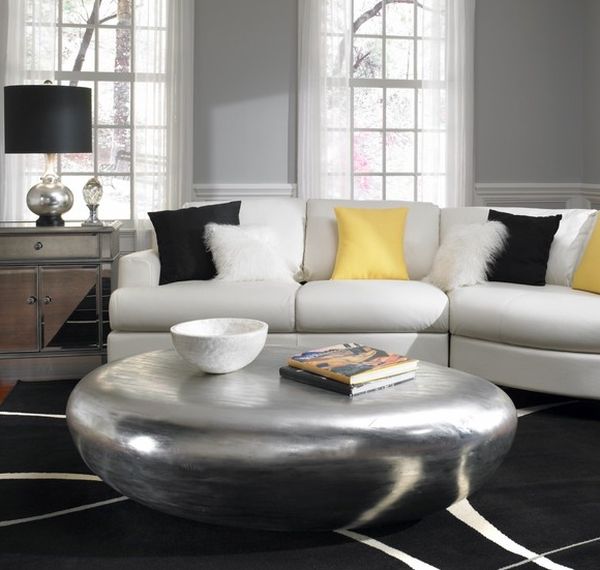 Soft Stone Ottomans and Ravishing Rugs
If the large felted wool stones and the striking River Stone Table are not what your traditional interior needs, then the Soft Stone Ottoman is next best option. Bringing in the stone look in a more classic design, the Soft Stone Poufs from VivaTerra, also provide an additional option. Just live every other stone-inspired décor item, they almost instantly add and earthen quality to the interior. Hand-woven felted wool rugs also work like an absolute charm. Just place the rug on a contrasting surface (preferably a warm wooden floor) and watch the magic unfold!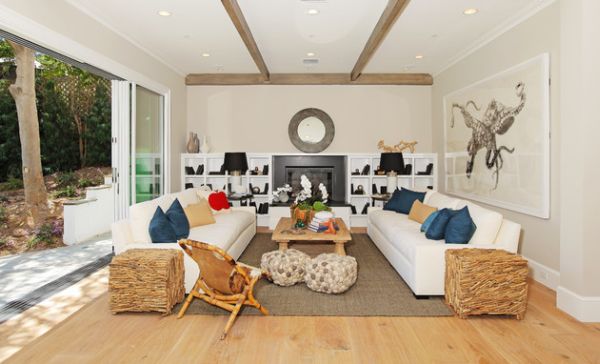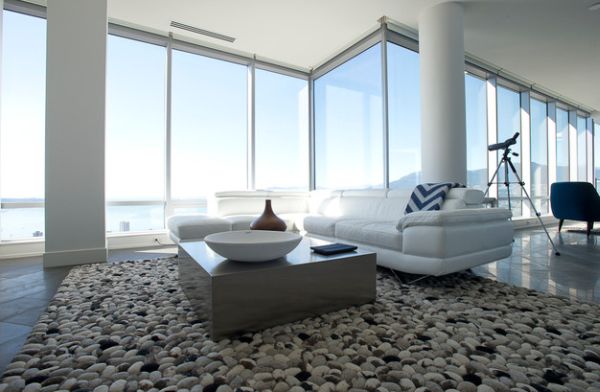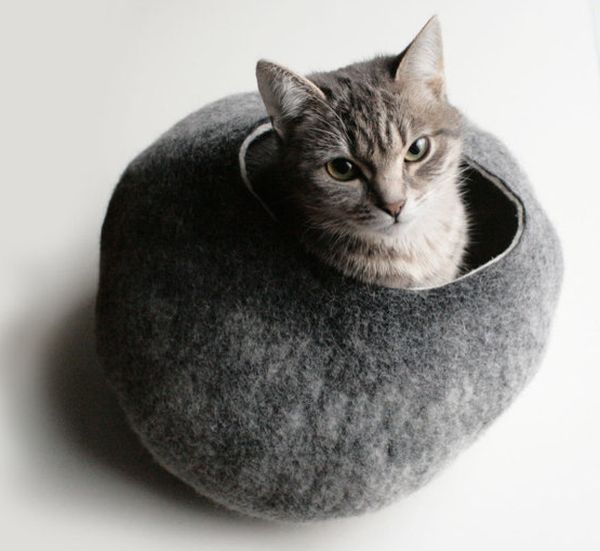 There is absolutely no reason why your little companion should not embrace the warmth of the stone-shaped felted wool wonders. Hence, the Gray Stone Hand Felted Wool Cat Bed, that simply looks ultra cute. Beware; those eyes are so hypnotic that you might buy one of these even if you do not have a pet cat!