Taking the idea of an open living plan to a whole new level, the stylish design of the Glass Box Home impresses us with its fluidity and creativity. Conceptualized by Evermotion member Woongja12, the house presents an idea of combining a cantilevered cubic structure with an outdoor living and dining area. While most cantilevered structures use the room underneath a sparking or storage space, the Glass Box house uses it to create an outdoor livings pace, modern kitchen and dining area.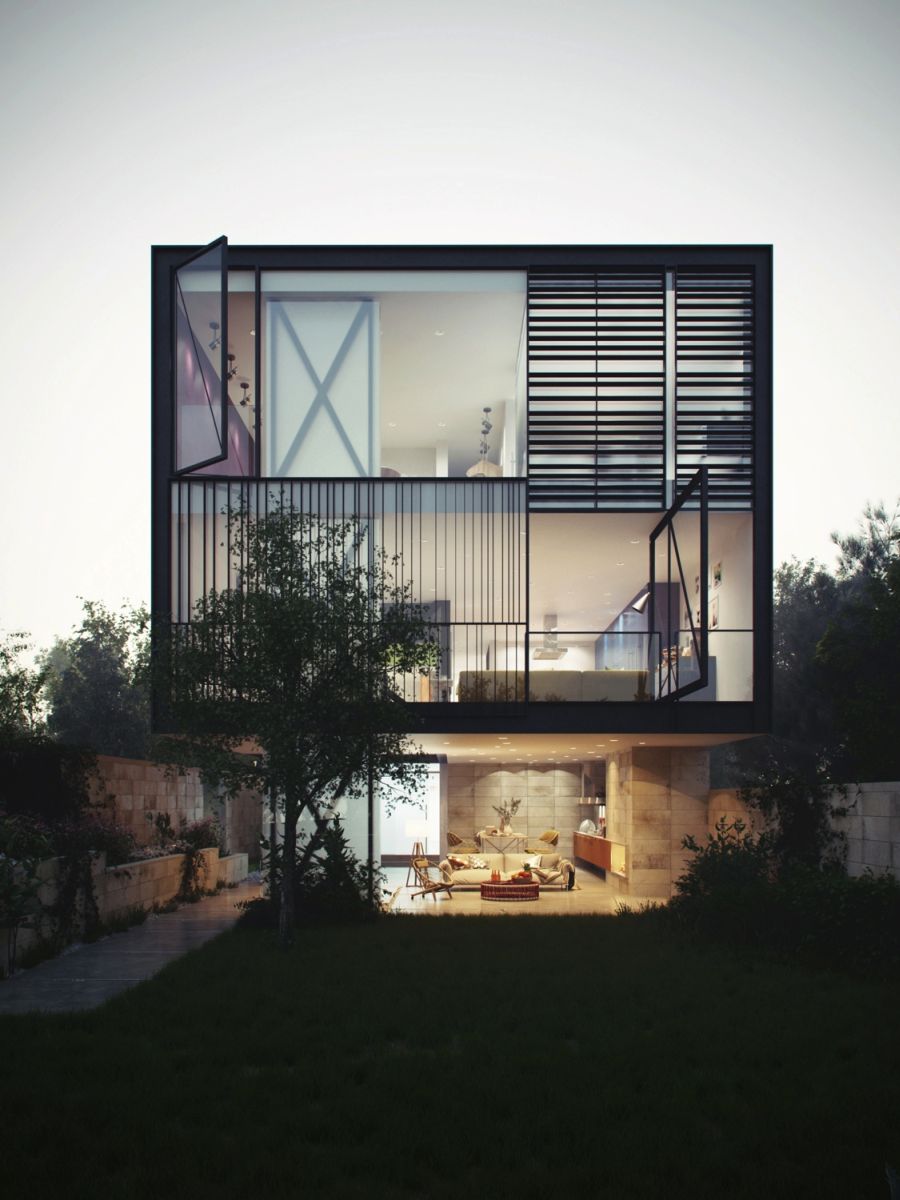 Making use of all the space on offer, the rendition presents a home that combines great visual elements and contrasting textures with ease. A hollowed chamber in the center of the cantilevered cube sports the large metallic staircase that leads to the top levels. Glass is used extensively in the design while strategically placed blinds should bring in privacy when needed. The use of horizontal and vertical slits along with large X-shaped frames in the design give the façade a real distinctive and dramatic appeal.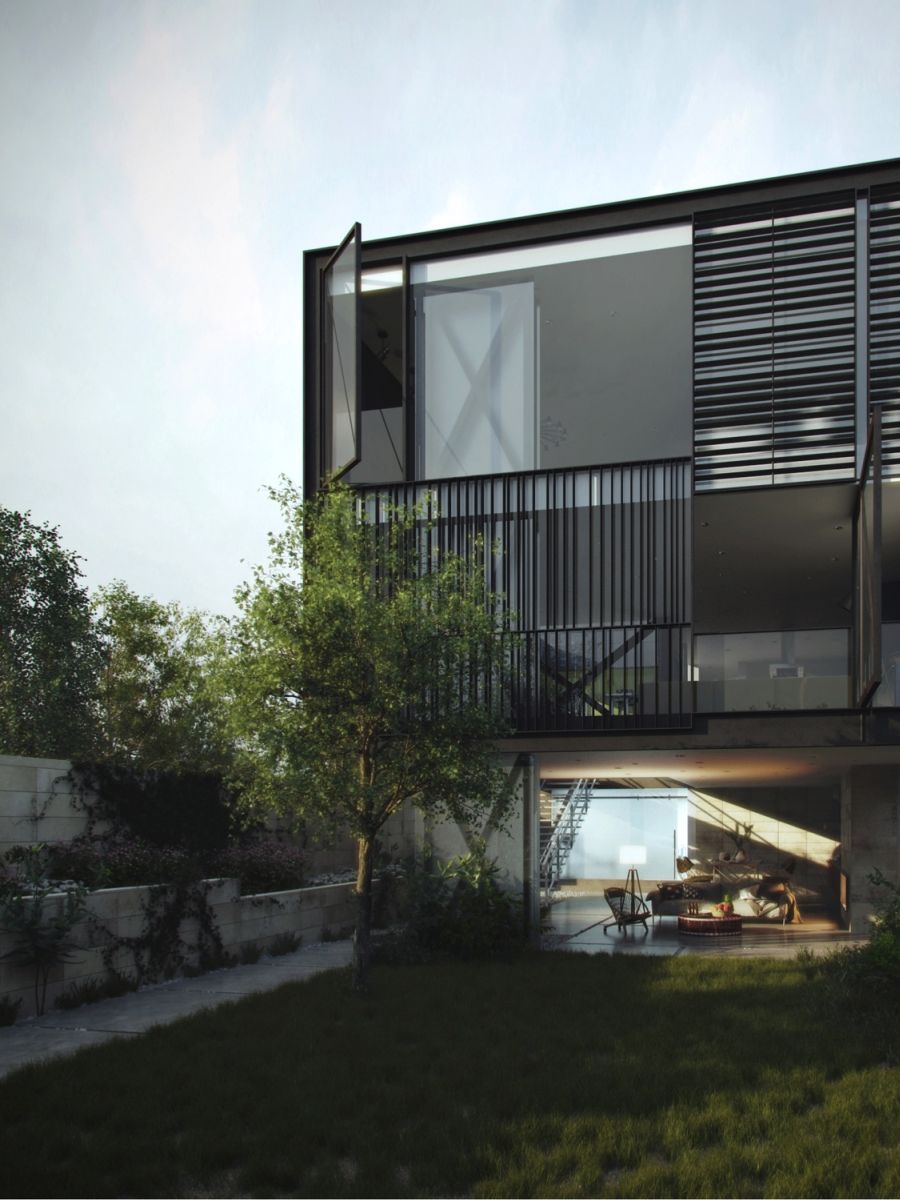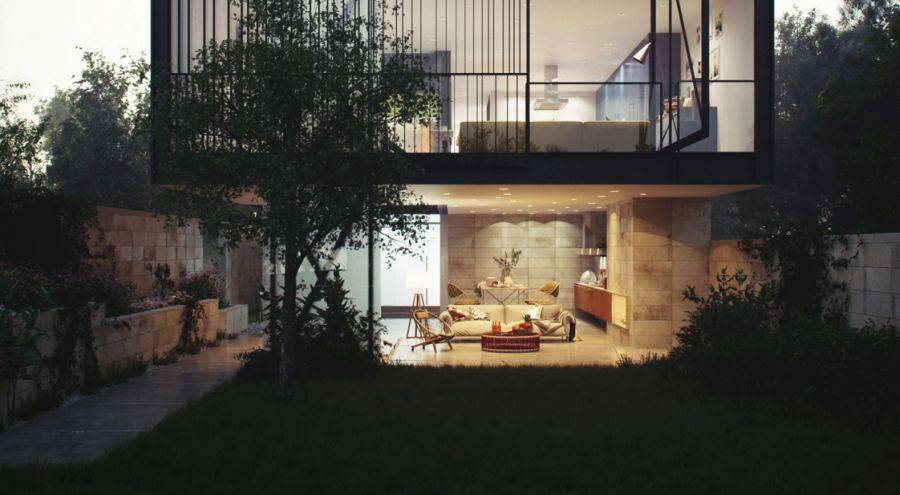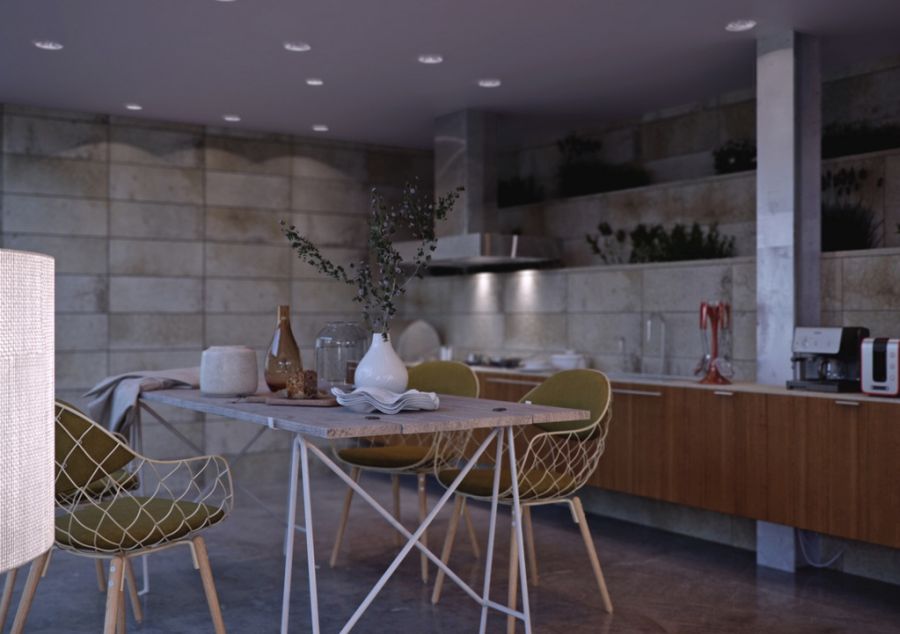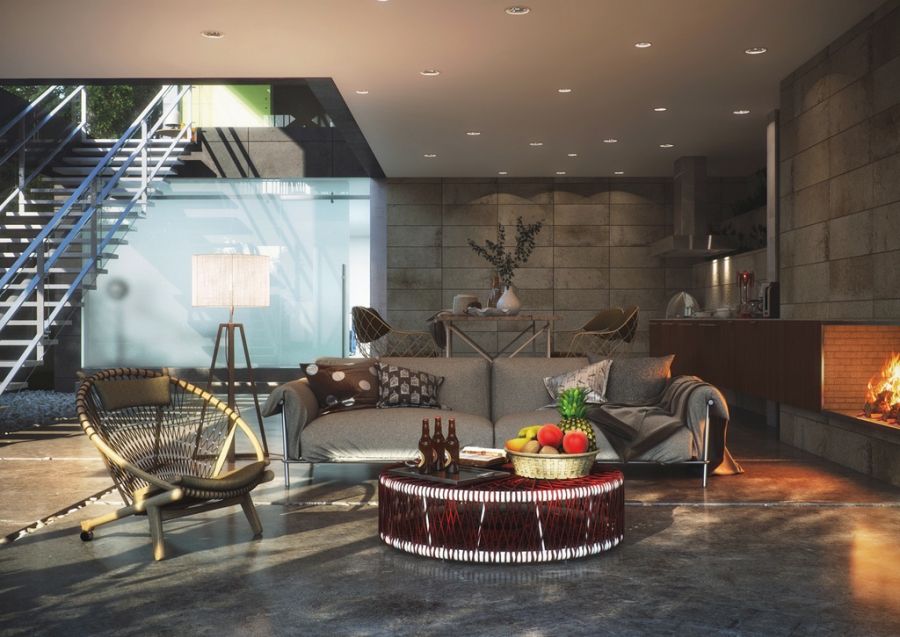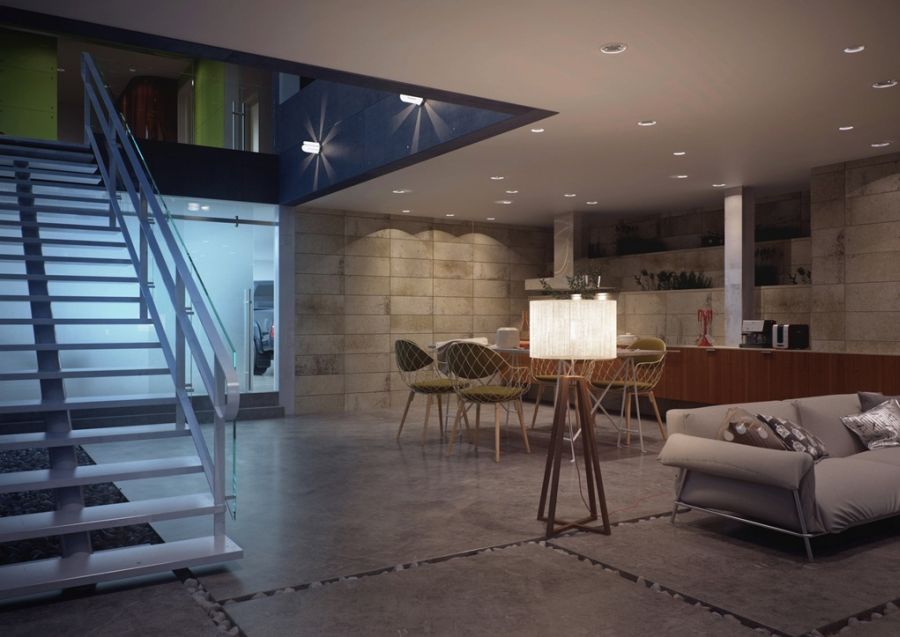 The interpretation incorporates plenty of color as the blue kitchen cabinets, orange and green seating steal the show in the first level of the cubic structure. The top floors ports the private quarter that include comfortable bedrooms and modern bathrooms. Wood and stone combine eloquently with glass to paint a lovely picture.
And while we love the concept creation, an actual home designed on similar lines would surely offer a more detailed look at this bold concept. Till then, this wonderful little preview will have to do!