Italian design is renowned world over for its sleek lines and a sense of refinement. Located in the heart of Turin, Doria is a contemporary residence that seems to accentuate this Italian artistry with a touch of modern minimalism. At first look, you would be tempted to believe that this stylish apartment is nestled in a neighborhood like SoHo in New York. Designed with flair and unmistakable panache by Fabio Fantolino, it captures the urban trend of clean and well defined lines coupled with a gorgeous neutral backdrop.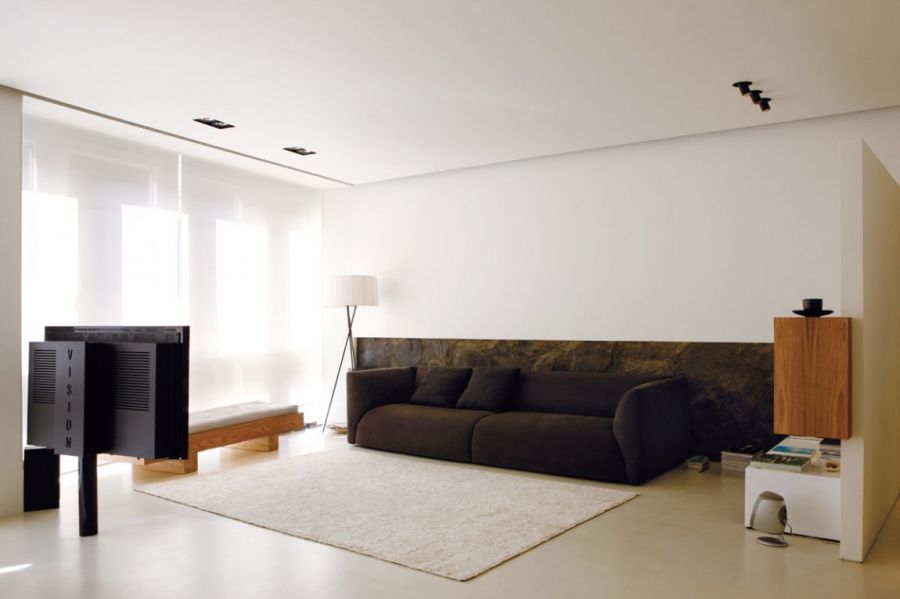 One stumbles upon rich elegance at every turn in this beautiful home. The all-white walls and the white resin floor make a beautiful canvas that portrays plush and graceful décor. Dark chocolate browns and warm wooden tones have been added to the home to drive away any sense of blandness. Yet, semi-minimalism seems to be the theme of Doria as ergonomic shelves and varying textures are incorporated with effortless ease.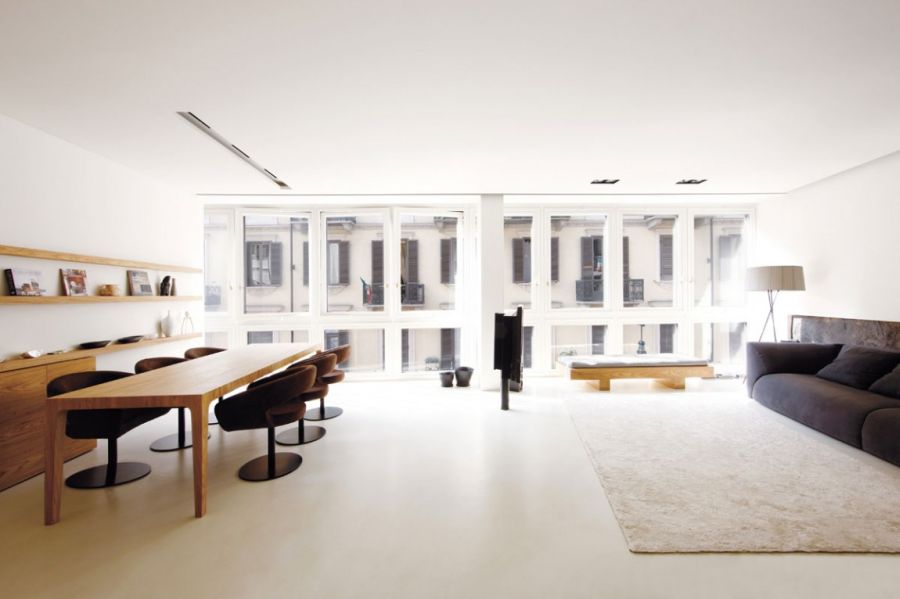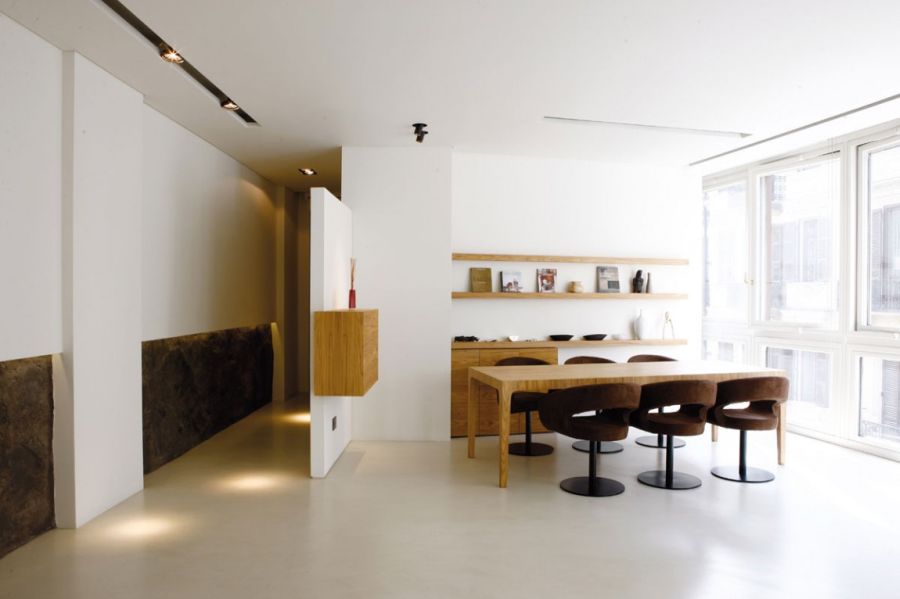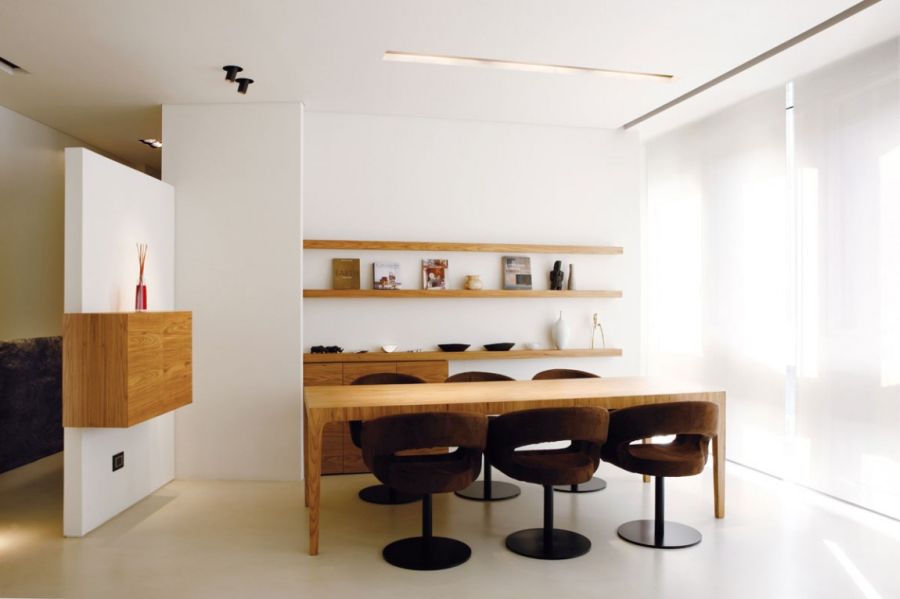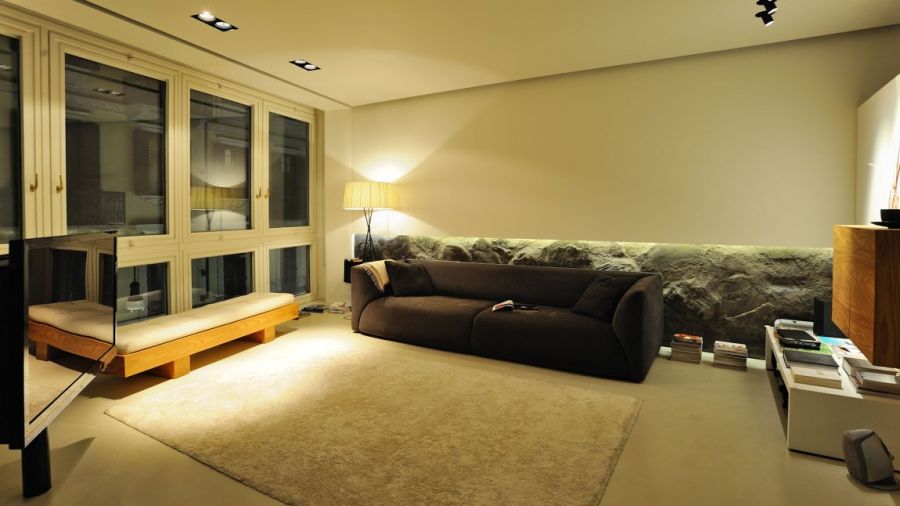 While the living room, dining area and the contemporary kitchen stick to the theme, an exposed brick wall adds element of surprise in the bedroom. A spacious walk-in closet and modern bathroom complete this $1.1 million home. While lovely natural lighting works during day, warm recessed lights take over at night to turn this residence into an inviting hub. Accessories and furnishings are kept to a minimum even as a classy urbane look is maintained throughout.
Exquisite, affluent and chic it depicts Fabio Fantolino's philosophy that, balance between trends, personal taste and architectural requirements are the best way to design a perfect modern home. A design ideology that seems to work like a charm with the Doria!