If there is one inherent quality that all modern spaces and homes need to imbibe in their design, then it is the virtue of space-consciousness. The popularity of simple and elegant décor that is also multi-functional showcases the fact that people love furnishings that are smart and savvy.
Another such beautiful design is the walk-in closet conceptualized and brought to life by Hosun Ching. For most of us 'out of sight is out of mind' and that philosophy extends to most aspects of our life including out clothing and wardrobe. With the design of the walk-in closet, its creator wishes to alter that perception.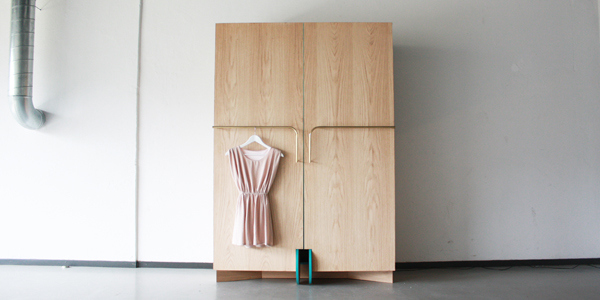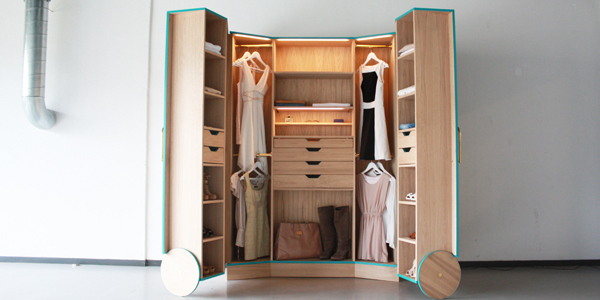 The ergonomic form of the walk-in closet allows it to simply open up into an entire mini fitting room enabled with mirrors and shelves. This design not only serves up a dual function, but the closet itself is highly organized, well defined with each specific compartment or shoes, clothing, accessories and a whole lot more and most essential, none of this pushed to the back and away from your view.
This way, you are bound to have a lovely display of your entire collection as the wheels underneath the closet doors roll out to open up a fascinating new dimension. Perfect for every home, the walk-in closet is obviously a welcome boon to those who try to make the most out of their limited interior space. Two full length mirrors, an array of wardrobes, streamlined organization and lovely wooden demeanor with bubbly turquoise lining make it an automatic fit in for any contemporary home.