Working with homes and apartments that are short on space presents an exceptional challenge to designers. While modern cities like London and New York dazzle with their amazing lofts and chic studio apartments, incorporating space saving solutions helps save up on precious square footage. Located in the neighborhood of Camden Borough, London, this fabulous apartment uses every inch on offer to create an ergonomic home that sports exclusive and exciting interiors. Making use of the vertical space to the hilt, the chic home is a perfect example of bold design that combines aesthetics with unconventional design.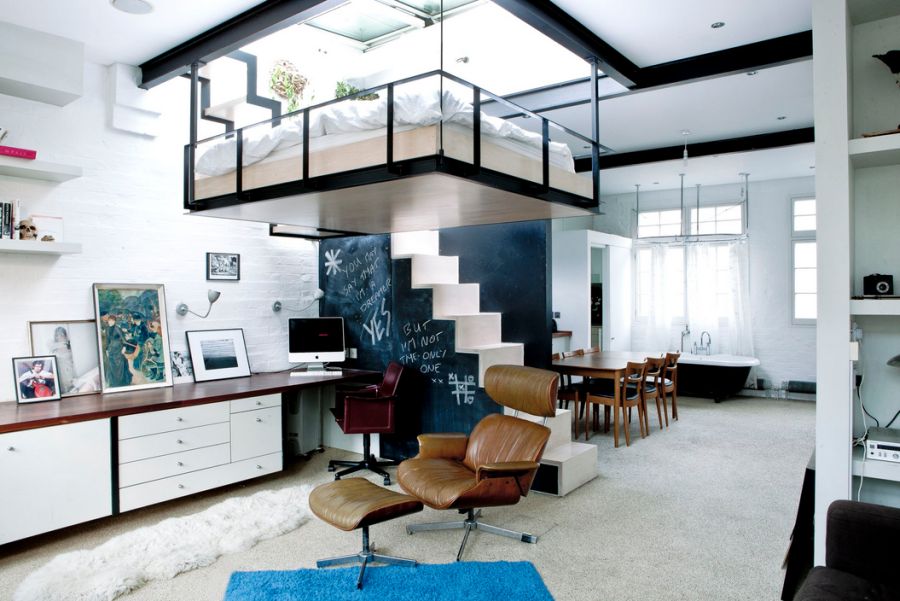 The most noticeable feature of the apartment is the suspended bedroom above the living space. Adding a full scale bedroom to this small apartment would have been next to impossible. By using a narrow staircase that leads to the hanging bed, the designers of the apartment saved up on loads of leg room. The glass panels above the bed make up a retractable roof that leads to the terrace. This makes the idea of suspended sleeping quarters all the more appealing!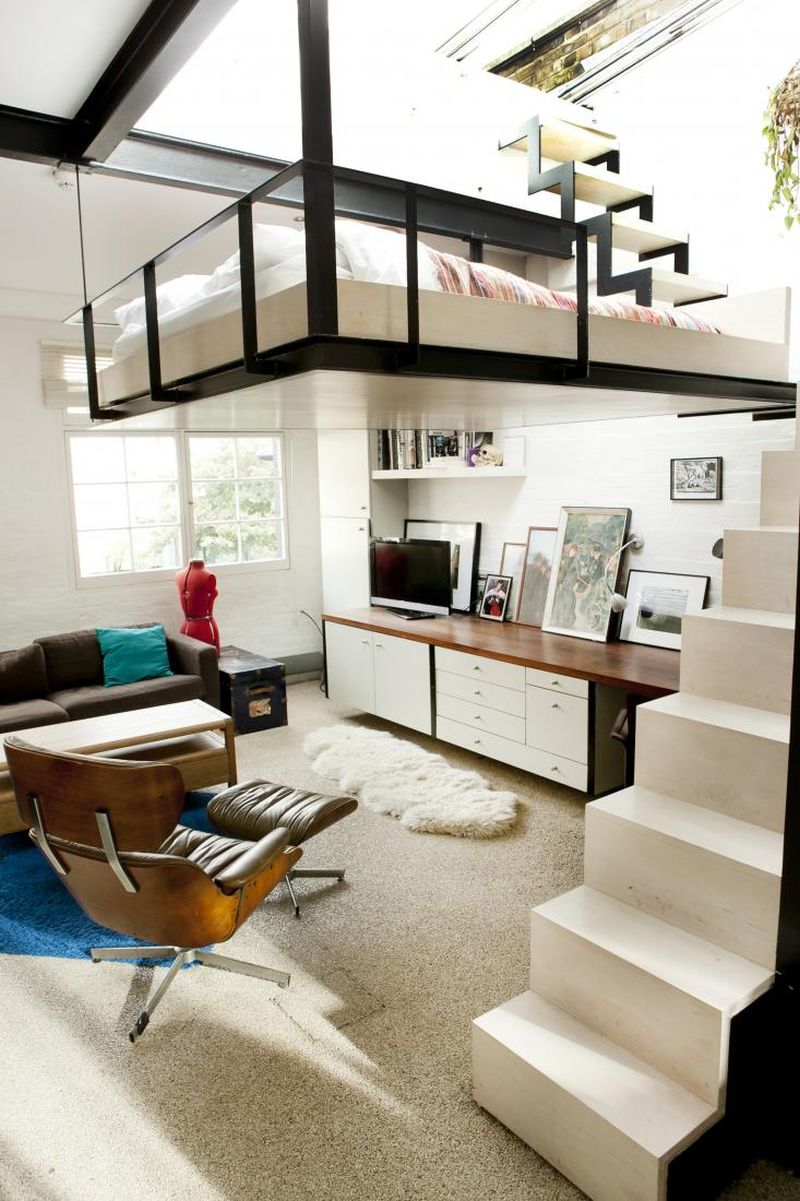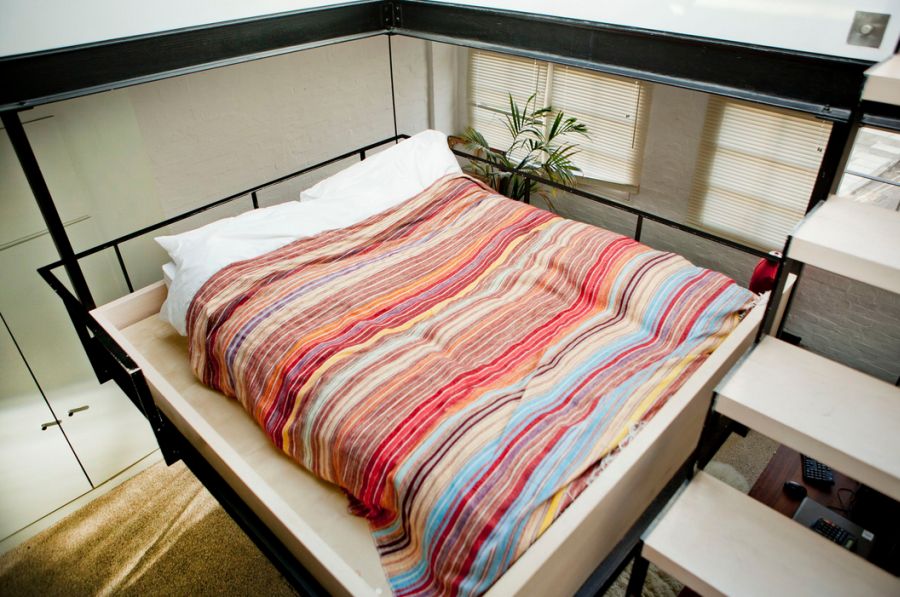 The living area consists of a simple couch on one side and a home work station on the opposite. A comfortable Eames Lounger sits royally at the heart of it all. Look inside and the combination of dining space and kitchen throws up the next set of surprises. Apart from the beautifully crafted shelves and cubicles that hide any possible mess, a shoe rack draws your attention instantly. Look further though and the real surprise comes in the form of a compact bathroom and shower connected to the dining area!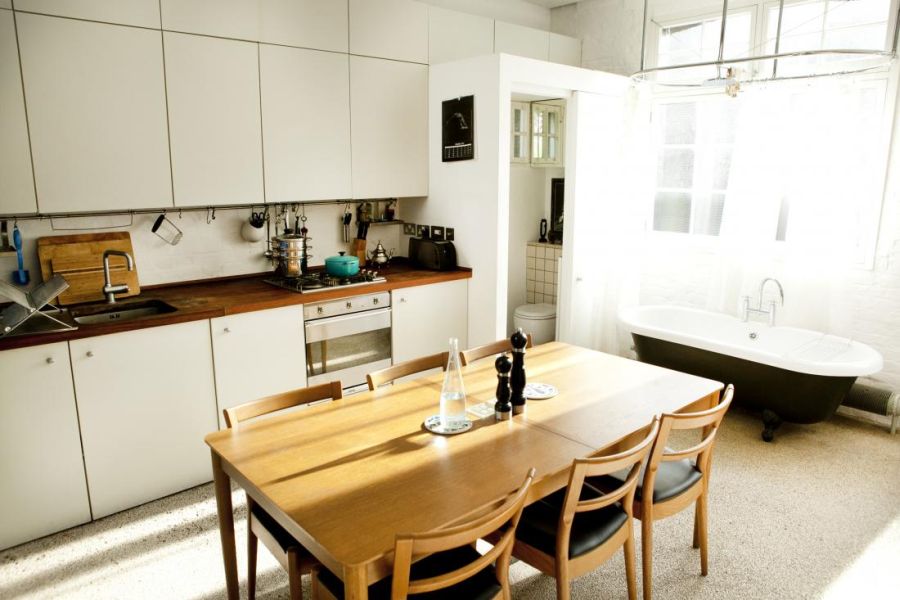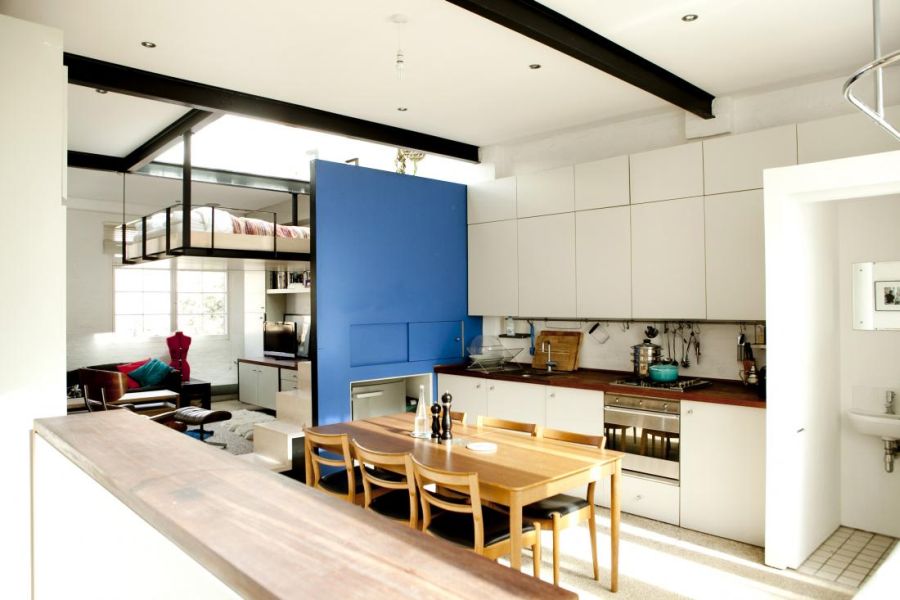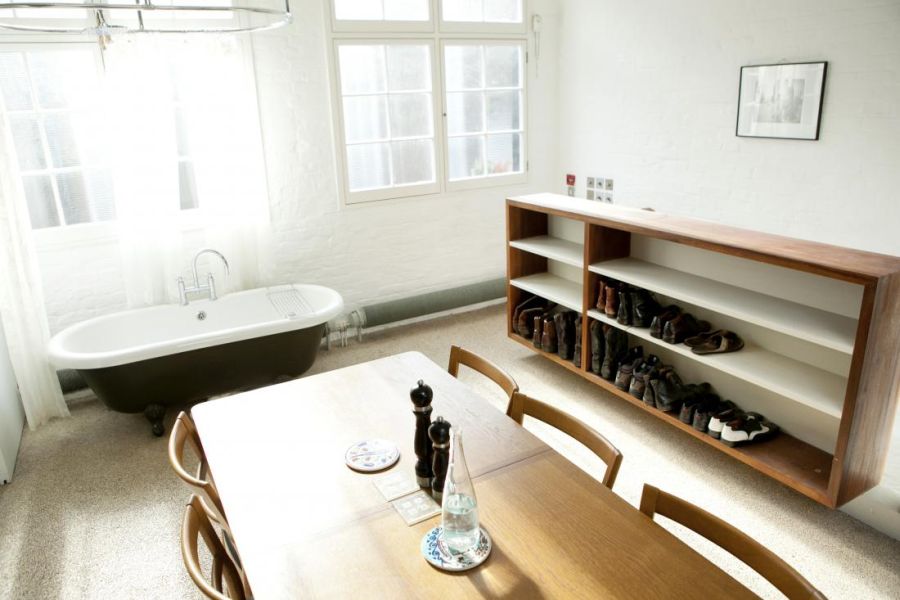 Adding a bathtub with shower curtains, to the dining and kitchen area is definitely unusual and eccentric. Yet, the understated addition barely draws away from the appeal of the dining area. A small enclosure next to it completes the bathroom. Ample storage shelves and cubicles integrated into the walls complete this modern and savvy home. Imaginative, ingenious and distinct, this London apartment provides ample inspiration for space conscious designs.