Considered an extension of the rider's freedom, motorcycles are such a dynamic symbol of adrenaline that their mere presence can change the way we perceive a space. Imagine walking into someone's home, carefully stepping over the threshold only to look up to this amazing piece of machinery on two wheels… In the living room, by the window.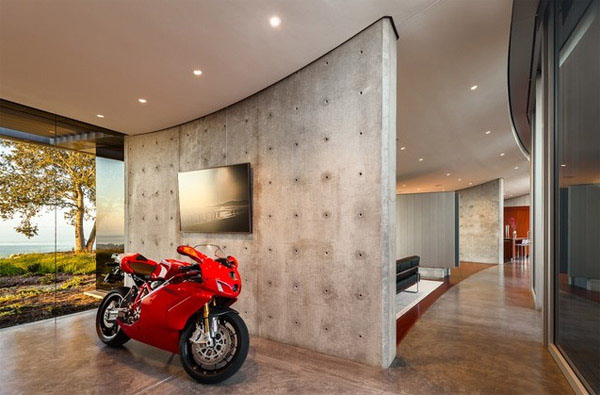 Custom space for custom happiness
Imagine a custom motorcycle garage for your hot ride. What would it look like? What colors and textures would define the space? How much storage space do you need for all your motorcycle gear and tools?
There are numerous ways to exhibit your love for danger and adrenaline, as well as showcase the respect you have for the motorcycle's design and power. If you like working on your bike, then customized storage and working space will save you room and health. A motorcycle lift next to a bank of tool storage creates the perfect balance between focus and comfort. Find space in your garage to store or display your motorcycle jacket, helmet and rest of the gear.
This will make you acknowledge the importance of safety while keeping your garage organized.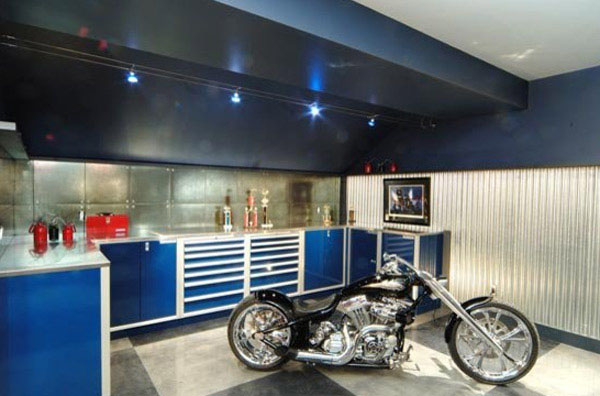 Since riding a motorcycle gives you access to speed, sound and power you could never feel or hear from within a car, anyone who ever had a motorcycle's curvaceous body between the legs knows that danger and happiness are two faces of the same coin while riding a purring engine.
Kept indoors between rides
There is a great way to awaken your instinct for self expression: by customizing your garage or living space to suit your needs and wishes. This combines passion for motorcycles with passion for design, creating an ultimate man cave garage or an inviting space in your home where the two-wheeled beast will get all the attention it deserves.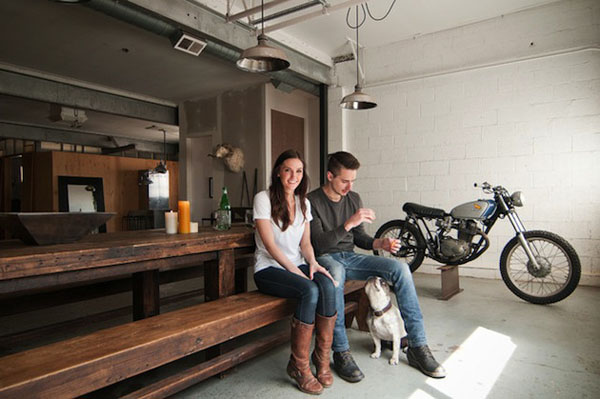 Respect the bike by setting up the garage or love it by bringing it inside the living room. If your social spaces are located on the ground floor, bringing your motorcycle inside can turn into an honest way of displaying your passion in your home. Guests will know what you ride if it's right there, beside them and the conversation will flow freely. Choosing the perfect spot to display your fabulous ride can be tricky.
The photo above depicts a couple's love for an intimate space they can share. The motorcycle in the dining room conveys a sense of freedom caught in this space that used to be a garage. Now the slide-up doors open to a patio while the interiors combine an industrial background with repurposed items to shape a decor perfect for displaying the motorcycle next to the dining table.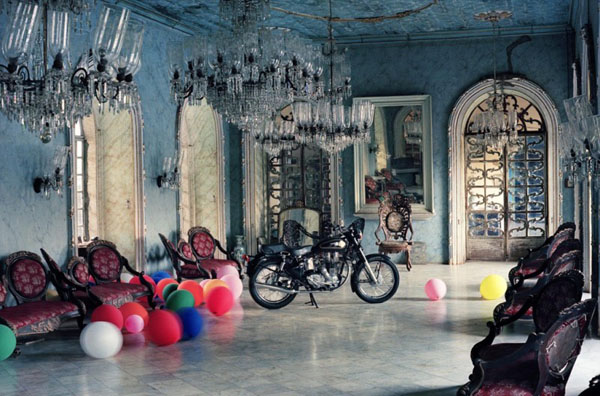 Your bike likes rain as much as you do when riding it. So indoor storage is always the best solution. Caring for your motorcycle includes the necessity of storing it indoors, but also the challenge to fit it's imposing shape into the existing design. Decorating your motorcycle garage is entirely up to your taste. You could use signs, posters and motorcycle memorabilia for a retro look or have your motorcycle garage look like a futuristic scene focusing on the beast's design, and anything in between.
Motorcycle manufacturers worry about your comfort, how about you worry about the bike's comfort?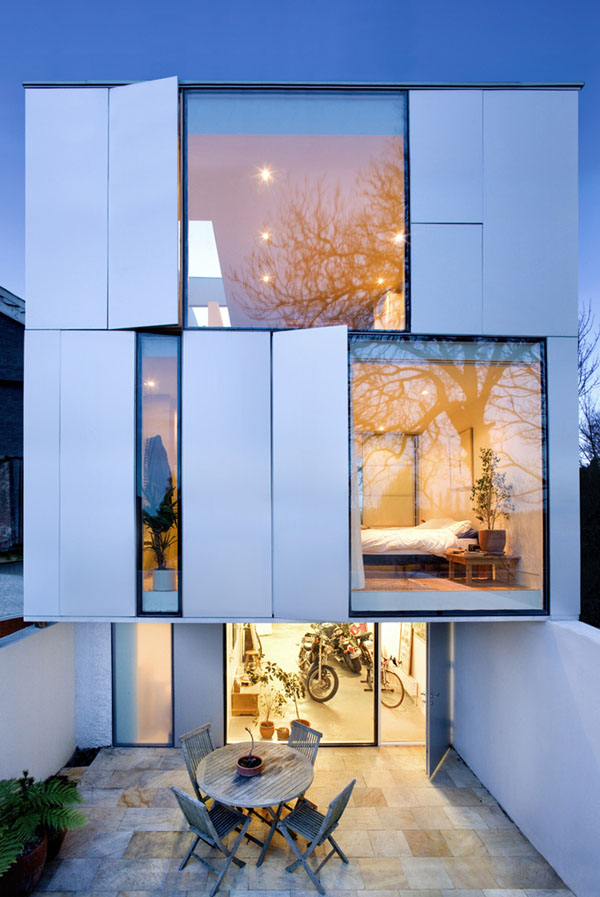 It it said that motorcycles can make you a better man by giving you access to that wild side, to danger and the sense of freedom rushing through your body. Motorcycles bring experience in different shapes through travel and knowledge, but it also builds a community interested in the well-being of their members without attacking personal freedom. Doesn't that deserve some respect?
It's smart to never underestimate one's love for a motorcycle and we should all let the emotions shape the spaces we inhabit. It's our story, after all.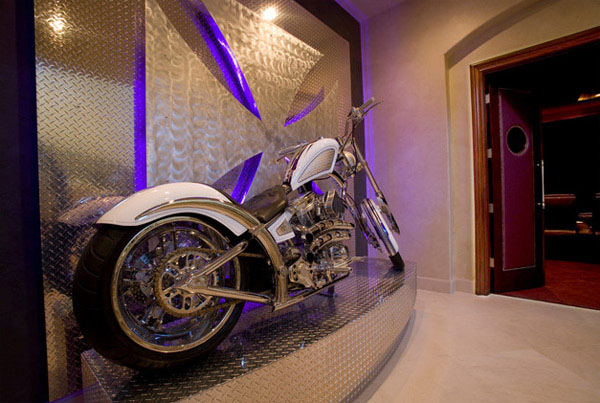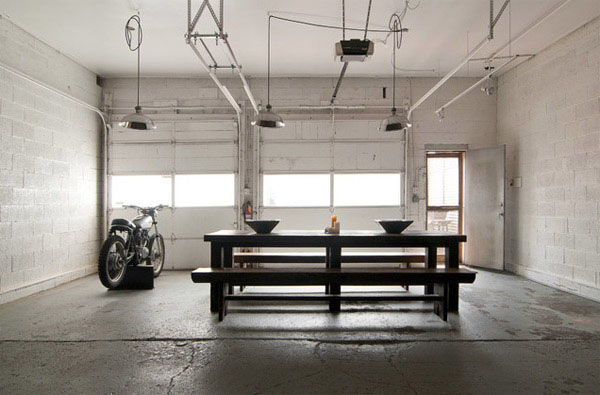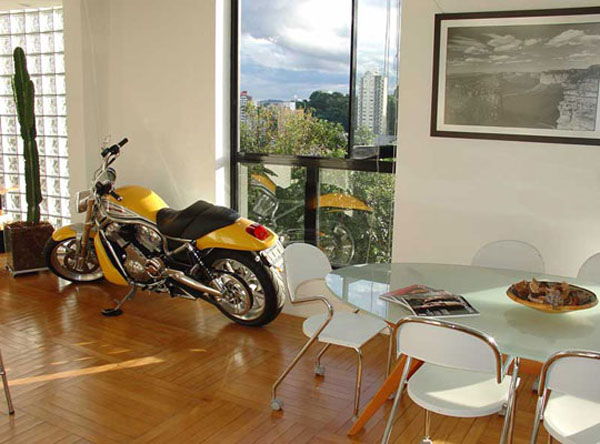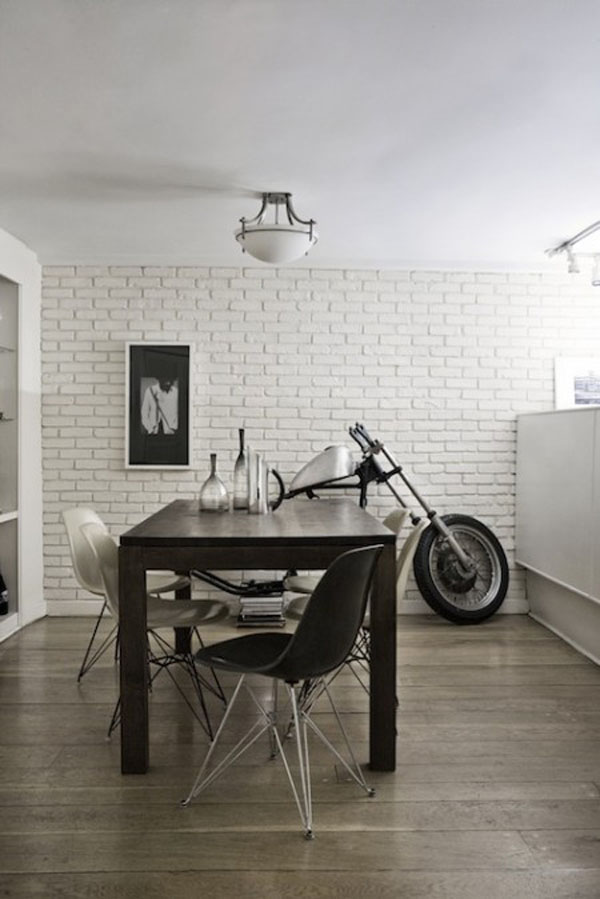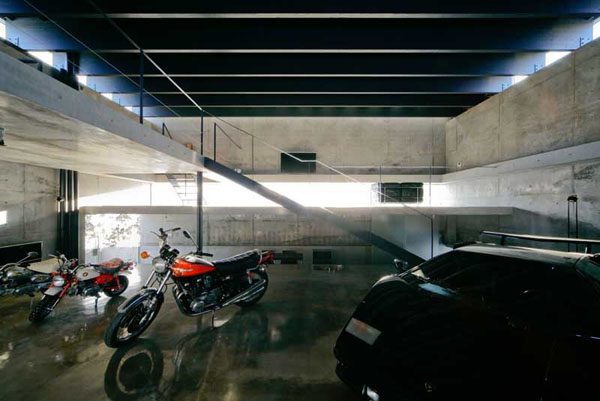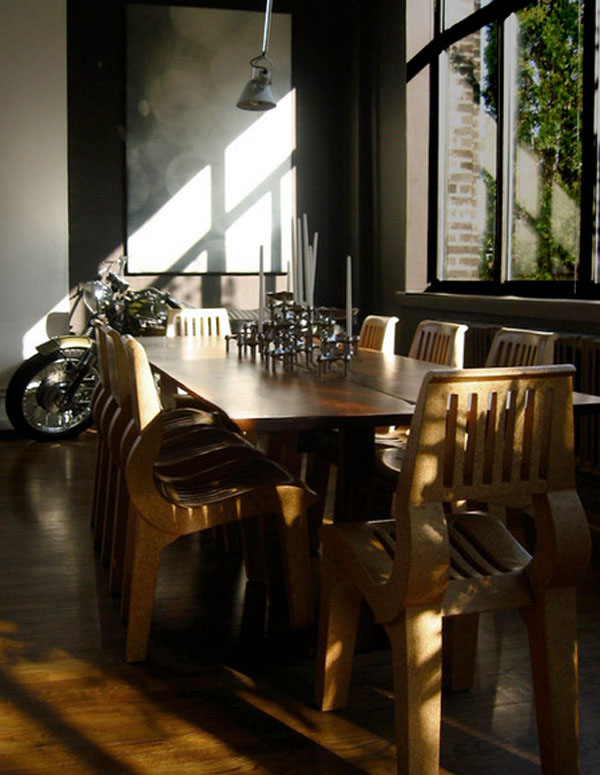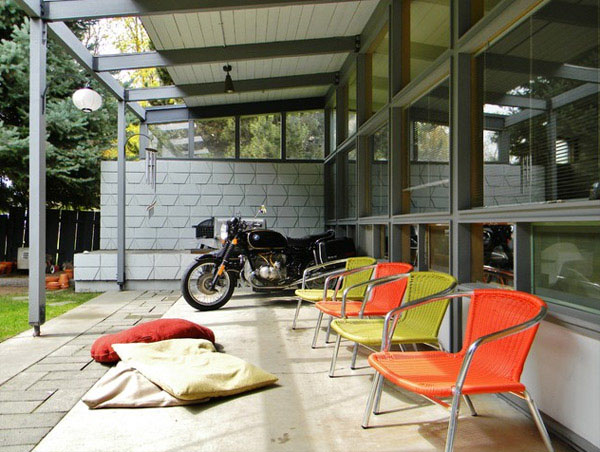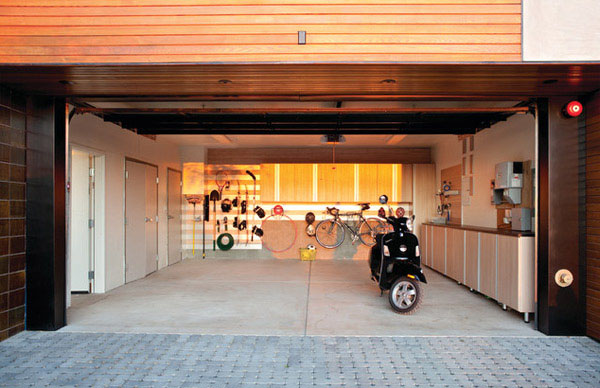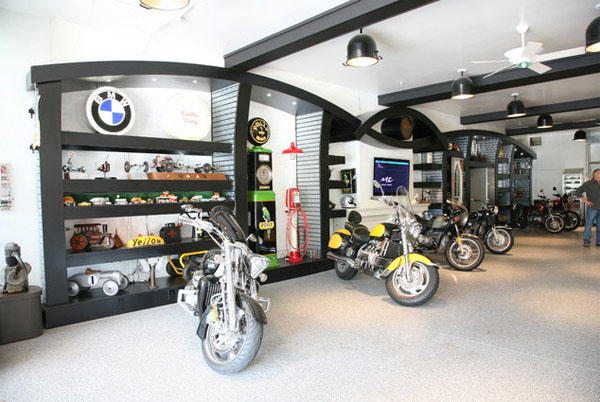 And now maybe a bit more techy …
For those of you who'd like to make  few mods while the kitty rests, right? :)