Crafted with simplicity and ingenuity by Trine Kjaer Design Studio, the Haptic Chair combines a unique rustic design with modern sense of minimalism. The beautiful detailed handicraft work on the chair charms you instantly as it encourages you to explore its intricacies with the sense of touch. The idea behind the Haptic Chair is as fascinating as the form of the furnishing itself. Created to stimulate and cultivate our sense of touch, the chair brings together several different textures in an aesthetically pleasing manner.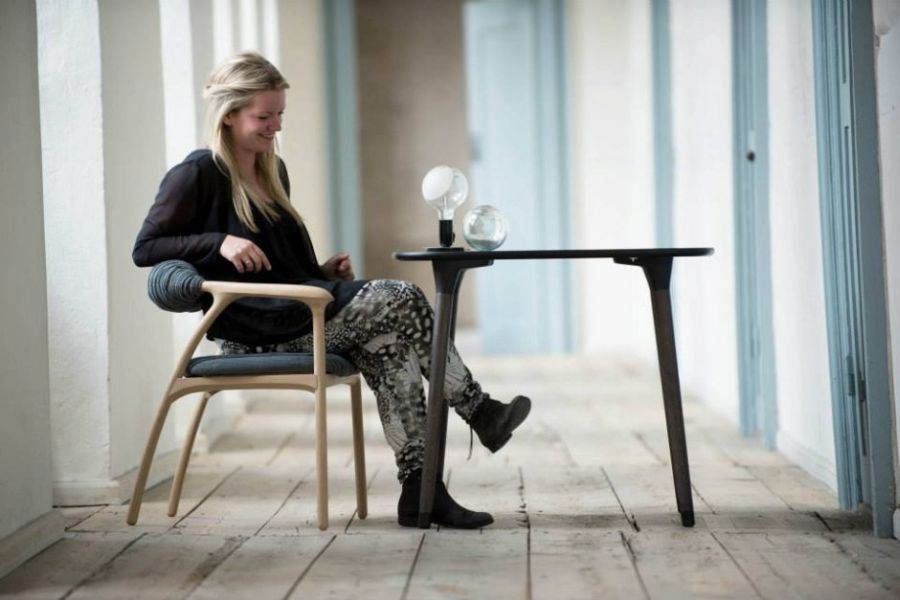 Made with oak wood and fabric, the smooth curves of the Haptic Chair present a lovely contrast to the rough fabric that makes up the backrest and the seating. The biggest asset of the chair is the minimalist form that it embraces so effortlessly. Despite the unpolished and rustic nature of the materials used, the chairs modern look makes it perfect for every contemporary setting. Placing the Haptic Chair in living room or the patio outside means you have an instant conversation starter next time guests arrive!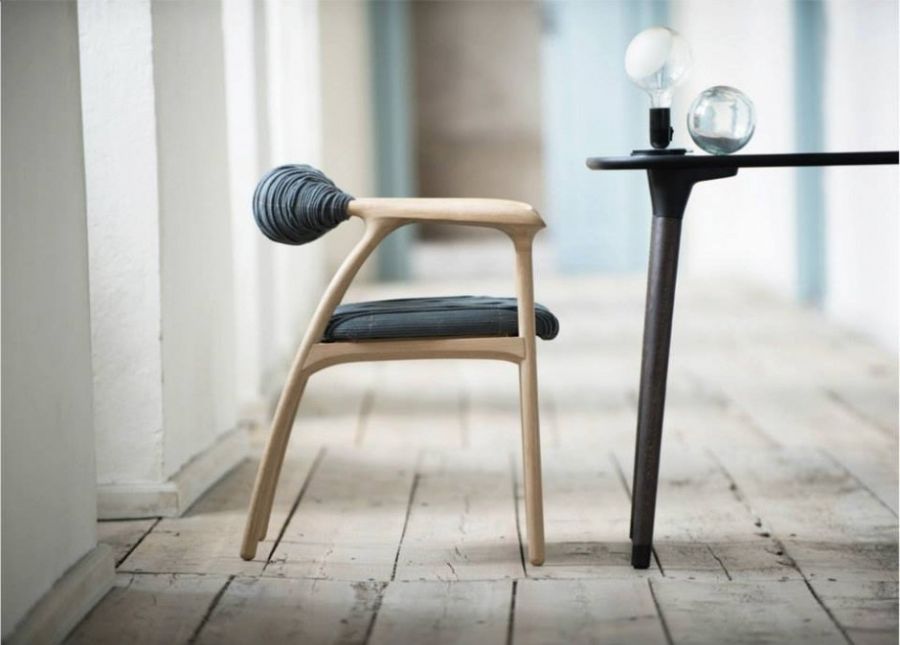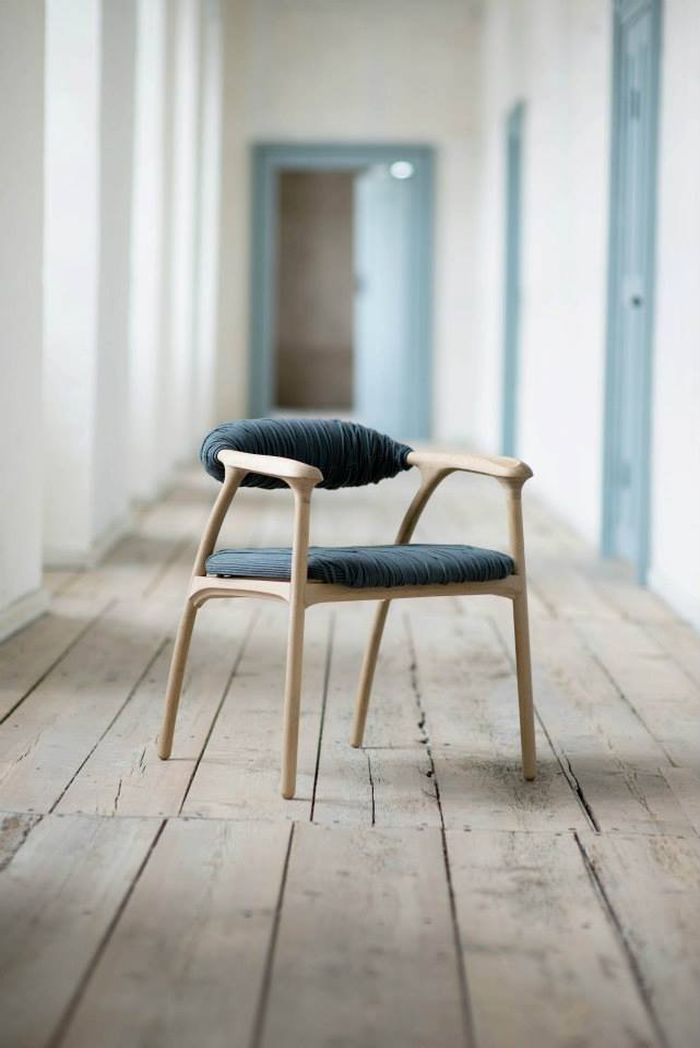 The sense of touch is something that we tend to overlook ever so often. The Haptic Chair reintroduces you touch sensitivity. Simple, stylish and inimitable, do not be surprised if you see this furnishing becomes a quick hit across the globe. A décor treat that probably best enjoyed with a blindfold!